Dutch architect Jesse Zweers established Atelier Zweers in September 2019 after an illustrious career spanning thirteen years in three of the most prominent architecture firms of Amsterdam – ZZDP Architecten, from 2006 to 2010; Olaf Gipser Architects, from 2010 to 2015; and UNStudio, from 2015 to 2019. A creative individual, Jesse Zweers graduated from Amsterdam University of Applied Sciences with a Bachelor of Build Environment, Architectuur / Stedenbouw degree in the year 2007. During his graduation, he also studied for a year at the Delft University of Technology. In the year 2013, he completed his M. Arch from Academie van Bouwkunst Amsterdam, Netherlands.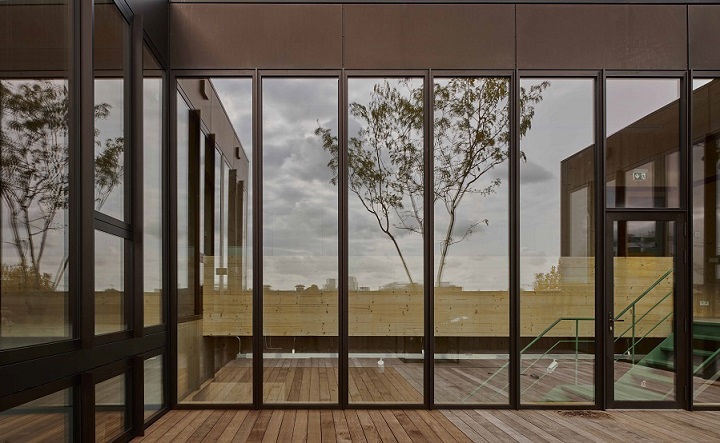 Patio
Jesse Zweers reveals, "Atelier Zweers is a small-scale architectural firm specialized in private commissions. We understand that behind every project lies a specific question or desire that leads to a unique solution and a distinctive outcome. Atelier Zweers designs sustainable buildings that have a positive impact on the climate and are constructed using environmental-friendly materials. Our designs are energy-conscious and create healthy spaces for living and working. Above all, our focus is to provide spaces that are simply enjoyable to be in."
In a short span of just four years, Atelier Zweers has made a name for self in the competitive scenario in the Netherlands with some interesting and creative projects. A passionate architect, Jesse Zweers come across as a warm and full of enthusiasm person. Johnny D interacts with Jesse Zweers to explore his journey and recently completed 'Studiogebouw A' project.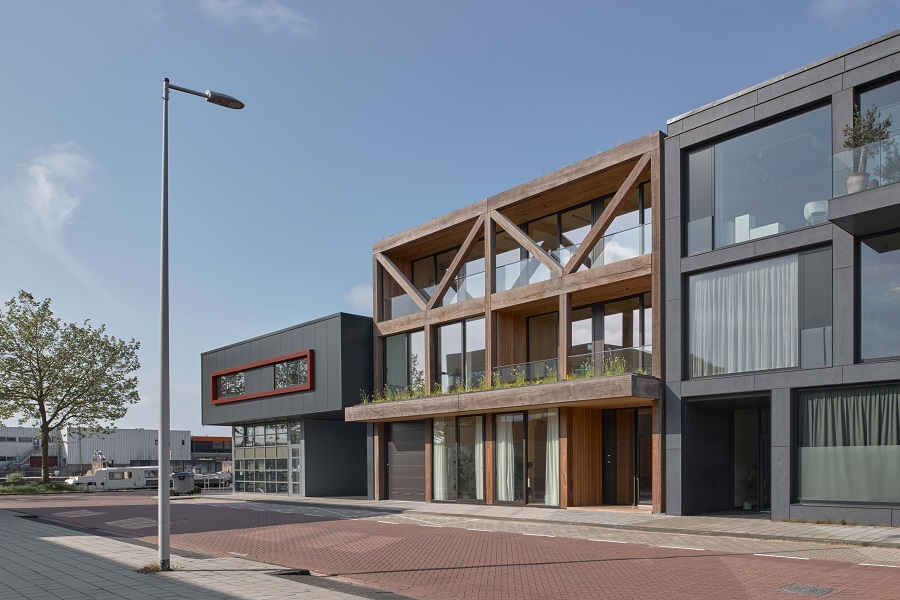 Studiogebouw A
What was your childhood ambition? Did you always wanted to be an architect?
My childhood ambition was to become an architect. This dream started when I was in primary school. I remember being at my grandparents' house and seeing an architecture drawing on the wall above the kitchen table. It was a black and white line drawing, which my uncle had created during his studies using an Atari ST computer in the late 80s'. I was captivated and fell in love with the idea of creating something similar myself. As I pursued my architecture studies, my interest in the field continued to grow. I particularly enjoyed the combination of technical aspects with aesthetics and found it fascinating to see what architecture could achieve. It is truly amazing to witness the impact and potential of architecture in shaping spaces and environments.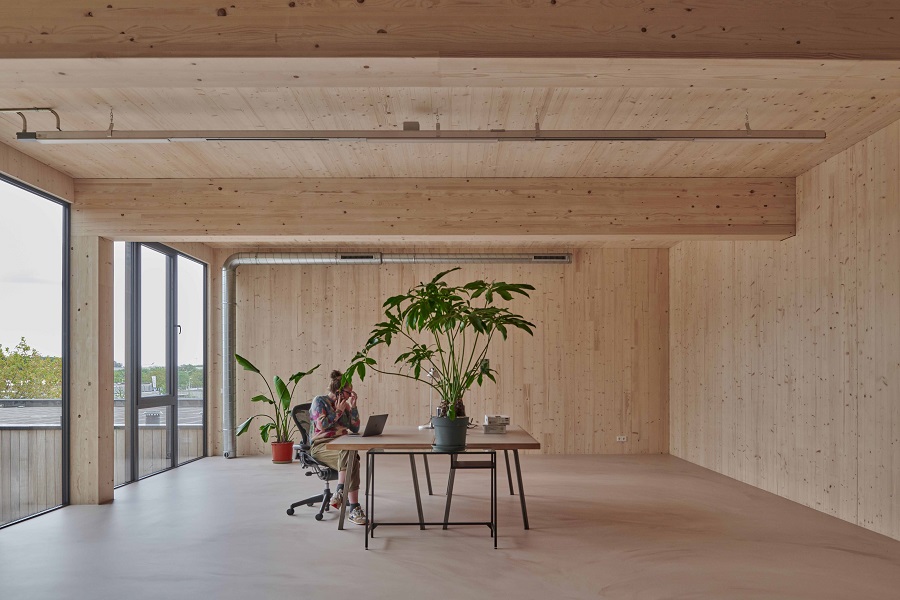 Working Space
What are the various projects Atelier Zweers is busy with in various cities and countries?
We are currently working on a diverse range of projects. Our projects encompass both small-scale interior designs and mid-scale architectural endeavours, each with a certain level of complexity. Being a small-scale firm, we specialise in private commissions, which is why the majority of our projects are related to residential spaces. As we are based in Amsterdam, our primary focus is on projects within the Netherlands. Recently, we completed a holiday home project in Morocco.We place a high value on establishing a direct relationship with the end-users of our designs. This emphasis, on personal connections and understanding the needs of our clients, is reflected in the type of projects we undertake.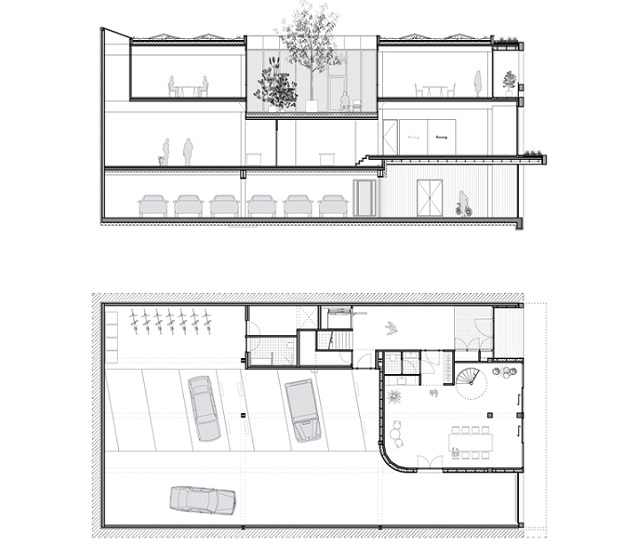 Plan – Ground Floor
What really goes in your mind, when the client states the first brief?
For every architect, a project starts with listening. It is about putting the wishes down on paper and once it is there, we can begin working on it. Every project is new and unique, so it takes time to fully understand the brief and test out different solutions. The most important thing is to approach the project with a curious and open mindset, and try to learn as much as possible. We do not work with pre-established plans, which allow us to explore freely, play and embrace a bit of inefficiency (smiles).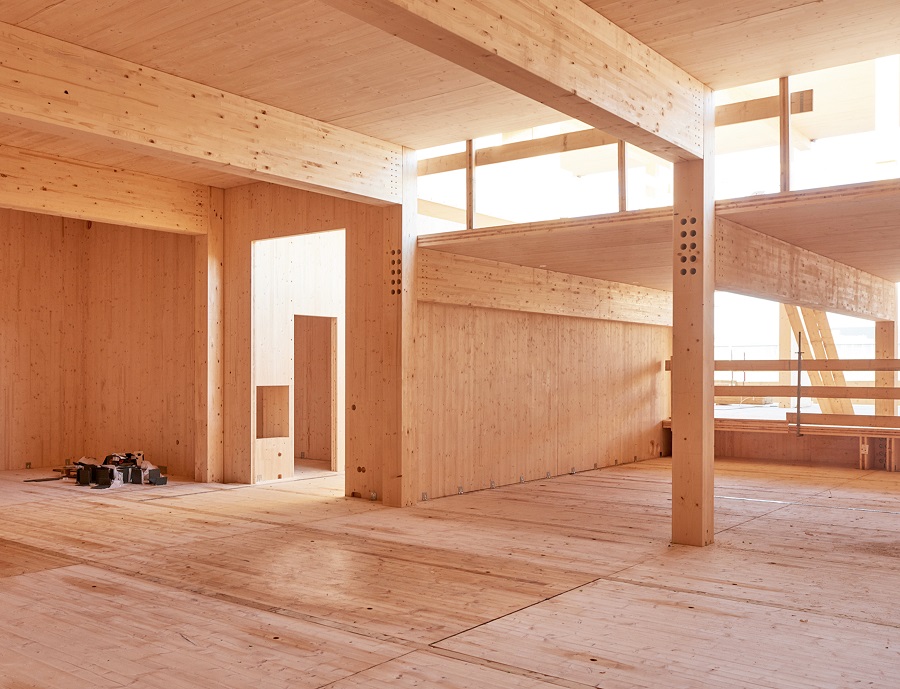 Wood Finesse
What was the brief of 'Studiogebouw A' project?
Its building was designed for a company called Twenty Ten, specialised in creating food content in still and moving images. Due to city expansion, they were in search for a new location. Together, we explored various possibilities before discovering this available plot in a small industrial area on the periphery. The brief was to create a photo-studio on this last empty plot, while the surrounding buildings had already been realised. As there were no clear reference projects for this type of studio building, we had the opportunity to rethink the typology. Unlike the typical studios, which are often black boxes with minimal exterior features, we took a different approach. We designed a light-filled box with a seamless connection to the outside environment.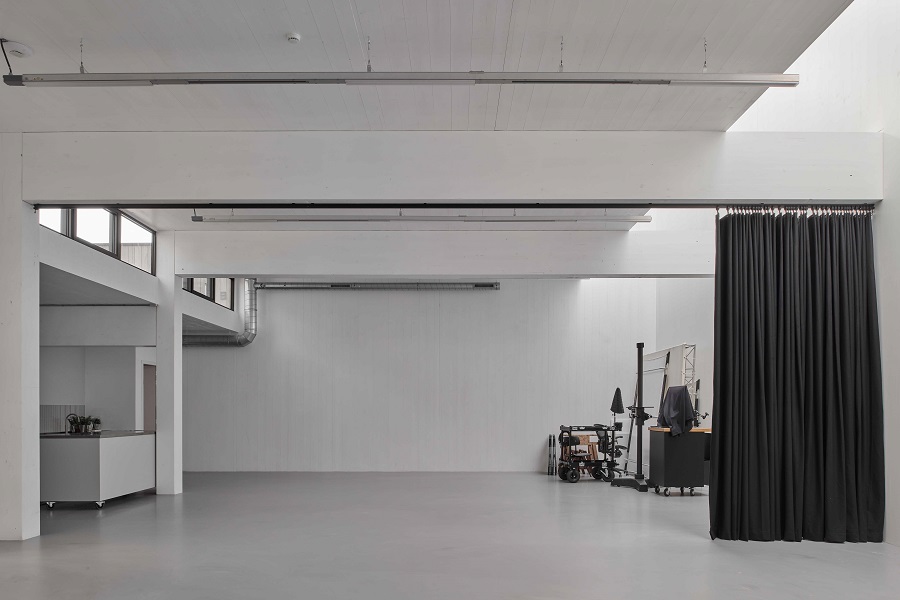 Studio
What were the major challenges to execute the project on real grounds?
One of the biggest challenges was to construct a new building in between existing and in-use buildings. Mass timber was a primary focus throughout the project, and to achieve this, we opted for a lightweight construction method. The main structure of the building was composed of prefabricated Cross-Laminated Timber, which was assembled directly on-site from the delivery truck. Thanks to an intensive building preparation phase, during which we addressed and resolved all potential issues and construction errors, the execution phase went smoothly and without major obstacles.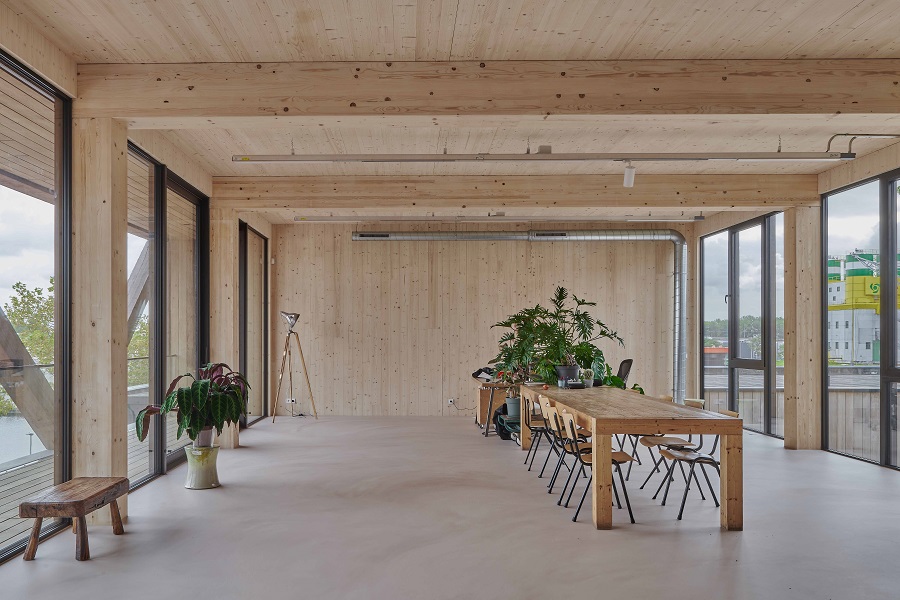 Dining
How did your team overcome them creatively?
From the early stages of the project, we collaborated closely with the client to assemble the team, which allowed us to create a cohesive and inclusive group. Communication with the team of advisors and contractors mainly revolves around the extensive 3D model. This model, utilised from sketch design to construction documents, provides us with the opportunity to study the challenges and explore various solutions. Throughout the phases of construction administration and building execution, we discussed small modifications on-site with the team. This collaborative approach encourages the exchange of diverse ideas and unleashes the full potential of diverse creativity. By actively listening to each other's perspectives, we ensured that the project benefits from the collective expertise and creativity of the entire team.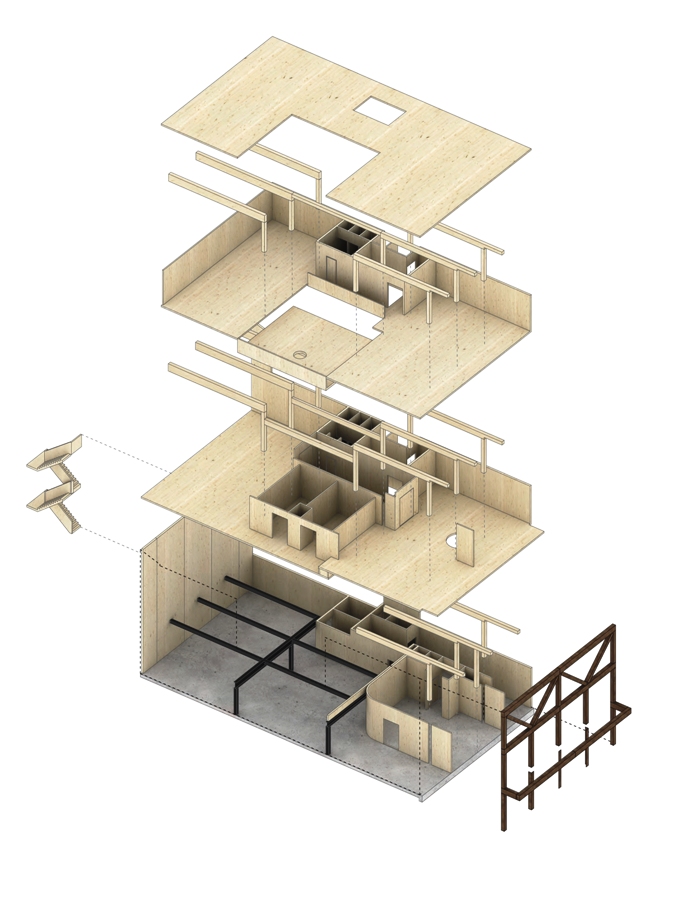 Structural Detailing
How would you describe the 'Significance and Elegance' of 'Studiogebouw A' project?
In this project, we were able to elevate the ambitions to an exceptional level. The building stands out as a prime example of sustainability, built predominantly with bio-based materials. Through an integrated design, we achieved a load-bearing structure without any concrete, significantly reducing the building's carbon footprint. The emphasis on health and well-being is evident in the building's design, creating a comfortable and pleasant workplace environment. By incorporating split-level floors, we ensured that natural daylight penetrated deep inside the building, despite being surrounded on three sides by existing buildings and situated within an industrial area.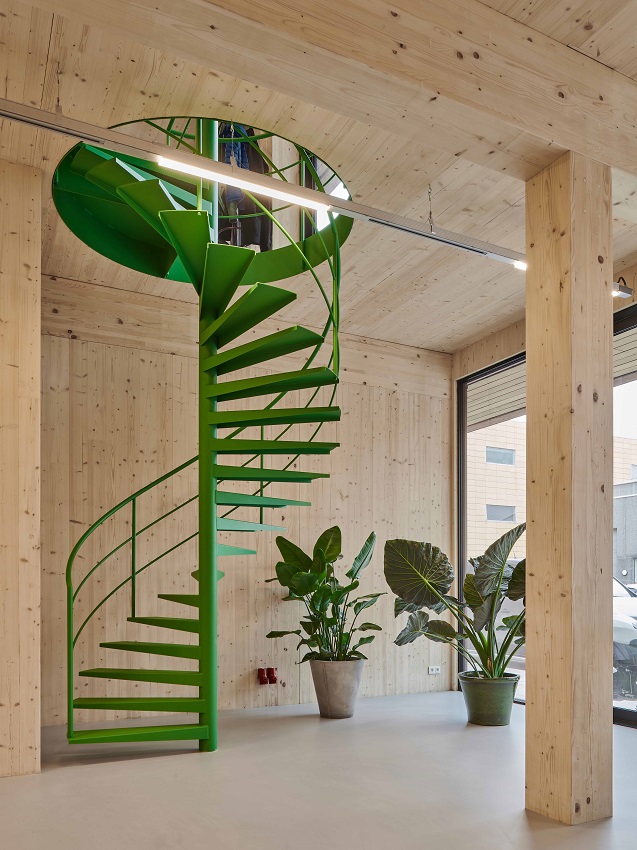 Spiral Staircase leading to Level 1
Please mention 5 major 'Sustainability' features you incorporated in the project.
First and foremost, the building is predominantly constructed using wood, which offers significant benefits for both the indoor and outdoor climate. This design choice contributes to reducing both embodied and operational carbon emissions. Moreover, the wood structure is demountable, allowing for future reusability.
Secondly, the building is adorned with green elements. Green canopies are integrated into the façade and the roofs are covered with greenery. The patio features a tree and hanging plants that provide sun shading. These canopies serve as fixed sun shading during the summer, effectively blocking excessive sunlight.
Third, the building boasts exceptional insulation, which significantly reduces the energy required for heating and cooling. This energy efficient approach further enhances the project's sustainable features.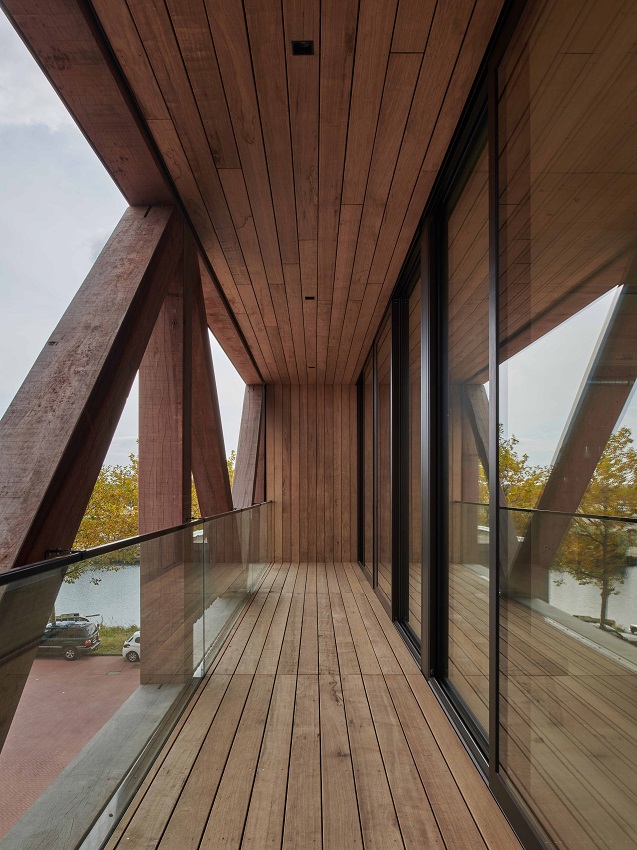 Front Balcony
Fourth, all the energy needs of the building are met through an efficient energy system, complemented by solar panels. This renewable energy solution substantially contributes to minimizing the project's overall carbon footprint.
Finally, a delightful feature of the building is the incorporation of rainwater storage, which automatically waters the plants.
What is the total area, estimated cost and design-to-finish time period of the project?
The 'Studiogebouw A' project encompasses a total area of 1,115 sq. m. The design phase commenced in 2019, and construction took place from 2021 until completion in 2022. The budget is confidential on client's request.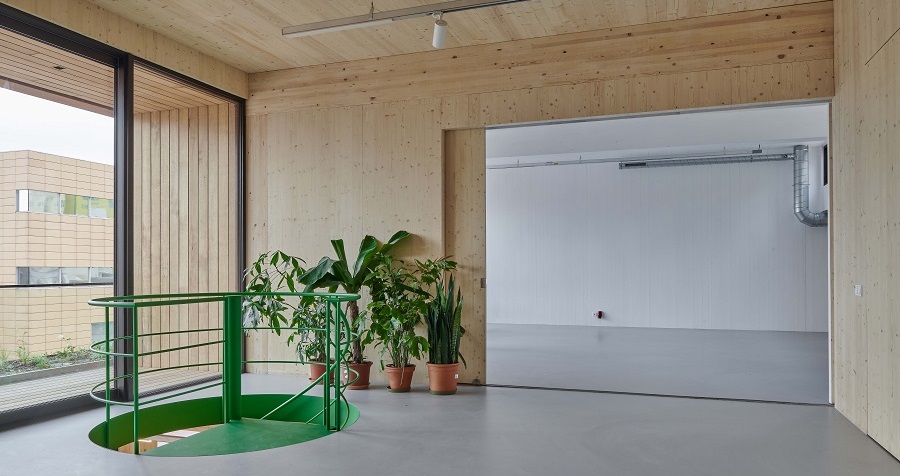 Sleek Architecture
How do you see urban planning and architecture in cities changing to overcome climate catastrophes?
The trend of making cities and buildings greener is a positive step towards a more sustainable future. However, there is always room for further improvement and action. As an advocate for sustainable building practices, I prioritise the use of wood and other bio-based materials as much as possible. By embracing sustainable building materials and practices, we can reduce our carbon footprint and move towards a more environmental-friendly approach to construction. Building and living in harmony with nature can lead to a more sustainable and ecologically conscious lifestyle. It is essential to continue exploring innovative solutions and pushing for more sustainable practices in the construction industry to create a better future for our planet.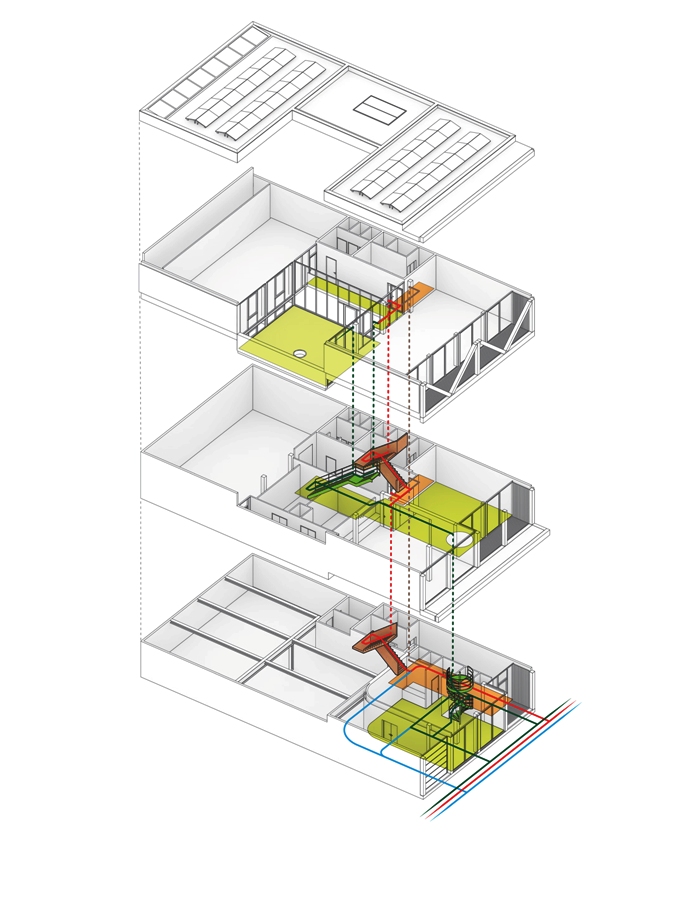 Circulation Diagram
If you are given the responsibility to rectify the urban planning of an existing city (frequently being flooded) to overcome floods due to Climate Crisis, what major steps would you implement to make cities flood-proof?
The Dutch are renowned for their expertise in flood control and water management. The approach is organised through an executive organisation under the Ministry of Infrastructure and Water Management, showcasing effective collaboration and planning. The concept of this think-tank model, combining expertise from various disciplines, including architects, to address global challenges, is indeed inspiring. As we all inhabit the Spaceship Earth, it is crucial to view our planet as a shared resource, requiring careful planning and cooperation to ensure sustainability and preservation.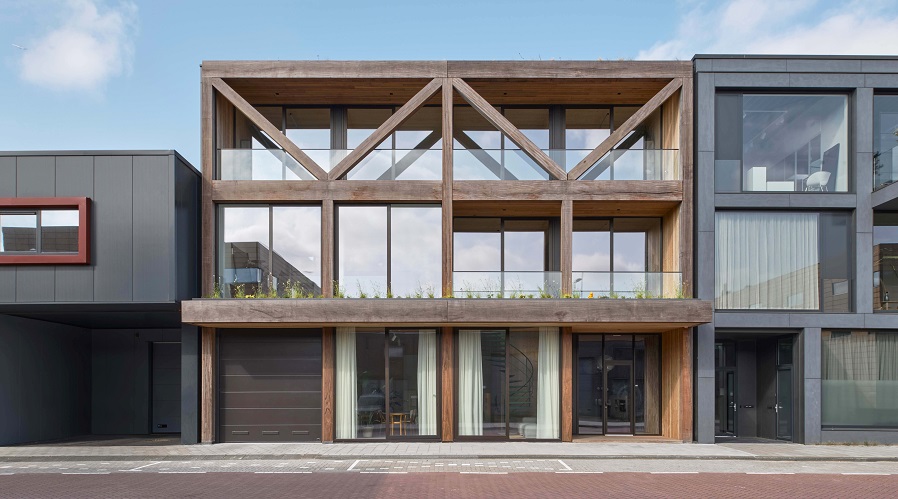 Front Elevation
Considering that many regions face similar issues related to climate change, rising sea levels and natural disasters, adopting a global think-tank approach could lead to innovative solutions and international cooperation. By pooling together the knowledge and skills of experts in various fields, we can work towards creating a comprehensive operating manual for the Earth, addressing environmental challenges, and fostering a more resilient and sustainable future for all.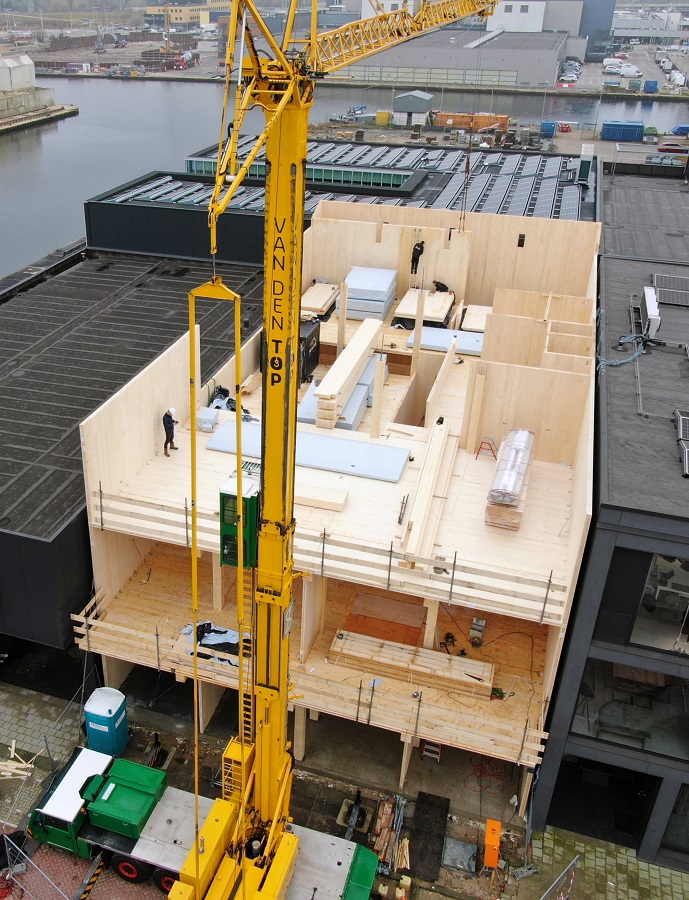 Construction in Progress
AI in architecture – is it 'the' shortcut to creativity or a boon for architecture? Elucidate.
AI is just another tool we can choose to use in our business. Just like technology changes, it influences the way we work. I find AI very interesting and I use it for research, with Chat GPT helping me rewrite text. The real thing to look out for is not just the endless possibilities but also its limitations. Similarly, some BIM 3D modelling software can significantly influence the design to the point that you recognise it in the street. However, it is worth noting that the great classic works of architecture like Villa La Rotonda was drawn in pencil. As architects, it is up to us to choose our favourite tools.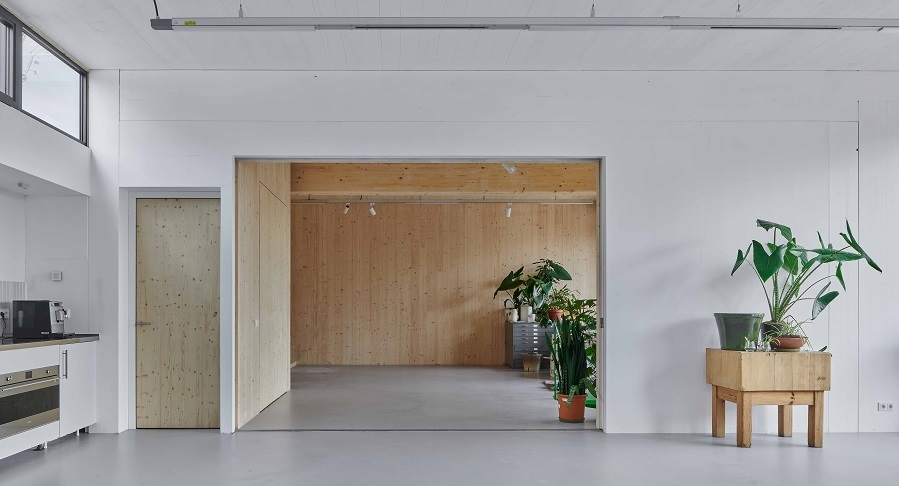 Splash of Greenery
Which significant aspects of the global platform 'zerobeyond – the new frontier!' did you liked the most, and why?
I appreciate the broad perspective of 'zerobeyond – the new frontier!' and its detailed articles on urgent and essential topics. It serves as an open platform, inviting individuals from all corners of the world to share knowledge and insights, promoting a collective effort towards a better future.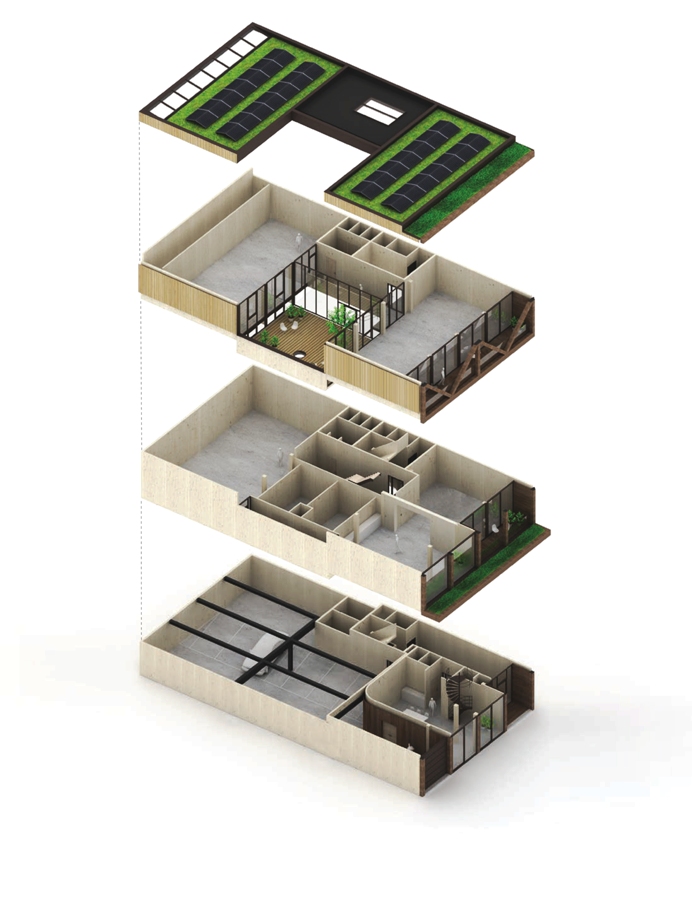 Isometric Model View
How would you describe Jesse Zweers as a leader and a person?
This is obviously difficult to say (smiles)! I strive to gather a team around me where everyone is considered equal. I do not perceive myself as a traditional leader, but rather as a point in a network, appreciating the diverse disciplines and knowledge each team member brings. I strongly believe that architecture is a collaborative endeavour. It is essential to create an environment that fosters both education and enjoyment.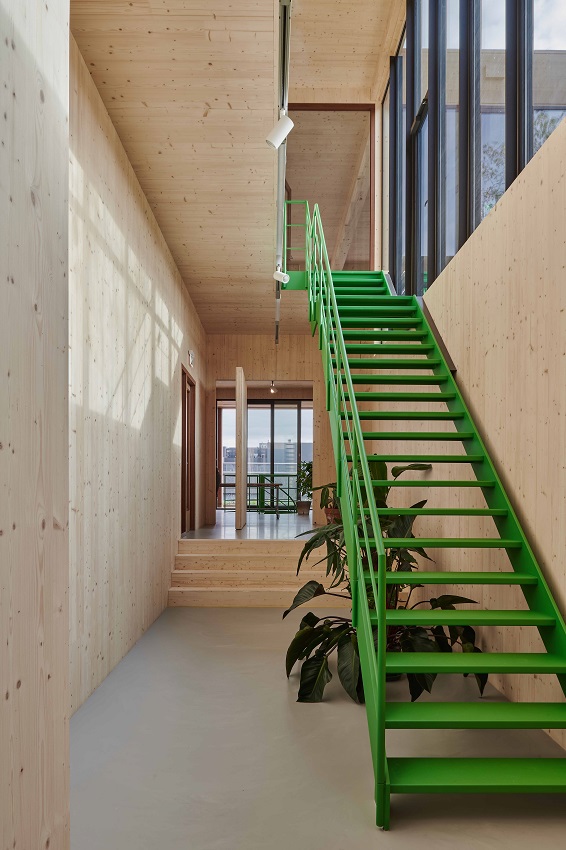 Staircase leading to Level 2
Image Courtesy: Atelier Zweers
Photographer: Hart Nibbrig