The GEN Z Series has introduced an amazing lot of young creative talents in the architecture world. Many of these student-architects have climbed up the stairs to get great placements in some of the leading architectural firms and are working under renowned architects. The small effort of 'zerobeyond – the new frontier!' to give the younger generation a global platform is to better the society at large. The nouvelle thought has become a great hit with the younger generation and renowned architects alike.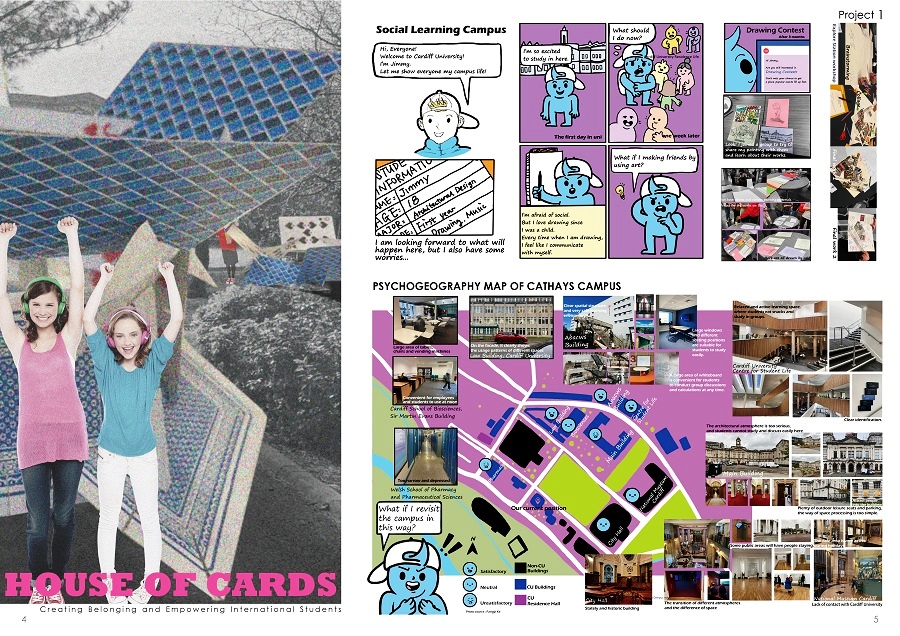 Overview of the Layout – 1
As we travel in search of our next student-architect in the United Kingdom, I came across Fangyi Ke, a Chinese architect, who graduated with a Masters' degree in Architectural Design from the Welsh School of Architecture, Cardiff University, UK in the year 2022. Fangyi Ke is an award-winning young architect from Xiamen, China. Her project won the third place in the 'Student Awards' Category' at the HEDQF 2022 Conference in Cardiff, UK. Fangyi Ke's project was presented to industry experts. The talented girl also won the LDA Design's Student Bursary 2022 winning £1,000 prize money and a paid work placement in one of LDA's studios.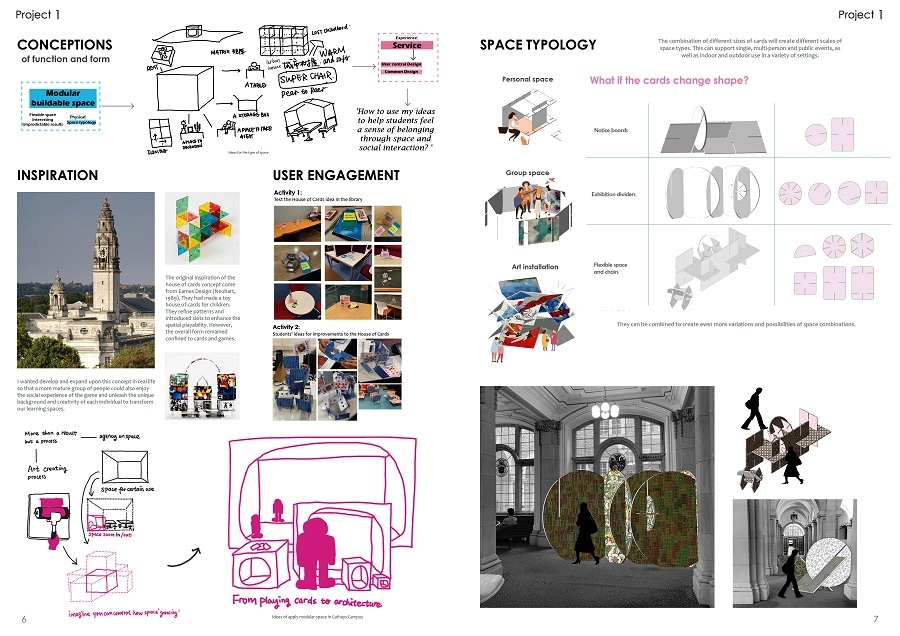 Overview of the Layout – 2
Fangi Ke's father has retired as a University Sports Professor and her mother is currently working in the decoration industry as an artist. Fangyi Ke reveals, "My mother's passion for painting has greatly influenced my love for art and architecture. My parents are nature and art lovers. They have shaped my artistic pursuits from my early childhood." During the pandemic, she has worked as an assistant at Jia Design in China. An architecture enthusiast, she also participated in real estate and factory projects during the pandemic.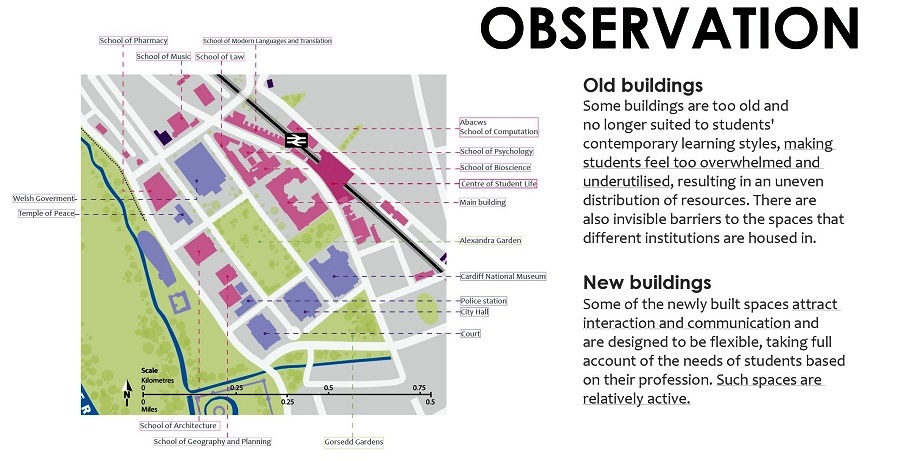 Cardiff University Map and Observation
Fangi Ke enthuses, "My graduation project received recognition and awards, leading me to contemplate my social responsibility as a designer and the connection between people and space. Understanding users' needs are crucial for providing architecture that caters to them." Johnny D interacts with Fangyi Ke to explore her journey into the architecture world and her award-winning thesis 'House of Cards, UK'.
What was your childhood ambition? Did you always wanted to become an architect?
When I was young, I loved drawing. My art teacher often took us to sketch old buildings, which fascinated me with their intricate details and hidden stories. My mother's passion for painting has greatly influenced my love for art and architecture (smiles).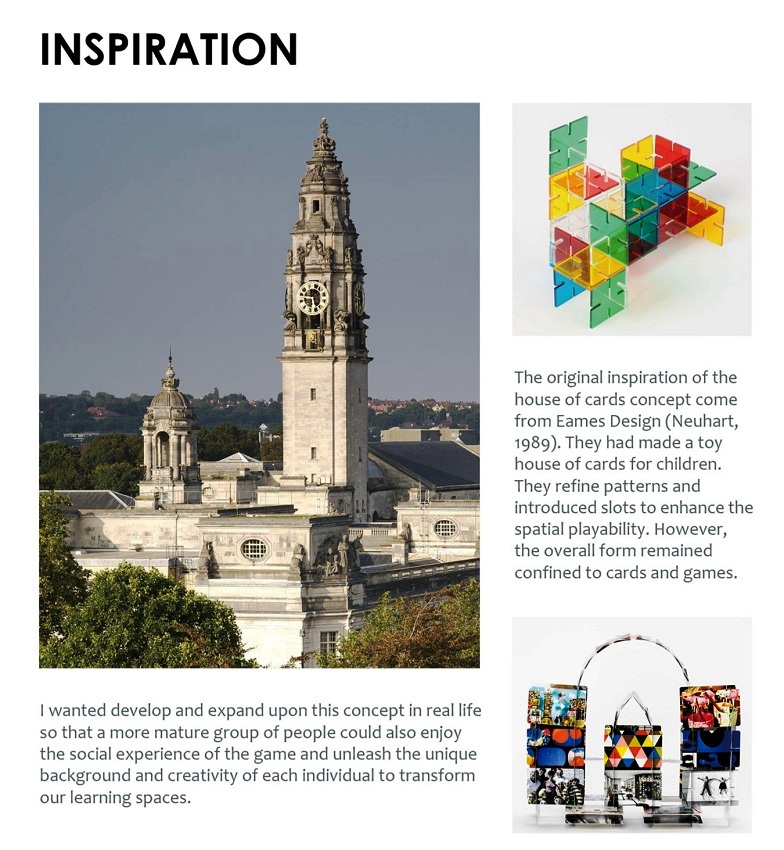 Design Inspiration
How has architecture influenced your life as a student?
Architecture has influenced my life as a student by giving me a deeper understanding of how spaces can shape human behaviour. Studying architecture has enhanced my observational skills and perception of space.
Briefly tell us about your Welsh School of Architecture, Cardiff University and Masters' Course.
Welsh School of Architecture, Cardiff University offers a comprehensive architecture program, including design, research and precedents analysis, passive design and computational form finding.

Design Concept
What were the challenges you faced when you joined Cardiff University for your Master after completing bachelor's degree from Hubei Academy of Fine Arts, China?
After completing my bachelor's at Hubei Academy of Fine Arts in China, I faced the challenge of compiling a portfolio for my Master's application. It was important for me to showcase my design concepts and ideas rather than just visually appealing images.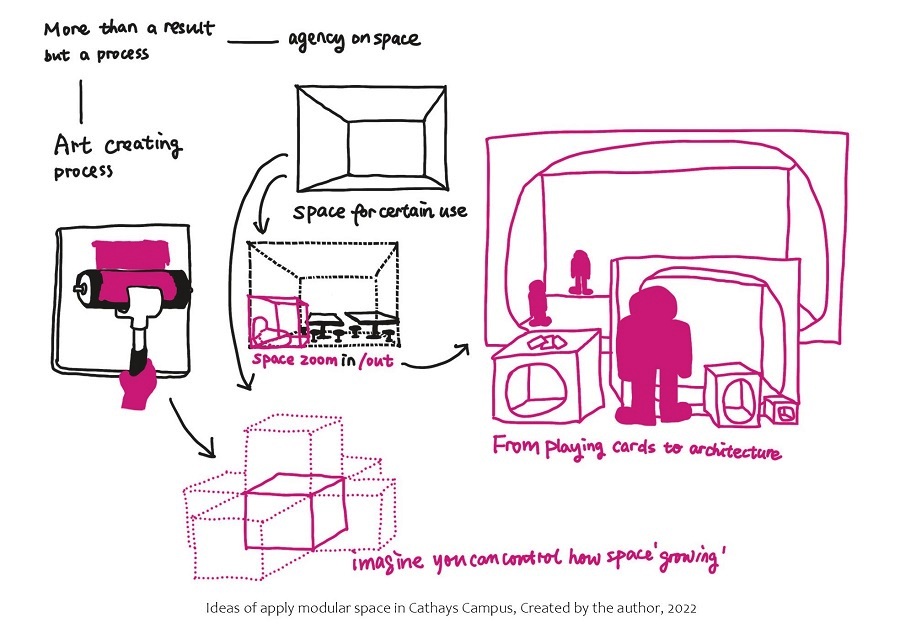 Design Process
Briefly describe the significance of your project.
The project – 'House of Cards' aims to help individuals from diverse backgrounds establish a new sense of self-identity and belonging in a foreign context, while fostering their integration into local cultures and social lives. We achieved this through user-designed furniture and exhibition structures at different scales. The structures include three components: First, a series of cross-cultural architectural workshops to develop the structural design; Second is to build the structures using laser cutting and DIY assembly; and the third is the usage of screen printing to print patterns as a means of self-expression for participants with diverse backgrounds.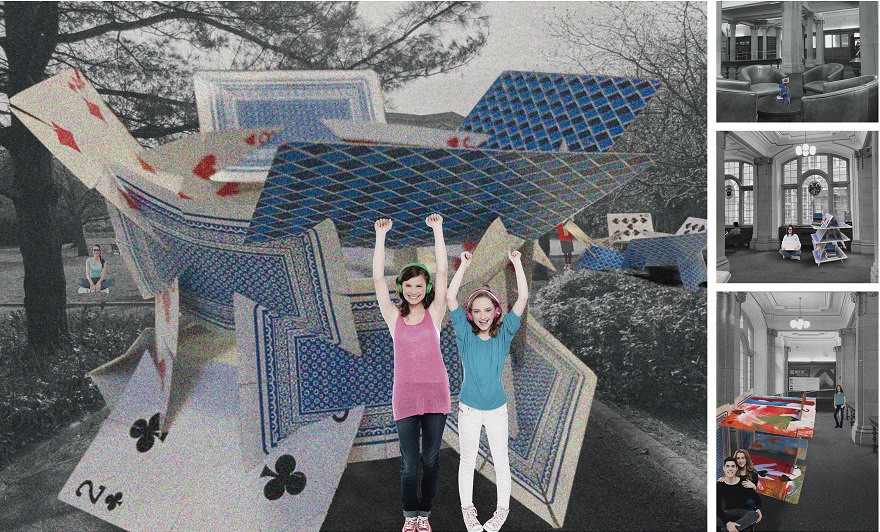 Indoor and Outdoor Visual Effects
These patterns could be linked to the concepts of climate and nature from different countries to foster multiple ways of thinking about climate change, by leveraging local knowledge. The patterns will be printed on flexible architectural surfaces and participants will collaboratively build the architectural space, fostering connections with others and creating a sense of belonging within the local community. The flexibility of the structure ensures that the components could be reused in multiple ways.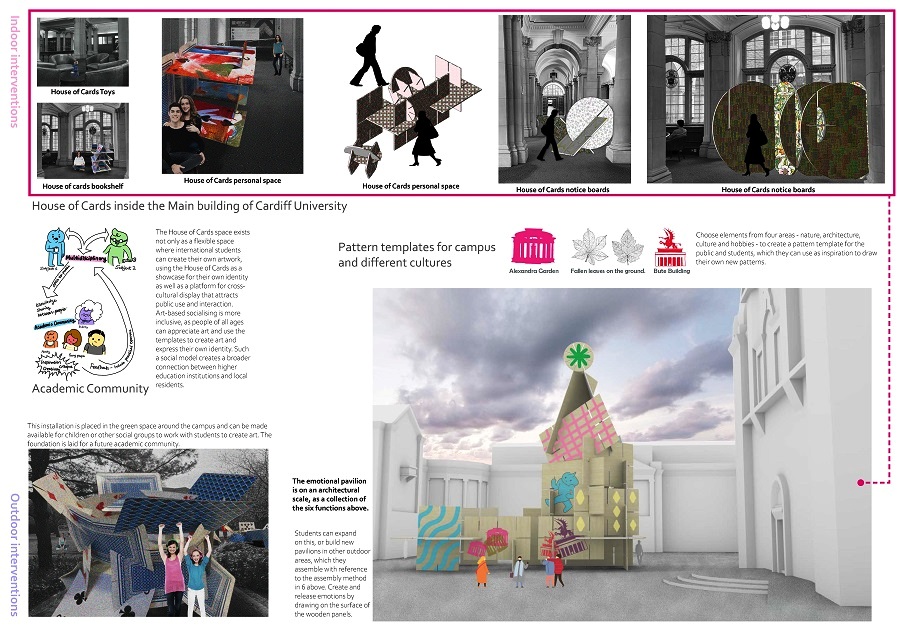 Outdoor Typology – Emotional Pavilion
Which National or International architect has inspired / influenced you?
Daniel Libeskind's designs have had a profound impact on me. His innovative museum designs beautifully merge architecture and abstract art, creating immersive spaces for public enjoyment.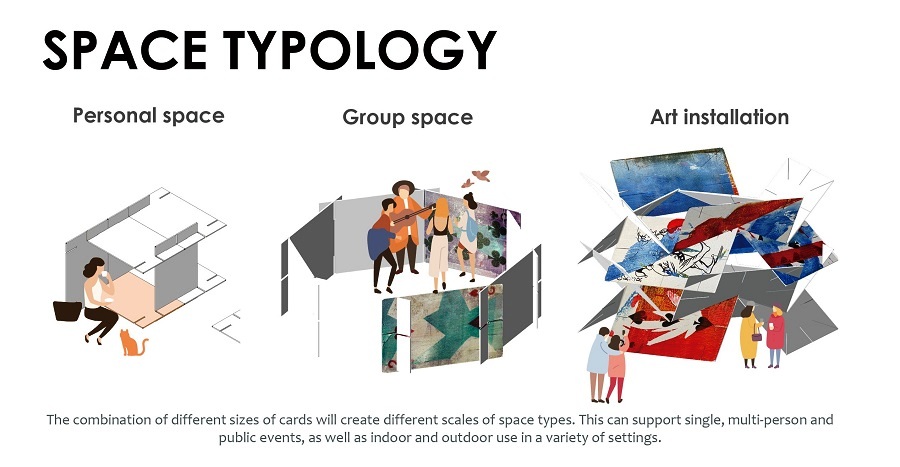 Space Typology
As an Intern, what is the most important lesson(s) you have learned from senior architects, while being a part of a project?
As an intern, the most valuable lesson I learned from seasoned architects was effective communication, both in seeking guidance and expressing my creative ideas. Seeking guidance and expressing creative ideas fosters teamwork and improves work quality and efficiency.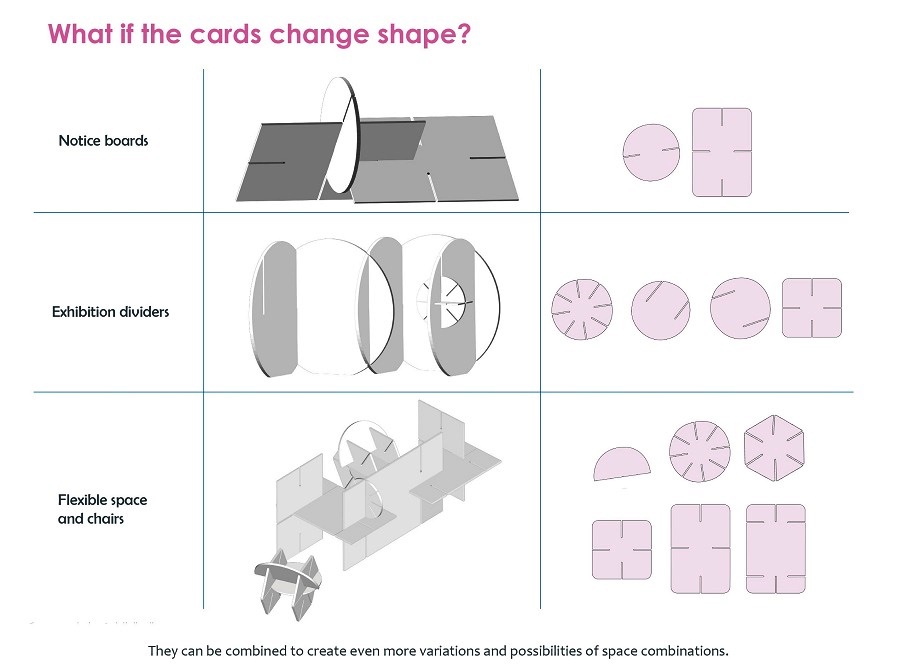 Furniture Typology
If you are given the responsibility to rectify the Urban Planning of an existing city to overcome floods due to Climate Crisis, what major steps and design features would you implement to make cities flood-proof?
If I am to improve an existing city's urban planning to combat flooding due to climate change, I would propose 'Seaborne Migration' – a concept where modular homes float on water. People would live in these modular structures and navigate their homes on the sea, forming floating islands and shopping centres.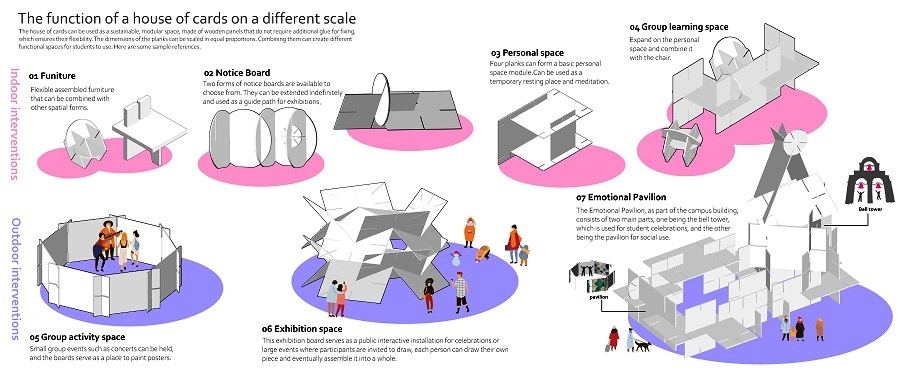 Space and Furniture Typology
Which significant aspects of the global platform 'zerobeyond – the new frontier!' did you liked the most, and why?
'zerobeyond – the new frontier!' the global platform's interview series is most appealing to me. It offers insights into the growth and experiences of fellow young architects, providing valuable guidance for career planning.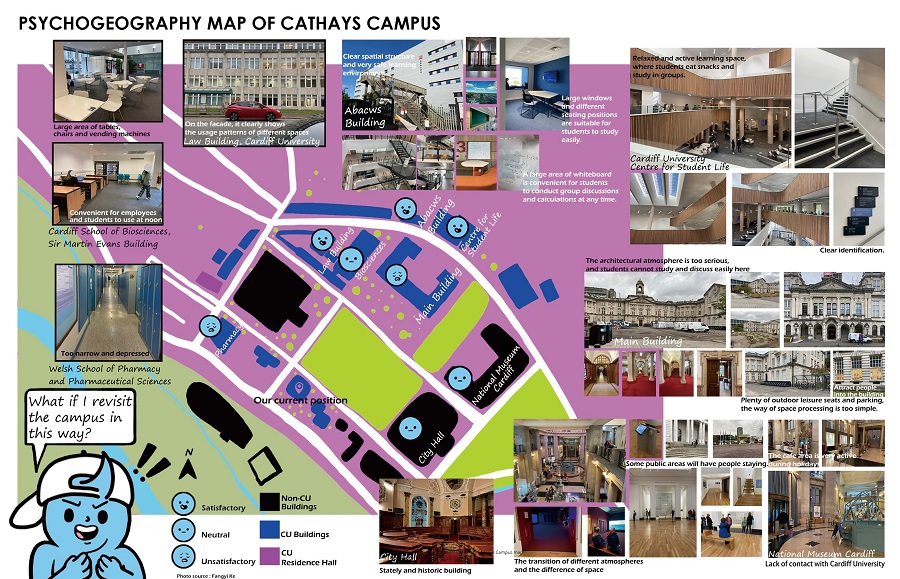 Psychogeography Map
Local charm of cities has diminished due to Modern Architecture as every city looks alike and similar. How should architects / urban planners / landscape architects modernize cities, while maintaining the local charm intact?
To modernize cities while preserving local charm, architects and planners should prioritize conserving local plants and historic buildings. Examples like UAL's campus, converted from an old railway station, demonstrate successful preservation while adapting to contemporary needs.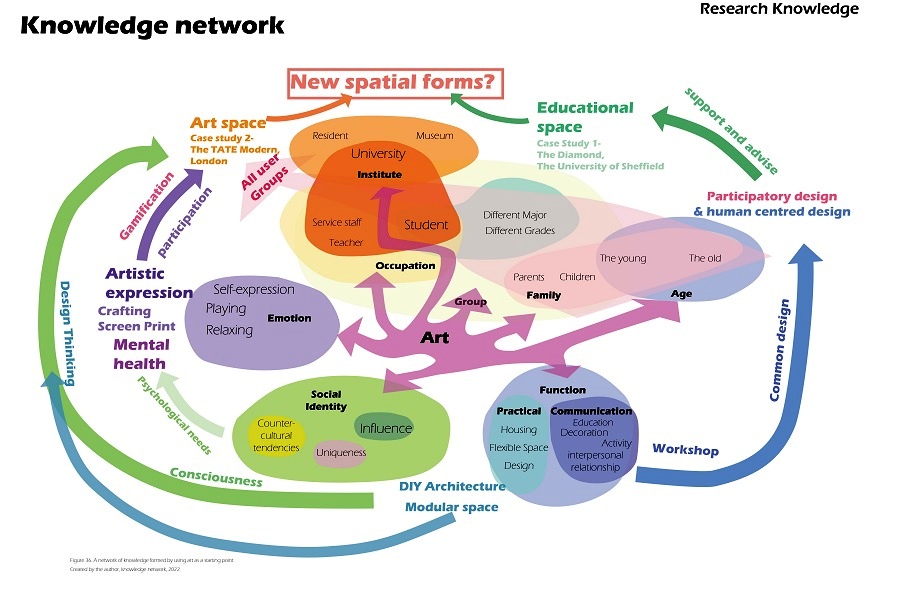 Research Knowledge Network
Looking at the past in the current present, what are the futuristic architectural changes you would like to see in your home city? Elucidate the reasons for your vision.
In my hometown, Xiamen, I hope to see the continued preservation of its diverse architectural styles and cultural heritage, which reflect its unique multicultural identity.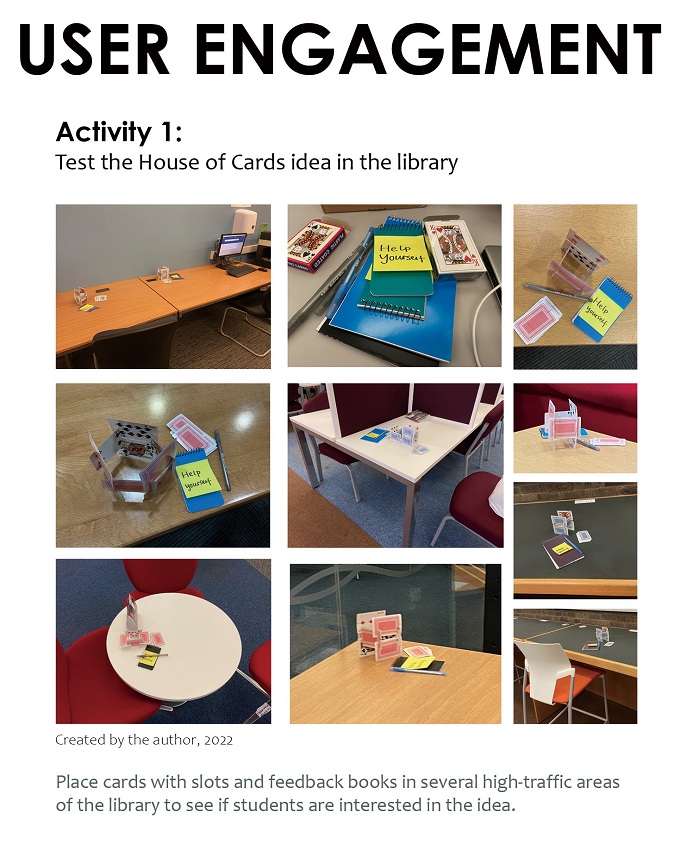 First Users' Engagement
Honours and awards related to architecture, if any.
I have received recognition and awards, including the LDA Design's Student Bursary 2022, winning £1,000 and a paid work placement in one of LDA's studios. My individual project also won third place in the 'Student Awards' at the HEDQF 2022 Conference in Cardiff, UK/ My project was presented to industry experts.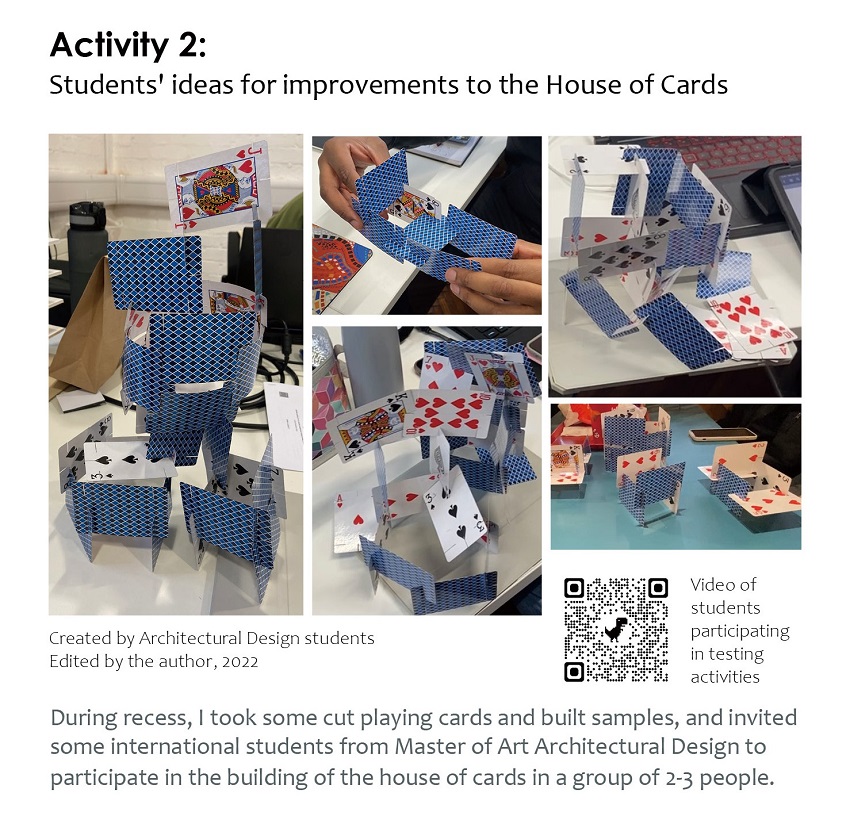 Second Users' Engagement
Image Courtesy: Fangyi Ke