Today, the 31st of August 2023 'zerobeyond – the new frontier!' completes two successful years of its existence. On behalf of our small team, from the bottom of my heart, I wish to thank all our global architects, student-architects, engineers, student-engineers, interior designers, student-interior designers for being part of the "World's Fastest Growing Website" in the 'Architectural Design World'. I also wish to give a very special and big thank you to all our global readers who have showered their love, affection, kind attention, priceless feedbacks and above all, for liking our 'Quality Content'.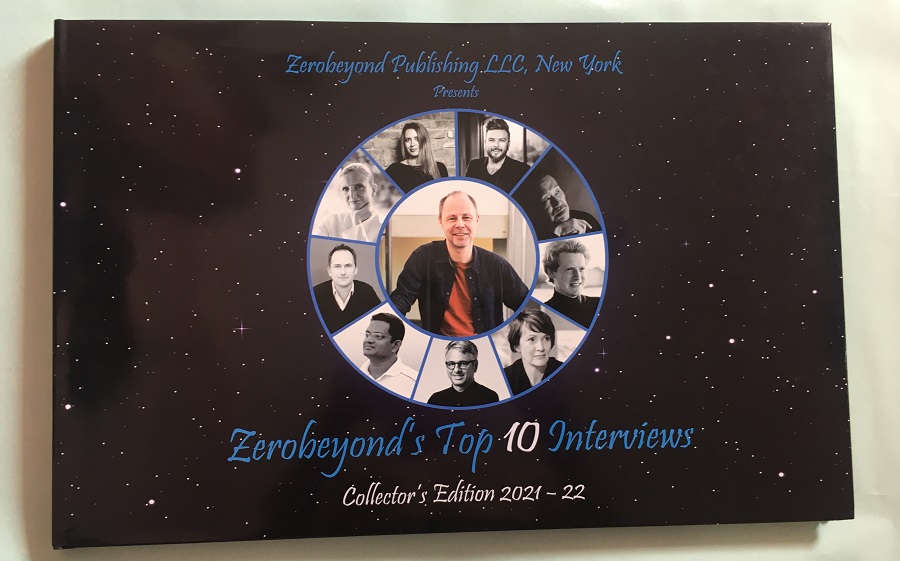 New York-based Zerobeyond Publishing LLC is very happy to unveil our 'First-of-its-kind Limited Collector's Edition 12×17 inch Coffee Table Book' featuring 'Zerobeyond's Top 10 Interviews' of the year 2021-2022. The high-premium quality Limited Edition Coffee Table Book is on sale from today onwards in New York only. It will be sold from our Long Island City office. It will be sold on first-come-first-basis. To avoid disappointment, please buy your copies now. The first glimpse of the Coffee Table Book is for the whole world to see at the same time here.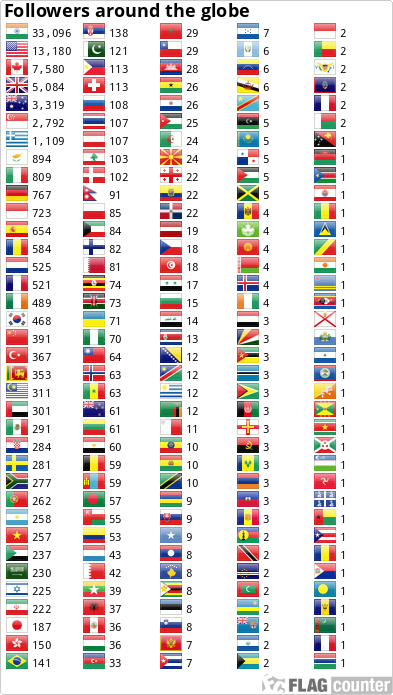 In just 2 years, 'zerobeyond – the new frontier!' has an amazing 82+ thousands regular organic followers spread across 180 countries of the world, and an average monthly readership of 1 plus million. In just 2 years, we have covered 92+ per cent of the world. From the very first month of our existence, we are being read in every single nation of the world. Yes, we take great pride to achieve this astounding distinction! We have grown in a very slow and steady manner. Each day, the world has been connecting with us to broaden their knowledge in every aspect of architecture, engineering and interior design.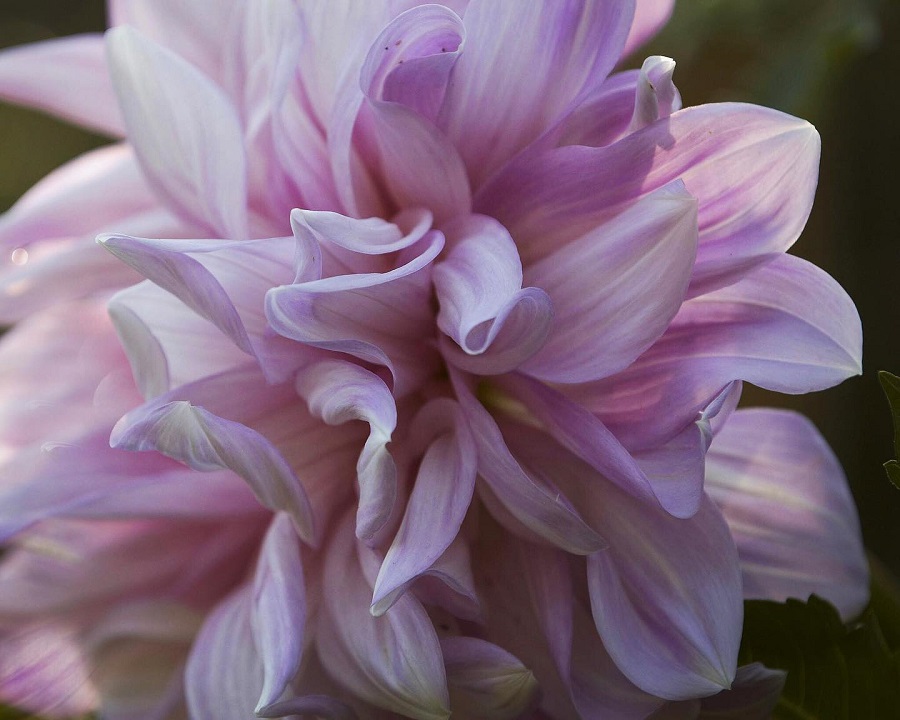 The past two years have not only been hectic, but also tremendous joyful interacting with so many creative brains from all over the world. Each creative individual I met and interacted with taught me a great deal about how the world has been shaping up through their design creations, in spite of the human greed crisis, popularly known as climate crisis. Their priceless insights have helped in broadening global readers' mindset and mine alike.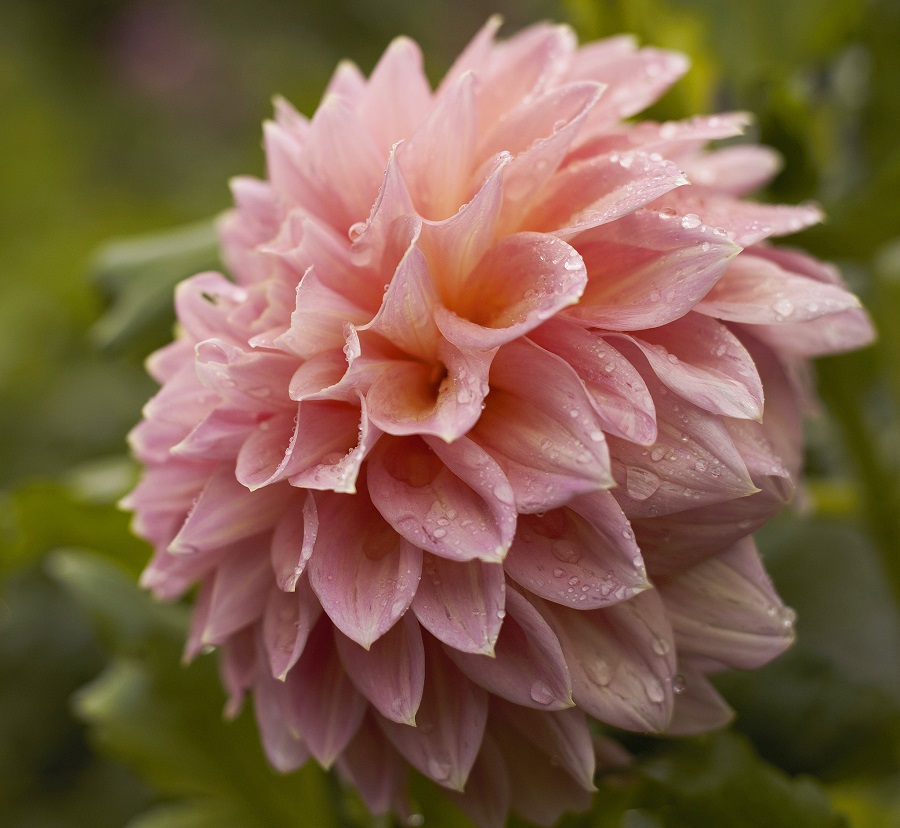 In coming years, we will be expanding our scope and operations in a slow and steady manner. We assure you of nothing but the best of architecture, engineering and interior designing around the world. Last but not the least, I wish to express my gratitude to Satpal Singh – the Publisher of Zerobeyond Publishing LLC, Sagar – our IT genius, Sanjay Kanavje – our outstanding designer, Devesh Sharma and Agith Antony – my Editor friends and all my international friends, who have supported and encouraged me all these years to realize my dream to publish our Collector's Edition Coffee Table Book.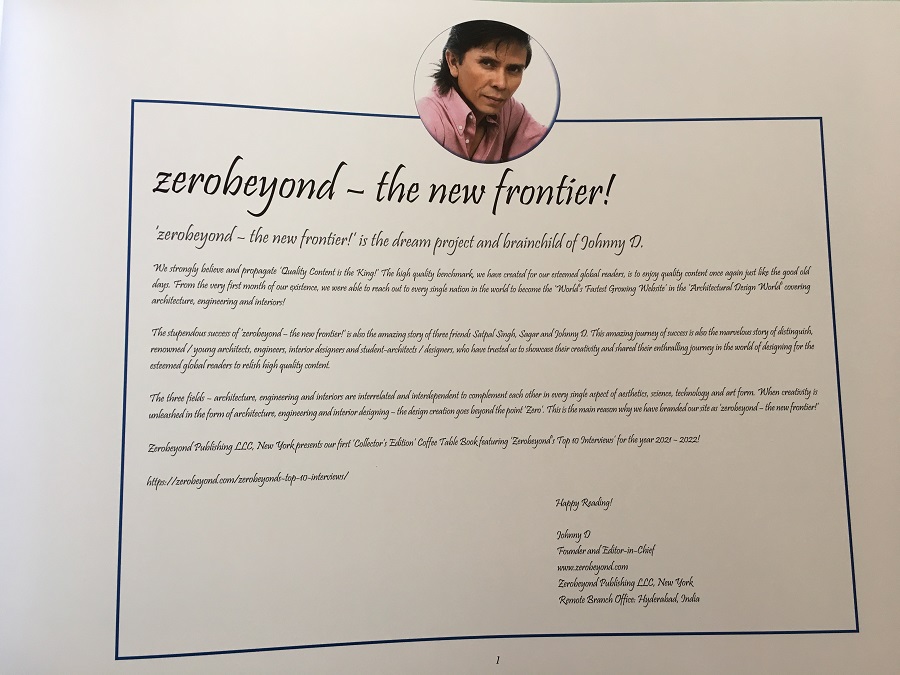 Happy Reading!
Johnny D – Founder & Editor-in-Chief
Zerobeyond Publishing LLC
Long Island City
New York – USA
Feature Photo: Kellie Gorosh
Dahlia Photos: Kellie Gorosh