The GEN Z Series has even become very popular among renowned architects, who are amazed how the youngsters are coming up with creative and futuristic design creations. Every time I meet young student-architects, they surprise me with their creativity and response. They are full of enthusiasm and eager to showcase their creations with great confidence. Each one of them is unique in their way of thinking and presentation.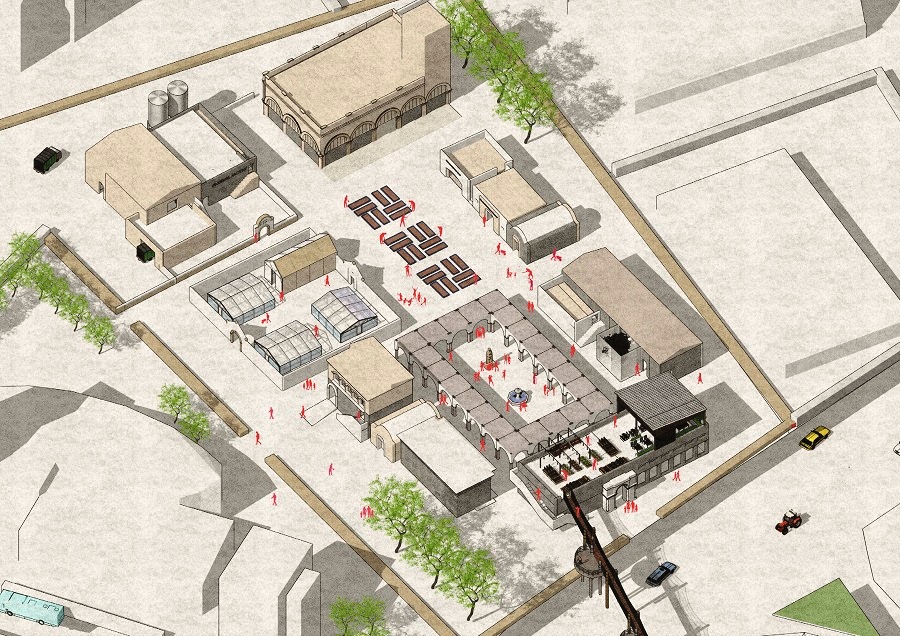 The GEN Z Series travels to the United Kingdom to meet a recently graduated Masters' student Soniamaria Losapio from the Manchester School of Architecture. She completed her graduation from University of Liverpool in 2020. After her Masters, she joined Atkins as an Architectural Assistant – Part II. Soniamaria is an Italian and had moved to the UK in the year 2013. I love her creativity to create her project drawings as picture postcards of yesteryears to standout among the crowd.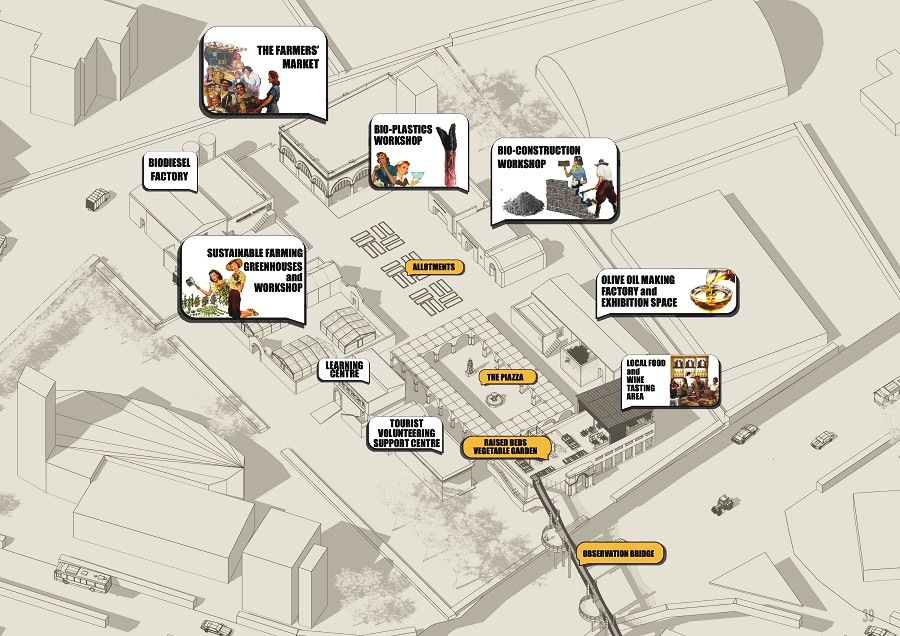 She enthuses, "I am passionate about sustainable feminist architecture that promotes equality and is community focused. I believe architects are responsible for the cities' future. By providing an excellent infrastructure network, we can give back to humanity their historical value, higher quality of life, and urban character while re-establishing a sense of place. I dislike concrete and faceless glass buildings. Architecture must be responsive to the community's needs and be humane."
Johnny D interacts with Soniamaria Losapio at great length to explore her journey into the architectural world and her fabulous project 'Edu-Farming Bisceglie'.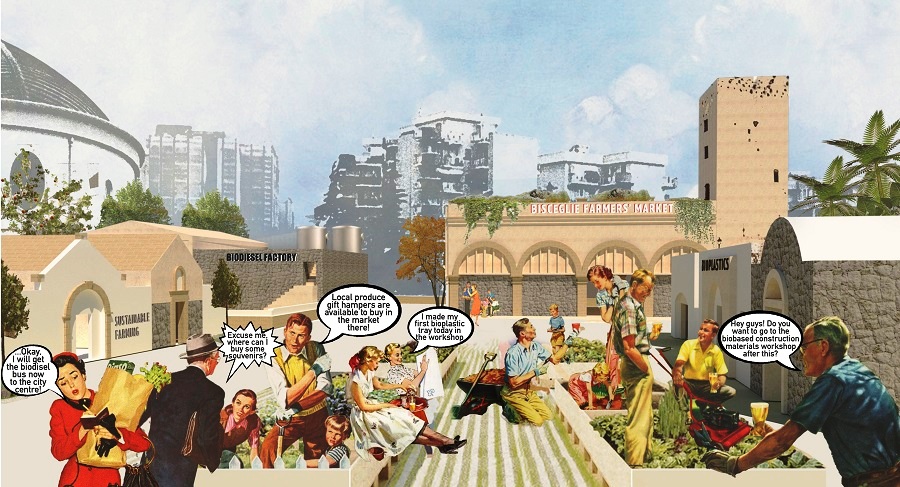 What was your childhood ambition? Did you always wanted to become an architect?
I was meant to study Fashion Design, since my dad is CEO of the family fashion business. I stumbled across architecture based on a friend's advice, who I met in 2016 during construction volunteering in the Philippines. He saw a particular passion for architecture and art that I had carried with me, since I was a child. He encouraged me to join architecture. Hence, I said to myself: 'Why not? Let's give it a go' (smiles)!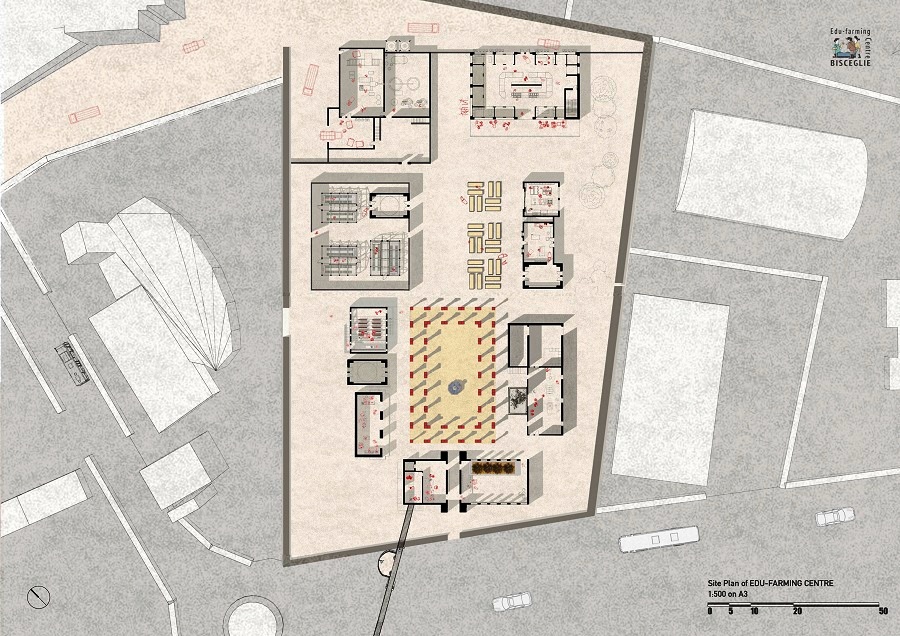 How has architecture influenced your life as a student?
I had to sacrifice my social life to dedicate myself to my studies entirely (smiles). In compensation, I developed excellent time management and communication skills along the way, thanks to the nature of the course, which required continuous public presentations.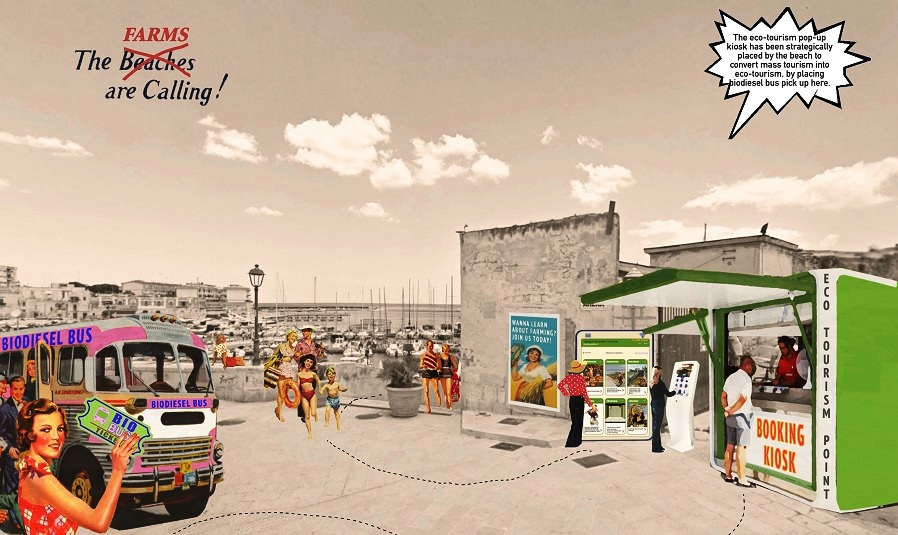 Briefly describe the significance of your project.
My thesis project 'Edu-farming Bisceglie' is a master plan city strategy with the 'Edu-Farming Centre' as the main proposed architectural intervention. Being a feminist architecture project, not only I have a personal attachment to it as it uses my hometown, Bisceglie, located in the Puglia region by the Mediterranean coast in the South of Italy, but also it uses my hometown as an example to be politically provocative against the lack of infrastructure in the South of Italy.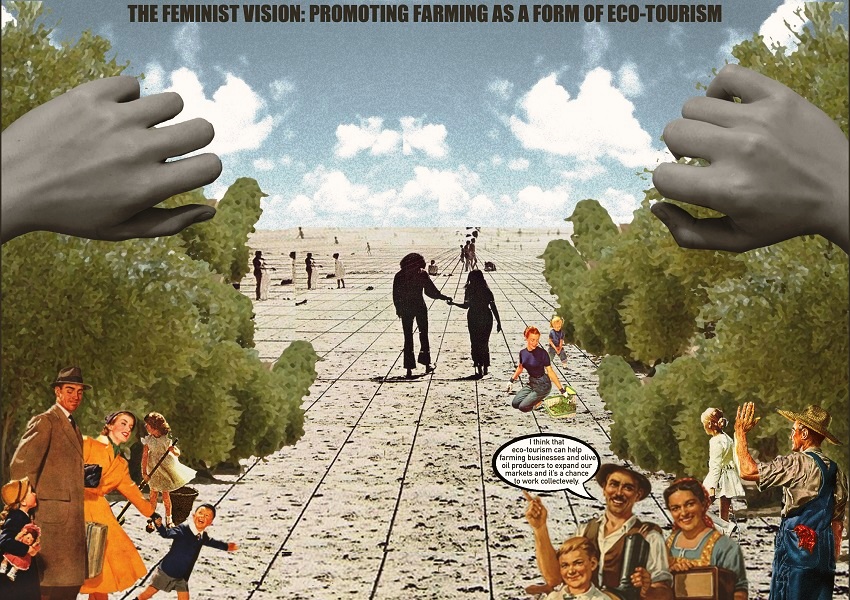 In fact, the lack of infrastructure in the south of the country mainly affects the seaside cities, that focusing solely on mass tourism as the only form of income, have caused Puglia to be one of the regions with the highest co2 emissions. Hence, the project verges to promote eco-tourism by using farming-related activities to protect the local landscape, while tackling car dependency. The final aim is to preserve the neglected agricultural area with its rural community and architectural sites by empowering the local farmers and olive oil producers.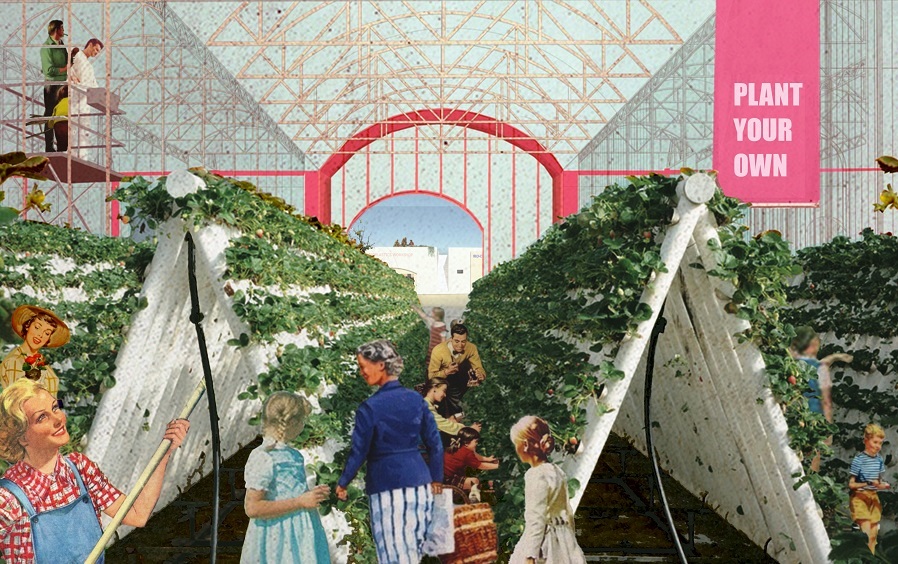 As an Intern, what is the most important lesson(s) you have learned from senior architects, while being a part of a project?
Be curious and attentive. Ask if you could take part to design reviews, as well as technical reviews, any meetings with contractors and clients, it will help you familiarize with terms you had never heard of, and it will aid you develop empathy. Lastly, never be afraid to ask questions.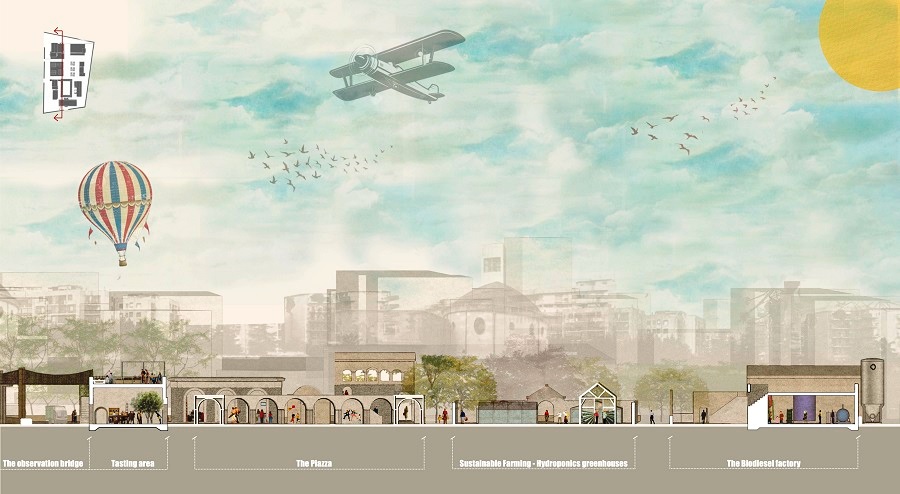 Which National or International architect(s) has inspired / influenced you? Please specify as to why?
Andrew Trotter was the most influential architect for my thesis for its contemporary approach to rural architecture, empowering local character, while merging with architecture and landscape in symbiosis. I am also inspired by other architects like Peter Zumthor, for his materiality and light manipulation. Japanese firm SANAA Architects for their public buildings being community-focused incrementing human interactions. I love C J Lim for his innovative public infrastructure projects, which can respond to climate change, while being inspired by solid urbanist theories utopias. I also love post-modernist architects such as Aldo Rossi.

'Climatic Catastrophes' have become a daily occurrence in recent times. How will architects of the present generation tackle the herculean challenges of Climate Crisis through their design creations?
European architects are taking giant steps in implementing innovative and sustainable design solutions that can empower humanity's needs, while responding to climate change by lowering co2 emissions.
For instance, new sustainable construction materials have been introduced in the last few years. Architects implement passive design strategies that maximize energy efficiency, and off-site Modern Methods for construction are being incrementally used. Unfortunately, I believe governments should financially provide incentives for clients, who are conscious of climate while doing projects rather than budget.

Briefly write about your University and Course.
My studies are quite variegated. At first, I studied my Foundation year at London Metropolitan University. I hold a First-Class Honours Bachelor's degree from the University of Liverpool. During my second year, I was granted a scholarship to study a semester at the University of South Australia in Adelaide.

I have recently graduated with Distinction in Master of Architecture from the Manchester School of Architecture, ranked 7th worldwide in my cohort. The University lets students choose which atelier they want to join, and each atelier has different focus on architecture. I joined the Praxxis atelier, led by Helen Aston. It focuses on feminist architecture.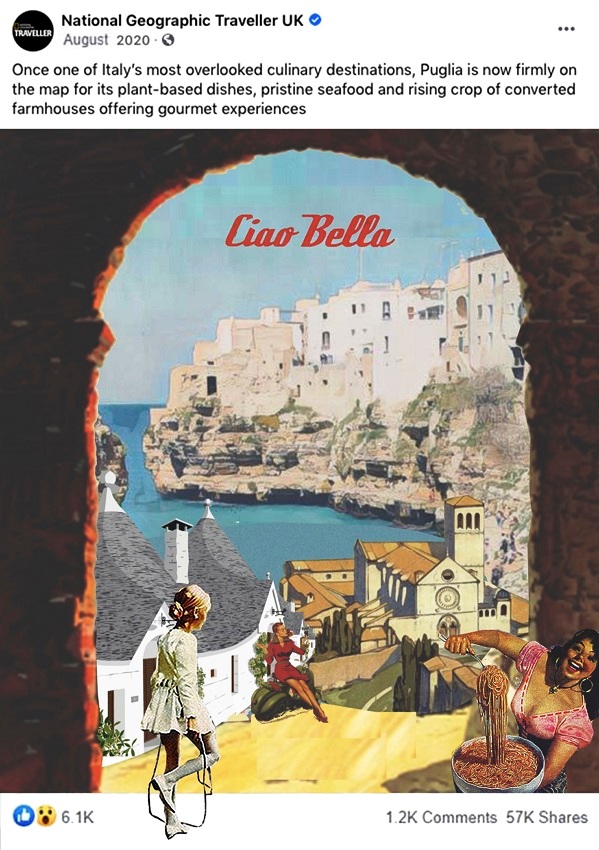 By using the lens of intersectional feminism, we explore inequalities and inequities in society and what that may mean for the built and digital environments. We work to two core principals – the personal and the political and then come the potential. The 'personal is political' is an often-heard feminist slogan, suggesting a connection between an individual experience and the wider social or political structures.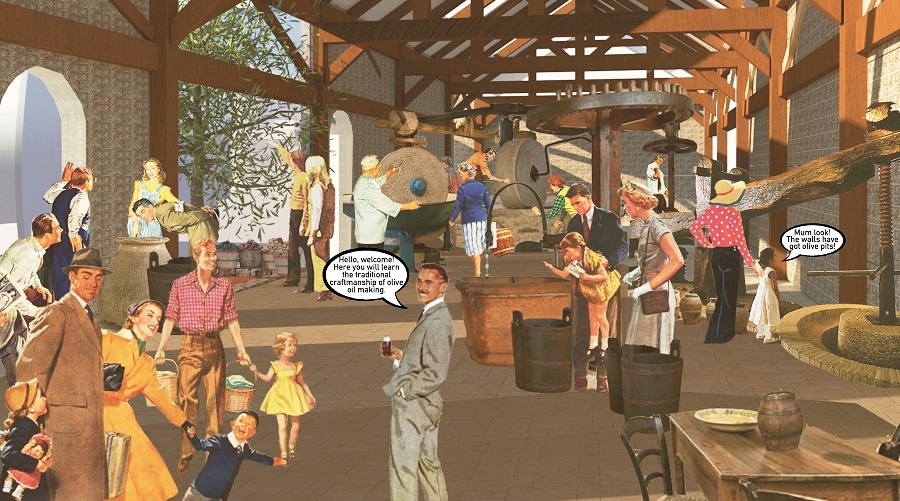 Which significant aspects of the global platform 'zerobeyond- the new frontier!' did you liked the most, and why?
I enjoy reading about interviews with students, architects and interior designers from different backgrounds working on projects of distinct entities from mine.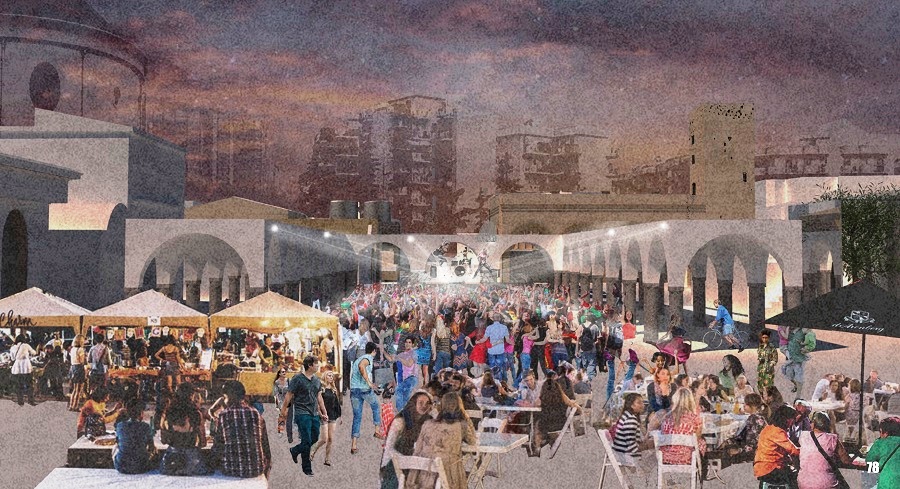 How would you differentiate Indian Architecture from the Western or European Architecture?
Indian architecture is rich in culture and religious motifs within its architecture. For instance, Indian architecture encompasses Hindu temples, architecture, and Indo-Islamic architecture. Early Indian architecture uses wood, while European architecture uses differently designed columns, stained glass with religious motifs, stone and marble as principal materials, and hand-painted fresco plaster surfaces on soffits to depict religious events from the Bible.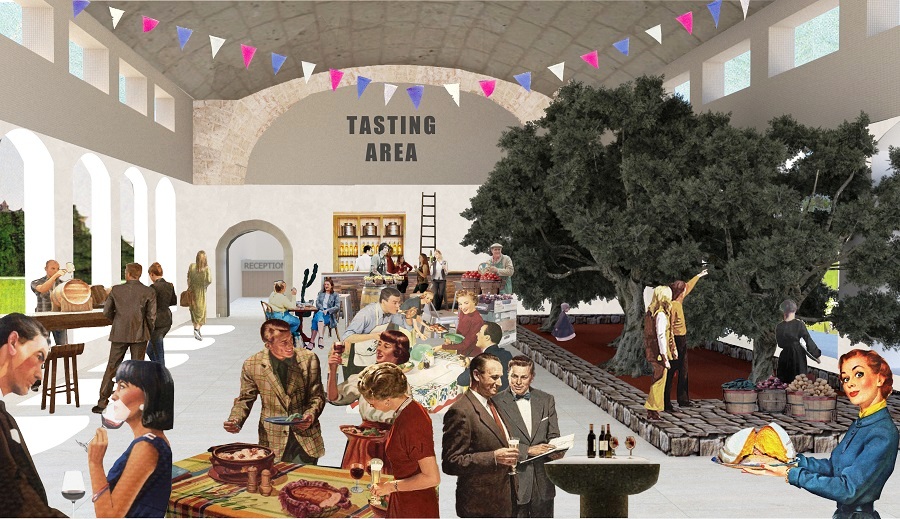 Honours and awards related to architecture, if any.
2021: M. Arch Research Methods Awards;
2020: Sheppard Robson's Jickwood Prize Nomination;
2017: Best Portfolio for Architecture and Interior Design.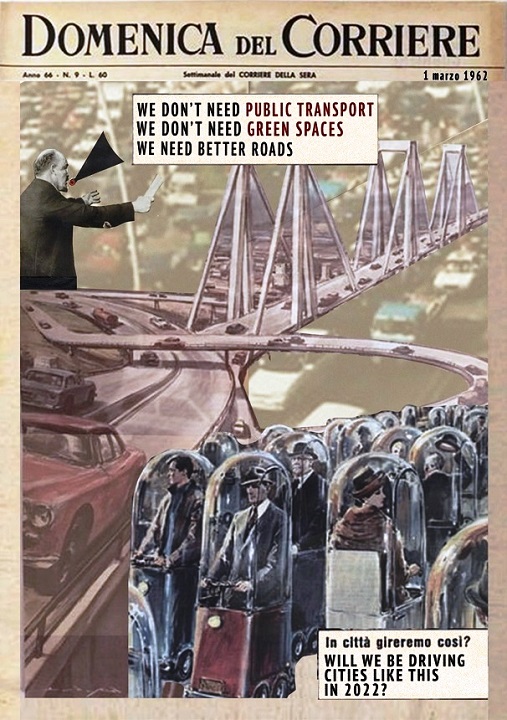 Image Courtesy: Soniamaria Losapio