In the year 1999, two creative individuals – Angus Morrogh-Ryan and Jose Esteves de Matos joined hands to establish their architectural studio De Matos Ryan in London. In the last 23 years, they have won many prestigious awards and are renowned for their sustainability approach in executing prominent projects in major cities of the world.
Angus Morrogh-Ryan and Jose Esteves de Matos graduated with a first class degree from the University of Cambridge. They went on to complete their Masters' diploma with the GSD at Harvard University to become qualified architects in the year 1998. A year later, they established De Matos Ryan in London.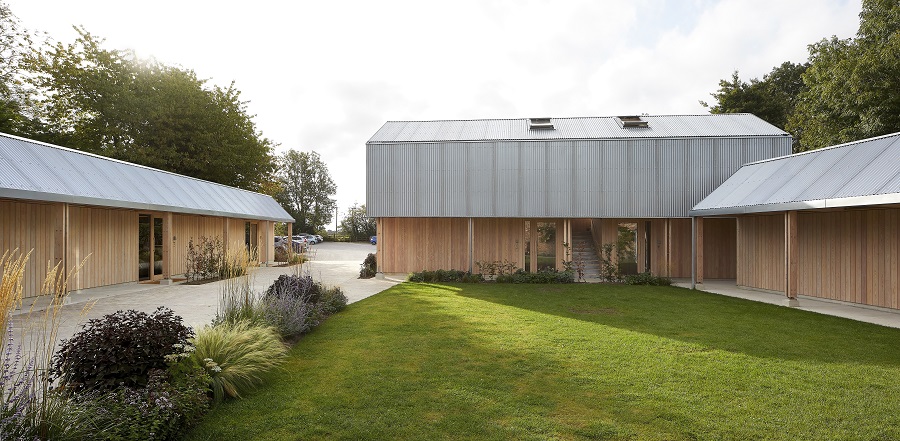 Angus Morrogh-Ryan is an Associate Advisor to Arts Council of Wales on the Arts Building Resilience Programme; an Assessor to Arts Council of Wales for projects including Ucheldre Arts Centre, Holyhead and Powys Dance; and a special Architecture Advisor for a major master plan in Wola, Warsaw. Currently, he is the Director-in-Charge of the Redevelopment of Borough Theatre (Abergavenny), Oriel Myrddin Gallery (Carmarthen), The Auxiliary (Middlesborough), and CanolfanUcheldre (Holyhead).
In spite of his tight and busy schedule, Angus Morrogh-Ryan interacts with Johnny D at great length to speak about his multiple award-winning 'The Alice Hawthorn' project, which is also shortlisted at the coming World Architecture Festival 2022.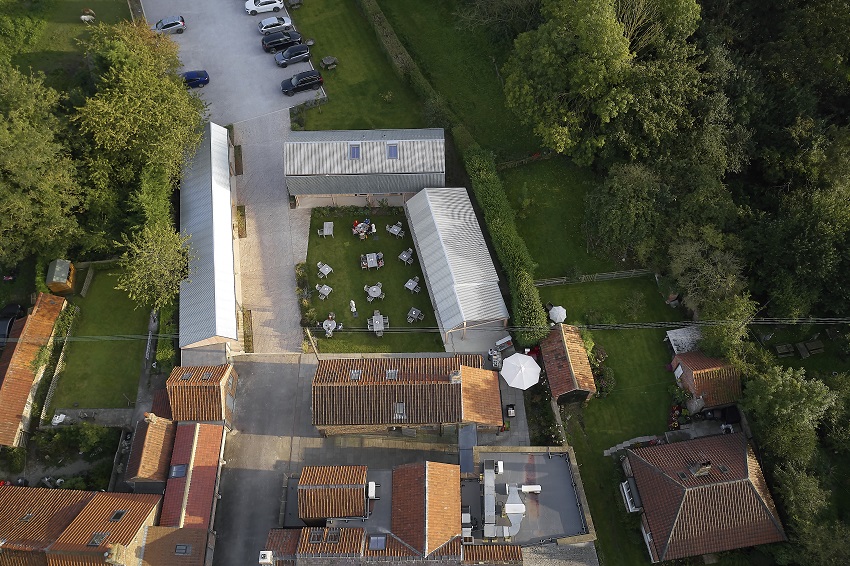 Heartiest congratulations to De Matos Ryan's team for being 'shortlisted' at the WAF 2022 with the magnificent project 'The Alice Hawthorn'. Describe your emotions as the head of the team.
The first thing that I felt was the sheer delight of knowing that I was now going to be able to present on a world stage how our client and their local community brought this wonderful English village pub back to life (smiles with pride). The great thing about WAF is listening to the very many stories that people from around the world have to offer. Although the finalists come from very different places and cultures, the art of storytelling and the sense of common humanity are always fascinating. The story of 'The Alice Hawthorn' shows how the determined optimism of a rural community can ensure the future sustainability of the essential rural asset of their pub as a place of gathering.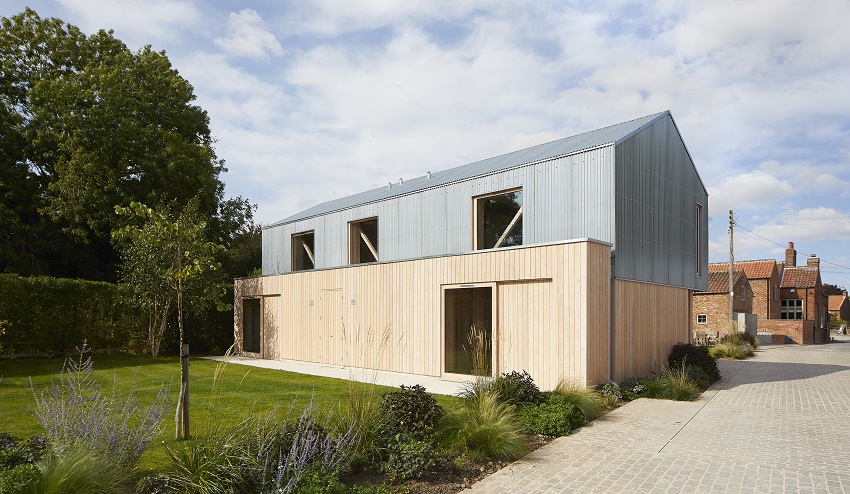 What was your childhood ambition? Did you always wanted to be an architect?
Very fortunately, I have always wanted to be an architect from a very young age, which thankfully made all my decisions through school straight forward. This direction perhaps makes most sense, when one considers that my father was a building surveyor and my mother an archivist at a local art gallery and museum. I found myself fascinated in architecture, drawing buildings and regularly going to exhibitions. I was also enthralled by the technical romance of drawing boards, parallel motions, set squares and 'Rotoring' pens (smiles)! I feel very lucky to have started my career just before the advent of CAD: there was a craft and simplicity to drawing by hand on vellum, which is hard to replicate with a computer.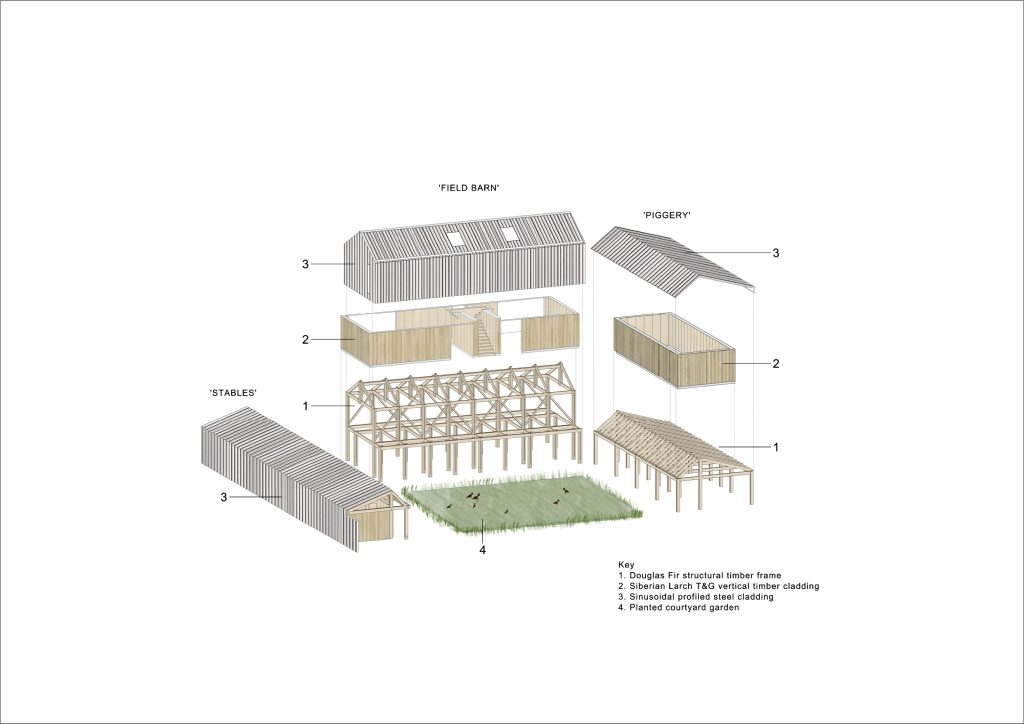 What really goes in your mind, when the client states the first brief?
If it is an arts' project, I wonder if the brief has yet been tested and verified with the community that the organisation serves. For any cultural project to be truly meaningful and sustainable, it needs to be backed by community consultation to ensure that the project specifically meets their aspirations and needs. As a default, we will always offer co-design as a means of putting that community into the middle of the project's development. If it is a domestic client, I wonder if they are about to get divorced (smiles)!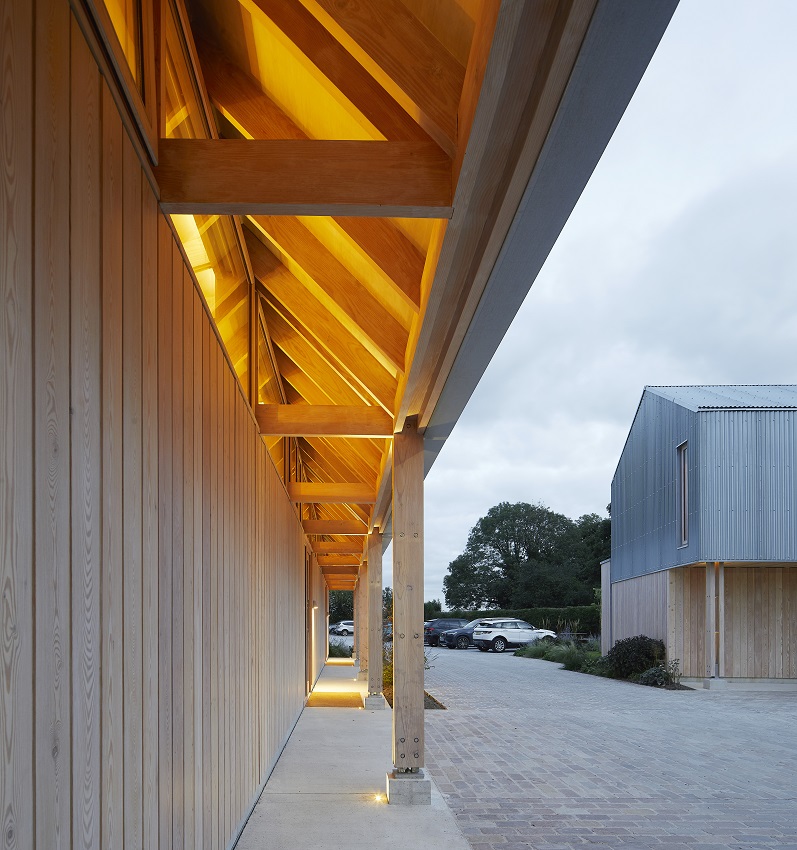 What was the brief of 'The Alice Hawthorn' project?
Creating an innovative new economy around assets, such as the village pub is essential to the health and well-being of any rural community. The tranquil village of Nun Monkton lures visitors from afar to see the tallest maypole in England and one of the last remaining working greens in Yorkshire. Before our client took ownership in 2013, the pub struggled commercially and had even closed for a period in 2007. Despite significant investment in a new kitchen and the wholesale refurbishment of the ground floor pub spaces, it was not yet a sustainable business. To become solvent long term, it needed to increase its appeal to a broader audience. Therefore, the brief was to provide tourists, as well as the local community, with a high-quality but affordable base camp from which to enjoy the surrounding landscape and visitor attractions.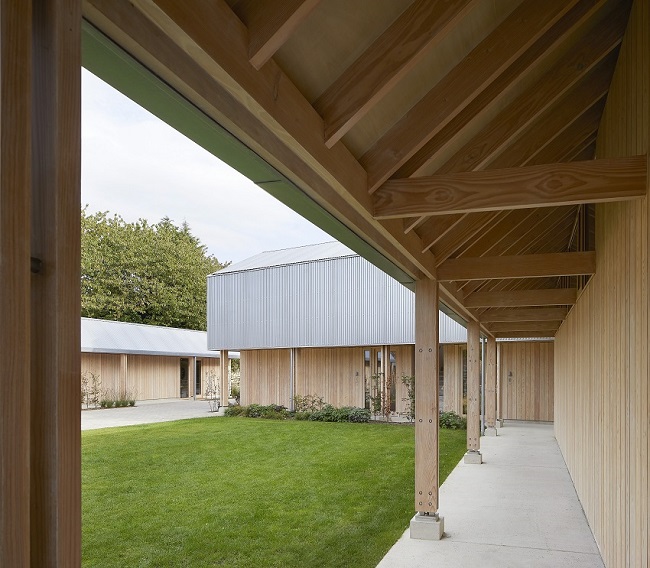 What were the major challenges to execute the project and how did your team overcome them creatively?
Close, collaborative consultations with Harrogate Borough Council and the local community informed the project's design. Community needs were considered at every stage of the design process and the scheme was tweaked, changed and reconfigured to acknowledge local feedback. The redevelopment has created new revenue streams for the restaurant and bar business, improved visitor footfall and dwell time and, most critically, increased propensity to spend within the local economy.
A particular challenge was to develop a one-hour fire resisting timber frame wall within 1m of the site boundaries. This was resolved by employing a fire resisting sheathing internally, thus avoiding carbon heavy block work.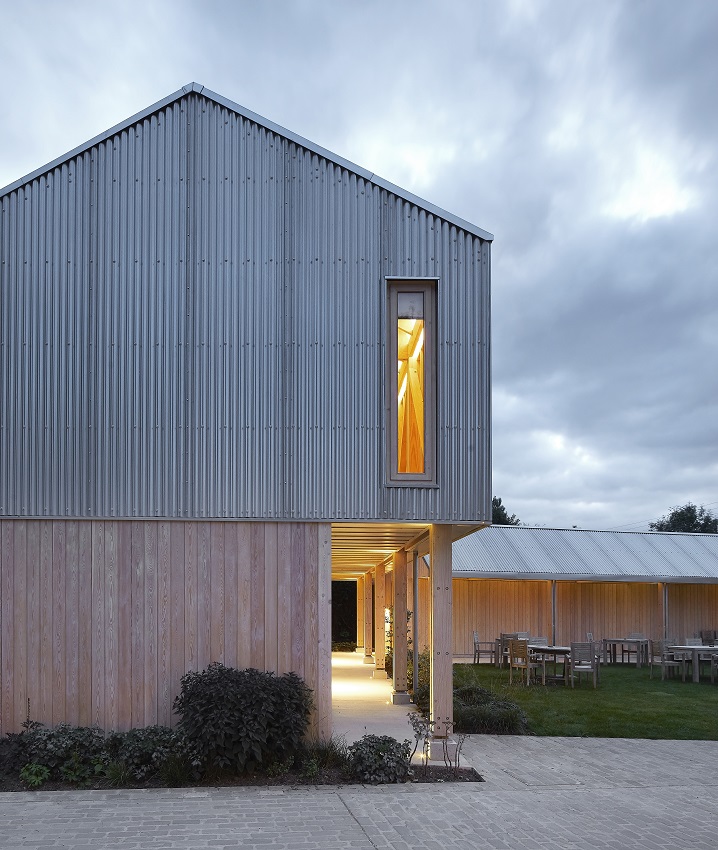 How would you describe the 'Elegance and Significance' of 'The Alice Hawthorn' project?
The scheme includes twelve en suite guest bedrooms: four on the first floor of the pub and eight around a new courtyard, which extends the village green into the pub's rear garden. The project takes its inspiration from the Norse 'garth' ('grassy cloister' or 'clearing in the woods'), creating a sense of quiet enclosure and a notional extension of the village green: a place of gathering.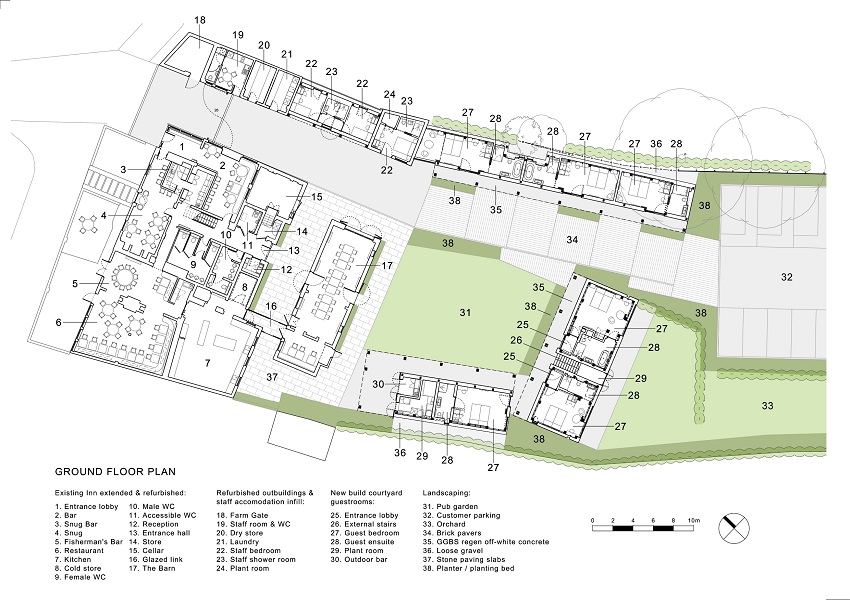 The design reflects the character of the various informal farmsteads that surround the green, which continues to be grazed by cows and other animals. The home-grown Douglas fir framed buildings use authentic agricultural building materials, such as galvanized corrugated steel roofing and larch cladding, to create the sense that the animals have only recently moved out. A simple and honest construction typology ensures that the project looks like the way it was built. The guest bedrooms are supported by new ancillary service areas, including housekeeping and linen stores, and staff accommodation.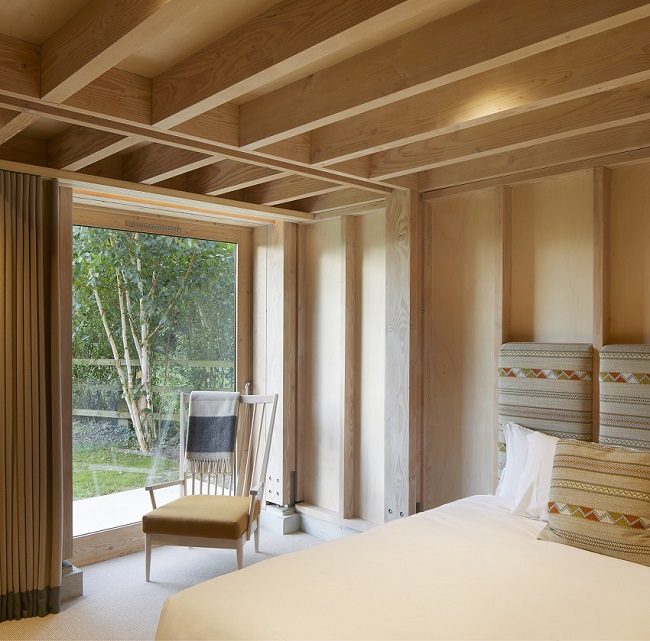 Please mention 5 major 'Sustainability' features you incorporated in the project.
Sustainability is at the heart of the project's design. A ground source heat pump provides heating and hot water, supplied by bore holes and supported with high levels of non-combustible mineral wool insulation and air-tightness to a standard higher than current Part L2A building regulations.
The timber frame buildings are naturally ventilated through use of high-level clerestory windows and roof lights on actuators.
Solar gain is reduced by roof overhangs, which offer shading. LED and low energy lighting as well as low volume water appliances has been fitted throughout.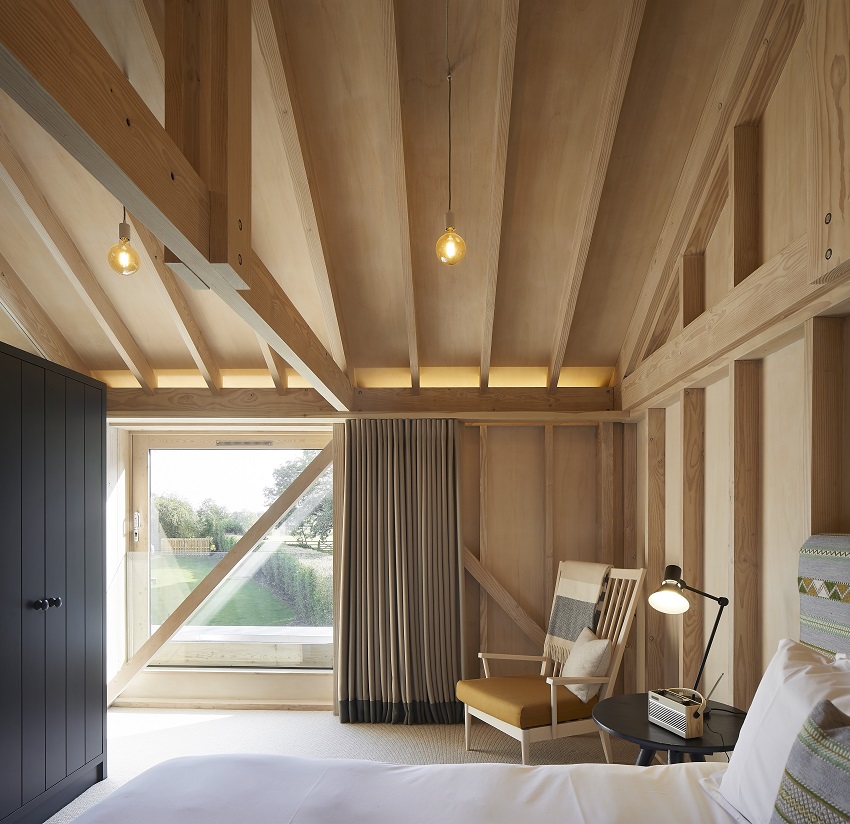 The sustainable drainage system includes permeable paving and surface water attenuation tanks concealed below the pub garden.
To ensure accessibility for all, level threshold access is provided to all buildings. On completion, the new builds scored an EPC 'A' rating.
Biodiversity has been improved on site through extensive planting and habitat creation. The new courtyard is bounded by borders planted with native species, which also help screen the adjacent bedrooms. An orchard at the back of the site, which would have been typical of these plots in medieval times, is being re-established with fruit trees and will ultimately supply the pub's kitchen.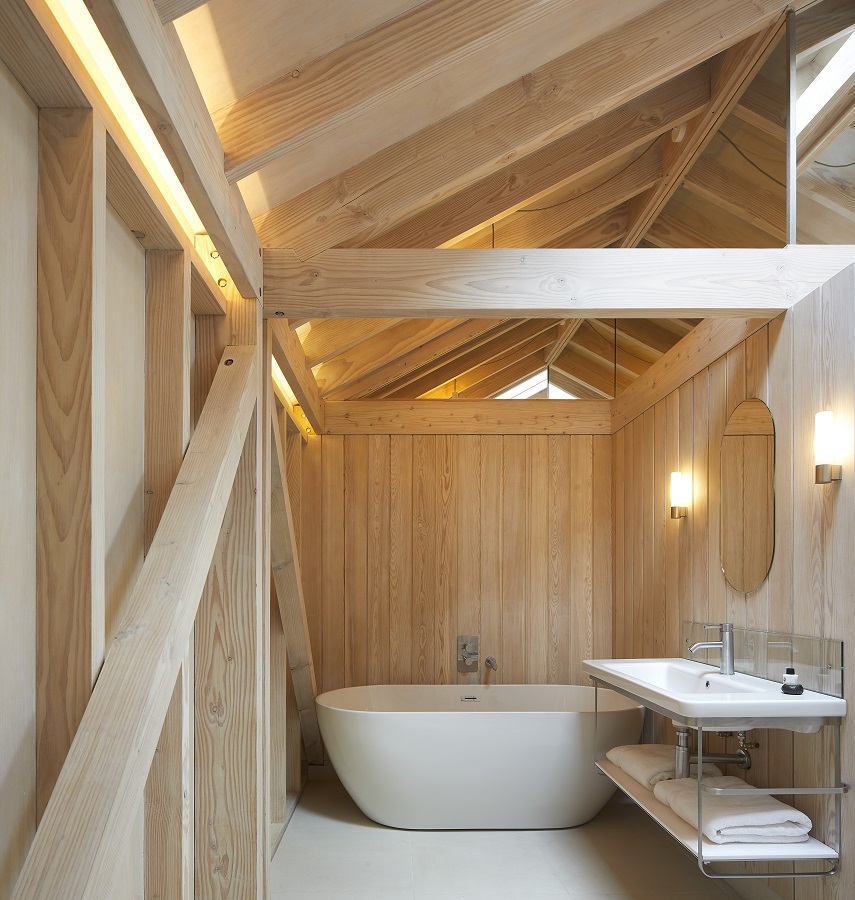 What is the total area of the project, estimated cost and design-to-finish time period of the project?
Areas (Gross Internal) – Inn Building
Ground Floor: 343.0 m2
First Floor: 173.5 m2
'The Barn'
Ground Floor only: 62.3 m2
Outbuildings
Ground Floor only: 63.0 m2
'Stables'
Ground Floor only: 160 m2
'Field Barn'
Ground Floor: 68 m2
First Floor: 68m2
The 'Tack Room'
Ground Floor only: 30m2
Total Gross Internal Area: 904.8 m2
Approximate capital cost: £2.9million (ex VAT)
From design-to-finish, it took us 20 months to execute the project.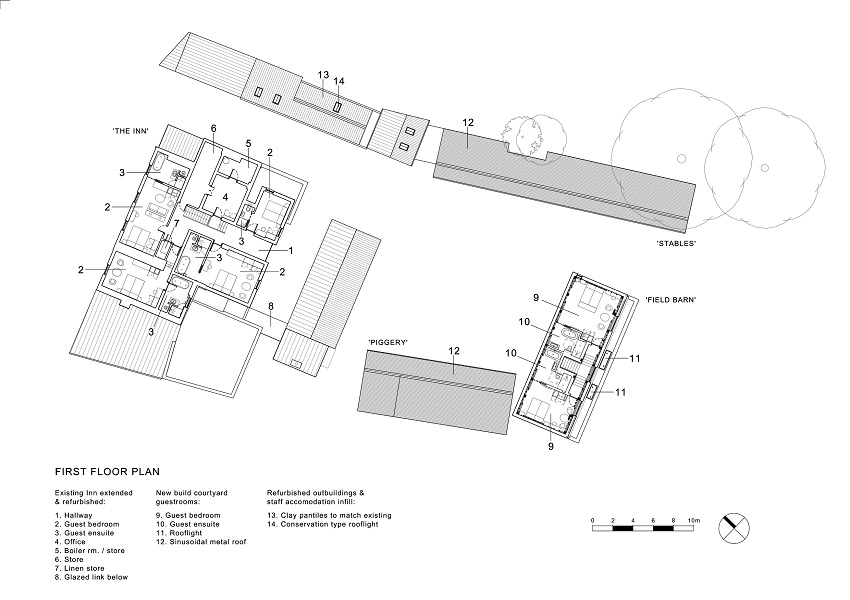 'Smart Cities' have become 'Inundated Cities' in recent years. How do you see architecture in cities changing to overcome climate catastrophes?
I never really understand why there are so many fully-glazed buildings in our cities? The solar gain must be extraordinarily high only for the excessive amounts of energy to be used to cool them down again. I would like to see buildings, which are much more responsive to their environmental context and orientation, less reliant on active cooling, and instead using passive measures such as shading for high summer sun and natural stack effect ventilation.
All the buildings, regardless of their age or architecture should be re-assessed in terms of insulation and air-tightness. The cities' roofscape should be reviewed as a common source for solar energy with each and every building doing its bit for the overall. In terms of density and population distribution, our cities need to become smarter and less centric and allow for community clusters in order to reduce transport energy use and pollution.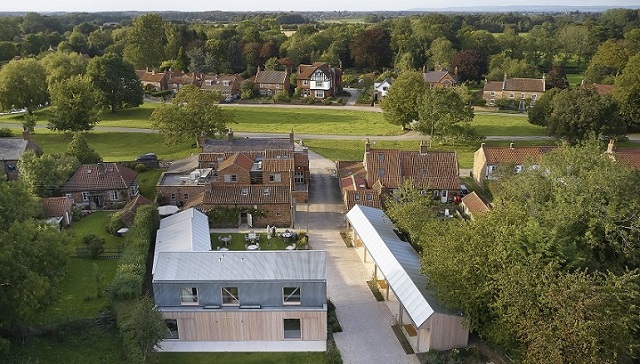 Flawed Urban Planning and age-old drainage and sewage systems has taken a toll on cities of the world – Your valuable insights to overcome this major issue so as to make cities flood-proof and livable.
As long as we have high density cities, there are always going to be challenges around the management of foul and surface water. At an infrastructural level, there needs to be sufficient investment in the capacity of the urban drainage system to deal with not just the current demand, but also expected future demand and also 'the' surges during significant weather events, which are becoming unfortunately all the more regular. This is the responsibility of the government and city authorities.
On a more individual basis, land and building owners need to be both educated and regulated to understand their roles and responsibilities in implementing low water usage and more sustainable drainage systems. Attenuation tanks and cisterns should be encouraged and perhaps even incentivized in order to hold far more surface water back from the primary discharge system and then be useful for irrigation, and not potable water uses such as toilets etc within each and every site.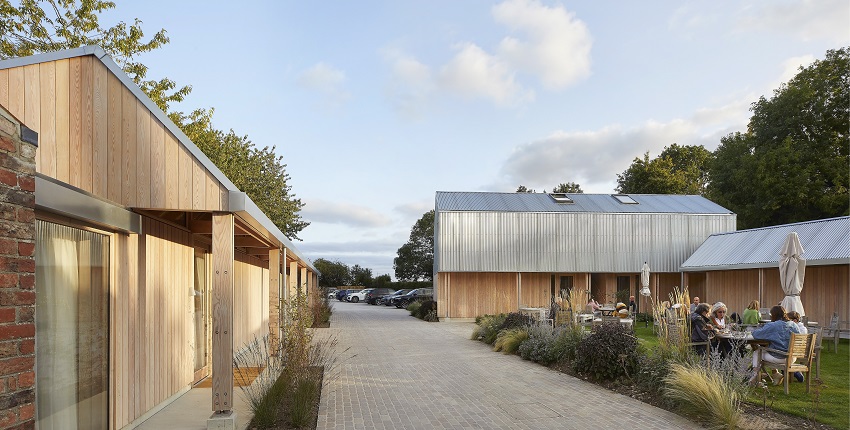 Which significant aspects of the global platform 'zerobeyond – the new frontier!' did you liked the most, and why?
I really like the breadth of the design disciplines and approaches, which are covered from all around the world. It seems to be a growing resource for the world of architecture, engineering and interiors, which is a good reference point for sharing and learning how different people and cultures approach sometimes similar and different challenges. 'zerobeyond – the new frontier!' is very easy to navigate and stimulating.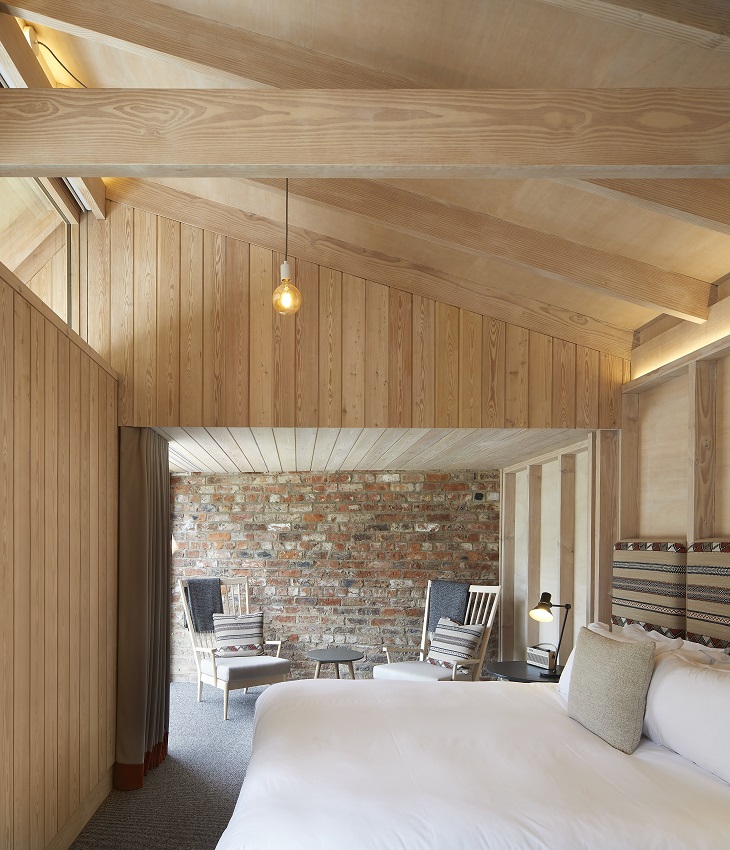 What are the various projects De Matos Ryan is busy with, in various cities and countries?
We are currently working on the base build for the transformation of the Young V&A at Bethnal Green, the renewal of the public spaces for BFI Southbank, and also the new Bramall Wonderlab Gallery at the National Railway Museum in York. We are also just about to complete the refurbishment of Borough Theatre (Abergavenny). Other Welsh projects coming up include the redevelopment of Oriel Myrddin Gallery (Carmarthen) and Canolfan Ucheldre (Holyhead). We have recently won the commission to create affordable studio and gallery space for The Auxiliary (Middlesborough), and we have also opened an office in Lisbon!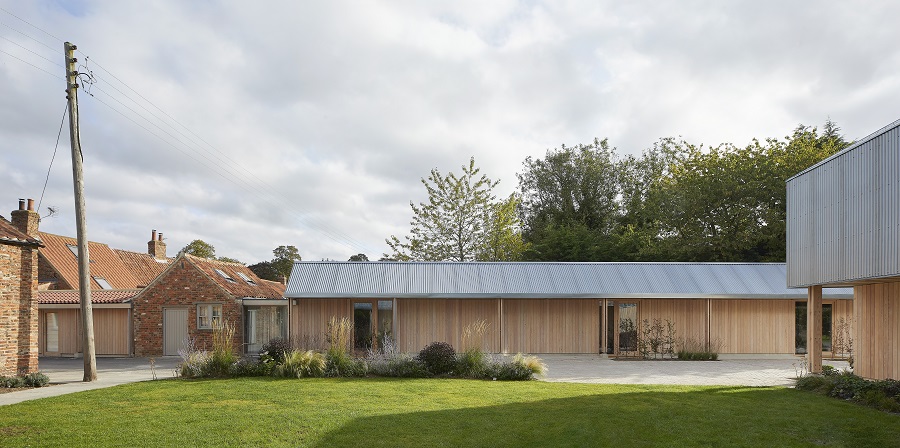 How would you describe Angus Morrogh-Ryan as a leader and a person?
In my career so far, I have learnt that the most rewarding aspects of what we do is the people we meet and collaborate with, sharing stories, skills and knowledge. Listening carefully before acting is also fundamental to our approach. And above all else, life should be fun (smiles).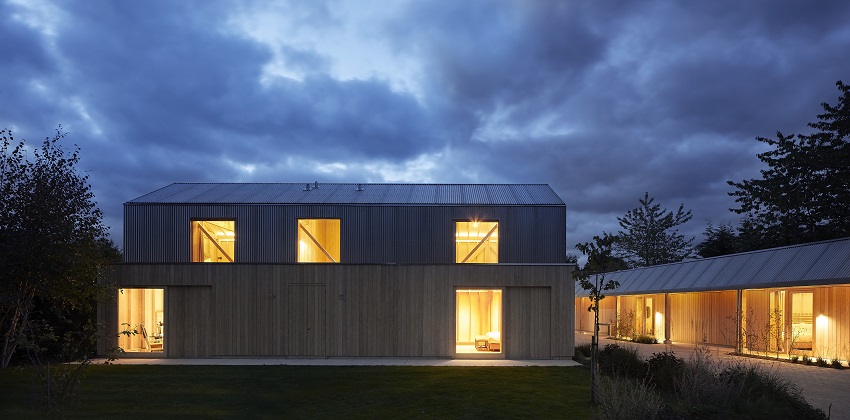 Please state five recent award wins.
2022: RIBA Yorkshire Award – Winner: 'The Alice Hawthorn' Project;
2022: RIBA Yorkshire Sustainability Award – Winner: 'The Alice Hawthorn' Project;
2022: RIBA Yorkshire Client of the Year Award – Winner: 'The Alice Hawthorn' Project;
2021: Wood Awards – Winner: 'The Alice Hawthorn' Project;
Image Courtesy: De Matos Ryan
Photographer: Nick Hufton