Istanbul headquartered Turkish architectural firm Autoban, established by Seyhan Özdemir Sarper and Sefer Çağlar is a renowned multiple award-winning firm, with its branch offices in London and New York. Their design creations are prominent across major European cities, Central and Southeast Asia. The firm is known for redefining the cityscape of Istanbul. Following the golden rule of 'Form, Function and Experience', Autoban's philosophy believes in creating meaningful designs with enthralling narratives.
Established in the year 2003, their recently completed 'Galataport Istanbul Underground Cruise Terminal' project has been shortlisted at the WAF 2022. The Co-founders Seyhan Özdemir Sarper and Sefer Çağlar have known each other since their early college days at the Mimar Sinan Fine Arts University in Istanbul. They also had collaborated during their graduation years. In the year 1998, Seyhan graduated from the university and worked in various firms to gain knowledge and hone her skills. Five years later, they joined hands to establish their own firm.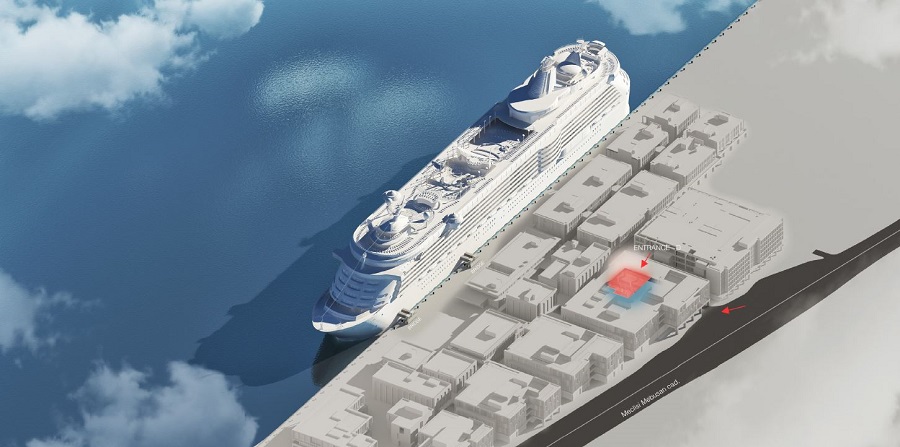 The creative duo gained international recognition following a presentation of their furniture collection at 'Salon Du Meuble' in Paris in 2003. By 2009, Autoban had completed an amazing 250 projects in Turkey and foreign lands. Talented and experienced, Seyhan Özdemir Sarper has also participated as keynote speaker and jury member at significant international institutions, architecture and design events.
Johnny D interacts with Seyhan Özdemir Sarper at great length to discuss about her successful journey in the architectural world and their WAF 2022 shortlisted project.
Heartiest congratulations to Autoban's team for being 'shortlisted' at the WAF 2022 with the magnificent project 'Galataport Istanbul Underground Cruise Terminal'! Describe your emotions as the Head of Design.
We are incredibly proud that the project has been internationally recognized, as it is always truly exciting and an honor to leave a mark on important and iconic locations in our home city. It is also our second signature transportation project to receive the Red Dot Design Award, following the new terminal at the Heydar Aliyev International Airport in Baku, completed way back in 2014.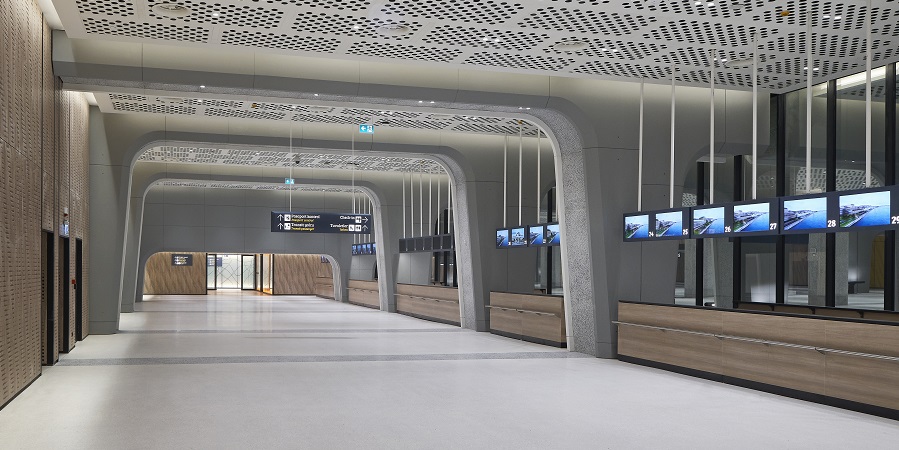 What was your childhood ambition? Did you always wanted to be an architect?
Actually, yes! If I recall, I had decided to become an architect at the age of 13 or 14. Since my early childhood, the process of creativity and the possibilities for innovation and renewal that come with it have always excited me (smiles).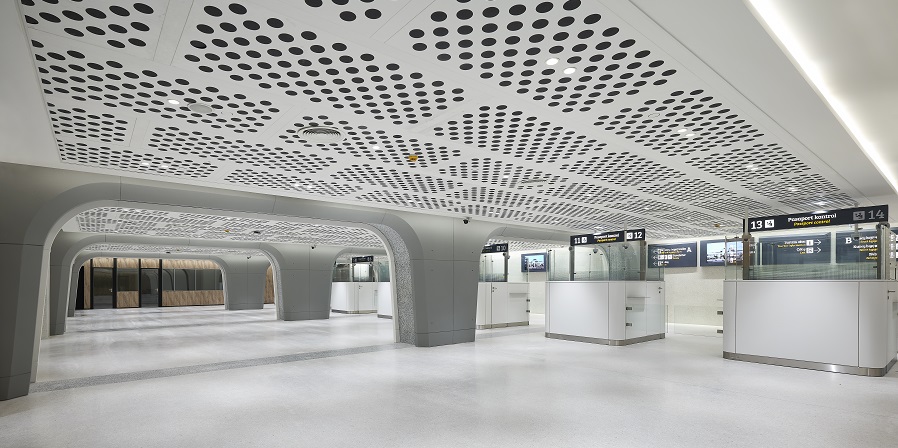 Please share how the studio name 'Autoban' was coined and its significance by Sefer Caglar and you.
We founded our practice in 2003. We were sure that we did not want to use the words 'design studio'. We wanted our name to cross boundaries, be applicable on the international design scene and tap into a common language. We had a strong background in German architecture from our education and were highly influenced by the philosophy of the Bauhaus. We also loved the visual systems of highways, the forms and graphics, the typography and universal design aesthetics. Not to mention Kraftwerk's album 'Autobahn', which came out in 1974 as we were both big fans of Kraftwerk.
The idea that the sign of the name itself would take the center stage made sense to us. We love that signs can be a language of their own and their message can be stronger than words. Thus, the name 'Autoban' emerged, and it was about heading somewhere new and heading there fast (smiles).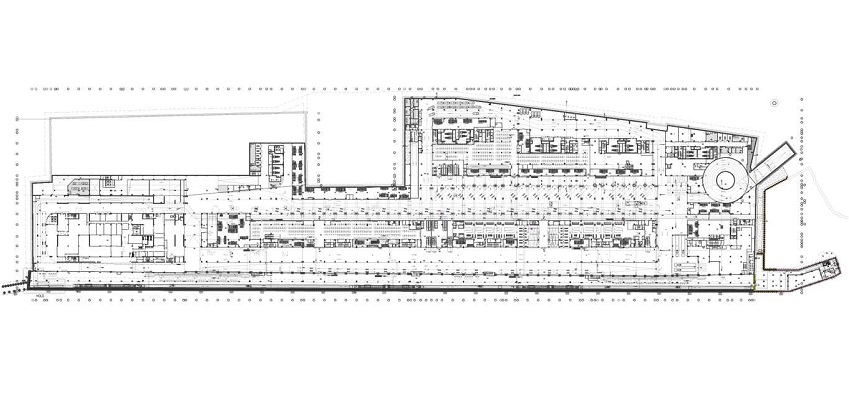 What really goes in your mind, when the client states the first brief?
Our minds immediately get to work on what the story is behind the space, both the existing structure if there is one, and the future result. We begin with situating the project within a cultural and historical context. Then, we begin to dream and imagine building a new contemporary narrative.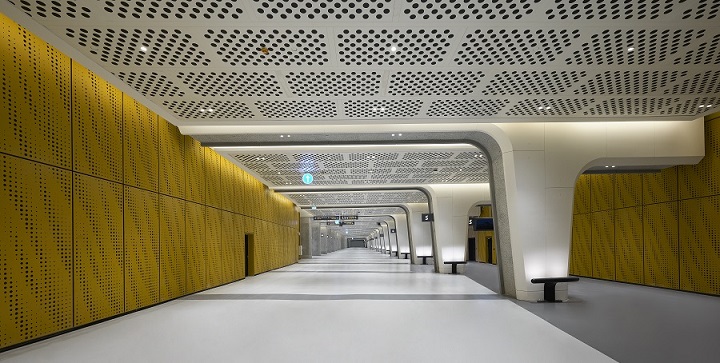 What was the brief for the 'Galataport Istanbul Underground Cruise Terminal' project?
The design brief for the underground terminal was to present a thoughtful design, taking into account the needs of a wide variety of cruise ships and passenger profiles. The terminal design was to offer a unique and fresh experience to the expected 25 million visitors, including 7 million foreign tourists and 1.5 million cruise passengers. As the starting point through which visitors would enter the country for the first time and exit for the last, it needed to be a world-class terminal and provide a smooth transition, while creating a lasting impression.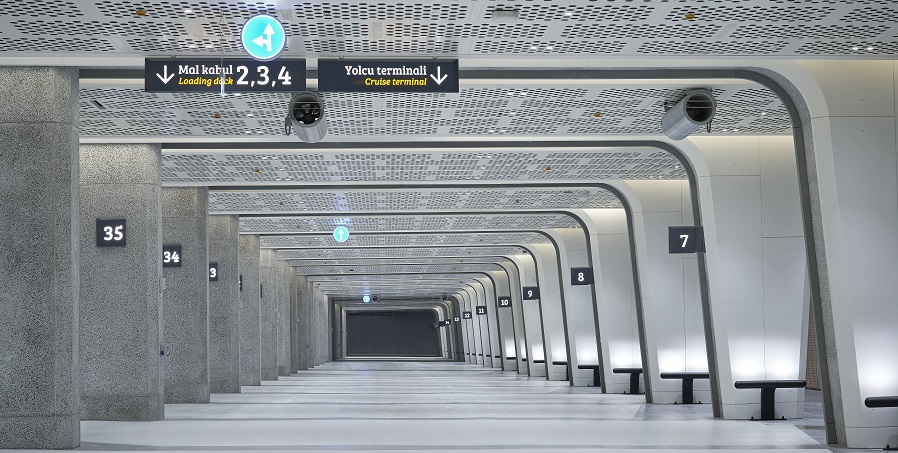 What were the major challenges to execute the project?
While the logistical placement of the terminal underground allows the waterfront to remain open as a recreational area for visitors and brings much value to the project, this also presented many technical challenges for the design. The revolutionary underground terminal was a first for the cruise industry and required innovative solutions and cutting-edge technologies. The design of the space was also further limited by the framework of the upper level building structures.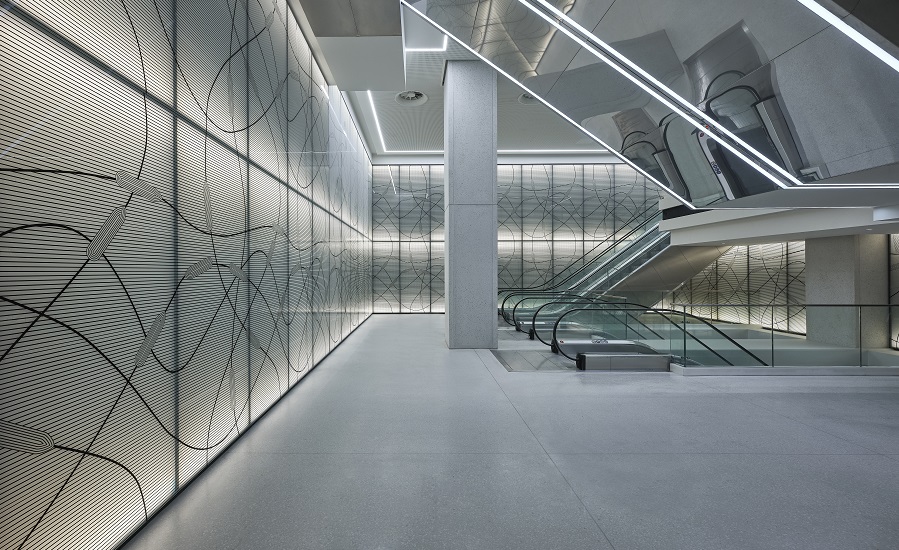 How did your team overcome them creatively?
By ensuring a design process that is completely opens to new ideas and innovation and through meticulous and correct project management, but most importantly with good teamwork.
How would you describe the 'Elegance and Significance' of 'Galataport Istanbul Underground Cruise Terminal' project?
For 'Galataport', Autoban applied a contemporary approach while reflecting the historical significance of the port, as well as the cultural texture of the surrounding neighborhood. The resulting design intends to put forward a project that is both aesthetically strong and serves its purpose and function successfully with a design narrative that creates a strong and positive impression on visitors.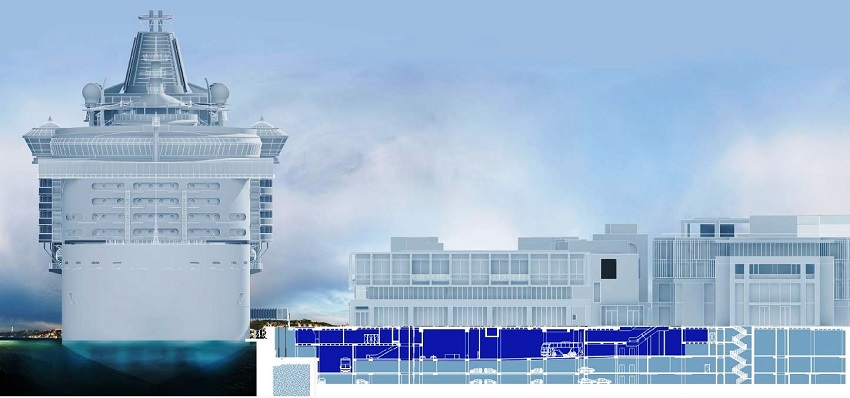 The project is located in the city's prime Karaköy district, just a stone's throw away from the old city and an extension of the historic peninsula. Hence, our design narrative was deeply informed by the cultural texture of the area, and specifically the ancient cisterns that were built here in the Roman and Byzantine periods as water reservoirs. Istanbul's cisterns, such as the Basilica Cistern and the Cistern of Philoxenos are recognized as significant cultural treasures of the city and draw in thousands of tourists yearly for their mesmerizing architecture.
The historic architecture and character of these ancient cisterns were referenced in the interior shell we built within the terminal space, through rounding the edges of the columns and structural forms of the upper floors.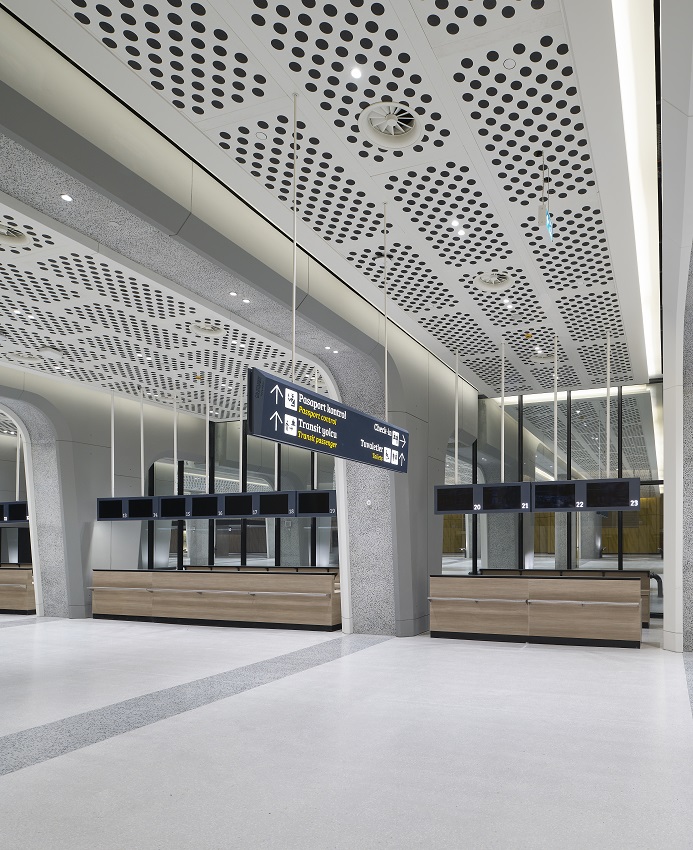 What was the reason to make use of minimum colour palette in the project?
Autoban's design intends to render the space as natural and airy as possible, despite little access to natural sunlight and optimize the flow of passengers in and out of the space to ensure a pleasant transit experience. Well thought-out lighting schemes were specifically chosen to emit silver light and accentuate this natural feeling, while a light and natural color palette was preferred for the various materials.
Please mention 5 major 'Sustainability' features you incorporated in the project.
(i). We had no access to natural sunlight since the terminal is located underground, this presented major challenges in creating a space with well-being and a positive atmosphere at the forefront. To minimize this negative effect, we had to work on an innovate lighting scheme to ensure that we put forward both an energy saving and sustainable solution that would not require excess power usage.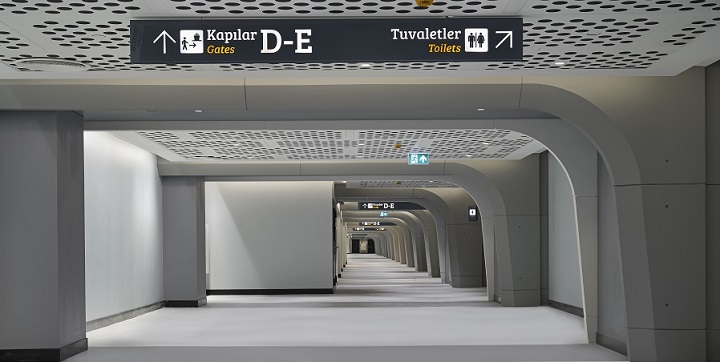 (ii). The second sustainable feature I can mention is the surface material used throughout the space, both in the interior space for passengers and where buses enter, as they also come underground. Hence this material had to be a material that could sufficiently carry the weight of vehicles and heavy traffic, and we used a sustainable terrazzo. This is a very technical space, so we used specific industrial woods to create a warmer space inside.
(iii). All of the interior permanent furnishings like benches were carefully selected with very durable and sustainable materials, that are designed to withstand both time and heavy use.
(iv). A very significant part of the design solution was allowing for the maximum flow of fresh air into the underground space.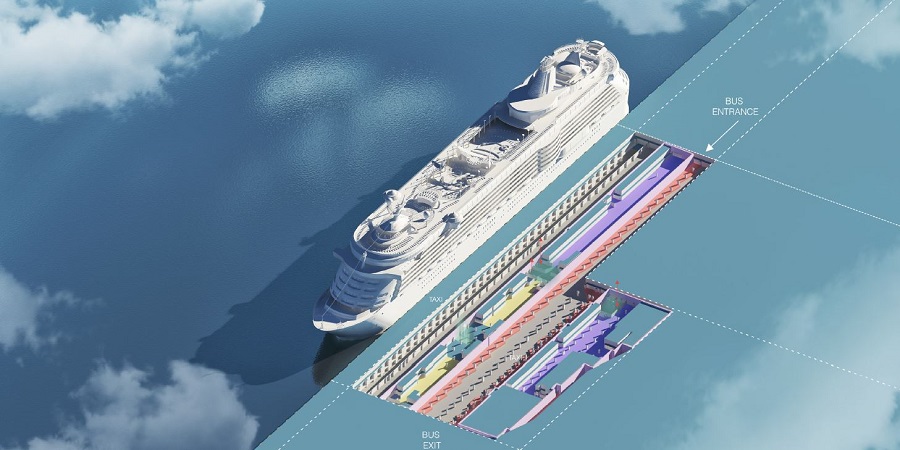 What is the total area of the project, estimated cost and design-to-finish time period of the project?
The total construction area was 85,207 m². Total project area (Salıpazarı) is 295,077 m² for handling the capacity for 15,000 passengers per day. Galataport will comfortably accommodate 3 cruise ships at once. Design-to-finish period was eight years. The project started at the beginning of 2013 and was handed over in 2021.
Flawed Urban Planning and age-old drainage and sewage systems have taken a toll on cities of the world as they are getting severely inundated – Your valuable insights to overcome this major issue, so as to make cities flood-proof and livable?
We need to take lessons from nature, while also creating new and innovative solutions in order to create floodable cities that are resistant and resilient to severe rains. We need carefully planned green infrastructure, which can create more sustainable cities that can hold more rainwater.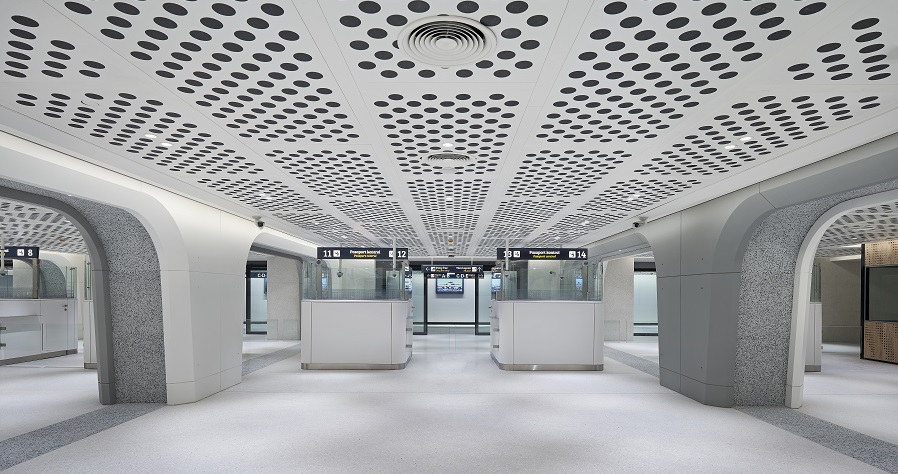 Which significant aspects of the global platform 'zerobeyond – the new frontier!' did you liked the most, and why?
It is great to see interviews with so many different creative minds providing insight into their unique process on 'zerobeyond – the new frontier!'
What are the various projects Autoban is busy with, in various cities and countries?
At the moment, we have various exciting opportunities ongoing to design large and small projects in all continents except the Americas.
How would you describe Seyhan Ozdemir Sarper as a leader and a person?
This is difficult to answer for oneself and would be better answered I believe by teammates and friends, so here are a few notes passed on:
Pursues all she does with truth and love; Supports her team in their strengths and weaknesses; Takes good care of her team, believing wholeheartedly that the happier a team is, the more productive and more connected they will be; Passionate in life; Open-minded for upcoming potential and challenges, forward thinking and always ready to take the next leap; Persistent and committed to creating; and a down-to-earth, dynamic and creative manager (smiles)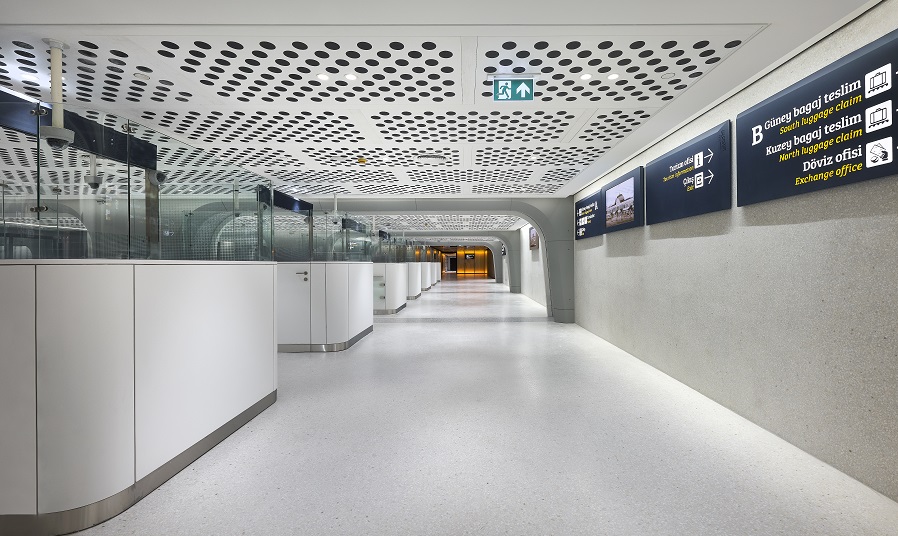 Please state 5 recent award wins.
2022: Ahead International Property Award – 'JOALI BEING' Project: Category: Spa & Wellness;
2022: Restaurant Bar & Design Award Winner – 'FLOW – the open-plan interactive dining space at JOALI BEING': Category: Health & Leisure;
2022: The Red Dot Design Award Winner – 'Galataport Istanbul Underground Cruise Passenger Terminal' Project: Category: Interior Architecture and Interior Design;
2017: International Yacht & Aviation Award – 'Superyacht AQUARIUS' Project: Category: Interior Design; and
2016: The A+Awards Jury Winner – 'Heydar Aliyev International Airport' Project.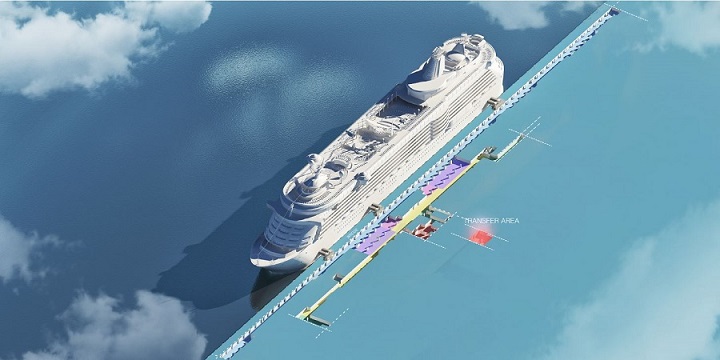 Image Courtesy: Autoban
Photographer: Kerem Şanlıman