In a small village of Sakegaon, Chikhali Taluka in Buldhana district of Maharashtra, India is located one of the most neglected ancient Shiva Temples. Believed to be a 12th Century structure, this beautiful temple should have been included in the UNESCO heritage structure.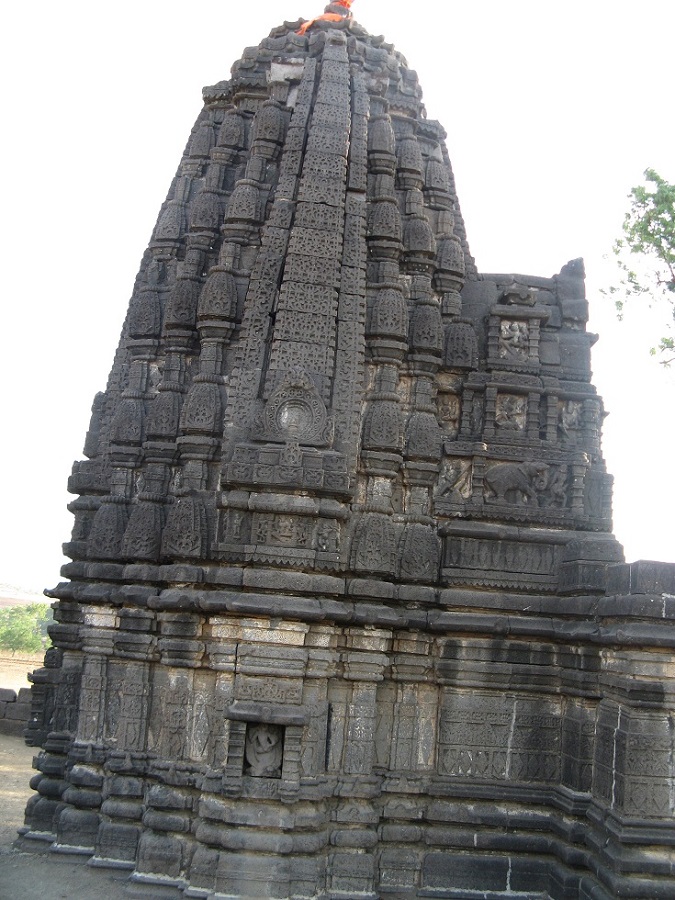 The temple is nearly 17 km away from the main Chikhali city and 25 km away Buldhana. It is very sad that there is absolutely no historical records whatsoever about this magnificent and beautiful Shiv mandir.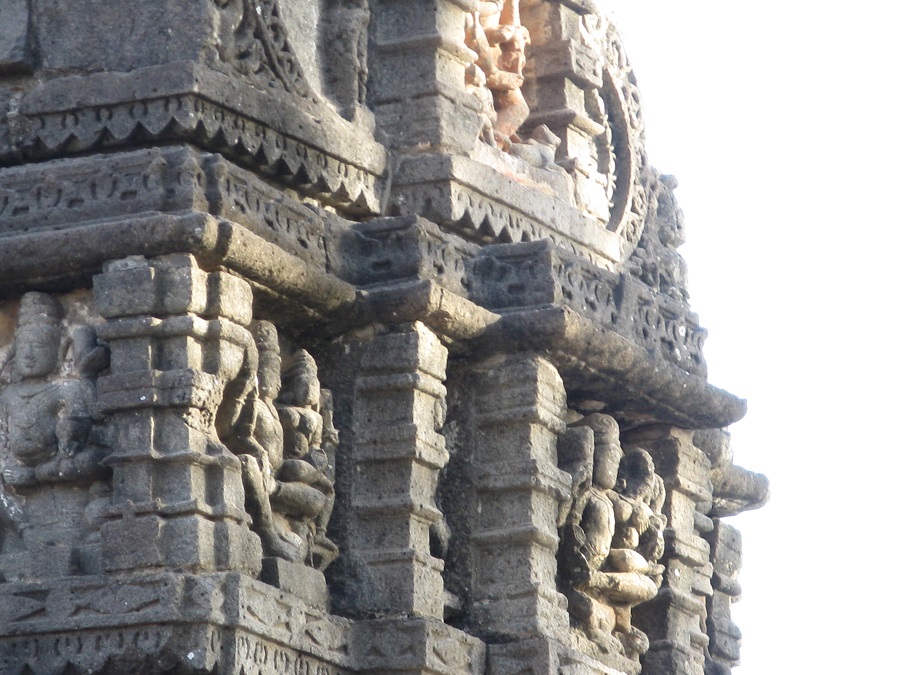 Unlike other major temples of India, Chikhali Shiv Mandir, as it is popularly known is worshipped by only a few hundred plus villagers of Sakegaon. Villagers believe the temple has been there since centuries. Even though the site bears an ASI – Archaeological Survey of India board, there is no data available on the ASI website.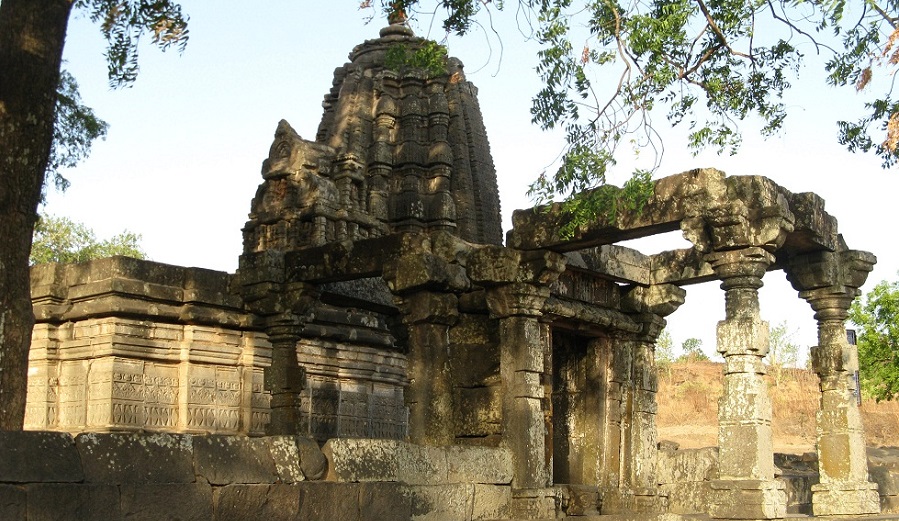 The temple is believed to have been built during the reign of Prime Minister Hemadri Pandit during his tenure from 1259 to 1271. Hemadri Pandit was the Prime Minister during the King Mahadev's regimes and King Ramachandra of Seuna Yādav Dynasty of Devagiri, who ruled the Western and Southern part of India during 1259 to 1274 and 1271 to 1309 periods respectively.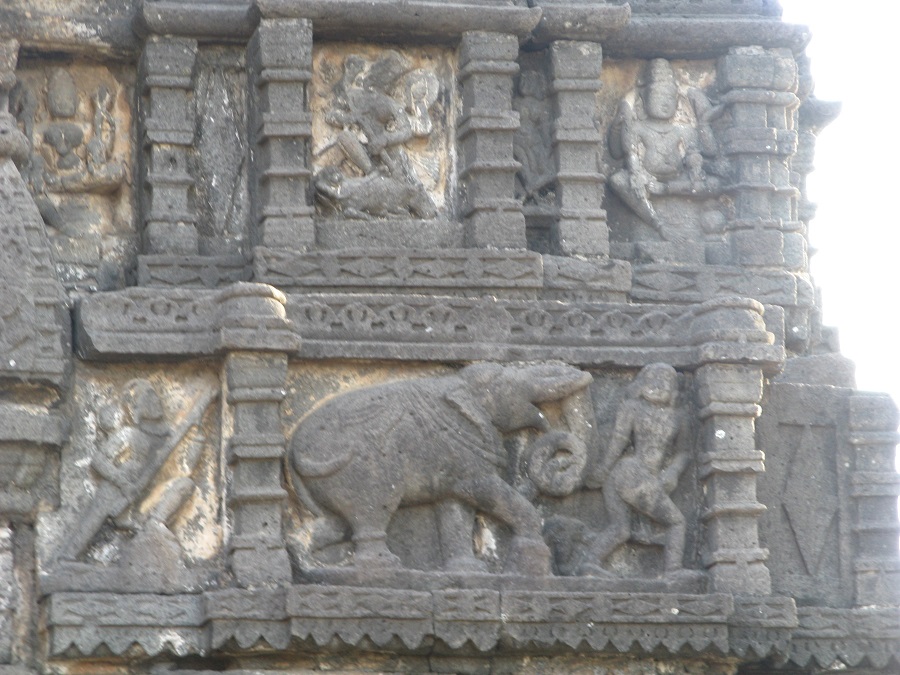 Popularly known as Hemadpant, Hemadri Pandit was a noted polymath, diplomat, an administrator, an architect, a poet, and a theologian and scholar. As an architect he introduced an architecture style, which became popular as 'Hemadpanti Architecture'. He introduced Hemadpanti Sculpture in India like this amazing temple. Hemadpanti architecture does not use lime as the binding materials.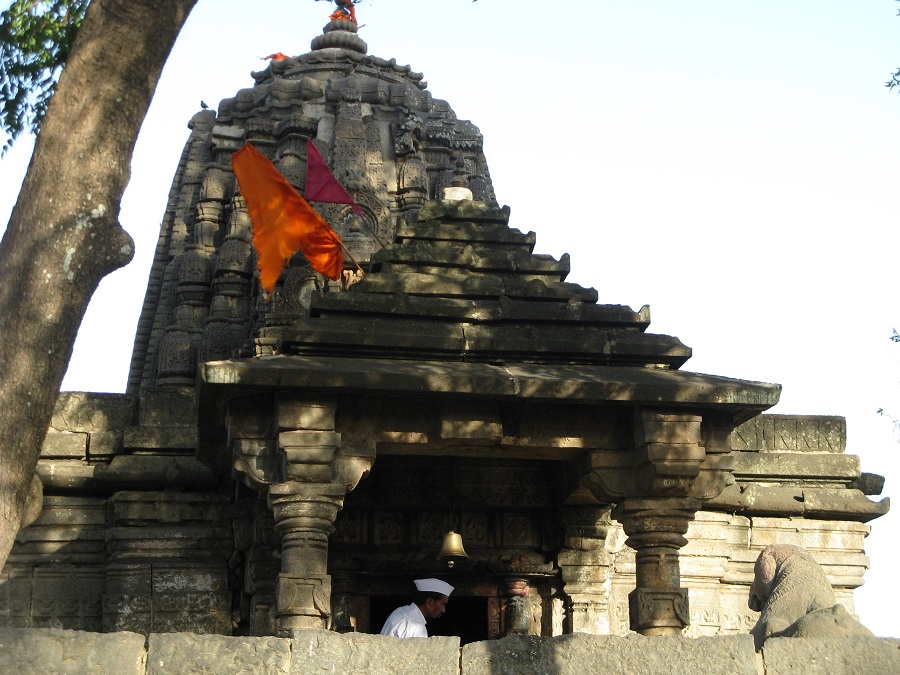 Chikhali Shiv Mandir is also a one rock structure like the renowned ancient most Shiv Mandir of Ambernath, India. One cannot find a single joint in the main temple structure of Chikhali Shiv Mandir. It is the beautiful workmanships of ancient Indian sculptors to create such an architectural masterpiece.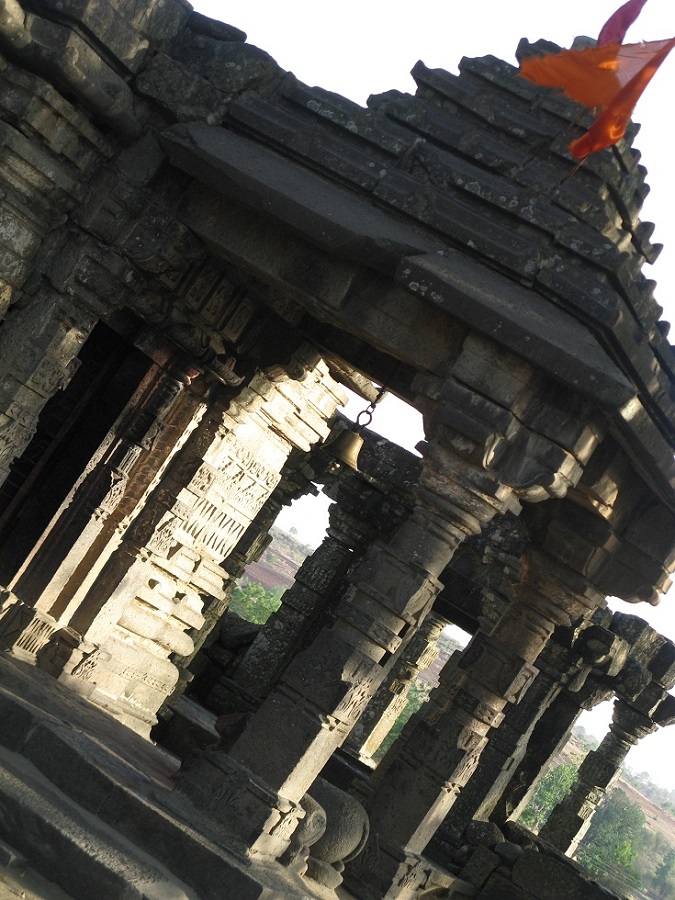 Author Keshav Appa Padhye had written Hemadri Pandit's biography in Sanskrit. He had mentioned Hemadri as a Deshastha Rigvedi of Ashvalayana sutra and Vatsagotri, belonging to the Vatsa Gotra, Panchapravari brāhmaṇa. In the biography, the author Keshav Appa Padhye had taken the reference from Hemadri Pandit's authored book titled "चतुर्वर्गचिंतामणि".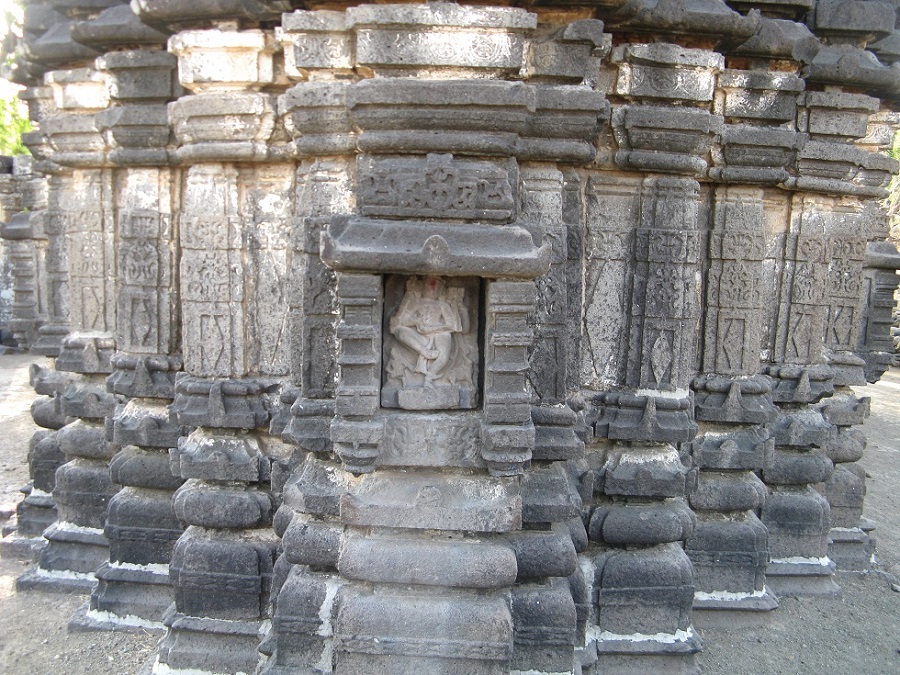 Hemadri Pandit was born to Kamadeo, a Deshastha Rigvedi Brahmin by birth, in a small village in the southern district of Karnataka. The region was under the Yadava Kingdom. However, Hemadri was brought in Maharashtra by his father.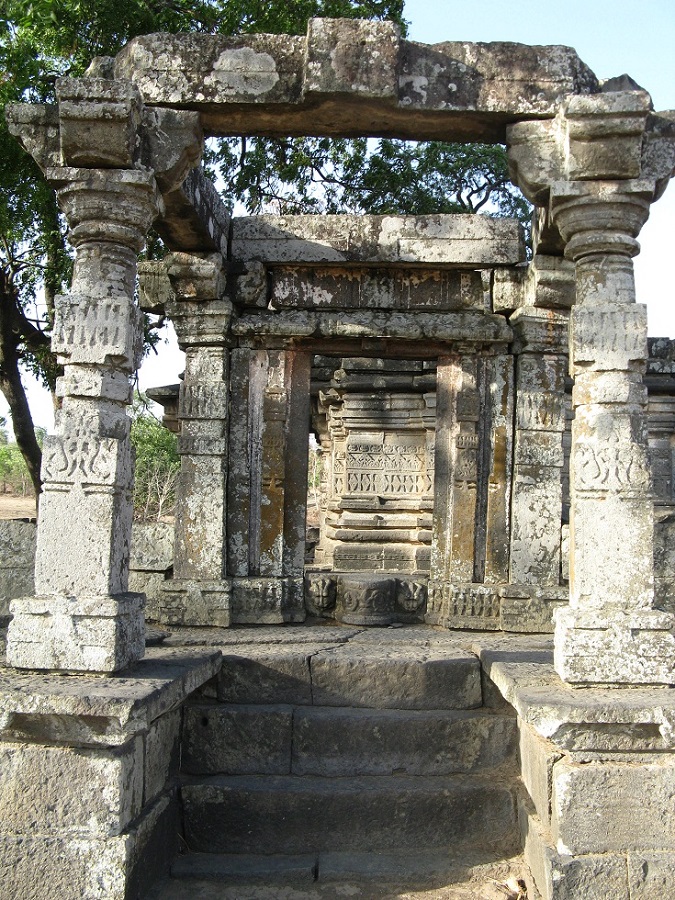 The reference of Hemadpanti architecture style of Chikhali Shiv Mandir is taken from the ancient 1251 A. D Hemadpanti temple of Mahadev in Satgaon, Maharashtra. The architecture style of the pillars of the courtyard gateway and structural built is similar.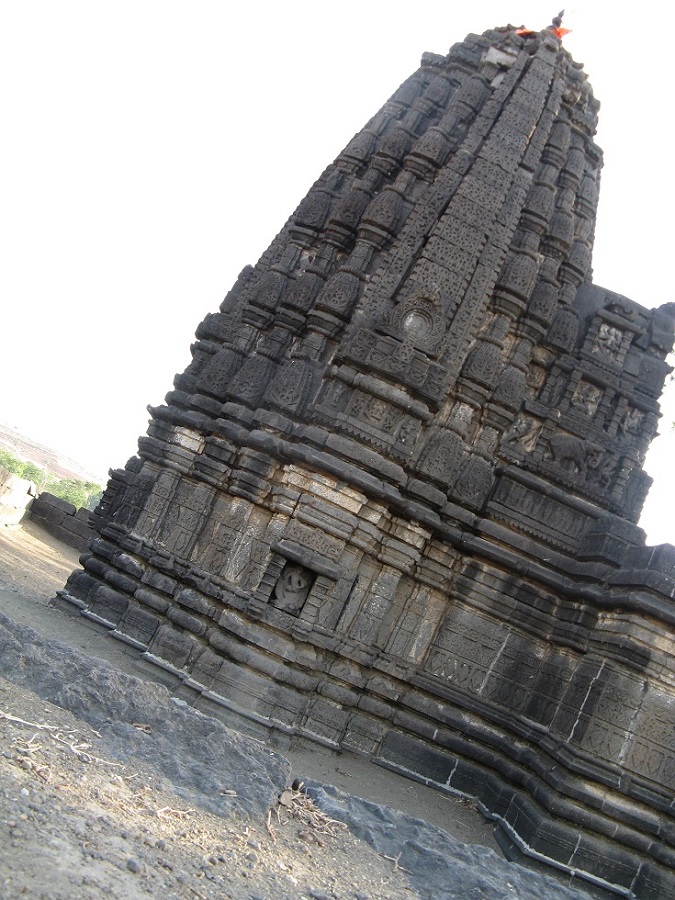 In India, Lord Shiva is worshipped all over the nation as the destroyer of ignorance spread all across the universe.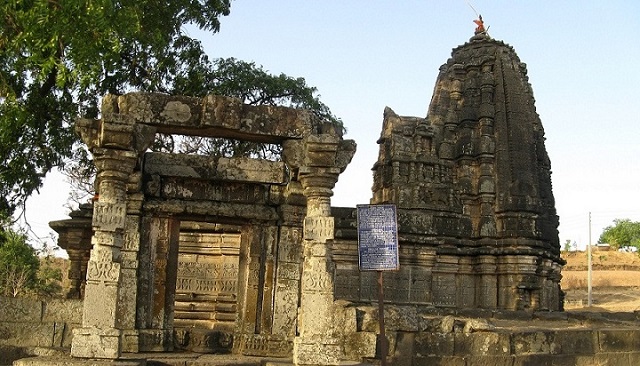 Photographer: Johnny D
.