The world is full of talented individuals. Each one of them is unique in their own sense, sensibilities and creativity. The GEN Z Series has travelled in every continent to explore such individuals, who are making their own mark with their design creations. It is really interesting to see how nations, continents, cultures and upbringing of each individual is as distinctive as their individuality. I have enjoyed my journey to interact with such wonderful talents from all across the world.
From India, the GEN Z Series travels to the African continent to meet a very talented Kenyan architect Esther Nyambura Karanja. Humble, respectful, immaculate and creative to the core, she exudes great confidence. Being the first of the four sisters, Esther is the second in the family to attend university. She has two Bachelor's degrees in Architecture from the Technical University of Kenya. In December 2022, she will be graduating with her second degree in architecture. She enthuses, "I believe architecture explored optimally is a powerful tool for social, economic and environmental improvement. I am greatly motivated by the prospect of significant and tangible change in my time."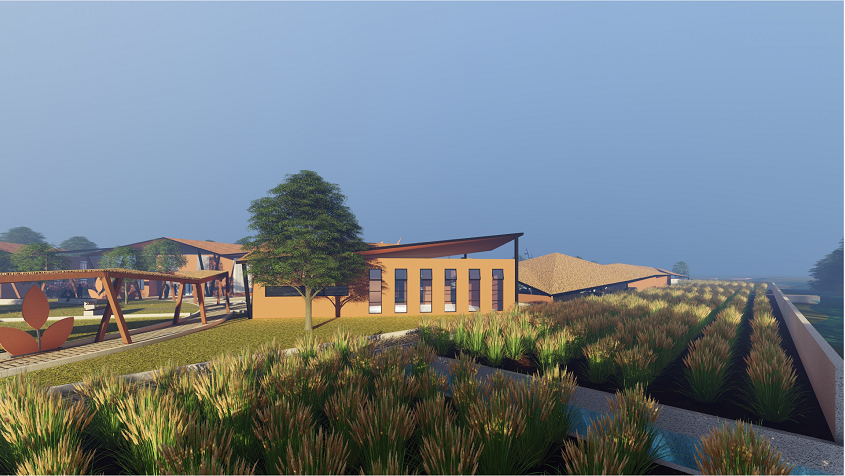 Esther has had an impressive track record of internships with noted architectural firms like M & R Consults, Nairobi; IN5 Architects, Nairobi; KDI – Kounkuey Design Initiative, Nairobi and SOM – Skidmore, Owings & Merrill, Washington DC. She has also attended the 2021 edition of the TU Delft autumn school and the 2022 edition of the TU Delft summer school in the Netherlands. Currently, Esther is working as a Graduate Architect with Urko Sanchez Architects, Nairobi, Kenya.
Johnny D interacts at great length with Esther Nyambura Karanja about her quest and significance of her project 'Mwea Agriculture and Technology Institute'.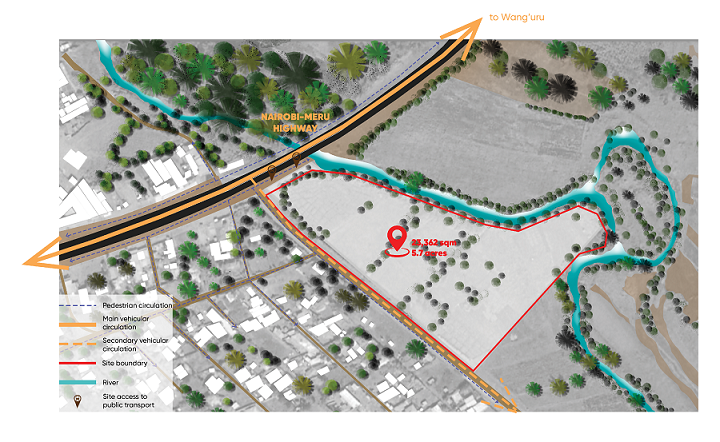 What was your childhood ambition? Did you always wanted to become an architect?
I really had no idea about architecture as a profession, until I was about 17. I grew up a smart kid with no defined aspirations. I was quite lucky to attend one of the best girls' high schools in Kenya. In 2013, the school held a career fair where we got the opportunity to speak to people from different professions. My friend and I happened to walk into a room, where an architect was speaking about her job. I thought it sounded interesting. I had a chat with her and my interest in architecture was born there (smiles). It has been greatly nurtured over my 6 years in architecture school.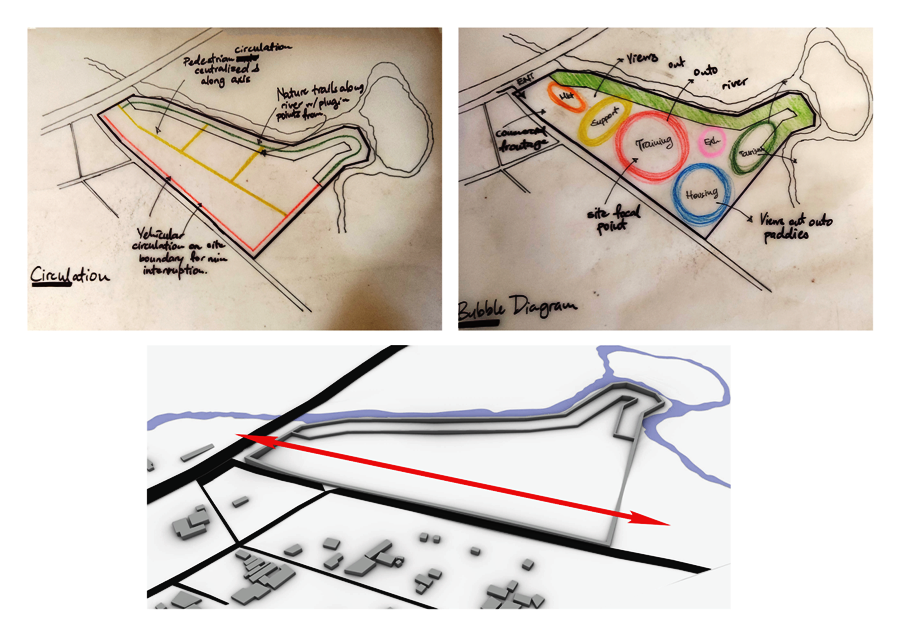 How has architecture influenced your life as a student?
I did not have much of a design background, so architecture for me meant starting at square one. I had always been an intellectually gifted student and had relied on that for a long time. Architecture school pushed me out of that comfort zone (smiles). I had to learn how to be disciplined, manage my time and most importantly, how to fail. I do not think this is spoken about enough, but being a talented child does not teach you how to cope with failing. Having to learn everything from scratch really challenged my ideas about what success means and how to sustainably achieve it. This has been a life-changing lesson for me!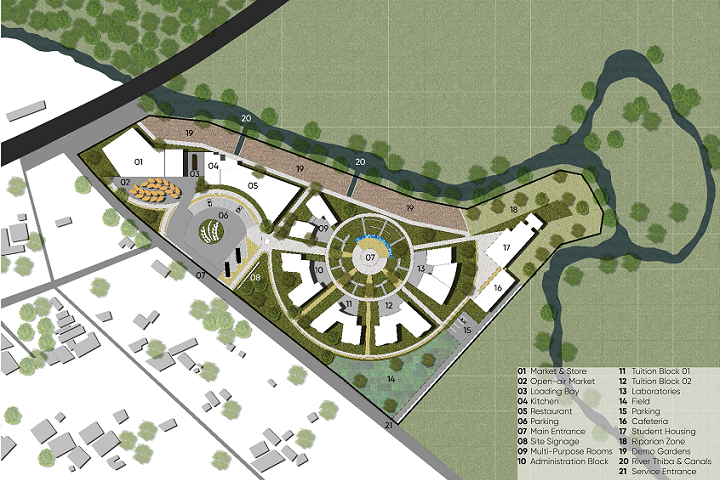 Briefly describe the significance of your project.
My project is titled 'Mwea Agriculture and Technology Institute'. I developed an interest in sustainable construction materials in my 5th year, while working on an affordable housing project. This interest poured into my thesis research. I attempted to understand which sustainable construction materials were available in Kenya and were currently being overlooked. This led me to the applicability of rice husks, straw and husk ash in construction. Kenya produced 180,900 tons of rice in 2020, most of which is produced in the Mwea Irrigation Scheme. Currently there is a "rice-waste disposal problem" in the country. Included in my research was the understanding of not only how to adapt these materials, but also how to do it in a way that embraced the principles of Circular Economy in Construction.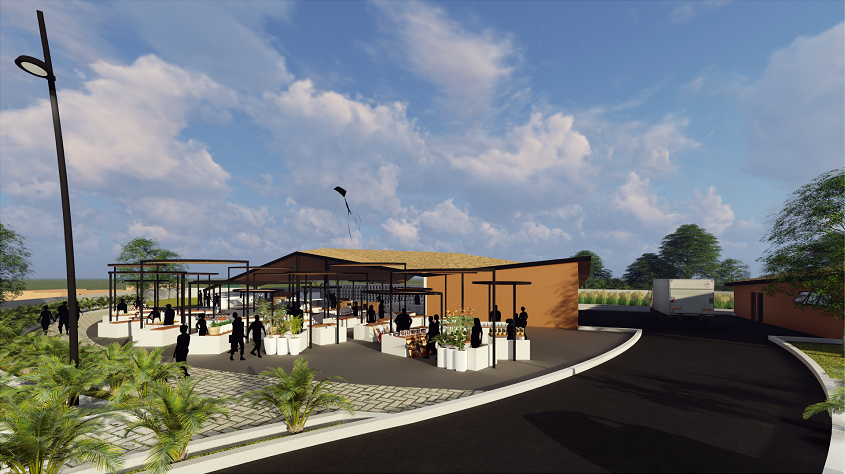 My thesis project focused on using these materials for construction, thereby creating an institution where farmers and young people could receive training in 'how to use them' and potentially create the opportunity for self-building and development of cottage industries that manufacture them. The technologies involved are very basic and easy-to-learn, thus creating the possibility for use without the need for construction industry professionals.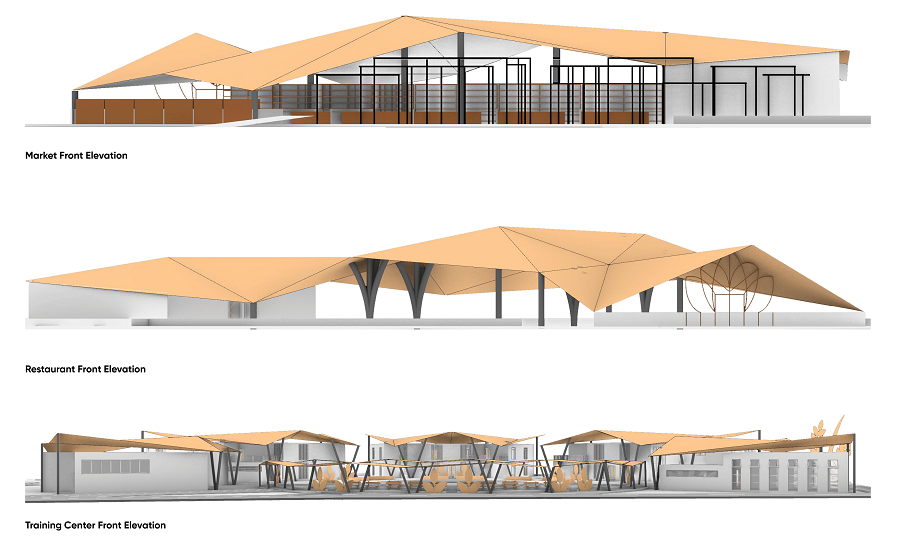 As an Intern, what is the most important lesson(s) you have learned from senior architects, while being a part of a project?
The importance of effective communication not only verbally, but also in architectural drawings is the key while working in a team. The nature of the construction industry is such that by the time construction is done, the project has been passed between lots of different professionals. Effective communication between all these players is incredibly important in ensuring that the product delivered aligns with the original vision. Something as small as a line on a piece of paper carries incredible significance and this importance of detail was my biggest takeaway.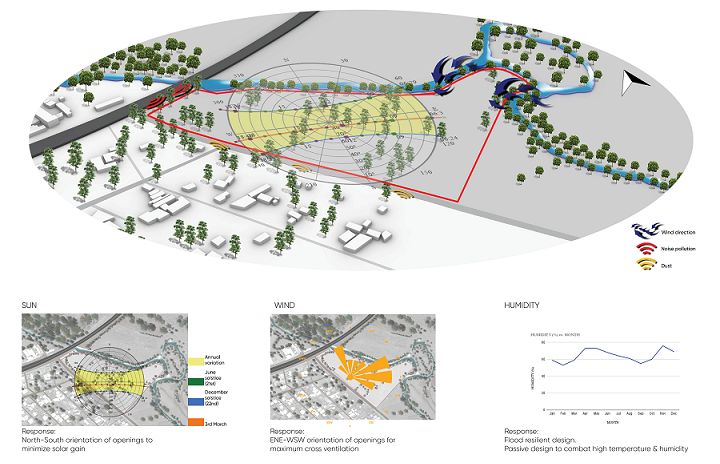 Which National or International architect has inspired / influenced you? Please specify as to why?
I have been and continue to be inspired by so many architects, but my biggest one has to be Mariam Issoufou Kamara. She is a Nigerien architect and Founder and Principal at Atelier Masomi, a firm based in Niamey, Niger. In the mid-2020, I developed a curiosity about successful African architects and started reading about them. I remembered coming across a list of the 20 most successful architects in Africa and they were all male. As a female architecture student in a country, where the profession is still overwhelmingly male-dominated was rather discouraging for me.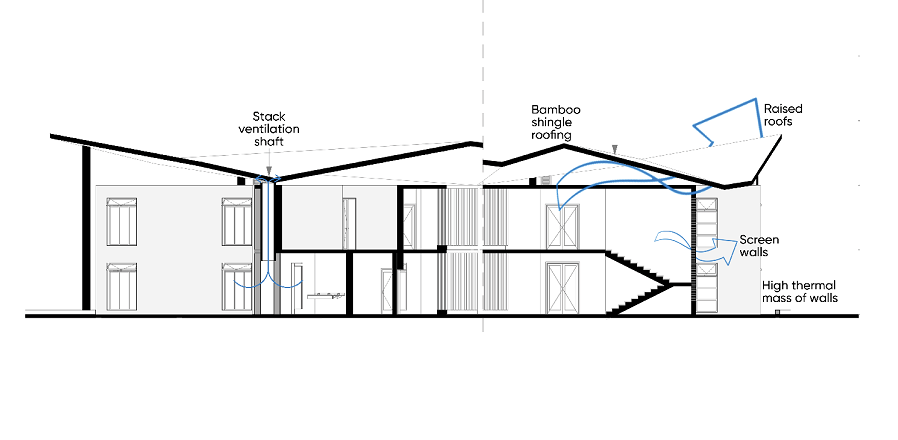 However, upon discovering Mariam and the work she had done in designing buildings that sit at the intersection of vernacular and modern architecture, I found incredible inspiration in the possibilities available for African women in architecture on a global platform. I remember reading an interview she had taken part in, where she said she aimed to create buildings with a "soul". I thought that was incredibly beautiful! She has gone on to lecture in major universities and collaborate with very successful architects and continues to be a huge inspiration to me.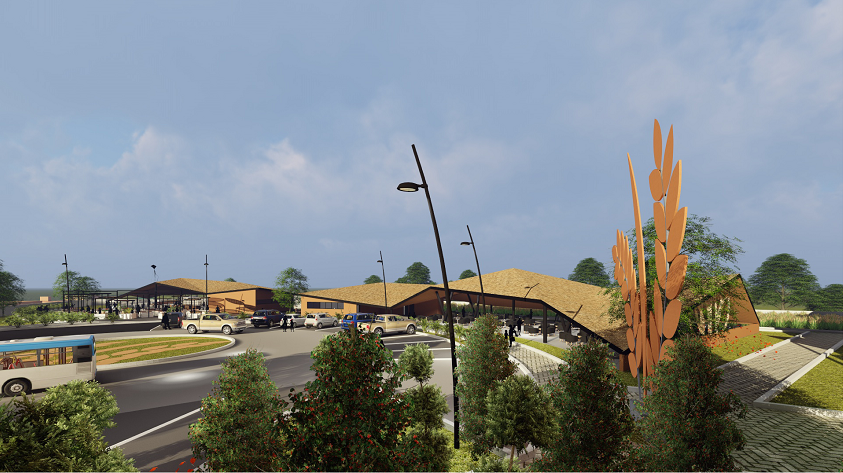 'Climatic Catastrophes' have become a daily occurrence in recent times. How will architects of the present generation tackle the herculean challenges of Climate Crisis through their design creations?
I recently came across a graphic showing how much research and information there currently is in the construction industry about sustainability and climate conscious design, but unfortunately it has borne very little fruit in terms of application and policy formulation. I think the role of architects is now to push for application of these principles.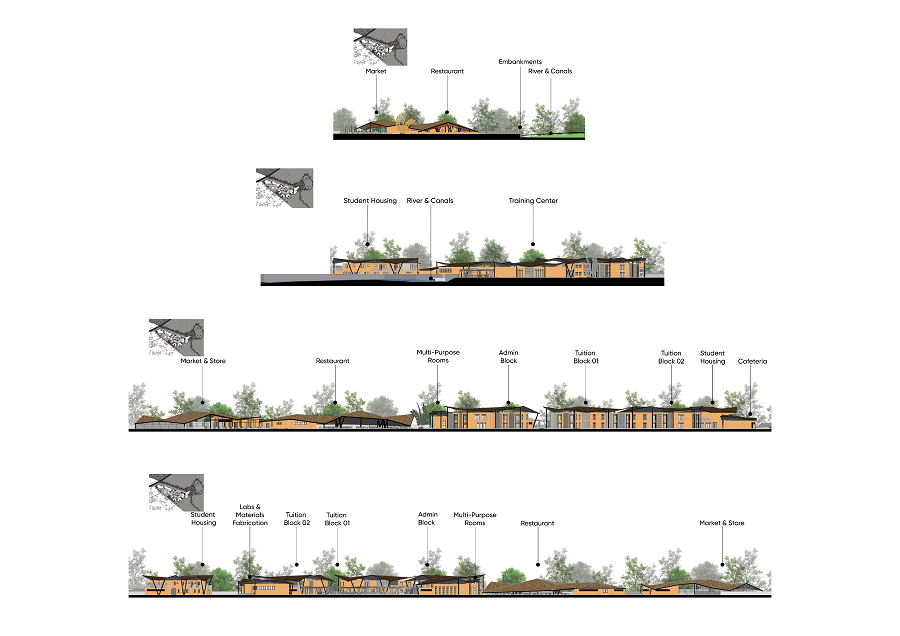 We have the information we need to facilitate a change towards climatically adaptive or mitigative design. Now, our big role is to apply this information effectively and efficiently. Continuously, innovation is also the key and now more than ever we need to persistently iterate existing ideas and tools to achieve maximum benefit.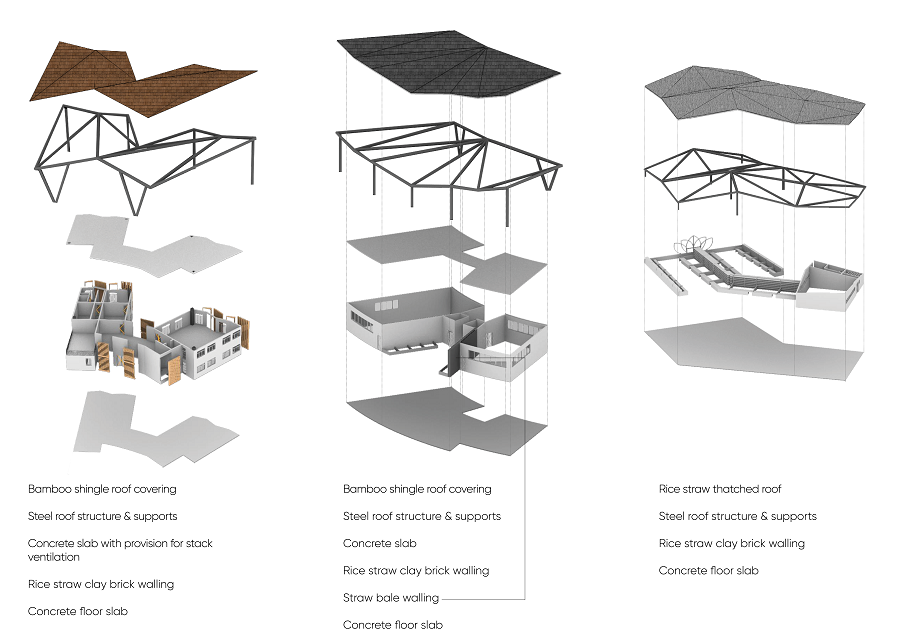 Briefly write about your University and Course.
I attended The Technical University of Kenya, which is one of 4 universities in the country that offers a degree in architecture. My course, a Bachelor's of Architecture lasted 6 years. The first 4 years focused on a general understanding of architectural practice, after which I graduated with my first degree and in the last two years, I have taken on more complex projects and will graduate in December 2022 with my second Bachelor's degree.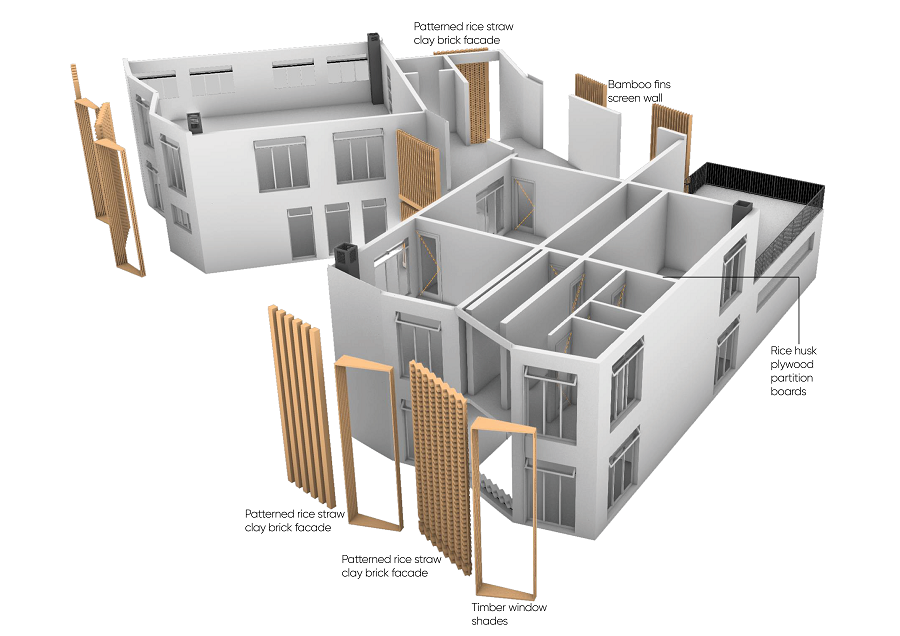 Which significant aspects of the global platform www.zerobeyond.com did you liked the most, and why?
I love the GEN Z section a lot, because I feel that this is the first platform I have come across that gives young architects the opportunity to speak about their experience in architecture, a privilege traditionally reserved for more established architects.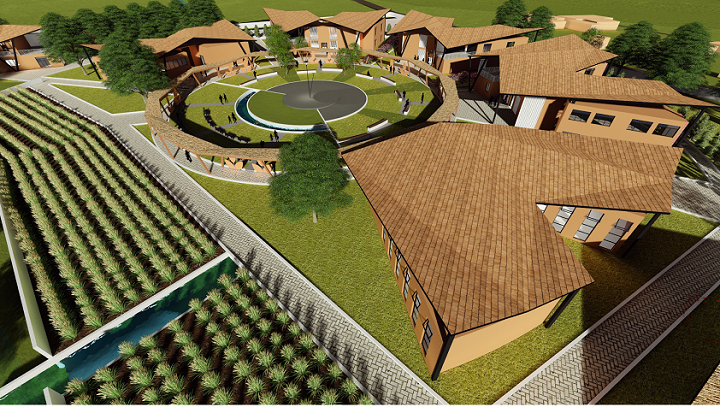 How would you differentiate African architecture from the Western, European or Asian architecture?
Firstly, I do not believe there is such a thing as 'African architecture' in practice. It is all incredibly varied and there is no homogeneity, as far as, I can tell. It is influenced a lot by cultural practices, religious beliefs and climatic considerations of various regions and people. Interestingly, there is a staggering variety of cultures in Africa and also there is a similar variety of architectural manifestations.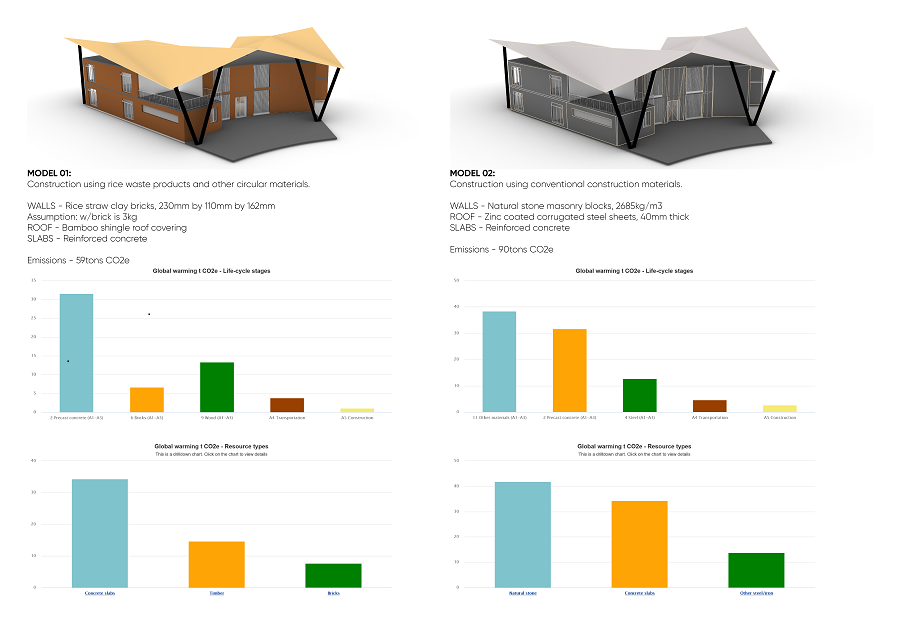 There is quite a difference between traditional vernacular architecture, which is often earth-based technology. More modern architecture has tended to lean into Western practices quite a bit. The main difference to me is the variety and cultural influences present in architecture in Africa (smiles).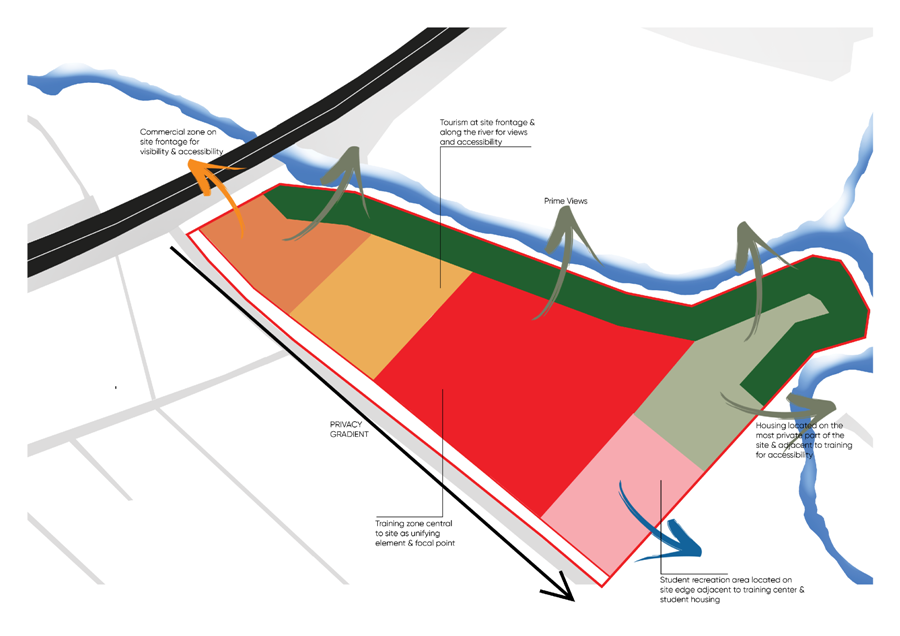 Honors and awards related to architecture, if any
2019 TU Delft Sub-Saharan Africa Scholarship, to attend the Summer School Planning and Design for the Just City in Delft, Netherlands.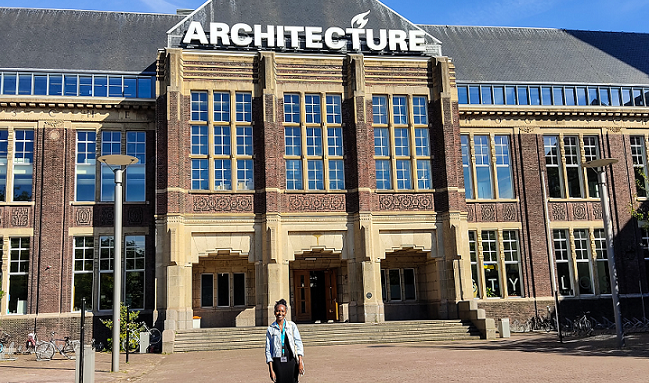 Image Courtesy: Esther Nyambura Karanja