"The world is more interested to destruct than saving Planet Earth!" – Johnny D, Editor-in-Chief, www.zerobeyond.com dated 14th October 2022
The 10-Part series 'World Architects on Climate Crisis' comes to its concluding part. From the 29th of April to the 14th of October 2022 'zerobeyond – the new frontier!' has been presenting the views of international architects – renowned and young student-architects on 'Climate Crisis'. As the Editor-in-Chief, I have also been giving logical solutions by pointing out the significant flaws, which has pushed cities of the world to its brink of collapse.
In the concluding part, we will take a look at some of the major flaws that has brought us to the point of no return. Our world is heading towards a catastrophic end and very soon Planet Earth will be engulfed totally leaving none of us to survive. One cannot tackle 'Climate Crisis' with fancy 'Headlines' or 'Quotes'. It needs drastic immediate actions and implementation on war footing just like the Ukrainians are doing against the Russians to save their country and citizen.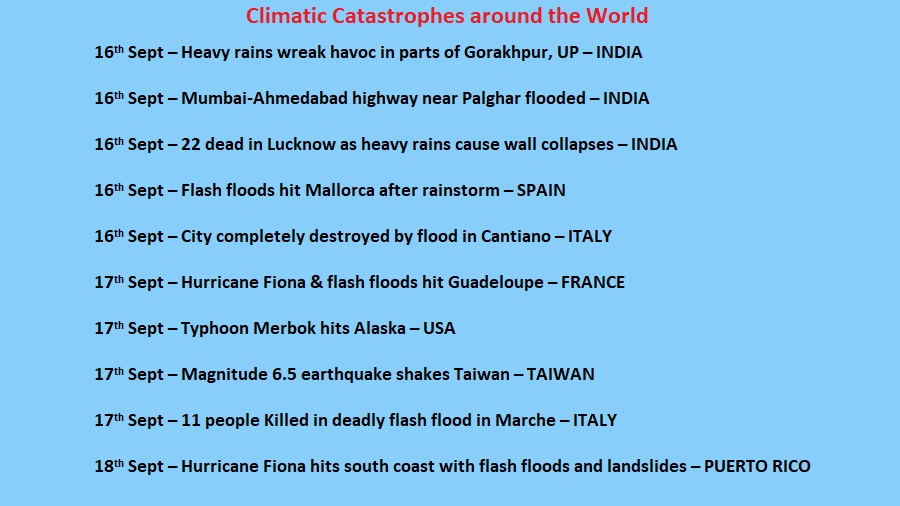 "Greed is more significant and prevalent than the sincere efforts by the world to put a check on "Climate Crisis" to save "Our Planet Earth"!" – The stark reality of the world. The result of which is for everyone to watch or experience in first person(s) as floods, flash floods, hurricanes, landslides, earthquakes, sandstorms, hailstorms, snowstorms, wildfires, tornadoes, cyclones, drought and famine, soaring high temperatures, and volcanic eruptions are destructing villages, cities and nations at an alarming pace and rate.
The year 2022 has seen massive destruction worldwide due to catastrophic floods – 2/3rd of Pakistan got submerged, Australia has faced multiple major flooding and as you are reading this, large parts of Victoria State, southern New South Wales and the northern regions of Tasmania are underwater. Florida was wiped out once again in catastrophic proportion. Destruction followed in Seoul, as floods drowned the most prominent city of South Korea. Devastating floods in China lasted for months together and many parts of India are still tackling with floods and flash floods in the month of October, something that was unheard before.
Developed nations like European nations, the United States of America, Japan, China and others have become more prone to climatic catastrophes than the third world. Saudi Arabia, where rain was an unheard phenomenon is being flooded so much that deserts are turning into rivers and snow are covering desert regions. Billions of dollars worth of properties were drowned or lost in these climatic catastrophes all over the world, and of course not forgetting millions of precious lives lost.
German architect Bennet Marburger, the Co-founder of Studio 2408 had stated in his interview, "Speaking in general, architecture and urbanism are the problems rather than the solution. The construction sector consumes, way too much, resources and neither the cities nor the buildings are designed to effectively respond to nature." OMA's Partner and Asia Head Chris van Duijn rightly points out, "The entire industry needs to set new priorities together with governments, local authorities, developers and planners. We should be more critical, whether we really need to build more buildings everywhere, need to urbanize more and whether we should expand cities or revitalize their existing parts. We should think on the largest possible scale before asking architects to drop trees on the roof."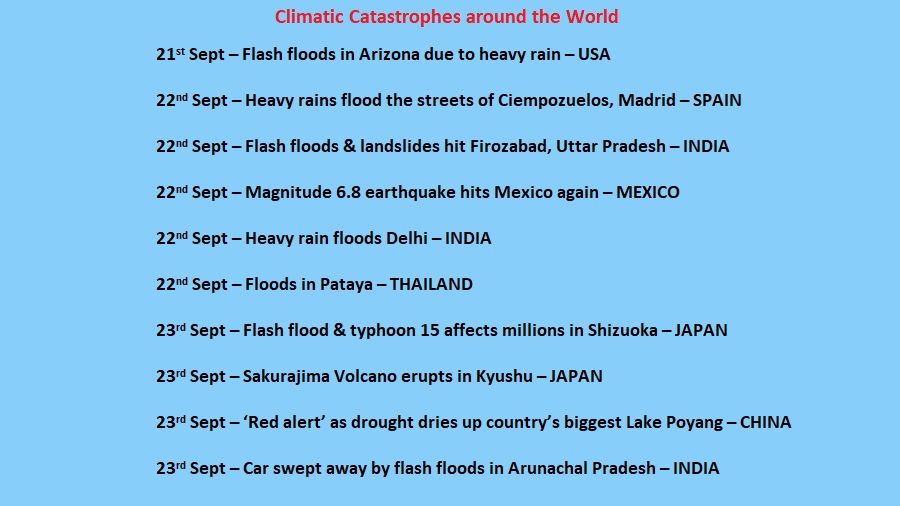 Frequent floods have certainly made your ground floor houses, offices and shops safe no more. Architecture and Urban Planning need to adapt a new solution as suggested by 'zerobeyond' to start redesigning the present cities into 'Cities of the Future', because the flooding season has stretched to 7 to 8 months in a year. Australia faced the first flood during February-March and is facing devastating floods once again in October. There is still two and a half months left before the year ends. Every city in the world needs to build mandatory rain tunnel like Hong Kong without wasting any more time.
My quote – "Climate Change is directly proportional to the 'Human Greed' and the 'Mismanagement' of every nation in the world." If not now, then when will the world act?
I really have no hope whatsoever to see the world really overcoming the herculean challenge of 'Climate Crisis'. The present condition of the world is devotedly engrossed in having a World War III, instead of saving our only planet Earth. We have all the billions to produce arms, ammunitions and deadly bombs for destruction, but when it comes to saving Earth, no one is really interested to show the billions of dollars. Pathetic and ironic indeed!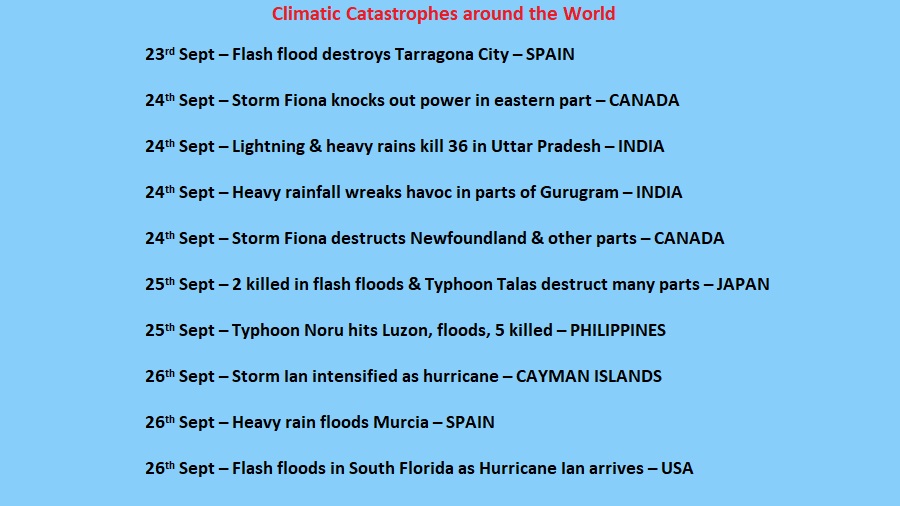 Interestingly, the 'World Architects on Climate Crisis' series has been instrumental in making the Seoul city officials making the right decision to adopt 'zerobeyond's logical solution to ban all basement flats called 'banjiha' after the massive floods. At least, one nation woke up from its sleep to make the much needed change.
From the bottom of my heart, I wish to thank every vloggers, who are doing a great job to generate awareness of the disastrous effects of 'Climate Crisis' by posting videos daily on YouTube. I also wish to thank all architects and student-architects for their valuable insights and perspectives on the issue. Never forgetting our esteemed global readers, who have shown great interest in this serious issue, I wish to thank one and all from the bottom of my heart. Last but not the least, I wish to thank my photographer friends from all over the world, who have been very kind to share their photographs for the series.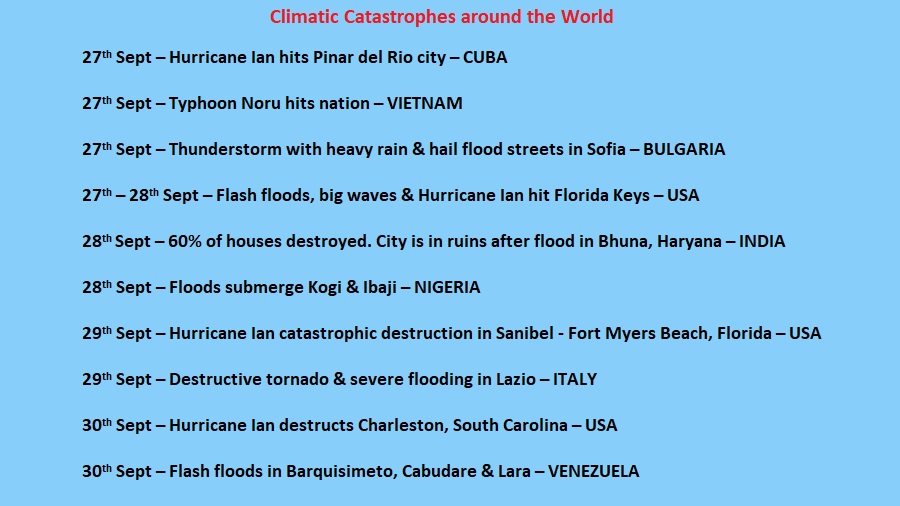 'zerobeyond – the new frontier!' is committed to serve the society at large. Every 'end' is a new 'beginning'. We will bring another series on this issue very soon. So keep reading!
Feature Photo: Johnny D