The GEN Z Series has become very popular among students and student-architects pursuing Masters in their respective fields. The GEN Z is a category for the younger generation of architects and not just for the "GEN Z" only. Many millennial architects have missed the opportunity to be on our global platform, because they presumed the GEN Z Series is meant only for the "GEN Z". We are committed to encourage and give confidence to young upcoming architects, engineers and interior designers, whose road ahead is very challenging and satisfying.
The GEN Z Series travels from the African nation Kenya to the Asian nation of India to meet an upcoming interior designer from Bangalore. Tejaswini Rao hails from the southern Royal city of Mysore in Karnataka. She recently graduated with a Diploma in Interior Design from Aniframes School of Animation and Design, Mysore. Currently, she is working as a Junior Interior Designer at Subplime Arc India Pvt. Ltd in Bangalore. Tejaswini Rao gives full credit to her mother and enthuses, "My strength comes from my mother, who is behind my success as an interior designer and an individual."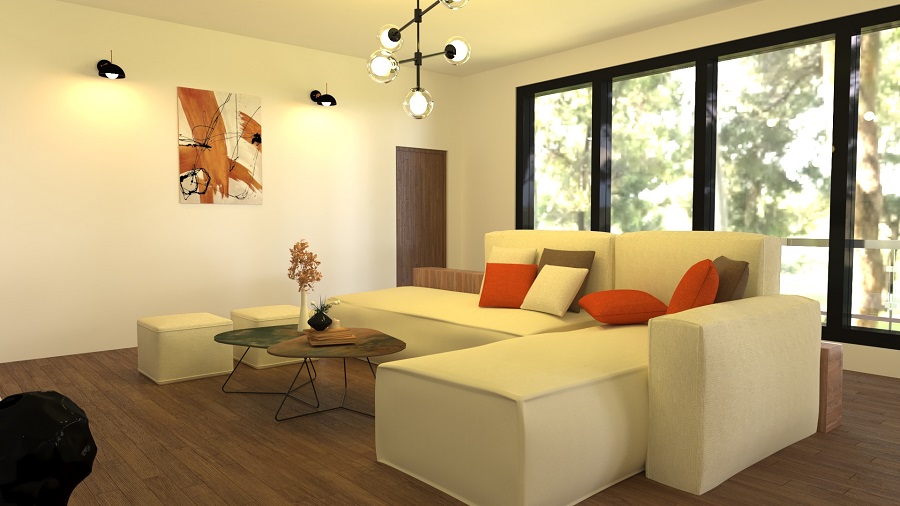 Johnny D interacts with Tejaswini Rao to explore her journey and quest in the field of interior design.
What was your childhood ambition? Did you always wanted to become an interior designer?
Looking back, I never really thought I would end up in the designing field. I was one of those Indian kids, who only knew to be an engineer or a doctor. Growing up in a boarding school in Mysore, I was a studious kid and my interests leaned towards the creativity of designing. Landing into a design school was a pure luck for me, where I could explore all kinds of visual arts. I must confess that interior design found me rather than me finding it. I am enjoying every bit of creating my own designs for clients as per their brief and aspirations.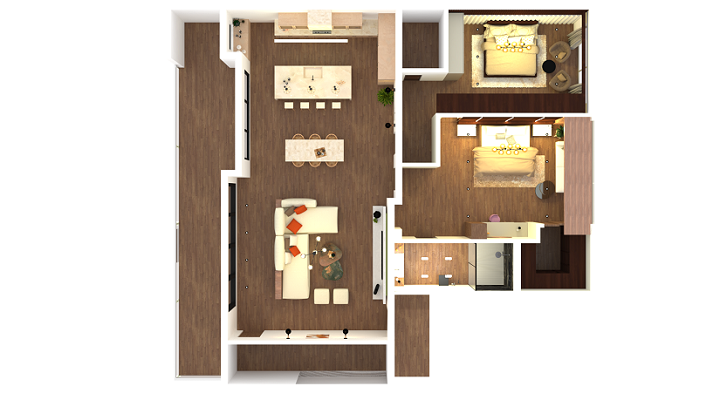 As an Intern, what is the most important lesson(s) you have learned from senior architects / interior designers, while designing and be a part of executing a project?
As an interior design student, I always wanted to join a startup to look through everything that goes into a design. As an intern in a small design firm, I get to learn every detail – from scratch of a design till its execution. There are times, even after a thorough check-up, my designs would have minute errors. I am happy to have my senior designers mentoring me through it. The most important lesson I learned from them is 'patience'. Patience is the key in this profession as a firm handles multiple projects at any given time.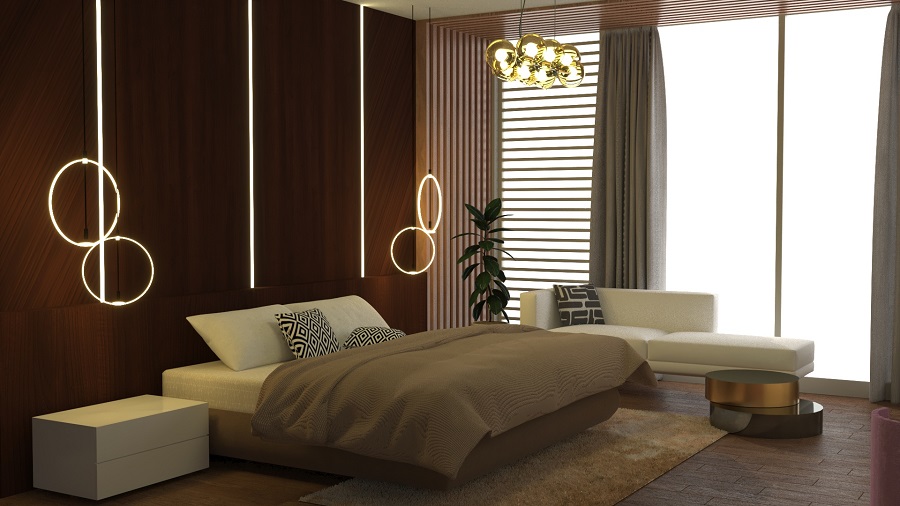 Briefly describe your project.
The 'Scandinavian Treat' is about creating a comfortable and functional space for people, who wants to have a relaxed ambiance at the end of the day at 'home'. Residential interior is my passion! The Scandinavian style adopted in the project is a blend of modern and chic with a touch of Indian inspiration. The project is designed for 4 family members with a modern island kitchen, two bedrooms, dining space and a cozy living area. The colour palette chosen includes earthy tones of brown, beige, white, green and black. The house is designed keeping in mind the functionality and aesthetics go hand in hand. Use of unique wish-bone chair, customized round table and sofa add a chic look to the space. The space promotes the efficiency of minimalistic design.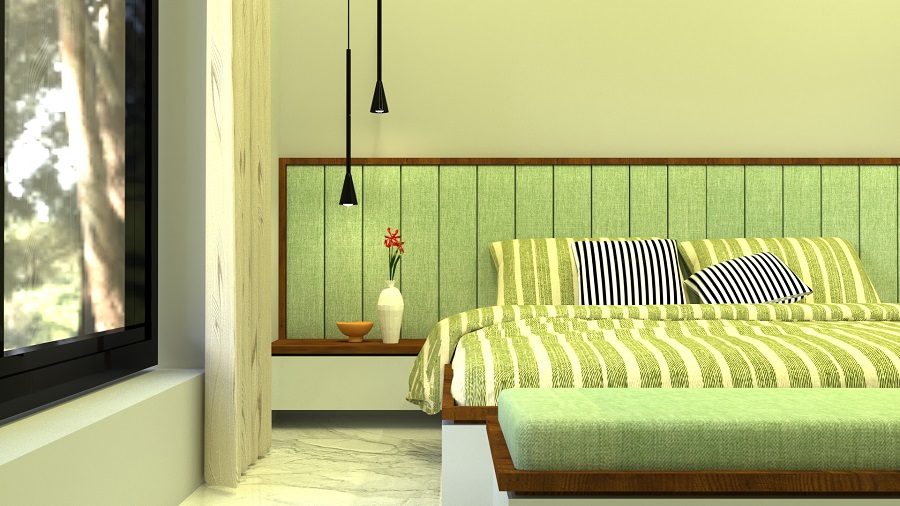 How has interior designing influenced your life as a student?
As a student, I have always wanted to create spaces, which are unique and make one feel at home. I was always into residential interior design, because the feeling of having a home with your loved ones is just irreplaceable. Design always made me think creatively. My thinking process has refined ever since. I always thought how unbelievable it is to turn a space into a wonderful niche.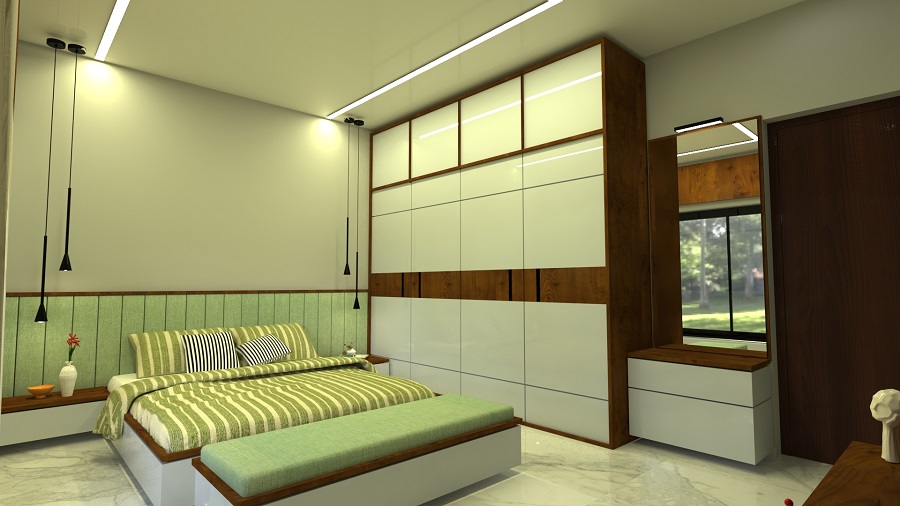 Which National or International interior designer has inspired or influenced you? Please specify as to why?
Sarah Sham is most inspiring person for me, when it comes to design. Principal Designer at Essajees Atelier, she has always made me feel that it is always possible when you believe in your work and have faith. Her humbleness, in spite of being such an outstanding designer, will always remind me to be grounded and grateful (smiles).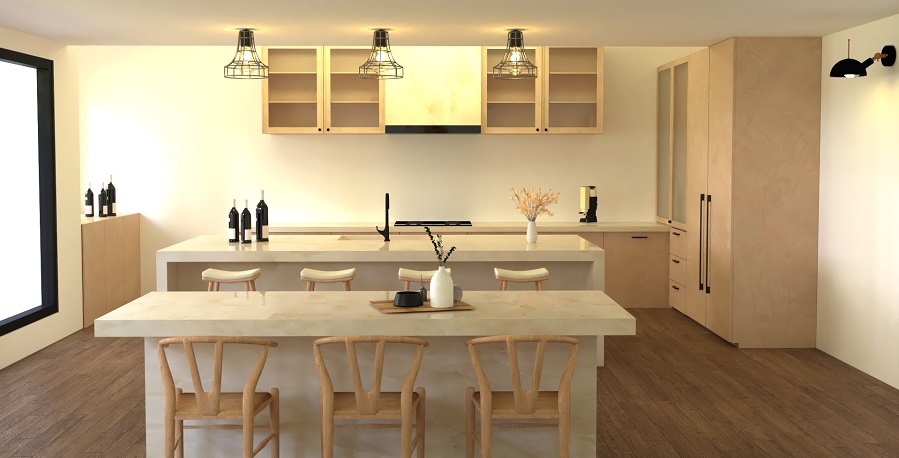 'Climatic Catastrophes' have become a daily occurrence in recent times. How will interior designers and architects of the present generation minimize the effects of Climate Crisis?
Climatic catastrophes are alarming to create nature-friendly spaces. It is high time that all the designers and architects should choose Mother Earth over everything else. Reusing old furniture, incorporating eco-friendly products, less usage of glass and the list goes on, where designers and architects can make use of to minimize the adverse effects on nature.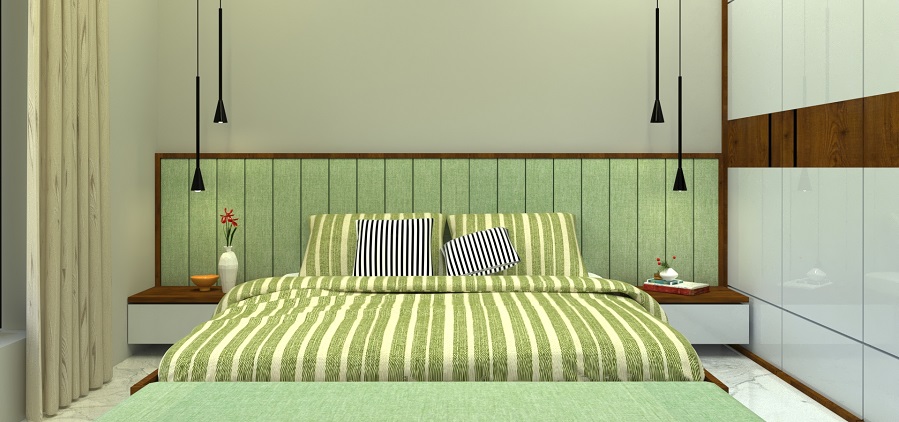 Which significant aspects of the global platform www.zerobeyond.com did you liked the most, and why?
As a global platform, 'zerobeyond – the new frontier!' is providing great opportunities for everyone – ranging from recent graduates to renowned architects, who are role models in the field. The awareness about 'climatic catastrophes' is the need of the hour. The opinions and exchange of ideas from different generation of architects and designers create a great platform for learning.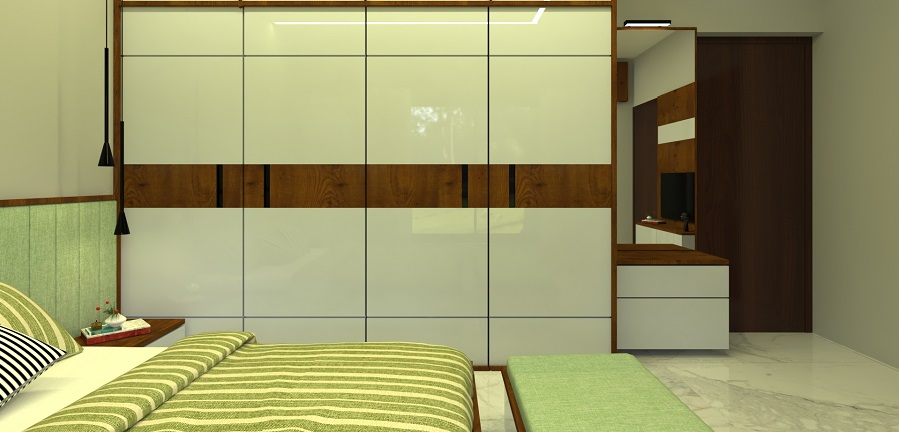 Image Courtesy: Tejaswini Rao