War affects each one of us in its own ways, perspective, capacities, and emotionally makes us all to think again and again – are we really a civilized world of the 21st Century? The trauma, the loss of lives, the destruction all around and the wastage of trillions of dollars (which could have bettered 'the' lives of millions) of War makes no one a winner in the end.
I too have been affected with the recent War in Ukraine like billions around the world. Emotionally, I breakdown watching innocent tiny-tots dying at the hands of mighty bombs created by the evil innovator(s) and used by evil rulers – just to satisfy one's 'Ego', so the powerless are repressed. A sense of helplessness seeps into my heart to see small children walking with their tiny feet with their mothers for miles and miles towards safety. They are even clueless as to why their homes have been attacked. Pathetic indeed!
I have been affected with writer's block, even though I am totally safe in my home. Such is the magnitude of a War! I cannot even imagine how and what the Ukrainians – young and old; men and women; children and teenagers – must be experiencing and feeling being bombarded and shot for no fault of theirs. No words in the history of educated world can ever soothe those who are losing lives, homes and everything they had possessed with their hard work and zeal to live a better life in peace.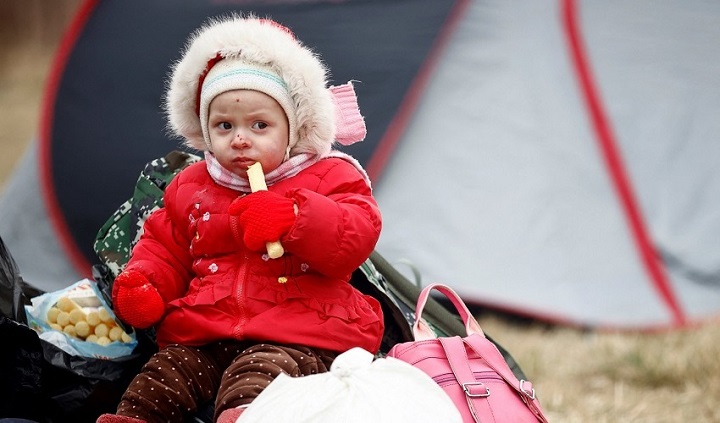 The Ukrainians have shown great courage to face the mighty Russians' onslaught with bravado. The price of 'Freedom' is indeed priceless for each one of them. They have shown how brave they are, in spite of knowing they are in no match against the aggressor. They may be outnumbered in terms of numbers and resources, but their courage is truly exemplary. While the world is watching them being destroyed and killed on the grounds – children, women, teenagers and men have come together to unite to safeguard their nation by all means.
President Zelenskyy has shown exemplary courage for the whole world to acknowledge that he is the sole 'Bravest' leader in the world to resist the aggression of the mighty Russians with limited resources and handful of brave citizen. The Ukrainians have also shown great degree of humanity to serve captured Russian soldiers with tea, food and phone call to their parents. This act of kindness by Ukrainians, in spite of being bombarded by the invaders, has really touched me a great deal. I have been praying daily for the War to stop, so that no innocent lives are lost any more.
Architectural firms like Bjarke Ingels Group, David Chipperfield Architects, Foster + Partners, Diller Scofidio + Renfro, Herzog & de Meuron, Kettle Collective, MVRDV, OMA, Snøhetta, UNStudio, Zaha Hadid Architects, UIA – International Union of Architects have all denounced Russian invasion and are standing in solidarity with Ukraine. 6,700 Russian Architects had issued a 'Public Letter' denouncing the invasion of Ukraine. However, the letter was deleted recently due to recent Russian Censorship Law.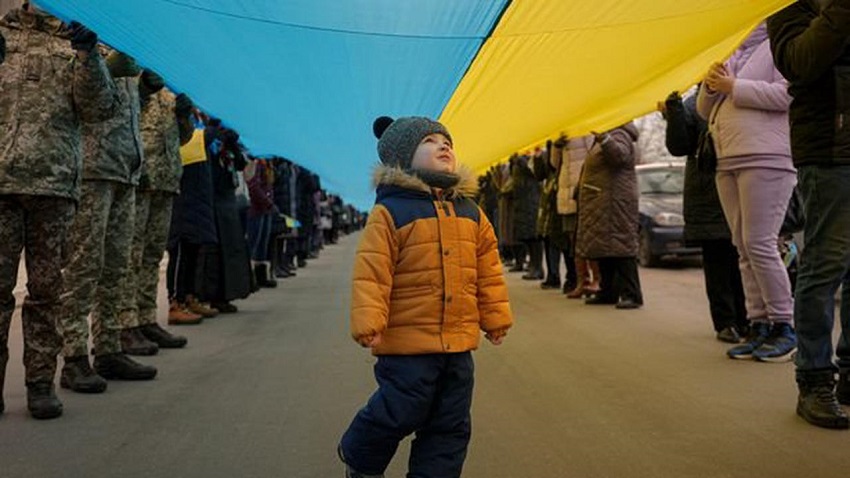 Pray my citizen of the world for the War to stop at the earliest, because if it escalates beyond Ukraine, the fact of 'Doom's Day' being near cannot be ruled out. Babies are being born while bombs are being dropped in their cities; children are losing their fathers, brothers, uncles, grandfathers, mothers, sisters, aunties and grandmothers… War is gruesome! No one will ever win, because lives will be lost on both sides and with destruction all around, everyone will suffer the angst of War lifelong.
War is the "Worst Action (of) Repression"! War is certainly not the solution to win hearts of the world! Zerobeyond – the new frontier will always proscribe War!
Stay blessed always Ukrainians!
Feature Image: Catherine Ritlaw