The GEN Z Series has increased my appetite for gaining more knowledge about creative individuals from all around the world and their amazing design creations. From India, we travel to Epsom to meet an amazing talented student-architect Emilija Augustaityte. In the year 2021, she graduated with bachelor's degree in Architecture from Nottingham Trent University, UK. Currently, Emilija is working as Part I Architectural Assistant with Atkins, Epsom branch in the UK. Emilija Augustaityte hails from the second largest city of Kaunas in Lithuania.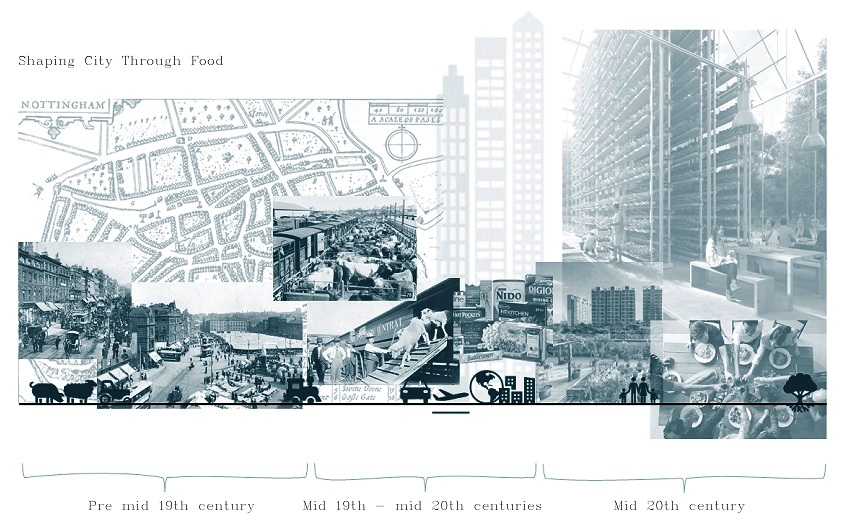 Emilija Augustaityte has travelled extensively from her childhood with her avid traveler mother. She enthuses, "Growing up between the city and the countryside, I had the opportunity to enjoy both the comfort and convenience that city life can offer, and the serenity and peace that one can find in a rural environment. From early childhood, I grew up to appreciate our connection to nature, walking through the forests and planting my very first tree at the age of one with my grandfathers. We used to harvest our own crops during summers to being a part of my mother's travelling plans to see as much of the world as we possibly could (smiles). These became some of the most precious experiences that, I feel, significantly shaped the way I look at and interact with the world."
Having finished her High School, Emilija moved to the United Kingdom to pursue architecture at Nottingham Trent University, UK. Emilija comes across as a very devoted soul towards her profession. She loves and respect nature with all her heart. Johnny D interacts with Emilija Augustaityte to explore her interesting journey and her thesis 'Urban Farming Community Centre'.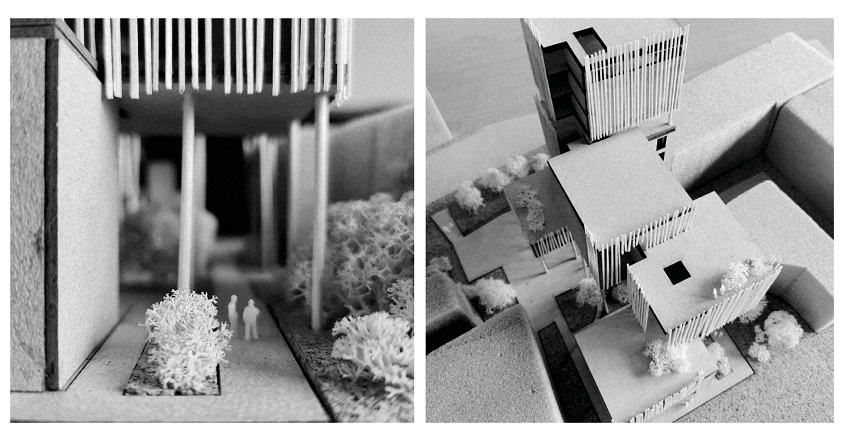 What was your childhood ambition? Did you always want to become an architect?
When I was in Primary School, I had the opportunity to visit the Pyramids in Egypt with my family. Since then, I have become fascinated by ancient civilizations and for some time, I aspired to become an archaeologist (smiles). I believe, my passion for architecture was unconsciously nurtured from my early childhood by carefully planning and building houses for my dolls, making Lego constructions and building sand bridges. However, it was not until a few years before finishing school that I started to think about architecture as a profession. I understood that I aspired to choose a career path, where I could continue to progress my knowledge of both exact sciences and visual arts. Therefore, architecture seemed like a perfect choice (smiles).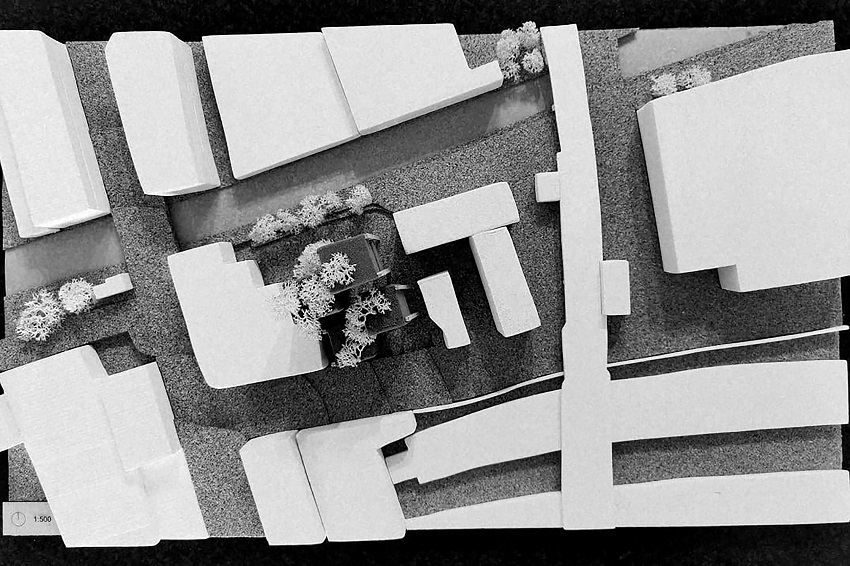 How has architecture influenced your life as a student?
Architecture is an integral part of our everyday life, reaching and influencing almost every aspect of our society and culture. It is also a vast profession that constantly has to assimilate achievements from other fields; therefore, as an architecture student, you quickly realise how much there is to learn and sometimes this can be a little overwhelming too. From day one at the University, architecture started to change how I think, experience and look at the world around me. It helped me enhance my perception and understanding of our living environment and its interconnections with our well-being.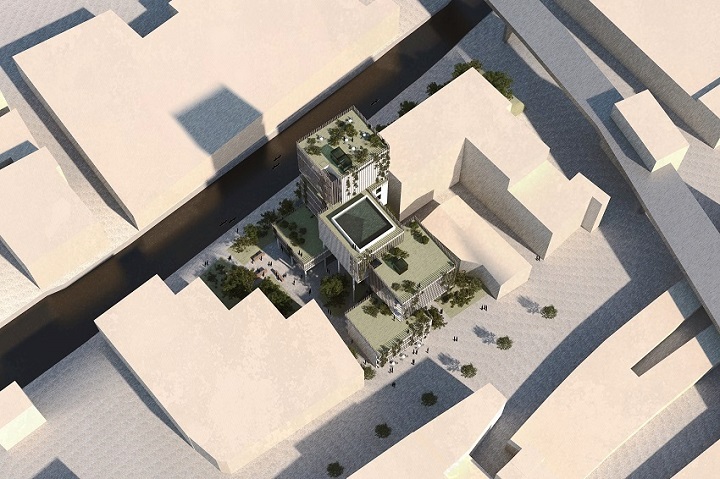 There is a saying 'architecture is not a profession, but a lifestyle'. The years spent at the University opened my eyes to the truth of this statement. In today's world, where one can hardly escape the built environment, ideas, concepts and solutions present themselves at every corner, and it is sometimes hard to avoid this thinking mind. To restore my inner balance while studying architecture, little getaways to nature were a way to recharge self.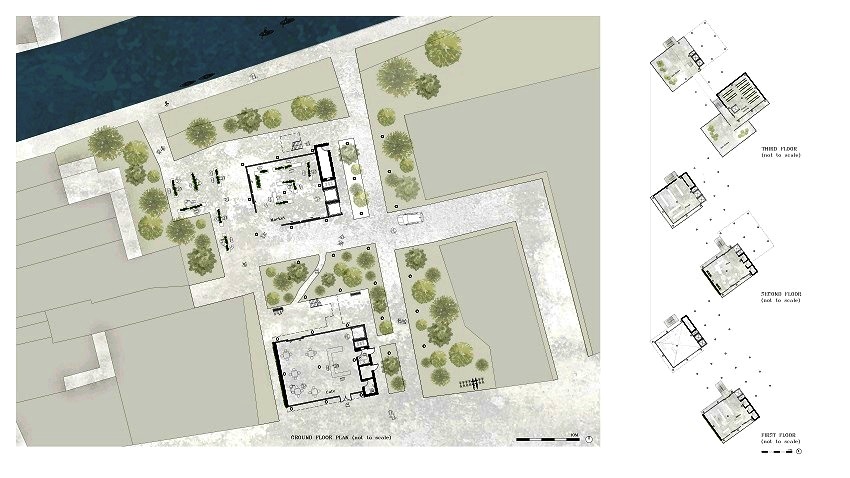 Briefly describe the significance of your project.
My project is called 'Urban Farming Community Centre', through which I explored the relationship between cities, people and food.
Feeding today's cities sustainably is becoming a great challenge. The growing population and existing global food infrastructure systems are not only disconnecting people from food and its origins, but also are causing detrimental health and environmental impacts. As a result, people are now tasked to look for ways to repair the environment and still have enough choices of healthy, nutritious and locally sourced food. One way to respond to these challenges is to find ways to produce food in a space-saving, sustainable and community-engaging manner within city boundaries.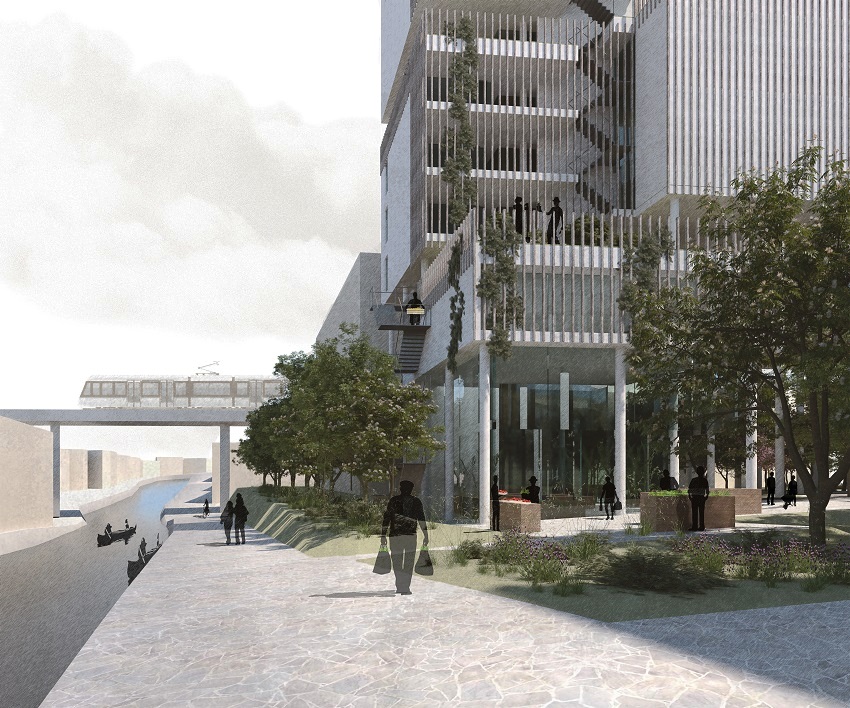 I designed a new 'Urban Farming Community Centre' in Nottingham to reconnect people with food and inspire them to recognize and acknowledge the importance of nutrition. The centre brings food production right into the city centre so nature can recover and city-dwellers can benefit from fresh locally grown foods. It supports globally, spreading urban agriculture movement and aims to become the social hub for the city's local community. Participation in urban farming activities can help people form social bonds, increase awareness and bring city residents back to nature, while opening their eyes and minds to the global issues.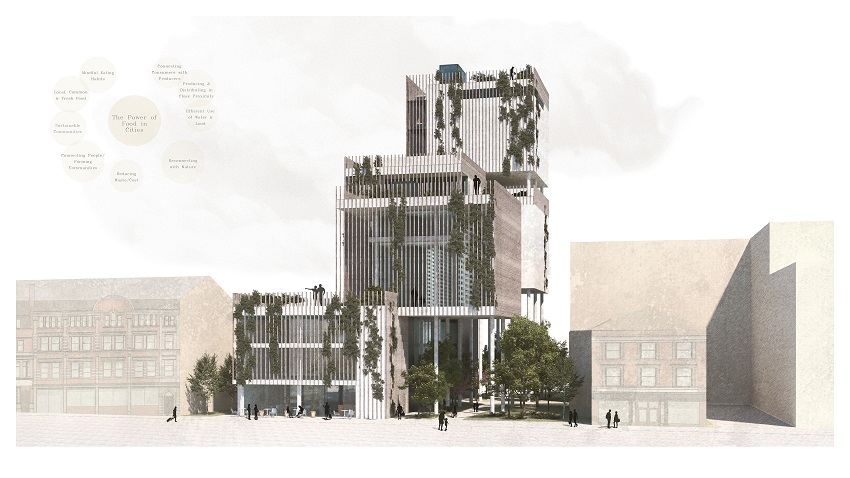 As an Intern, what is the most important lesson(s) you have learned from senior architects, while being a part of a project?
One of the most important lessons I have learned so far is the importance of team effort and that coordination is 'the' key. Building trusting relationships within the team, listening, sorting issues together and always doing your part are essential. In the end, it is always the team effort that makes the building happen.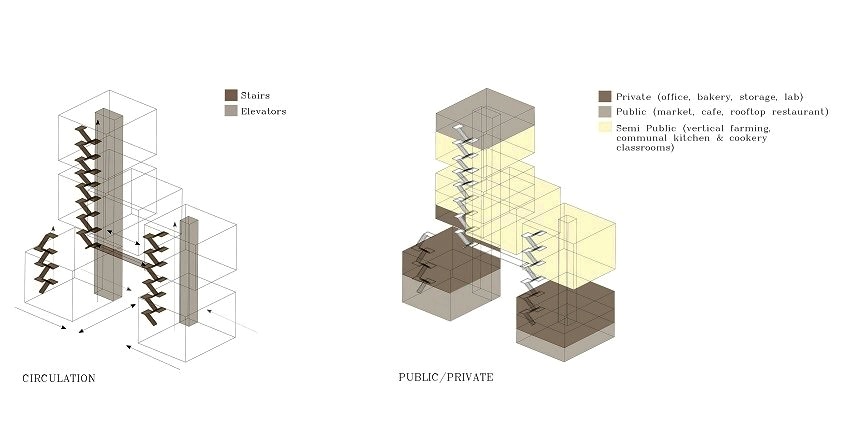 What role do you perform as a Part I Architectural Assistant at Atkins?
As Part I Architectural Assistant, my role is to work as part of a team, under the control of a project architect, and assist the team in designing and producing schemes within the office.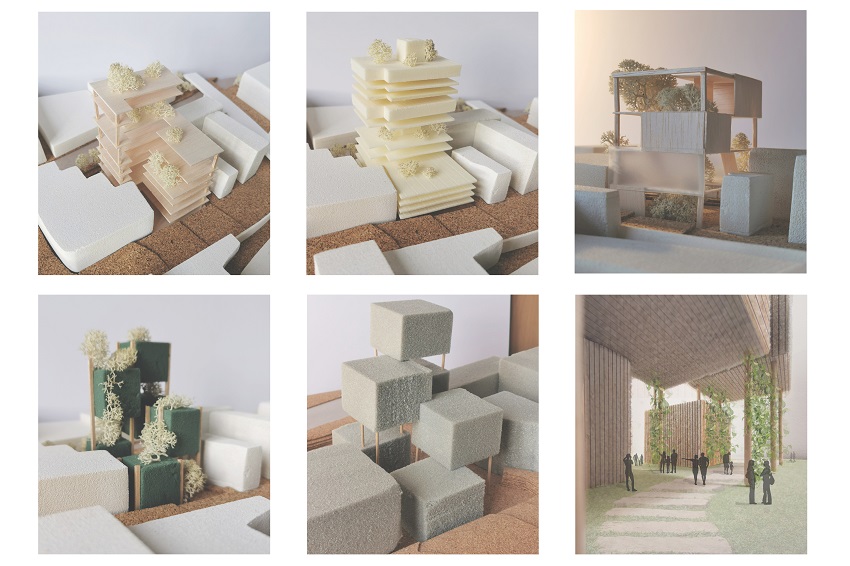 Which National or International architect has inspired / influenced you? Please specify as to why?
A true inspiration to me is a renowned Japanese architect Tadao Ando. I am captivated by the awe-inspiring minimalist appearance of his buildings and their simple contemplative interior spaces, which reflect the spirituality of Japanese architectural space. The architect's ability to design in harmony with the natural environment, carefully consider scale and utilize natural light in a dramatically expressive way shows us how powerful architecture can be in engaging our senses, inspiring us and enhancing our perception of the surrounding environment.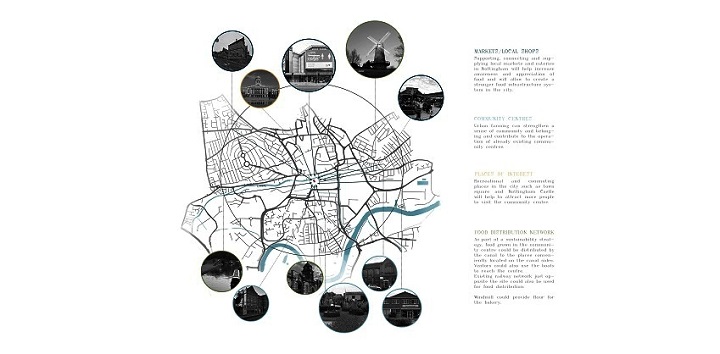 Cities are getting inundated in a massive proportion due to flawed drainage and sewage systems apart from Climate Crisis. How should urban planners, architects and landscape architects tackle this crisis to make cities flood-proof?
First and foremost, there is an urgent need for new priorities and policies to be set up by the governments, local authorities, developers and urban planners to respond to the increasing threat of flooding. This enables architects, urban planners and other professionals to join forces and be more efficient in finding solutions. I have read how the creation of wetlands within the urban environment can significantly improve the city's system for flood prevention by absorbing and storing floodwater and, in turn, reducing the pressure on the city's drainage systems.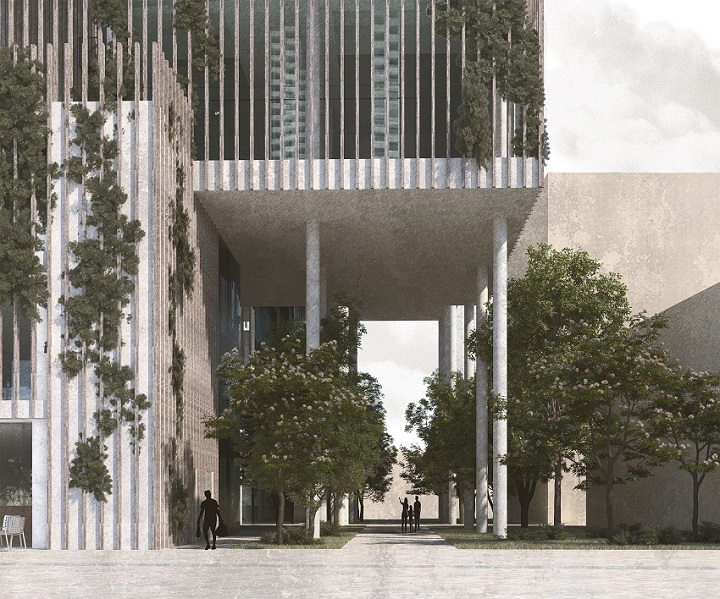 This and other strategies, such as proofing the roads and pavements, planting more trees, constructing smart buildings and rain storage tunnels to create a so-called 'sponge city', as well as incorporating more systemic urban design elements like surge barriers, seawalls and flood tunnels can help create an efficient water management system for more resilient cities.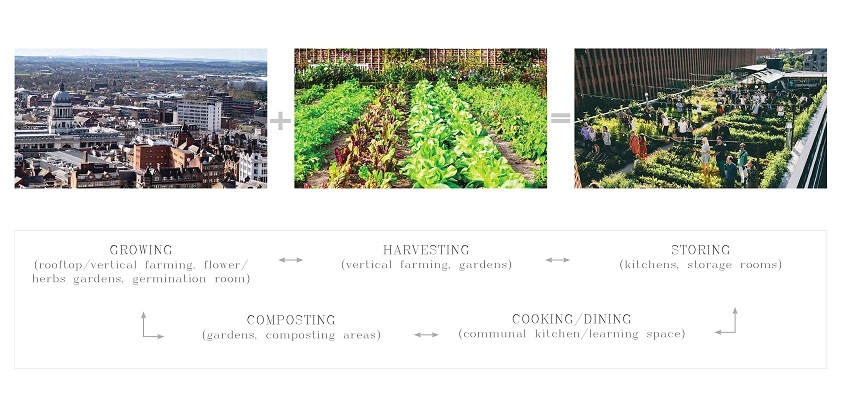 Briefly write about your University and Course.
I completed my bachelor's degree in Architecture from Nottingham Trent University, UK. This is a very diverse and inclusive university with a vast global community of international students. I felt very welcomed from day one. A three-year undergraduate course was project-driven and designed to help us develop our creative design approach and style. It reflected modern architectural practice, with each project based on a real site. It presented many opportunities to work collaboratively and be brave with our ideas. We learned how to communicate through drawings, model-making and 3D visualisation. Finally, through explorations of design, human, professional and technical influences, the course equipped us with skills and a better understanding to tackle contemporary issues related to the built environment.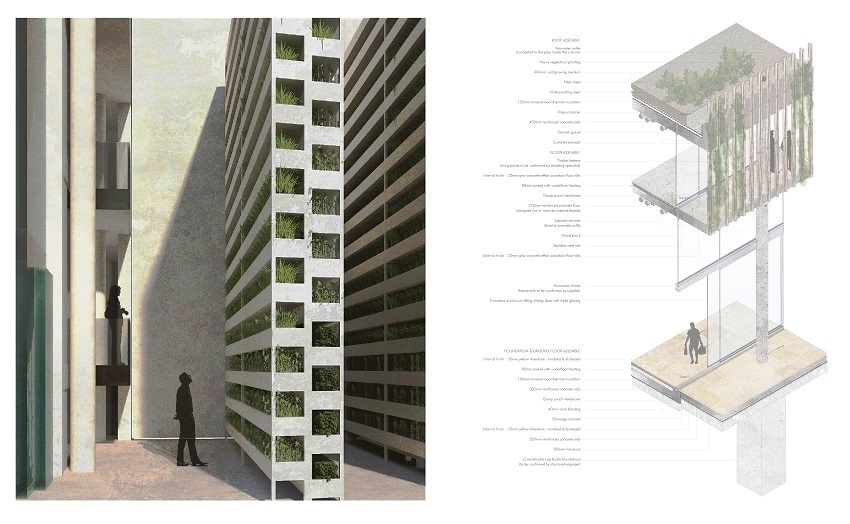 Which significant aspects of the global platform 'zerobeyond – the new frontier!' did you like the most, and why?
I was reading the series 'World Architects on Climate Crisis' with great interest. It is written with so much focus, dedication and an honest approach, outlining the often-disturbing reality that challenges our world today. While it can be overwhelming to comprehend the extent of the after-effects of climate change fully, 'zerobeyond – the new frontier!' presents the information straightforwardly and passionately, offering many practical and thought-provoking insights and inspiring you to strive for change.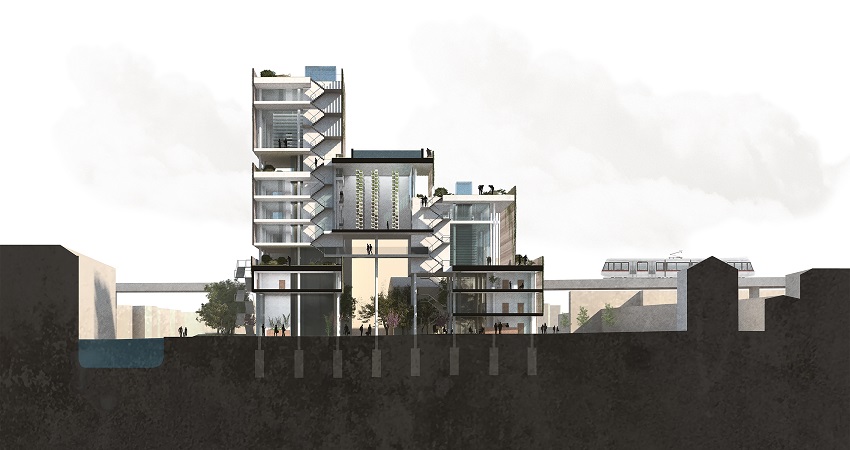 How would you differentiate Modern British Architecture from Ancient British Architecture?
British architecture is very rich and evolved greatly throughout history. I.M. Pei had stated, "they (buildings) are the reflection of society''. Over the years, architecture in England has changed to mirror society's values, aspirations and progress. Learning about the history from buildings is fascinating; from the Roman period to contemporary architecture, narratives that the buildings can tell us about the culture, economy or technology of their time differentiate architectural styles. The key is to learn to read those stories with an open mind.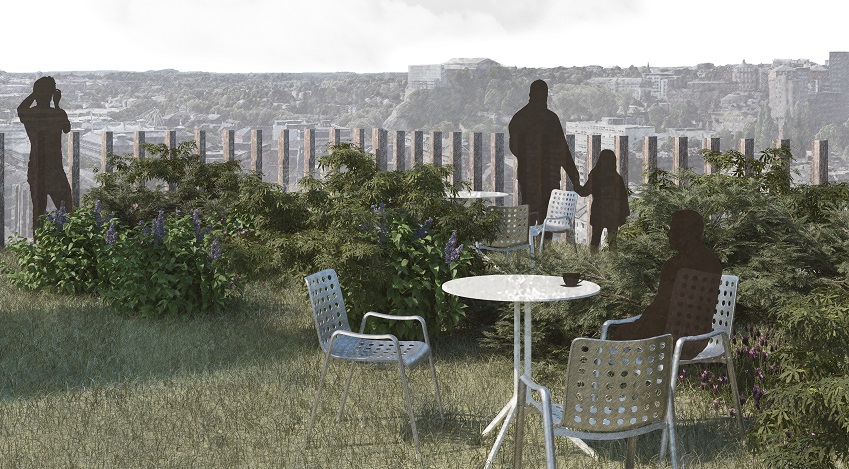 Honours and awards related to architecture, if any.
I was awarded a 1st Class B. Arch Honors Degree in Architecture upon completing my undergraduate course. My final third-year design studio project was awarded 'NTU Communication and Representation Award' at the end-of-the-year student showcase. During my years at university, I have twice received an award in the summer sketchbook competition. More recently, one of my final year project visuals 'Bird's eye View' was longlisted in the 'Drawing of the Year 2021' competition.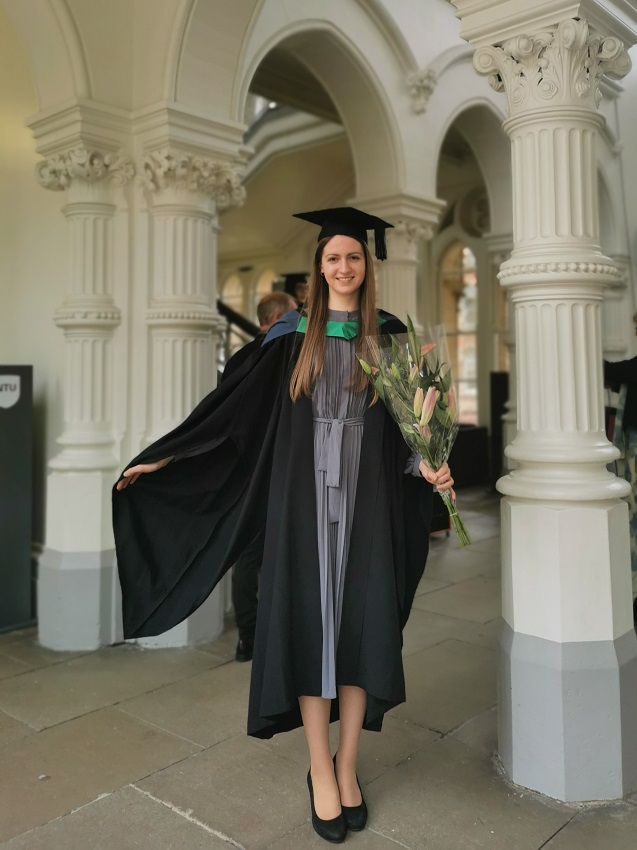 Image Courtesy: Emilija Augustaityte