At the recently concluded World Architecture Festival 2022 held in Lisbon, Portugal, 'ANNA Stay (Model 2022)' project was adjudged the winner in the 'World Hotel Building of the Year 2022' category. "ANNA is not a cabin, ANNA is a spaceship," reveals the young Dutch innovator Caspar Schols. ANNA, named after Caspar's mother's first name Anna Ruys, is just not an architectural design creation in the world of architecture, but it is the result of a loving son's love towards his beloved grieving mother. It is an innovation rather than a design creation. 'ANNA Stay' is located at the beautiful Maashorst nature reserve in Holenberg, the Netherlands.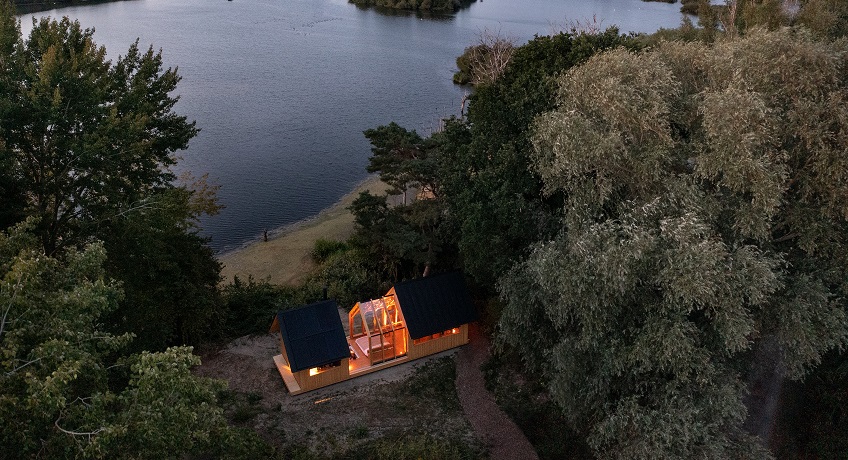 ANNA is an inspiring story of a 21-year young son Caspar Schols, who lost his father to Cancer. What is more amazing is that Caspar is a Physicist and had no knowledge of architecture, when he created the magnificent 'Garden House' for his mother in the year 2016. Schols was selected during his final year of Masters to follow the introduction year at Gerrit Rietveld Academie in Amsterdam, while studying for his Masters in Physics from the University of Amsterdam.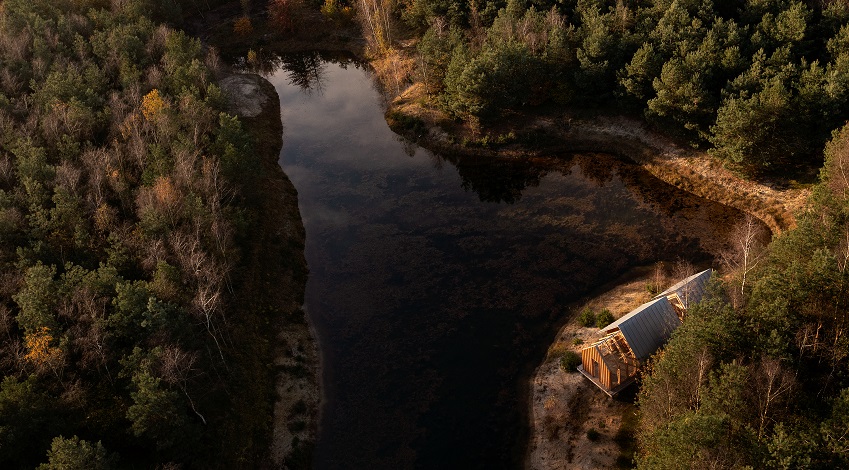 The 'Garden House' designed and built for his mother got huge publicity in the international media. ANNA was born and got nominated in multiple international award functions, prominent among them were the Dirk Roosenburg Award, Eindhoven; Radical Innovation Awards, New York and the Dezeen's Small Building of the Year Award, London. In the year 2017, Caspar's 'Garden House' project was one among the 'Top 3 Most Popular Architectural Projects' in the Netherlands. The reward of the magnificent innovation was a 'Scholarship' to study at the Architectural Association in London from 2016 to 2019. Currently, Schols is busy working on various arts and architectural projects along with Cabin ANNA.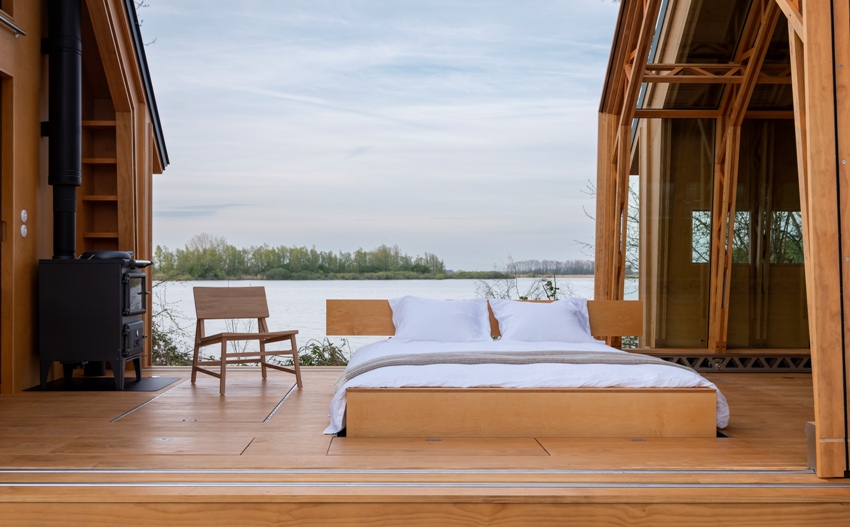 Caspar Schols comes across as a very warm, kind, loving, respectful, compassionate, and a passionate soul, whose design creations has already revolutionized the architectural world with ANNA. Johnny D interacts with the super-gifted innovator and architect Caspar Schols to explore his amazing journey of destiny.
Heartiest congratulations to ANNA's team for winning the "Hotel and Leisure Award" at the WAF 2022 for 'ANNA Stay (Model 2022)' project! Describe your emotions as the head of the team.
Absolutely amazing!!! It is hard work to get where we are and to get this kind of recognition at this level. It is a great support!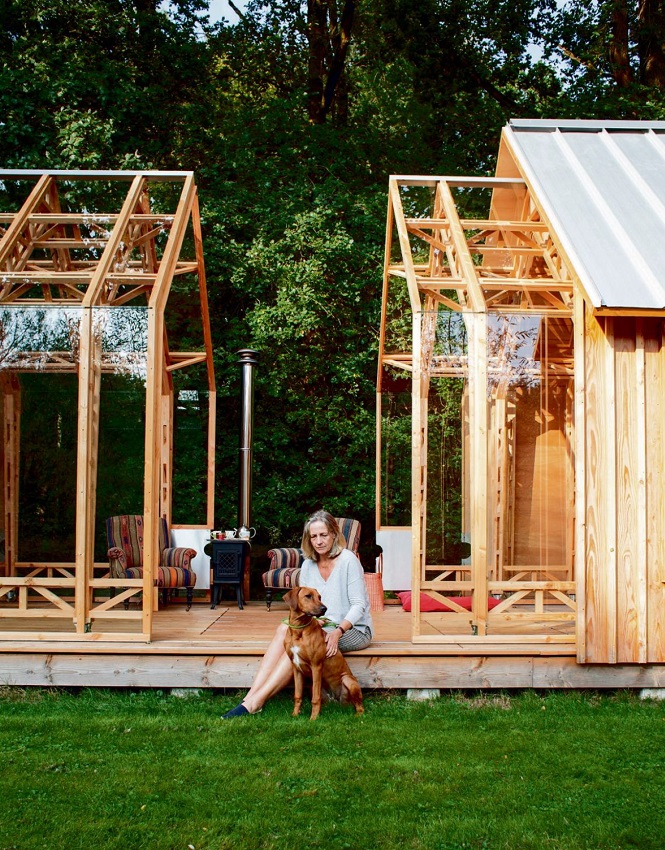 What was your childhood ambition?
I grew up in the forest and I was always out building huts in the bushes, in the trees or underground. Back then, I did not realize that building huts could also be a profession, but that is basically what I am doing now (smiles). If I had known this was possible, it would have been for sure what I wanted to do my whole life.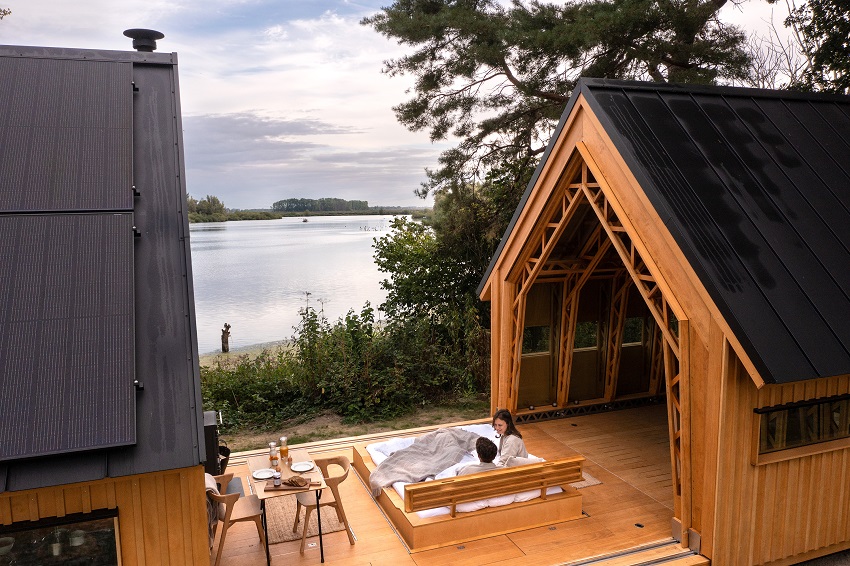 You created ANNA even before studying architecture to fulfill your mother's dream wish. How did the idea of building ANNA germinated in your brain?
It is always hard to trace something back to where it came from, but I am pretty sure that the idea found its origin in my father's early passing. I was 21, when he died of cancer. The first year after his death I was sad, but my life did not change much. After two and a half years though, I started having very intense dreams. I had one recurring dream, in which I would be talking to him at my parent's kitchen table and suddenly my mum would ask 'who I was talking to?' Confused, I told her 'to dad of course'! She would be shocked and a second later, I would find out that I had been talking to myself and that my father was not at all there. I also had dreams, in which I would be floating in outer space light years away from Planet Earth.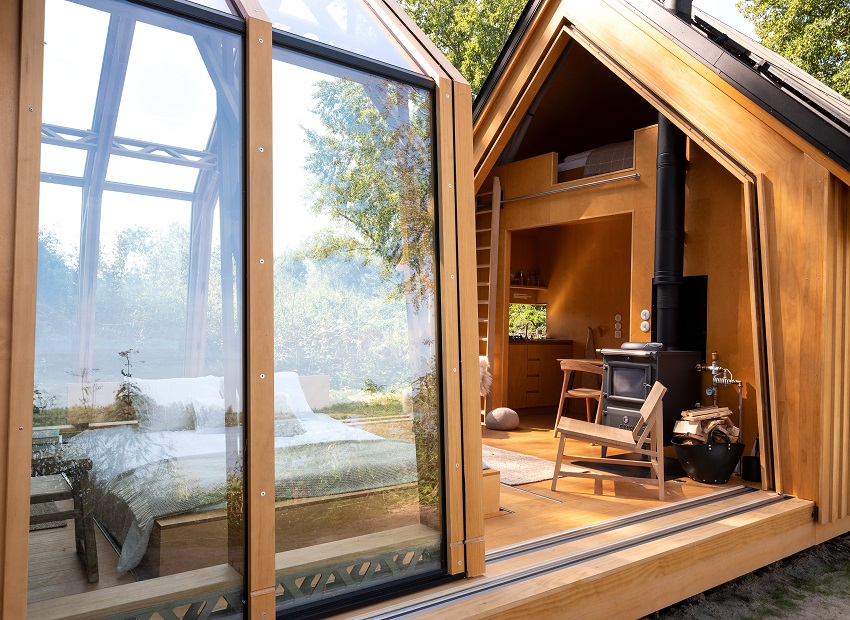 I was completely confused and could not sleep at nights. I needed a solid ground and decided to retreat into nature for couple of months. I slept outdoors, bathed in rivers and lakes, and slowly came back to reality. It was spiritual and religious at the same time. I managed to ground again. My father's passing had been such a massive dent in my picture of reality that somehow I did not trust reality anymore. That deep connection to all life around me helped me realize that although impossible to fully grasp life is real, incredibly beautiful and magical!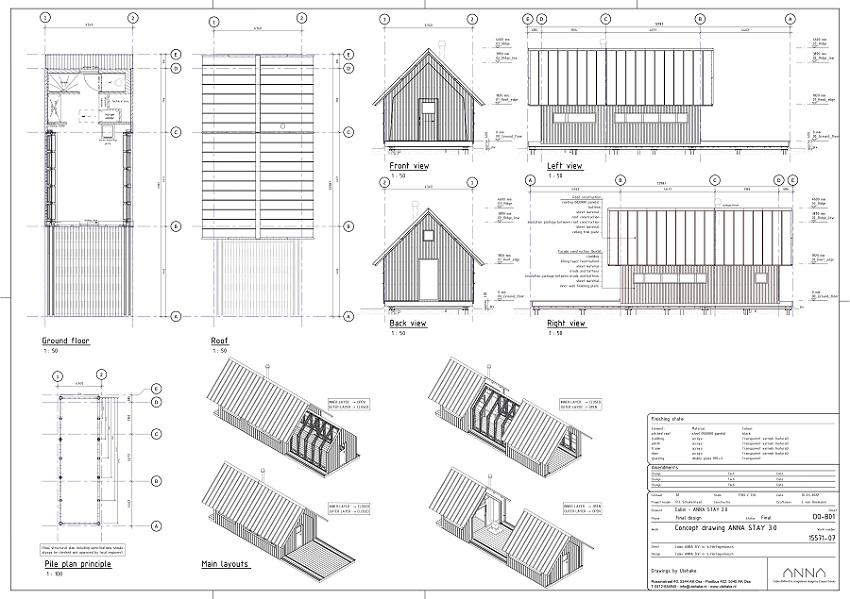 It made me realize nature is my first home and a place, where I will always be able to come home no matter what challenges I face in life. My mother was struggling in her own way with the same thing. I realized it made sense to build a hut for her that would help her connect to reality in the same way I did – A place for her to be home and safe, and connected and embraced by nature, and to find support and comfort in her sorrow.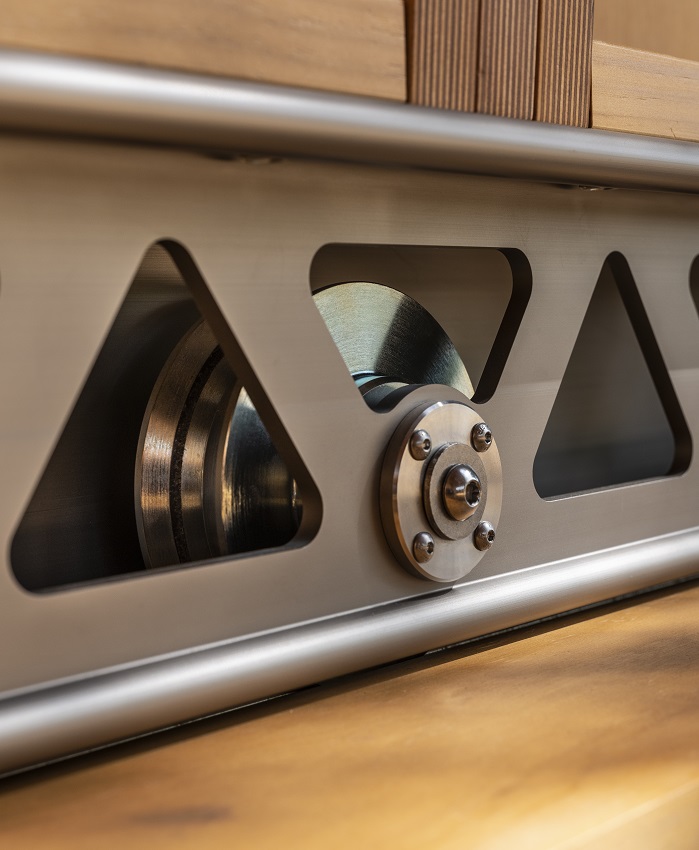 What were the major challenges you had to face during construction of the first ANNA?
So-so many! Some days, I really despaired! I had never done anything at this scale before and had bought a massive stack of wood and some wheels and believed it could be done, but that was about it. One massive challenge is getting everything leveled, because things slide and you have to be very precise. Normally in construction work, 5 mm margin is fine, but in this case, it had to be less than 1 mm. So, basically you are making a massive piece of furniture instead of a house. All in all, it was a lot of fun of course! I did everything twice, because I screwed up the first time (smiles).
How did you overcome the challenges?
Endurance (laughs).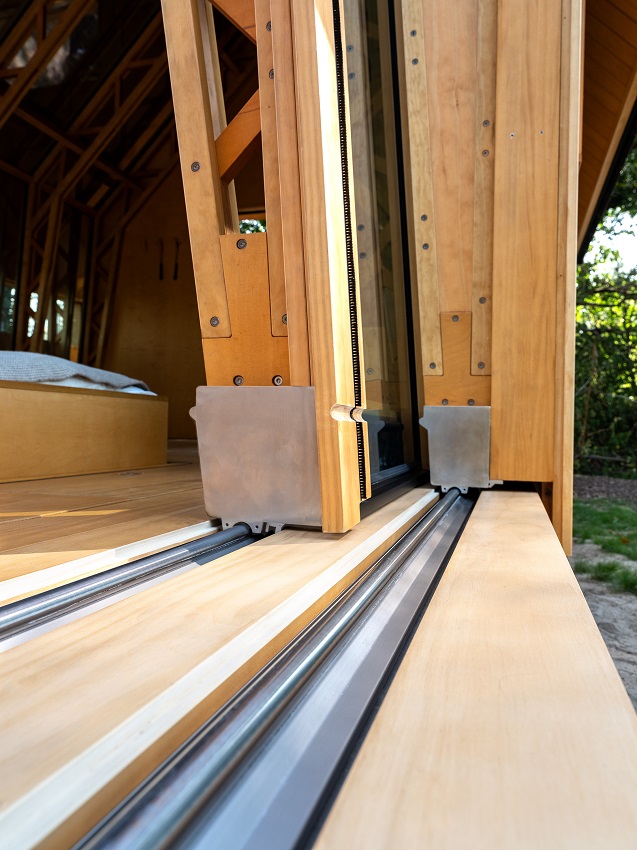 How would you describe the 'Elegance and Significance' of 'ANNA Stay (Model 2022)' project?
Not sure how to answer that, but what is important to me are the following:
Almost everything in ANNA is operated manually; the sliding of the layers, the storage, the revealing of the bed and the bath. Many times, I have been asked why these are not electronically operable. Laying in your bed you would just push a button and magically the sky would appear. Do not get me wrong, I am not technophobic. However, I do strongly believe that at home, there should be as little things as possible that are not naturally and fundamentally intuitive to us.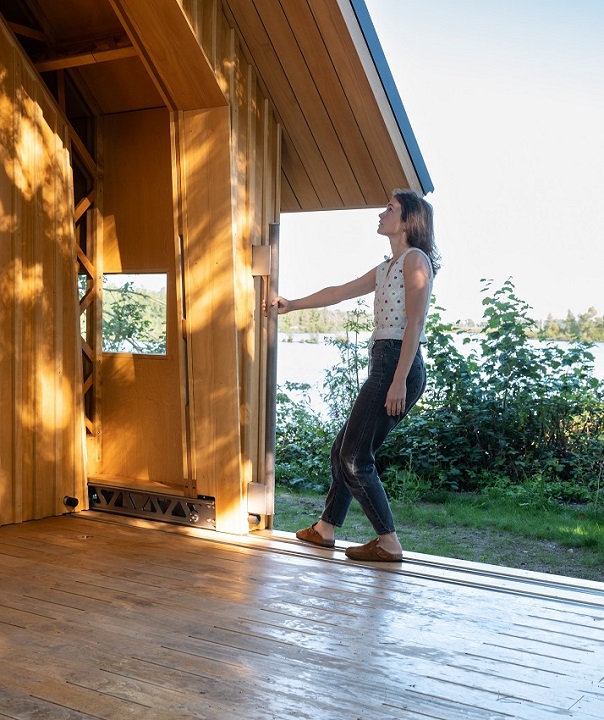 When I met Margriet Sitskoorn, Professor of Clinical Neuropsychology at the Tilburg University, she was able to explain to me on scientific grounds as to why it makes sense for the brain to deal with things it intuitively understands. The brain is wired to understand what we can do with an object, based on the interaction between the properties of the object and the motor system of the human body. Therefore, the brain gets 'confused' when the act or movement of the body is not aligned with the action that was set in motion. So, when you press a button with one finger and a whole 2,500 kg section starts to slide, your mind has set about the movement of an object, but your body was not (or barely) involved. The body and mind are, therefore, not aligned.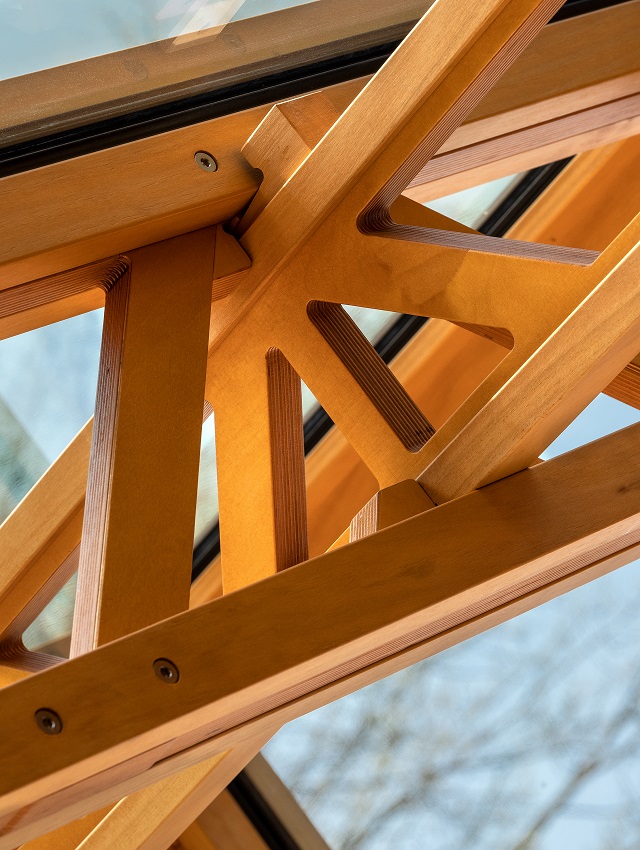 Having said that, the opposite is also true! When your mind and body are aligned, it strengthens the experience. When 'peeling' of the layers of ANNA by hand, the body prepares the mind to open up and connect to the natural environment. In other words, it is not just the physical boundaries that disappear but simultaneously psychological boundaries dissolve. Your inner and outer world becomes one. You are fully immersed in the moment. In Professor Sitskoorn's terms, our thinking and feeling determine our actions, but our actions also determine our thinking and feeling. This is called 'embodied cognition'. When you are immersed in a natural environment, your brain can relax and go into 'default mode'. In this state reflection, transcendent experiences and recovery processes can get going, both being essential for mental health. For this reason, a life close to nature, surrounded by an environment that intuitively makes sense is essential for our well-being.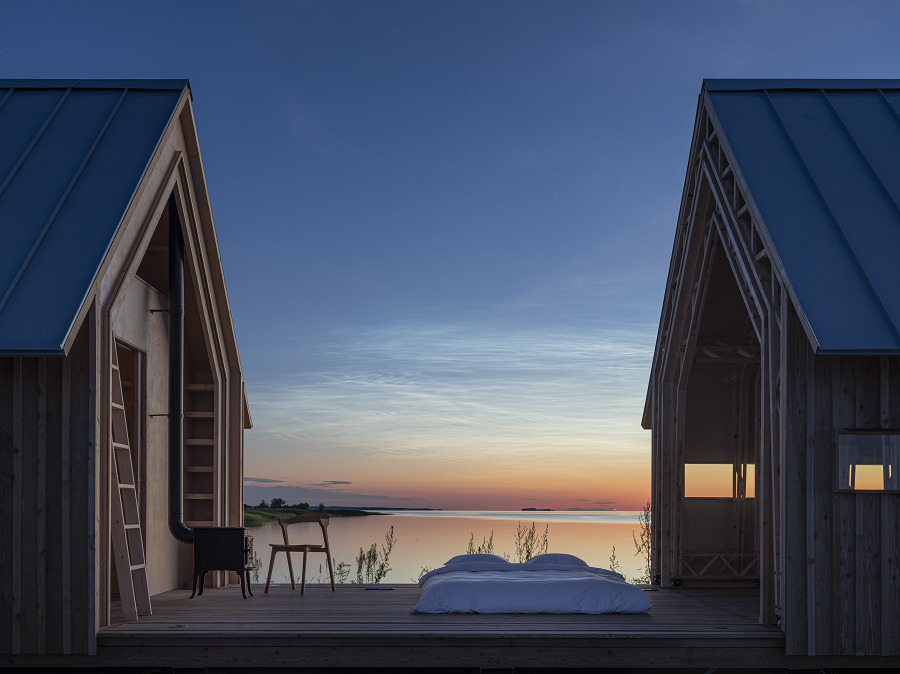 Did you consult structural engineers before constructing it?
Not for constructing the first Cabin. With my background in Physics, I was able to make some basic calculations on which I based the first model. Now as the cabins are placed in different countries, we had engineers look at it, just to be sure. We have reinforced the trusses further with aluminum strips just so, that it can also handle strong coastal winds and big snow loads.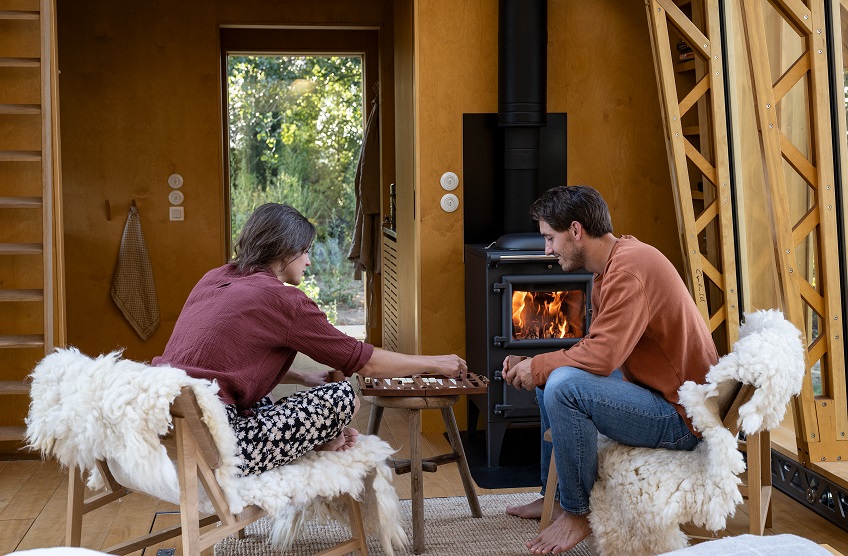 Please mention 5 major 'Sustainability' features you incorporated in 'ANNA Stay (Model 2022)' project.
ANNA is modularly developed, which results into short construction time on site and therefore, a minimal ecological disruption. Besides, to ensure a low transportation footprint, ANNA is designed in such a way that 80% of her unique parts can in the future, via a digital file, be produced locally all over the world on CNC machines and 3D printers (mounting material is printed in recycled plastic). So, we do not ship massive parts around the world. Furthermore, rubber and aluminium extrusion techniques were used, resulting into 26 for ANNA uniquely designed extrusion profiles to ensure that ANNA always slides perfectly and is 'water and wind-tight' to make ANNA extremely durable. When taken care, she will outlive any owner (smiles).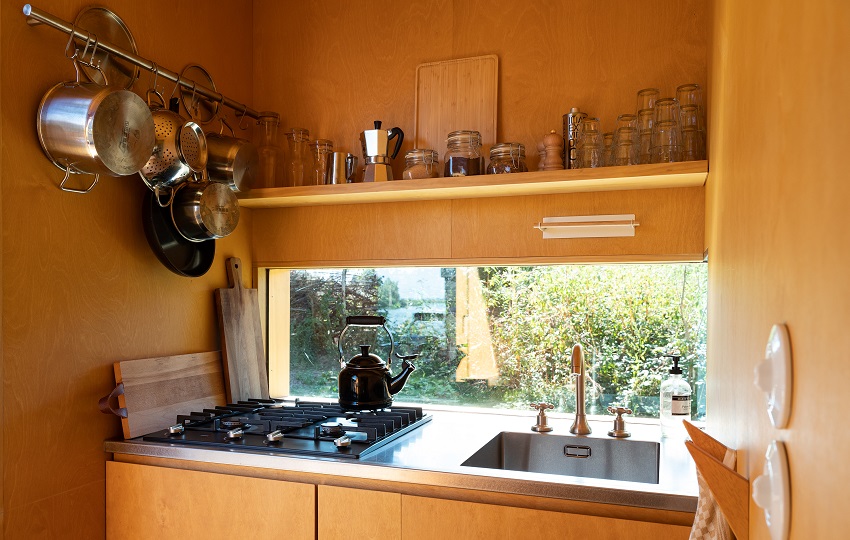 The part, I am most proud of, is the patented aluminium rails with integrated wind labyrinth. As materials expand differently in a range of climates and conditions, one massive challenge we met is realizing a tolerance of less than 1mm in the moving parts. We found the solution in a combination of Accoya wood, birch ply and aluminium. Finally, all materials of ANNA can be completely separated and reused due to all the dry connections.
What is the total area of the project, estimated cost and design-to-finish time period of the project?
We are in the middle of the pricing process. By the end of January 2023, we will communicate the prices. Then, the first batch of cabins will officially go into production. The total flexible area is a little under 60m2.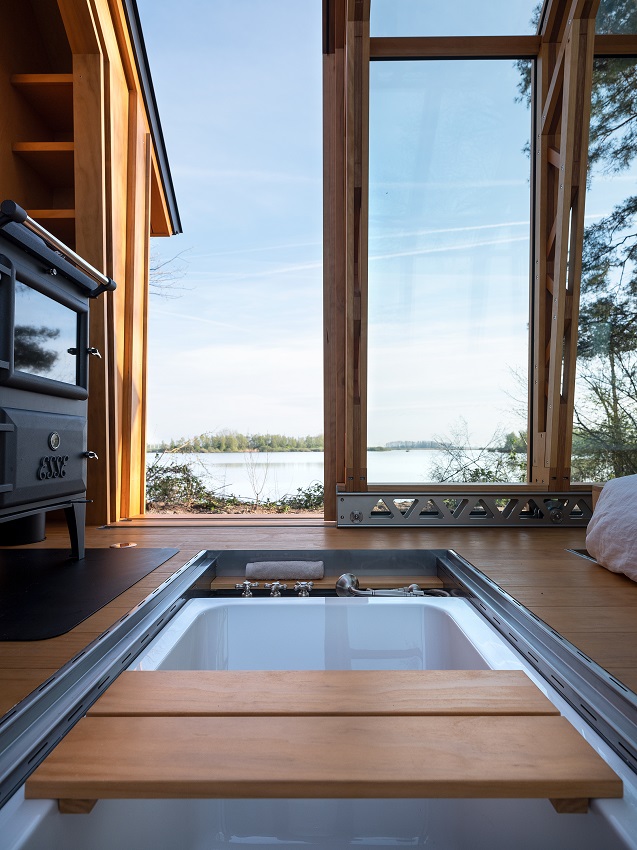 What precautions have you taken to build 'ANNA Stay (Model 2022)' project from flash floods / floods?
ANNA's foundation base is piled, so that will keep you safe and dry.
What are the projects ANNA is currently busy with?
We have an incredible rewilding project going on in Italy with a client that is looking to inhabit his landscape, rather than a house in the landscape. A completely custom-made project, which is super exciting!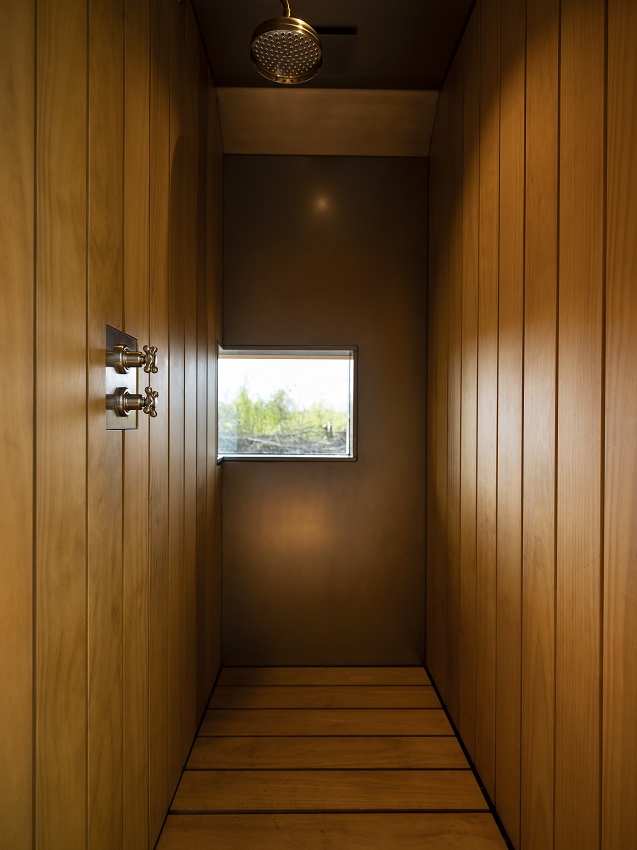 Which significant aspects of the global platform 'zerobeyond – the new frontier!' did you liked the most, and why?
I think it is incredible what 'zerobeyond – the new frontier!' has achieved in a relatively short time. You help people like us a lot and the support help us in achieving something new to give us a voice to explain, why we are fighting for it. Thank you so much!! Your articles are inspiring and an eye-opener for the many incredible things that my colleagues in the field are working on.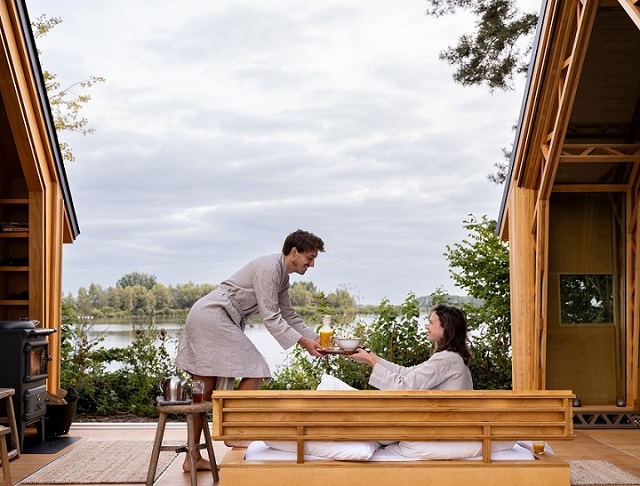 How would you describe Caspar Schols as the innovator of ANNA and your mother's son?
I would say, I just love my mother a lot! I am grateful for her to give me the trust and opportunity to build a cabin for her. It marked the start of a great adventure that is still going on (smiles).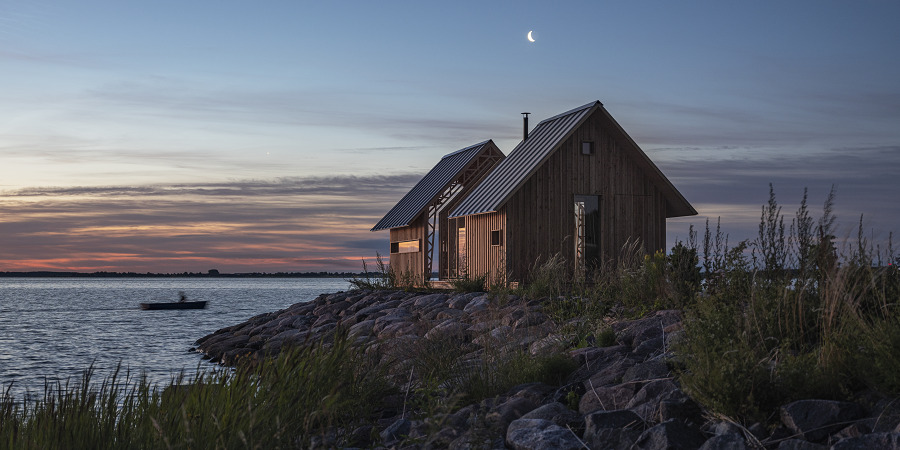 Please state five recent award wins.
2022: World Architecture Festival (Lisbon) – 'World Hotel Building of the Year';
2022: ARC22 Dutch Architecture Awards (The Hague) – 'Top-3 most Innovative Projects of the Netherlands';
2022: Dezeen Awards (London) – Longlisted 'Small Building of the Year';
2022: World Architecture News – 'Small Space of the Year';
2021: Architizer A+ Awards (New York) – 'Project of the Year' (out of 5.000 projects worldwide).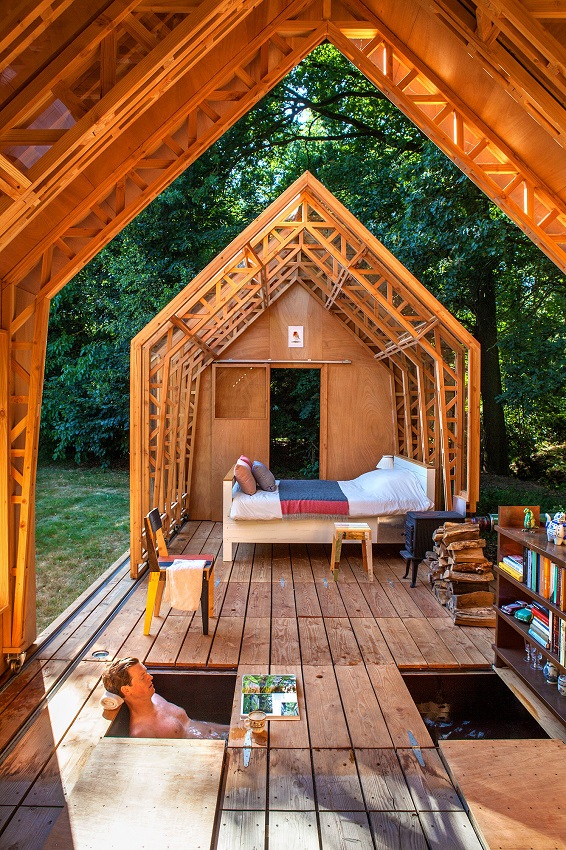 Image Courtesy: ANNA