Amazing! Extraordinary! Stupendous! Unbelievable! These are just a few of the reactions one can ever think of or exclaim in the architectural world across the globe, when you mention the name of Dr. Liu Thai Ker. The living legendary figure has continued the legacy of his father Liu Kang, the pioneer artist of the 1940s. At the prime age of his life, the septuagenarian became the first-ever architect-planner in the world to form MORROW STUDIO, his architectural firm.
Liu Thai Ker's father Liu Kang was a pioneer painter during the Japanese occupation in Singapore. Interestingly, his father's art studio was known as 'MORROW', which used to offer commercial sign painting. The studio played a significant role in resisting the Japanese occupation as a resistance fighter to educate like-minded people in Singapore.
Dr. Liu Thai Ker's perseverance, hard work and the will to excel against all odds has made him a legendary figure in the world of architecture. His undying spirits to not only succeed, but also the will to excel at the ripe age of 79 is indeed commendable. The 'generation Alpha' should take a cue from the 'Father of Urban Planning of Singapore'.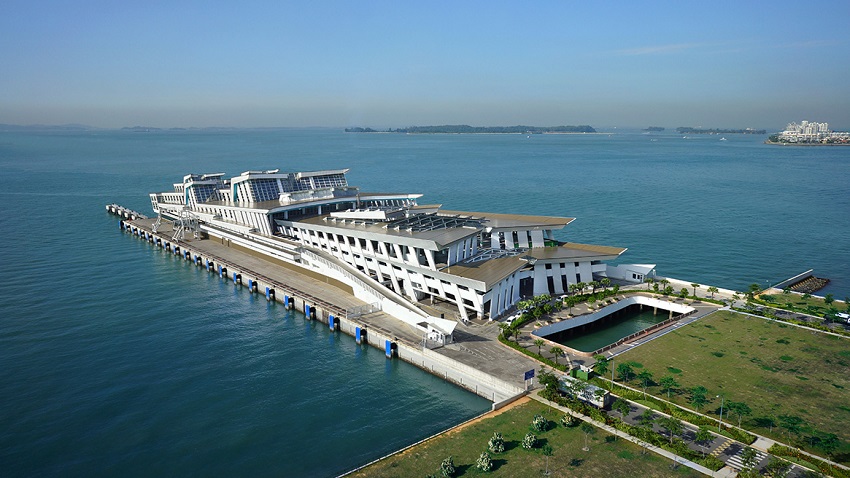 A VISIONARY IS BORN:
Born in Muar, Johor, Malaysia on the 23rd of February 1938, Liu Thai Ker was the eldest son of Liu King. Soon after the World War II, the family moved to Singapore from Muar. Success was ingrained him by birth. During his school days at the Chung Cheng High School, Thai Ker excelled academically. Like father like son – his artistic excellence saw him winning numerous prizes in drawing and calligraphy school competitions.
Destiny had much bigger plans for Thai Ker. His mother Chen Jen Pen vociferously objected, when Thai Ker expressed his desire to become an artist like his father. The world of architecture has to thank Thai Ker's mother for her great contribution, which led to the young boy pursue architecture.
Thai Ker's family of six struggled during the early days, when they shifted to Singapore. The family lived on the urban edge of Malaysian town. In one of his earlier interviews, Thai Ker recalled, "To get a sense of our circumstances, my parents had to save six months to buy me a small bookshelf for my books. They had to save another six months to buy me a bicycle. Those were the struggles of those days – we had to make do with very little."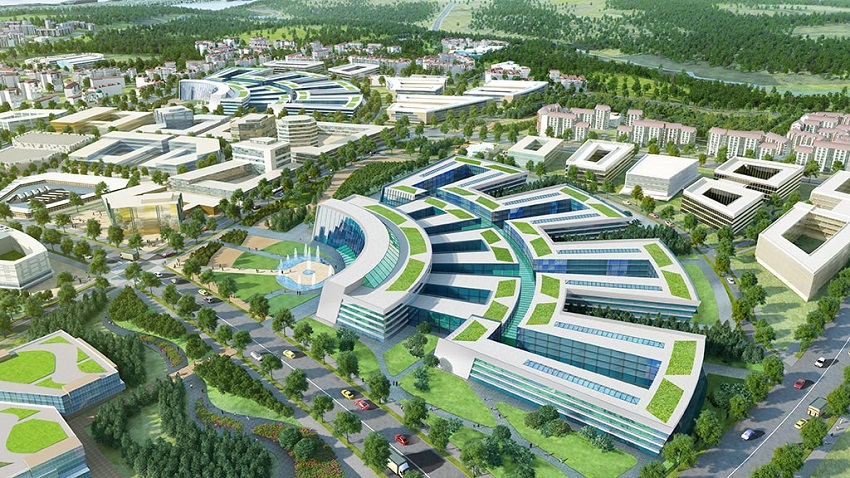 Thai Ker graduated from the University of New South Wales with First Class Honours Bachelor of Architecture degree in the year 1962. Three years later, he excelled to top his batch while completing his Masters in City Planning from Yale University. He returned home after his academic stints in Australia and America.
He reminisced, "For the first time, I was able to see how I could contribute and make a difference in Singapore. Having grown up in such difficult circumstances myself, it gave me a sense of purpose in my work. I became the sort of person, who would not draw a line without first thinking of the consequences."
Thai Ker was a keen student to pick up the tricks of the field during his internship at Loder & Dunphy and IM Pei. To have such great masters, Thai Ker learned about town planning. In the later years, he had humbly stated, "I feel indebted to the West for providing a basic grounding of urban planning theories, as well as new town concepts. They have a long tradition and understanding of urban culture.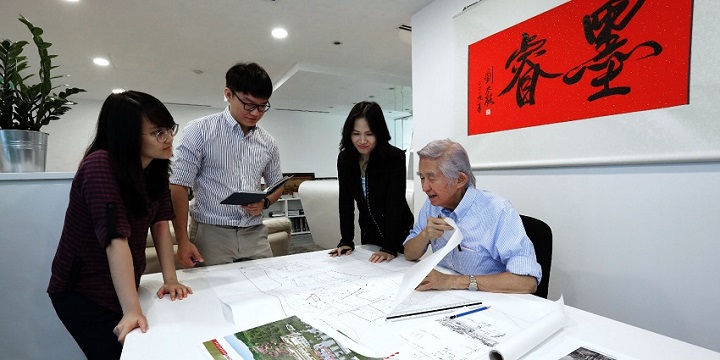 They know what makes a good city and have developed basic planning theories. The fact that Singapore was a British colony is one of key reasons, why we had a much better start on our urbanisation. Our first-generation planners already understood urban culture and I was a product of that."
PROFESSIONAL JOURNEY:
Thai Ker led Singapore's HDB – Housing & Development Board as the architect-planner and later as the CEO from 1969 to 1989. In 1989, he became the Head of the URA – Urban Redevelopment Authority as the Chief Planner and CEO. However, one cannot overlook Thai Ker's early struggle, when he commenced his career as a 'substitute teacher' in Kuan Chiew Primary School in Singapore.
Thai Ker was a visionary architect-planner of his time. In less than 6 years' time, he was promoted as the Chief Architect of HDB. In 1976, he moved to a higher pedestal as the Deputy CEO of HDB. From 1979 to 1989, Thai Ker led the HDB as the CEO to unleash his creativity in master planning the modern Singapore to develop 23 new towns with great success.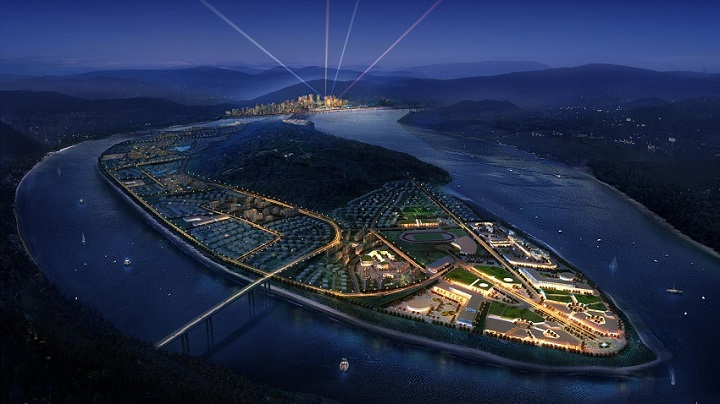 In 1989, Thai Ker became the CEO and Planner of URA – Urban Redevelopment authority. Three years later, he became one of the Directors of RSP Architects Planners and Engineers, Singapore. In 1996, Thai Ker became the Chairman of NAC – National Arts Council. As RSP Architects' parent company, investment firm Rowsley was growing, they began to organize as a large Corporation with strict Corporate-style discipline. It was the right time to move on for Liu Thai Ker.
Being a visionary by birth, Thai Ker informed RSP directors three months in advance that he had decided to commence his solo journey to be more independent and have the freedom to create his own designs. On the 1st of December 2017, at the age of 79, Liu Thai Ker launched MORROW STUDIO. His stature precedes his personality and design creations in Asia and the Middle East.
Liu Thai Ker's master planning and design creations in the shaping a visionary urban housing policies and building harmonious communities of Modern Singapore is truly second to none. Singapore's great success truly goes to this visionary man.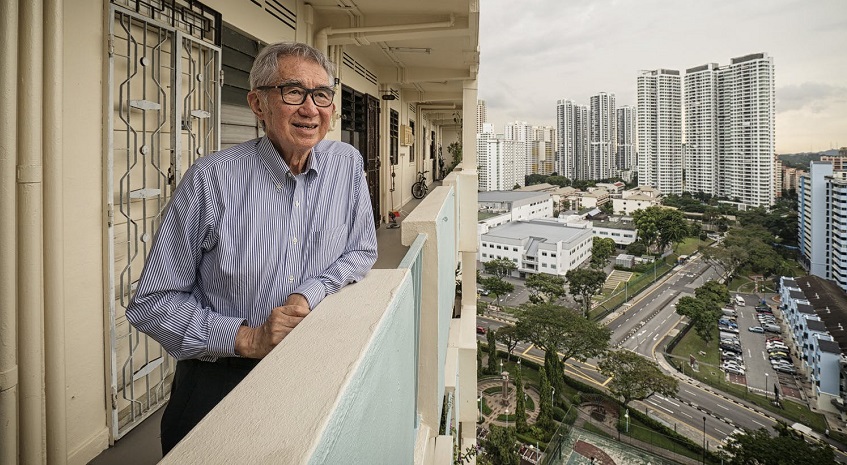 YESTERDAY, TODAY & TOMORROW:
Liu Thai Ker is really concerned how the urban planners and architects around the world are clueless or lack knowledge to build a city in a scientifically correct way. MORROW STUDIO will help other cities to produce better plans. Even at his ripe age, Liu Thai Ker has a great sense of humour. He had enthused that he is perhaps the oldest man in the world to start an architectural firm at the age of 79. No wonder, the undying spirit of Liu Thai Ker intends to work till his heart and health is in their right places.
Liu Thai Ker wants to create an environment like a smaller studio, which functions better than large incorporation. MORROW STUDIO will focus mainly to inspire the next generation of architects by imparting his design ethos and work ethics. In one of his interviews, Thai Ker had stated that he has his own brand of planning theories. No one can deny the fact that Thai Ker's visionary design planning of Singapore 30 years ago is worth every single aspect of modern living. In the world, Singapore is one of the best planned cities.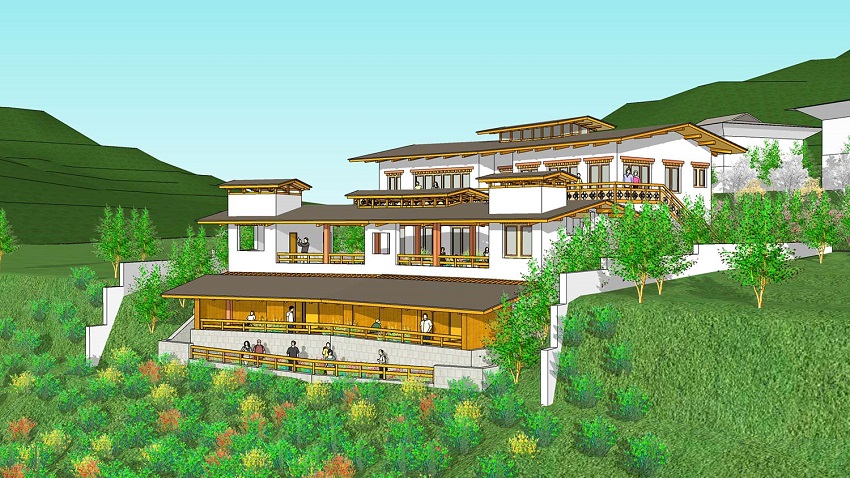 ACHIEVEMENTS PAR EXCELLENCE:
Liu Thai Ker's portfolio has landmark projects like Marina Bay Cruise Centre Singapore, the Yong Siew Toh Conservatory at the National University of Singapore and the Nanyang Academy of Fine Arts campuses. The Weifang Cultural Centre spans 294,000 sq. m in China. It is one of the biggest projects in China, which was completed in 2013.
Liu Thai Ker happens to be the first local architect to be involved in designing the Chinese Embassy in Singapore, as well as the upcoming China Cultural Centre on Queen Street. He was the Chairman of the Jury for the master plan of the 2008 Beijing Olympics Park. He was planning adviser to more than 30 Chinese cities, including Yangzhou in Jiangsu and Zhuhai in Guangdong.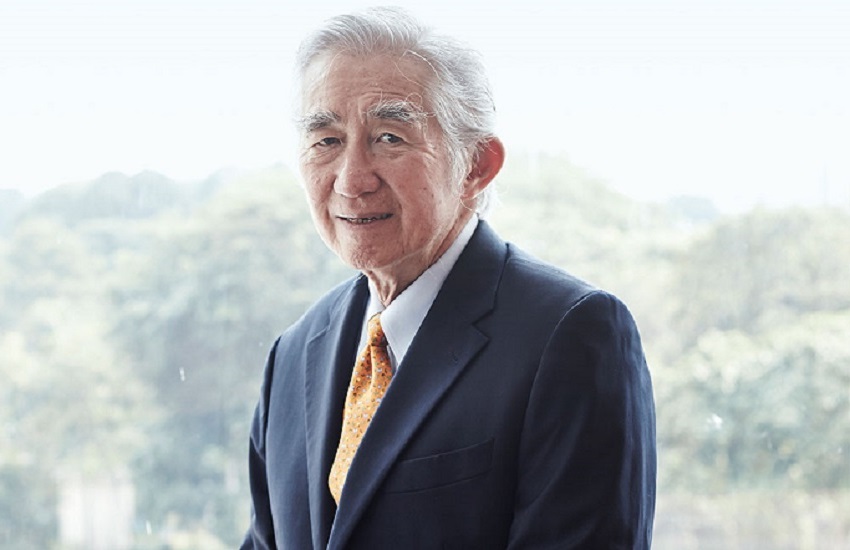 In one of his earlier interviews, Liu Thai Ker had explained, "We have broken Singapore into five regions and 25 new towns. We have to aim for perfection, so that we can live with human failures. But if we aim for imperfection, it will be worse. Singapore functions almost perfectly. It is one of the most efficient cities in the world, because we had planned long term. In terms of urban planning, clarity equals courage.
The story of our achievement in urban planning today comes from the fact that the political leaders and the planners and engineers thought through the problem very carefully, not in piecemeal but in totality until we achieved clarity. When we achieved clarity, we had the courage to implement (policies) even when we acted against world trends. Singapore, despite being poor in the 1960s, introduced pollution control, a radical decision at the time."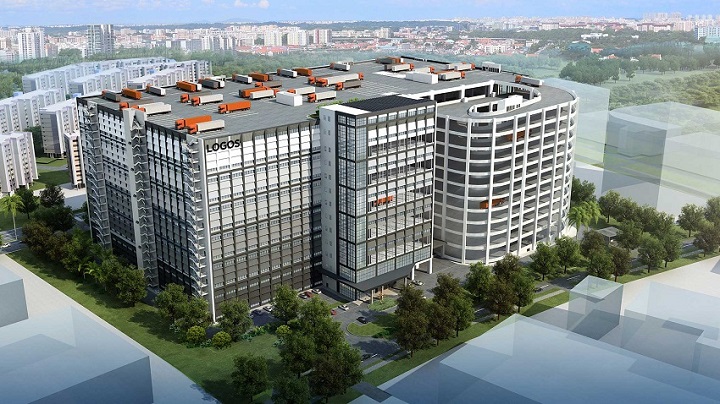 Liu Thai Ker strongly believes, "We need to focus on the need rather than the limitation, and our achievement as a city in the last 50 years shows that we are capable of finding solutions."
LIU THAI KER PHILOSOPHY:
An architect and planner should have the heart of a humanist, the brain of a scientist and the eye of an artist. His working ethics are very simple and pure as a noble human being. He strongly believes that 'Cities and Spaces' should be livable and operate efficiently. One should not treat them as a work of art.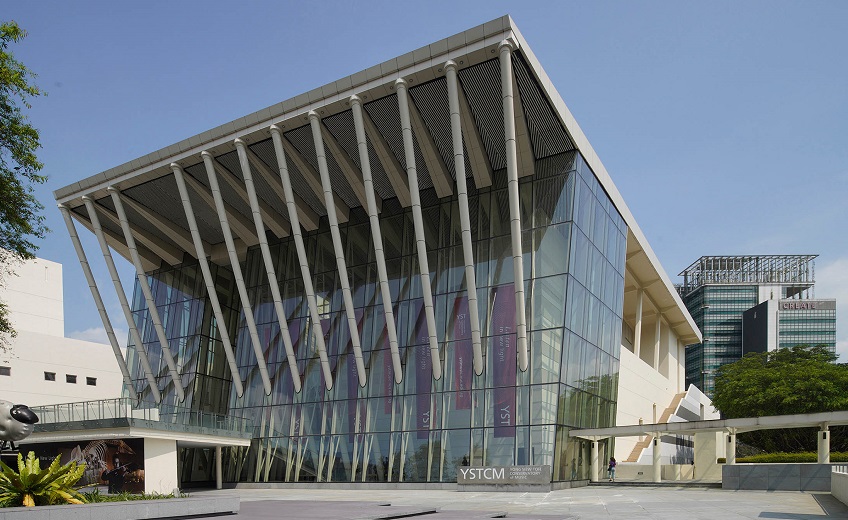 He had stated earlier, "If you look at historical cities in Asia and Europe, the beauty is in how all the buildings collectively form a piece of artwork. Imagine the buildings of a city as members of a choral group. Only a select few should be landmarks – they are the soloists. But today, everyone wants to be a soloist, so you end up with an architectural junkyard. I have been careful to avoid this.
As a student, I was taught that "form follows function", that a building's form should be an expression of its function. I want to add to that the experience so that "form follows function follows fun". The ultimate goal of architecture to me is to create a nice experience. You want to avoid the trend of "form follows fame", whereby the architect does whatever he wants for personal fame."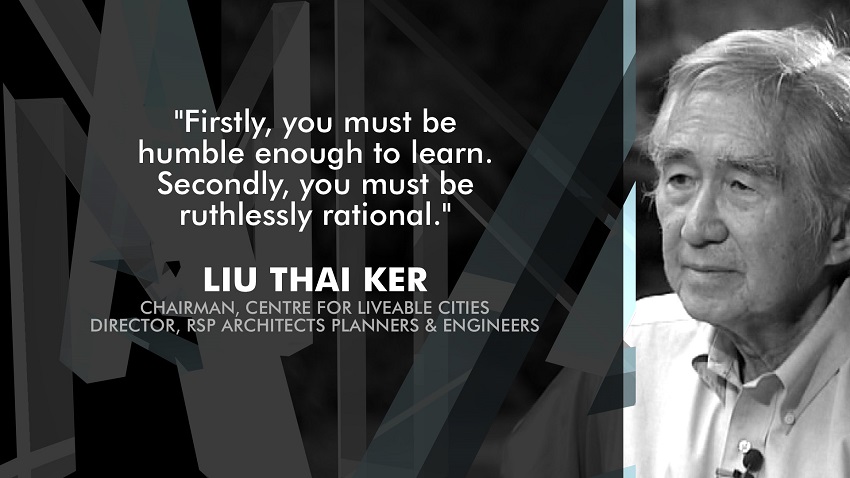 Image Courtesy: Morrow Studio