C.DD established by HE Xiao-Ping and LI Xing-Lin is a designing firm, who specializes in designing dining spaces, office spaces, residential and commercial exhibition spaces in China. The team develops multi-disciplinary services, including architecture design, space design, engineering construction, art of display and brand vision design services.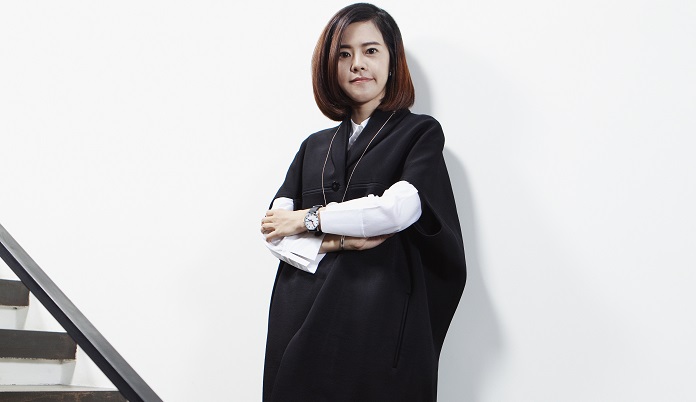 The client of 'Small Town Party' project wanted to rebuild and upgrade the image of their flagship restaurant, thereby expressing their decision to the public that they will serve every beef steak to perfection. The restaurant is located at a hidden corner of a shopping mall, and the entrance is small. The first major challenge for the designing team was how to attract guests to come in and make a good first impression.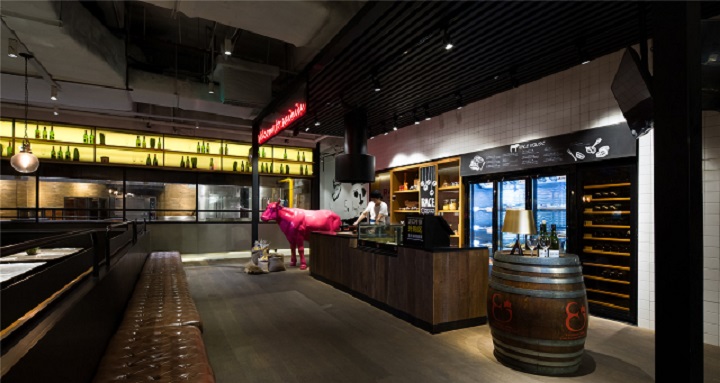 There is a foreign 'Small Town Party' hidden in lively and prosperous metropolis far from tumultuous city. Customers can only find the entrance of the steak house by following the ethereal aroma of steak. Here, they can experience the interest and delicacy brought by steak cooking to perfection.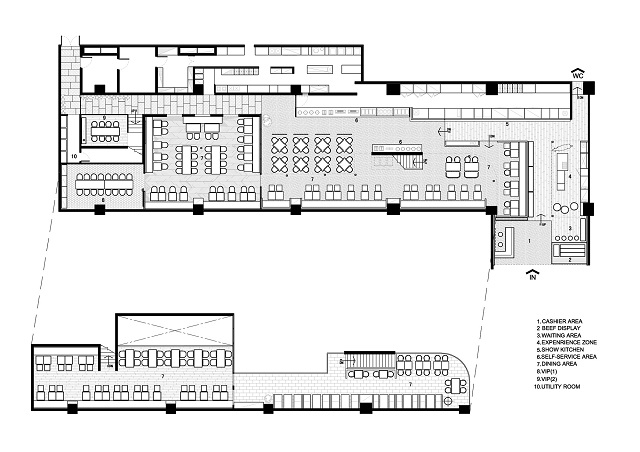 The project was completed in just five months. At the entrance, the team designed a cooking and a waiting area. Here, the Chef can be seen cooking live, all the while sharing the beef steak culture with customers. The guests can wait or place their order, while enjoying the cooking or else join the Chef in cooking. The designing is full of fun and presence of delicious food at the entrance. The aroma of the steak being cooked attracts the passerby, who end up as regular customers.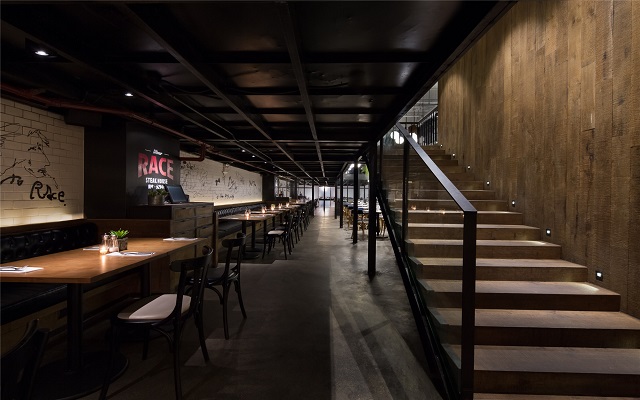 HE Xiao-Ping believes elegant design is a design, which is open for communication with people and one that can strike a resonance. She says, "The most important aspect of interior designing is that one needs to be very clear about the mission of the space and execute it in unison with the whole design practice.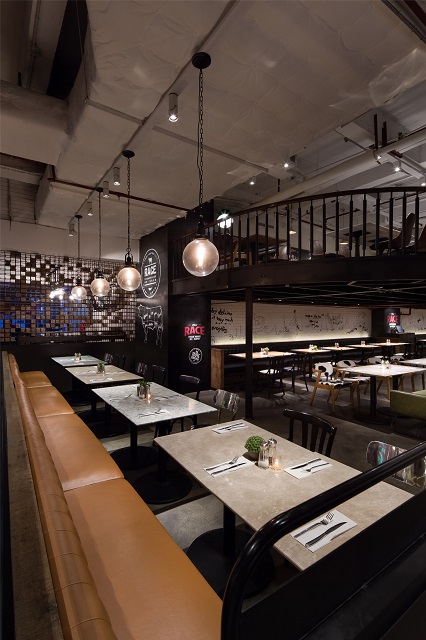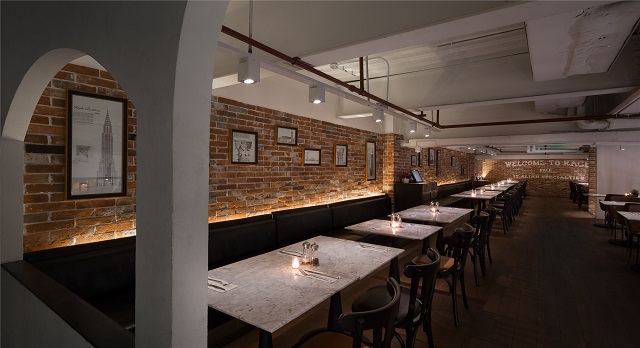 The designer partitioned the space skillfully with the concept of small house with various sizes of 'courtyards' snuggling around the small house, while the terrace extending and penetrating through them.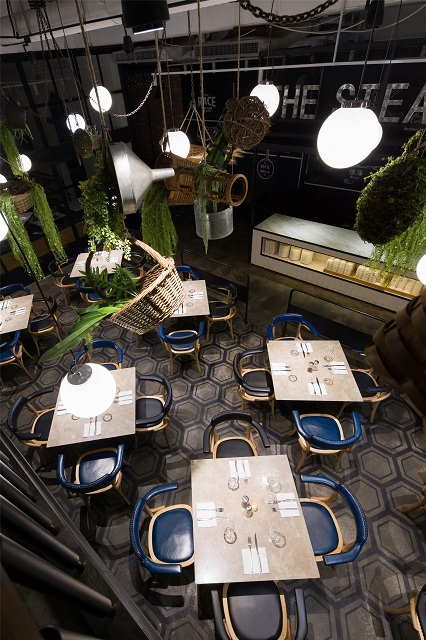 Guiding by the courtyard and terrace, customers who come to the entrance of the 'Small Town Party' by following the aroma of steak will have walk-in deeper into this exotic dining zone and arrive unconsciously at the foodie destination – the Cabin.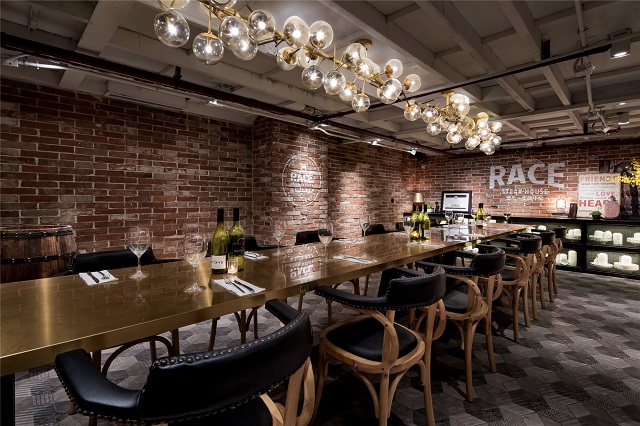 The enclosure that is narrowly separated and combined removes the sense of segmentation between the 'inside' with the 'outside'. The arc-shaped door opening and side window adds foreign sentiment to the 'Small Town'. This enables people to play freely by shuttling back and forth.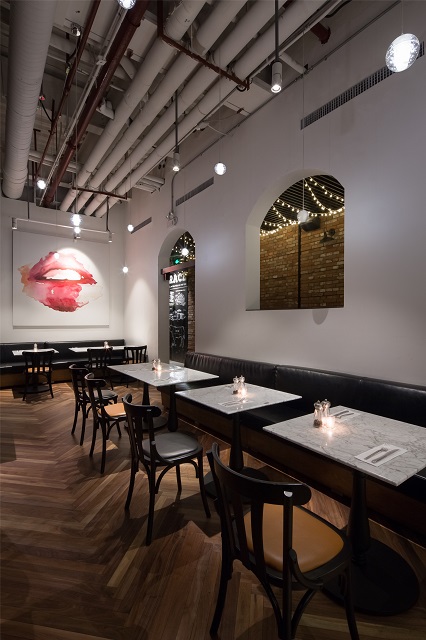 The enclosure of terrace, self-service area and small house forged the central garden. The plants hanging in the air reflect mottled figure under the illumination of light, which makes people feel exposed to the sunshine. Swinging the wine glass softly and savoring delicious steak, all worries disappear while enjoying good wine and delicacies. The ambience is simply perfect to enjoy dining the best steak in town.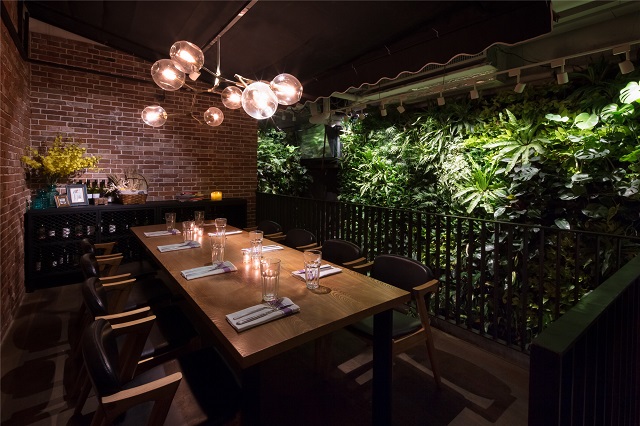 As for soft furnishings, the designer integrated some green plants to make people break out of superficial art form, keeping away from the urban uproar while returning back to plain, comfort and tranquility. HE Xiao-Ping reveals, "The 'Small Town Party' is not only purely a dining space, but also it is an interactive space for entertainment and sharing happiness."
Image Courtesy: C.DD