Gothenburg-based Scandinavian leading architectural practice White Arkitekter was established in the year 1951 by visionary architect Sidney White. In the last seven plus decades, White Arkitekter has spread its wings with 14 offices worldwide. A strong force of 800 professionals are engaged in various offices in Stockholm, Gothenburg, Malmo, Hampstad, Linkoping, Uppsala, Umea, Urebro, London, Oslo, Stuttgart, Vasteras, Canada and East Africa. Currently, White Arkitekter is headed by CEO Alexandra Hagen.
Sidney White established his firm with the sole aim to improve society through architecture. He has left his amazing legacy to contribute towards a more sustainable world. Seven plus decades' span of White Arkitekter is as strong as ever with the ideals of collective thinking and employee ownership. The architectural practice is owned collectively by 494 staff members out of 800. Of the 494, 117 are partners. Seldom one hears in the world of such an amazing vision of the Founder Sidney White.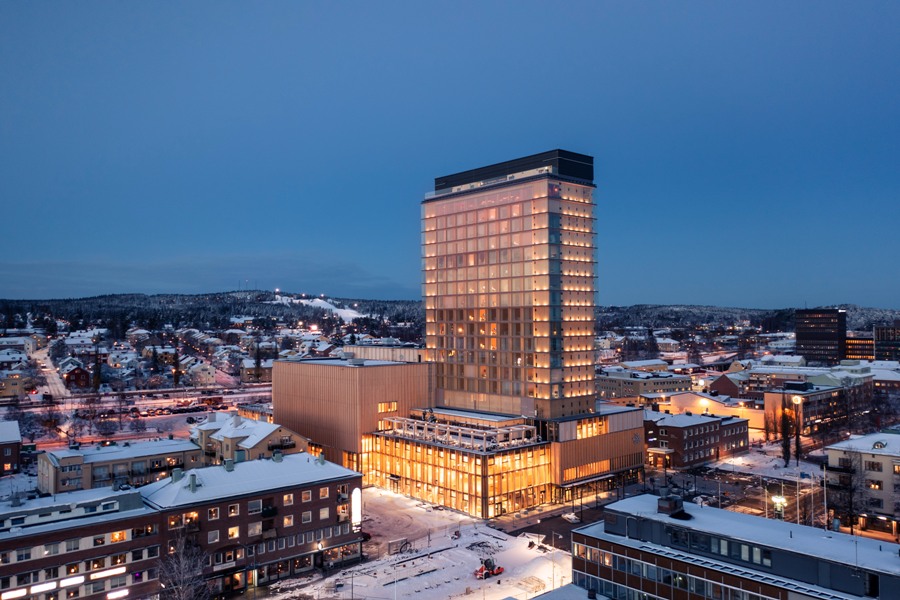 Sara Cultural Centre
Robert Schmitz is one of the leading partners and an award-winning architect. He graduated in the year 2005 from Chalmers University of Technology, Gothenburg, Sweden. In the year 2006, Robert Schmitz started his career at White Arkitekter and has served the firm with his amazing design creations since the last 17 years. His special focus on designing public, civic and cultural buildings are truly remarkable! Robert also happens to be a modern-day pioneer architect in timber designing and construction. He is also responsible to provide strategic inputs into the management at the Stockholm studio.
Johnny D interacts with Robert Schmitz to know about his journey into the architecture field and the award-winning 'Sara Cultural Centre' project. It is the world's largest carbon negative timber building.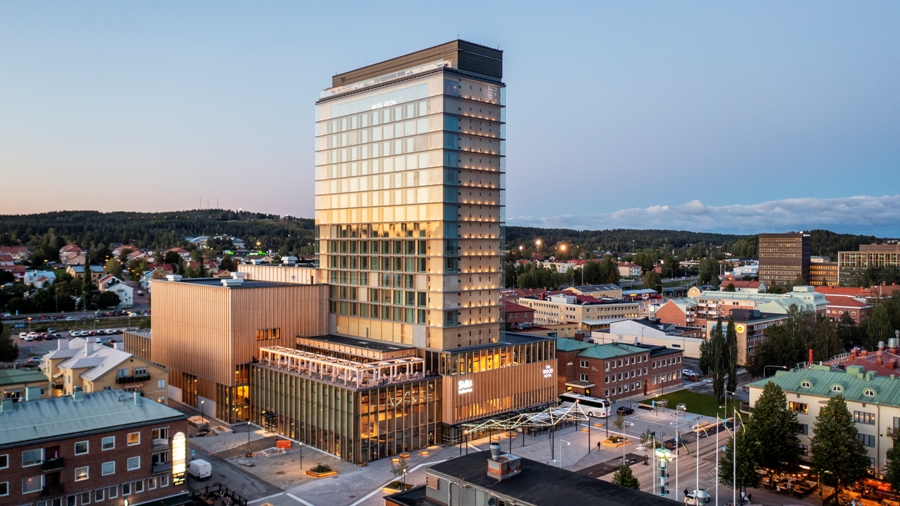 Making a Statement
What was your childhood ambition? Did you always wanted to be an architect?
My grandmother reminisces and reveals that I was determent to become an architect, when I was barely seven. Drawing apartment layouts, imaginary cities and playing with LEGO instead of doing my math homework was the part and parcel of my growing up years (smiles). I recall enjoying creating scenery and making props more than being on stage acting as part of a Youth Theatre Group.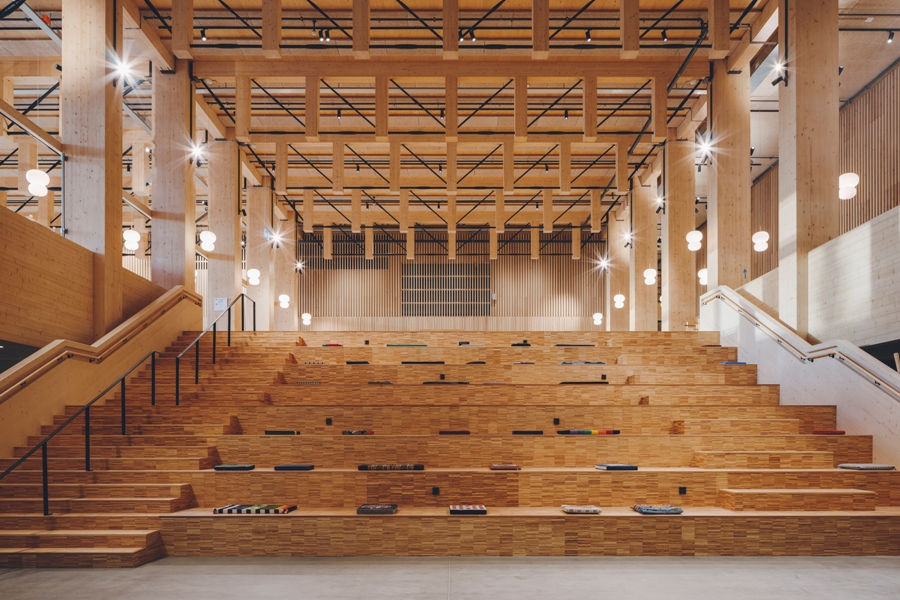 Leisure Zone
What role do you perform as a Partner at White Arkitekter AB?
I am a Senior Architect leading many of the company's flagship projects, from competition to completion. I am also the Director of White's competition team and part of the strategic office management at the Stockholm studio. I have extensive experience in leading interdisciplinary teams in large scale and complex projects.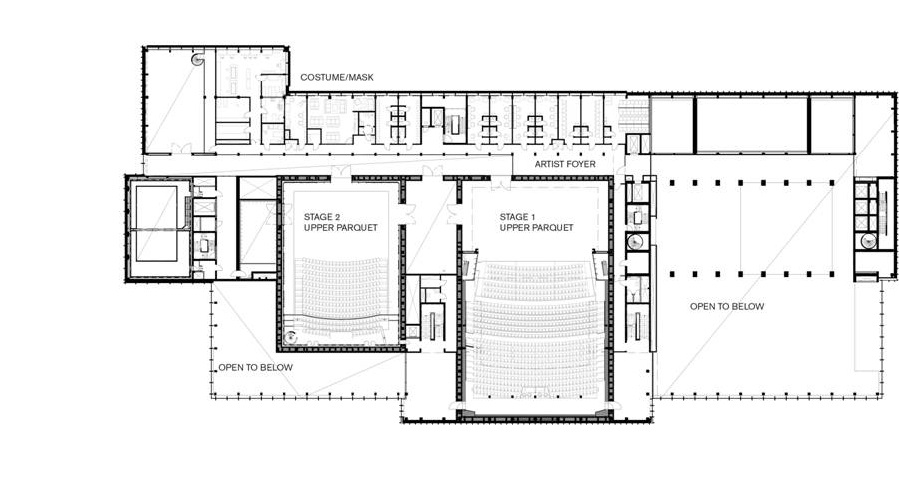 Plan – Third Floor
What are the various projects White Arkitekter AB is busy with in various cities and countries under your leadership?
Apart from several competitions, I am leading three ongoing projects in Stockholm – A 60,000 sq. m mixed-use development right next to what will become one the largest regional public transport node located in Stockholm, including a 33-storey residential tower on top of the new subway station. The project is expected to be open by the end of 2026.
Secondly, we are transforming a brewery into a 25,000 sq. m indoor sports centre, including four full-size basketball courts, including an arena for 2,500 spectators. It is expected to open by 2025. And, in the very heart of Stockholm, we are designing a 15-storey office tower made from mass timber – A new sustainable landmark in Stockholm.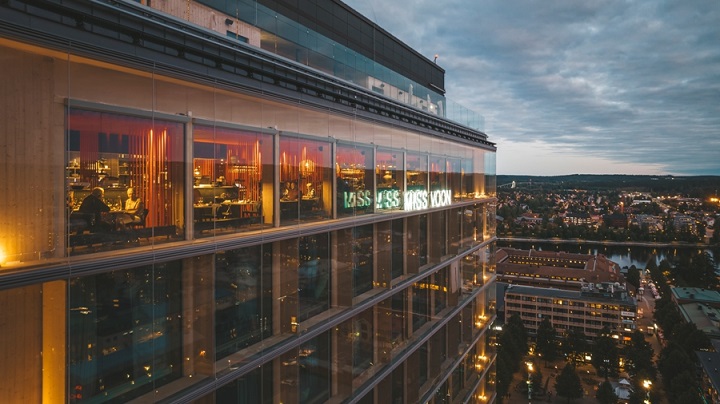 Scintillating Night View
What really goes in your mind, when the client states the first brief?
For me, it is all about reading the brief and figuring out the program and vision in relationship to the client's ambition and the surrounding context. Sometimes, it is about question some demands, in order to achieve a better concept. We start every project investigating the preconditions and discussing the brief from different angles. I never tend to have any presumptions or visions before we start, because all projects are unique and are developed for different reasons. As architects, our job is to listen to our clients' need, in order to envision the projects. For me, the more complex, the better. At White, we have developed a strategy guide for how we work with competitions, so that we can monitor and learn from previous ones. We have a winning hit rate of 30%.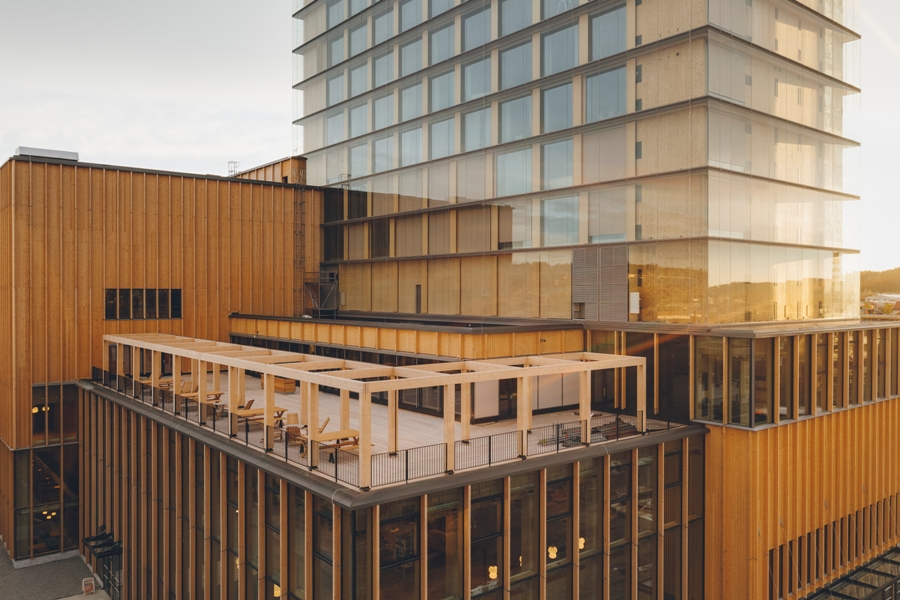 Timber Beauty
What was the brief of 'Sara Cultural Centre' project?
The purpose of the competition was to develop design proposals for a new cultural centre with hotel, i.e., a building where four of Skelleftea's current large cultural institutions could be assembled. Together with the hotel, the conference and congress operations could form a central building in the city for meetings, creativity and culture, and hopefully, become an incubator for further expansion of the city and the region. The city is looking for a "Cultural centre that dares", which pushes the boundaries and opens up for new types of cooperation, which contributes to make Skellefteå an attractive place for both residents and visitors – a building, where everyone feels welcome.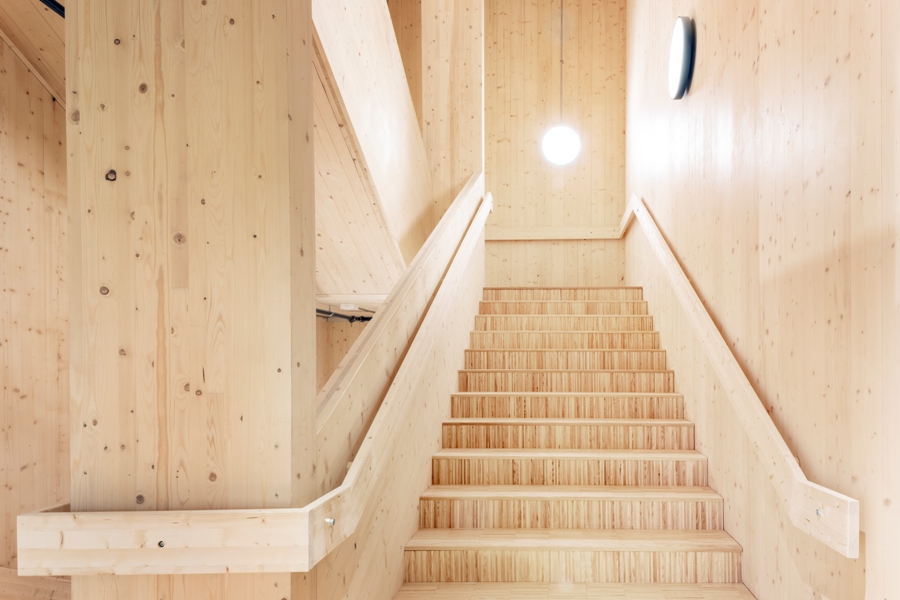 Structural Finesse
What were the major challenges to execute the project on real grounds?
The competition brief asked for a brave building. The first thing we did was to ask ourselves, If the municipality is brave enough to invest in the future, why not also invest in a sustainable building that inspires others also to do the same. Skellefteå has an abundance of sustainable managed forests and what better way than to use local material, that is also renewable and sequesters carbon. We thought the idea of using locally-sourced timber would benefit the local industry and academia. At the same time, it connects back to the regions' rich timber tradition and heritage, only now in a much bigger unprecedented scale.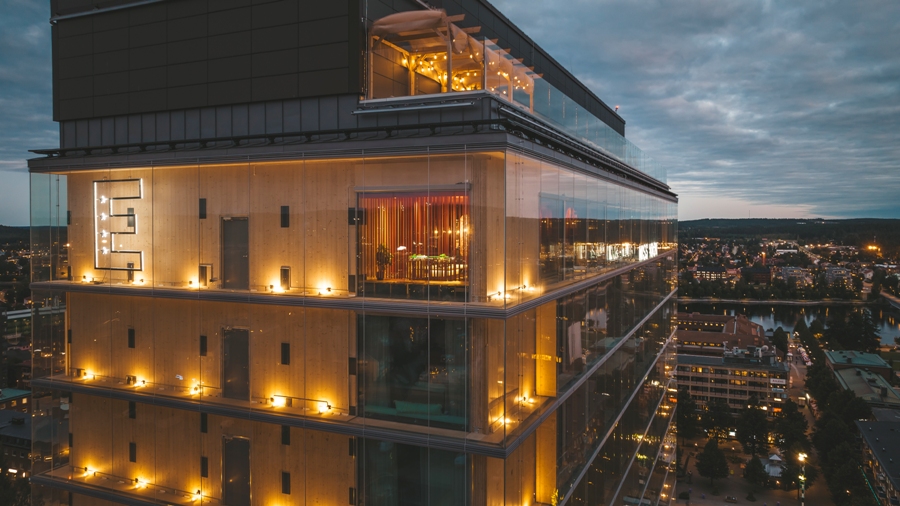 Hotel Rooms
How did your team overcome them creatively?
To secure a viable timber proposal, we teamed up with structural engineer Florian Koche, based in Oslo. Together, we integrated the program and construction, working with the characteristics of timber. We also introduced a working method based on structural optimization. For example, to achieve long spans over the public lobbies and still maintaining a high ceiling, we created a hybrid timber and steel trusses – visualizing timber for vertical load, being good at taking pressure, and steel for diagonals, for tension. These became part of the architectural expression. For us, it was important to expose the constructional timber.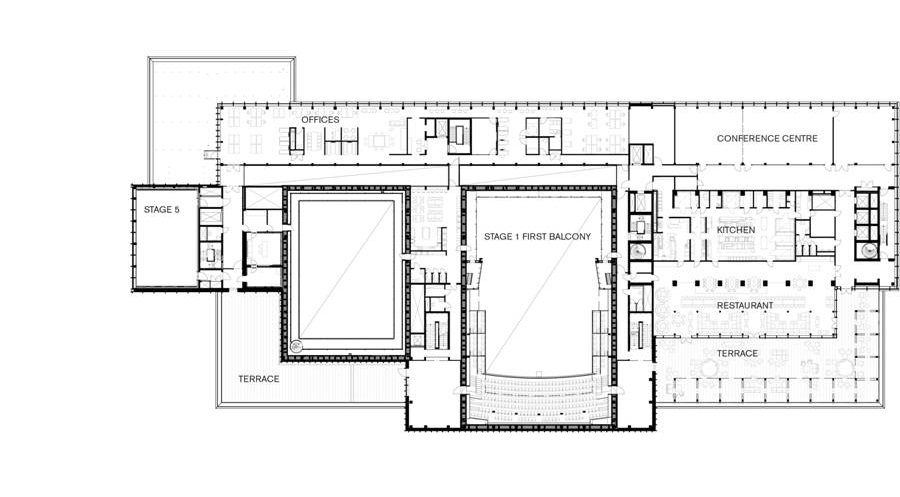 Plan – Fourth Floor
How would you describe the 'Significance and Elegance' of 'Sara Cultural Centre' project?
Besides the exposed timber giving warmth and character to the building, I think our honest approach to design together with a clear layout, where all the different cultural programs connect seamlessly, has created a space for people to meet. In this way, the building becomes a transformative space that can shift programs depending on the situation and events. Sara Cultural Centre is more than just a culture centre. It has become a cultural workshop that strengthens the community.
As a nod to my background in the creative arts, I wanted to shine a light at the traditionally, otherwise hidden, backstage areas. By bringing them into full view through the windows from the street outside, the hope of triggering an interest in creativity and to celebrate the behind-the-scenes making of culture has created the elegance of the project.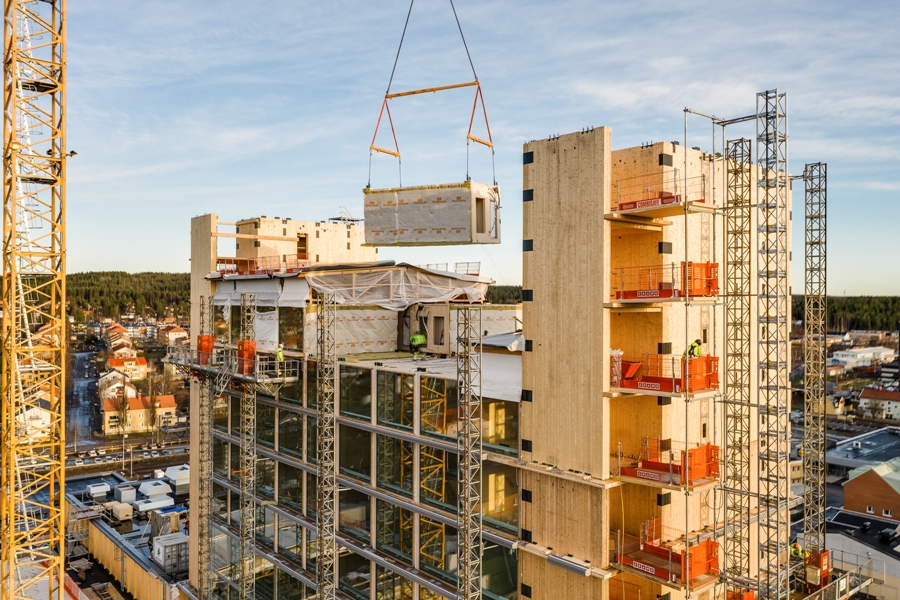 Prefabricated Unit Installation
Please mention 5 major 'Sustainability' features you incorporated in the project.
Locally sourced timber – reducing the transport by 80%. The timber sequester more than twice of the total emissions from materials to construction over 50 years;
Material optimization – The right material on the right place;
Runs on 100% renewable energy;
Hybrid natural ventilation; and
Photovoltaics on roofs and façades.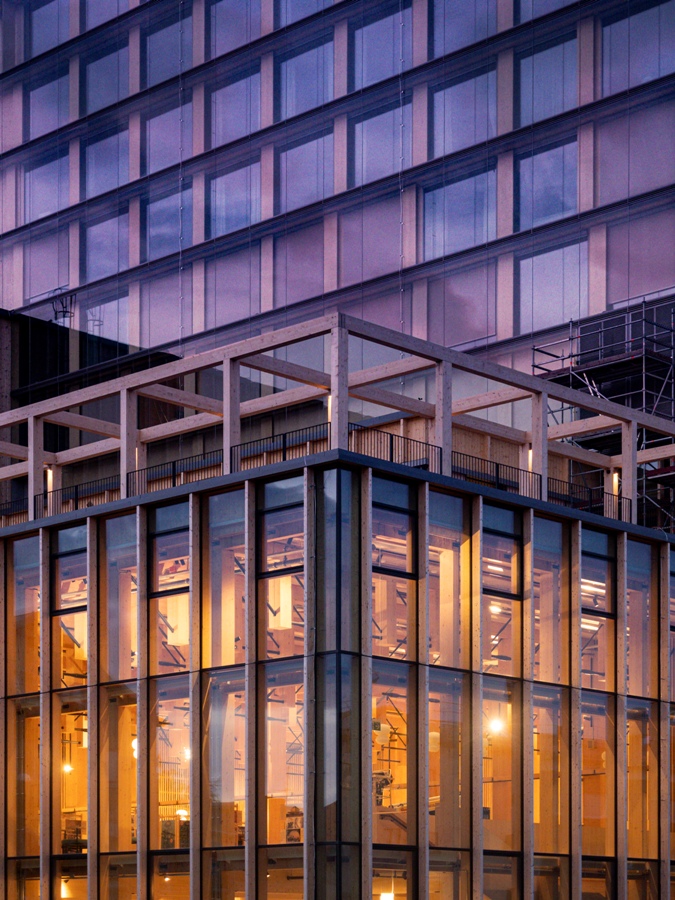 Structural Elegance
What is the total area of the project, estimated cost and design-to-finish time period of the project?
Ground Floor Area: Around 30,000 sq. m. Total cost 1,050,000,000 SEK. We won the competition in June 2016 and we handed the project in September 2021.
How do you see urban planning and architecture in cities changing to overcome climate catastrophes?
I believe every city needs more greenery, plan for lesser cars and more pedestrian-friendly neighborhoods. We need to plant more trees and create green structures to even out and lower the microclimate, thereby reducing the risk for flooding. The awareness of climate change is happening right now everywhere. We need to plan for sustainable livable cities.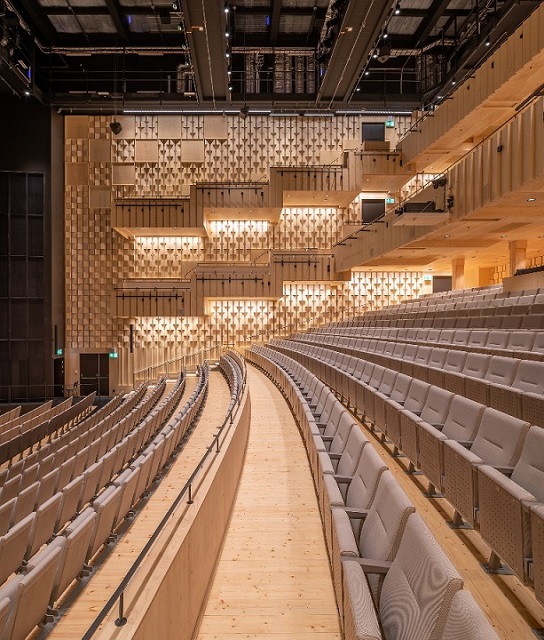 Interior View of Cultural Auditorium
Flawed Urban Planning and age-old drainage and sewage systems has taken a toll on cities of the world – Your valuable insights to overcome this major issue, so as to make cities flood-proof, safe and livable once again.
We have to start understanding the local context and the city's unique pre-conditions, in order to plan in a more resilient manner. Most importantly, we need to plan for livable cities for people to thrive in and not for cars. We need to plan for parks, recreation, public transportation, safe cities and inclusiveness. Density and democratic spaces are also important.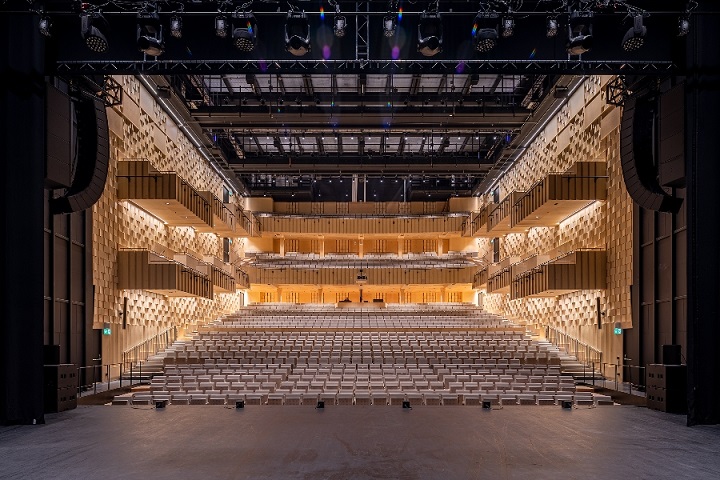 World is a Stage
Which significant aspects of the global platform 'zerobeyond – the new frontier!' did you liked the most, and why?
I like the fact that 'zerobeyond – the new frontier!' addresses both the climate we are facing and discussing the solutions in a professional way, lots of voices that are in a personal way give their views. The web page is clean and easy-to-navigate interface enhances the overall experience.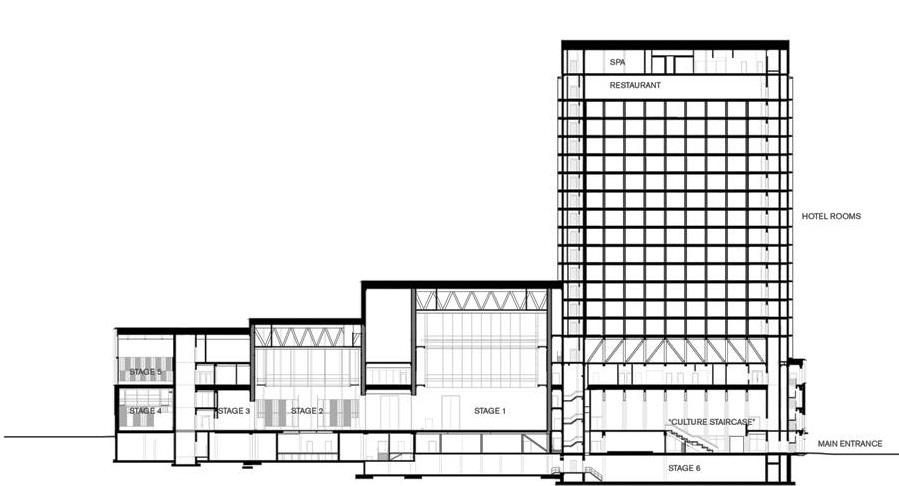 Section
How would you describe Robert Schmitz as a leader and a person?
I would say that I am a very passionate leader and always trying to inspire my colleagues. I am establishing a vision for the project, but believe that the collective is stronger and you get a lot further with collaborations. I am no one without my team! So, it is important to build a team, where everyone involved feels an ownership over the project.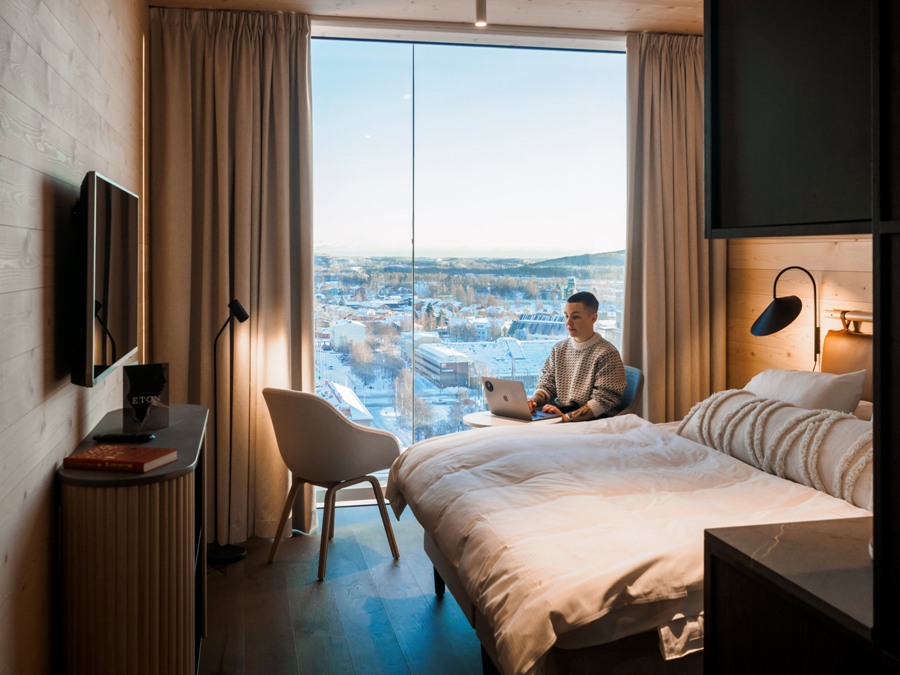 Room with a View
AI in architecture – is it 'the' shortcut to creativity, a curse or boon to architecture? Elucidate.
Hahaha… I think it is both! But being an architect, I choose to stay positive. We need to understand the impact of AI and how best we can use it as a tool to enhance our way of work, in order to make better and wiser decisions. Thereby, improving and optimizing processes within architecture. Used in the right way and with people that makes the right decisions, AI can really be a key to speed-up the transition to a climate-neutral future.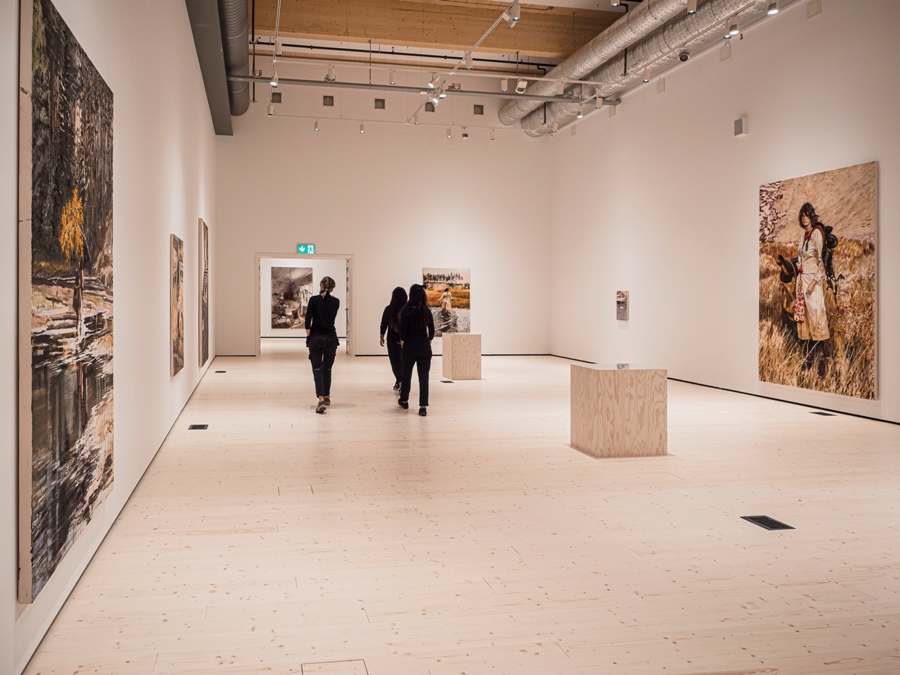 Spacious Art Gallery
Please state five recent awards' win by White Arkitekter AB.
'Velindre Cancer Center' Velidre, UK: Zero Carbon Hospital;
'Makasiiniranta' Helsinki, Finland: New mixed-use development on premium location right in the Quey side;
'Campus University Laval' Quebec, Canada: Residential, mixed-use urban planning;
'Hagalund' Stockholm, Sweden: Transformation and New urban development in an industrial district; and
'Spelbomskan' Stockholm, Sweden: New timber office tower in the City Centre.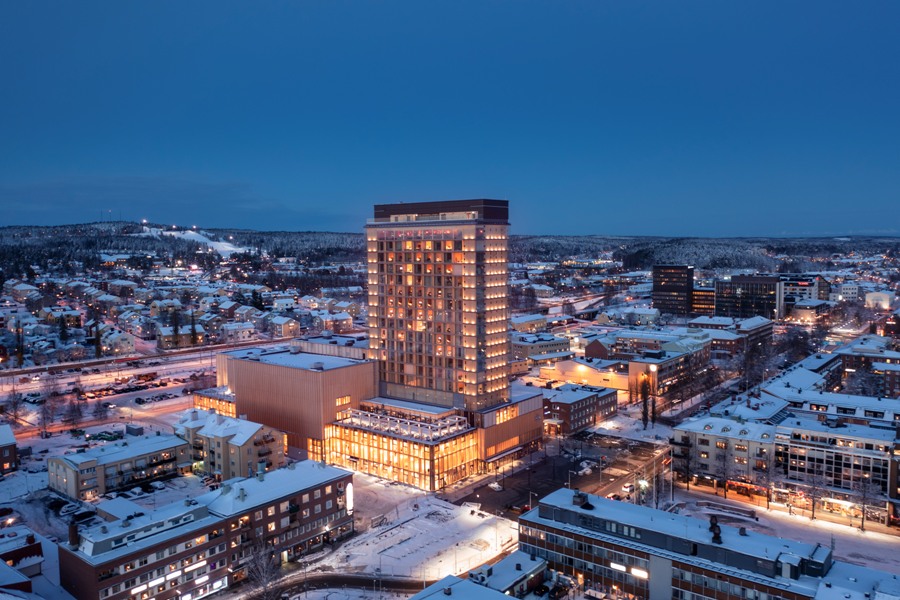 Beautiful Snowy Evening View
Image Courtesy: White Arkitekter AB