RAAS Chhatrasagar is a 20-key hospitality property located near the town of Nimaj, in Rajasthan's Pali district, India.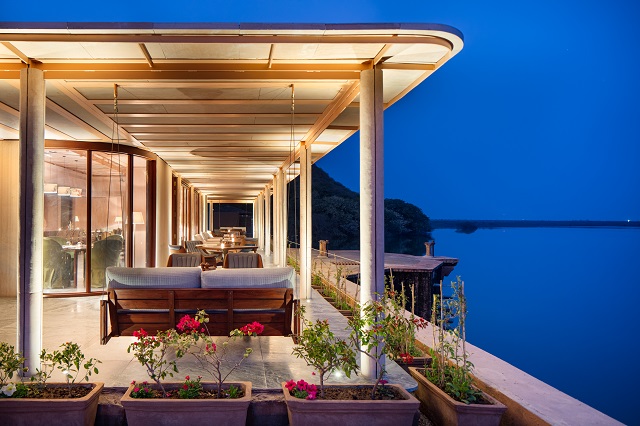 Perched atop a nearly 150-year-old check dam that forms a perennial rainwater lake, it reinvents an earlier property that used to operate out of seasonal tents.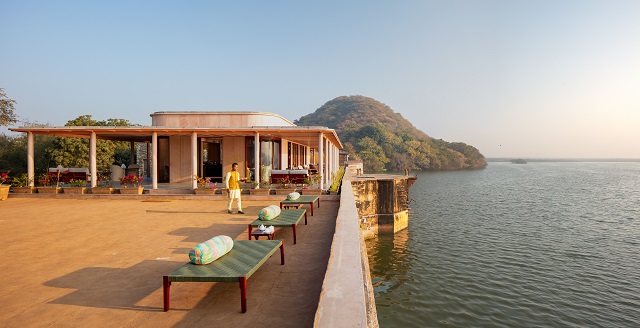 RAAS Chhatrasagar provides guests with a year-round opportunity to observe the region's abundant biodiversity amidst 800 acres of pristine forestland.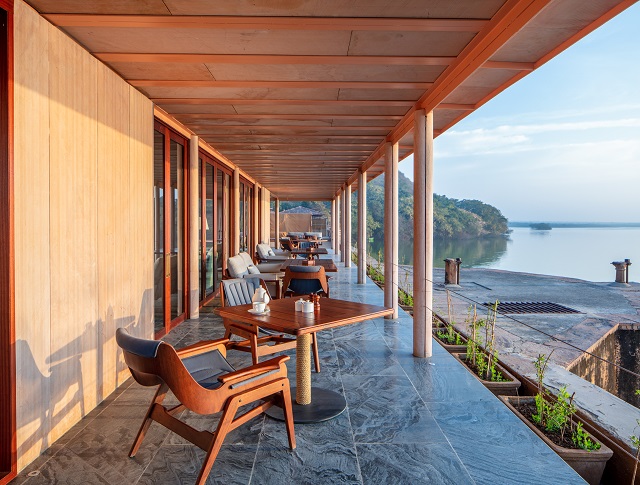 Chhatrasagar is an artificial lake that formed in the late 19th Century when a local Rajput noble, Thakur Chhatra Singh created an embankment across a tributary to the rain-fed Luni with the intent to provide farmers continuous water supply for irrigation.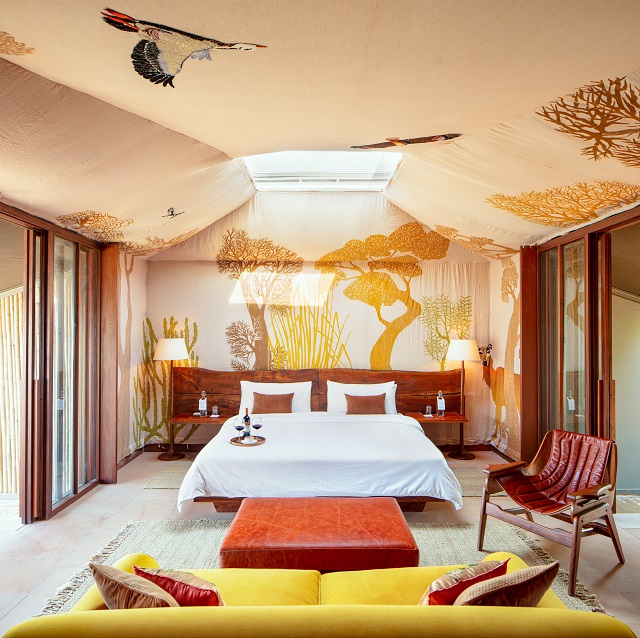 The design brief called for developing a perennial property resilient to the harsh summers and cold winters of the region.
The Baradari Restaurant creates a seamless connection between the two key experiences offered by the site—the panoramic views of the lake, and the serenity of the forest belt.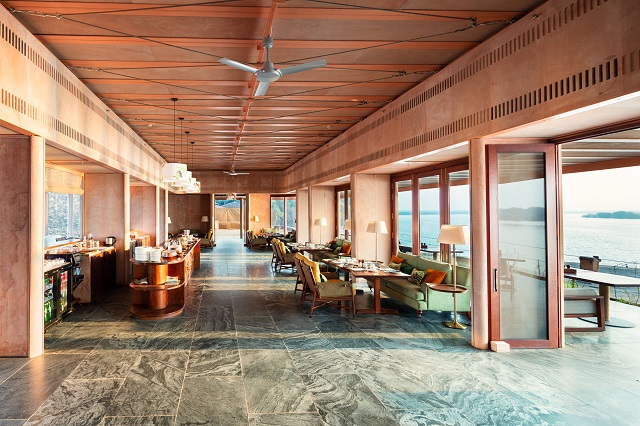 The interiors channel a soft and restrained material palette composed of hand dressed local Chitar stone to heighten the element of understated luxury.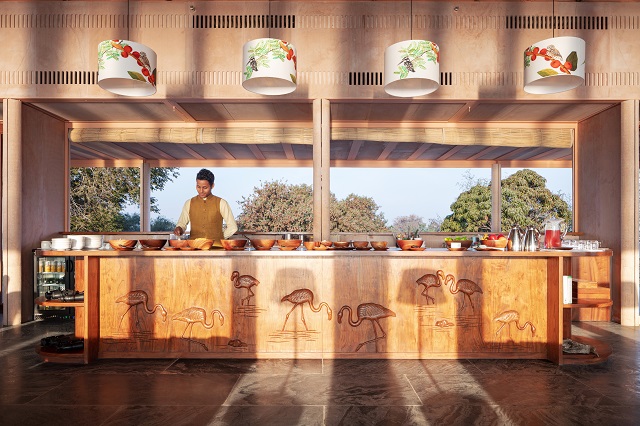 The verandah offers al fresco dining; the interiors, in addition to dining pockets, features a buffet counter that doubles as a bar that also serves the swimming pool deck.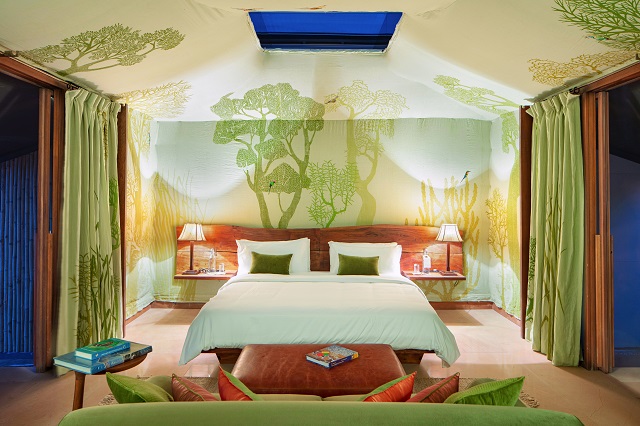 The pods are fabric-lined internally as well as offering both acoustic comfort and serving as a vibrant canvas celebrating the diversity of plant and animal forms from the region – manifesting as an extension to the sightings observed in the environs.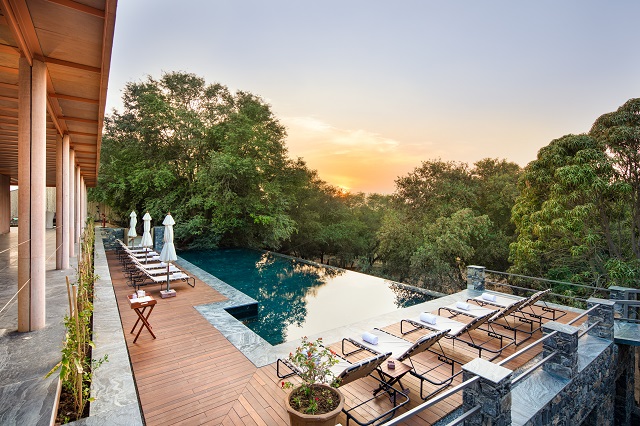 Retractable skylights installed within the roof capture the changing kaleidoscope of diurnal and nocturnal variations.
Image Courtesy: Studio Lotus
Photographer: Studio Noughts & Crosses