The new frontier – 'zerobeyond' is committed to encourage the younger generation of architects by showcasing their projects from all over the world. Hailing from Arcos de Valdevez, Portugal – the quest of Paulo Gomes in the field of architecture took place sui generis (in its own way). During his growing up years, Paulo was a football player. As a young man, he turned professional and successfully played for S.C.VIANENSE for many years.
It is interesting to see a football player turn into an architect and creating some amazing architecture in Portugal. Apart from football, Paulo's interest in architecture came from his early childhood. He reminisces, "In the middle of my career, I chose to go back to studying in a more serious way. I opted for amateur sports, in order to be able to complete my Bachelor and Masters in Architecture from Escola Superior Gallaecia, renamed as UPT – Universidade Portucalense, Porto, Portugal."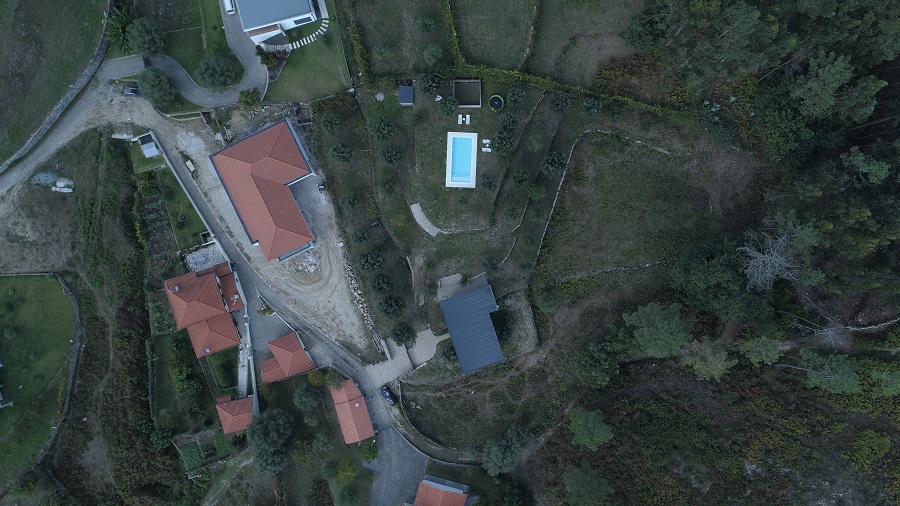 Paulo Gomes did his internship with the architecture and construction Company Viana do Castelo Festa&Festa, S.A. After his Masters, he continued working with the Company to hone his skills and learn from the senior architects. With a confidence to stand on his own, in the year 2018, he established Paulo Gomes, arquitectura in Viana do Castelo, Portugal. His design creations have stood out in the development of single family homes. As a creative architect, Paulo has created his prominence in the Portuguese architectural panorama.
Paulo Gomes talks to Johnny D about his journey and recently completed project 'Arcos de Valdevez – Refuge House'.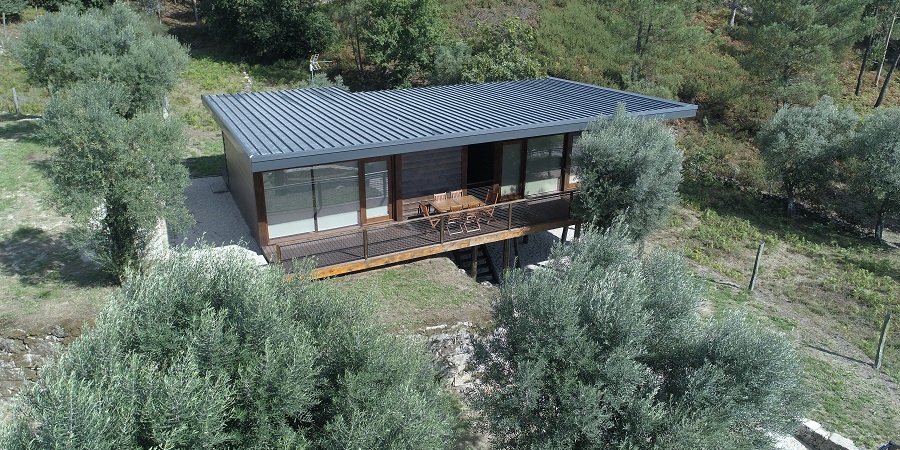 When you look back at your childhood ambition, did you always wanted to be an architect?
Certainly not! During my childhood, I had the full conviction that I was going to be a professional athlete. If this was not achieved, my profession would necessarily have to be linked to sport – maybe a sports' teacher or a coach (smiles).
What are the various projects 'Paulo Gomes, arquitectura' is currently busy with, in various cities and countries?
Currently, we have many residential projects. This being the typology, where we feel most comfortable, in the north of Portugal, namely, Viana do Castelo and Braga. At the same time, we are developing architectural studies for sports and industrial areas for very specific clients, who want to invest in these business areas. We are still a small company and know how far we can go despite our enormous ambition and desire to expand professionally.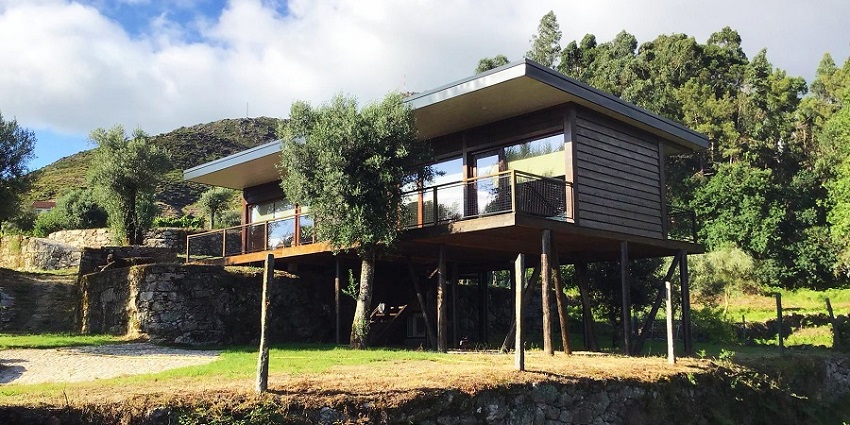 When the client states the brief, what really goes in your mind?
Most of the time, I look for casual meetings without great commitment. If possible, at the place of the future intervention, simply to listen to what the client has to convey to me. The meeting can take 5 minutes or 5 hours, as long as I can extract from it what I want that will help me in my creative process. So far, it has been going very well, so I do not see any reason to change it (smiles).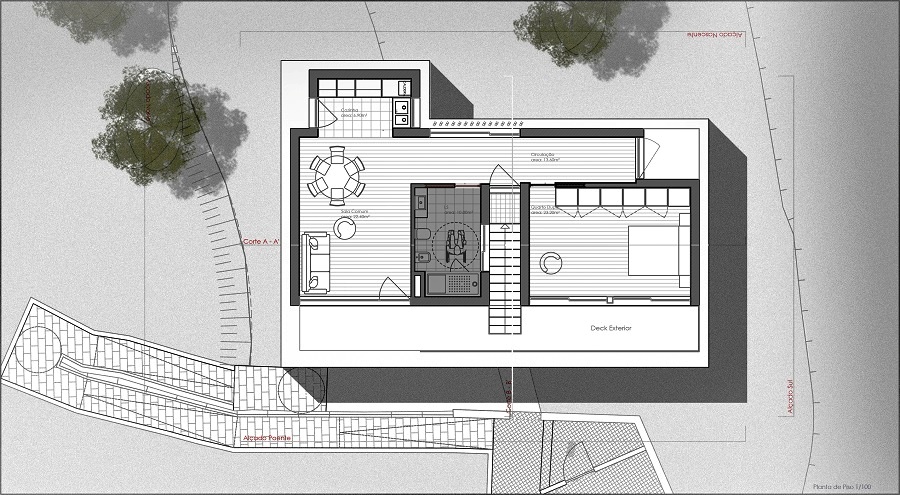 What was the brief of the 'Arcos de Valdevez – Refuge House'?
The client had very definite ideas about what he wanted for this project. He wanted single-family house that would be integrated into the local ecosystem, with sustainability and recyclability. We proposed a wooden house that interferes as little as possible with the land. The distinct configuration of the place suggested that an implantation be elaborated that allowed to fully explore the views of the surroundings. For this purpose, a platform was designed at the low average level of the land that promotes the simultaneous coexistence of social and leisure environments in a permanent dialogue between exterior and interior, giving a character of a place where man can enjoy the beauty of nature, and, at the same time, carries out its daily activities in a harmonious way.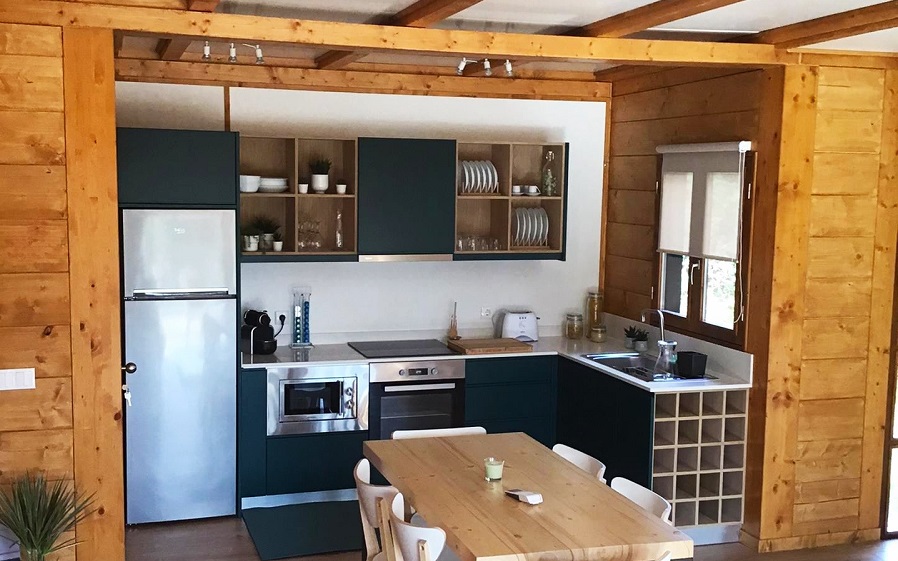 A volume, based on a terrace, rectangular configuration, east-west orientation, opening mostly to the west, being at a higher level of the street and accesses to the lot, thus allowing to enjoy the immense surrounding landscapes. The terrain is beautiful, I would say idyllic, with many trees and vegetation, all in terraces, a very common feature in the north of Portugal. The idea was promptly accepted and I presume the result even surpassed the client's expectations, and I must confess that even ours.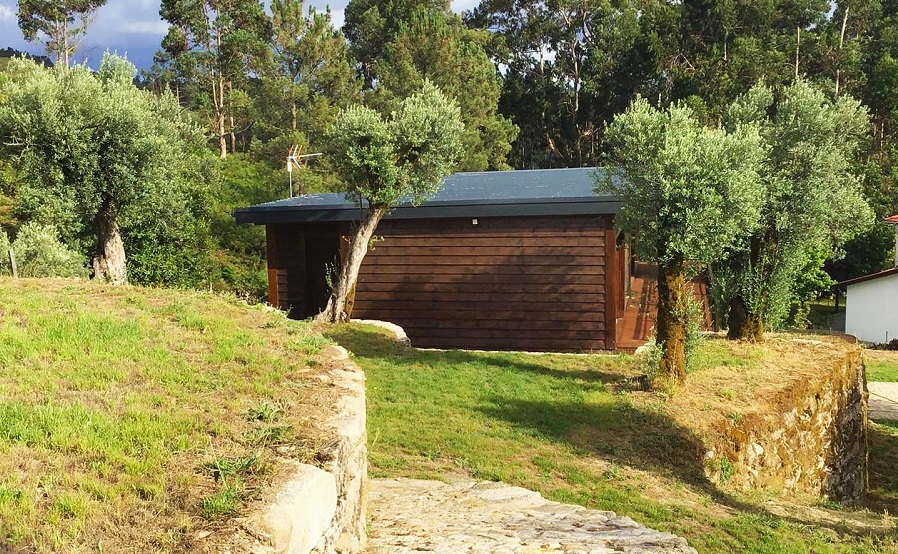 What were the major challenges of the project?
The biggest challenge was to find the right place for the housing implantation. After that we did a solar study to understand where we would have more problems with insulation, especially during the summer when temperatures can reach 40º Celsius. Then the final challenge was to try not to cut any pre-existing trees, which was achieved with great success. Only three trees had to be moved to a different location.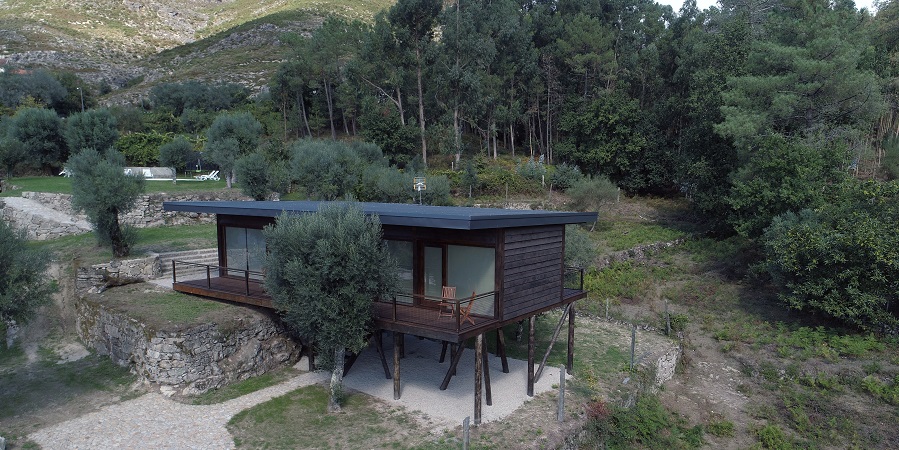 How did the team overcome them creatively as the project progressed towards completion?
The positive thing about being a small working team, with just three architects, is that we all work intensely on the same projects and try to contribute the best we have – professionally and personally. This allows us to never lose control of the project and as they say in Portuguese – 'to row in the same direction'. When we saw the final result, we realized that it was really worth all our efforts and dedication.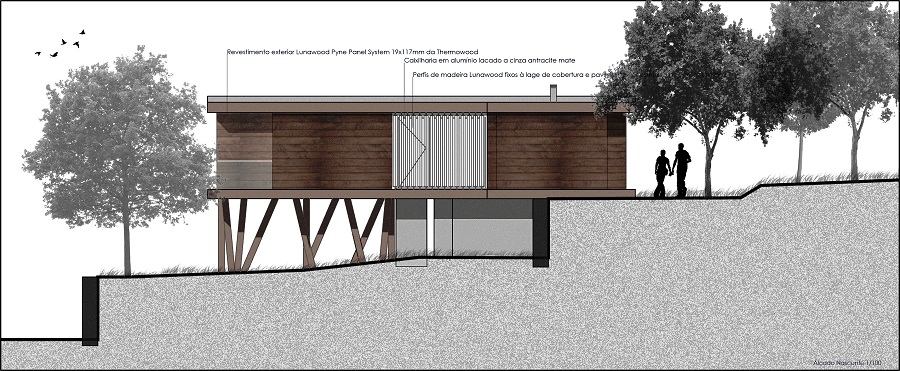 How would you describe the 'Elegance of Design' of the project from an architect's perspective?
I usually visit the house a few times during the year. Whenever I arrive at the place and see its implantation, it gives me the feeling that I am arriving at a natural terrace for contemplation. It seems to me that the house designed in that way justifies its existence there. It gives me spiritual sensations that are difficult to put into words. Whenever I think that the impact on the site and on the ecosystem was almost nothing, I am filled with pride and satisfaction!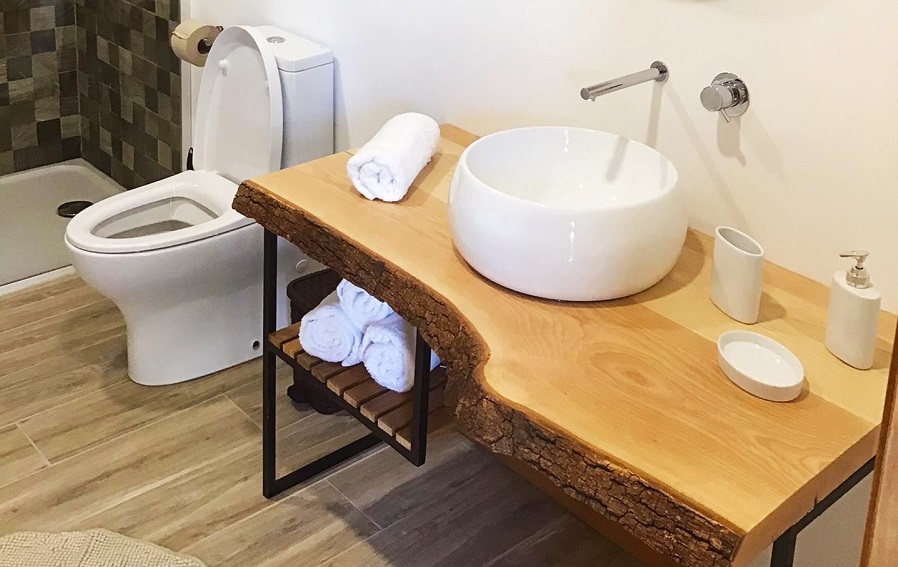 Please mention 5 major 'Sustainability' features you incorporated in the project.
Some aspects that I mentioned in previous answers, such as the maintenance of the implantation land practically unchanged, respect for the pre-existing vegetation, the wood used in the construction process was all cut and treated on site or in the vicinity. No walls were built that could make it impossible for native animal species to move in their daily lives. Another important factor that is seldom mentioned, the construction company is based in the parish, where the project was carried out, which implies lower expenses on transport and everything that entails bringing workers and machinery from other more distant places.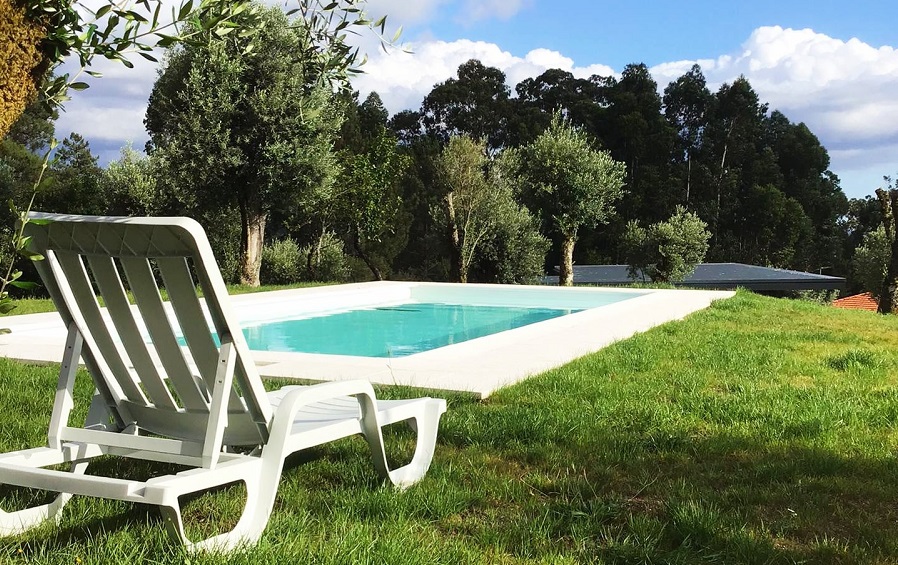 What is the total area, estimated cost and the design-to-finish time period of the project?
The total area of ​​the land is 2513.00m². The implantation area is 45.43m² and the construction area is 116.04m²: Housing – 77.40m²; Swimming pool – 38.64m².
The estimated budget was around 110,000.00 Euros. The project was executed and completed in six months.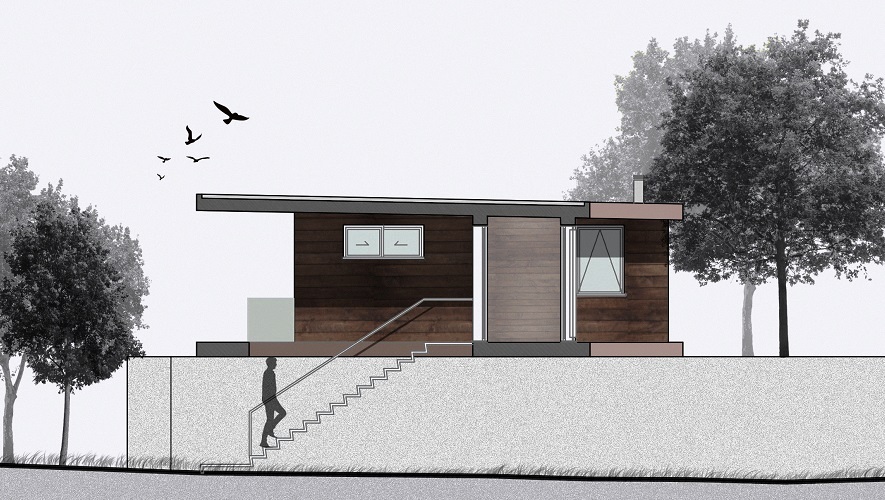 How much significance would you attribute to the conscientious efforts of the structural / civil engineers in this project?
My point of view is that architecture and engineering have to be complementary to each other. It makes no sense to think about architectural objects without thinking about how we can execute them. In this project, the engineering work went hand-in-hand with the architectural work, because as you can see, in structural terms the project is quite different from the conventional, with most of the building being based on pilotis (stilts).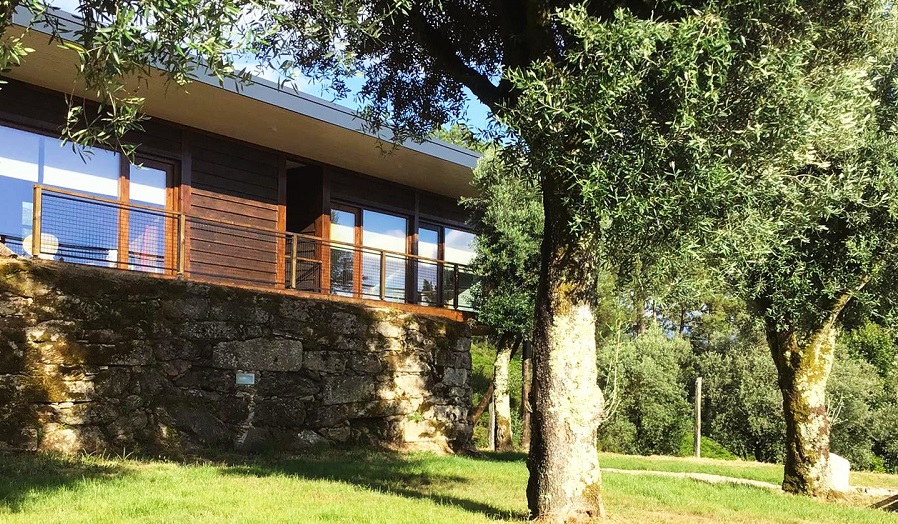 How different is Portuguese architecture from the other Architecture, namely European, Western or Asian?
Portugal is a small country, but it has a very rich historical past. It absorbed knowledge from other cultures, especially Africa and Asia and Eastern countries, and took that same knowledge to other places, having played an important role in this aspect. Contemporary Portuguese architecture has, in fact, been quite successful outside the country, with two Priztker Prize winners – Alvaro Siza and Souto de Moura. A group of high-quality architects, who are very keen on innovation, while respecting cultural aspects in which they will intervene, be it in Portugal or abroad. I think this is the feature I most admire in Portuguese architecture. It is not better or worse, it is just different!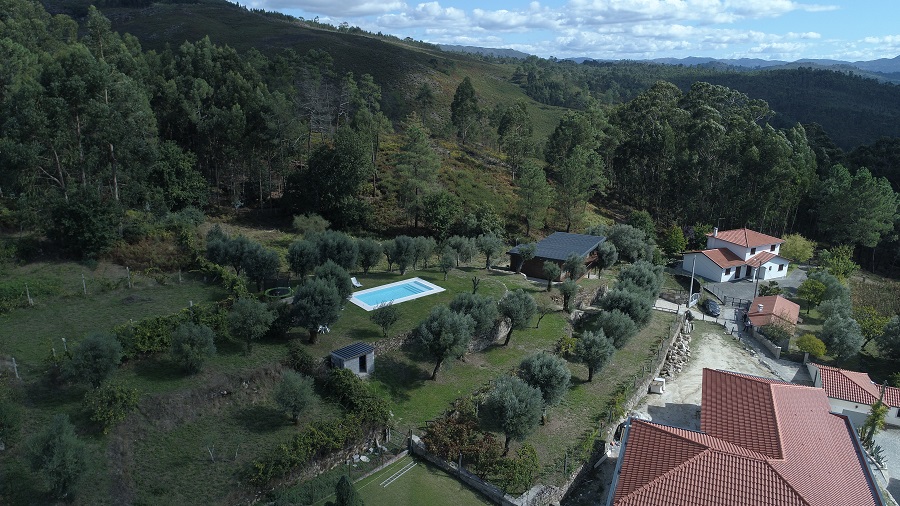 How can architects of the world be able to minimize the catastrophic effects of 'Climate Crisis' to safeguard the future of Planet Earth?
I am always trying to do my job in the most honest and correct way. I take the best options for the customer and the environment, and being faithful to my principles both in my professional and personal lives. As Gandhi said, 'Be the change you would like to see in the world'!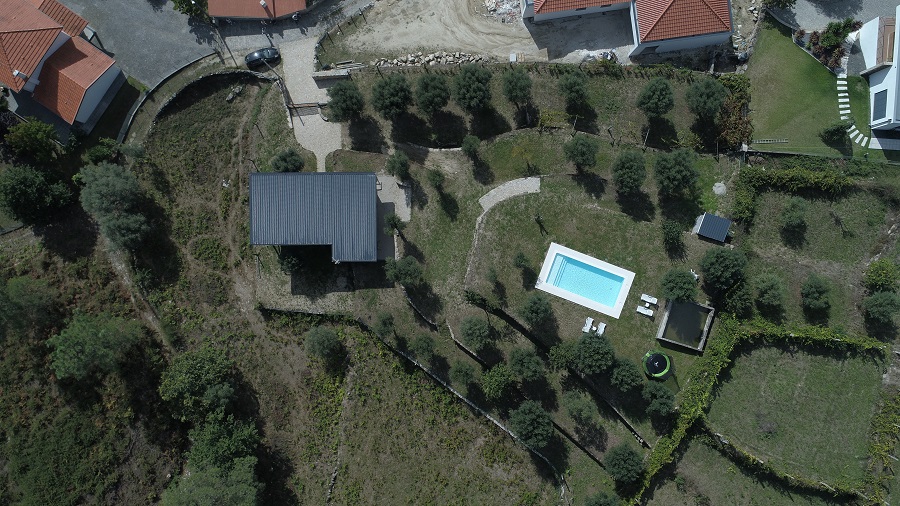 Which significant aspects of the global platform www.zerobeyond.com did you liked the most, and why?
I really like the topics referenced on 'zerobeyond' with very relevant, current subjects, a lot of environmental concern and interviews with excellent professionals.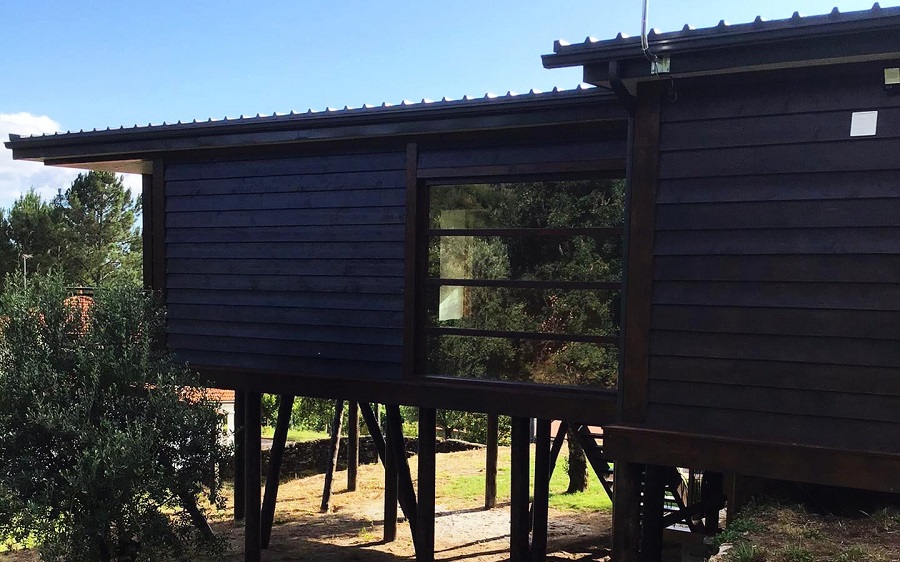 How would you describe Paulo Gomes as a leader and a person?
I believe that leadership should not be imposed, but acquired through example. I consider myself an architect, who loves what I do and does not consider architecture a job, but a great pleasure. Those around me usually get carried away by my way of looking at the profession and may even look at me as a leader, even though I do not do much, to be one.
Image Courtesy: Paulo Gomes, arquitectura