The GEN Z Series is fast catching up with young would-be architects, who are eager to showcase their creativity and get noticed worldwide. However, I must confess the percentage of creative and confident GEN Z architects is very-very low. I wonder at times, why architecture students from all over the world are lacking confidence to showcase their creative design ideas to the world.
The GEN Z Series travels from Lebanon's Holy Spirit University of Kaslik in Jounieh to Manchester School of Architecture in the United Kingdom. Andreea Rusu, a Romanian from a small town called Targu Mures displayed great confidence to grab the opportunity. Andreea graduated recently with a Bachelor of Arts with Honours in Architecture degree from Manchester School of Architecture, UK. As a kid, Little Andreea always found joy painting whenever she gets the chance to hold a pen and paper. In her childhood joy, she has found the perfect profession in architecture.
Exuding confidence, she confesses, "My architecture course has been a rollercoaster of challenges and enthusiasm in equal measure. One thing I am most excited in life is to create. As an architect, I will be able to create many memorable projects in near future." With her heart in the right place, Andreea Rusu has designed a 'Feminist School of Freedom from Substance' project in her final year.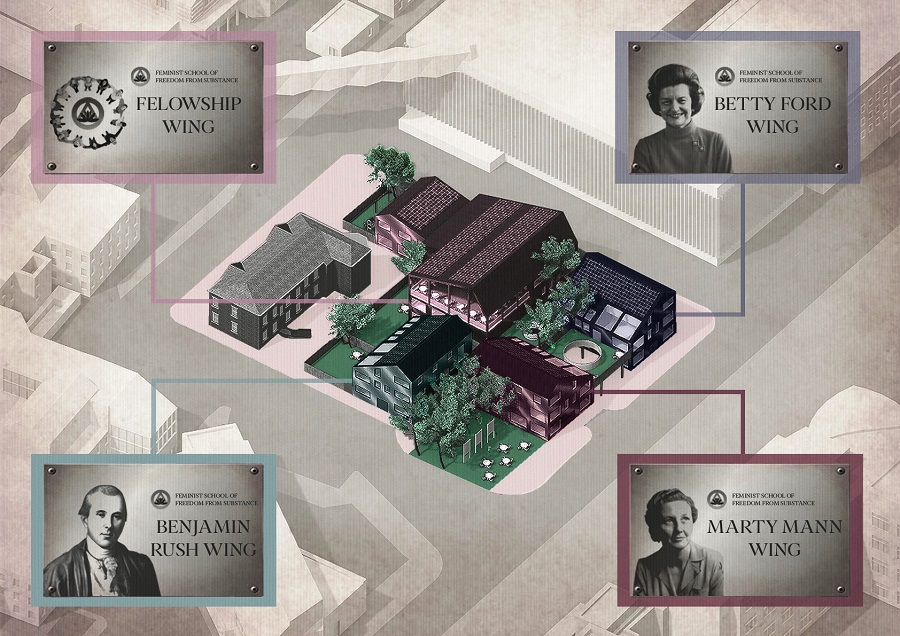 Andreea Rusu talks to Johnny D about her journey into architecture and her project.
Your childhood ambition, did you always wanted to become an architect?
One of the things, I remember most vividly from my childhood is the pure joy of drawing. There was no inhibition or pressure I simply drew, because putting pen to paper made me happy. While drawing, I felt most like myself (smiles). In my school years, I was always eager to challenge myself with subjects outside my comfort zone, such as Mathematics, Computer Science and Physics. However, I found myself at a crossroad of very contrasting domains, art and science, until I realized the answer was architecture. Encapsulating a little bit of everything, architecture satisfies the need for creative artistry, while also making use of one's love of travel, close attention to detail and willingness to engage in the challenge of hard technical work.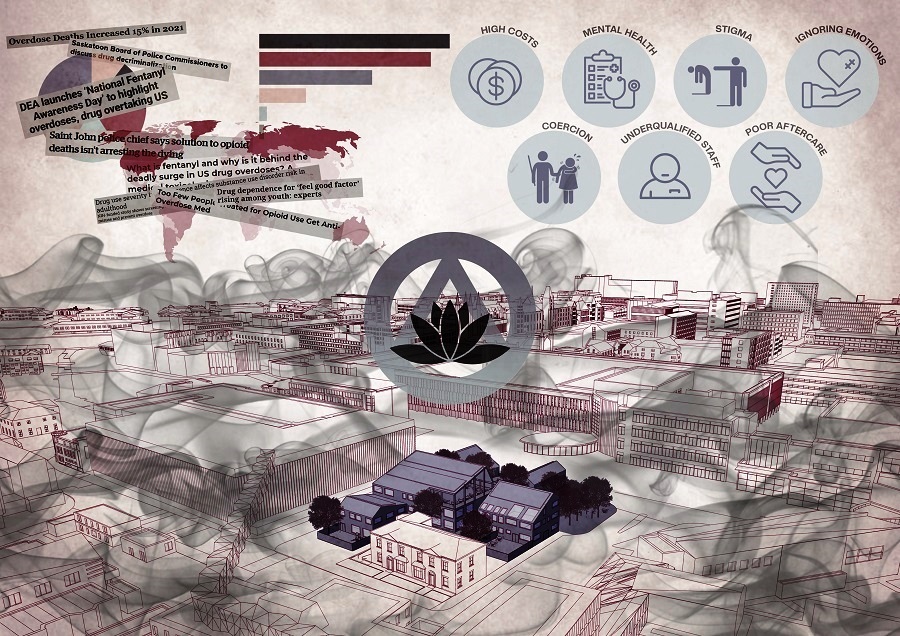 Please write briefly about your University and Course.
My Course is anything but ordinary, as it is collaboration between the two best known universities in Manchester, University of Manchester and Manchester Metropolitan University. During the three-year Course, the Architecture cohort is fortunate enough to benefit from the two sets of facilities and the two support systems, which is incredibly helpful and can make our lives easier a lot of the times.
My favourite about the Course was learning through practice as opposed to theory. From day one, we were learning about the process of designing a building by designing our own and getting a first-hand experience of every step that needs to be taken. We created a total of six projects, and with each one, the vision became clearer and the confidence grew stronger.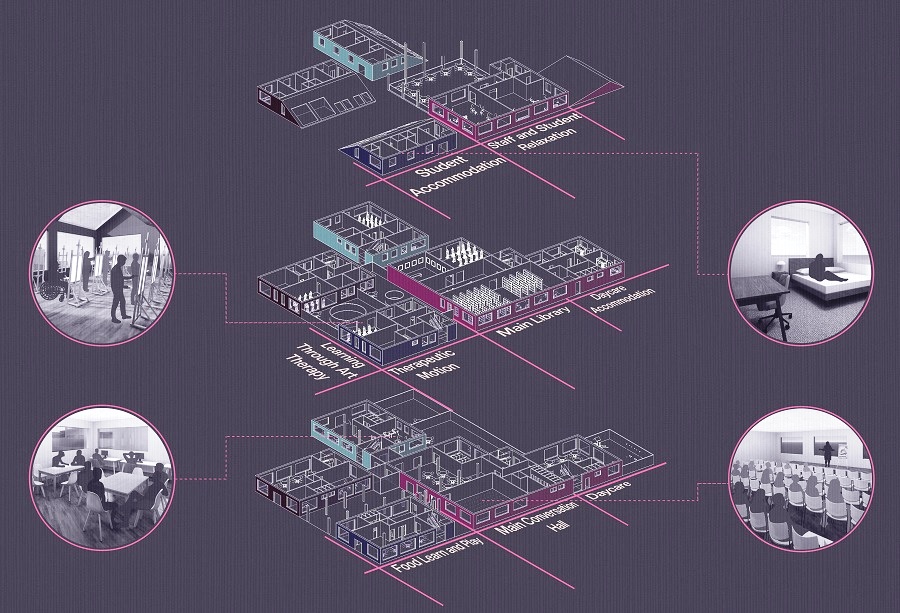 Briefly describe your project.
My final year project, the 'Feminist School of Freedom from Substance' is an educational institution focusing on addiction recovery and the eradication of substance abuse stigma. What kick-started the concept was questioning the lacking success of current rehabilitation centres, when it comes to long lasting recovery. My position is that what stands between substance abuse sufferers and successful recovery is 'stigma'. Therefore, my school strives to "Educate the stigma away", as the motto says, by offering two courses: Recovery for those seeking help to overcome addiction and Guidance for those who wish to learn to offer the help needed: therapists, nutritionists, friends and family etc.
Feminist theory states that addiction is manifested differently in every gender or lack of, therefore recovery cannot be seen as 'one-size-fits-all'. Catering to the different needs of women, men, non-binary and queer individuals, my proposal consists of three private wings, named after people who left their mark on the history of addiction recovery: Betty Ford, Marty Mann and Benjamin Rush, and connected by a main building, the Fellowship Wing. The aim was not to create a space that blends in with the surroundings of Grafton Street in Manchester, but also to design a building that draws attention to itself gets people talking and thus raises awareness for the need of a new approach to addiction recovery.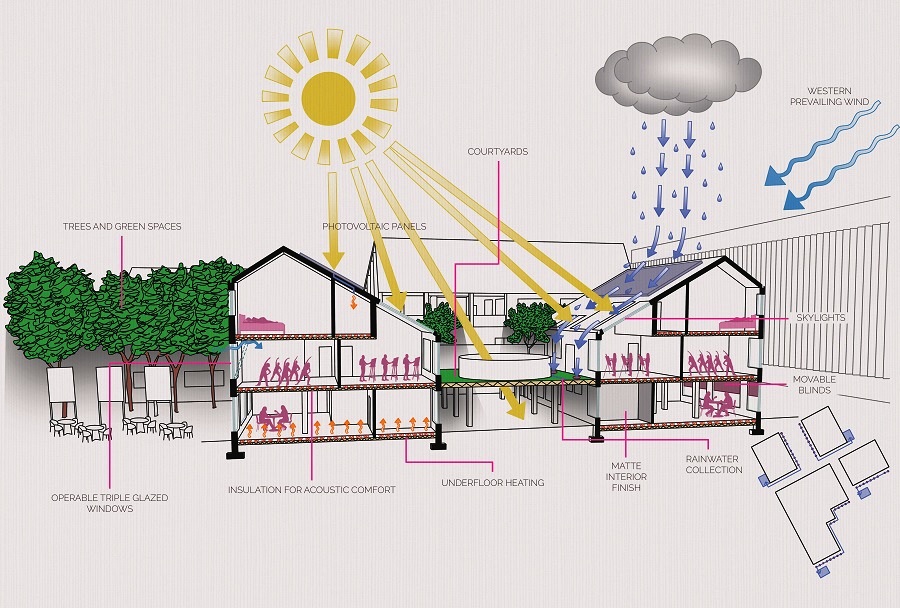 What does 'architecture' means to you?
To my mind, architecture is the connecting bridge between people and the world we occupy. There is no architecture without people and no people without architecture. An overlap of art and science, it allows us to create harmony in this union of entities by constructing our own backdrop in the show that is life.
Something that has always captivated me is the bond between space and emotion, so a main goal in my architectural education has been to explore ways to make the human mind positively respond to a design. I also believe a building or a space is most successful, when it tells a story from beginning to end and manages to keep the users captivated throughout.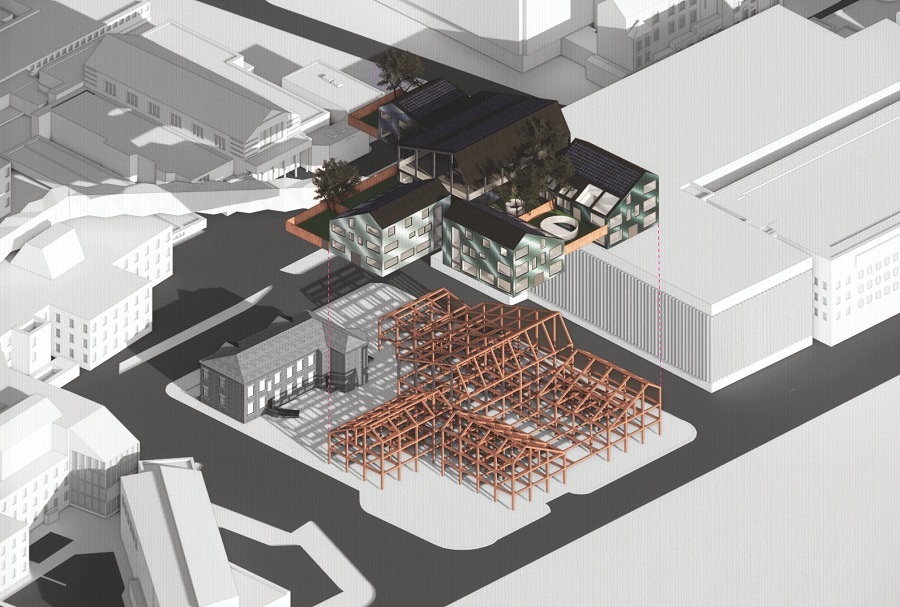 How has it influenced your life as an architecture student?
In all honesty, being an architecture student can be incredibly challenging at times. Having a clear vision and position to keep in mind during difficult moments is what gets us out of a rut. Fortunately, the passion and enthusiasm is always just around the corner to return to.
I believe the key to being successful in this degree is to balance being an architecture student with being everything else that makes you, you and not to give up one in favour of the other. For instance, addiction recovery and feminism are both topics I have always felt particularly strongly about, so analyzing them from an architectural perspective fueled a powerful desire for learning and progress.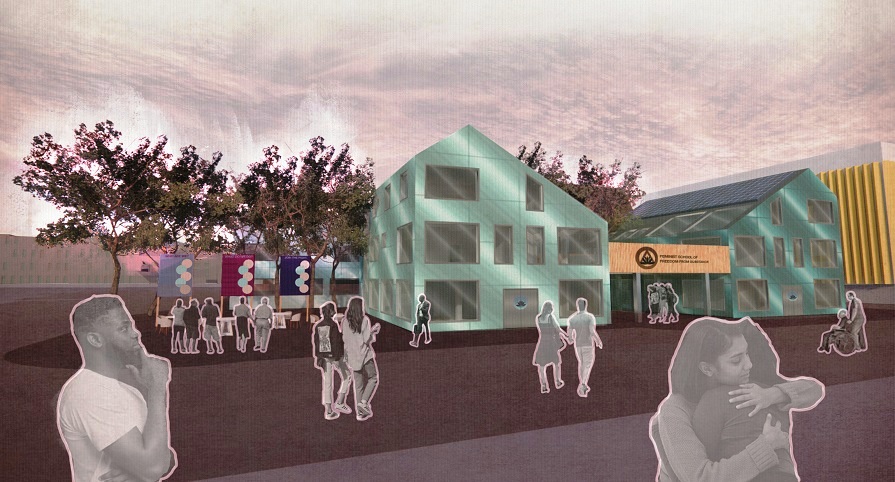 Which national or international architect has inspired you? Please specify as to why.
The designs of Mies Van der Rohe have always ignited a desire in me to be able to create something nearly as beautiful. When I was younger, before I had acquired the necessary knowledge or taste in regards to architecture to form a stronger opinion, there was something about his work that left no room for doubt in my mind. But aside from universally acknowledged architects, I am immensely inspired by and have a huge amount of respect for the women in this field who manage to balance their successful work with their life outside of it, whether that consists of a family, a side passion or hustle, or simply taking care of themselves. An example that comes to mind is one of my tutors this year. She is a qualified architect, teaches part-time and has a beautiful, happy family. She reminded me that with balance, anything is possible (smiles).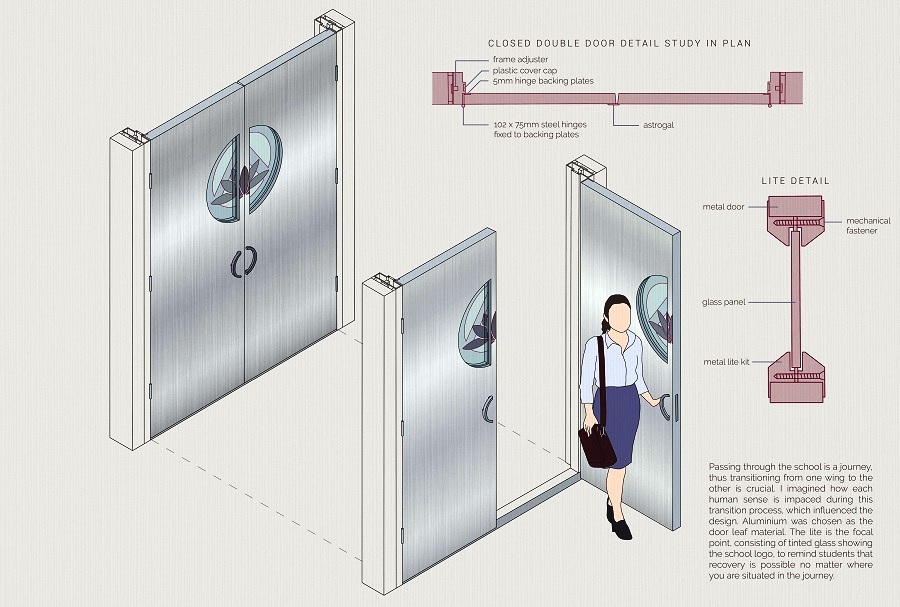 How can or will architects of the present times overcome the 'Climatic Catastrophes' to safeguard the community at large for the safe future of the generations to come?
As architects or aspiring architects, we are currently utilizing and emphasizing a variety of strategies to combat this global issue. I think the main problem is not within the architectural field, but with the general population. We cannot force clients to see the importance of sustainable options in a design. Similarly to the philosophy of my project (where the solution to addiction is not coercion, but education), I believe we must start by advocating for stronger means of climate change education in schools.
A significant part of the problem is that people simply are not aware to what extent the problem is serious. It is no longer enough for the architect to be proficient in sustainable strategies. Only when the clients will be educated on the topic too, will the conversation truly change.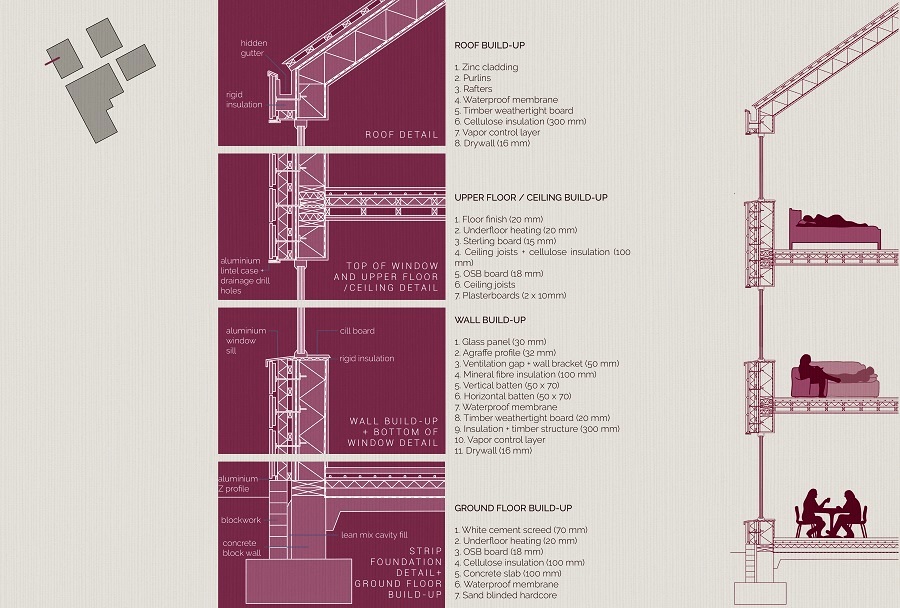 Which significant aspects of the global platform www.zerobeyond.com did you liked the most, and why?
I like the fact that the platform presents interviews with well-established practitioners, as well as with students, who are still in earlier phases of their journey. The two have very different ideas and things to say, and as the world evolves at a rapid pace, I think one can learn from the other and inspire each other to develop an architecture that is successful in all its complex aspects.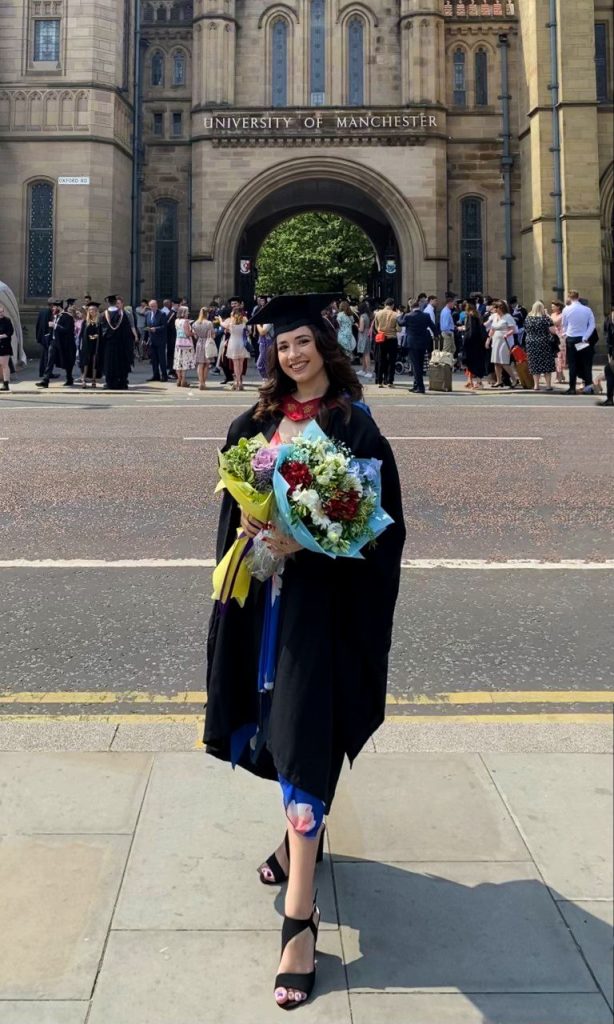 Image Courtesy: Andreea Rusu