"NATURE is the only Superpower of Planet Earth – Period!" – Johnny D, Editor-in-Chief – www.zerobeyond.com, 18th July 2022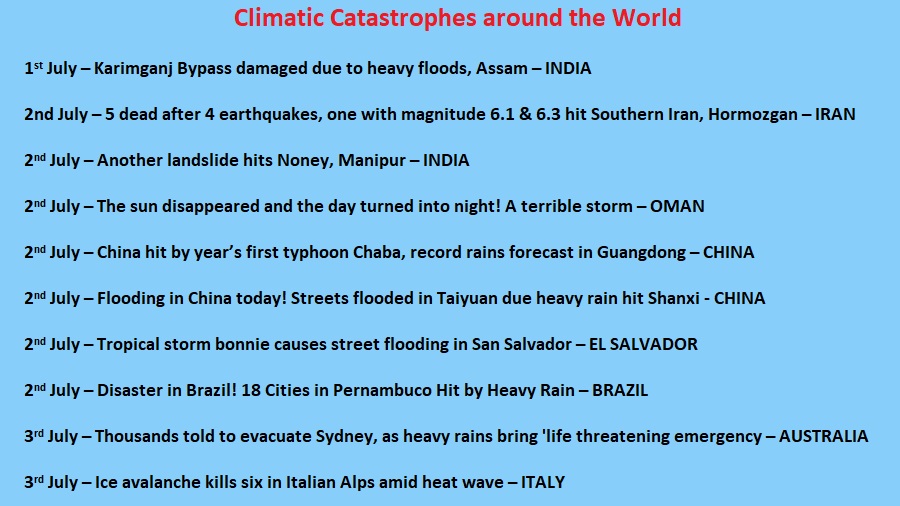 The month of July has been more catastrophic than the month of June 2022. Dangerous and epic proportion of floods in Australia, China, India, El Salvador, Brazil, Oman, Romania, Malaysia, Mexico, Switzerland, Serbia, Spain, Pakistan, Turkey, Nigeria, Jordan, Japan, Russia, USA and the sole 'Smart City' of the world – Dubai in UAE devastated millions destroying everything from houses, vehicles, property and lives.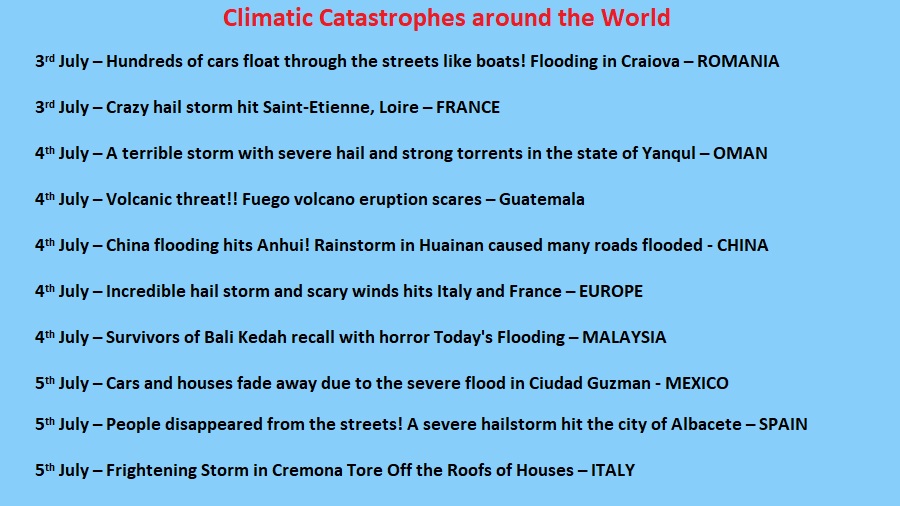 Catastrophic storms, hailstorms, hurricanes and tornadoes engulfed nations like Oman, China, El Salvador, Italy, France, Spain, Peru, USA, Russia, Czech Republic, Netherlands, Canada and Turkey. Earthquakes shook the citizen of Iran and Ecuador. High temperatures in Europe have experienced catastrophic wildfires in France, Turkey, Spain, USA, Morocco and Portugal. Volcanic eruptions were recorded in Guatemala.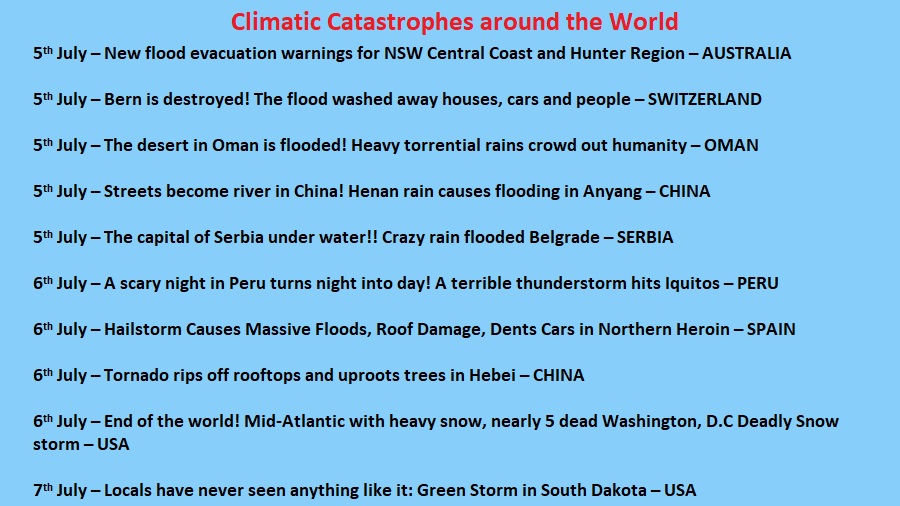 Avalanches, severe snowstorm and landslides buried many people in various countries. Ironically, on the other hand, Somalia is experiencing severe drought and there is no sign of rain. Well, there are many more climatic catastrophes in other nations, which I may have missed. The most astonishing thing is that there is deafening silence in the respective national and international media about Climatic Catastrophes around the world. Barely a handful of news about devastating floods in China, Australia and India were briefly splashed in the media.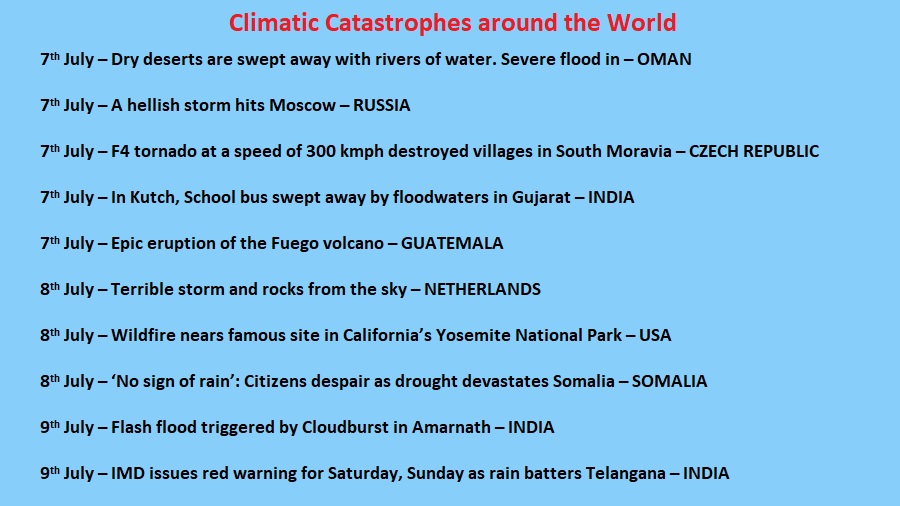 On behalf of zerobeyond – the new frontier's team, I wish to thank citizens of various nations, who have captured these natural disasters to post on their social networks, at times risking their lives. I also wish to thank all those responsible citizens / vloggers, who compile various clips from various social networks and present them for the world to update about all the devastation happening around the world.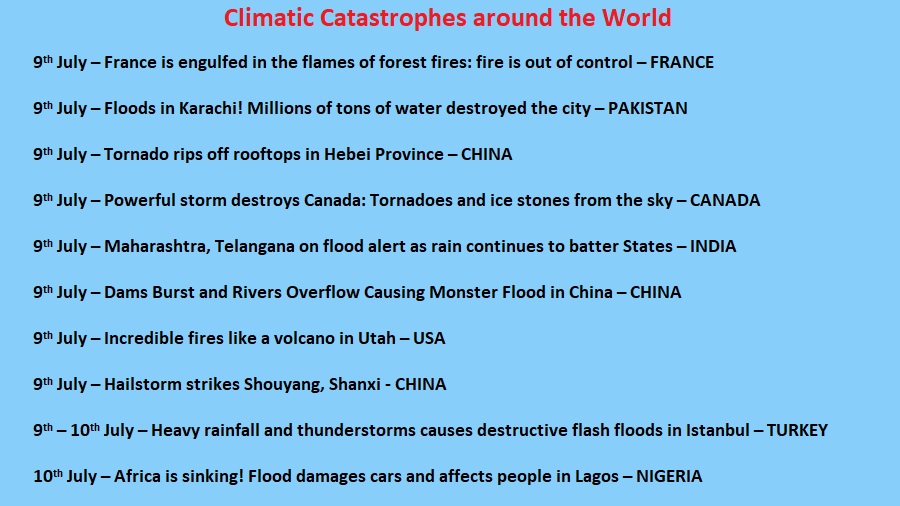 Young Indian architect Ekta Rakholiya, who is currently working as an Intern at Urban Lab (UN-Habitat United Nations Human Settlement Program) in Washington, USA rightly points out that 'We' – the Human Civilization is still very nonchalant about Climate Crisis in spite of every day catastrophes.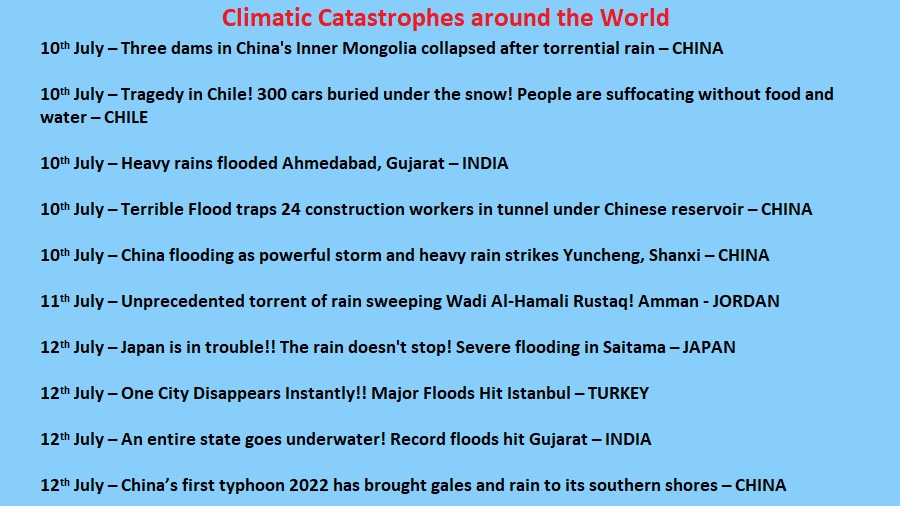 "I desperately want to be optimistic but again and again, data has made me pessimistic. Studying landscape architecture made me one step closer to understanding how serious and urgent climate issues are and how hopelessly 'nonchalant' we are about it.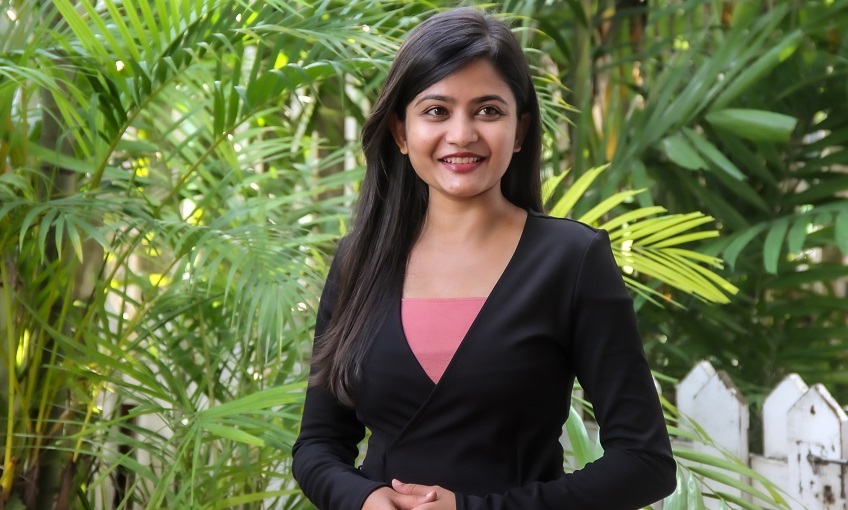 Architects, Landscape Architects and Urban Planners have the right knowledge and tools to help solve a few of the climate issues, but all of them are gravely limited in terms of their outreach. The profession operates under capitalist market mechanisms, which favor short-term gains over long-term solutions. It drives the whole profession in 'let's get it done fast' mode." – Ekta Rakholiya – Intern @Urban Lab (UN-Habitat United Nations Human Settlement Program), Washington, USA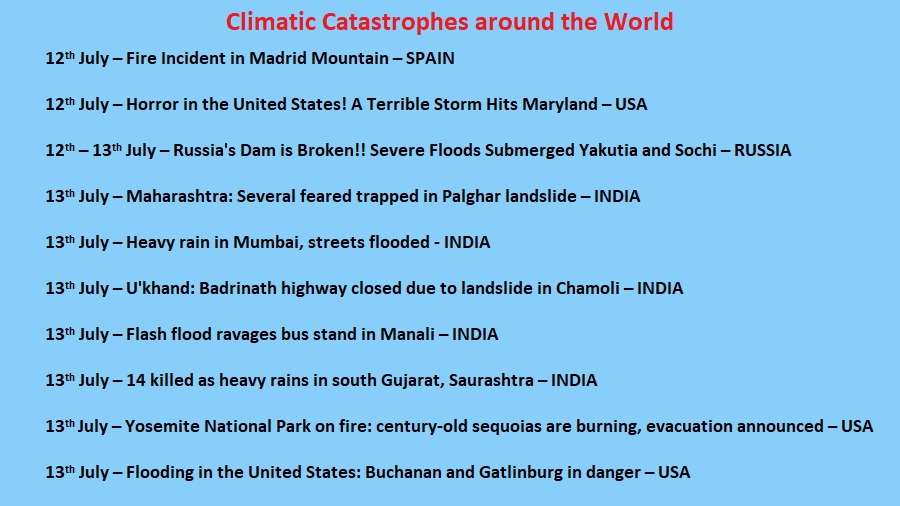 The time to save the world is already gone! The excuses by the world leaders are limitless and never ending. I often wonder, even at times in my dreams, how do we, as a civilization survive Nature's continuous onslaught. Architects, Urban Planners and Policy Makers of respective nation(s) will have to come together in unison to transform the present cities and flood-prone regions to safeguard future for the coming generation. I am optimistic and confident that this will never happen in my lifetime!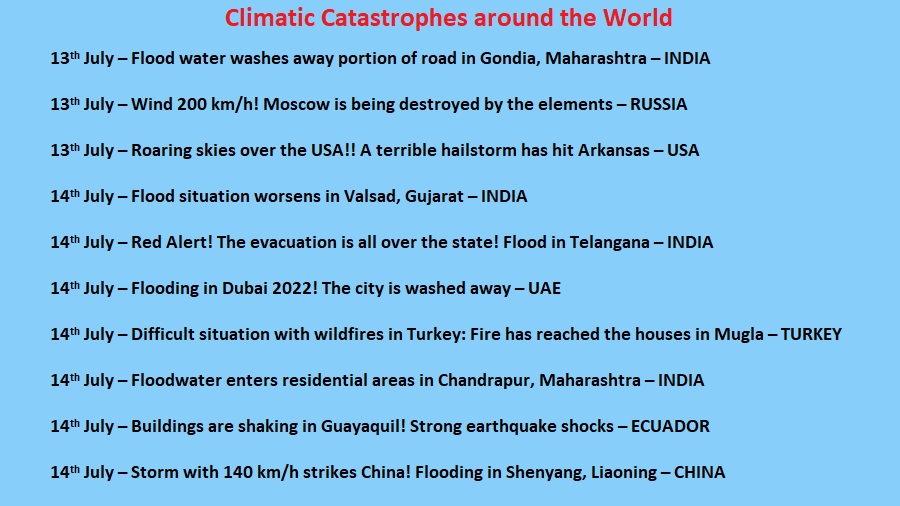 Turkish architect intern Bilge Kosem makes a valid point with her observation about the current scenario of the world.
"Considering that we live in a globalized consumption world, we consume much more than what we produce for nature. Although new nature-friendly products are introduced for us to use or massive sustainable decisions are made by known companies. However, it will be all-for-nothing, unless we give up on our own comfort and change our lifestyle individually, because real sustainability starts from the society, people and in self. In addition to buildings that already produce renewable energy, whose materials are local and sustainable, the new moves should be made to bring a new lifestyle and behavior to humanity that is in harmony with nature. For this reason, one of the professions that will bring such a change of behavior and opinion to people is architecture.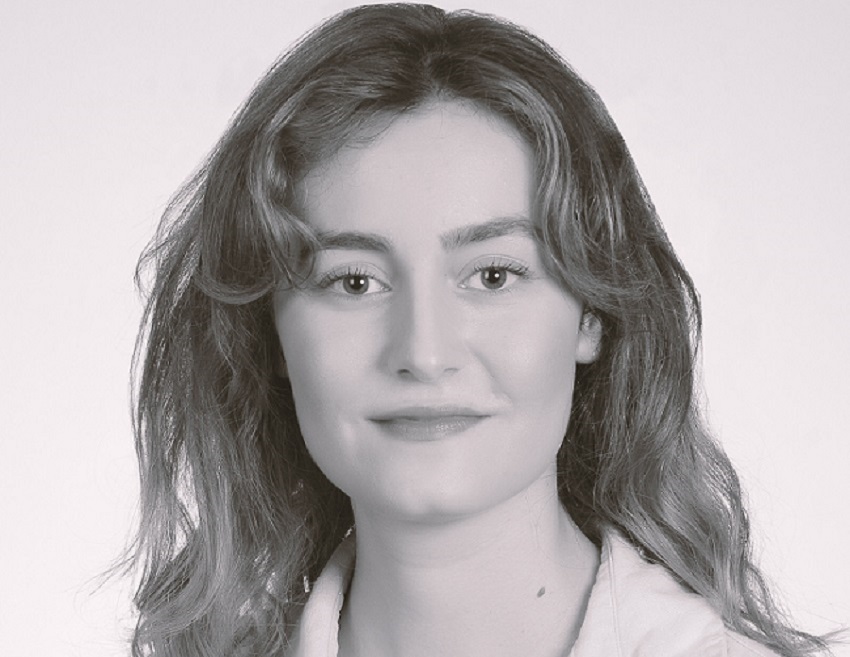 Considering that the current resources in the world will not last for more than a few decades, even if everything is used efficiently, the only way is of architecture by future architects that produces more energy than it consumes, recycles more than it needs, and changes the sustainable perception of people can only wrap the wounds of nature, like a band-aid." – Bilge Kosem – Intern @ DDA – DILEKCI Architects, Izmir, Turkey
ARCHITECTURE ON STILTS
'zerobeyond – the new frontier!' would like to make a valid point of great value for architects and urban planners to adapt 'architecture on stilts' in cities, which are prone to annual floods. Basement parking, ground and first floors have become a dangerous option in all the flooded cities of the world. The transformation will have to be made at the 'fast and furious' mode so as to save more devastation in the coming years. Shops and houses will have to adapt and transform at the earliest to start building on stilts from the second floor onwards.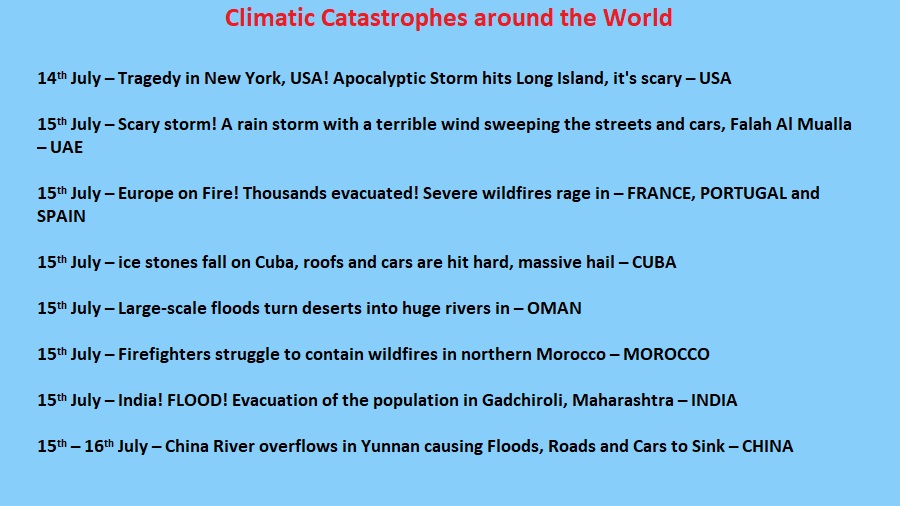 It may seem like a nonsensical idea for many in the world, but imagine how shopkeepers and house owners will be able to safeguard their hard-earned belongings, property, money and goods! Think about it! If we can build homes, hotels and restaurants in oceans, will it not make sense to transform architecture on stilts for our better future? The roads too will have to be elevated, as well to safeguard vehicles, just like flyovers. Logically, it is possible – if architects and urban planners of the world will transform the flooded cities into 'cities of the future'!
Critics will ask who will fund the construction of elevated roads. Each year, when cities, towns and villages get submerged in floods, respective nation's State announces flood-aid in billions of dollars. By transforming the flooded cities into 'cities of the future', the State will be saving the flood-aid billions, which can be very well used for construction of elevated roads. The old saying – 'Where there is a will, there is a way' – is apt here!
Climatic Catastrophes have become an everyday affair and it is going to get worse and worst. There is really no turning back whatsoever!
Feature Photo Courtesy: Vipula Bhargava Kumar
To be continued…..