The quest and journey of each student-architect is as amazing as their design creations. Just like the realization of an architect's project from the initial designing stage, the realization of a student to a full-fledged architect before s/he establishes in this competitive field as a successful architect is truly noteworthy in many ways. The hard work put day in and day out, the 24 x 7 x 365 days of continuous thinking process, the sacrifices and the struggles to meet the deadlines one after another are all part and parcel of an architect's life.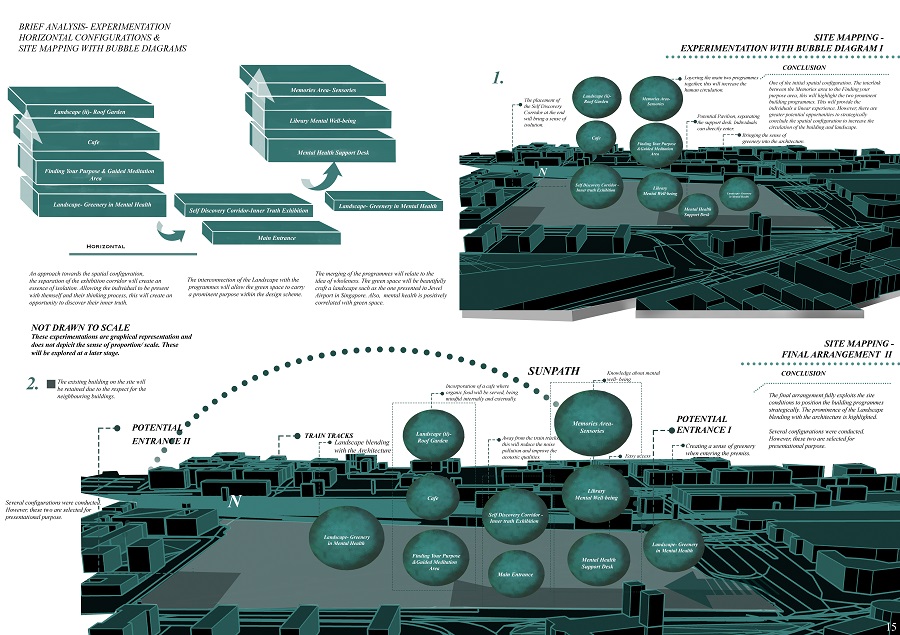 From India's Meerut city, the GEN Z Series travels to Liverpool, United Kingdom to meet a very talented student-architect Fraiha Arefin, who graduated in the summer of 2022 with Masters in Architecture degree from the University of Liverpool, UK. After her Masters, Fariha started working as a Part II Architectural Assistant at the professional service department FRCS – Facilities, Residential, and Commercial Services of the University of Liverpool. Simultaneously, she is pursuing her Part III (ARB / RIBA) from UCL – University College London. Fariha will be completing her Part III in the year 2025.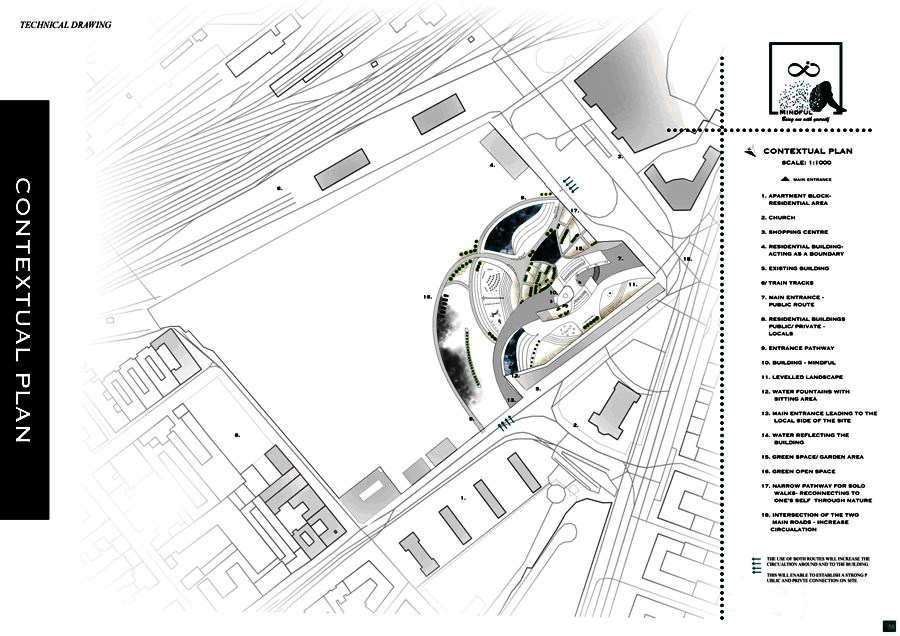 Fariha Arefin reveals, "Even though my journey as an architect is just shaping up, I owe my success to my dearest mother Sazia Arefin. My single mother has been my greatest strength! She taught me the importance of women's education to achieve greater goals in life. My mother has sacrificed a lot and feels pride to see her daughter achieving so much in life (smiles)." Fariha Arefin comes across as an ambitious architect, who will grab every single opportunity thrown at her. Her designing skills are noteworthy and her humility is truly infectious.
Johnny D talks to Fariha Arefin about her quest and thesis 'Mindful – Mental Health Prevention Centre'.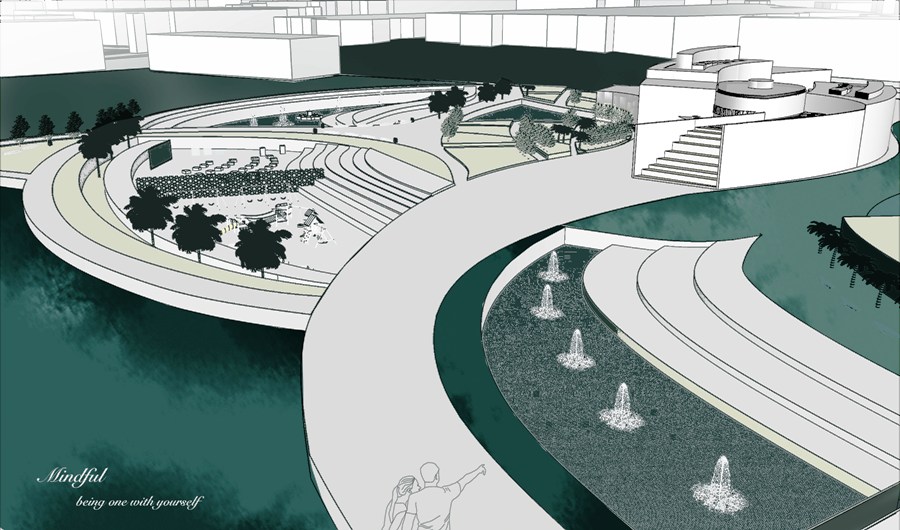 What was your childhood ambition? Did you always wanted to become an architect?
I was always fascinated by how the interaction between the space and the user(s) had a direct connection towards an individual's feelings ever since my growing up years. When I was thirteen, this strong sense of curiosity transformed itself into the determination of being an architect. At 15, I gained my first-ever architectural practice at BFAW located in Manchester. An architect asked, 'what do you want to be when you grow up?' I replied with confidence 'an architect or nothing else' (smiles). It is mesmerizing to reminisce how perseverance and consistency can allow you to achieve your dreams, even if it takes 10 years or more in the process.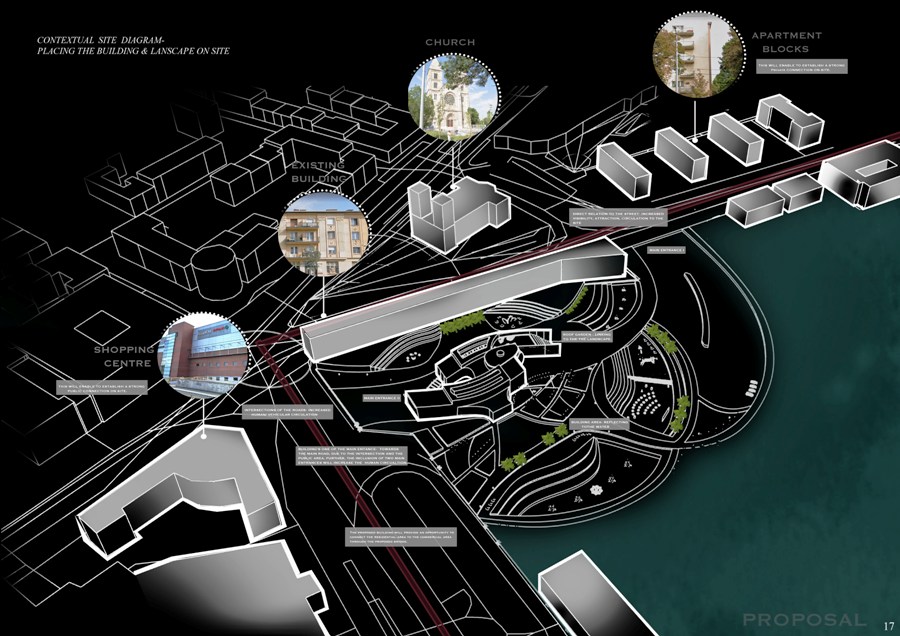 How has architecture influenced your life as a student?
Architecture has had a great influence on my life. One of the greatest aspects is that it has widened my eyes to understand and respect different perspectives. I believe that architecture is a journey, for instance, to get from A to B, many routes can be taken. One may choose to explore A.B, C AND D to arrive back to B. On the other hand, one may aim to foresee a linear root from A to B. To me, architecture is about understanding and appreciating the process rather than focusing on a fixated answer. Moreover, architecture has installed a greater sense of eagerness to learn different cultures, traditions and ways of living, thereby making me an open book to learn more about people.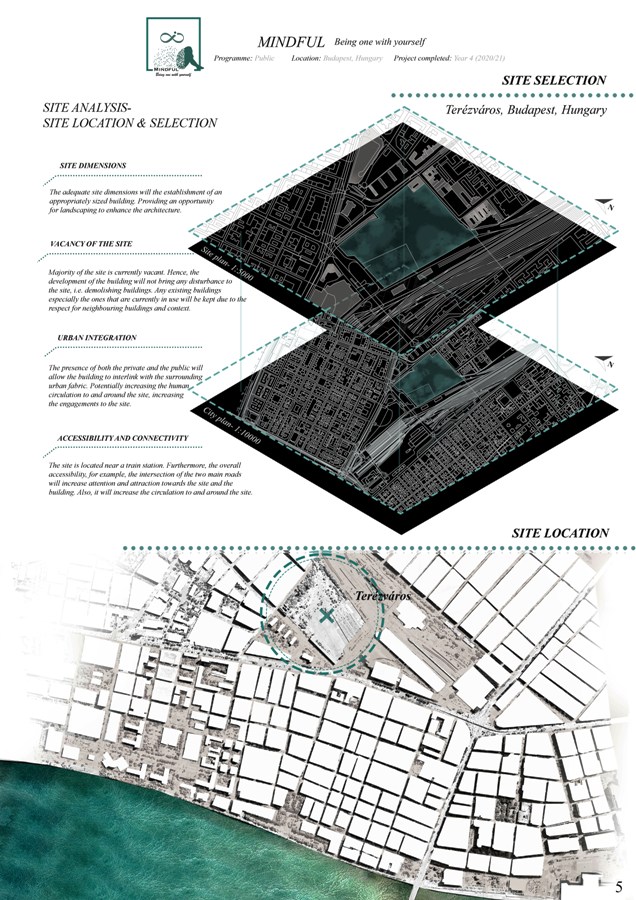 Having completed your Masters from University of Liverpool, you are pursuing Architecture Part 3 (ARB / RIBA) from the Bartlett School of Architecture. Please elucidate this particular Course as to why it is important and essential after a Masters' degree.
Under the current prescription, to become an architect in the UK by RIBA and ARB, one has to undergo a minimum of 7 years of education and practice experience. This is segmented into three parts, Part I – Undergraduate, Part II – Postgraduate, and Part III is the final qualification to complete and graduate as an architect by conducting and passing the final examination and interview.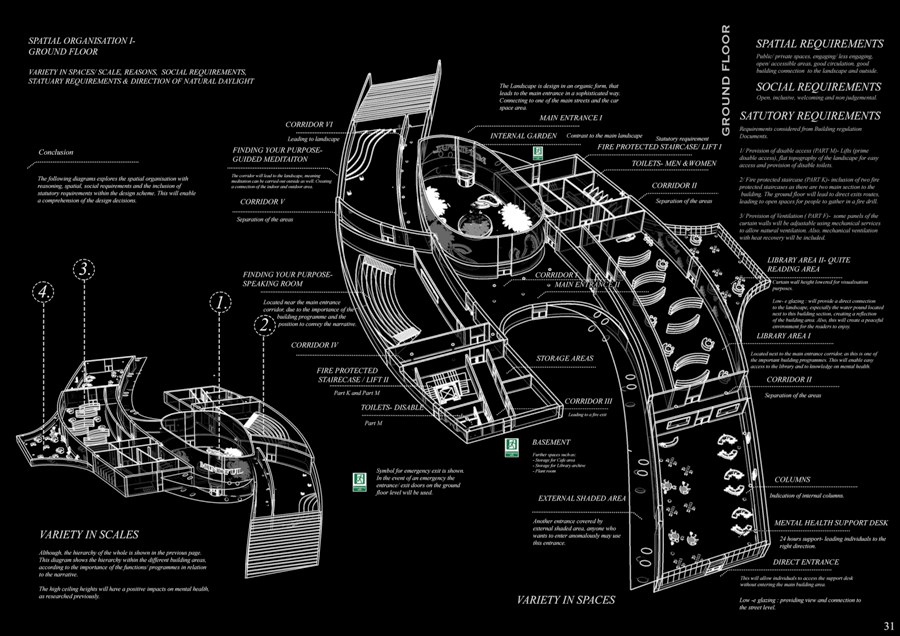 However, there is a current talk by RIBA and ARB to revisit and potentially reformulate the architectural education in the UK. In particular to the Part III Course provided at the UCL named 'The Bartlett Exam in Professional Practice in Architecture (Pathway 2)' consists of four units: Unit 1- Practice, Unit 2-Projects, Unit 3- Professionalism and Unit 4- Portfolio.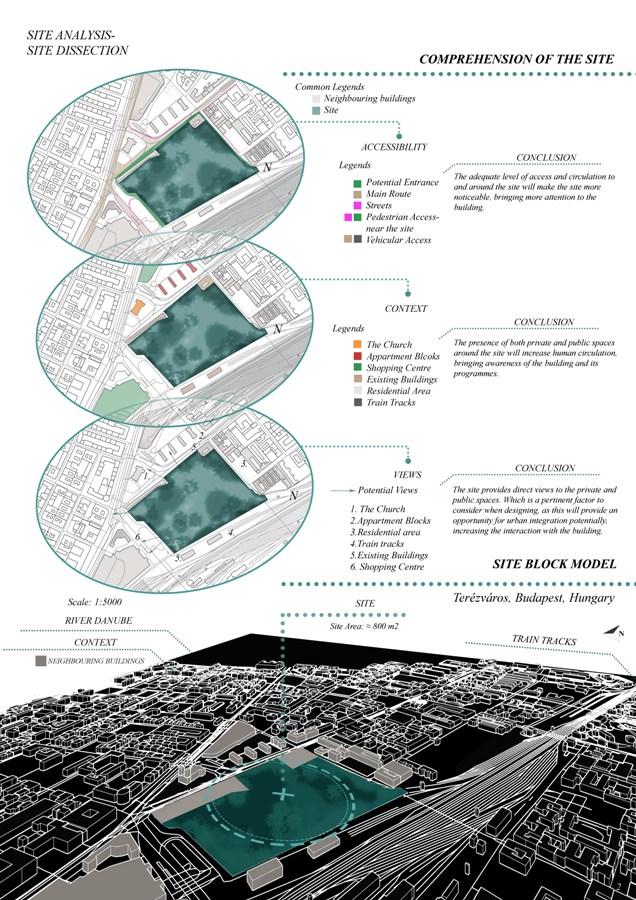 Briefly describe the significance of your project.
For my 4th year studio project, I aimed to bring this awareness and normalize mental health in architecture, which has become a hot topic in architecture in the recent years.
The proposal intended to design a 'Mental Health Prevention Centre', where the core purpose is to connect with our inner self through the understanding of how our mind works. The name 'Mindful' was chosen to eliminate any stigma related to a 'mental health institution' and to make the building open and inclusive for everyone. The perception is that the building programs will aid to comprehend and connect our inner selves. The building intends to overcome mental health issues at an early stage and maintaining a healthy mindset by focusing on the age range of fifteen to thirty-five, with the hope that this will prevent future asylums by training ourselves to master the art of comprehending our minds.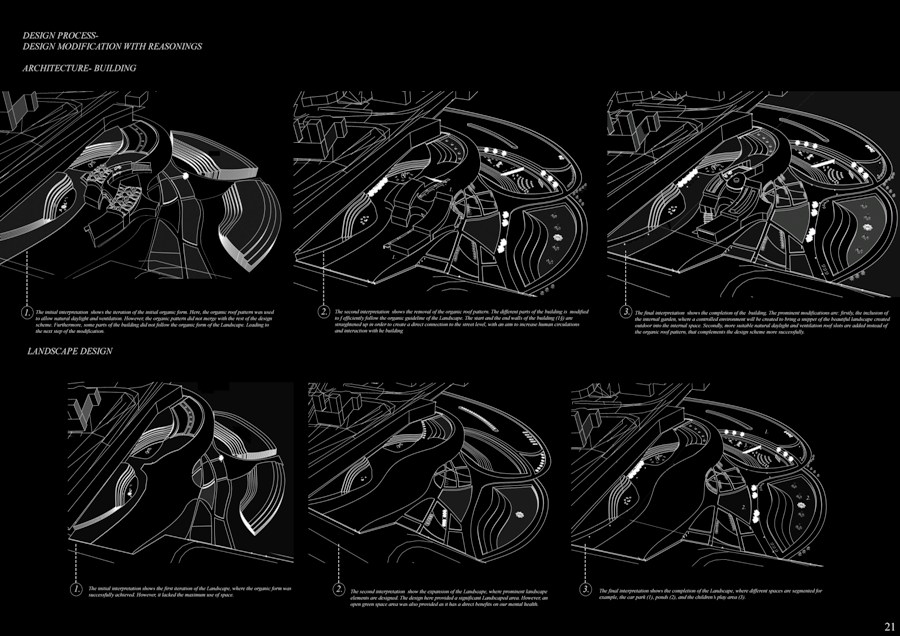 Which National or International architect has inspired / influenced you? Please specify as to why?
It would have to be my Lecturer, Dr. Mohammed Qabshoqa. He tutored me in my second and third year. He has played a significant and fundamental role in my career growth by providing me with the basic roots in architecture. He showed how a student can evolve with the right guidance from the mentor. Hence, my gratitude towards him will forever be there.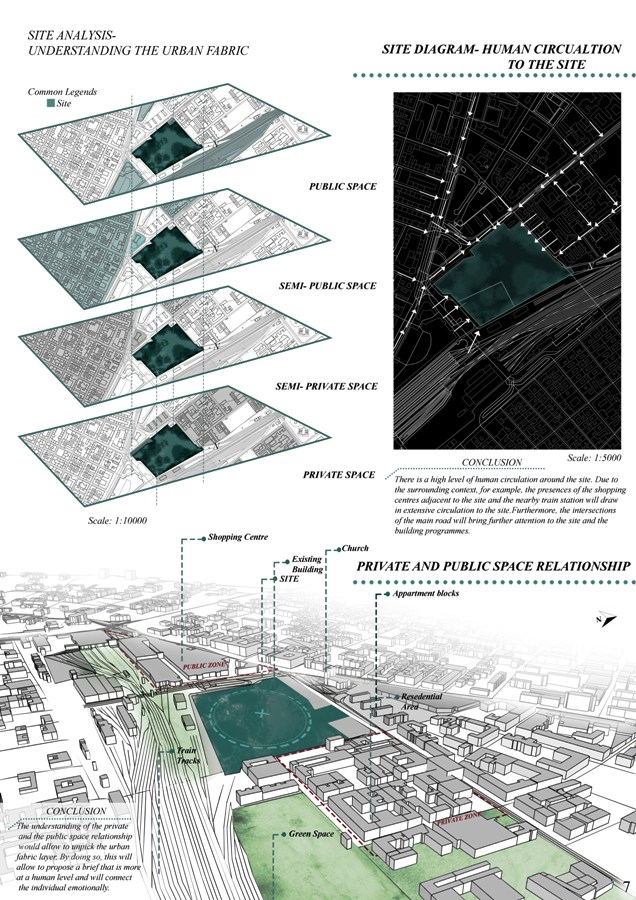 As an Intern, what is the most important lesson(s) you have learned from senior architects, while being a part of a project?
I have learnt many fundamental takeaways, since I joined my team at the University of Liverpool, especially the practical aspects of architecture. I am fortunate enough to have a great team consisting of 13 people. There is so much to learn from them, one of which is 'clear communication' in a professional manner with the client(s) and the other bodies within a design team. Furthermore, I have developed problem-solving skills. I observe my senior architects when they face with a calamity in the project, they will always aim to resolve the matter in a professional and efficient way, and always maintaining a clear headspace.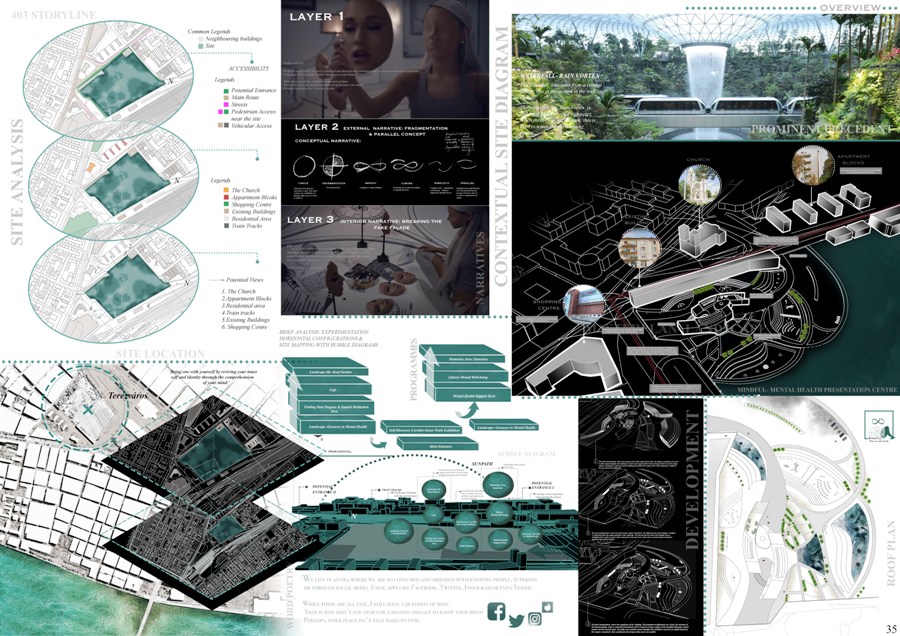 Cities are getting inundated in a massive proportion due to flawed drainage and sewage systems apart from Climate Crisis. I wonder when urban planners and architects will be able to find a solid solution to overcome this herculean challenge to make cities flood proof – Your views.
In my opinion, any strategy in architecture will take time to getting fully implemented to get the required results. Nevertheless, I am a huge believer in the quote 'prevention is better than cure'. Through my limited research, I believe potential solution such as sustainable drainage, such as Susdrain can be implemented further. However, understanding issues at a macro-level cannot be resolved by just architecture. Architecture can be an aspect of the solution. Other fundamental elements, such as the economy – a county's GDP and politics would definitely play a vital role.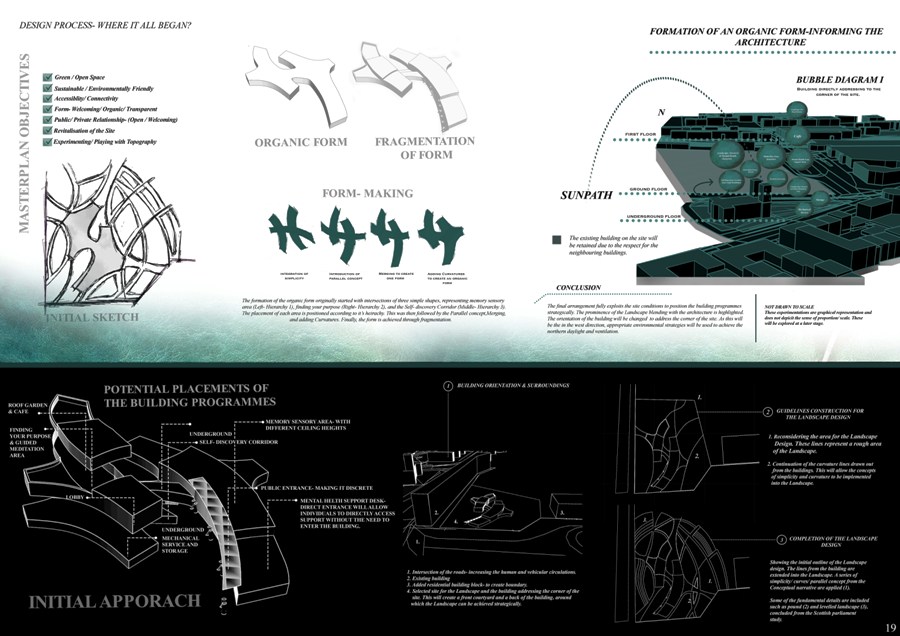 For instance, a county such as Bangladesh (my country of heritage) which is prone to flooding at a greater level may find it difficult to implement sustainable drainage solution in comparison to more developed countries. Despite this, I do think it is vital for architects, urban planners and designers to play their significant parts as much as possible to at least reduce the risk of floods.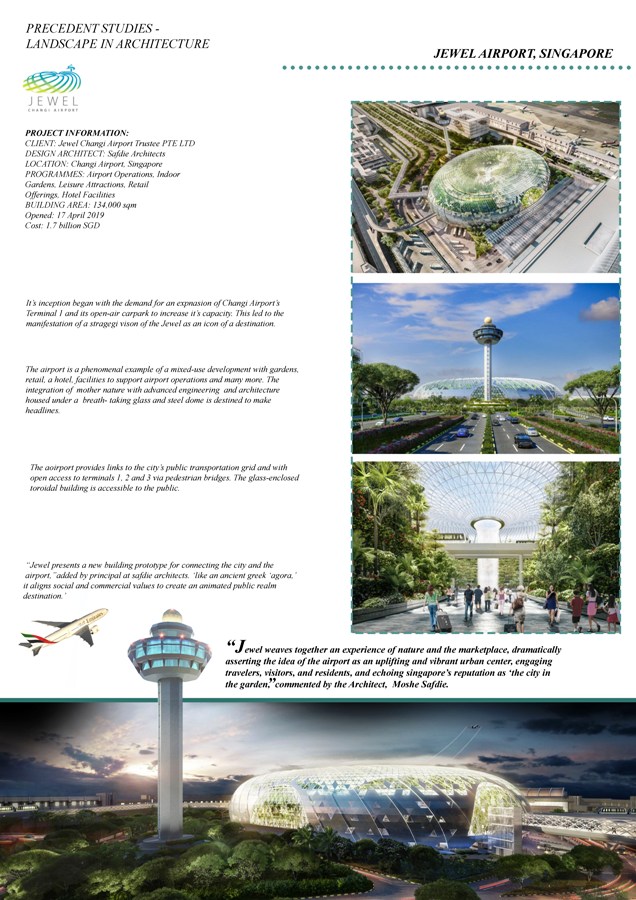 Which significant aspects of the global platform 'zerobeyond – the new frontier!' did you like the most, and why?
I particularly enjoy 'zerobeyond – the new frontier!' because it provides a phenomenal opportunity for aspiring / future architects to voice their opinions and what they have learned so far in their career. These young designers now have a global platform that enables them to learn from each other and share their knowledge.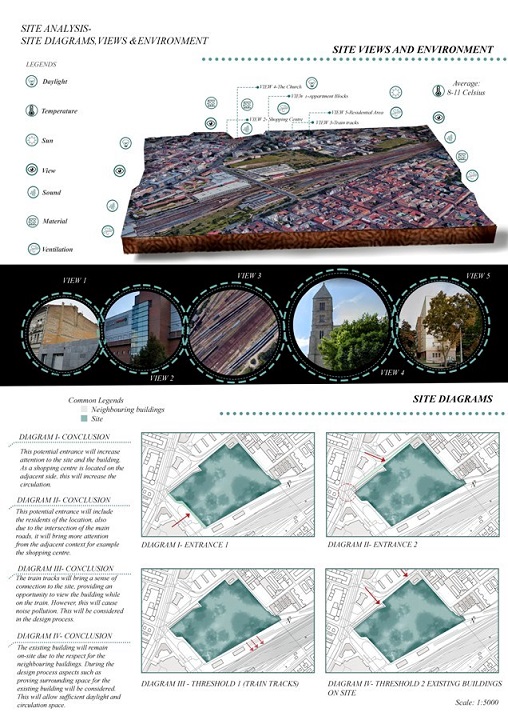 Local charm of cities has diminished due to Modern Architecture as every city looks alike and similar. How should architects / urban planners / landscape architects modernize cities, while maintaining the local charm intact?
It has always been fundamental to understand the wider context before tackling a design brief. I have always been an advocate of extensive site analysis and site visits to understand the surroundings of your design and how it may affect the current and future members of the community. I strongly believe, if an architect or a designer understands the contextual aspects and builds a connection with its people, it becomes easier to implement a design from a human perceptive. When this can be achieved, the respect and preservation towards local charms and historical elements can be successfully protected.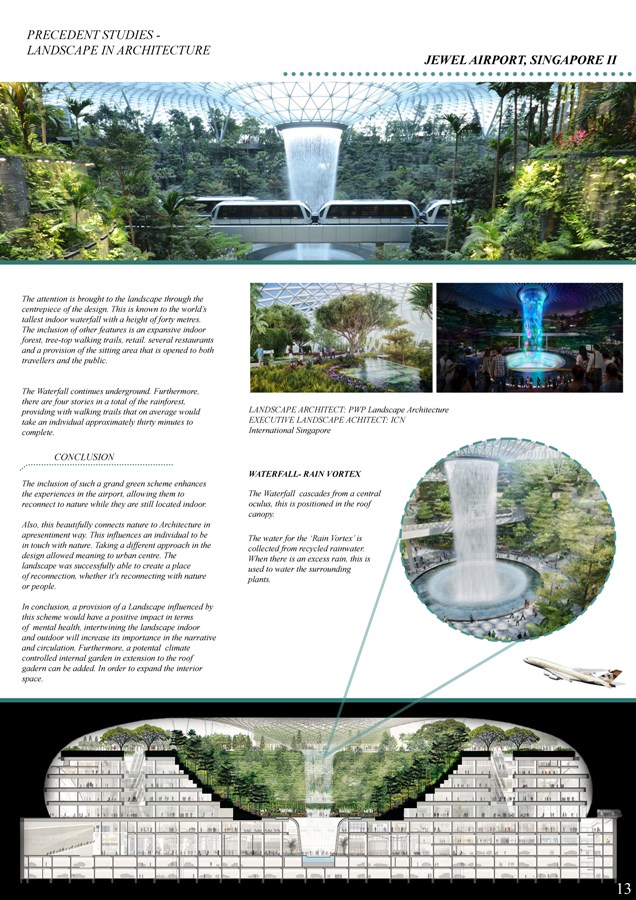 How would you elucidate ancient British Architecture from the Modern British Architecture?
Historical architecture is a gem for any nation! It provides a gateway for comprehending the materiality, aesthetics and structure of many who lived before us. It allows us to understand their way of living, their values and their pride.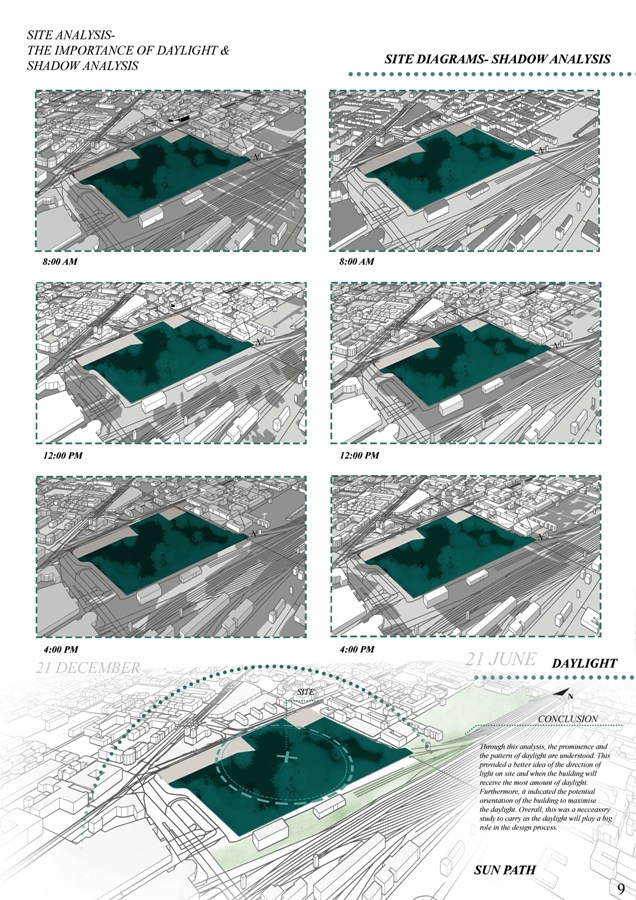 If we analyze the Lincoln Cathedral, we will realize the intricacies of the detailing in columns, the artistry of the ribbed vaults and the breathtaking designs on the glass windows. This is known to be one of England's finest Gothic Cathedrals, a masterpiece of its time. When you visit the place, it is almost like a time capsule taking one back to the time of its construction in 1092. I had the honour to graduate with my undergraduate- degree from there in 2019.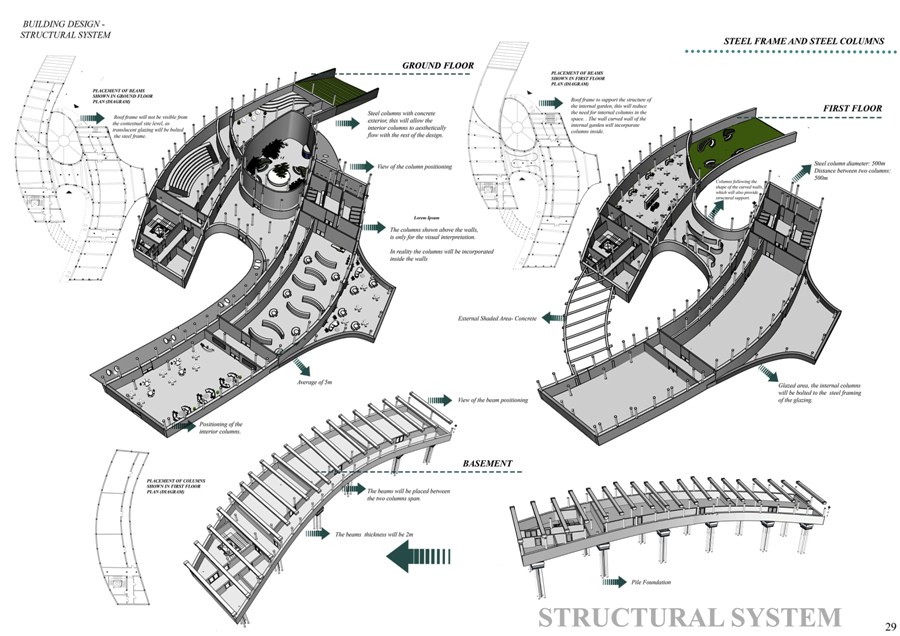 In Modern British Architecture, there is a change in aesthetics, structure and materiality. For instance, if we take 'The Shard' as an example, it is completely different to the example given above. Nevertheless, it does not fail to attract the attention of individuals. It is pertinent for a nation to perverse the past and proceeds into the future. Our country provides a greater solution to preserve our architectural histories, such as through listed buildings and English heritage.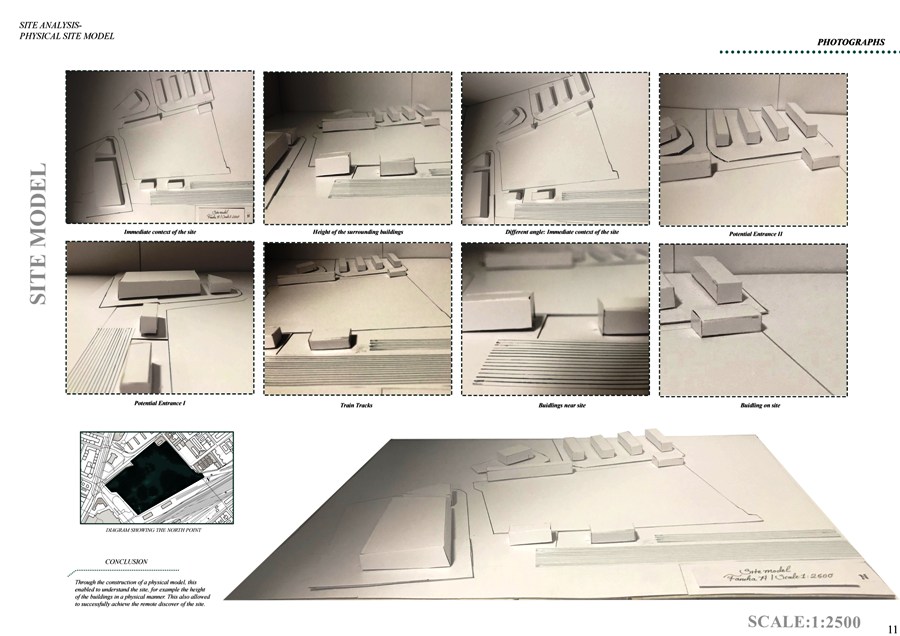 Honours and awards related to architecture, if any.
2019 – Neil Cawley Architect – RIBA Mentorship Scheme;
2019 – RIBA East Midlands Student Charrette, Design Competition.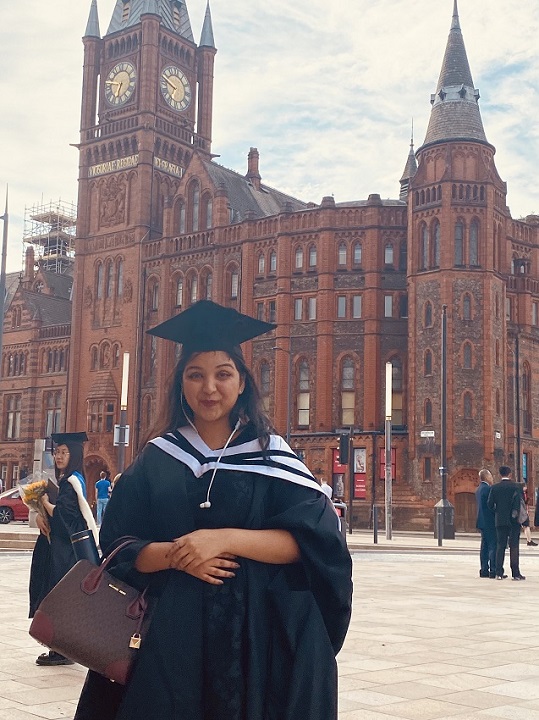 Image Courtesy: Fariha Arefin