ARRCC is one of the most renowned multiple award-winning South African multidisciplinary interior design and décor studios, with its base in Cape Town, South Africa. Led by three co-founders Mark Rielly, Michele Rhoda and Jon Case, ARRCC has created a niche for its fabulous design creations in the world. The design firm specializes in luxurious residential interiors. ARRCC's projects have made their mark around the globe in cities like London, Paris, Milan, Moscow, New York, Sydney, Dakar, Barcelona, Ibiza and Geneva apart from South Africa.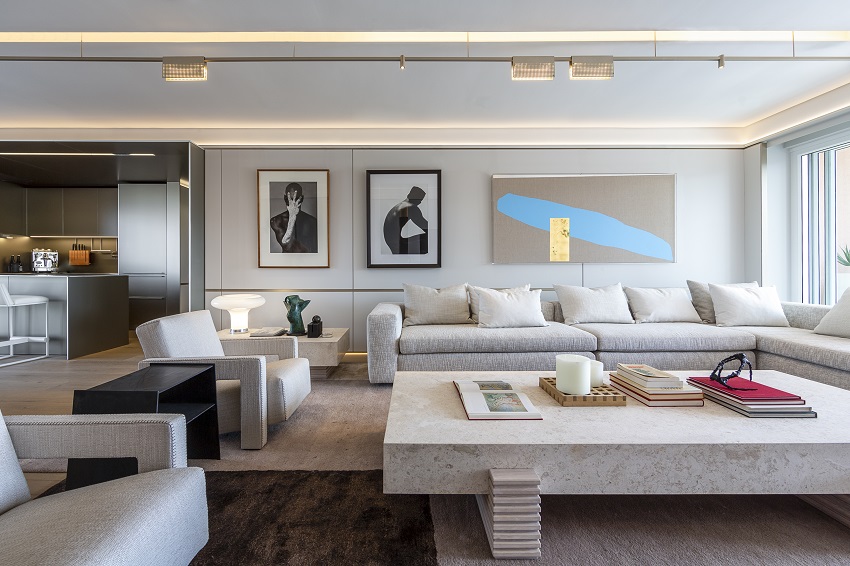 Michele Rhoda graduated from the Cape Peninsula University of Technology with a National Diploma in Interior Design. She strongly believes in introducing a sense of soul to the surroundings to elicit emotional response through her designing expertise. Michele loves to travel while immersing in nature with family and friends. She has been greatly influenced by fashion, art and architecture. However, she finds happiness in interacting with human lives – friends, families and clients. This special personal trait adds new dimension to her professional life, while interacting with international clients.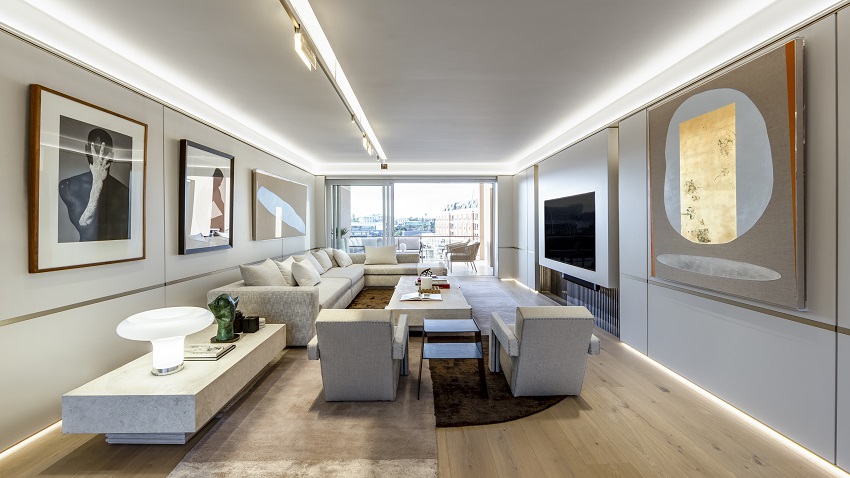 Johnny D interacts with Michele Rhoda to explore her quest in the world of interior architecture and ARRCC's recently completed project 'Parama'.
What was your childhood ambition? Did you always wanted to be an interior?
From a young age, I have always had an appreciation for design, especially interior design and architecture. I have always had a true passion for improving the flow of interior spaces, creating rooms that are uncluttered and where everything has its own place.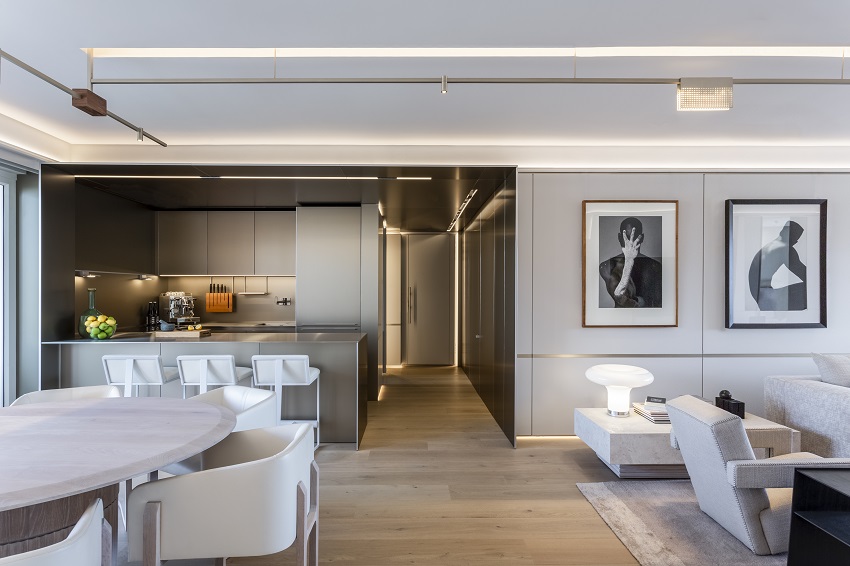 Briefly share how Mark Rielly, Jon Case and you joined hands to establish ARRCC. What does ARRCC stands for?
When ARRCC was founded as Antoni Associates in 1996, it was in answer to the need for a focused interior studio for the architecture firm SAOTA. Our portfolio of successful projects over the past decades has created a solid foundation for expanding the range of projects globally. The new name, ARRCC (2015) reflects this consolidation into a strong and independent brand. As a leading interior design firm in South Africa, ARRCC has expanded internationally and is working in many locations including London, Paris, Milan, Moscow, New York, Sydney, Dakar, Barcelona, Ibiza and Geneva. Mark Rielly, Jon Case and I are the directors of ARRCC and lead the team of 50 designers. The practice specializes in luxury residential interiors and the portfolio also includes hospitality and retail designs.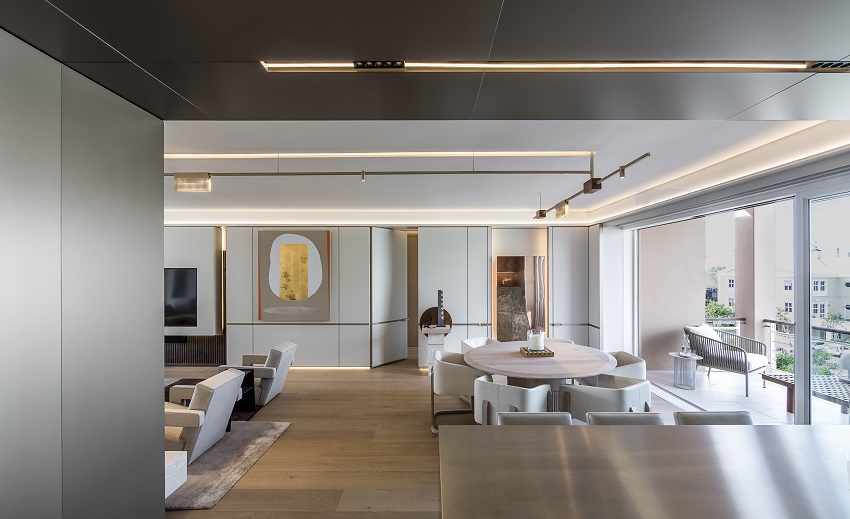 What are the various projects ARRCC is currently busy with, in various cities and countries?
ARRCC is currently working on several luxurious residential projects in Los Angeles, Miami, Australia, UAE and Africa. We also have some exciting hospitality projects that are in their beginning stages, and our initial design concepts have been extremely well-received. We are very excited to see them develop within the coming months and be made public to the discerning travellers. Each of these projects is unique and special. We are inspired by their location, as well as the collaborations we are developing with local artists and artisans.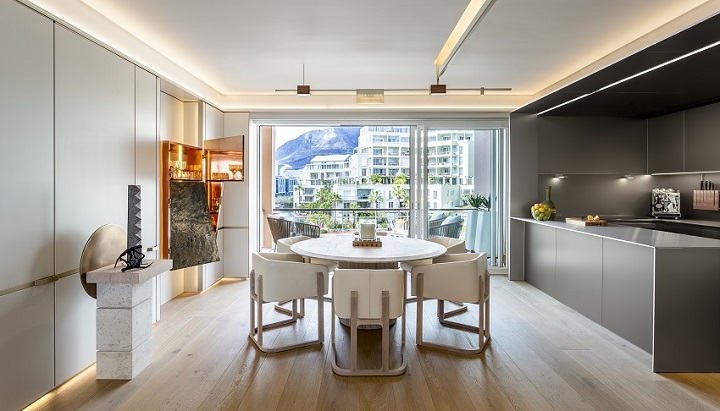 What really goes in your mind, when the client states the first brief?
ARRCC has spent many years tailoring our approach to design. We want to create life-enhancing spaces for our clients. Through our extensive experience and strictly high standards, we have crafted our own unique signatures that separate us from our competitors. Our designs are not cookie-cutter or formulae. Each project is tailored and imbued with its own identity, which take our client's needs into consideration. Our DNA is identifiable throughout each of our projects with common hooks and design aesthetics. Refining our design process is an ongoing journey.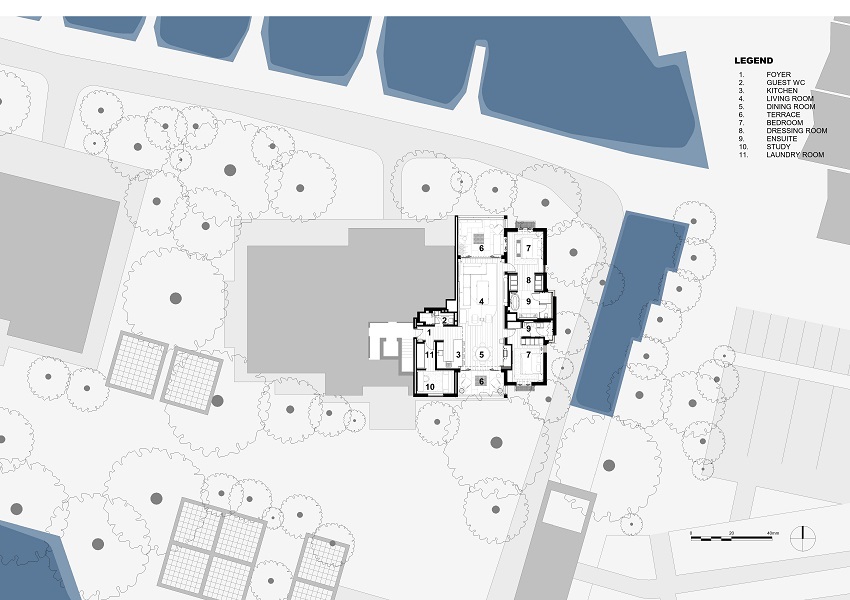 Each project is unique and reflects an edited approach, where our pallets and integration of various elements are often driven by our client's preferences. Working closely with our clients, we distil and transform their briefs to exceed original expectations – delivering a personal, one-to-one service. Although our design philosophy is true to ARRCC, we offer clients a flexible solution tailored to their individual preferences. We believe in the spirited crafting of unique interiors that captivate and move and that reflect both client and location.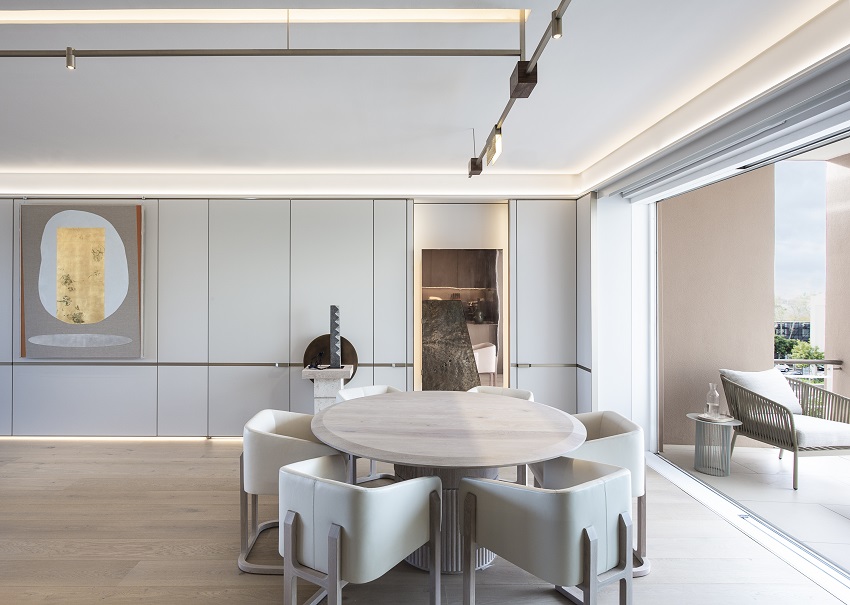 What was the brief of 'Parama' project?
The client's brief specified a strictly minimalistic approach. With the long rectangular shape of the apartment in mind, ARRCC opted to create a unified inner shell rather than a series of separate rooms. Integrated cabinetry makes it possible to conceal storage and present sleek, uncluttered surfaces throughout the apartment. At the same time, this approach created opportunities for ARRCC to redefine the interior architecture with variations in scale and volume, subtly sculpting into the living spaces to define distinct areas within the larger open-plan space.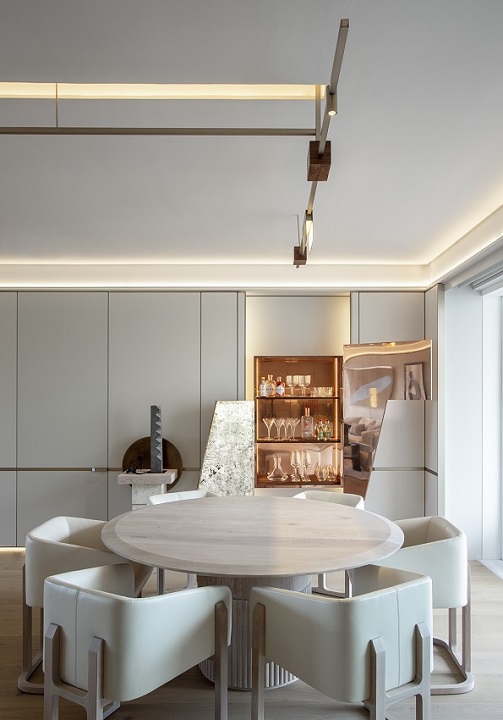 As a designer, what are the main factors and challenges one must always remember while designing interiors?
Good design right now is not about trend or style, but about a design approach that fully analyses the context of a project and encompasses design that optimizes all aspects of the site, views, client, brief, budget and lifestyle, and ensuring these are maximized as much as possible. It is incredibly important to understand the client's needs for the project and what mood they want the project to reflect – do they want to feel excited and inspired in the space, or do they want to feel relaxed and calm in the space – it can be challenging coming up with something that is new and innovative, but still takes into account the client's personal preferences, as well as the context of the project location to motivate the design direction.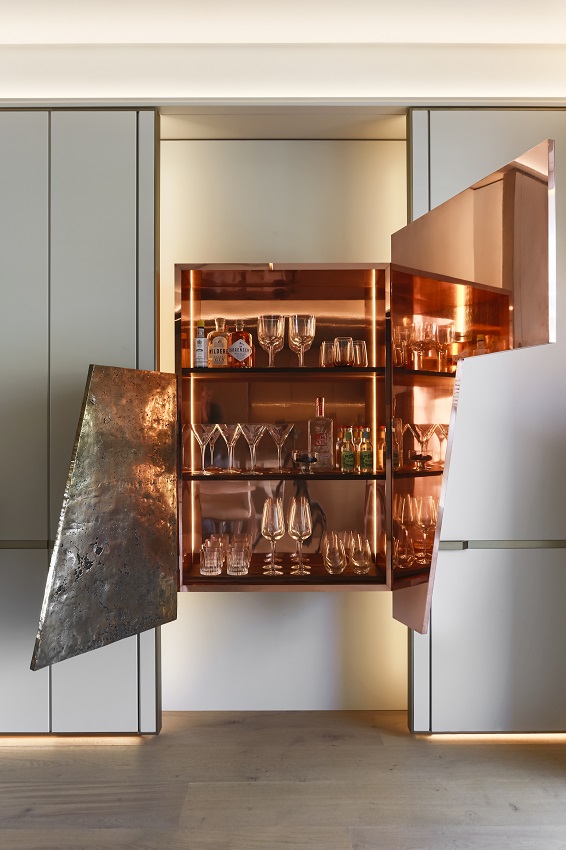 How would you describe the 'Elegance and Significance' of 'Parama' project?
The apartment's sense of serenity is maintained through a deceptively simple limited material palette, which becomes satisfyingly apparent only with familiarity and time. The bespoke drinks cabinet, like the feature light fitting, holds a symbolic key to the apartment's design philosophy. Its asymmetrical doors contrast a purely minimalist mirrored surface with a heavily hand-worked, pitted and patinated metal door. Its complex texture expresses the level of detailing that goes into the creation of minimalism, which only properly reveals its nature, when you interact with it.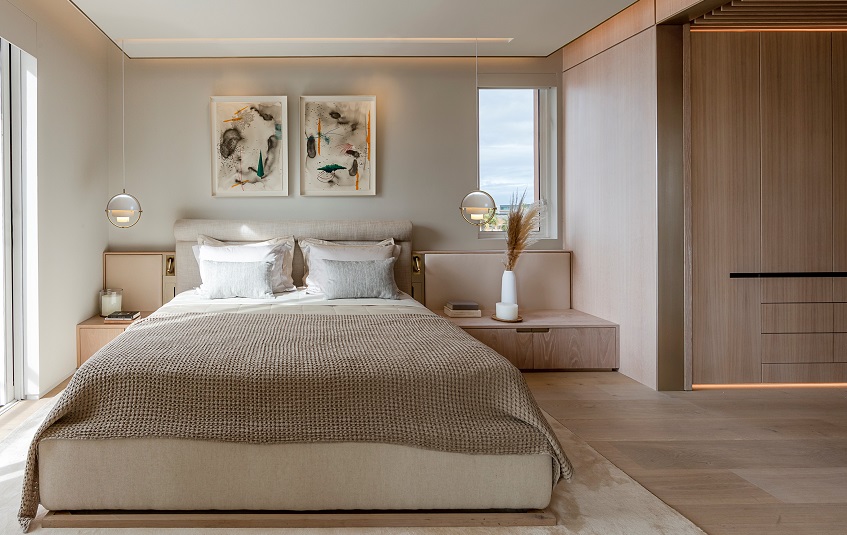 Please mention 5 major 'Sustainability' features you incorporated in the project.
Given its scale, the apartment was not designed with sustainability in mind.
What is the total area of the project, estimated cost and design-to-finish time period of the project?
We cannot disclose the estimated cost of the project; however the design-to-finish time for the project was 7 months.
'Smart Cities' have become 'Inundated Cities' in recent years. How do you see architecture in cities changing to overcome climate catastrophes?
Most building materials come from large corporations; many of which do consider the environment in their production. It is important to research which corporations have a visible carbon footprint and to support those that are local, if possible. Use of reclaimed materials wherever possible and less of them – they are simple-to-use-buy can create great pieces. Some of my go-to-materials are natural stone, sustainably sourced timber (avoid exotic veneers), glass and various forms of steel. Again, a lot of these materials can be reclaimed, making them more environment-friendly.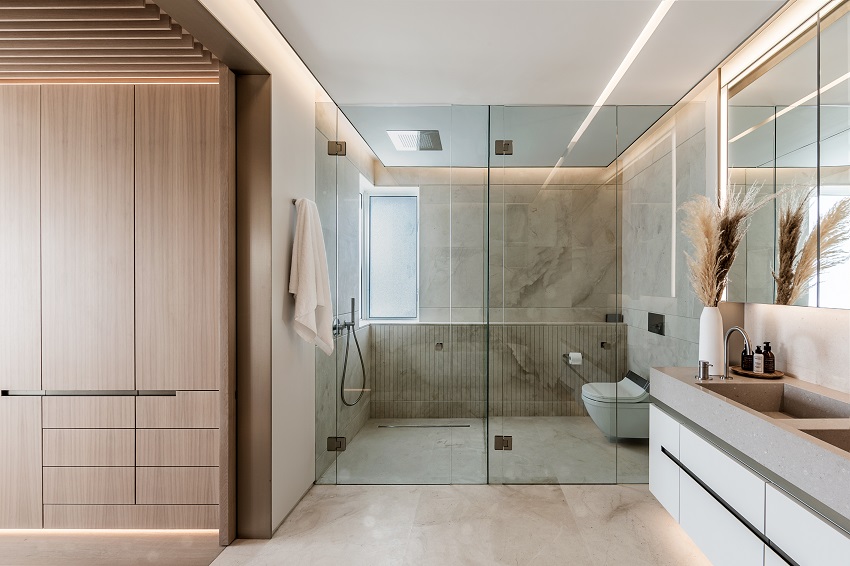 Flawed Urban Planning and age-old drainage and sewage systems has taken a toll on cities of the world – Your valuable insights to overcome this major issue so as to make cities flood-proof and livable.
It is important that wherever possible, permeable surfaces are used throughout to enhance effective water absorption and minimize flooding. As mentioned earlier, using more of green infrastructure in urban planning and design will greatly assist with this. We also need to maximize green spaces to ensure ways for storm water to be permeated. The usage of more porous materials, such as larger stones rather than fine aggregates such as sand will also help in increasingly the permeability of surfaces and reduce flooding and excess run-off.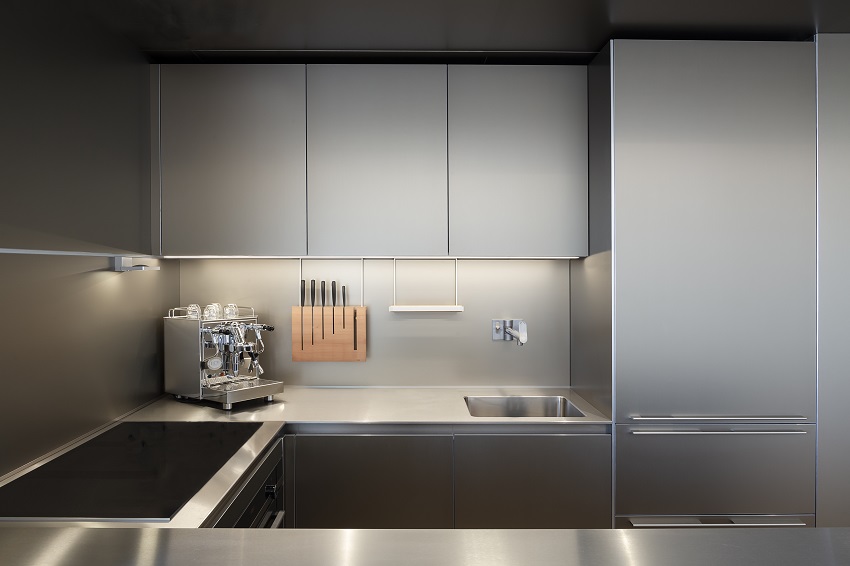 Which significant aspects of the global platform 'zerobeyond – the new frontier!' did you liked the most, and why?
The global platform 'zerobeyond – the new frontier!' is user-friendly and easy to navigate. Content is updated regularly, providing a constant stream of interesting news and information.
How would you describe Michelle Rhoda as a leader and a person?
The Soul-Seeker, who loves reading in-depth interviews and watching documentaries about the people behind the work and being inspired by who they are personally, their process and what motivates them.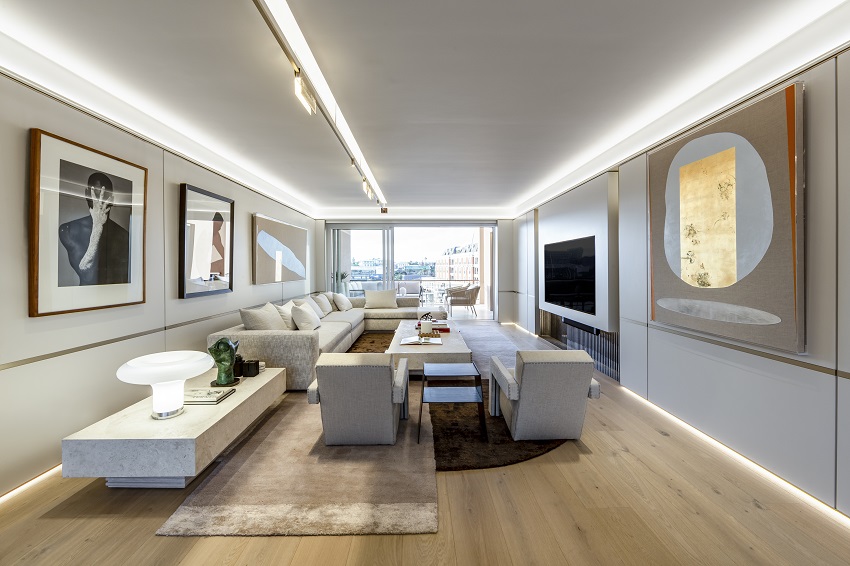 Please state 5 recent awards win by ARRCC.
2022: Luxury Lifestyle Awards: Best Luxury Hospitality Interior Design in South Africa;
2021: World Luxury Hotel Awards Global Winner: Luxury Private Game Reserve, Cheetah Plains;
2021: Luxury Lifestyle Awards: Best Luxury Residential Interior Design in South Africa;
2020: World Luxury Hotel Awards Global Winner: Best Luxury Bush Villa, Cheetah Plains; and
2020: Luxury Travel Guide Award Winner: Interior Design Firm of the Year.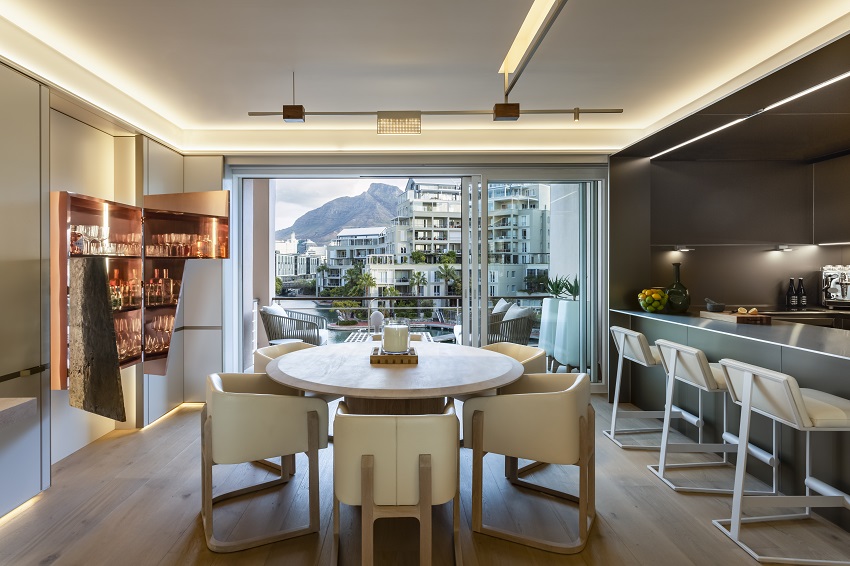 Image Courtesy: ARRCC