It is really very interesting to see the younger generation of student-architects from all across the world designing their theses around and surrounding social and environmental issues to benefit the society and the world at large. No doubt, it is the beginning of their professional life and they have their hearts in the right place to start with. The architecture filed is fierce and very competitive in the local, state, nation and global level. Only time will tell as to how many of these younger generation student-architects will go on to create socially relevant projects in their professional quest.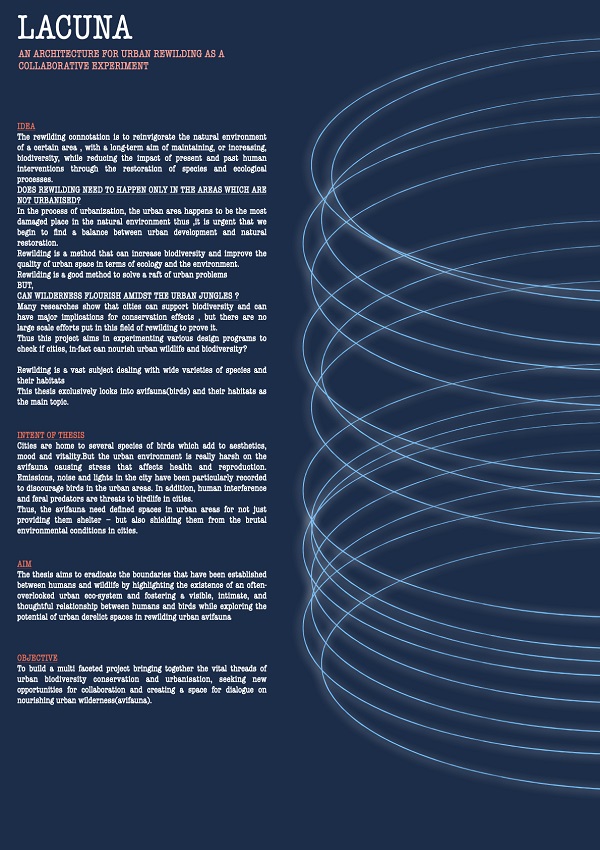 The GEN Z Series travels from Chennai to Bangalore, the Capital city of Karnataka to interact with a very talented individual Siri Chandana Venugopal, who graduated in 2021 with an architecture degree from SJB School of Architecture and Planning, Bangalore, Karnataka. The only child of her parents, Siri reveals, "My parents strongly believe a good education is an influential step for a good future. Their strong support is the pillar of my strength." Creative and passionate, Siri comes as a meticulous individual. She elucidates, "I am obsessively passionate about designing. I am probably someone who ponders about what I can do with the box first, instead of thinking outside the box (smiles)."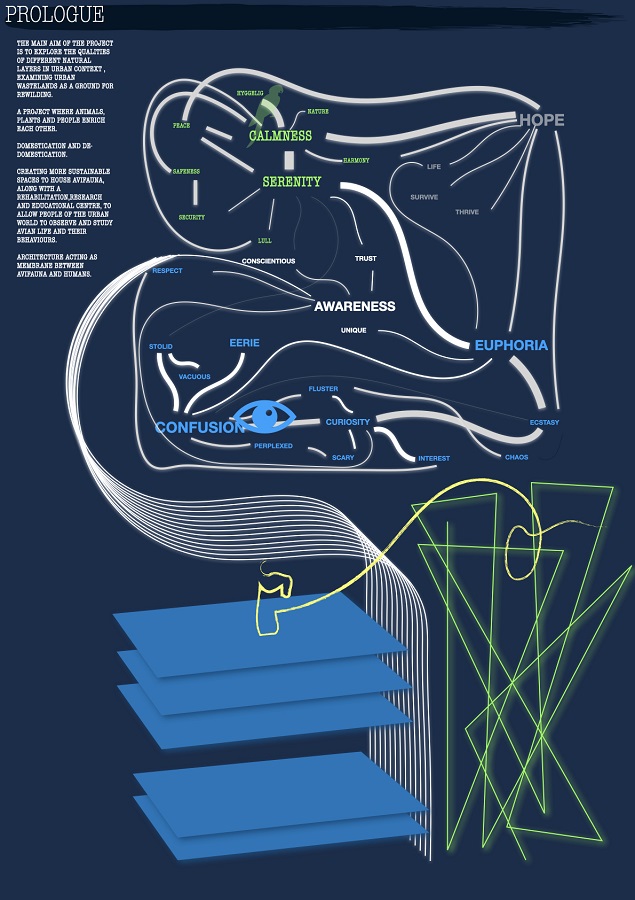 Johnny D interacts with Siri Chandana Venugopal to know more about her journey in the field of architecture and creatively designed thesis 'Lacuna: Urban Rewilding as a Collaborative Experiment'.
What was your childhood ambition? Did you always wanted to become an architect?
Architecture has intrigued me ever since I was 11 (smiles). I was fortunate enough to visit few renowned tourist places of India with my family. Prominent architectural masterpieces like the marvelous ruins of Hampi, monolithic rock-cut caves of Ellora, free-standing dome of Gol Gumbaz / Gombad, picturesque pink streetscape of Jaipur, structural excellence of Brihadishvara temple, functioning of stepwells in Rajasthan, the marble miracle Taj Mahal or the contemporary Lotus temple – they all have always made me wonder, could I ever build such interesting structures too (smiles)? All these alluring memories from my travel inspired me to commit to a future in architecture.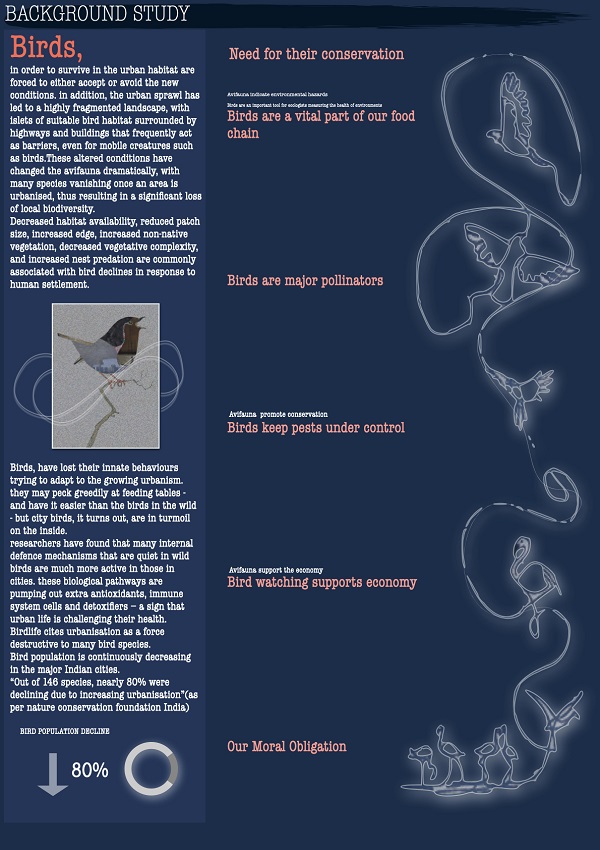 How has architecture influenced your life as a student?
Long nights, scant to no hours of sleep and hectic project deadlines were my everyday routine as an architecture student and I embraced it. Moreover, architecture school taught me strength, patience and resilience. The architecture profession is one of the most subjective out there. One might build a magnificent building that is quite impressive to some, but a little off to others. The same goes with other concepts of life too, as other people's opinions or criticism do not necessarily mean that they are proving us wrong, instead they may just be responding based on their own subjective viewpoint.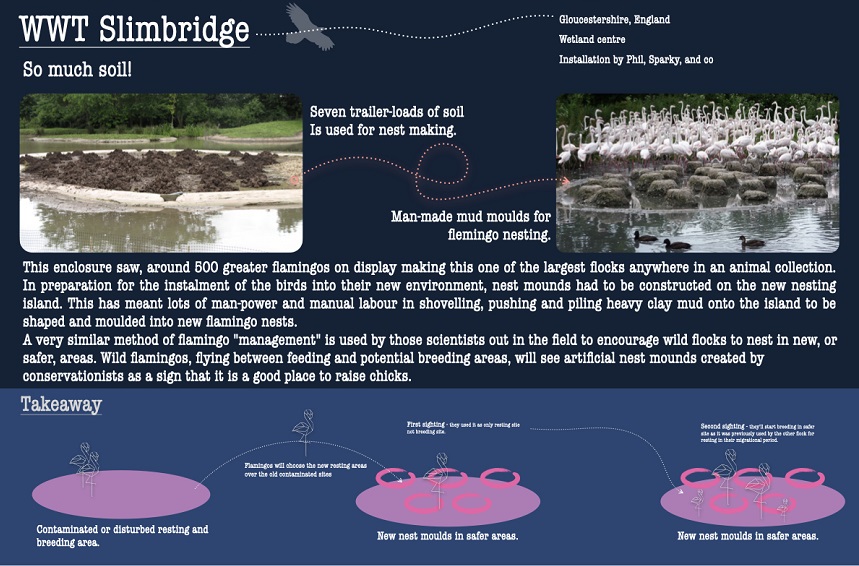 Briefly describe the significance of your project.
'LACUNA: Architecture for Urban Rewilding as a Collaborative Experiment' – The rewilding connotation is to reinvigorate the natural environment of a certain area with a long-term aim of maintaining or increasing biodiversity, while reducing the impact of present and past human interventions through the restoration of species and ecological processes. In the process of urbanization, the urban area happens to be the most damaged place in the natural environment. Thus, it is urgent that we begin to find a balance between urban development and natural restoration. Rewilding is a vast subject dealing with wide varieties of species and their habitats.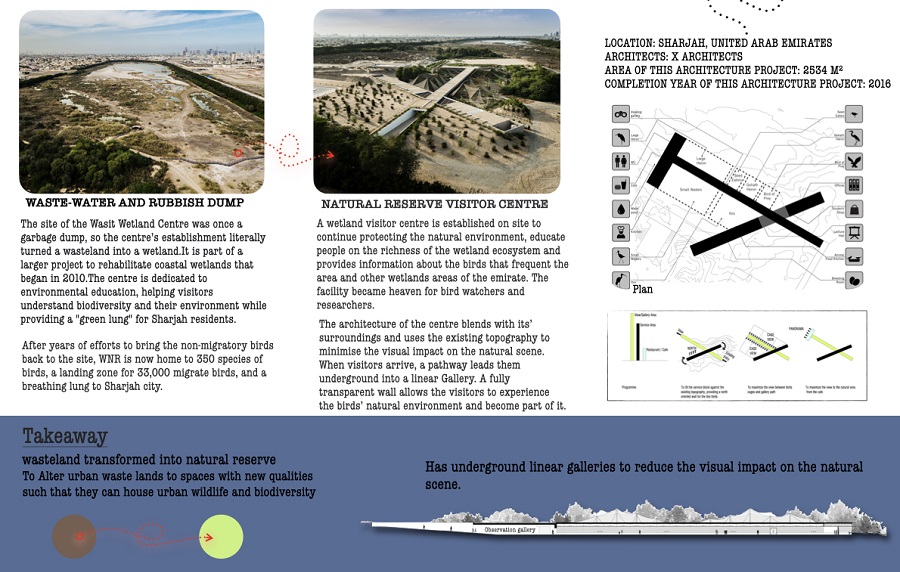 My project exclusively looks into avifauna (birds) and their habitats as the main topic. The project aims to eradicate the boundaries that have been established between humans and wildlife by highlighting the existence of an often-overlooked urban ecosystem and fostering a visible, intimate and thoughtful relationship between humans and birds, while exploring the potential of urban derelict spaces in rewilding urban avifauna. The project's objective is to build a multifaceted project that brings together the vital threads of urban biodiversity conservation and urbanization, seeking new opportunities for collaboration and creating a space for dialogue on nourishing urban wilderness (avifauna).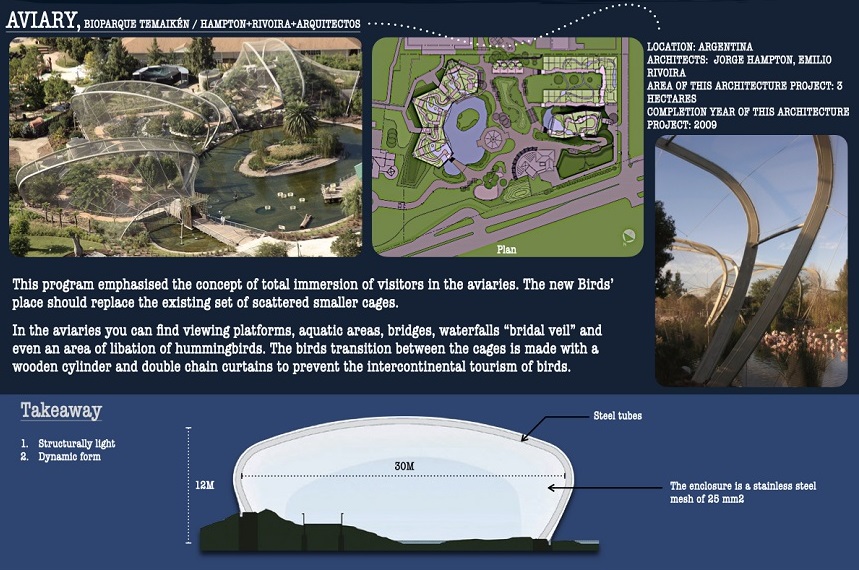 Which National or International architect has inspired / influenced you? Please specify as to why?
I am fixated on Antoni Gaudí's works. His works are purely unique and have revolutionary approach to architecture, which included harmonizing traditional and modernist styles, using nature as a source of inspiration, and using his own imagination and innovation to create something truly extraordinary. His intricate, organic designs and exceptional use of natural materials fascinates me the most.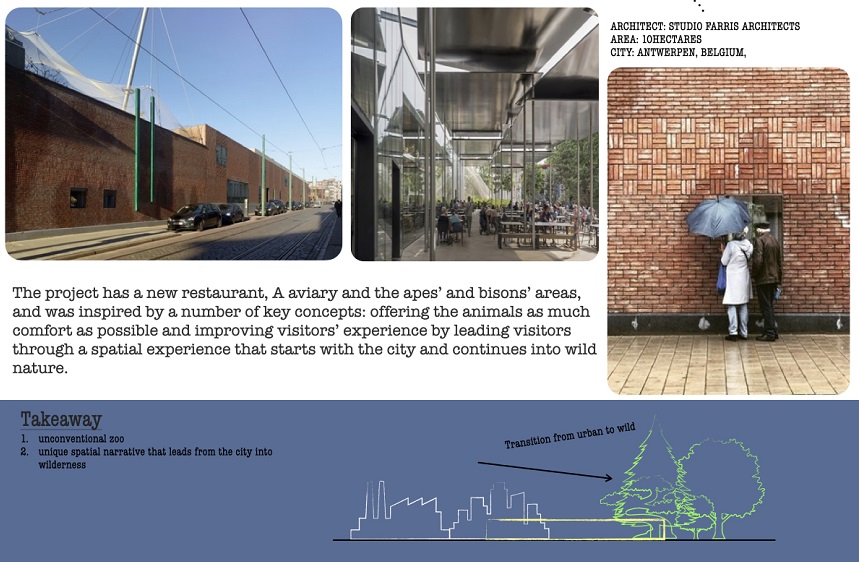 He also placed great emphasis on the integration of his architectural works into their natural surroundings, resulting in a unified and visually stunning composition. In addition, Gaudí was an early advocate of sustainability and advocated for a reuse of materials, allowing him to create work that was as much environmentally conscious as it was artistic. Gaudí's countless works are a testament to his brilliance, even to this day.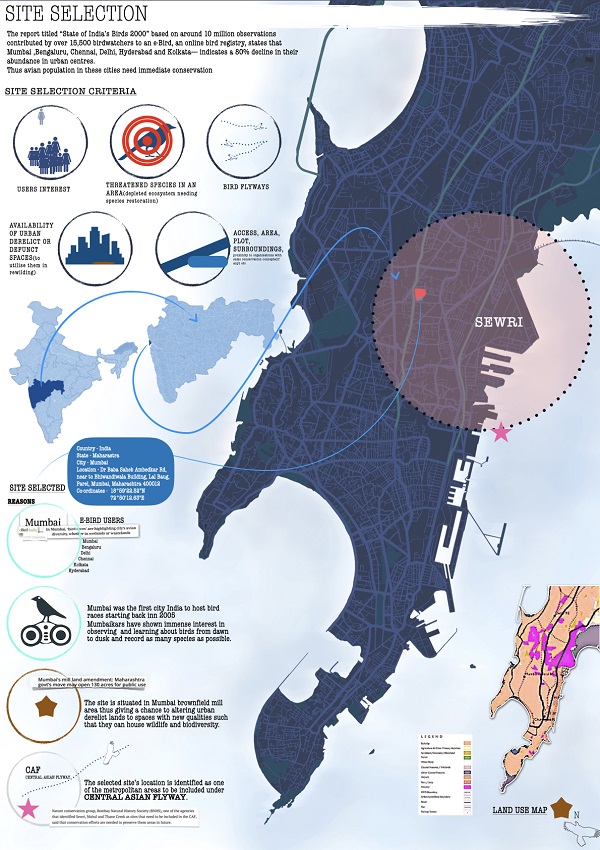 As an Intern, what is the most important lesson(s) you have learned from senior architects, while being a part of a project?
As an intern, I was fortunate enough to work in an architectural firm that had 6-7 employees in total, so each of us were able to contribute our opinions and ideas to a variety of projects. Additionally, I was able to have one-to-one conversations with my proprietor, who gave me a lot of insight into the projects' designing stage to its execution stage.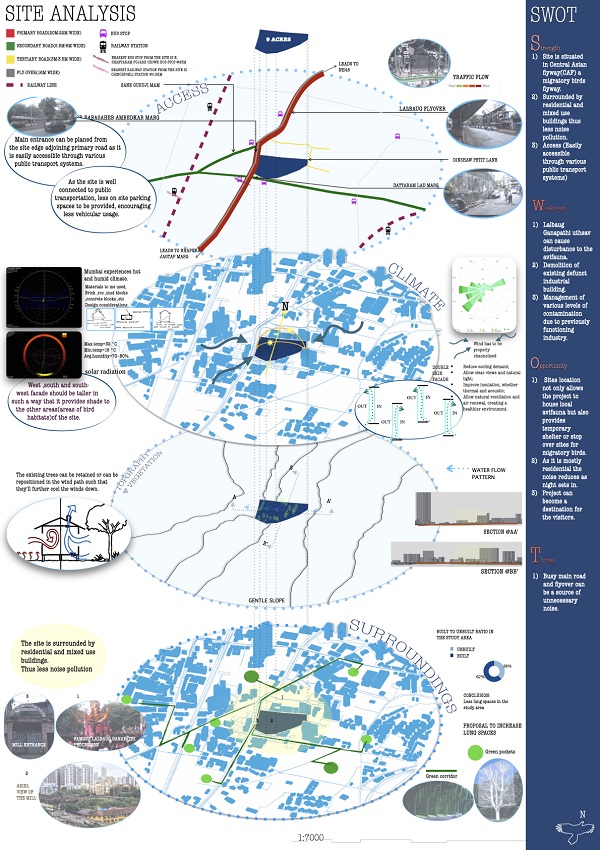 Cities are getting inundated in a massive proportion due to flawed drainage and sewage systems apart from Climate Crisis. I wonder when urban planners and architects will be able to find a solid solution to overcome this herculean challenge to make cities flood proof – Your views.
I believe that architects, urban designers, urban planners and the government should work together to find a solution to the flooding crisis. Together they can identify the main causes of the flooding and work towards eliminating them. Solutions include improving existing drainage and sewage systems, planting trees to increase the local water absorption rate, and developing sustainable water management techniques.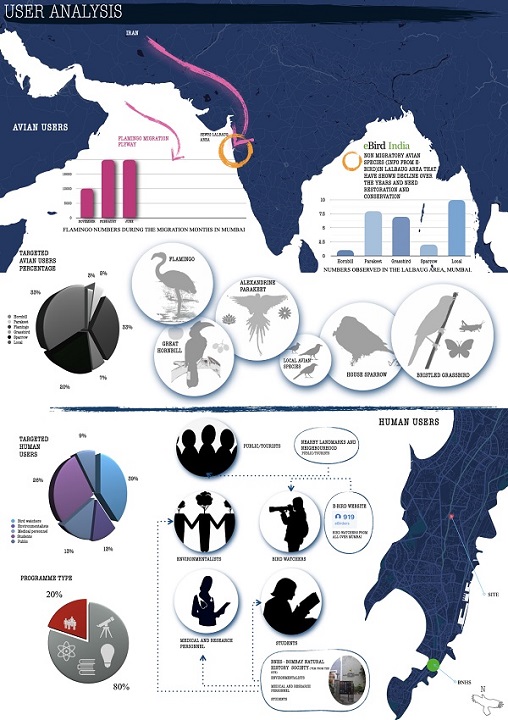 These techniques should take into account developments such as climate change, urban sprawl and ever increasing population density. The government should provide adequate funding to ensure these solutions are put in place properly. With the collective efforts of these groups, cities can become more flood-resistant and resilient. In my opinion, even if one of them lacks, there might not be proficiently functioning cities.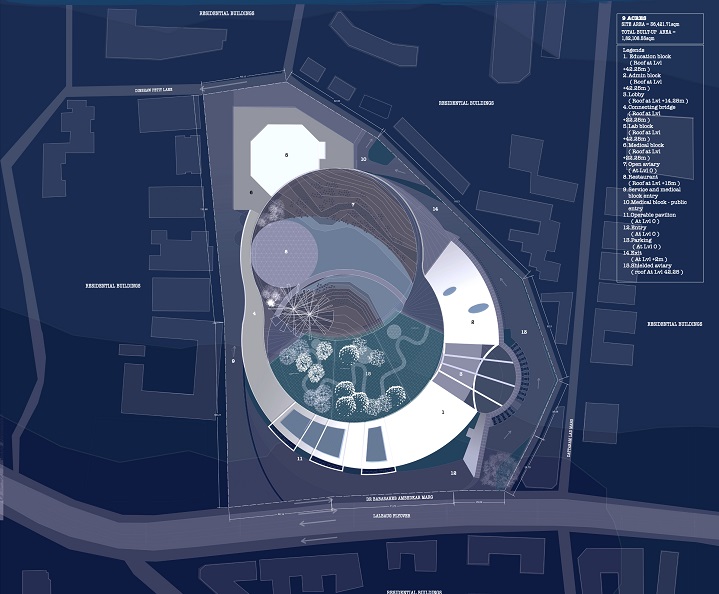 Briefly write about your University and Course.
My Bachelor's course from SJB School of Architecture and Planning (under Visvesvaraya Technological University) has equipped me with professional education needed in the field of architecture and planning. The program focused on the development of creative, sustainable and innovative design solutions. It also offered a comprehensive course curriculum that covered all aspects of architecture and planning like planning theory, urban and regional design, construction technology, materials, structures, sustainability, history and theory of architecture, as well as legal and professional practices.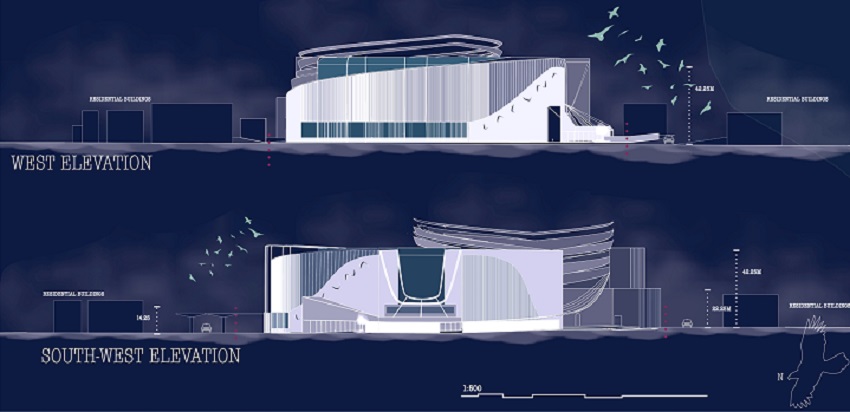 Which significant aspects of the global platform 'zerobeyond – the new frontier!' did you like the most, and why?
I like that 'zerobeyond – the new frontier!' enables users to access a wide range of data, insights and services related to architecture, interiors, engineering and more. This provides people with the latest information about different projects, both at the local and global level. It also provides a platform for collaboration and networking with individuals and organizations around the world that are working in similar fields. What I admire the most is that it provides a global platform for young architects to share projects and their perspectives for the world to notice.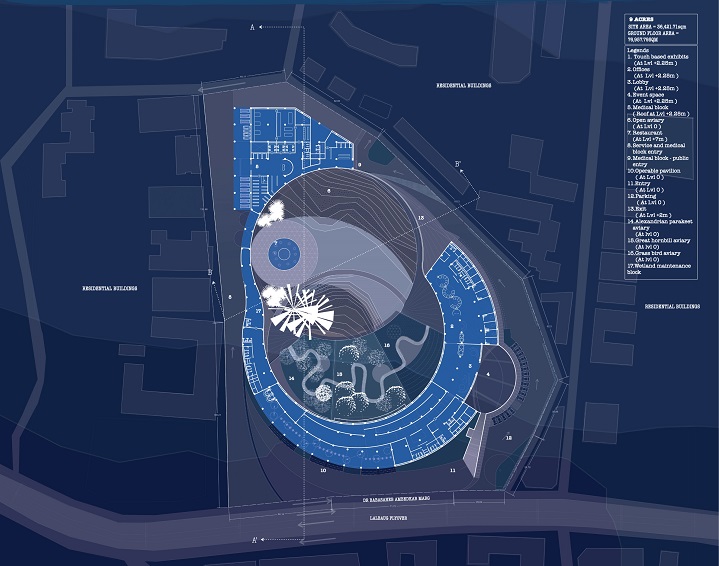 Local charm of cities has diminished due to Modern Architecture as every city looks alike and similar. How should architects / urban planners modernize cities, while maintaining the local charm intact?
Urban planners, Urban Designers and Architects should focus on the historical and cultural background of the city, while designing in today's time. They should focus on creating unique features in the cities that reflect its local charm. This can be done by having street art, local sculptures and murals of local icons or by incorporating community's involvement.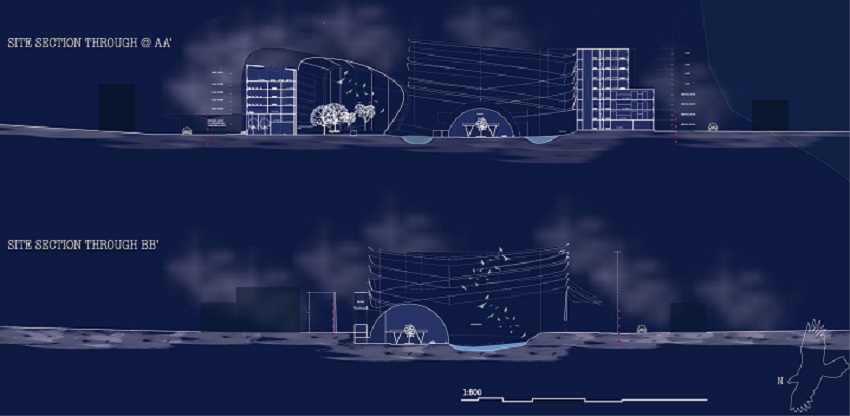 They should strive to make the designs for cities more interactive and engaging by including community's input in the development process. This allows for both a positive atmosphere for locals to be involved in creating and developing their city, giving the city its own unique charm and creating unique architecture that reflects city's local flavor(s).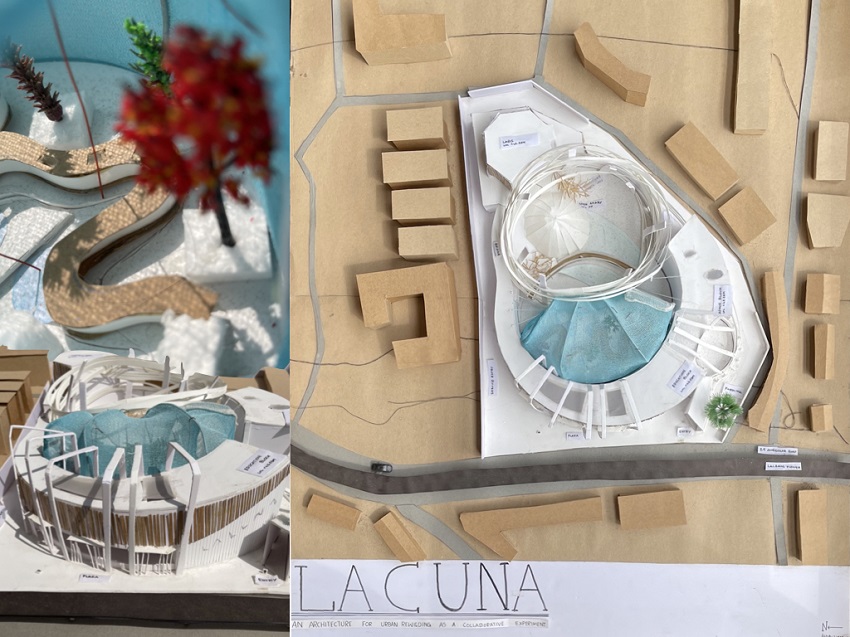 How would you differentiate Indian Architecture from the Western or European Architecture?
Indian architecture is very distinctive and thanks to its long history, culture and geography. Indian architecture is distinguished from Western or European architecture by its use of a variety of materials. Indian architecture often uses natural materials like wood, stone, mud and clay instead of metals and concrete found in the West. It is also characterized by its intricate detailing, spatial planning and its use of locally sourced materials, in contrast to the relatively plain and consistent design of traditional Western or European buildings. Additionally, Indian architecture incorporates features such as verandas and sloping roofs, reflecting the region's climatic conditions, while ornate carvings, temple spires and flourish decorations are popular external features.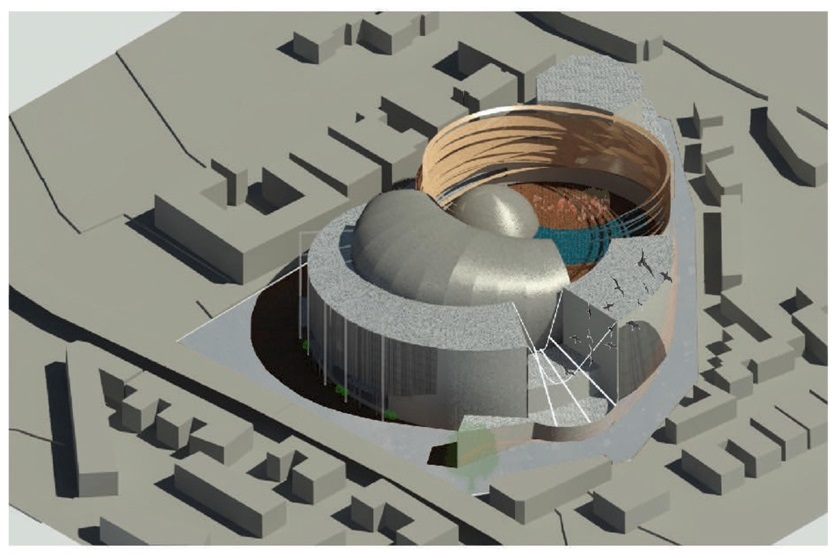 Image Courtesy: Siri Chandana Venugopal