Michel Abboud is renowned in the world of architecture for amazing body of works. Having established his architecture firm SOMA in the year 2004, the firm's breathtaking designed structures have become synonymous with cities like New York, Dubai, California, Doha, Lebanon, Azerbaijan and Kurdistan to name just a few.
Johnny D interviews the suave architect Michel Abboud, who enlightens how SOMA has achieved immense global accolades and attention in the last 17 years.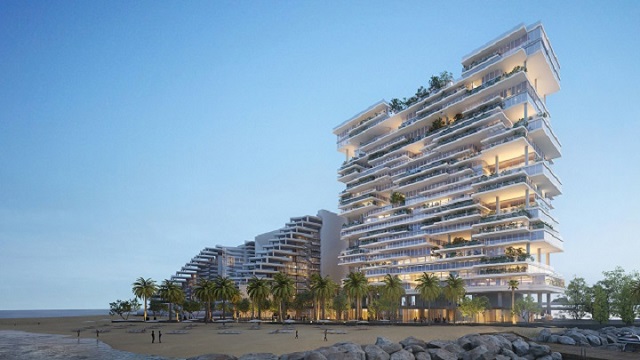 Please tell our esteemed readers about SOMA.
SOMA is an international architecture firm headquartered in New York. SOMA's work is rising around the world today with remarkable offerings of luxury residential, hospitality, condominium and mixed-use developments that underscore the firm's cutting edge appeal.
SOMA works closely with clients to understand their needs and desires in relationship to external constraints in today's ever changing cycle of occupancy and uses of buildings, providing adaptable planning so buildings evolve with their clients. Rather than imposing a 'parti' onto a given site, SOMA tends to deploy patterns which seemingly self-organize and grow with the site and its intended and unintended future uses. Innovative projects like Park51 in New York City stand testament to SOMA's design philosophy. It is the ability to work in the virtual space of organizational tools, while deploying concrete structures and materials that places SOMA at the cutting edge of architectural practice.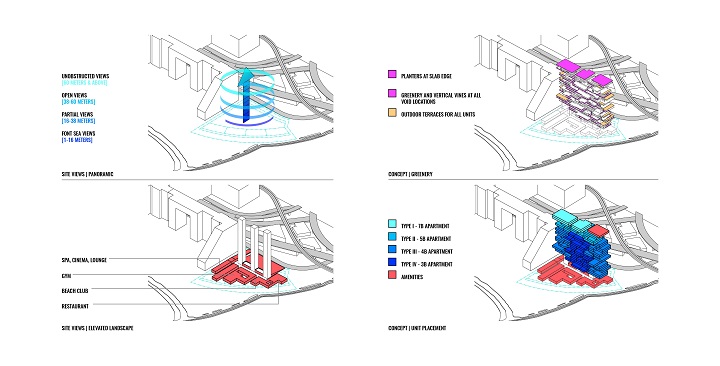 What are the various projects, you are currently busy with, in various cities and countries?
The firm is busy with projects like 45 Park Place in the New York City, One at Palm Jumeirah in Dubai, Amchit Bay in Lebanon, Truss & Twine in Palm Spring, CA and W in Lebanon.
When the client states the brief to an architect in the first meeting, what really goes in an architect's mind?
With each project there are several factors to the design. We always start with a clear concept or what we want the architecture should be. We then align this with the client's opinions, various site constraints and the budget. All these things in constant flux with one another are the whole process. It's never linear and these relationships are always informing something new, throughout the project.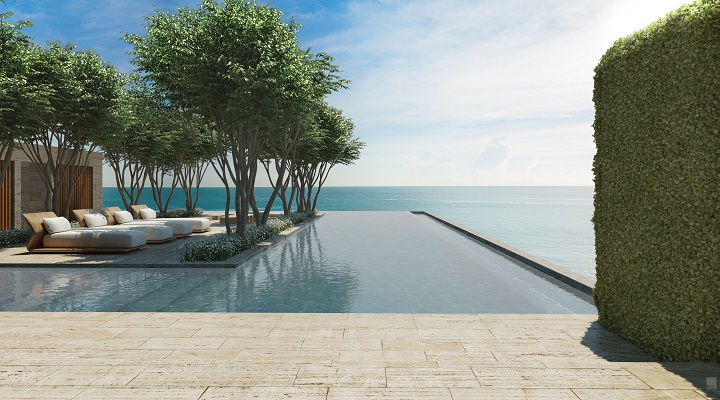 What was the brief of the project?
Develop a prestigious, Iconic and luxurious residential Development to rival the best as the best example in the world. Apartments should be appointed to the highest standards and should take advantage of the waterfront location and unobstructed sea views. The Development should offer a unique and fully serviced lifestyle for the high net worth owners that will reside there and accommodate both their families and staff.
A key focus is the arrival experience for residents and visitors. The Development shall provide a sense of arrival to a unique destination, from the street level through to the lobby. Elevating the arrival section to capture views through to the pool, landscaping and beach areas should be explored. Penthouse residents shall be provided with a level of exclusivity that promotes seamless entry to their exclusive lobby and lifts.
Ground and podium pool and landscape areas shall be prestigious areas of resort standard to rival of the One and Only (Palm, Dubai, UAE) and Chedi (Muscat, Oman). These areas are intended to be an exclusive zone to cater for individuals, couples and families. Landmark, high efficiency, direct waterfront access, beachfront integration, energy efficient, and landscape gardens, pools and dining areas, which are accessible to all users.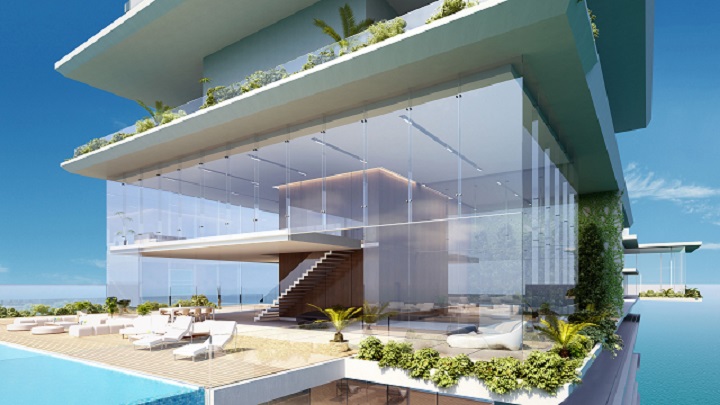 How challenging and difficult is it to construct such project in artificial archipelagos?
Cost and dewatering were the greatest challenges.
How would you describe the 'elegance of design' of 'One at Palm' project from an architect's perspective?
The project proposes a new standard of living through its unique design, based on the culture in which it is set. The project takes full advantage of the panoramic views of the Palm to the North and the Dubai Marina to the South, while simultaneously providing a sense of arrival and iconography for the entrance to both the project and the entire island.
The residences are arranged methodically, through an extensive process of adjacency and view studies, in order to achieve unobstructed, plunging views while maintaining the privacy of each residence. Unlike any other offer in the region, 'One at Palm' gives each unit its own private garden terrace, as well as views, both across the Palm to the North and across the Marina to the South. This is not only an unprecedented interior and exterior environment, but creates quite literally a transparent building.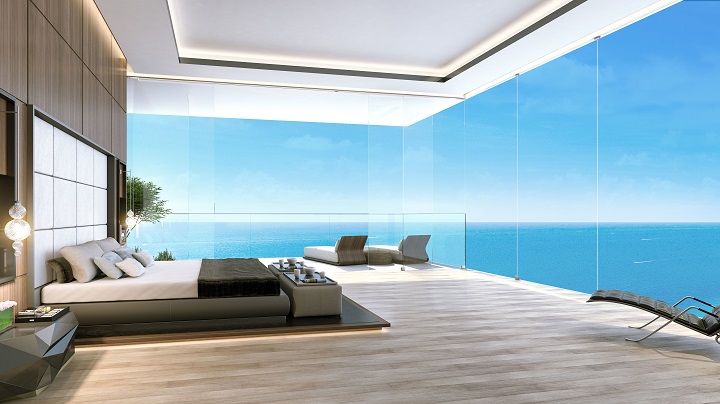 The design of the building is centered on residences, which are pushed and pulled across each level to create private outdoor space for each and every residence, proportional to the size of the unit. Although balconies are utilized, the design methodology allows for the creation of several true open terraces, while maintaining unobstructed, plunging views for the majority of the residents. The structure, though a simple column and concrete slab structure at its core, uses an innovative system of post-tensioned beams to push the limits of cantilevering. The residents directly benefit from this innovative structural system, as it offers not only the private outdoor spaces and cantilevered enclosed living spaces, but also consistent ceiling heights throughout all the units as well.
No luxury was spared when it came to the design and the amenities offered to the residents. State of the art world-class amenities are available to the residents, such as a private jetty, beach club, outdoor garden, pool and cigar lounge. Outdoor private spaces are uncommon in the region, because they are rarely usable and rarely private enough for the culture in which they are set. 'One at Palm' will create a new paradigm of what luxury means in the region. The collaboration between the architect, landscape architect, interior designer and engineer has resulted in beautiful, private outdoor terraces that can be used year-round comfortably. In the desert, there is no greater luxury.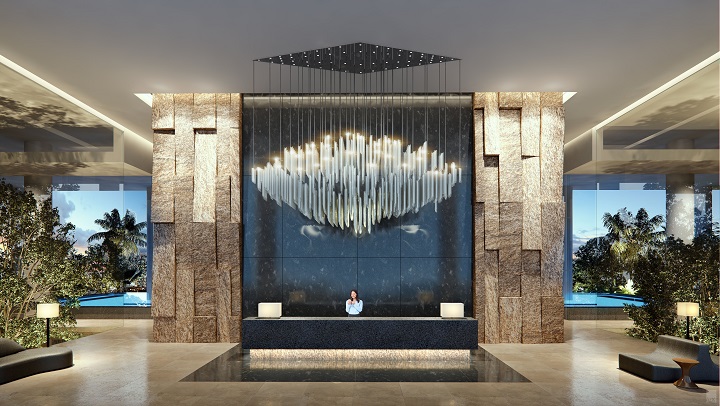 Please mention 5 major 'Sustainability' features you have incorporated in the Project.
With all of our projects we strive to maintain a sense of sustainability and environmental stewardship. Most areas we build dictate very strict energy compliance, which we achieved through the use of innovative lighting and mechanical technology to meet their certain thresholds, while still achieving our architectural ambitions. Additionally, we design spaces which would hold up over time, which in a sense contribute to our use of monolithic and noble materials. Our view is that sustainability is not only about meeting a certain energy performance, but ensuring that our buildings will remain in the built environment for a long time.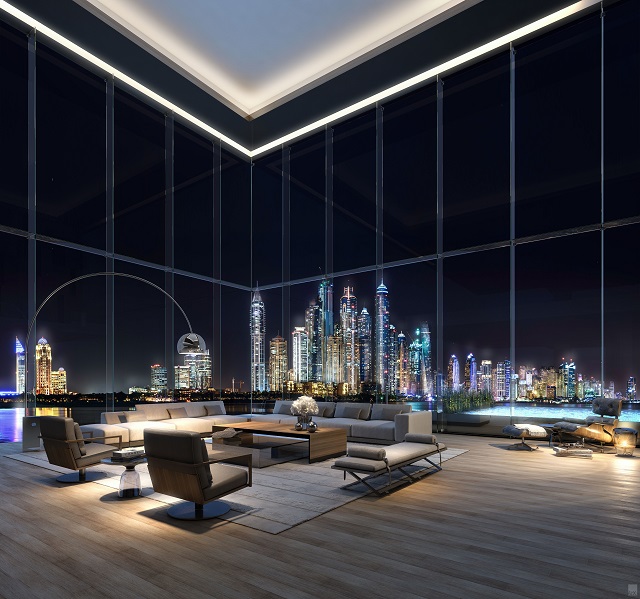 What is the total area of the project?
Gross Floor Area is 1,000,000 Sq ft.
What is the estimated cost of the project?
The cost of the project is nearly 2 Billion DH.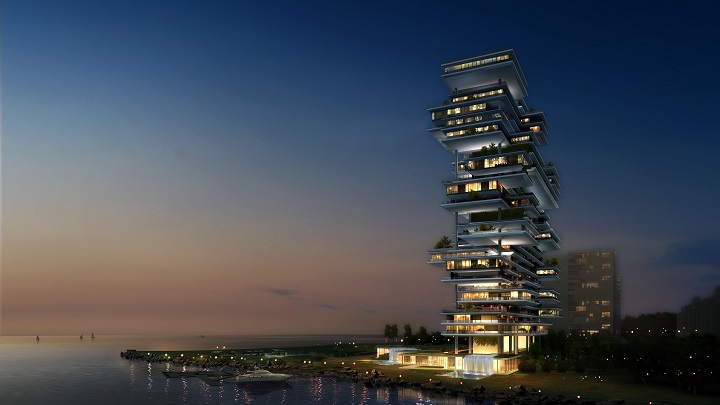 How much time it took for the team from the first client-architect's meeting to handing over the project?
Approximately it will take 5 years till construction is 100% complete.
Each creation of yours is magnificent and glorious! How do you come up with such spectacular ideas?
Our office strives to provide innovative solutions to design problems – solutions which are contemporary and well-designed. I think not only our attitude to design in general, but also our sensitivity to our clients' aesthetic and ambitions. We not only take our own interests into consideration, but also we include the client as much as possible in these decisions.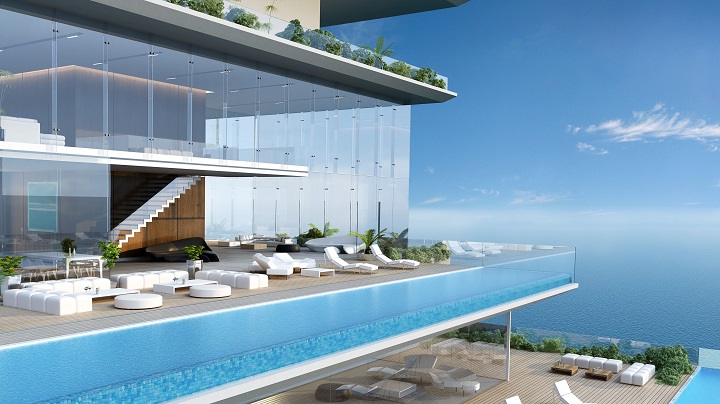 How would you describe Michel Abboud as a professional and a person?
Michel Abboud is the Principal of New York-based architecture and design firm SOMA. Renowned worldwide for his avant-garde portfolio, the Park 51 Islamic Cultural Center a few blocks from Ground Zero in New York City further catapulted Michel into prominence, with one journalist dubbing him 'the most controversial architect the US has known'. Such 'notoriety' has led to a subsequent influx of invites as speaker and guest of honor at prestigious universities across the USA and Europe, including the UK.
Earning a Master's in Architecture from New York's University of Columbia subsequent to graduating from the American University of Beirut, Michel Abboud has a reputation for provocative projects, which deliver both forward thinking and user-friendly functionality. Michel's defiant no compromise stance in terms of design, continuously raises the bar in the architecture sphere and has gained him respect among a loyal client base and fellow design professionals.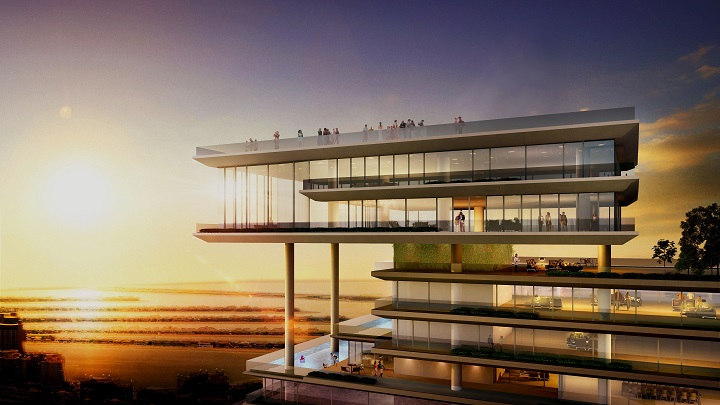 Please state the five recent awards you have won along with project's name.
ARCHITIZER A+ AWARDS
Unilux Wins Award for Best Retail Design, April 2016
JAMES BEARD AWARDS
Workshop Kitchen & Bar Wins Award for Best Design, May 2015
MIDDLE EAST ARCHITECT AWARDS
Michel Abboud Wins Nomination for Principal of the Year, November 2015
CITYSCAPE DUBAI AWARDS
One at Palm was selected as Finalist for Best Future Residential Project, September 2015
MIDDLE EAST REAL AWARDS
Amchit Bay Resort awarded 'Finest Specialized Project', November 2014
Image Courtesy: SOMA