The GEN Z Series travels from Spain to London's Architectural Association to meet January 2023 graduated Masters' student Zeel Dhangdharia. She hails from the Indian State of Gujarat and is based in Vadodara city. Zeel graduated with a B. Arch degree from Maharaja Sayajirao University of Baroda, Vadodara. Soon after her graduation, Zeel established Studio West I 06 with one of her classmates. Two years later, she joined AA London to pursue her Masters in Sustainable Environment Design.
Johnny D talks to Zeel Dhangdharia about her quest in the architectural field and her thesis 'Marine Havens: Transforming Oil Platforms into Habitats'.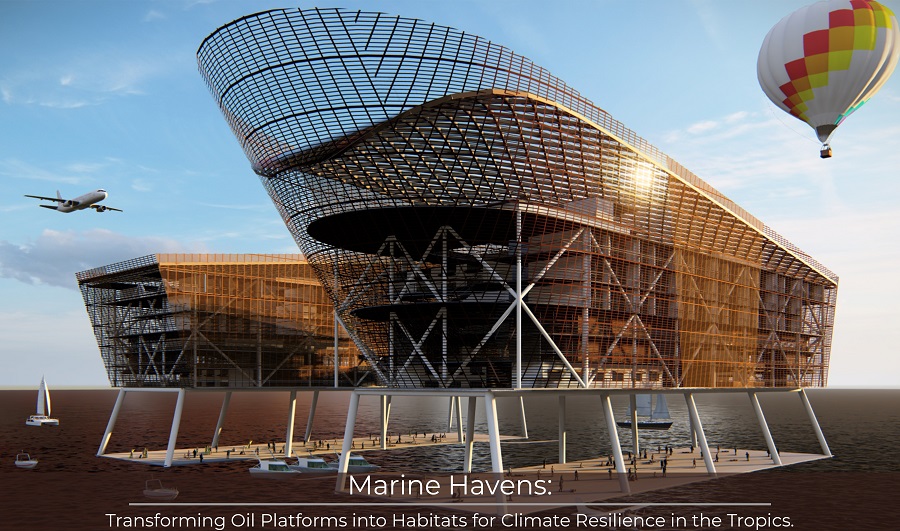 Lodging Platforms
What was your childhood ambition? Did you always wanted to become an architect?
When I was a child, I wanted to become a teacher. However, I went onto explore creative activities such as dancing, painting and designing clothes (smiles). Having enrolled in college, I started developing my interest in architecture intrigued by its connection to art. My decision was greatly influenced by my city's aesthetic and architectural wonders, as well as my travels. I discovered the value of pursuing my passion and seizing unexpected opportunities along the way. As a result, building beautiful and functional structures gives me a great deal of happiness.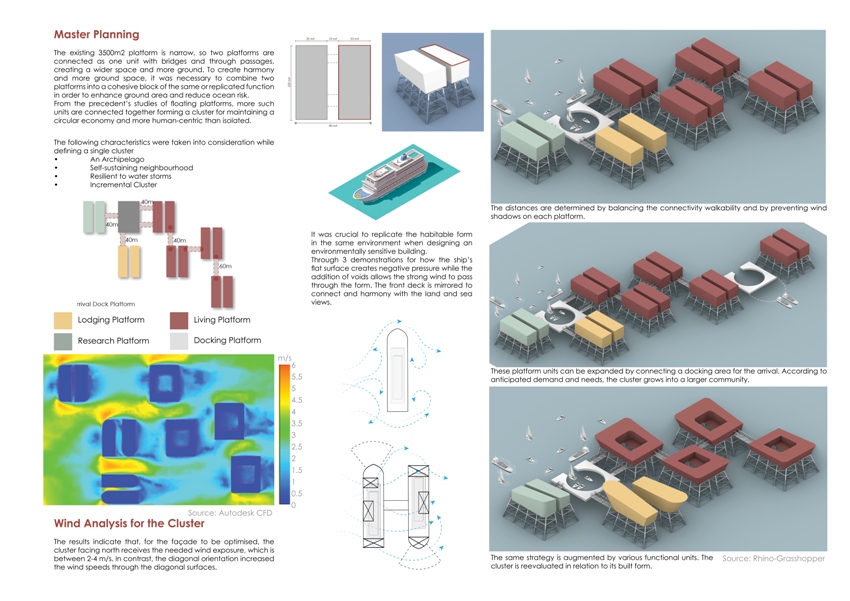 Master Planning for the Platforms
How has architecture influenced your life as a student?
During college, I was fortunate to have 14 companions, who all had distinct upbringing. We were able to produce stunning ideas, because of our teamwork and intriguing conversations. My passion for architecture was not limited to college. I have travelled extensively learning more about it and it gave me a new perspective about life. With each trip, my behaviour, skill set and my thinking process changed, thereby making me a better person. This continued after I graduated from college. I travelled and studied new things broadening my horizons and improving myself as an individual (smiles).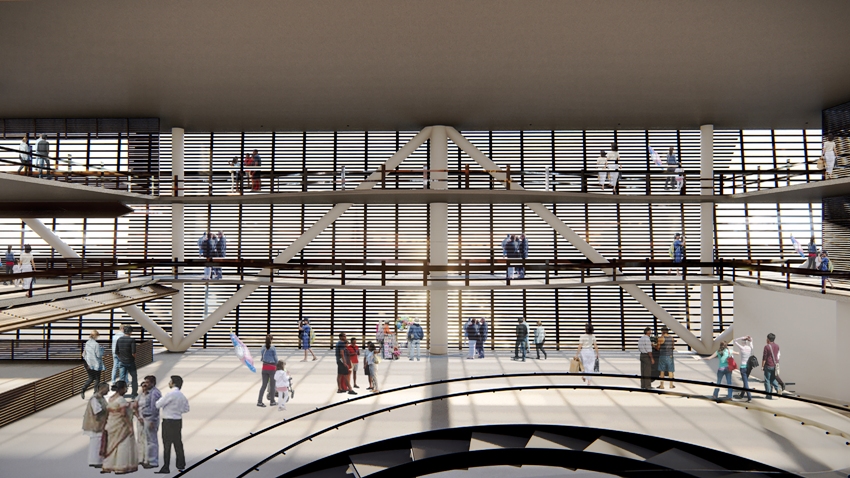 Central Courtyard with the Screen and Diagrid Roof
Please write about your University and the Course.
The AA – Architectural Association was founded in 1847. It is the United Kingdom's oldest independent school of architecture dedicated to generating creative ideas that challenge and progress contemporary culture, cities, and the environment. With a focus on fostering the comfort, health and welfare of residents, the SED – Sustainable Environmental Design program is divided into two phases. The first consists of group projects that involve students in experimental fieldwork and computational studies.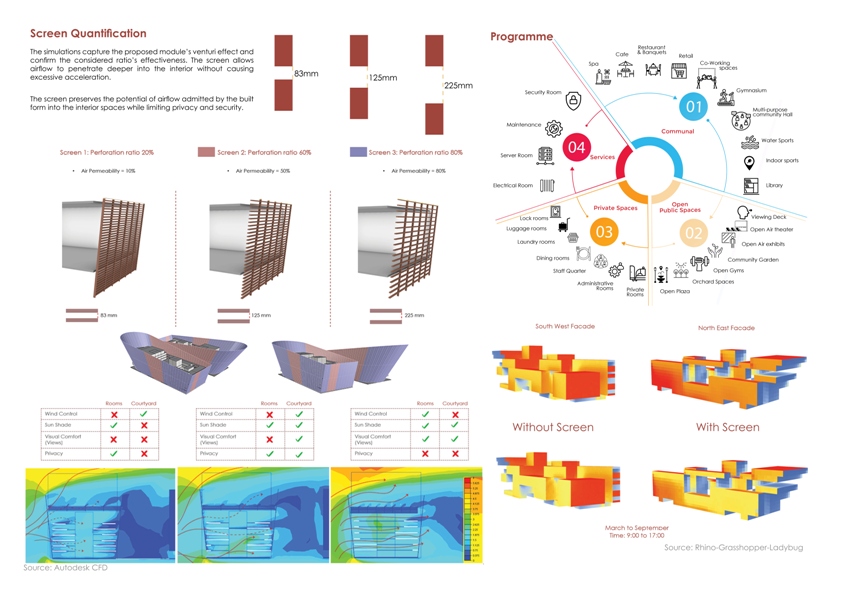 Building Skin Quantification
The second dedicates itself to individual research projects. Through seminars given by invited architects and researchers, the program emphasizes research-led, evidence-based and practice-oriented pedagogy and spotlights cutting-edge environmental design research and practice with computational modelling, and new simulation methods to explore building performance towards the environment.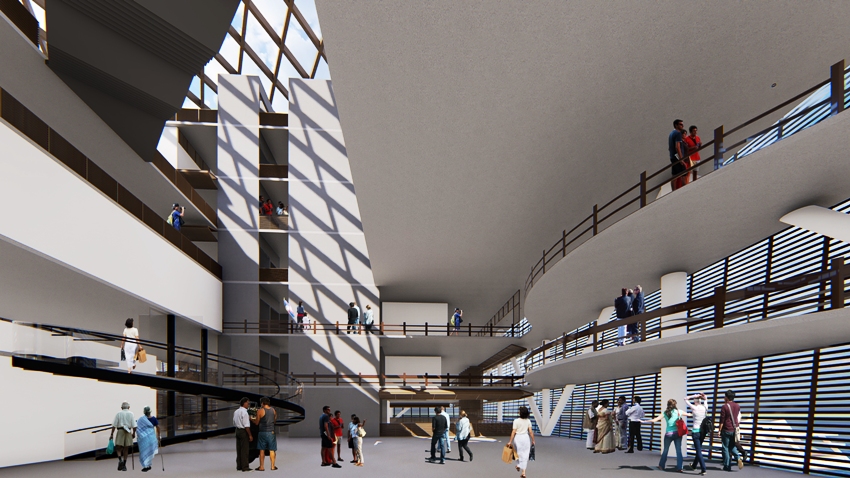 Morning View of the Central Courtyard
Briefly describe the significance of your project.
With the current trends of floating structures, the environmental quality of the space for such climatic conditions which are different from the land needed to be explored. Oil Platforms built in the ocean and subsequently submerged to the depths, when they are useless piqued my subconscious interest. My thesis project focuses on designing comfortable living spaces in such extreme ocean climates with high heat and humidity. The design solutions integrate traditional passive design concept that responds to sea as the context, whereas revitalising steel structure addressing concerns about carbon footprint.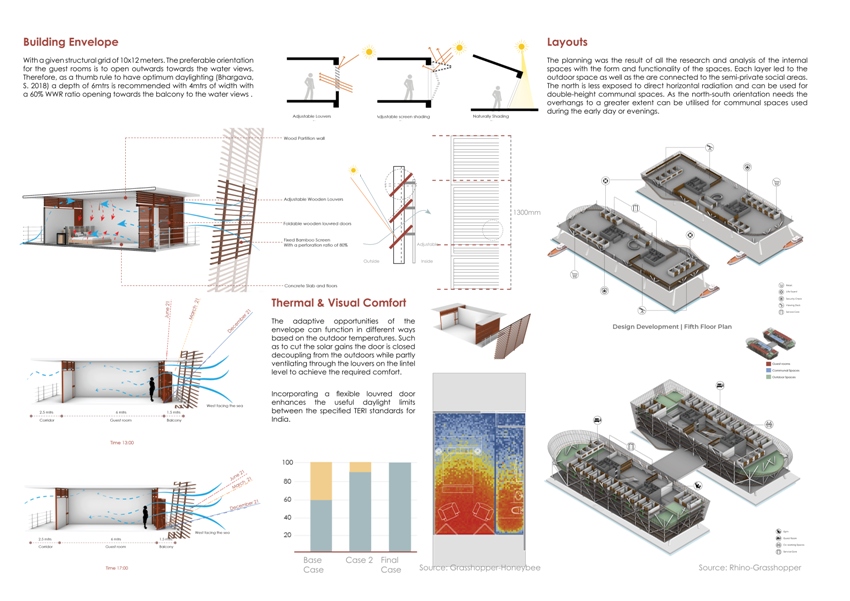 Building Envelope for Internal Spaces
The design proposals include shaded outdoor spaces, terraces with sea and land views, double-skinned façades with controlled airflow and solar radiation diffusion, and functional outdoor spaces that serve a practical purpose and provide a visually pleasing tropical retreat.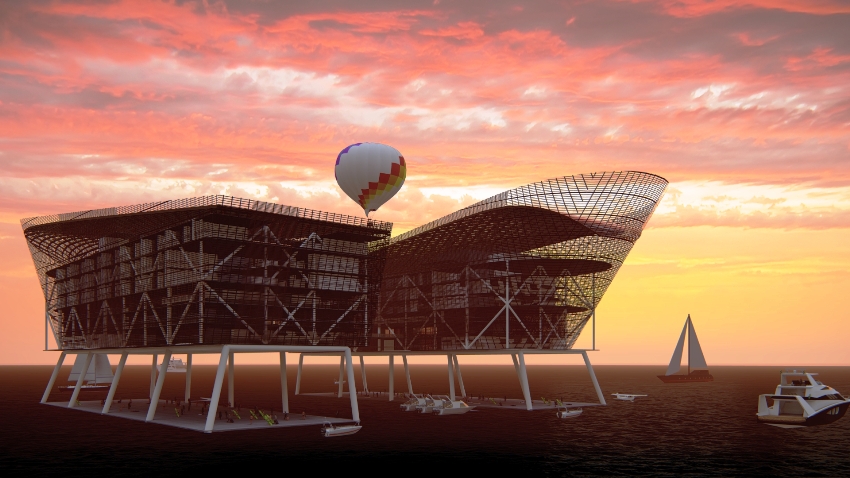 Lodging Platform
In addition, the design approach emphasizes flexibility and reduced reliance on glass in the building envelope. The dissertation's techniques and methodology are intended to provide designers of floating cities with a starting point for consideration, as they work toward achieving their goals of sustainable development worldwide. The proposed components work together to control natural ventilation and minimize solar gains, thereby enabling the inhabitants a more comfortable living space.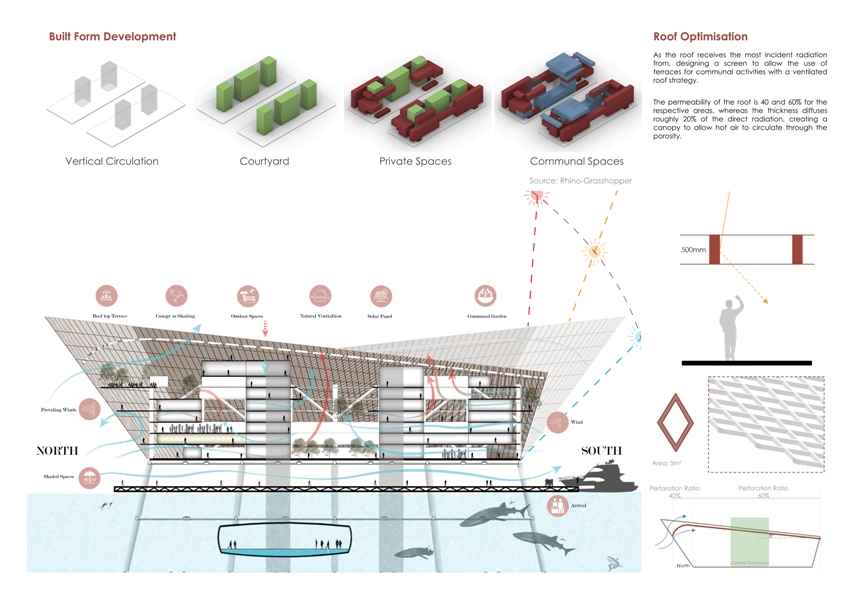 Built Form Development
Elucidate briefly 'Sustainable Environmental Design'.
We can have a better ethos of life and eliminate the use of toxic materials through sustainable strategies in our design. This field enables my keen interest in factorizing the environmental concerns, social reforms and regenerating paradigm of the building. However, as a responsible architect, it is my duty to create conditions, which are conducive to life along with promoting a healthy ecosystem. Adaptive architecture being the prime in the development of urban settings could change the idea of sustainability and solidarity with all the evolving lives on earth.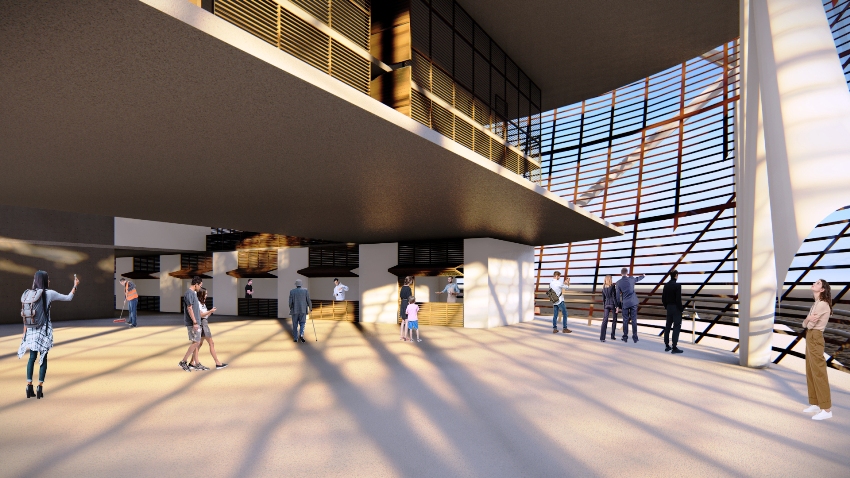 Morning View of North Deck
Which National or International architect has inspired / influenced you? Please specify as to why?
I must admit that every architect, in some way, has inspired me. B.V. Doshi, the Pritzker Prize winner provides an illustration of how life's enjoyment is tied to its analogues in building spaces. Works of Bjarke Ingels and Norman Foster have inspired me to create an unconventional, yet human-scale design that is astounding to understand and advances global sustainability's aims.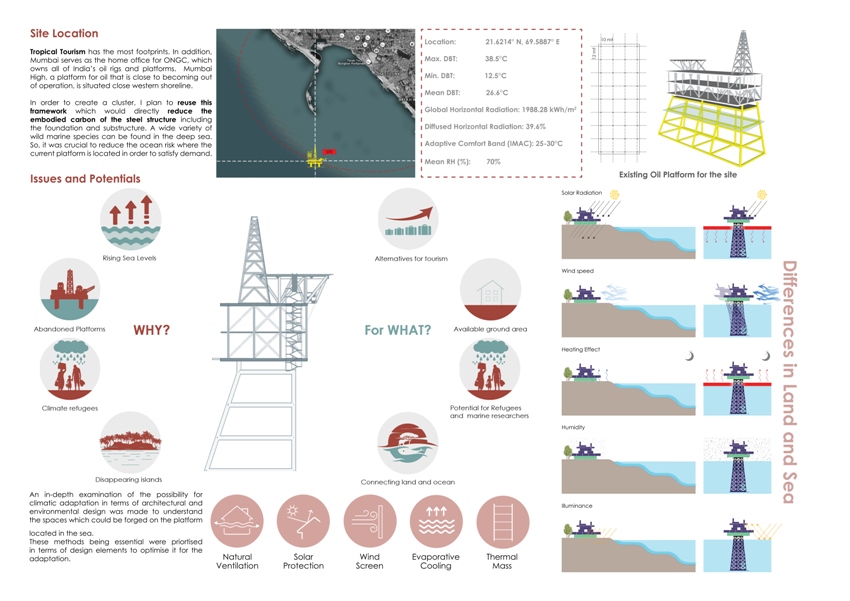 Research on the Platforms
As an Intern, what is the most important lesson(s) you have learned from senior architects, while being a part of a project?
As an intern and a neophyte, I learned that projects may be complicated and have a lot of moving parts. It was a great learning opportunity that showed me the value of being professional, paying close attention to the details and working collaboratively with others. I continue to use these lessons in my current work life, since they have helped me become an efficient and competent team member.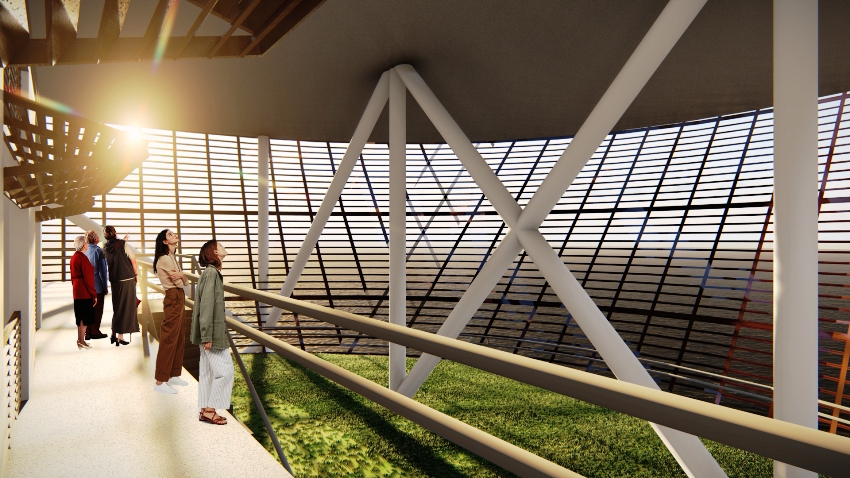 Evening View of North-end
Cities are getting inundated in a massive proportion due to flawed drainage and sewage systems apart from Climate Crisis – Your views about flawed urban planning and remedies to rectify to make cities flood-proof.
I believe it is a predictable urban-level issue compounded by the climate crisis. However, learning from cities with green infrastructure, such as permeable pavements, green roofs and rainwater collecting systems, all should be used to combat floods in metropolitan areas. Creating green areas, such as gardens and parks that serve as water catchment zones can also be helpful. To manage the growing population of cities and lessen the effects of natural disasters, sustainable urban planning solutions and infrastructure investment are significantly required.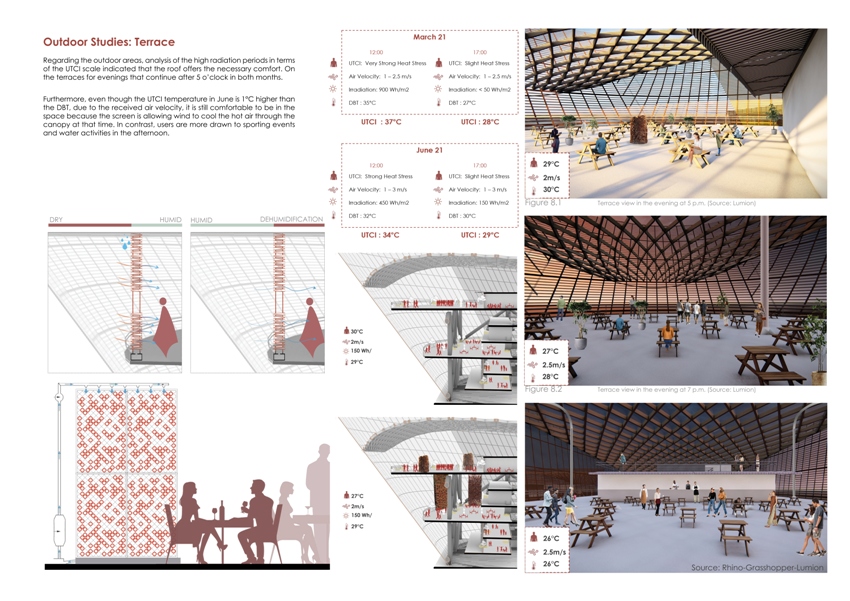 Outdoor Volume Analysis
Which significant aspects of the global platform 'zerobeyond – the new frontier!' did you like the most, and why?
The diversity of perspectives with experiences in the field of architecture and specialized courses are fascinating to read about in 'zero beyond – the new frontier!' The global platform offers a unique level of connectivity and learning opportunities that I never had, when I was searching for my interests. The way 'zero beyond – the new frontier!' delivers narratives through the projects intrigues me the most.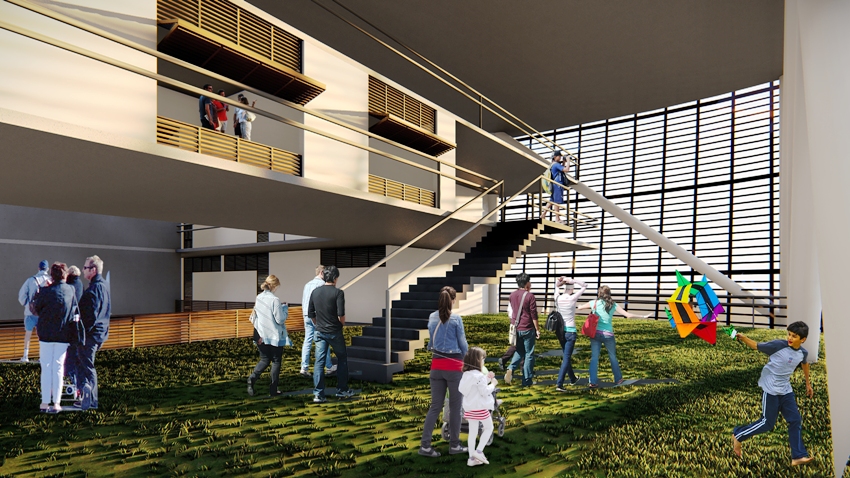 South Garden end View
Local charm of cities has diminished due to Modern Architecture as every city looks alike and similar. How should architects / urban planners / landscape architects modernize cities, while maintaining the local charm intact?
Technology, sustainability and utility have advanced significantly in contemporary architecture and urban planning. It is also reducing the quality of spaces by integrating glass façade as we see in the skylines, which are designed for very specific climates. For a sense of continuity, one way is to incorporate contemporary designs with local materials, vernacular architecture and traditional methods, which are what I have proposed for my projects.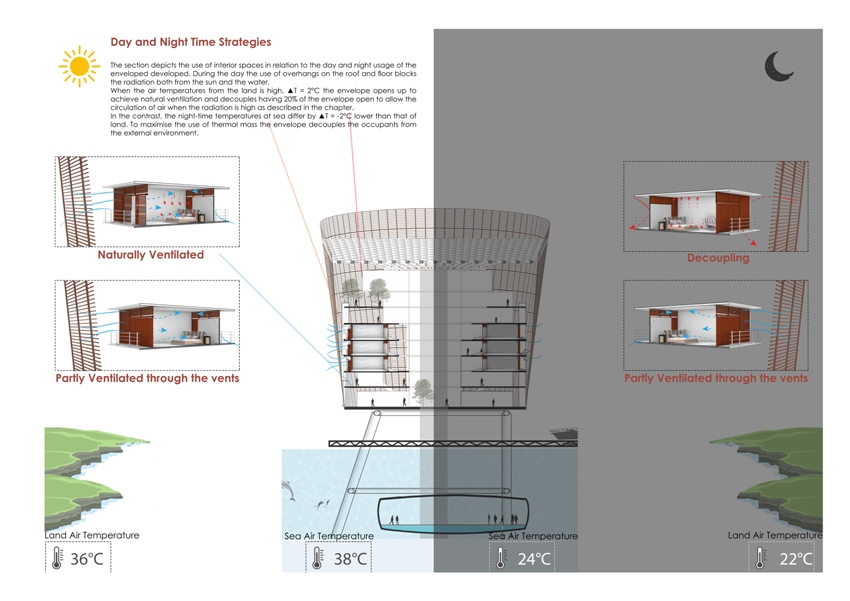 Day and Night Strategies
Elucidate the difference between Indian and British Architecture?
Indian architecture is inspired by Hindu, Islamic and Buddhist traditions, as I can attest from my personal experience. British architecture, on the other hand, is based on classical design and features symmetrical façades made solely of stone or brick. The Palladian style had a stronger influence on Georgian and Victorian architecture. While I believe India has only preserved the ruins of its historical sites, the government of London has preserved the historical essence.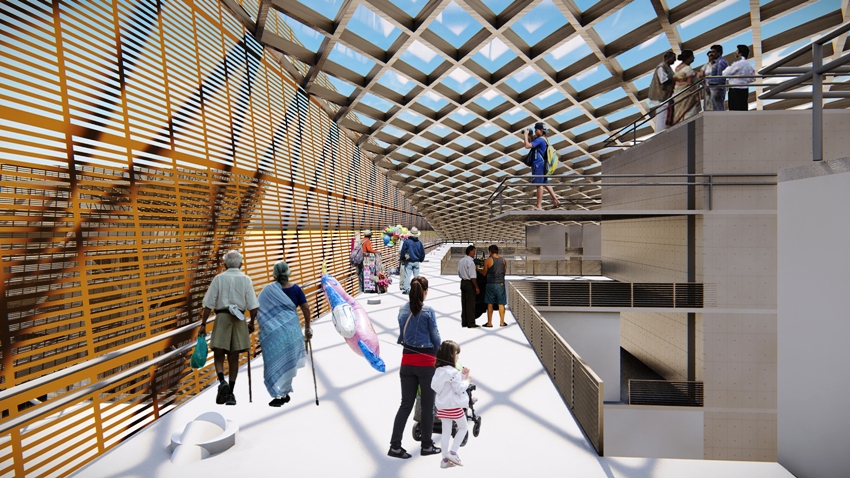 Terrace Corridor
Honours and awards related to architecture, if any.
2023 – Overall Distinction in Masters' degree, including distinction in Dissertation Project from AA school;
2020 – Selected to present the UG thesis in the Annual College event, 'Makers Fest';
2019 – 2nd position in Best Architecture Thesis;
2019 – 1st position in Structure Design Competition; and
2016 – 1st position in Illusion Competition at National NASA Convention and Citation in HUDCO Trophy for designing low-cost sustainable housing (Teamwork).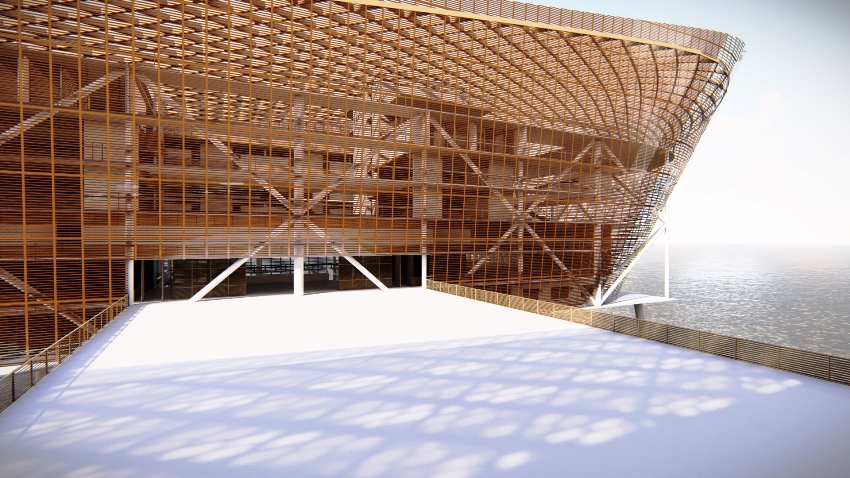 Bridge connecting Platforms
Image Courtesy: Zeel Dhangdharia