Celebrating a successful 30 years of existence, Mexico City's renowned architect Jacobo Micha Mizrahi, founder of design firm ARCHETONIC is very upbeat about his two masterpieces 'VITR' and 'AMANI' projects. Both the projects have been shortlisted as the 'Finalists' in two different categories at the World Architecture Festival 2020 – 2021 Awards, to be held in Lisbon at the beginning of December. Humble and very compassionate, Jacobo Micha Mizrahi's journey into architecture started very early during his childhood.
ARCHETONIC was established by Jacobo Micha Mizrahi in the year 1991. In the last 30 years, his firm has designed iconic structures like 'Cristal' in Interlomas, State of Mexico; 'Tecas 15' in Bosques de las Lomas, Mexico City, 'Nuevo León 58' in Condesa, Mexico City, 'Marquis Los Cabos Hotel', 'Premio Obras Cemex' Housing Complex and 'AMANI' in Puebla, Mexico to name just a few of them. The firm's expertise lies in master planning design, real estate development and architectural design, interior design and construction.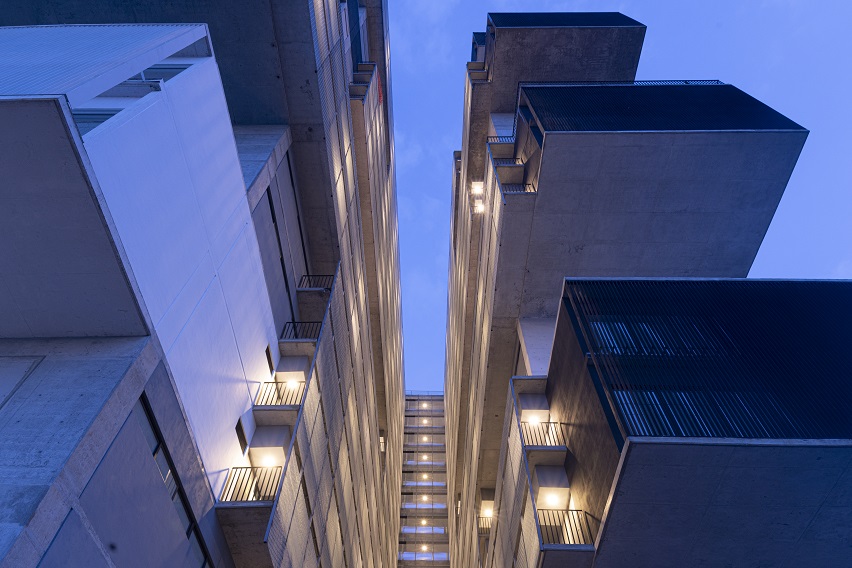 He confesses, "All our projects have the base commitment to improve the environment, paying special attention to design methodology, materials and local processes. We design spaces with a systemic methodology: self-sufficient and sensitive to the context, with spatial quality and economic responsibility, always keeping in mind that architecture is to inhabit, serve and coexist in society."
A highly respected architect among his peers, Jacobo Micha Mizrahi is renowned worldwide for his designing skills and outstanding projects. Most of his projects have won multiple international awards year after year. An able leader, Jacobo Micha Mizrahi is a renowned speaker in prestigious universities. He speaks to Johnny D to share about his childhood journey and explains in great detail about his magnificent 'AMANI' project.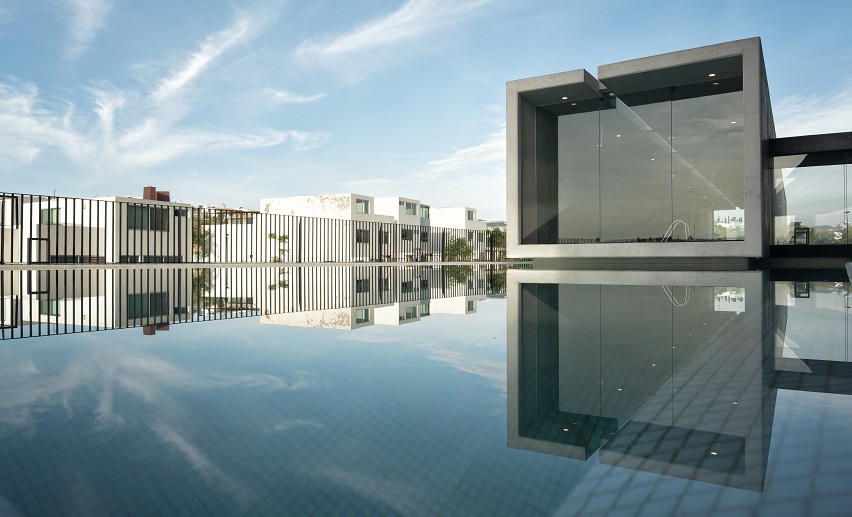 When you look back at your childhood ambition, did you always wanted to be an architect?
My first conscious contact with architecture was when I was 10 or 11 years old. I had visited a friend's house that they had just finished building. And it was on that moment that I decided to be an architect. However, since even younger, I always liked to draw. I discovered I was good at it (smiles).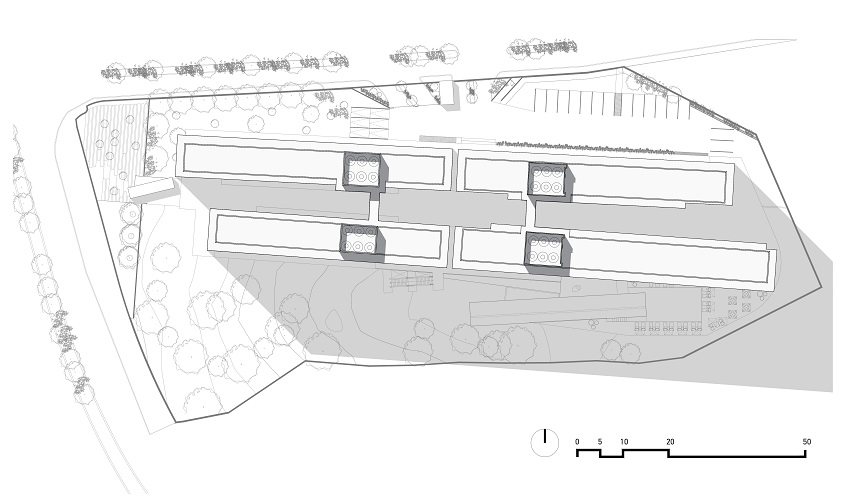 When the client states the brief to an architect in the first meeting, what really goes in an architect's mind?
The question has many possible answers, since it depends on the project, its size, zoning regulations, program, etc. In short, every brief is different! However, the common denominator is the intent to design a project that transcends and that it is a distinct and unforgettable experience for the users.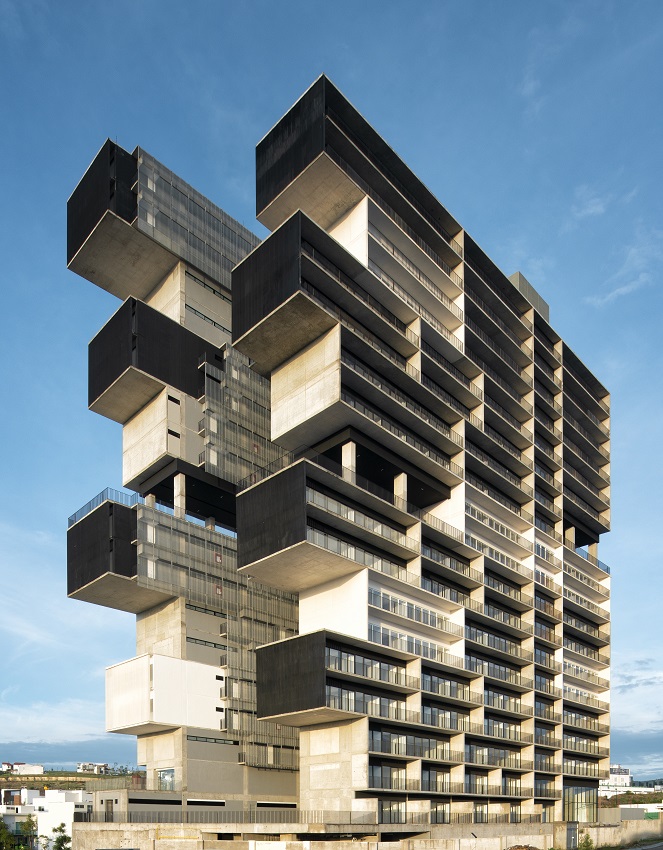 As the Head of the Project, what do you demand from the team members during the planning stage?
In general terms, we do not give up in the search for the best solution to every part of each project, even when it feels like it is enough or it has been solved. Sometimes the process can be very tiring, given that this search for the best solution makes us redraw the project (or a part of it) multiple times. So I try to make my team understand that this constant search is for the benefit of our legacy, our craft, the cities and us, as a creative team.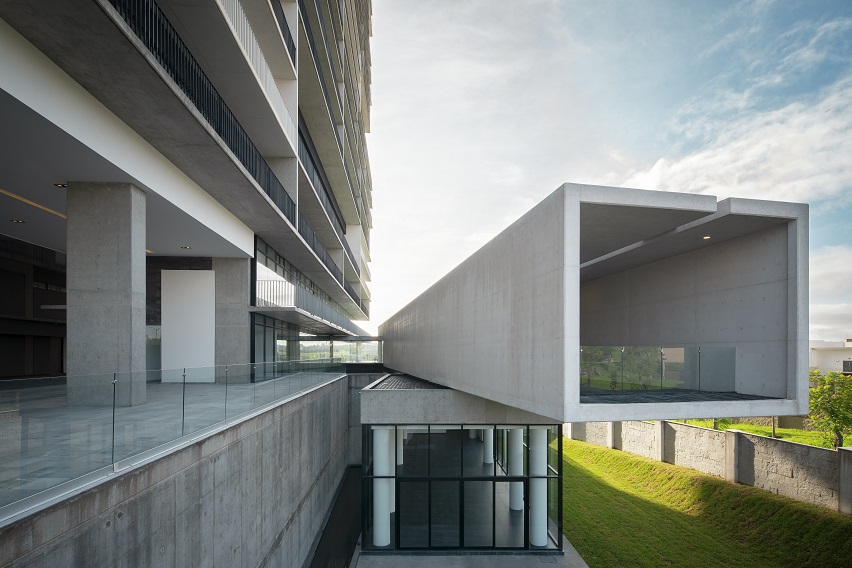 Please elaborate about the 'AMANI Project', including the total area and estimated project cost.
AMANI is a residential project constructed in Puebla, Mexico. It was built in two phases to make it financially viable. The first phase has 123 apartments and the second has 103 with 5 different unit types. The lot has 9,056 m2 with a total of 54,445 m2 constructed of which 31,395m2 belonged to the first phase (which is the one that's already built) and 23,050 m2 that belongs to the second phase is still unbuilt.
The project was designed with white and grey apparent concrete and features the following amenities: swimming lane, pool, spa, party room, gym, multi-purpose room, playroom/daycare, pet garden, CrossFit, teen's lounge, sky lounge, exterior yoga space and extensive gardens.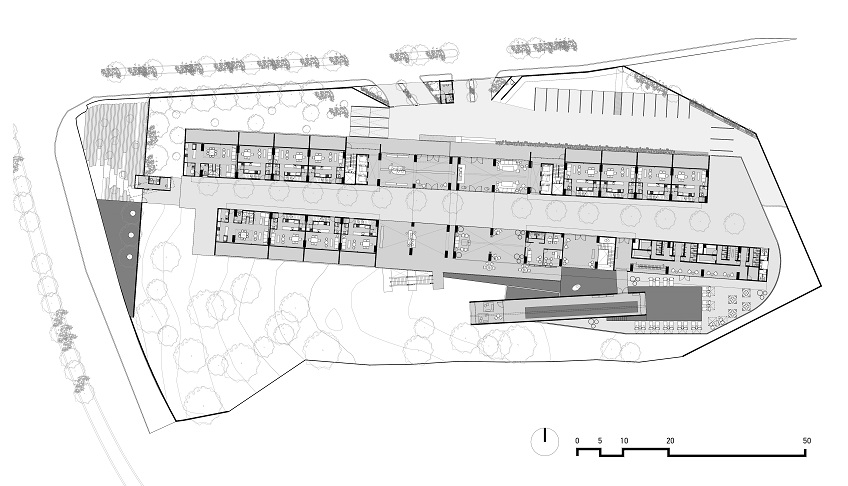 What were the main challenges of the projects you anticipated, while designing the project?
The final result of an innovative proposal was the design of its geometry, both in the plastic sense and in the solutions. AMANI will generate memorable experiences for the users for years and years. For ARCHETONIC, it is important to break the paradigms of what has already been done in architecture today.
How did your team overcome them creatively?
With perseverance, patience, a lot of analysis and plenty of design exercises with various options that involved an integral project solution in both, plans, sections and 3D volumes.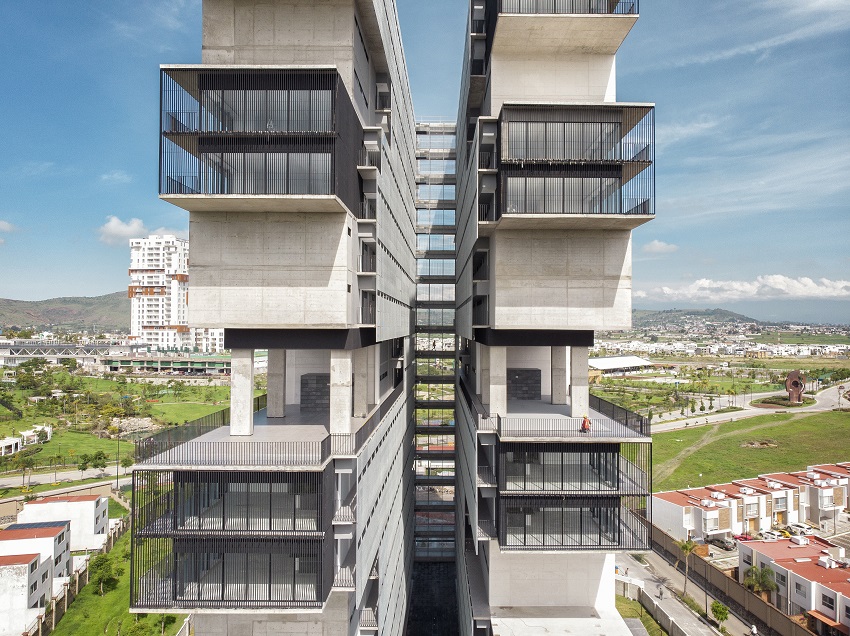 Please specify your systematic approach and process of 'Designing Priorities'.
First, we make an analysis of objectives and we clearly define the program. Next, we start with hand sketches, which are then digitalized. Derived from this first approach to design, we draw as many variables as are needed to adhere to the requirements, looking for different solutions until we reach a final proposal that is continually worked on. Sometimes, this first exercise doesn't end up being final and we have to start all over again.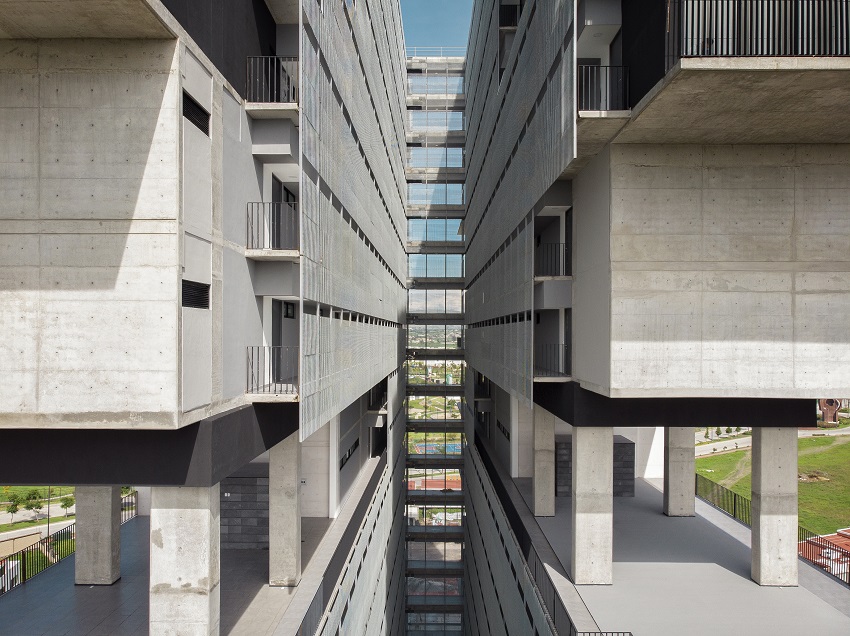 Please specify 5 major 'Sustainability' Characteristics you have incorporated in your design creations.
In general, the search that our building's design responds to the natural elements of its context like: illumination, ventilation, orientation and dominant winds.
We try to optimize energy consumption by using solar panels and water consumption by using wastewater treatment plants. We also try to use the latest in AC technology to ensure its energy efficiency.
Another aspect is the use of local materials (as much as we can) that are also low maintenance.
We also try to incorporate as much vegetation and nature into our projects with spaces like gardens, green rooftops, etc.
Finally, we assign special importance to human sensations like, sounds, sight and atmosphere in the spaces we design.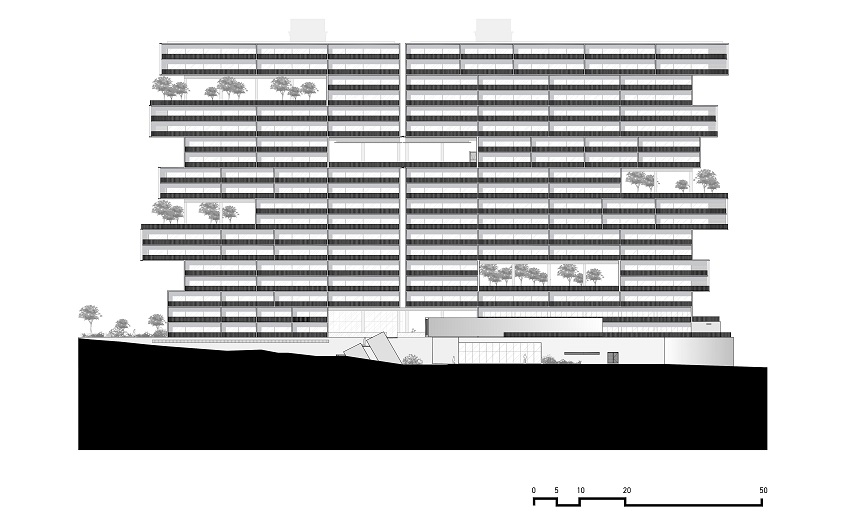 How would you describe the 'Elegance of Design' of the 'AMANI Project' from an architect's perspective?
I would summarize it in just three words – Simplicity, Aesthetics and Functionality!
How has the pandemic changed the process of working in the field of architecture?
Today, through electronic means, we have been able to establish communication between the team members, even while being away in different places. We have taken advantage of video conference platforms like Zoom and Google Meet. We have also implemented platforms to distribute the project information efficiently, in order to analyze and understand it and facilitate issuing notes and feedback between all team members and consultants.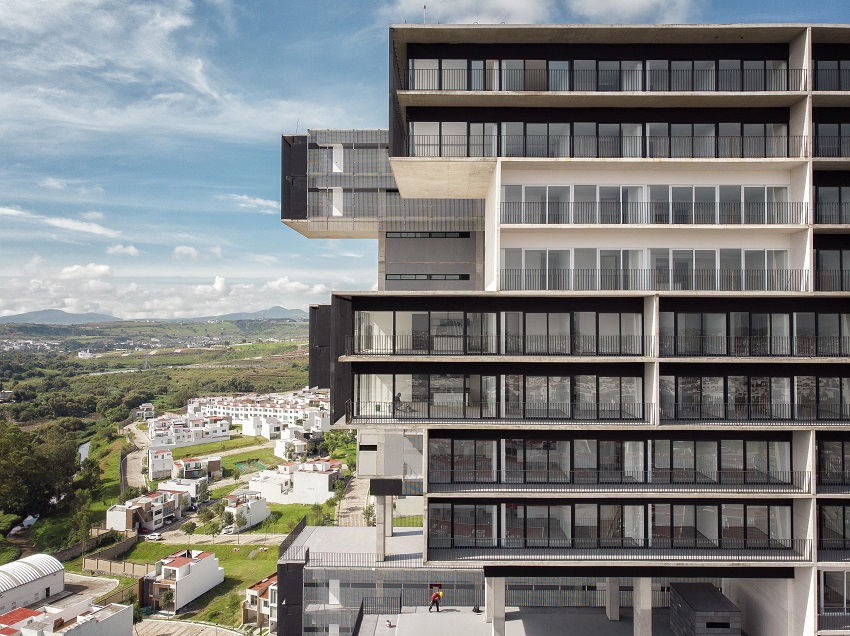 Climatic catastrophes have seen major smart cities around the world being destroyed in the recent times. How can or will architecture overcome such destruction to safeguard the community at large?
Projects should be designed depending on their location and taking into account the manner and magnitude that a natural catastrophe can affect it. Particularly, in our latitude, we place special emphasis on earthquakes and in some cases strong winds and hurricanes. Projects need to be designed contemplating these variables and architects should be advised by specialist on each subject, so the project can respond correctly to those catastrophes.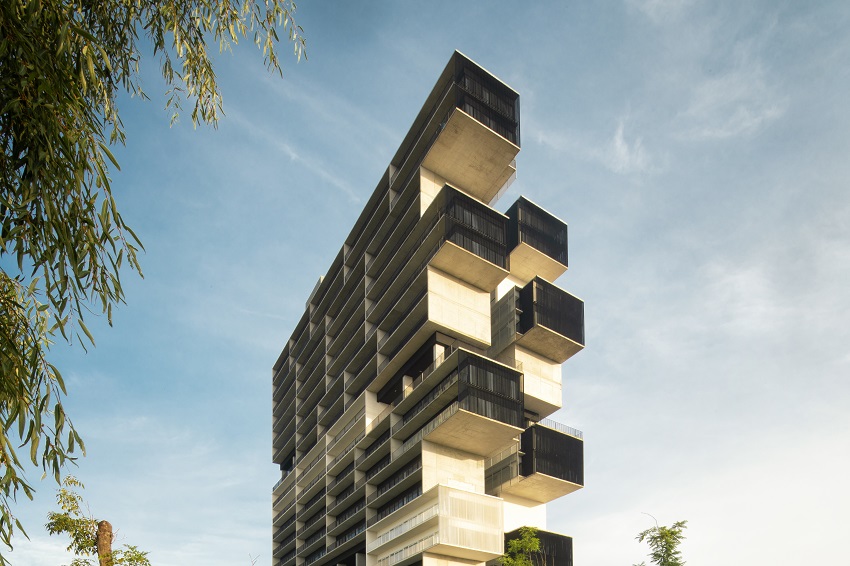 What are the various projects you are currently busy with, in various cities and countries?
We are currently developing projects in cities other than Mexico City. Guadalajara, Puebla, Querétaro and Los Cabos are some of them. We have also been invited to work in other cities in Baja California Sur, Mexico. We have participated on interior design projects in New York and Miami. We are currently remodeling a little house in Switzerland.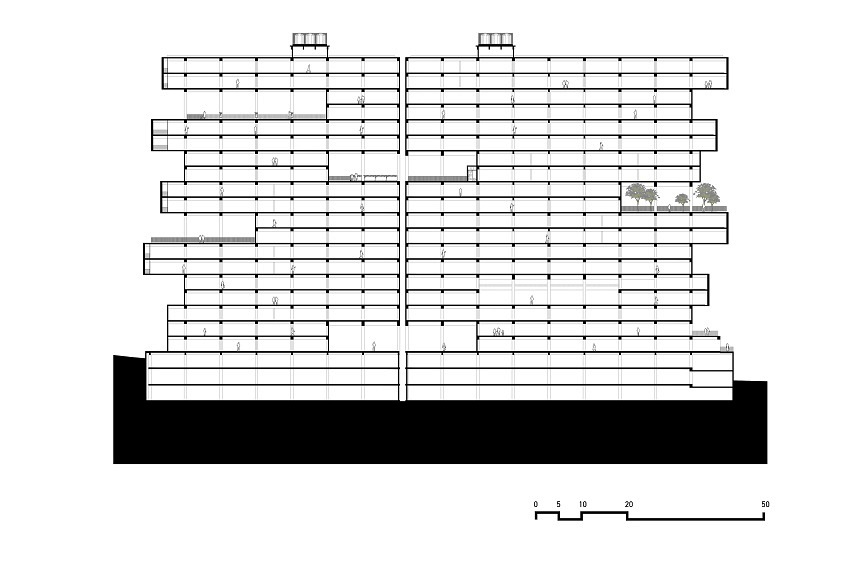 How would you describe Jacobo Micha Mizrahi as a professional and a person?
As an architect, he is committed to his craft and responsible in his attitude towards it. Jacobo is someone who loves his country, traditions and people, and to whom he wants to provide the best and most innovative spaces so that in the future, both the users at a personal level and the citizens at a global level can be proud and enjoy them. Jacobo is an architect, who committed himself to search for architecture that transcends him and remains as his legacy.
Please describe the emotions of winning an award on the global stage.
It is an incredibly emotional and satisfactory to see that the decisions we have made for a project align with the current vision of leading critics in global architecture. This generates in us a great motivation to continue forward with this challenge of constantly searching for the best architectural solution that each project demands.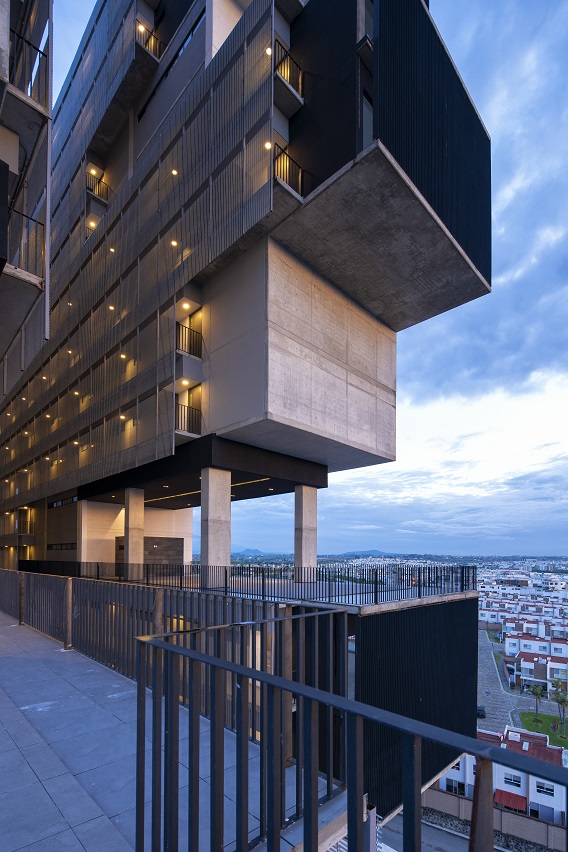 Please state 5 recent awards won.
GADA Global Architecture & Design Awards: Winner with AMANI, Category 'Housing – Over 5 Floors – Built'
GADA Global Architecture & Design Awards: Second Place with EB HQ, Category 'Interiors – Workplace – Built'
World Architecture Festival 2020/21 – Finalist with AMANI, Category 'Housing – Completed Buildings'
World Architecture Festival 2020/21 – Finalist with VITR, Category 'Office – Completed Buildings'
Honorable Mention in the design and construction award Jardín Temático – Etnobotánico y Centro de Cultura Ambiental para la 2 Sección del Bosque de Chapultepec
IV Bienal de Arquitectura de la Ciudad de México: Silver Medal Winner with AMANI, Category 'Residencial Plurifamiliar'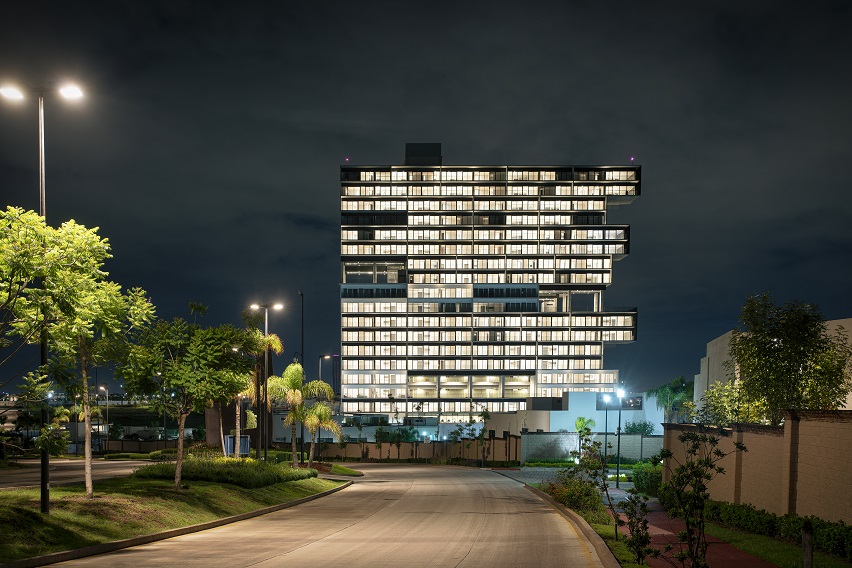 Image Courtesy: ARCHETONIC
Photographer: Yoshihiro Koitani