Singapore based design studio URBNarc has created a niche all over the world as a high-end Architecture and interior specialist firm with several award winning hospitality projects. Gaurang Khemka established the firm in the year 2011. However, his tryst with designing started very early during his childhood. "As a nine-year-young child, I told my father that I wanted to be an architect," Gaurang reminisces with fondness. He surely has come a long way to make a name for self.
Having graduated from the University of California in Architecture, Urban Design and Planning, the young man honed his skills in the designing world working in reputed firms like Charles Correa Architects, Bombay; Kerry Hill Architects, Singapore; HOK Inc, San Francisco, Hong Kong, Singapore; and HOK SPORT, Brisbane, Singapore. He was instrumental in building HOK's South Asia Practice, after starting the office for HOK in Singapore in the year 2006 and then for HOK SPORT in 2008. HOK SPORT has since been rebranded as POPULOUS.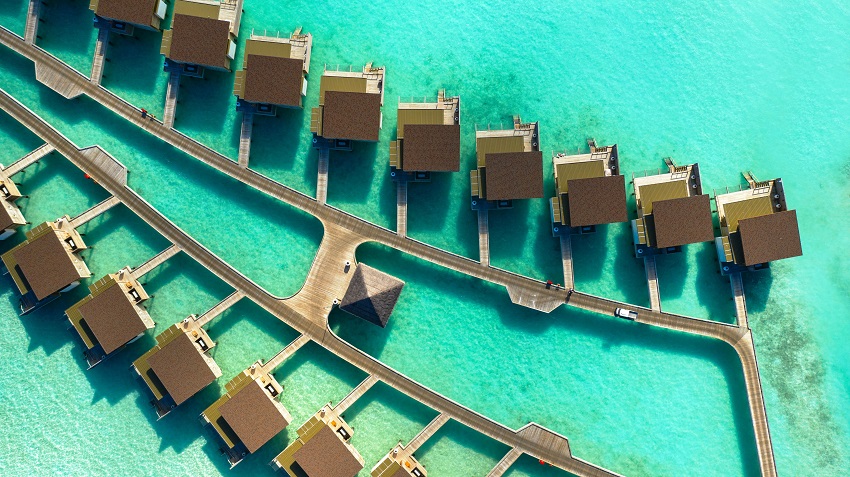 URBNarc, a multiple award-winning design firm led by Gaurang Khemka specializes in Urban Design, Architecture and Interior Design. Magnificent projects like Naumi Liora – a heritage hotel in Singapore; Alila Seminyak – a luxury beach resort in Bali; Indian Heritage Centre –  a museum in Singapore; Serenity Sky Villas – a condominium in Vietnam and Tanah Merah Country Club – a golf club in Singapore speaks of URBNarc's creativity par excellence!
A compassionate leader, who believes strongly in 'team comes first' theory, Gaurang always speaks high of his design team. Johnny D talks to Gaurang Khemka about the 'Chedi Kula Villingili, Maldives' project in great detail. Even before the interview starts, Gaurang says, "Agung Pamudji, the Design Head of this project, Interior Designers Kim and Shirlyn Zhao have played significant roles in this project. Full credits to the whole team to make 'Chedi Kula Villingili, Maldives' project an amazing experience!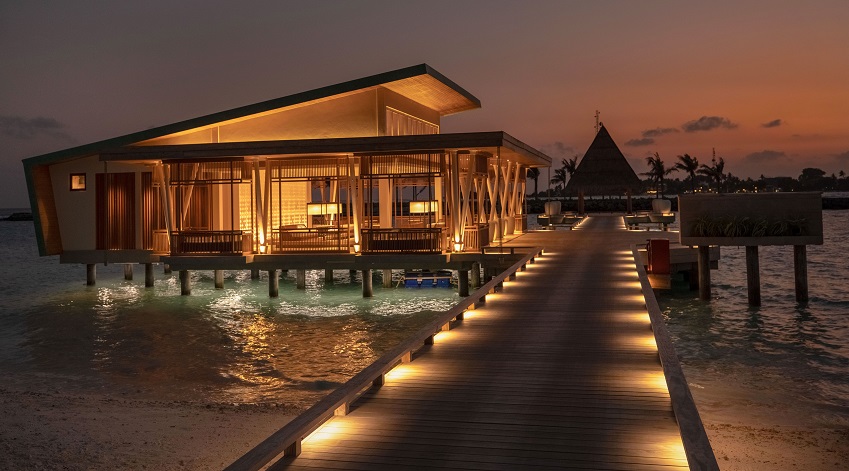 When you look back at your childhood ambition, did you always wanted to be an interior designer / architect? How has been your journey so far?
I was very inspired by the architecture of the Modern School by Jasbir And Rosemary Sachdev in Delhi, This is the high school building, where I studied. At an early age of 9, I recall telling my father that I wanted to be an architect. I have continued on that journey since and expended my repertoire to Interior Design, Urban Design and Master Planning.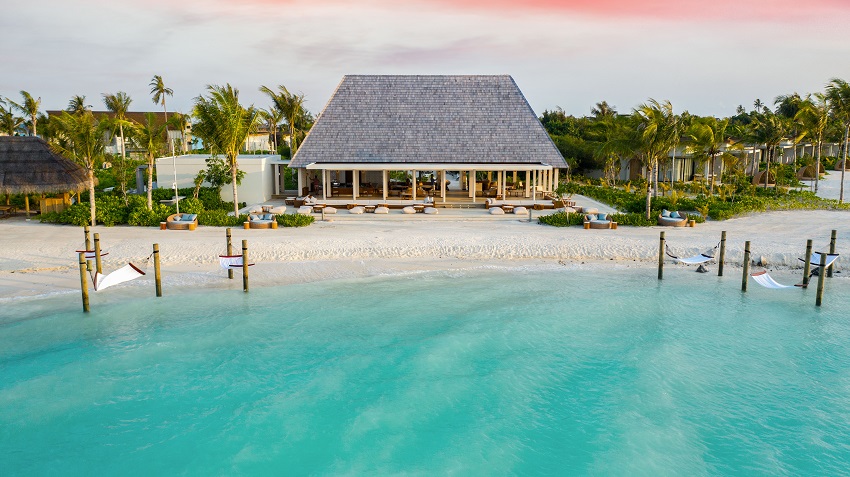 When the client states the brief to you in the first meeting, what really goes in your mind?
There is no prescriptive formula and each project is unique. We carefully listen to the client and establish what their needs are, but most importantly I ascertain what the potential of the project can be, how it can respond well to its context and how can we create something timeless and robust that also touches planet earth as lightly as possible.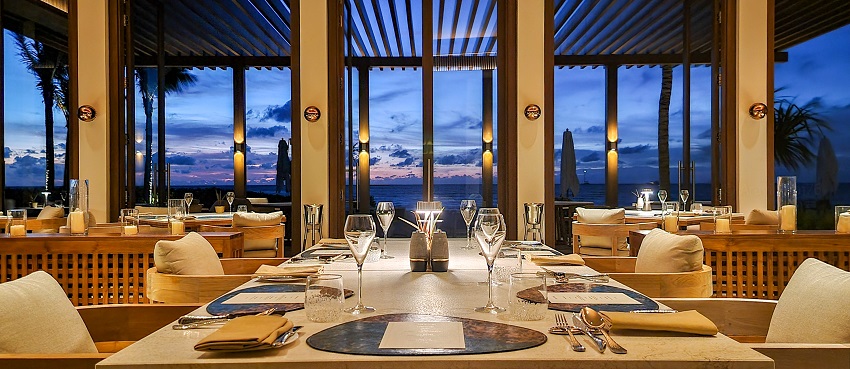 What was the brief of the ''The Chedi Kula Villingili, Maldives' Project?
It was a classic GHM brief of trying to evoke luxury through simplicity. We proposed a number of changes to the architectural layout to create an expansive and spacious feel for the rooms. We then established a palette of simple materials that befit the context to craft understated and timeless luxury. We think the pictures will speak for themselves.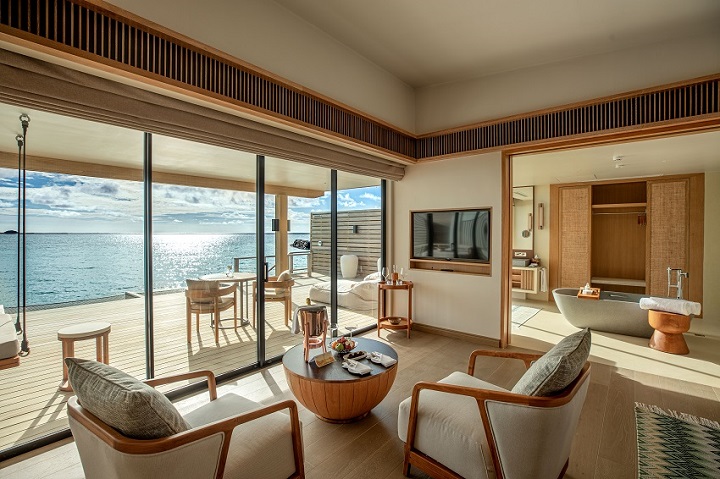 As the head, what do you demand from the team members during the planning stage?
I always look at it as a very collaborative approach and to be honest, always try my best to be a guide and facilitator. For interiors, our Director Agung Pamudji comes armed with over 25 years of experience and is a super designer. He is understated, but can design and deliver on any project. I complement the process with my eye for detail and desire for perfection.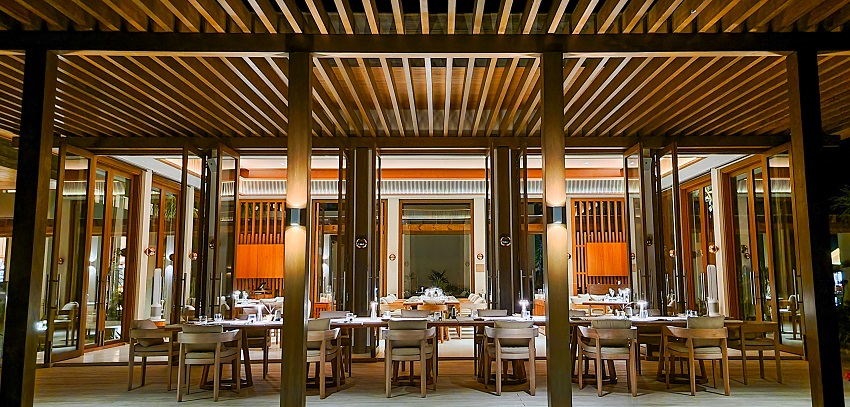 What were the major challenges in designing this project?
The single largest challenge was the lack of a coherent architectural language. This was very hard for us, since we also do architecture. In the future, we may only take up Interior work for projects where we appreciate the architecture or the architects ourselves.
How did you overcome them creatively?
We took it upon ourselves to fix the architecture, wherever we could to craft a hotel in the GHM ethos. This was not an easy process and we did ruffle a lot of feathers. Some battles are worth it and we did persevere where we could. I think we were successful in reorganizing the rooms for a better feel. We also managed to redesign the 'All Day Dining' completely and ended up doing the architecture for these pavilions pro bono (smiles).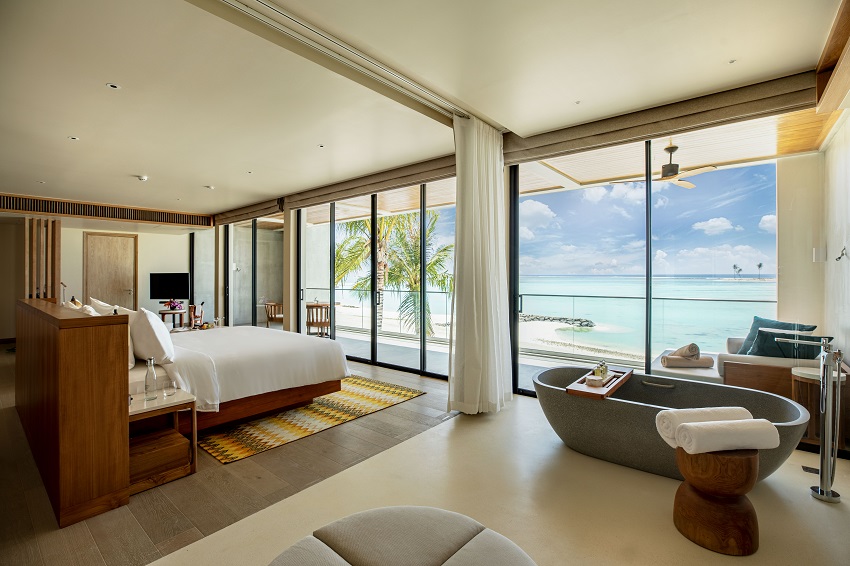 How would you describe the 'Elegance of Design' of the 'Chedi Kula Villingili, Maldives' Project from a designer's perspective?
We crafted elegant and simple solutions much like a kit of parts that could be applied across all the rooms. The material palette is light and fresh to keep the guest's eye on the beautiful views beyond. The rooms remain uncluttered with minimal bling but subtle metal details, trims and edges that provide a layer of understated luxury.
For the public spaces, we mostly kept the spaces as blank canvas, but designed bespoke furniture that composes a sense of vibrancy or serenity as the space may demand. For example, for the Cigar Lounge – we used a leather floor (that we think will age very gracefully with time) and focused on designing bespoke arm chairs and an island bar that hold the entire lounge together. For the 'All Day Dining' – we broke down the space into 3 pavilions, so each space feels intimate even though it caters to 168 diners.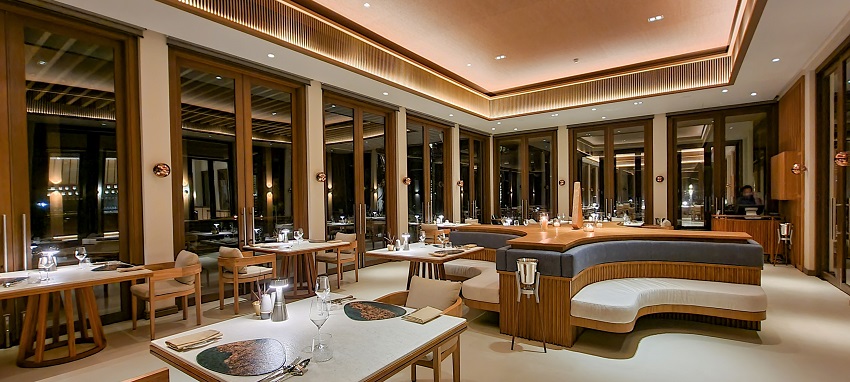 Please mention 5 major 'Sustainability' features you have incorporated in the project.
Even though our ambit was only for interior design, we suggested using a Mass engineered Timber construction methodology. Timber from FSC certified vendors was sourced by the client for most of the shell and core construction for the water villas and a few other public buildings.
From an Interior design perspective, the focus towards sustainability was established in the use of materials and fixtures:
All carpets are area rugs used in the project are made from recycled plastic bottles.
All bathrooms have been specified with low flow water fixtures.
Rooms have been designed for maximum natural ventilation with high ceilings reducing the need for 24/7 air-conditioning.
We worked closely with the Architect and suggested that all public spaces (except the Gym and Cigar Lounge) could be without air conditioning. This has been applied as a concept through the project and has led to a substantial decrease in energy consumption.
Lighting has been optimized to be minimal and all fixtures are in LED.
All flooring is in situ terrazzo reducing the need to import stone. Our studies have shown that in situ cement, floors consume less embedded energy than importing, cutting and laying stone floors.
All the fabrics for the project have a recycled content of 60% or higher.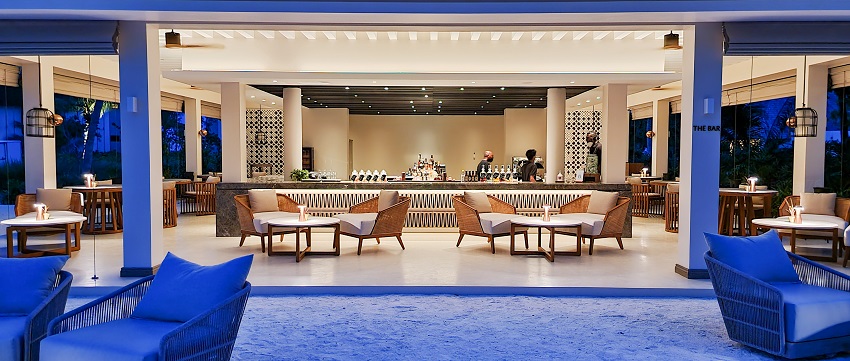 Please elucidate the use of various colour schemes in respective areas and the reasons behind them.
The base palette of a white terrazzo floor (matching the color of the sand), white walls and all built in / wood work in a light whitewashed Oak is and cane applique is the same through the project. This is accented a bespoke screen inspired by Maldivian motifs and applied in either metal, GRC or other colored finishes through the project.
The double storey villas take a cue from the bright yellow used in a lot of Maldivian woven mats called 'Kunaa'. We softened this to a fresher yellow and crafted our accents around this color.
The beach villas take a cue from the orange hues that are created in the sky at sunset. So all the accent fabrics and carpet color have shades of orange
The Water Villas as one would guess take their cues from the various Aqua and turquoise shades of the Maldivian water. The accent fabrics and carpets all have shades of aqua.
The public spaces respond their use – the cigar lounge is leather and darker colors to create the gentleman's club vibe. The specialty dining areas respond to the culinary theme ranging from Pan Asian, Indian to Italian for the pizza bar.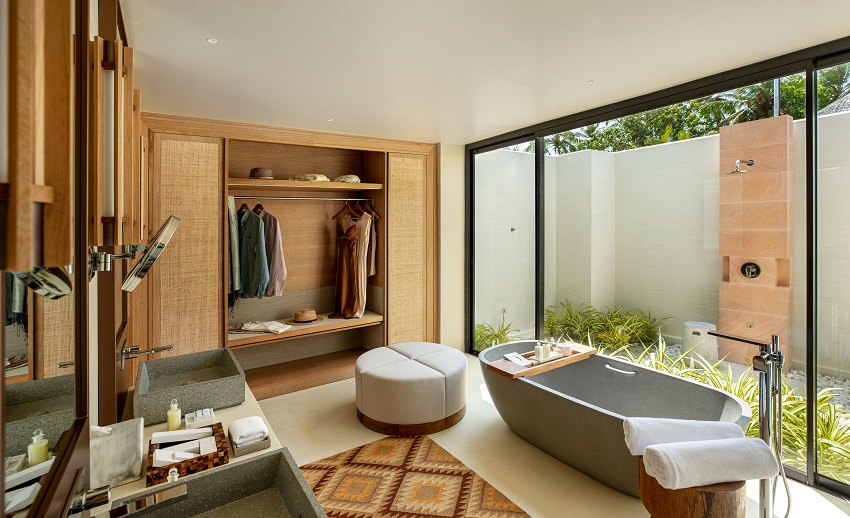 What is the total area and estimated cost of the project?
The total area is spread across 19,000 sq. m. The 99 villa property has 36 Water Villas, 32 Double Storey Villas and 31 Beach Villas. The budget is confidential.
How has the pandemic changed the process of working in the field of interiors?
It is hard given the tactile nature of the Interior design profession. To be unable to see mock ups of furniture or the final finishes product is very hard. Even a defect list was prepared remotely by looking at photos and videos.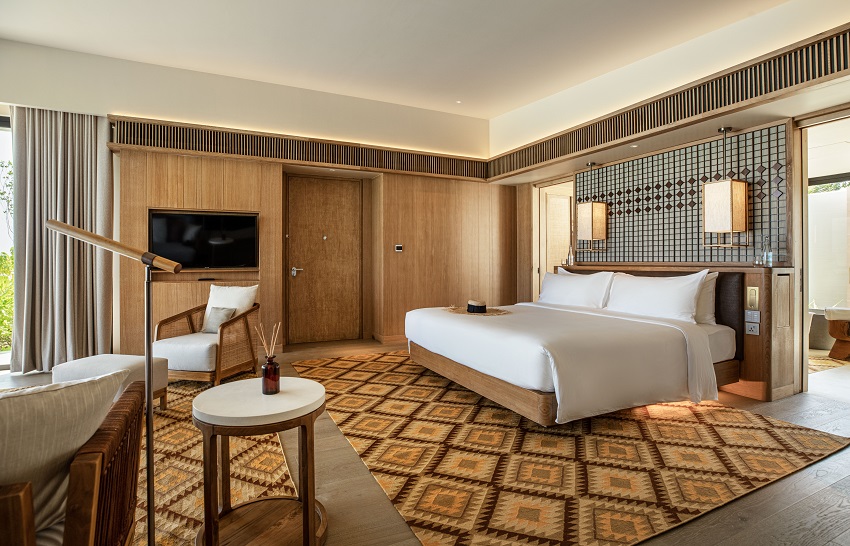 What are the various interiors and architecture projects you are currently busy with, in various cities and countries?
We are doing 3 Alila Hotels – one each in Lombok – Indonesia, Goa – India and Ho Chi Minh – Vietnam. In addition, we are working on 3 exciting projects with Adrian Zecha, the legendary founder of Aman Resorts in  Canada, China and India. We are also doing a unique eco resort on a forested site in Sri Lanka for the Dilmah Tea Family. In parallel, we are doing a few private homes in Singapore, India, Japan and U.S.A while having fun designing an Art Gallery in Singapore.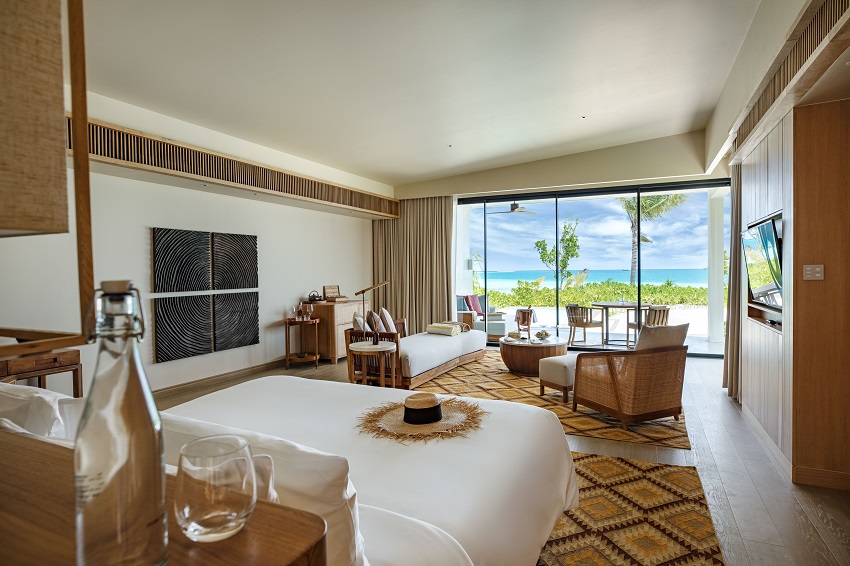 How different is Gaurang Khemka as an architect from the interior designer?
Not very different! I approach design in a holistic manner, be it interiors, architecture or for that matter a business proposal. Each and everything should have a meaning, look nice, be easy to maintain and age well. I do not believe in unnecessary bling or embellishment, but am learning that sometimes Interiors demand a softness, color and femininity (smiles). This is where, Agung and I come together and along with the rest of the team complement each other to craft the best solutions.
Describe the emotions when you win an award on the international stage.
It always feels nice to win an award and be lauded for the original and hard work that one does. However, at the end of this journey, it is not going to be about the awards but rather the legacy left behind. I would be curious to see which buildings stand the test of time and become valuable with age. I would also like to make a difference to the built environment in a sustainable manner, such that we design and build responsibly for the next generation.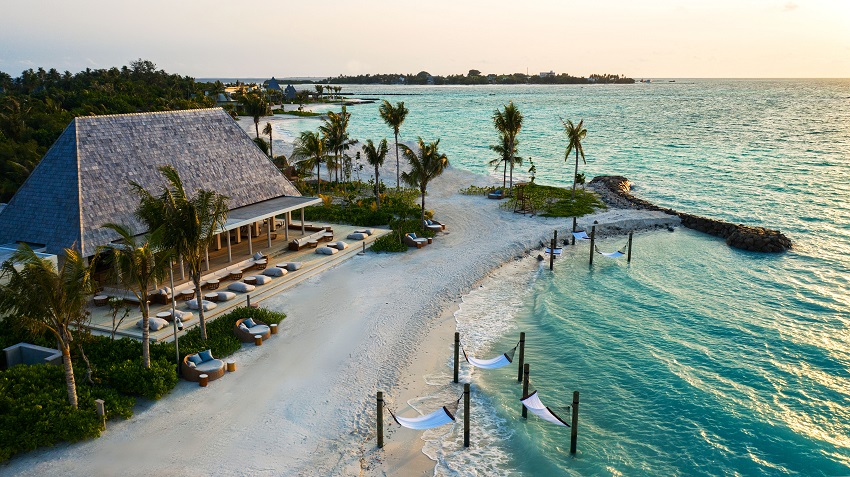 Please state recent awards won.
We have won the following:
Singapore Institute of Architects – Honorable mention for Best Institutional Building of the Year 2018 – for 'Indian Heritage Centre'
International Property Awards – Multiple Awards for 'Serenity Sky Villas, Ho Chi Minh, Vietnam' – Best Private Residential Building in Asia
Plan Award for Best International Resort – Unbuilt Category 2017
'Alila Seminyak, Bali' – Multiple International Property Awards – Best Hotel in Asia 2015
Image Courtesy: URBNarc