"To me, the real nature of good design is found in things that have long-term attributes; that you can really live with a long time; that you won't get jaded with or tired of." – Robert Propst
Truly so, little did Robert Propst knew his creation 'Cubicles' would surpass his legacy to evolve into one of the most amazing inventions of all time, when it comes to office interiors. Over the past five plus decades 'Cubicles' have evolved in the modern office interior settings drastically to create a flamboyance ambiance. In the year 1921, Robert Propst was born in Colorado. During the late 1940s, his career commenced as a teacher, graphic artist and sculptor.
In the year 1953, a creative genius by birth saw Propst establishing his own company Propst Co., in Denver. He specialized in speculative product developments, which were way ahead of its time. He went onto invent nearly 120 products during his long career. Prominent among them are a vertical timber harvester, quality control system for concrete, an electronic tagging system for livestock, a mobile office for a quadriplegic, and modular systems for use in hospitals.
Robert Propst was considered to be an independent soul and passionate about solving problems with his design creations. However, his critics always labeled him as a speculative inventor and his product developments as 'speculative'. Instead of getting bothered about critics, Propst went onto invent products to better lives of people in various fields. When 'Cubicles' turned its table from being a failure to become a success – Robert Propst has had the laugh over his critics.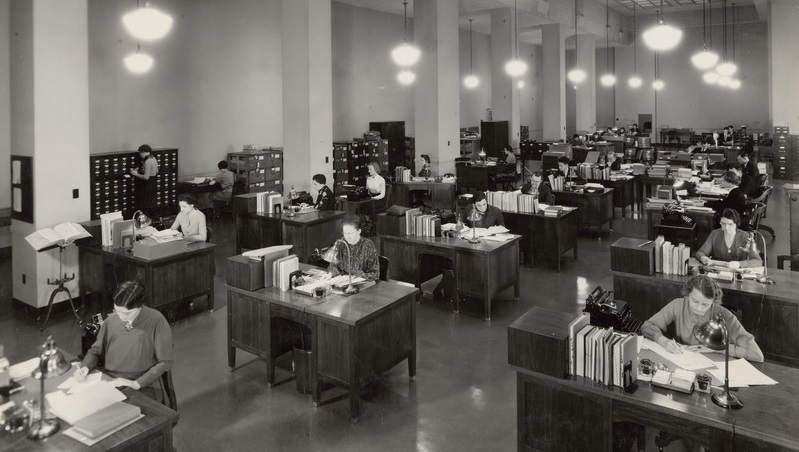 Propst developed a unique fishbone connection system for furniture components and called Herman Miller – the furniture manufacturer. The rest became history as Robert Propst joined Herman Miller as a Consultant. Their partnership developed into a healthy relation and Propst worked tirelessly on research to better lives of office people and introducing new line of products for Herman Miller.
In the year 1964, Robert Propst and architect George Nelson first introduced a prototype – a set of freestanding units intended to act as room dividers in large, open office spaces. It is really interesting to note that their experiment failed to incite excitement among people. Not the one give up so easily, Propst added a slanted vinyl desktop as a building block and a frost file bin to the earlier set-up. Four years later in 1968, Robert Propst and Herman Miller unveiled their new design 'Action Office' – complete with a desk, cabinets and various components, making it the first open-plan modular unit in USA.
Failure often leads to success. 'Action Office' became an instant success due to its dynamic and flexible workspace. Even before offices around the world realized, it went onto become the culture of the working lives. Herman Miller went onto make $25 million in corporate sales after 'Action Office's inception. The success saw every office being designed with 'Action Office' into large office spaces.
54 years since its big time arrival, 'Cubicles' are still going strong. In fact, an office interior is incomplete without 'Cubicles'. It has become the backbone of every office in the world. Office workers have their own little kingdom from which to function and managements of every kind have lauded their ability to function as space-savers, in the ever-shrinking world of real estate. As time evolved, so did 'Cubicles' to match the modern office layouts.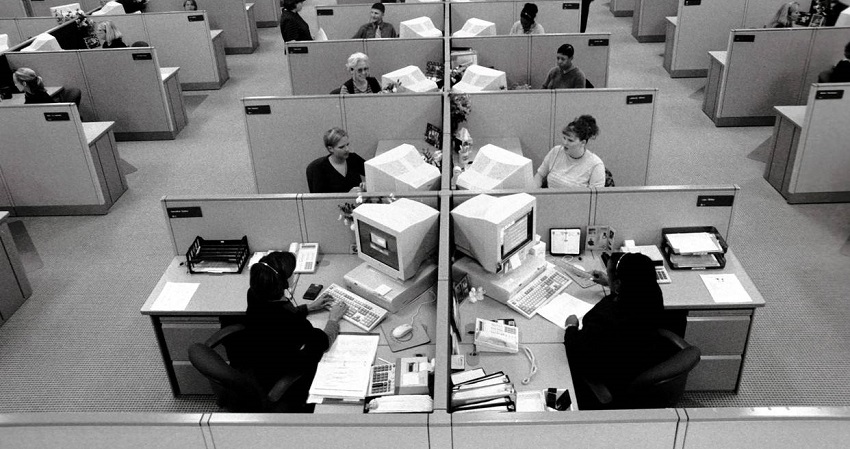 The arrival of the new millennium saw 'Cubicles' equipped with a computer, monitor, keyboard and mouse on the work surface, and a desk phone. Other furniture used in cubicles includes an office chair, a filing cabinet for locking documents away, a bookcase and a coat rack. Robert Propst had originally envisaged 'Cubicles' as performance enhancing set-up and a means to improve working conditions. However, three decades later, Robert Propst called his own invention a 'monolithic insanity'.
Three decades later, the flexible panel system evolved into the modern day cubicle. By the end of 2004, the cubicle claimed to have the largest share of office furniture sales in a year, totaling a whopping $3 billion! The USP of the cubicle lies in economics rather than its designing fundamentals.
The four main reasons that spelt success for the cubicle were:
(i) White-collar workers formed an ever-increasing bulk of the work force;
(ii) Real estate prices were soaring to a new high, as did the cost of reconfiguring office buildings, making the physical office a drag on corporate budgets;
(iii) Cubicles provided a cheaper alternative to re-doing floor plans; and
(iv) American Treasury created a new rule for depreciating assets that meant a shorter lifespan for furniture equipment.
As with every successful product, there are ongoing debates on the continued incorporation of the cubicle. Several experts foresee new things to come. Co-founder of Global Business Network, Stewart Brand credited with the creation of The Whole Earth Catalog believes two main workspaces are rising at a rapid pace to compete with cubicles. They are 'Homes' and 'Starbucks'. An increasing number of office-goers telecommute and work from home, more so the female workforce. In today's wireless world the only concern is that of meeting deadlines and stepping up performance.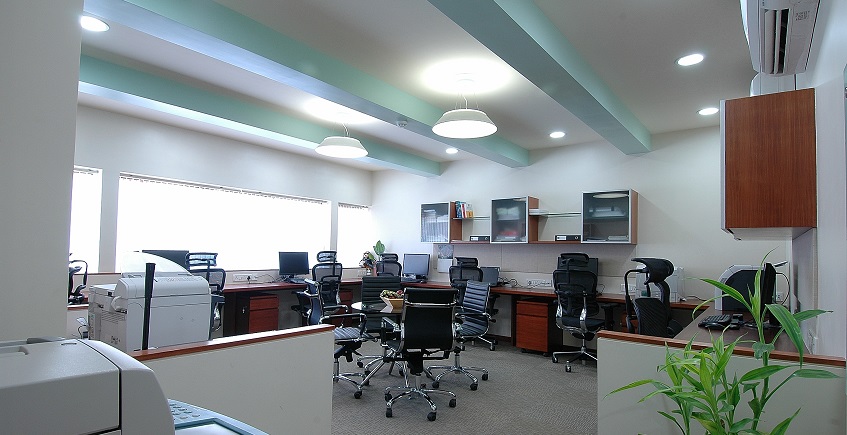 To its credit:
* Cubicles transformed all walls into productive work surfaces, as well as space for personal expression. The partition provides privacy to each individual.
* It has outlived every "office of the future" meant to replace it.
* Despite being in service to the working populace for the past five plus decades, the cubicle continues to lack in beauty and amenities that come with the set-up.
* It is popularly known as the Fidel Castro of office furniture for its consistent presence over the last five plus decades.
* The cubicle has been disowned by its own creator Robert Propst, reviled by workers and demonized by designers.
According to Joe Schwartz, Herman Miller's former Marketing Chief, who helped launch the system in 1968, "The 'Action Office' was not conceived to cramp a lot of people into little space. Economics surely drove it in that direction as time passed." Later in his 80s, Schwartz stated, "Office started shrinking, until it became a cubicle and Propst's vision has surely faded with time."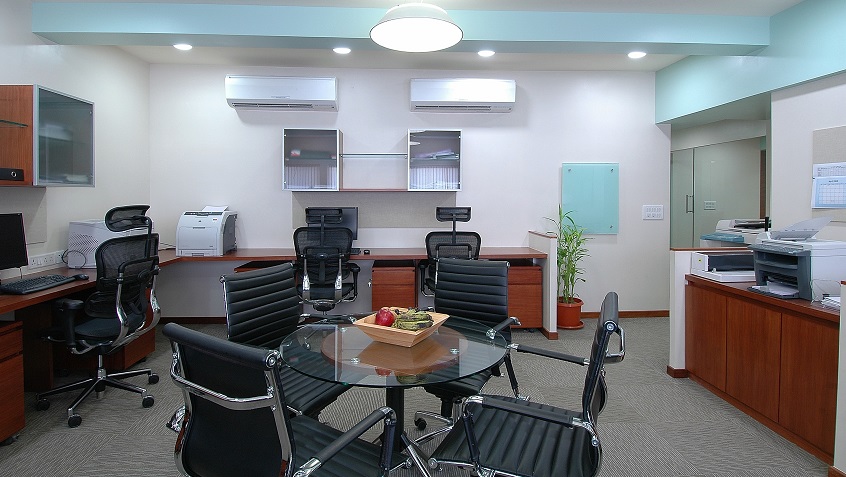 Through 54 years of existence:
1964: Robert Propst and architect George Nelson introduced the first prototype 'Action Office' – A set of freestanding units intended to act as room dividers in large open office spaces. – They failed!
1968: In another attempt, Propst and Herman Miller combined a desk, cabinets and various components into one system, making it the first open-plan modular unit in the USA.
1978: Herman Miller introduced an Ergon chair, the first step into ergonomic seating in Herman Miller's 'Action Office'.
1984: Herman Miller introduced Equa Chair, Eames Sofa and Ethospace System – a workstation that promised to add more flexibility.
1985: World Design Congress named 'Action Office' as "The Most Significant Design" since 1960.
1988: 'Ethospace System' made its presence felt in office space all over the world. Herman Miller added support cabinets to provide more room for employees and their winter coats.
1999: Herman Miller unveils 'Resolve', the new design built around 'Organic' 120 degree corners.
2001: 'Resolve' was added to New York's Museum of Modern Arts' permanent collection.
2004: Herman Miller's 'Abak System' moved away from the cubicle to return to a more Open Desk System with lower walls. The workplace became more compact with computers becoming slim and more compact.
2022: Most of the modern offices have shed the walls to create open working spaces, but 'Cubicles' are still in existence.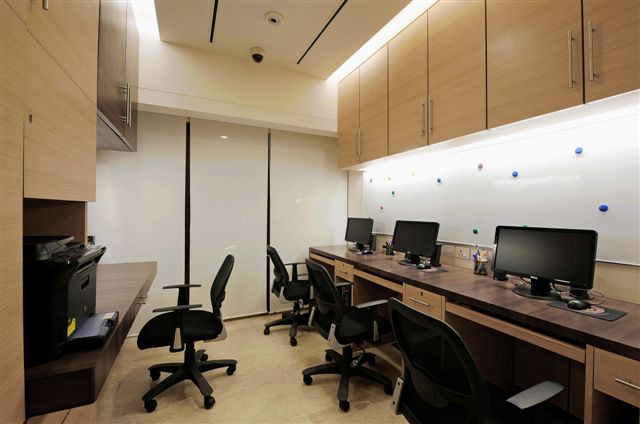 In 1997, Robert Propst said that he had hoped that his idea would give knowledge workers a more flexible, fluid environment than the rat-maze boxes of offices but regretted that his idea had evolved to some extent into just that, saying that 'the cubicle-izing of people in modern corporations is monolithic insanity'.
In the year 2000, the legendary inventor Robert Propst – Father of the Cubicles was laid to rest.