The GEN Z Series has become a great source of learning, ideating and understanding the intricacies behind architectural creativity and designing skills. Each student-architect's creativity is second to none and each project reflects how an individual has put their intelligence to conceive a truly remarkable and unique design for bettering lives of the world. I salute all these youngsters, who have confidently shown their creativity through their projects.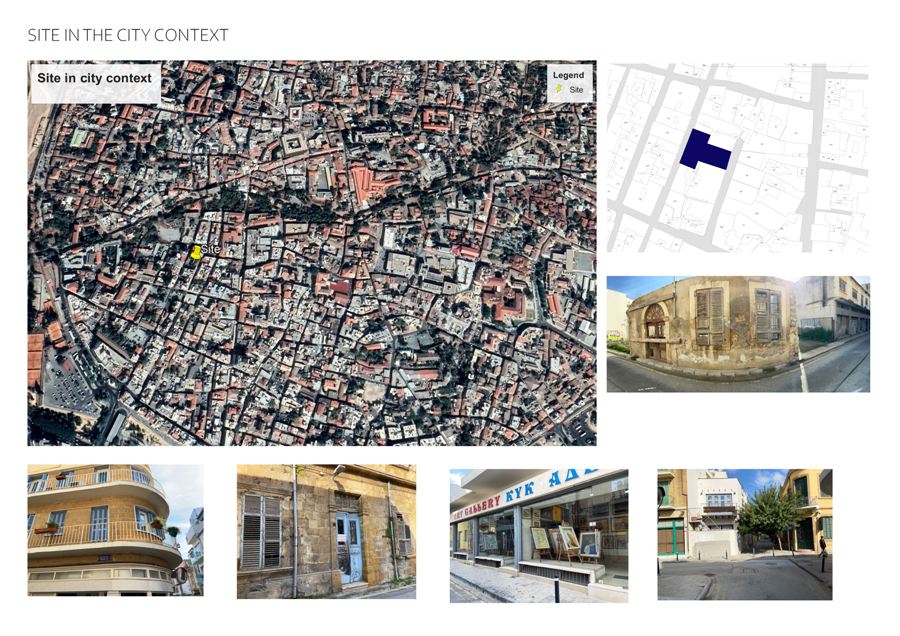 Site and Context
From Romania, the GEN Z Series travel to Oxford Brookes University in England to meet a young creative mind name Folashade Omotoke Joseph. In June 2022, having graduated as a Bachelor in Architecture student from the University of Nicosia in Cyprus, Omotoke is currently pursuing her Masters' in Architecture at Oxford Brookes University. She comes across as a very articulate and an interesting individual, who is really passionate about architecture.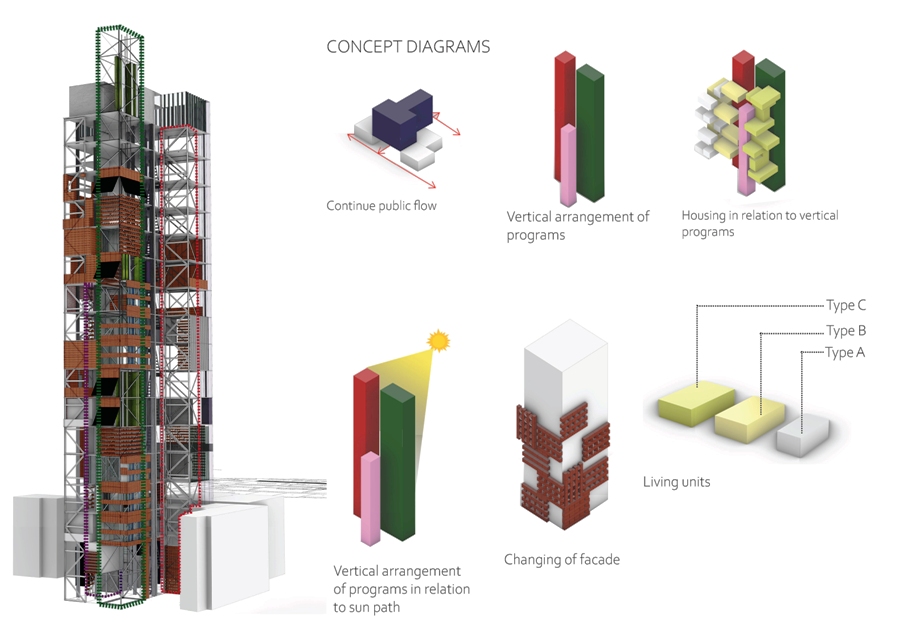 Concepts
Hailing from the cultural, financial and entertainment Capital of Africa – Lagos, Omotoke enthuses, "Growing up in the hustle and bustle of Lagos, Nigeria with family, I was consistently exposed to a variety of different cultural experiences. I presume this is what could have sparked my interest in people and places (smiles). Though I grew up and completed both my Primary and Secondary education in Lagos, I moved to Nicosia Cyprus to begin my architectural education journey. The change in location meant a change in people, places and interactions, and I have loved every moment of my stay in Nicosia. These moments, I believe developed my creative and design skills promoting my artistic expression and individuality within a sea of people (smiles)."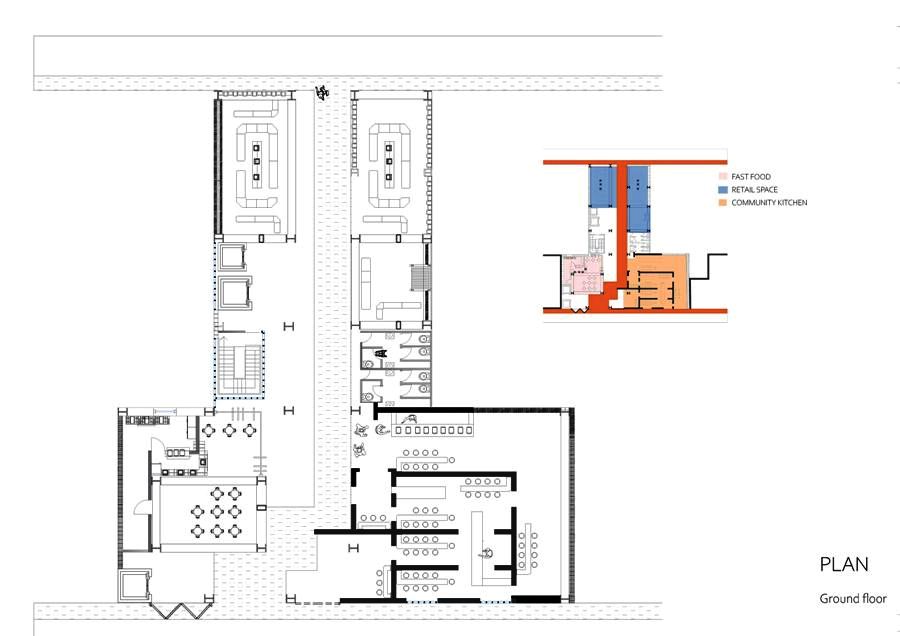 Plan – Ground Floor
Johnny D talks to Folashade Omotoke Joseph at great length about her amazing journey and thesis 'Evolving Vertical Metropolis, Nicosia'.
What was your childhood ambition? Did you always wanted to become an architect?
Like anyone growing up, I went through a series of career choices, ranging from engineering to business and even photography. I was drawn to architecture as it seemed to provide a sort of balance between the creative and the technicalities. Over time, this curiosity and interest developed past the buildings themselves, but also their effects.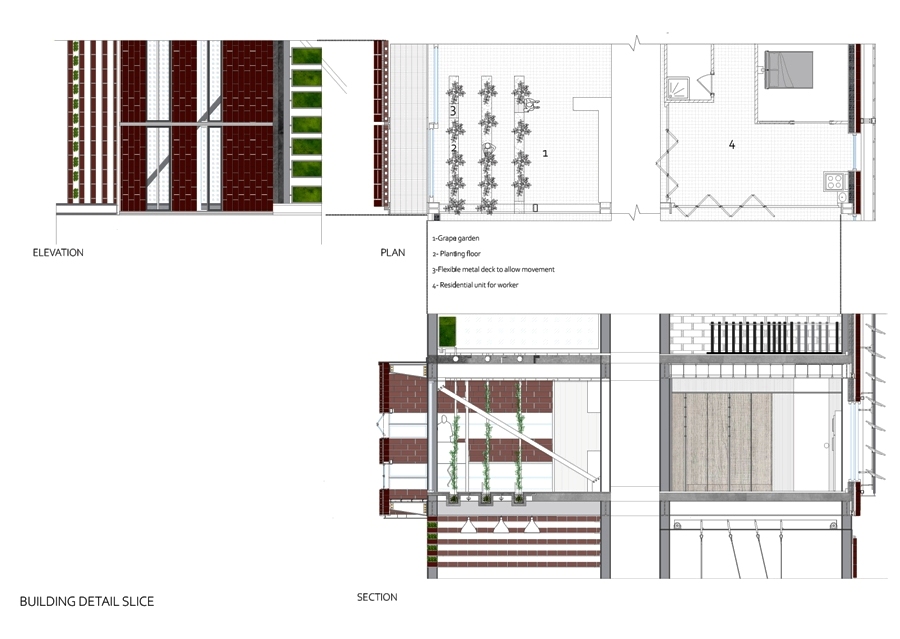 Building Detailing
How has architecture influenced your life as a student?
Studying architecture has defined my life and experience as a student. The nature of architecture as a course, in which your work and you are always growing and changing began. The process began to influence my overall academic career and intentions, while introducing me to different perspectives and people.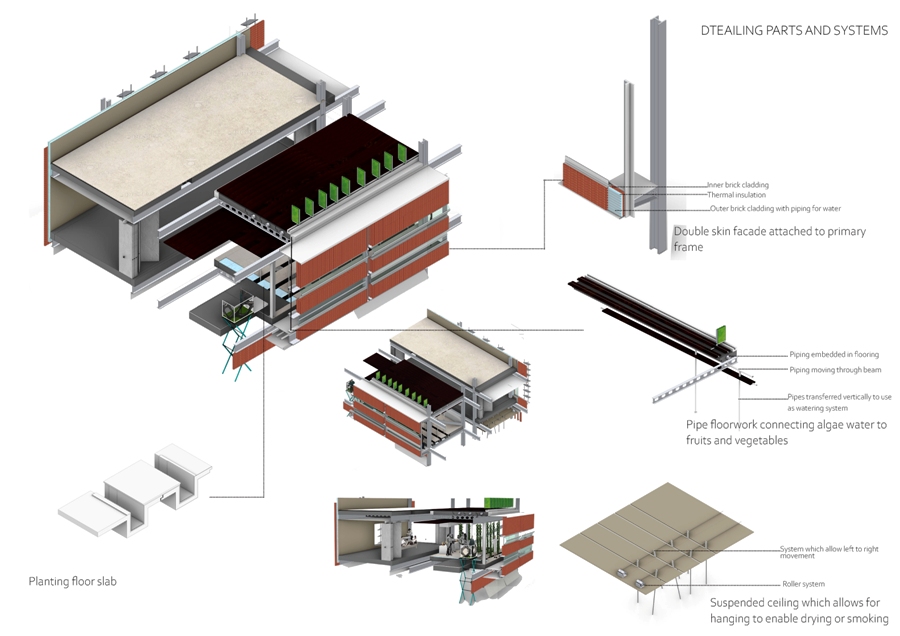 Detailing Slice Parts
Please write about your University and the Masters' Course.
I am currently pursuing a Masters' degree at Oxford Brookes University in England. As a RIBA accredited program, the Course works to ensure that you meet all the requirements of a professional architect in today's landscape. Apart from that, the program offers the opportunity of 'specialization' in the first year, which allows students to gain additional knowledge in a particular field of architecture beyond design. I am in 'Research-Led Design' specialization, which introduced possibilities of theoretical research to the overall procedure of architecture.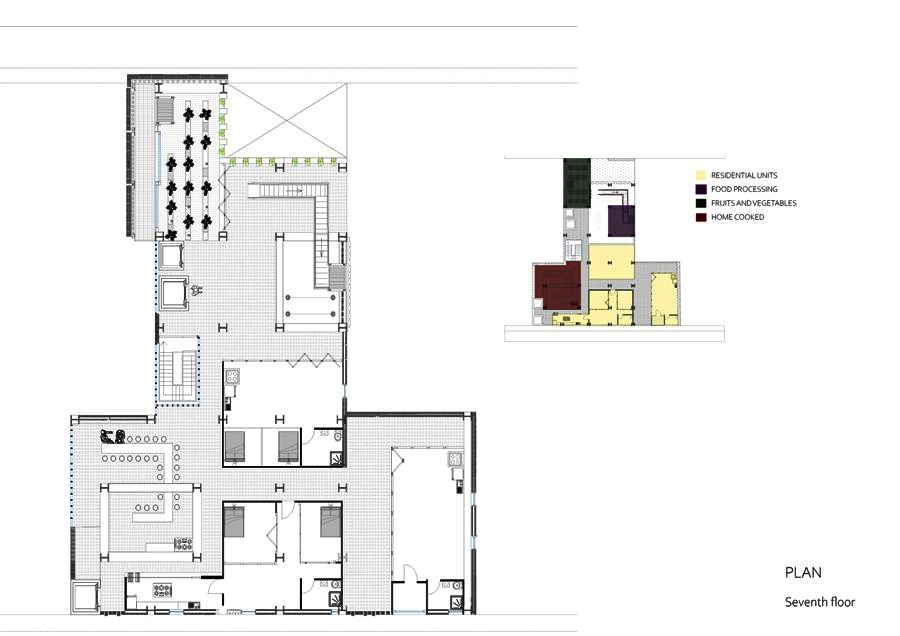 Plan – Seventh Floor
What difference did you find at Oxford Brookes University as compared to University of Nicosia?
The major difference is a result of a Bachelor versus a Masters' education. The Course at Brookes is much more focused on you as a future practicing architect. Additionally, due to the difference in region, architecture design and solutions are viewed and addressed differently, especially since each context has different concerns and requirements.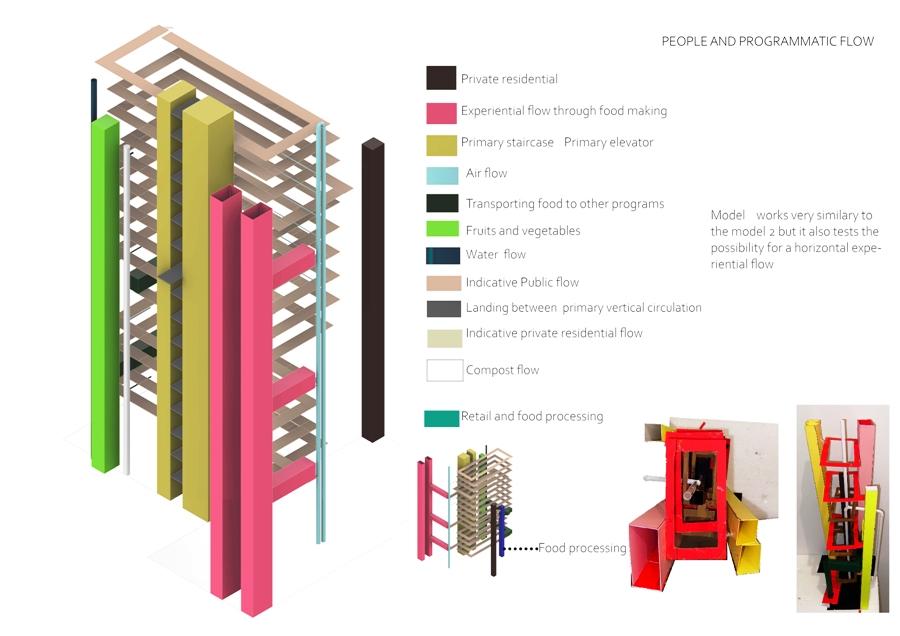 People and Programmatic Flow
Briefly describe the significance of your project.
'Evolving Vertical Metropolis' is located in the old town of Nicosia. The project proposes a high-rise living complex, which allows the extension of the activity and atmospheric conditions from the city to create a new habitation experience. The program includes elements such as growing and making allows for interaction either spatially or programmatically. Combining these with the users creates an almost symbiotic relationship between its users and its functionality. Exploring themes of self-sufficiency in terms of production, waste and commerce, the project hopes to question the current state of high-rise living.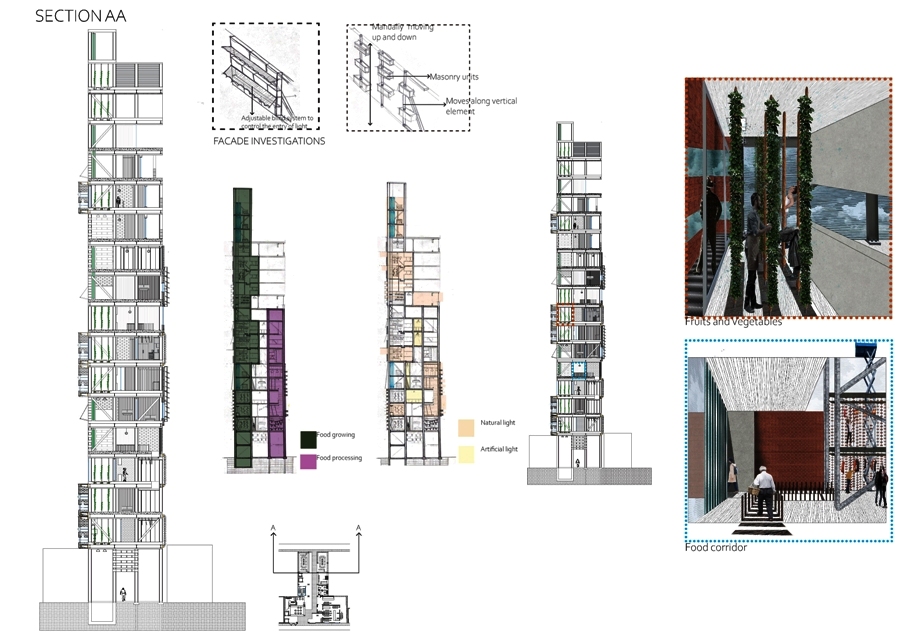 Section AA'
Following the theme of self-sufficiency, the program is very particular with varying spatial requirements from space to access to sunlight, as well as varying relationships with the users. Arrangement of spaces is based on a sense of hierarchy and interdependence initially understood by forming elementary connections. As well as self-sufficiency, the project reduces the scale of elements such as food production by bringing it closer to the consumer in both proximity and production. The programs are all interconnected with one function being based on the products from another space, such as fruits and vegetables in relation to preservation, thereby making it easy to be sold in the retail. In this way, the building creates a sort of local economy benefitting one and all at the Metropolis.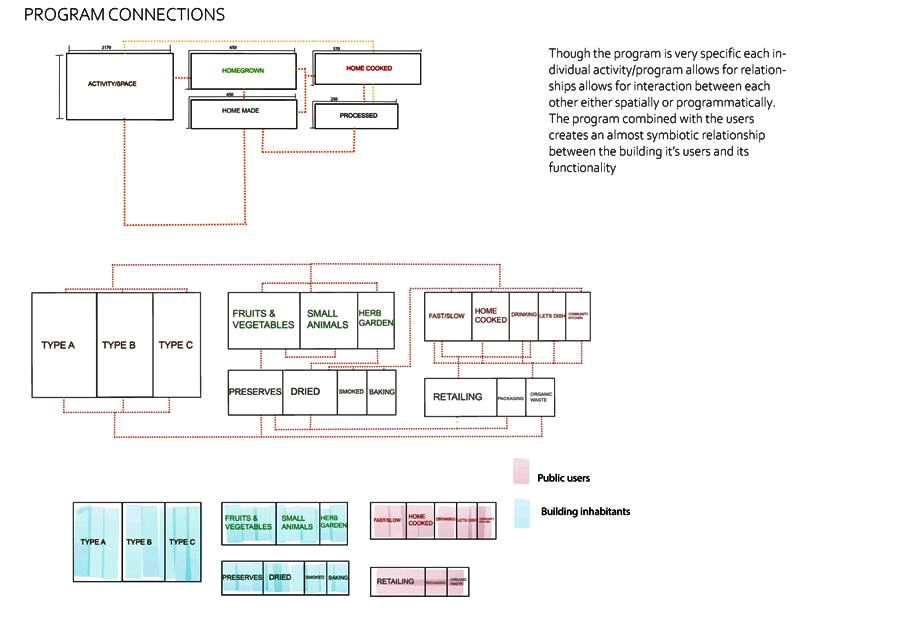 Program Connections
Which National or International architect has inspired / influenced you? Please specify as to why?
Currently, I am inspired by Mariam Kamara, particularly because of her belief of the architect as a creator of spaces. It has an important role to play in thinking spaces that have the power to elevate, dignify and provide a better quality of life. Her design and practice works towards creating an intimate dialogue between architecture, people, context and culture.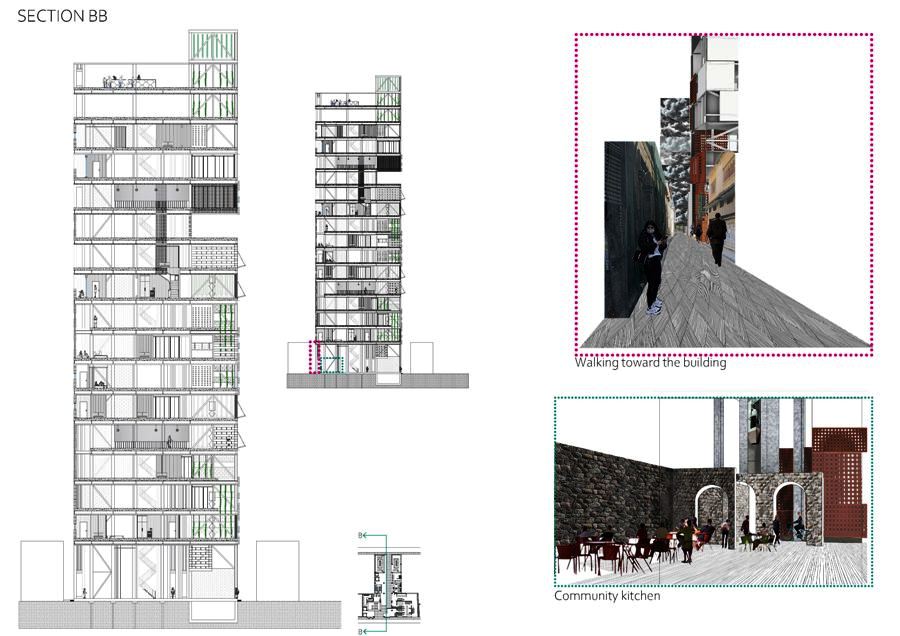 Section BB'
As an Intern, what is the most important lesson(s) you have learned from senior architects, while being a part of a project?
As an intern, I was exposed to the reality of architecture and the design and construction process. A building is no longer just a set of concepts and drawings, but an actual physical mass which permanently alters a place. As an intern, I was also introduced to actuality of architecture involving factors, such as planning proposals and permissions, as well as client's and contractor's relationships.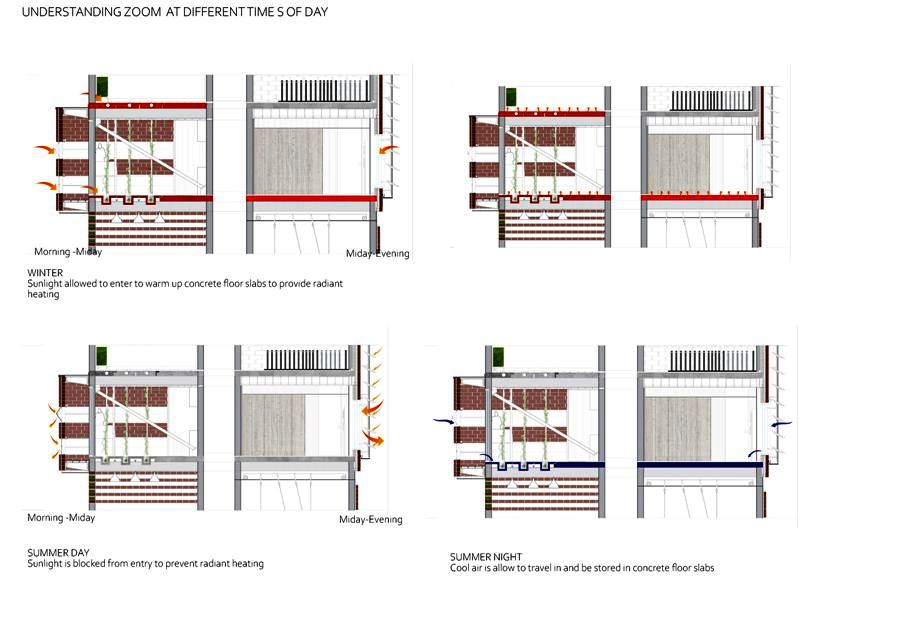 Detail Section Passive Strategies
Cities are getting inundated in a massive proportion due to flawed drainage and sewage systems apart from Climate Crisis – Your views about flawed urban planning and remedies to rectify to make cities flood-proof.
I believe we need to start at the beginning. It all begins with planning, but now we should begin to consider the impacts and factors of climate change. Apart from looking back at the problem, perhaps by incorporating new technologies and adopting better planning strategies and regulations, this issue can begin to be adequately addressed. Finally, it is important to consider individual actions along with an approach that addresses infrastructure and planning.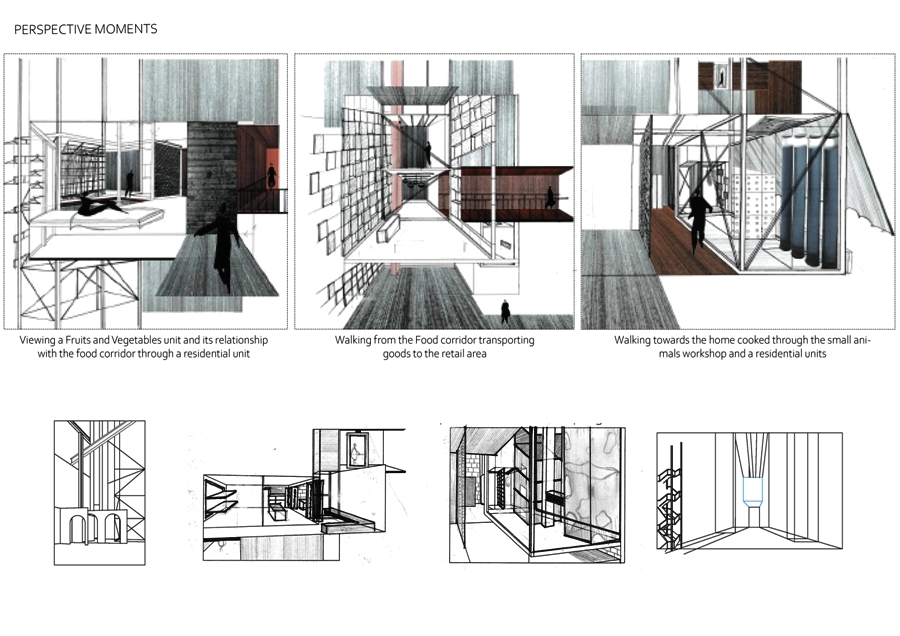 Perspectival Moments
Which significant aspects of the global platform 'zerobeyond – the new frontier!' did you liked the most and why?
As an architectural platform, I appreciate how 'zerobeyond – the new frontier!' provides a variety of information and experiences in architecture, ranging from the GEN Z spotlight to features about legendary figures in architecture, engineering and interiors. This factor of covering architecture from a range of educational and professional perspectives breathes new creativity and insights into the field, beyond current understandings.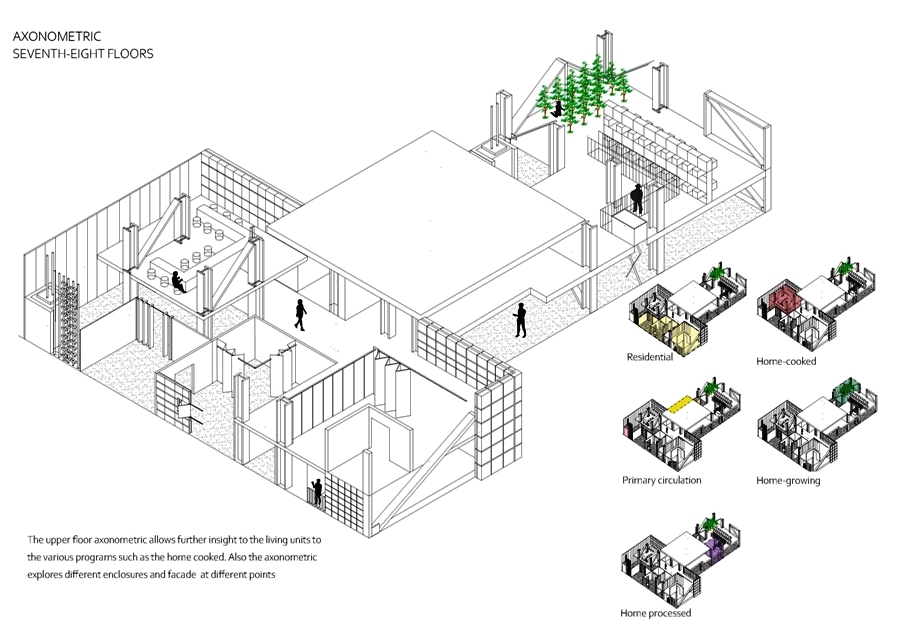 Axonometric View of 7th and 8th Floors
Local charm of cities has diminished due to Modern Architecture as every city looks alike and similar. How should architects, urban planners and landscape architects modernize cities, while maintaining the local charm intact?
Modernism is a global movement normally associated with a particular aesthetic, which seems to be applied regardless of context. I believe moving forward to combat this, architects / architecture should really embody its local context. Not just in terms of using decorative traditional motive and symbols, but also to begin actively considering local culture, traditions and people, and the role these factors play in shaping the built environment. Like Kenneth Frampton says 'architecture should become a commitment to place not space'.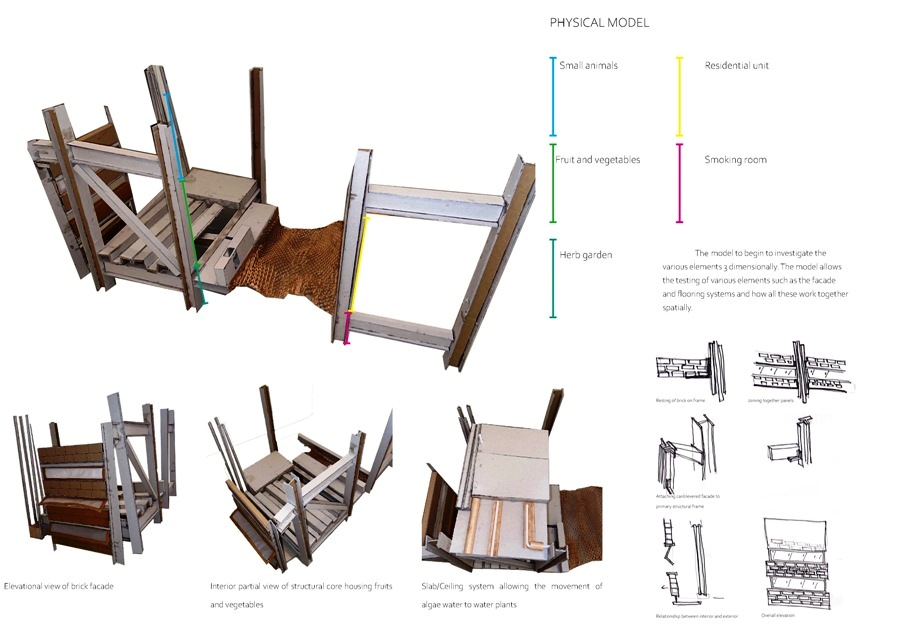 Physical Detail Model
How would you elucidate Nigerian Architecture as compared to British Architecture?
Nigerian Architecture is characterized by its blends of foreign influences, though the country is made up of diverse cultures and traditions. Development of its contemporary architectural styles is highly related to British Architecture, primarily due to factors such as colonialism. Even though, not particularly made up of Gothic and Victorian buildings, which are normally associated with the British culture, colonial influence related more to aspects such as urban planning and development with aspects of cities such as Lagos following planning principles which might not have considered local context at all.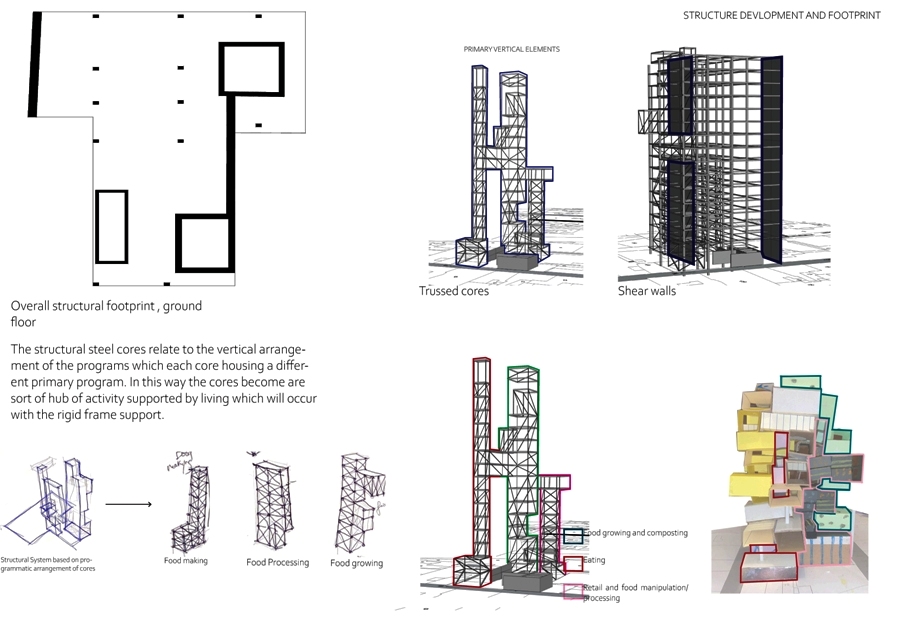 Structure Development and Footprint
However, in more modern times, though Nigerian Architecture still does not have an obvious aesthetic style, it is beginning to focus more on local physical and social conditions bringing back spatial elements and techniques influenced by traditions.
Honours and awards related to architecture, if any.
Summa cum Laude honors in my Bachelor's degree from the University of Nicosia, Cyprus.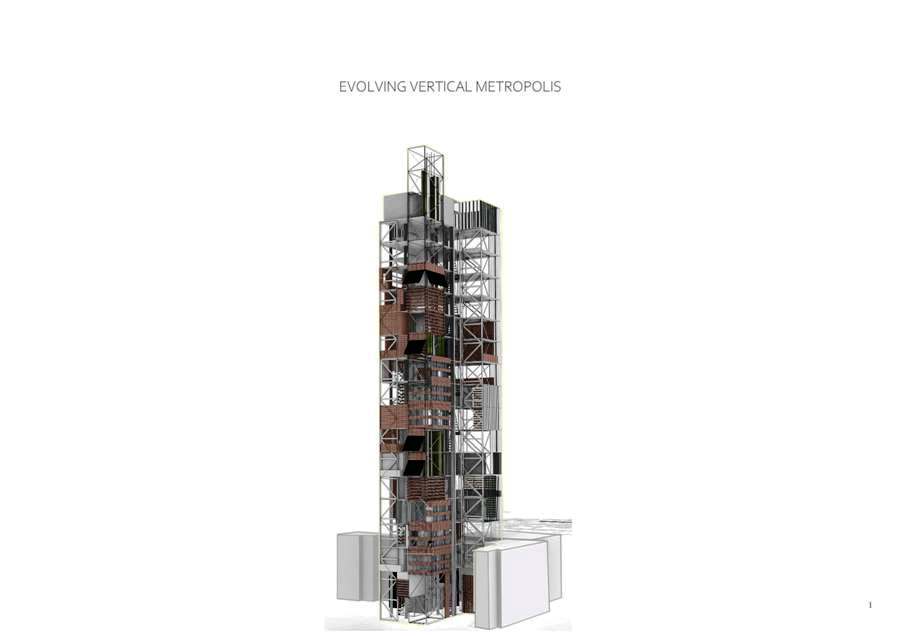 Evolving Vertical Metropolis
Image Courtesy: Folashade Omotoke Joseph