The GEN Z Series travels from England to Kavala city in northern Greece, the principal seaport of eastern Macedonia to meet Maria Nefeli Pachta, a 2021 integrated Masters' graduate from AUTH – Aristotle University of Thessaloniki. Coming from a highly academic family, Maria comes across as highly articulated from her upbringing. Her mother is a Philologist. She also happens to be the President of local teachers' association and is a dedicated community leader. Maria's father is a Civil Engineer. Her parents have played significant role behind their two daughters' success and academic pursuit. Her younger sister pursued her interest in the field of Law and Data Privacy.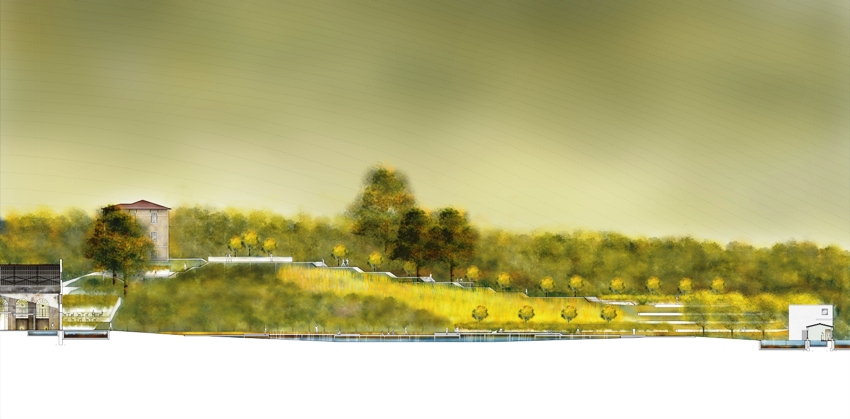 It is so interesting to have four individuals with four different vocations in one house. Maria Nefeli Pachta reveals, "Despite our differences, we share a passion for travel, cultural exchange and hospitality. Our doors are always open to welcome friends and guests (smiles). My family upbringing has instilled within me a strong spirit of independence, a thirst for new experiences and an unwavering commitment to self-improvement. These values have fueled my drive to continuously seek out new adventures and opportunities to better myself and the world around me. I try to achieve my goal through the means of architecture."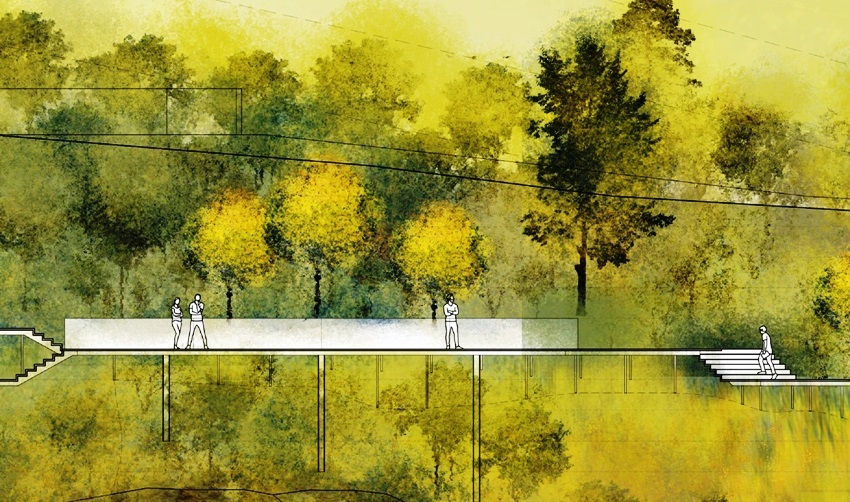 Johnny D talks to Maria Nefeli Pachta to explore her quest in the architectural world and her thesis 'Eco-Museum, Kavala'.
What was your childhood ambition? Did you always wanted to become an architect?
I have always been deeply interested in arts – particularly music, dance and painting. It used to energize me as a kid. My penchant for painting and sketching constituted my preferred mode of expression. Given the societal constraints of the time, a career as an artist was not a viable option. However, I was still required to discover a lifestyle that matched my goals. It was not until I came across Vitruvius' Ten Books on Architecture that I underwent a transformational shift in perspective. After reading Vitruvius' inspiring description of the architect's intellectual and practical skills, I felt motivated to become an architect.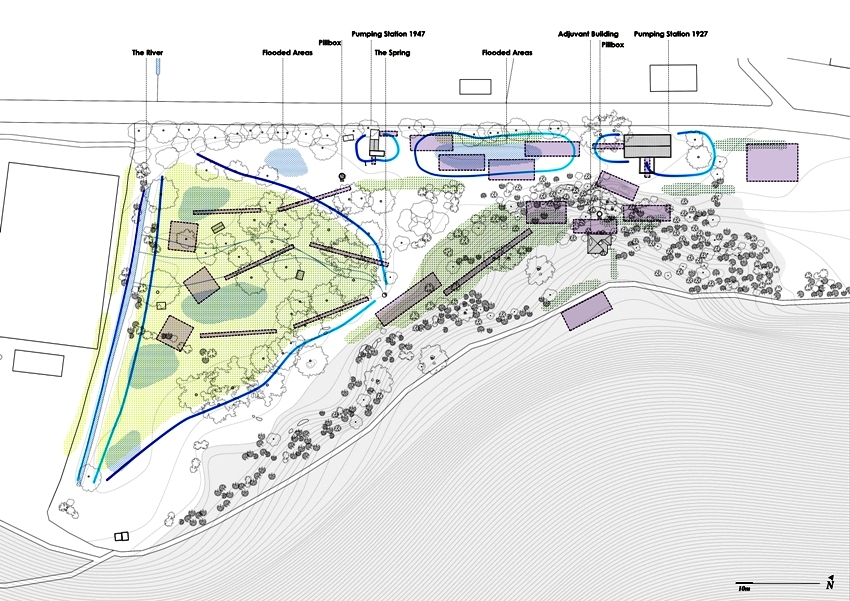 Design Intentions
How has architecture influenced your life as a student?
Studying architecture has greatly influenced my life's direction. As a student of this discipline, my lifestyle diverged considerably from that of my peers, who were not pursuing architecture. Copious sleepless nights, incessant pressure to meet deadlines, relentless self-evaluation and a strong desire to give my work meaning forced me to rethink what mattered to me the most.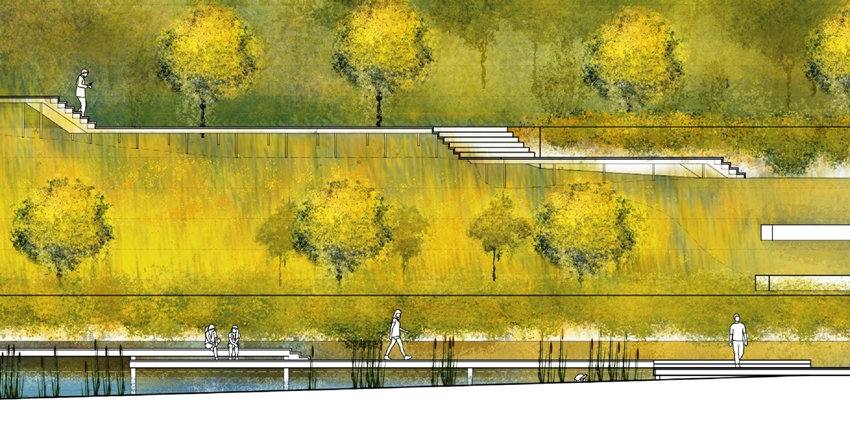 Through this process, I learned to prioritize what is important and what I can give up in pursuit of other goals. I developed a more lucid understanding of my values, desires and aspirations. As a result of these efforts, I was able to strike a balance between my work, social life and hobbies, which I consider a significant accomplishment in my life (smiles).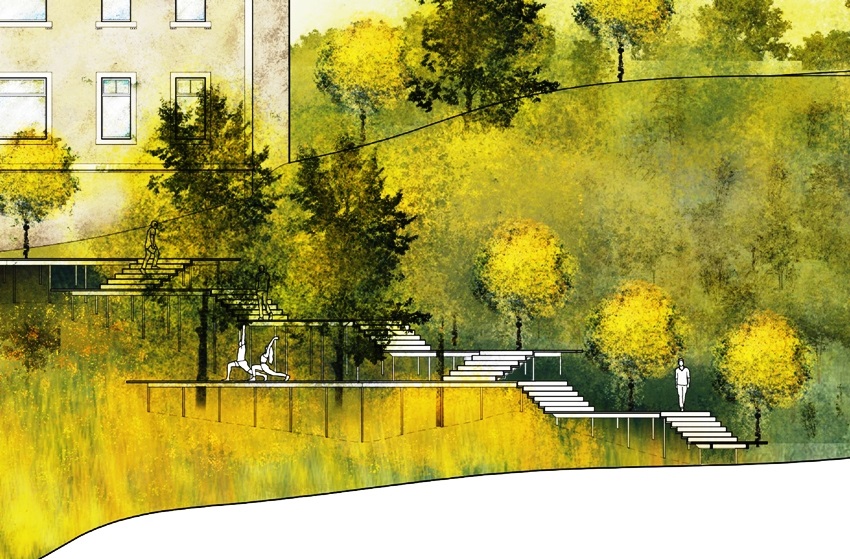 Please write about your University and the 8-Year Course.
I pursued my degree at the Aristotle University of Thessaloniki, where I received an integrated Bachelor-Master diploma that aimed to provide students with a comprehensive understanding of all facets of architecture. From urban planning to chair design, we were taught how to approach any project with reverence to human nature, historical surroundings, artistic and philosophical considerations. Through collaboration and individual work, we learned to navigate any challenge that came our way. Furthermore, we improved our ability to communicate and present our projects and ideas persuasively.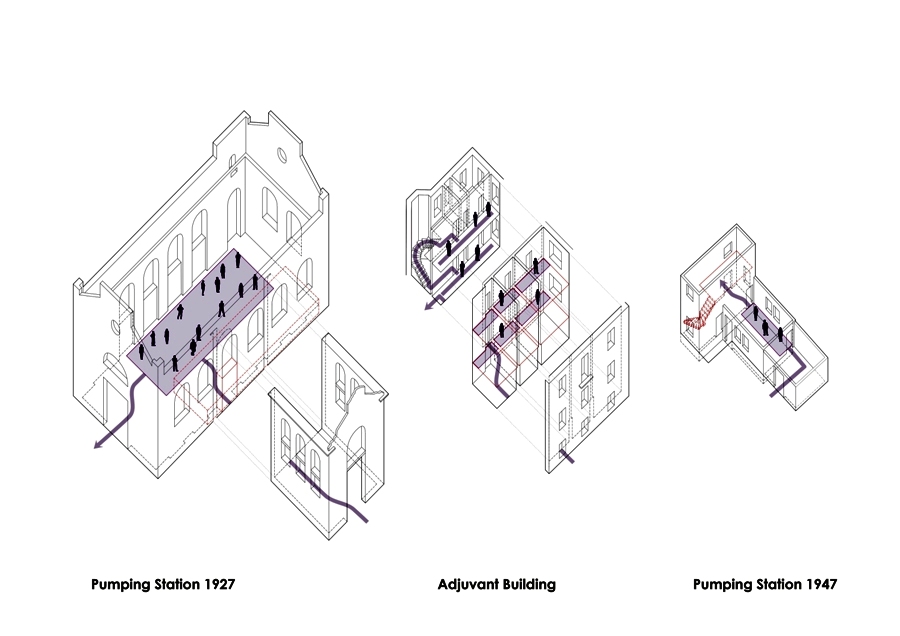 What role do you perform at Jesus Torres Garcia as an architect?
During the Corona virus pandemic, I had the opportunity to intern at Jesús Torres García's architectural office in Paris. Since there were only two of us in the office, I was able to participate in all of his projects. My responsibilities included tasks like 3D modeling, 2D designing, organizing presentations and more. Working with Jesús helped me enhance my architectural skills and gain a better understanding of the field.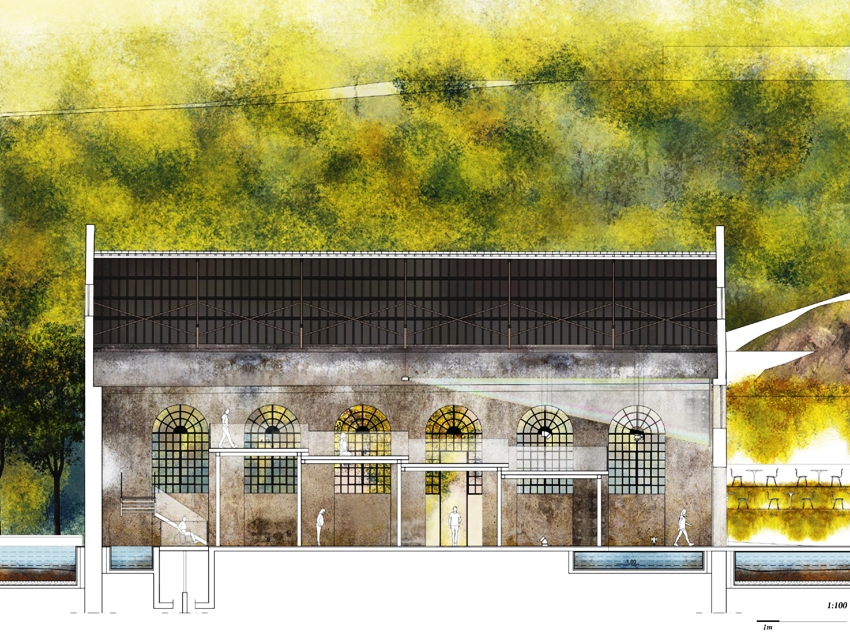 Briefly describe the significance of your project.
My diploma thesis aims to design an 'Eco-Museum' in Kavala, utilizing three buildings: two pumping stations built in 1927 and 1947, and an adjuvant building. The goal is to preserve the historical and technological value of the buildings and the natural character of the land. The design concept merges the man-made buildings with the natural environment to create a united structure. We preserve the buildings' natural essence and turn them into museums.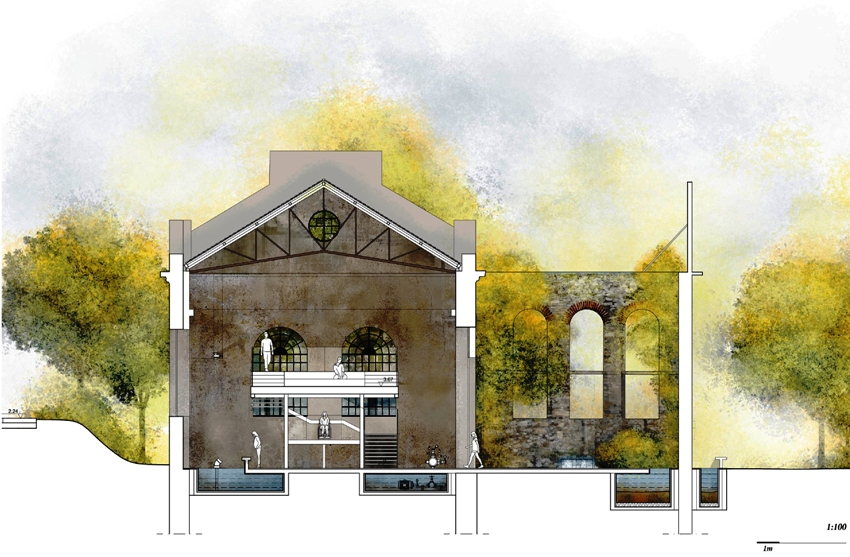 The pumping stations are designed to include water, which reflects both the building and equipment, and merges the new with the old. This unique experience overturns the typology of the buildings. The adjuvant building will become a contemporary art museum. The landscape features include flooded areas, a spring and a river. Groundwater between the pumping stations is enhanced by removing land and placing rafts. The spring is central to the design, with paths passing by and creating a unifying element.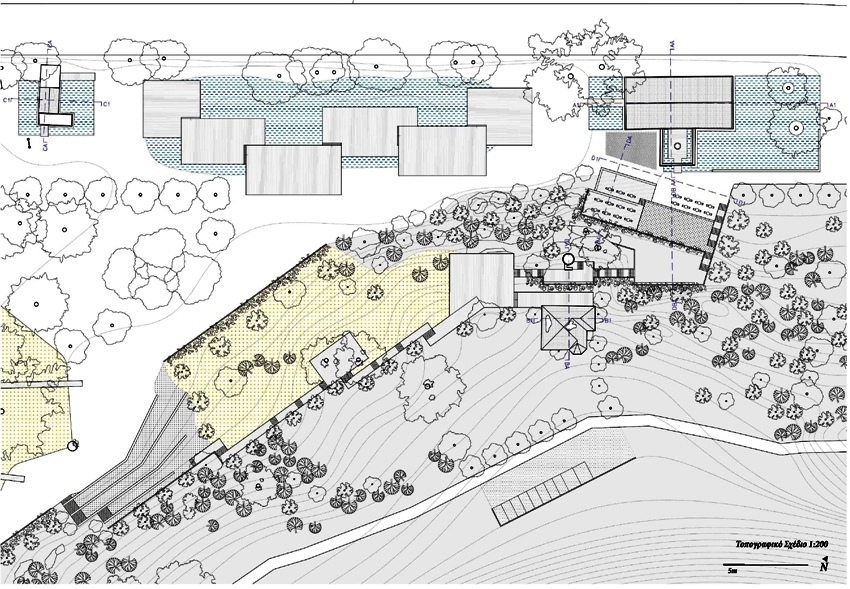 As visitors approach the river, man-made elements fade and minimal structures aid crossing. Greenery is increased with new tree lines and wild flowers, and panoramic views are turned into resting spots. Lastly, a café bistro is added to support the eco-museum function. The design aims to create a whole eco-museum that conveys the spirit of the place.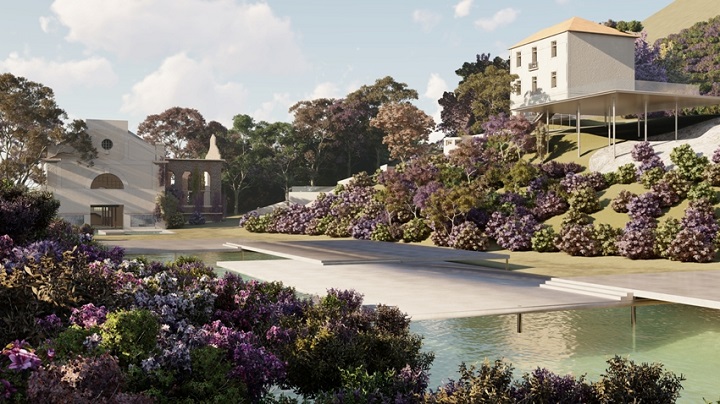 Photorealistic View
Which National or International architect has inspired / influenced you? Please specify as to why?
One of my favorite architects is undeniably Enric Miralles. The reason I admire him the most is because of his innovative design approach, which was rooted in his understanding of the relationship between architecture and its context. The thing that fascinates me about him is that he used unusual materials and shapes to give his buildings a unique and natural feel, breaking away from traditional architectural styles. Fluidity is the key word about him. Furthermore, Miralles involved people in his design process and designed buildings that met their needs and desires, something that I find crucial in architecture.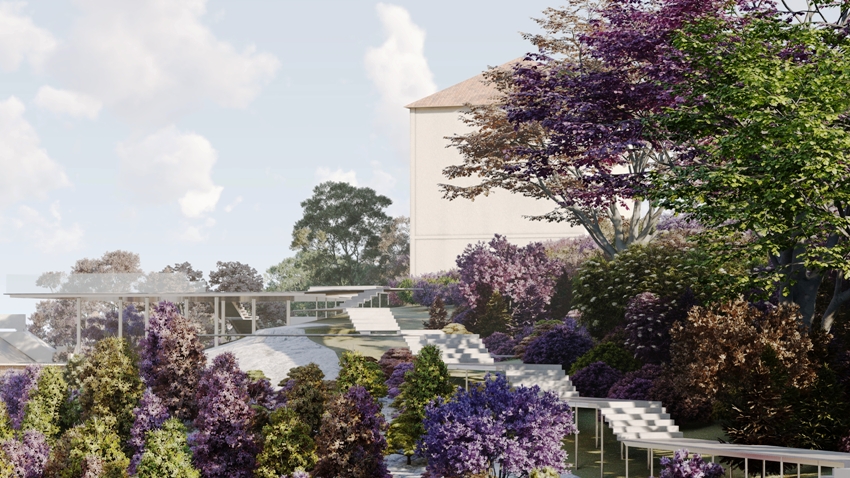 Minimal Construction Interventions
As an Intern, what is the most important lesson(s) you have learned from senior architects, while being a part of a project?
As an intern, I have come to appreciate the importance of grasping the genius loci, or the essence of a place and comprehending the needs of its inhabitants. I also realized that having a strong design idea is crucial in the design process. Most importantly, I have learned that it requires a substantial amount of patience and meticulousness to adhere to the laws and regulations, while preserving the authenticity of the initial architectural concept and its form.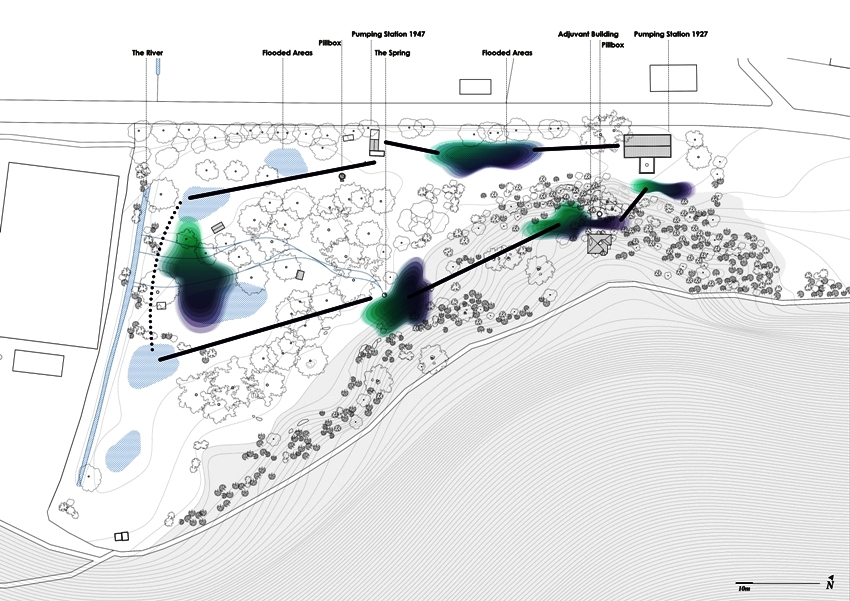 Connections and Strategic Stopping Points
Cities are getting inundated in a massive proportion due to flawed drainage and sewage systems apart from Climate Crisis – Your views about flawed urban planning and remedies to rectify to make cities flood-proof.
Uncontrolled urban development, poor drainage systems and inadequate flood prevention measures worsen the impact of floods in the cities. However, there are ways to fix bad city planning and make cities safe from floods. More green infrastructure, in order to reduce the amount of cement and enhance the soil, which helps the waterflow, but also better drainage systems, could be two of them. From my point of view, the most important thing is to educate people to be sustainable and to think about the environment, and not prioritize their own immediate gains.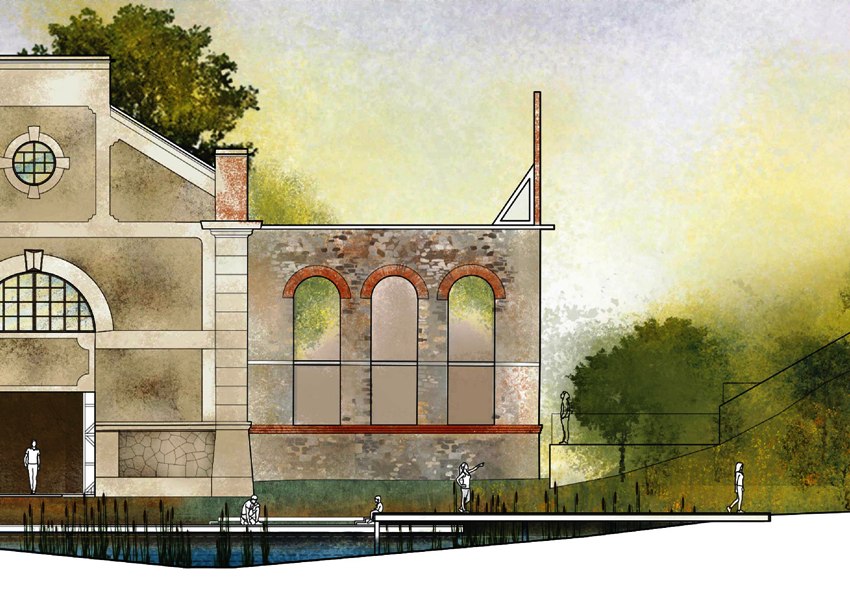 Which significant aspects of the global platform 'zerobeyond – the new frontier!' did you liked the most, and why?
The inclusion of the young architects' perspectives in conjunction with other significant articles is something I value about 'zerobeyond – the new frontier!' It indicates a harmony among all these matters and suggests that younger architects' opinions and ideas are equally valued and given due considerations.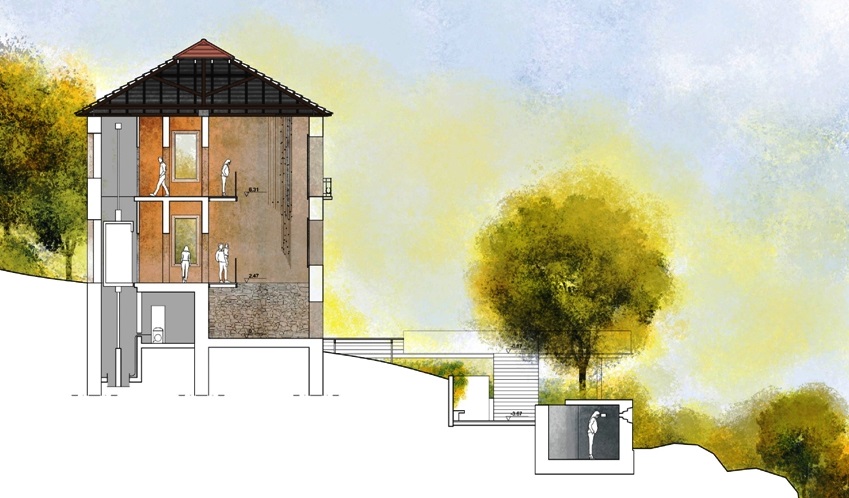 Local charm of cities has diminished due to Modern Architecture as every city looks alike and similar. How should architects / urban planners / landscape architects modernize cities, while maintaining the local charm?
I believe that the local character of a place is a reflection of how people adapt to the climate and to the land. In Greece, a bad copy of modernism has left a negative impression on cities and is affecting the character of the place. If we focus on protecting the environment and preserving the distinct features of a location, while designing according the climate and architectural quality instead of just quantity, then we can better maintain the local character of a place. In other words, by prioritizing architectural excellence and adhering to the principles of nature instead of profit and greed, new buildings can regain their charm and take their rightful place along side the old ones.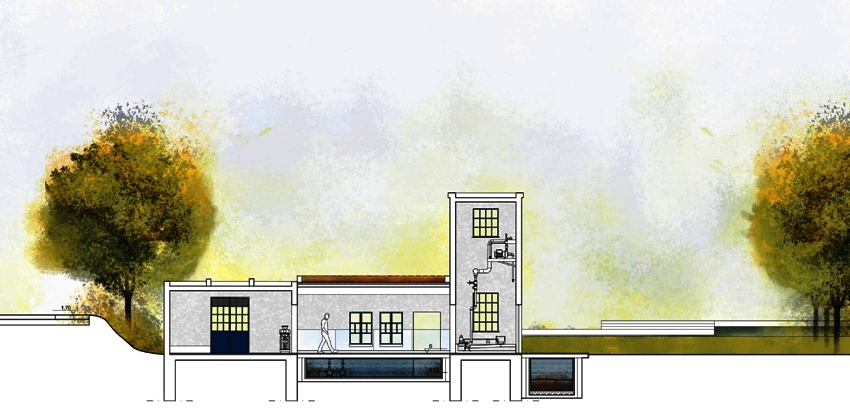 How would you elucidate Greece's Mediterranean Architecture?
Greece's topography is a unique combination of warm coastal areas and frigid regions. In Greece someone will come across forests, plains and arid landscapes. These distinct landscapes have given rise to different architectural styles across the country. Some places exhibit exceptional and unmatched architectural styles, like the rock towers of Mani, or the neo-classical buildings of Chios. The latter ones are unique, because of the intricate façades with detailed carvings and ornamental elements.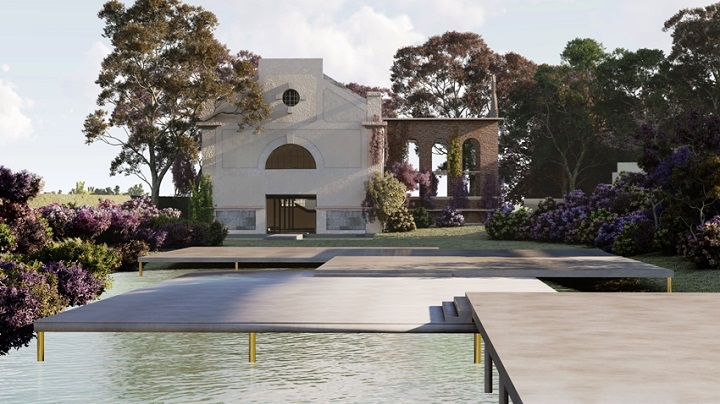 Platforms for Leisure and Resting
Greece's architectural heritage is not exclusively influenced by Greek styles, but also by foreign architectural elements. Neo-classical architecture can be seen in the Ionian islands, while Ottoman architecture is more prevalent in areas closer to the Near East. Last but not the least, Cycladic architecture stands out as the most iconic and recognizable style in Greece. It is comparable to a masterpiece of art, shaped by the sun's warmth and carved out of the very rock formations of the earth.

Image Courtesy: Maria Nefeli Pachta