21st SEPT: Six Portuguese youth take 32 nations to European court over climate change – The group will argue at the European Court of Human Rights that government inaction discriminates against youth
11th SEPT: US saw record number of 'billion-dollar' disasters so far this year; The government agency NOAA has tallied 23 billion-dollar weather disasters, surpassing a previous record set the year before – Al Jazeera – the 23 billion-dollar disasters encompassed 18 instances of severe weather, two floods, one tropical cyclone, one wildfire event and one winter storm. Together, they caused more than 250 deaths and cost more than $57.6bn in damages – USA
10th SEPT: One of the world's most active volcanoes has erupted again in the US state of Hawaii after a two-month pause, spewing fountains of lava more than 24m (79 feet) high for the third time in 2023 – HAWII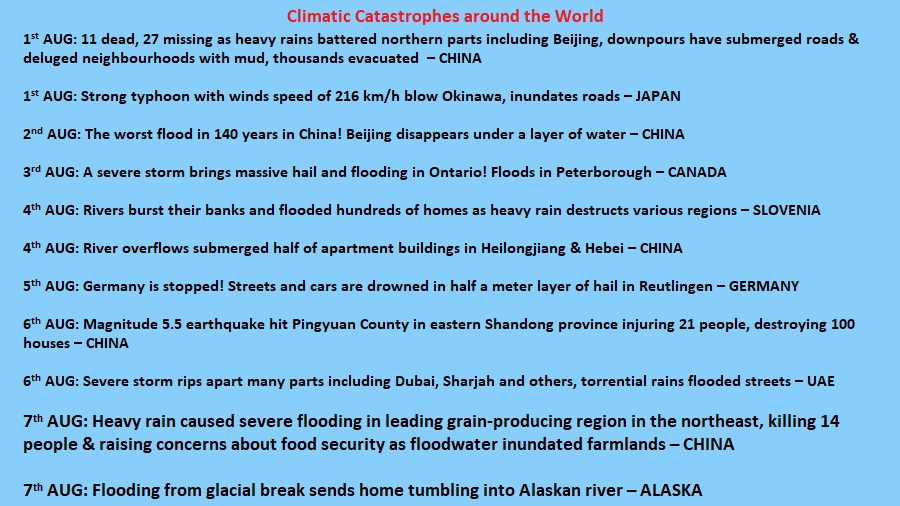 2nd AUG: The worst flood in 140 years in China! Beijing disappears under a layer of water – CHINA
4th AUG: Extreme heat hits Iraq, as temperatures exceed 50 degrees Celsius – Higher temperatures, as high as 51C, combine with Iraq's other problems – such as a rapidly increasing population and lower river levels – to create a 'perfect storm' – IRAQ
6th AUG: Record floods ravage Slovenia, PM calls it 'worst' disaster in its history – Torrential rains cause flooding that affect two-thirds of the country as Prime Minister Robert Golob calls it 'the biggest natural disaster' in its history – SLOVENIA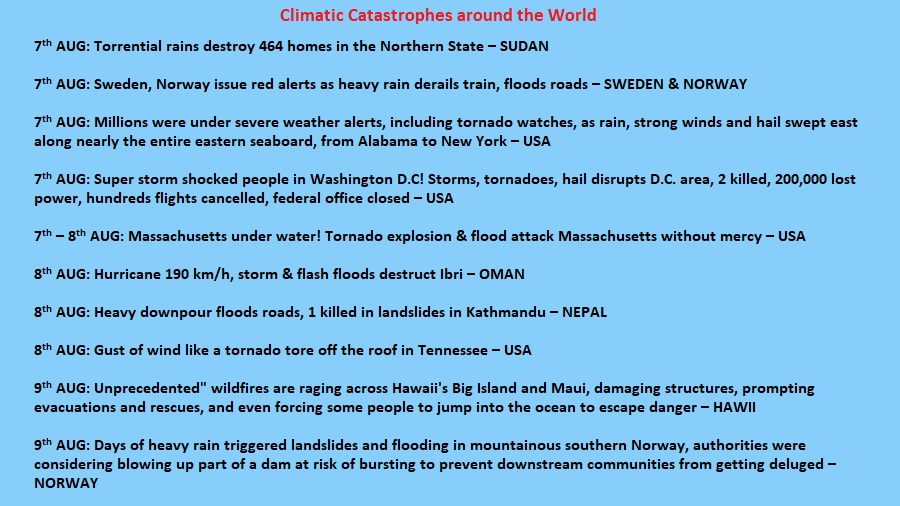 7th AUG: Heavy rain caused severe flooding in leading grain-producing region in the northeast, killing 14 people & raising concerns about food security as floodwater inundated farmlands – CHINA
7th AUG: Heavy rainfall triggers the worst floods in 25 years in Norway and in 50 years in Sweden – NORWAY & SWEDEN
8th AUG: Eight South American countries failed to agree on a common goal to save the critically vulnerable Amazon from deforestation following a landmark summit in Brazil – AMAZON FOREST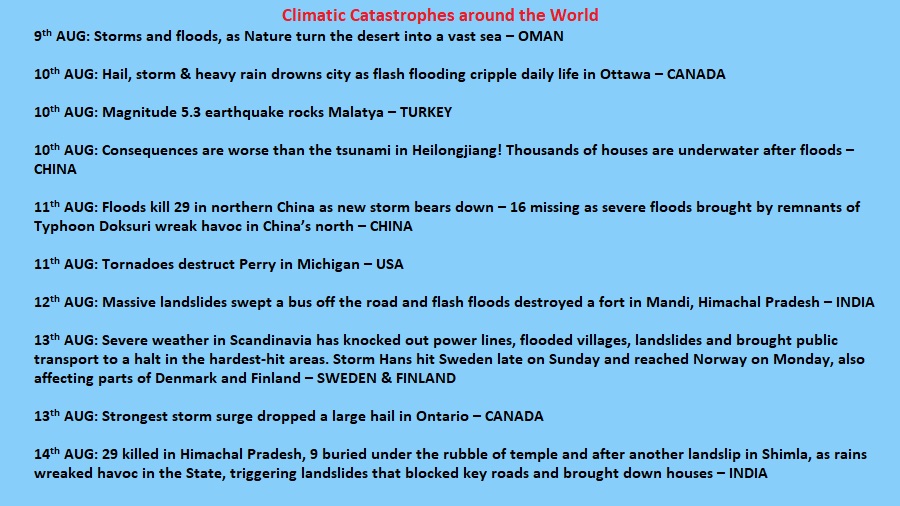 9th AUG: Typhoon Khanun: Thousands without power, flights halted in Japan, S Korea – Flights cancelled and trains halted as heavy rains pound southern regions of Japan and South Korea – JAPAN & SOUTH KOREA
9th AUG: More than 30 dead, 18 missing after recent Beijing flooding – Some 59,000 homes collapsed and 150,000 others damaged by flooding brought on by record rainfall around China's capital – CHINA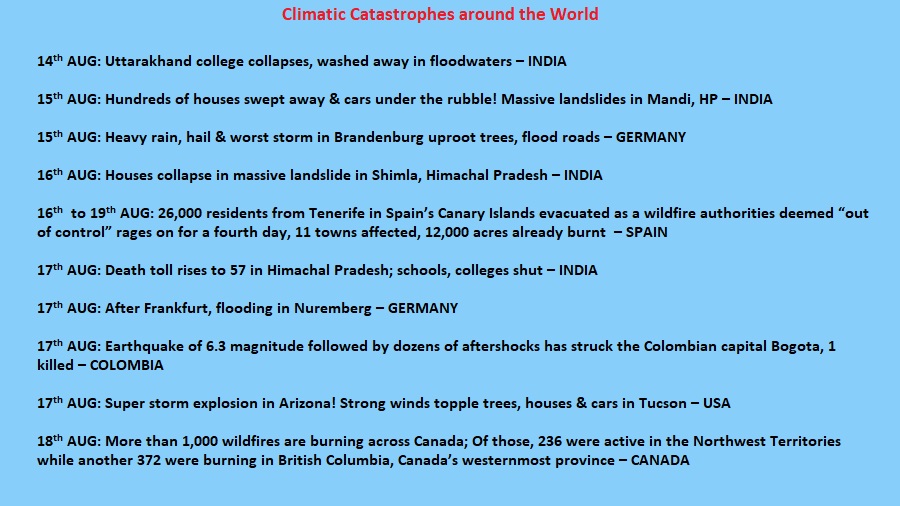 14th AUG: Hawaii death toll rises to 93, making it deadliest US wildfire in 100 years – resort town of Lahaina, home to more than 12,000, reduced to ruins by horrific inferno that swept through the US island – HAWII, USA
14th AUG: Himachal Pradesh experienced 113 landslides in 55 days – INDIA
15th AUG: Canada is going through its worst wildfire season on record with more than 1,000 active fires burning across the country, including more than 200 in the Northwest Territories alone – CANADA
27th AUG: A losing battle to save the lungs of Athens as worst-ever wildfires grip Greece; Greece has lost 120,000 hectares of land to blazes this year – one of its worst annual tallies and fire season is not over yet – GREECE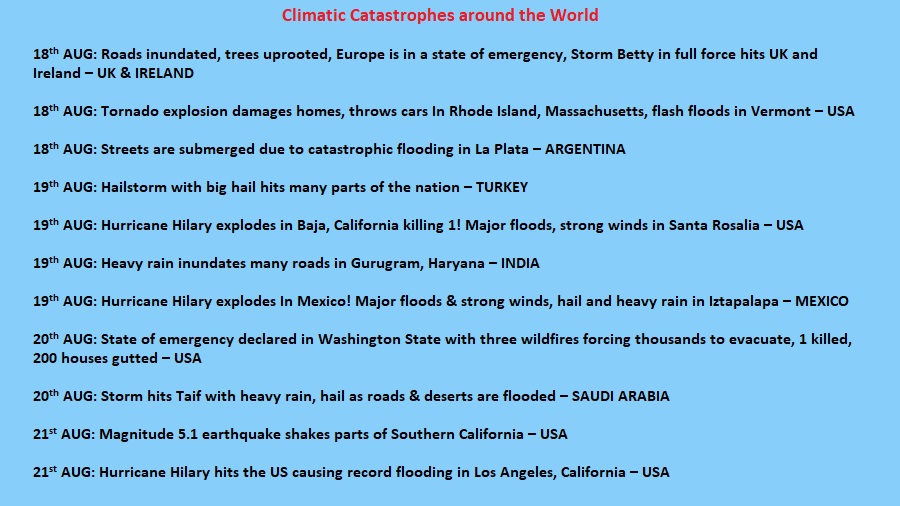 Planet Earth has less than 7-plus decades for us humans to exist! Going by the spate of human greed crisis / catastrophes, popularly known as Climate Crisis, the end of our human civilization is very-very near.
Records are tumbling down and being created by one catastrophe after another all around the world, as listed date-wise above. And yet, we humans have shown not even an iota of concern about hundreds of catastrophic happenings as lives are being lost, cities are getting submerged, food crops and farms being destroyed, properties destructed and not forgetting billions of dollars going in drains…..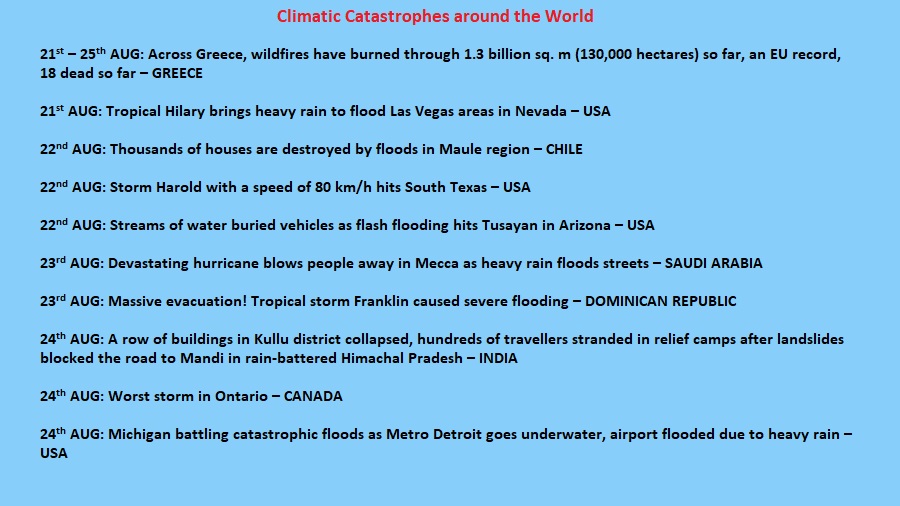 Resilience! The time for being resilient is far from over. Maybe for this reason, 6 Portuguese youth have taken 32 nations to European court over climate change. The group will argue at the European Court of Human Rights that government inaction discriminates against youth. Well done! I wish you 6 brave hearts for taking this bold step. I also wish you all for great success at the European Court! It will be indeed interesting to see what the outcome of this path-breaking move by 6 youngsters will bring for the world.
'zerobeyond – the new frontier!' is the only global platform, which is keeping a record of monthly climatic catastrophes around the world and providing the world with the seriousness of where our Planet Earth is heading towards. I know that our small efforts may not save Planet Earth, but we are doing our duty diligently as a responsible global citizen. I keep posing serious questions to senior architects and young architects about human greed crisis.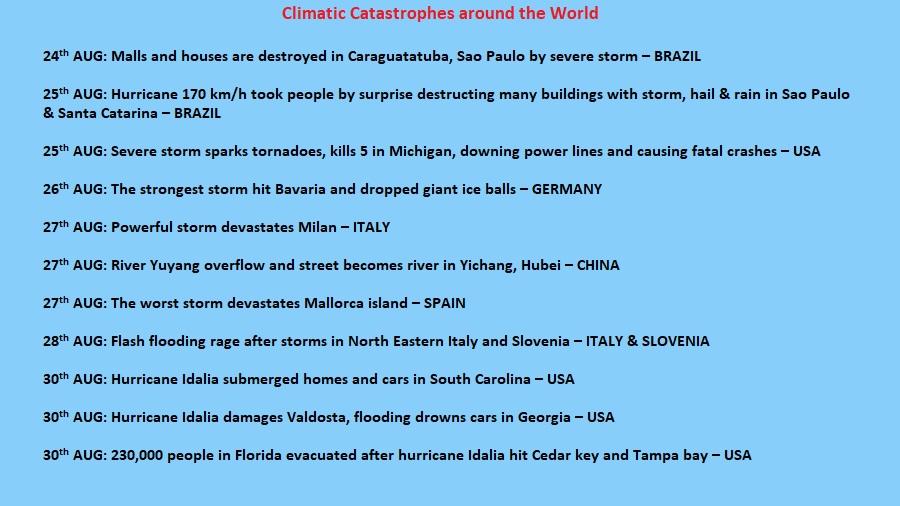 Urban master planning has become more challenging for urban planners and architects all over the world. With climatic catastrophes happening on a daily basis, what suggestions would you ascribe for better urban planning?
Bologna, Italian-based City Space Architecture's Senior Advisory Board Member on Public Space Dr. Sally Hamarneh states, "I wish I had a straightforward answer or a magic fix, but personally, I am inspired by Henri Lefebvre's wisdom from the 1960s "the right to the city". He talked about the importance of sustainable urban development that focuses on meeting essential social needs and made it clear that we should differentiate between what is genuinely crucial (sustainable) and what is just a passing trend (ephemeral) in urban planning. My work aims to address the need for sustainable territorialized communication.
That said, there are some fantastic things happening all over the world today, on various scales—local, national and international—in urban, suburban and natural settings. These inspiring initiatives are all about promoting sustainability and inclusivity, and they have been instrumental in creating more inclusive and resilient societies.
If readers are looking for inspiration, I would recommend checking out the projects recognized by the European Prize for Urban Public Space. They are truly inspiring and offer great insights into innovative urban development."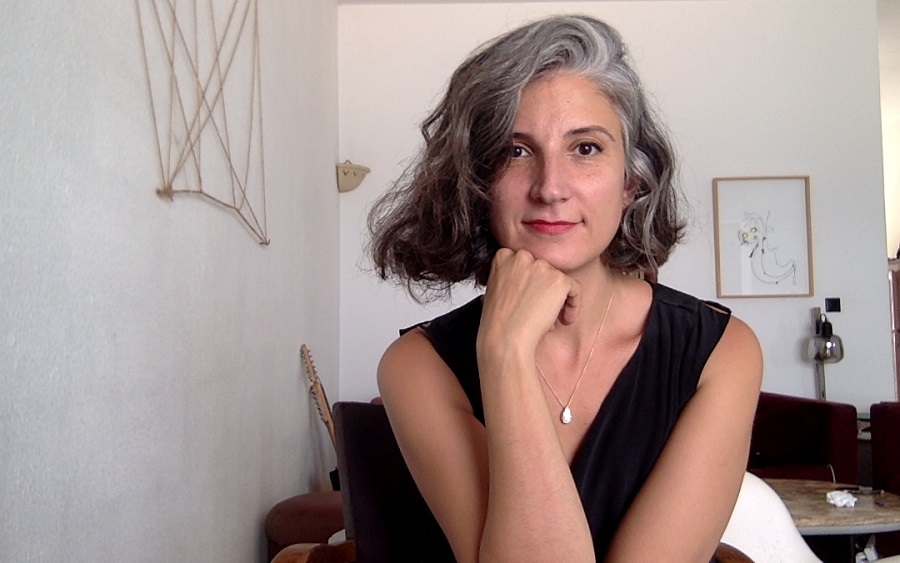 Dr. Sally Hamarneh
Please elucidate as to how architects / designers / planners can make significant contributions to overcome Climate Crisis and rectify flawed urban planning, when it comes to sewage and drainage network, so as to make cities flood-proof.
Berlin-based Matino Hutz Architecture's Founder Martino Hutz reflects, "This is a huge and important question! It affects all parts of society – the construction industry, politics, culture, heritage, and of course, us as planners. Weather conditions are getting more and more extreme, therefore we have to act for the future and react to the present.
Just to pick one example, which illustrates how complex and all-encompassing the problem is – In 2021, there was a devastating flood at Ahrtal, Germany. Historic and picturesque villages were destroyed. Should the habitants be relocated to safer areas nearby, leaving their family homes and farms behind, which have been their home for generations, since it is just a matter of time the river will rise and destroy again? Should the flood protection be increased, knowing that this will take decades to build and billions of Euros and cannot solve the issue itself? I really do not have a clear answer!"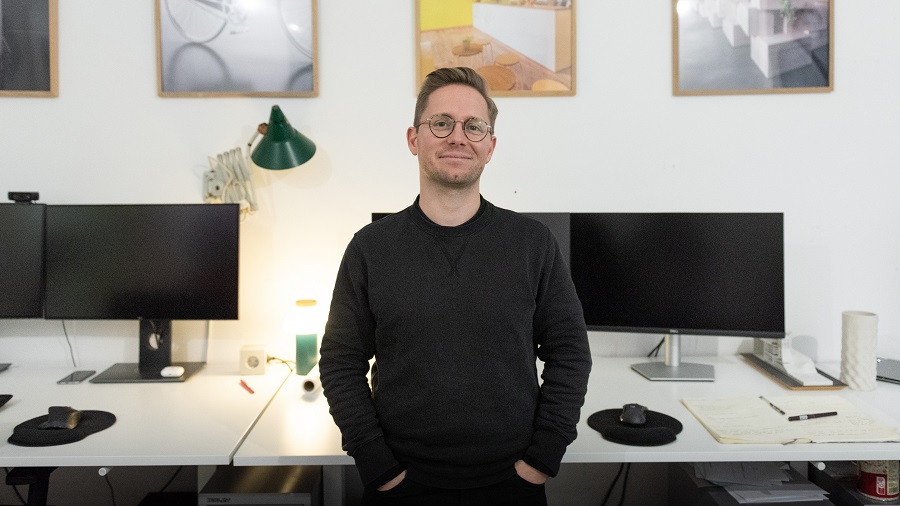 Martino Hutz
If you are given the responsibility to rectify the Urban Planning of an existing city to overcome floods due to Climate Crisis, what innovative design features would you implement to make cities flood-proof?
Indian student-architect Snishtha Bhatiaa, a 2022 graduated Masters in Urban Vision and Architectural Design from Domus Academy, Milan puts her perspective forward, "I would explore the technology to build floating structures – Structures that remain functional during floods and return to normal position afterward. Given our trajectory, opposing climatic devastation is challenging, so adapting to it and lessening our impact on deterioration becomes crucial. This is where repurposing materials and integrating natural elements prove significant. In this aspect, I am deeply inspired by the work of 'Unless', a Venice-based firm addressing sea level rise by examining solutions rooted in Polar regions."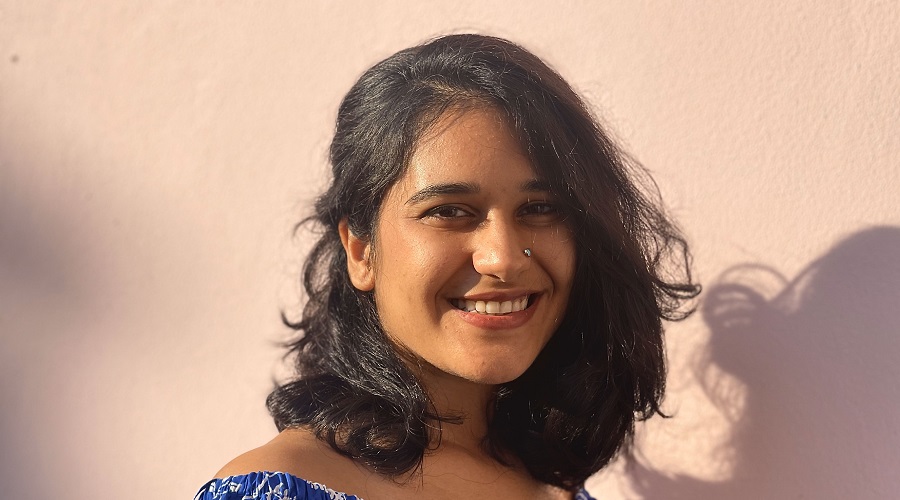 Snishtha Bhatiaa
To be continued…
Feature Image: Cremorne Point, Sydney
Photographer: Angela McKay
Image Courtesy: Respective Architects