The new Cheetah Plains game lodge in the Sabi Sand Game Reserve in the Kruger National Park, South Africa, designed by ARRCC.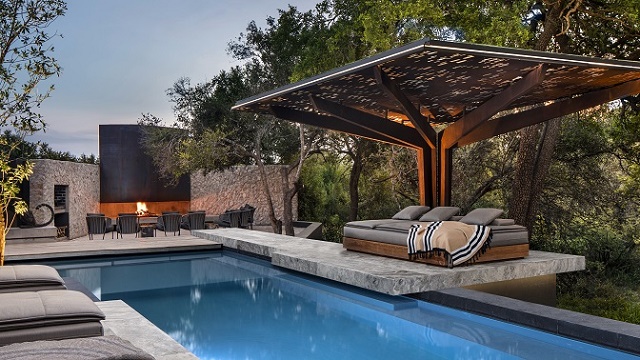 Cheetah Plains reinvents traditional safari‐style architecture to create an altogether new safari experience of nature from within, combining state‐of‐the‐art sustainable architecture with a pioneering Afro‐minimalist aesthetic.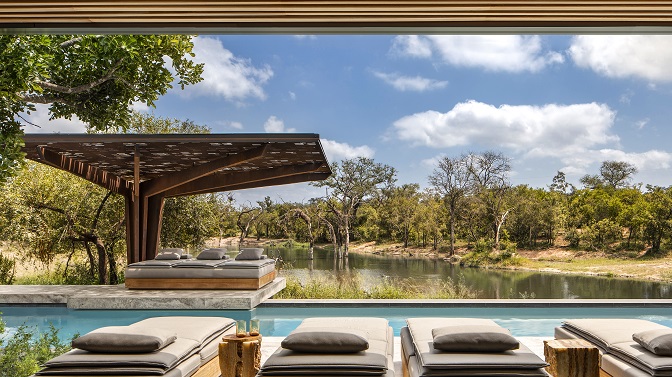 Cheetah Plains contrasts confident contemporary inorganic forms with the natural landscape.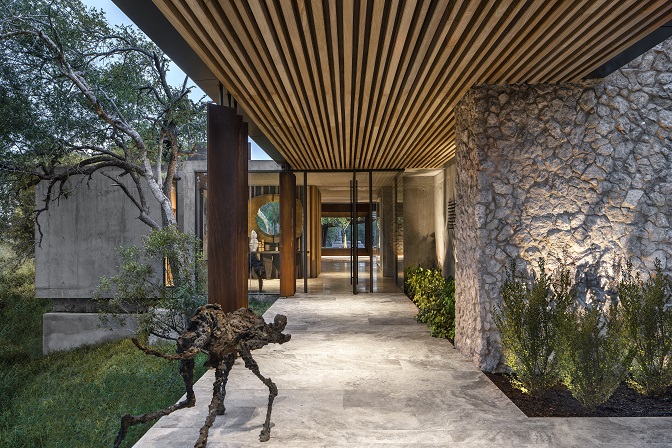 "Our lifestyles are modern; nature is raw and primal. It is in that honest contrast that a beautiful tension exists." ~ Stefan Antoni, Lead Architect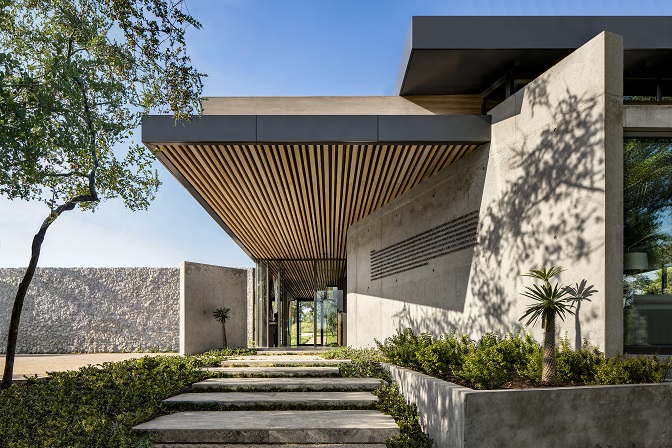 "The architecture exists to enhance the experience of the outdoors – not to mimic it, but to complement it so that guests may experience the bush more directly, more immediately." ~ Stefan Antoni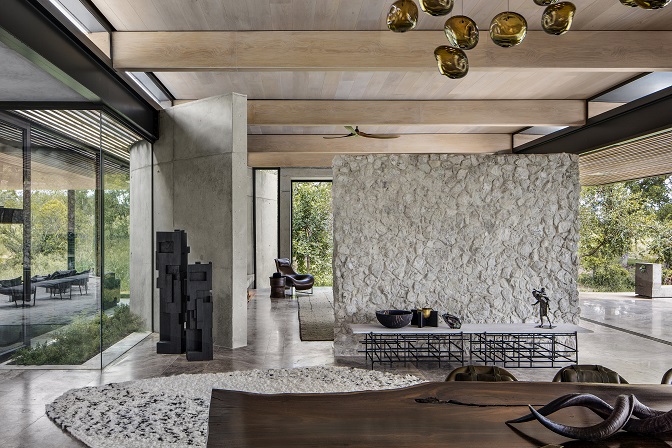 The lodge accommodation at Cheetah Plains is split into three separate private components referred to as the Plains Houses.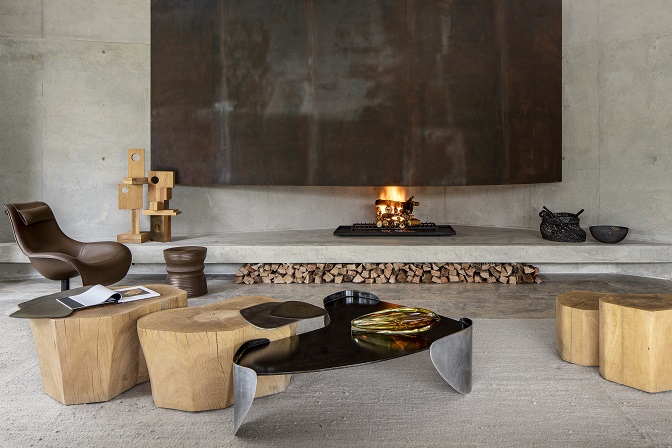 Each Plains House has a private arrival courtyard with covered canopy, an expansive open‐plan lounge, dining and bar space with adjoining air‐conditioned wine room and a private family/media room.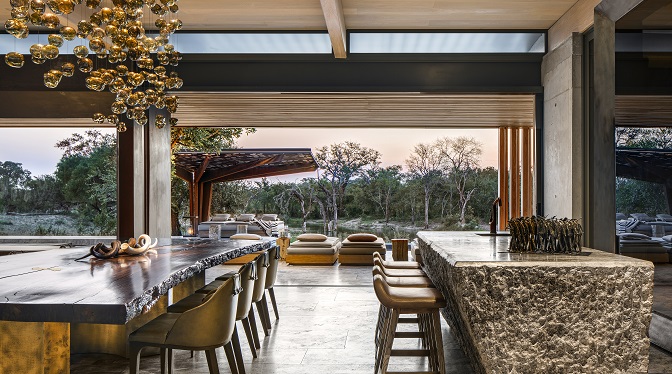 The open, seamless boundaries between interior and exterior have the effect of immersing guests in their environment rather than placing them on a platform, reduced to mere spectatorship.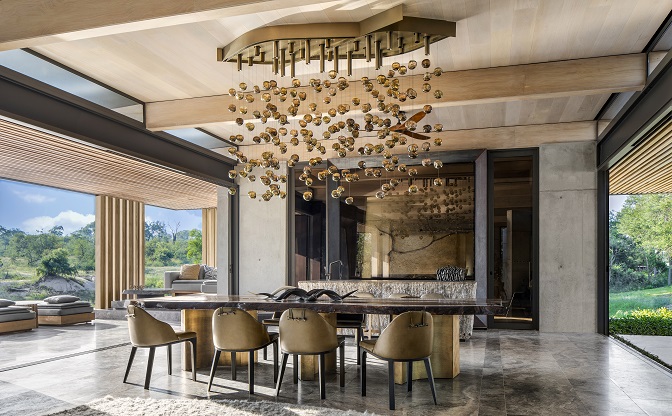 "The idea was always to redefine luxury and usher in a new language of African design for safari." ~ Mark Rielly, ARCC Director of Interior Design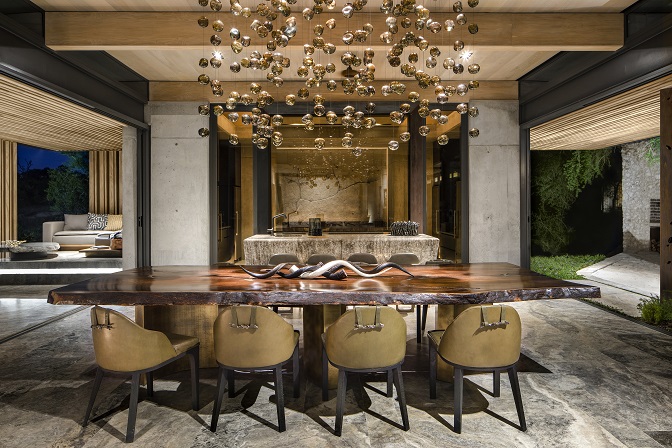 Hand‐blown glass chandeliers by Martin Doller reflect and refract the natural light from the surrounding bushveld.
Image Courtesy: ARRCC