In the year 2010, Xiaojun Bu and Yingfan Zhang – two creative individuals joined hands to establish Atelier Alter Architects in Beijing, China. In the year 2003, Xiaojun Bu graduated with an architecture degree from Tsinghua University, Beijing. Soon after completing his Masters in 2005, he moved to New York. In the same year, he enrolled at Harvard University – The Graduate School of Arts and Sciences for his Master of Architecture II and graduated in the year 2007.
In the year 2007, Xiaojun Bu joined SOM – Skidmore Owings & Merrill LLP in New York and went onto work till the end of 2010. Having gained international exposure with SOM, he returned to his homeland to join hands with Yingfan Zhang. On the other hand, Yingfan Zhang graduated with an architecture degree from The Cooper Union for Advancement of Science and Art, New York in the year 2006. After her graduation, Yingfan enrolled at Harvard University for her Masters. In the year 2008, she graduated from Harvard University with a Master of Architecture in Urban Design.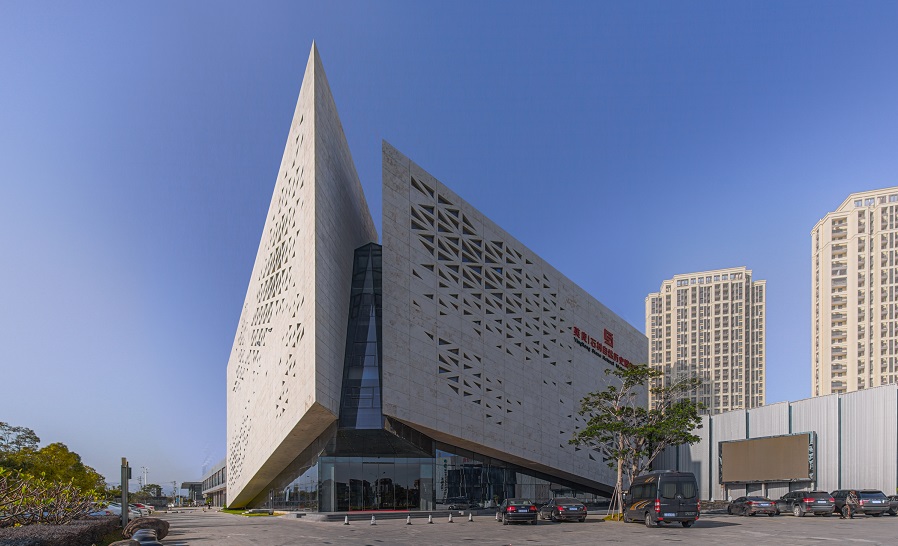 In the last 12 years, the multiple award-winning Atelier Alter Architects has designed some of the prominent structures like 'Senior Center of Guangxi',' Xinglong Visitor Center',' Yangzhou Science Center', 'Qujing Culture Center', 'BIT Sport Center', 'Yingliang Stone Archive' and 'Yingliang Stone Natural History Museum', just to name few. The young and talented duo's design creations were awarded at the German Design Award and AIA Shanghai Honor Award.
Xiaojun Bu talks to Johnny D about his journey into the field of architecture and their magnificent 'Yingliang Stone Natural History Museum' project at great length.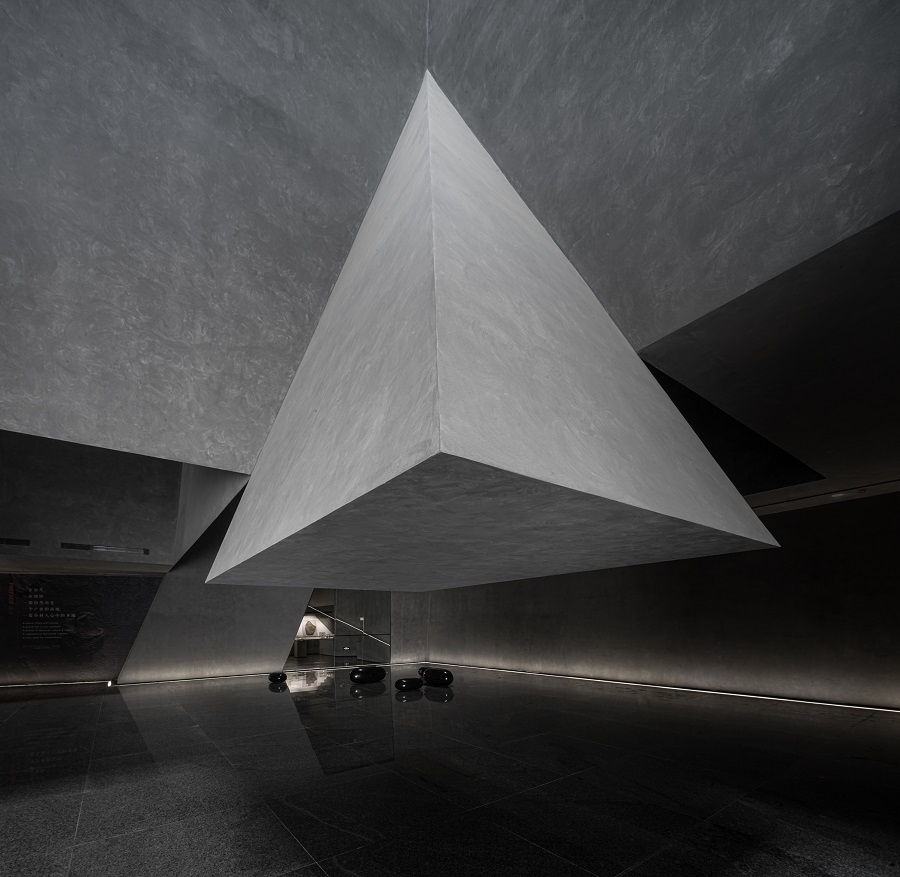 When you look back at your childhood ambition, did you always wanted to be an architect?
My grandfather was a carpenter, who had rooms of handy tools. I have watched him working from my early childhood. My skillful father knows a lot about repairing things. Both of them impacted me significantly during my growing up years. I was really good at Mathematics and Physics in school. I was almost going to become a Physics Researcher after the National College Entrance Exam (smiles). Even though, at the end I became an architect, sometime I still benefit many a times from my scientific knowledge, especially facing difficult problems and people. The most attracting aspect of being an architect is that, I feel the power of materialization of my being as a person, which is deeply needed for me. And being a contributor to our society gives me great self-satisfaction!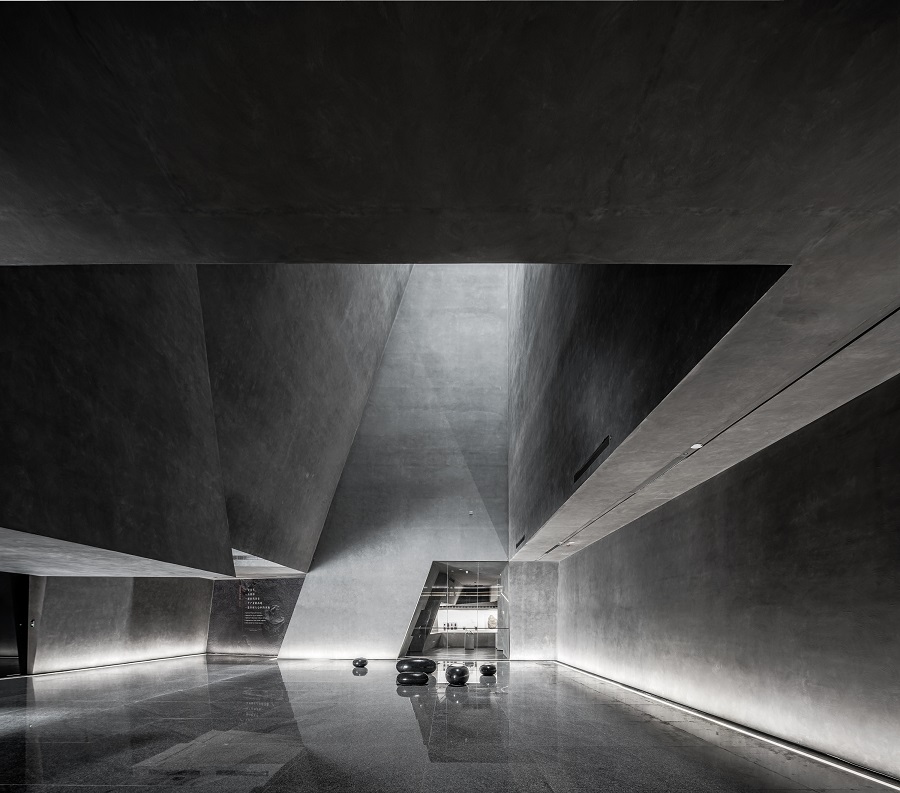 How did Yingfan Zhang and you join hands to establish 'Atelier Alter Architects'?
We met at Harvard GSD. After graduation, Yingfan and I went to New York and worked there for about 3-4 years. During the economic crisis of 2008, since all the offices were always quiet, we setup our own firm and started looking for competition opportunities. In 2009, luckily we won once after multiple attempts – the 'Qujing Museum', along with library, gallery, exhibition hall and science hall. That was the beginning of our journey.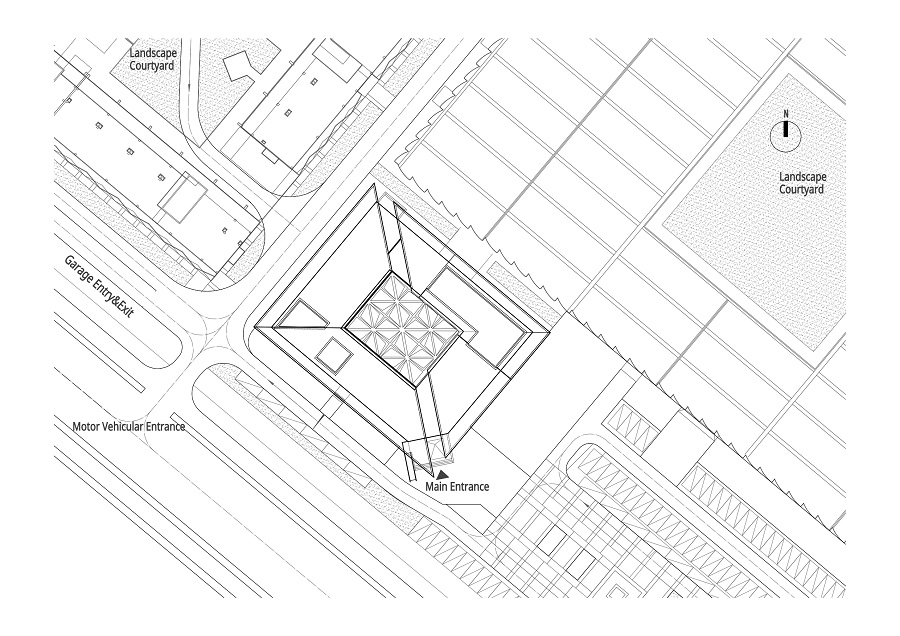 What are the various projects 'Atelier Alter Architects' is currently busy with, in various cities and countries?
We are currently working on 3 German projects: one villa / one apartment complex / one small farm renovation; a large performance center and sport center complex in Wuhan China, a museum for a food company in Fujian China, an office / hotel tower in Nantong China, and couple of competitions. Most of our projects are in China.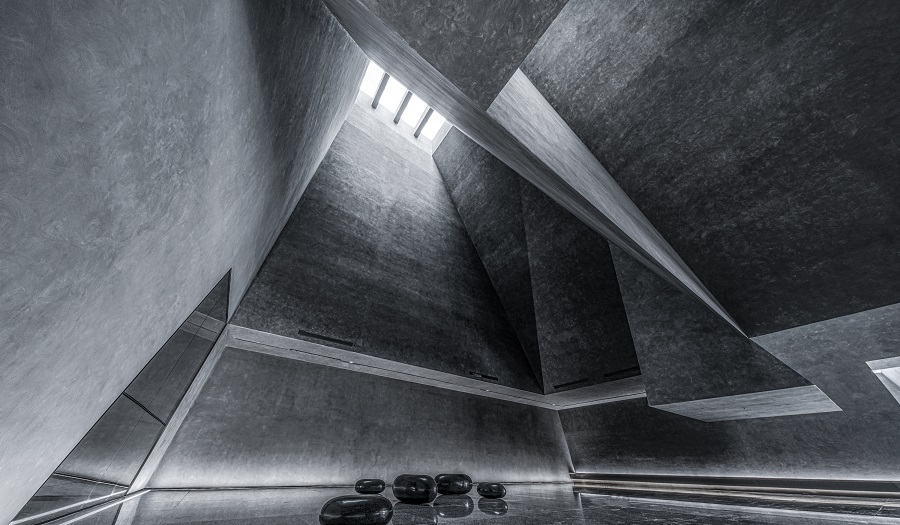 When the client states the brief, what really goes in your mind?
I really want to go deep into two aspects: one is the real desire behind the demand and the other one is – what is in there deeply behind the existing fact – sometimes it is about the humanity within client's specialty area, and sometimes it is about the physical and cultural energy around the site and topic.
What was the brief of the 'Yingliang Stone Natural History Museum' project?
The brief was short and simple – just a museum housing many fossils.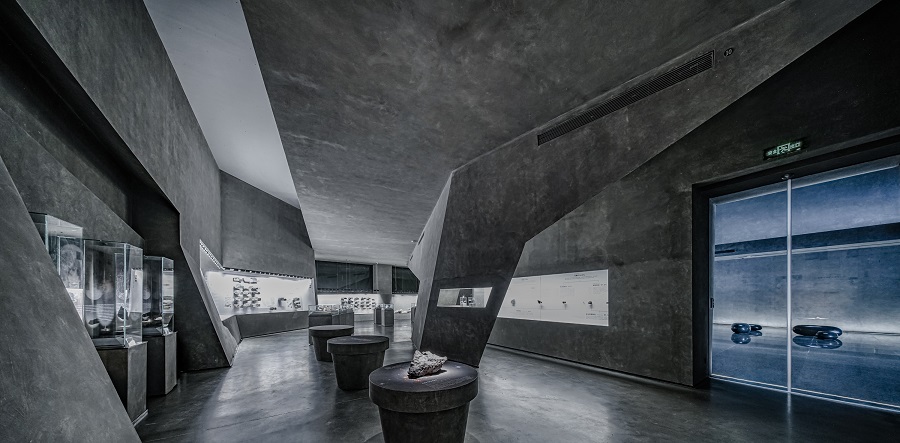 What were the major challenges of the project?
The major challenge was to find the correct moment of how the function of a museum meets the spirit of stone industry together. All the rest part is just the materialization of that moment.
How did the team overcome them creatively as the project progressed towards completion?
We found a form of crystal tubes bundled together addressing the stone crystal, while the tubes could also solve all the museum problems: in the center three tubes introduced skylight directly into the center lobby and separate the museum / office spaces sectionally, while some horizontal tubes forms the exhibition spaces surrounding the centre lobby.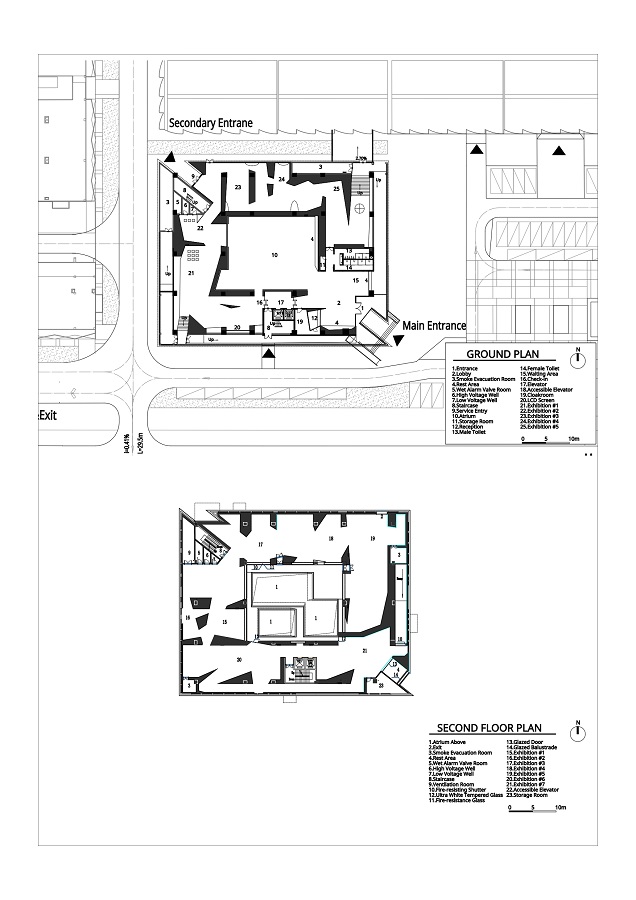 How would you describe the 'Elegance' of the Yingliang Stone Natural History Museum project?
The elegance of the project comes from the two aspects: one is how clean it is that we use one 'stroke' to solve two needs – physically and culturally; the second is how coherent the plan and section go together. I also would like to point out the unibody aesthetic of the concrete wall, which is kind of strong and elegant.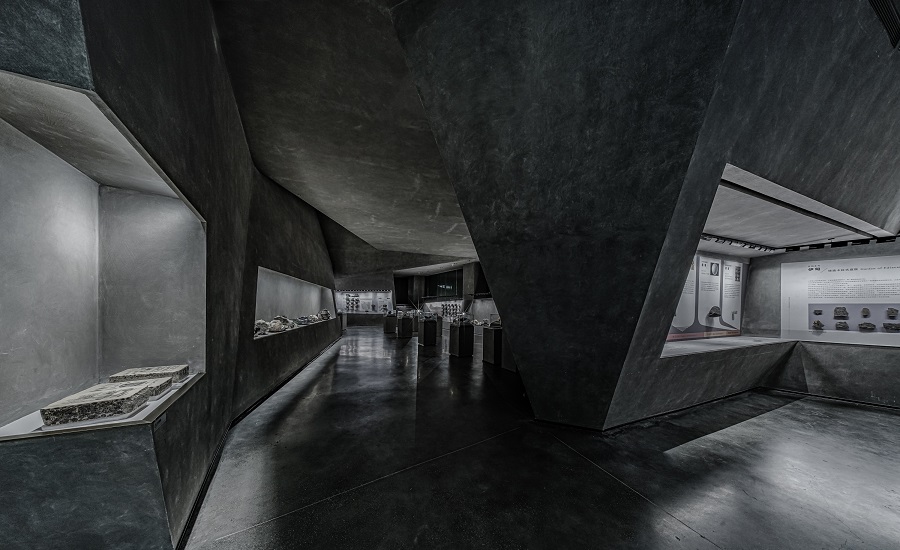 Please mention 5 major 'Sustainability' features you incorporated in the project.
Stone material comes from within 10 miles of the site;
Renovation of existing structure instead of new-building;
Main space using skylight as replacement of artificial lights;
5 floor-high tubes design in the centre lobby leads to chimney effect to lower down the AC usage;
Grounded existing concrete floor rather than new layer of floor finish; and
VOC free construction method for the wall system.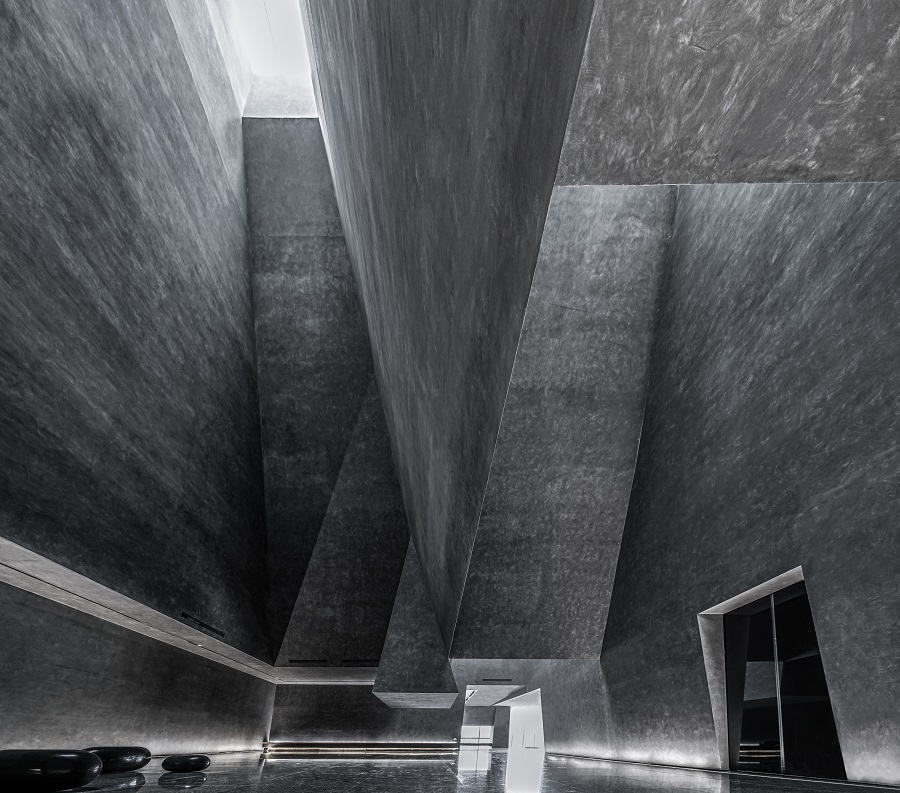 What is the total area, estimated cost and the design-to-finish time period of the project?
The project started in 2017 and was completed in January 2022. The estimated cost of the project was $1,325,965. The total area is 2,600 sq. m.
How much significance would you attribute to the conscientious efforts of the structural / civil engineers in this project?
One is to find the well-balanced point as to how to keep the existing structure best, meanwhile let the vast spatial expression happen from that structure within. The other point is technically help to position all the 3-dimensional points in structure model and keep high standard output drawing instructing steel frame construction. They did a magnificent job!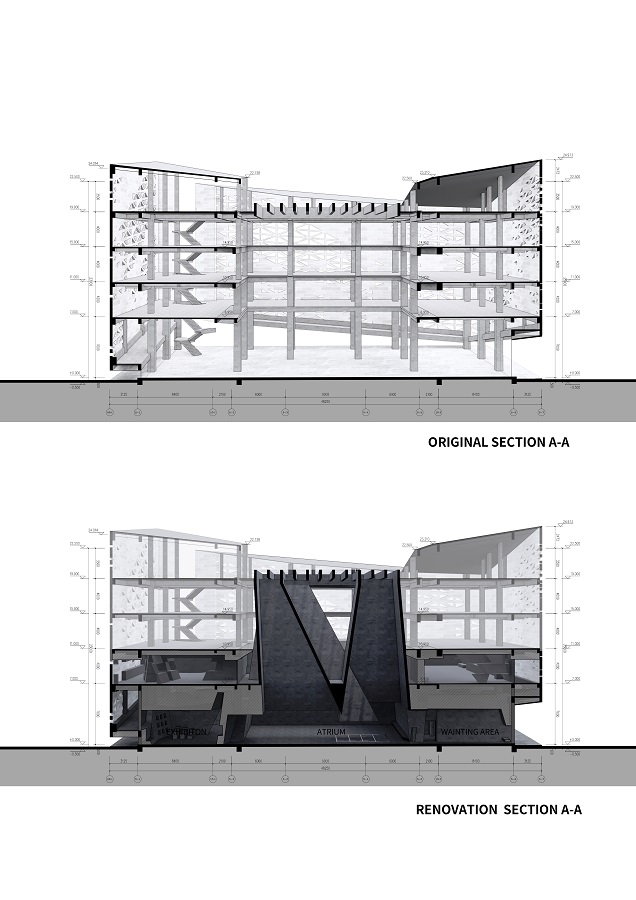 In the globalization era, Chinese Architecture has diminished from the Chinese skyline. Please elucidate the changing scenario from an architect's perspectives – good and bad.
I believe you are talking about traditional Chinese Architecture. For me, it is very simple: it has two aspects which lead to the good and bad aspects of its death. One is about the existing earth of Chinese architecture. It is really about social hierarchy and classification. Once we come into modern society, this style loses its basic demand at once.
The other side about it is symbolic or to say, the collective memory of that style. It is still living in our history / culture, which is very importantly within our DNA. But overall, we are not trying to repeat that design language, unless there are indeed special needs out there.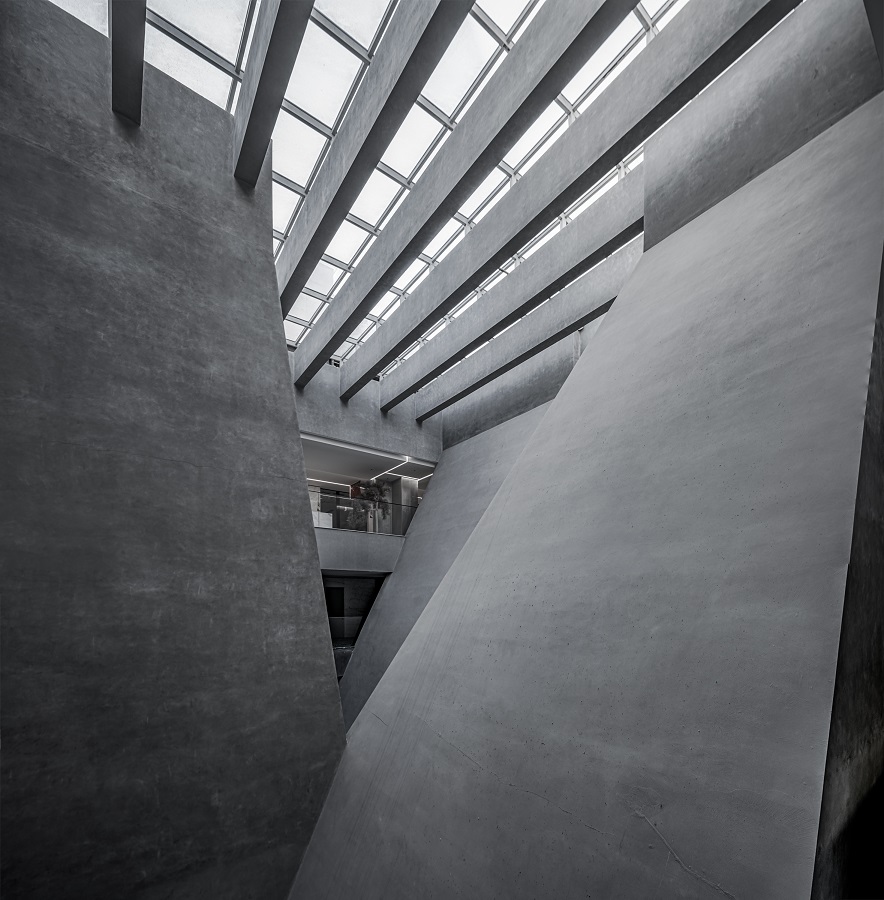 Flawed Urban Planning has seen all the so-called smart cities inundated with massive volume of flood waters. Please elaborate how Urban Planners can rectify the flaw to keep city streets flood proof.
I believe this is not my specialty, as I am an architect. But common sense here in China is that it is a natural behavior of water to flatten out all the land, so the most effective moment is to set the urban at the correct level based on modern urban design knowledge. The rest is just to have correct sewage system and artificial rivers to lead water away from the cities.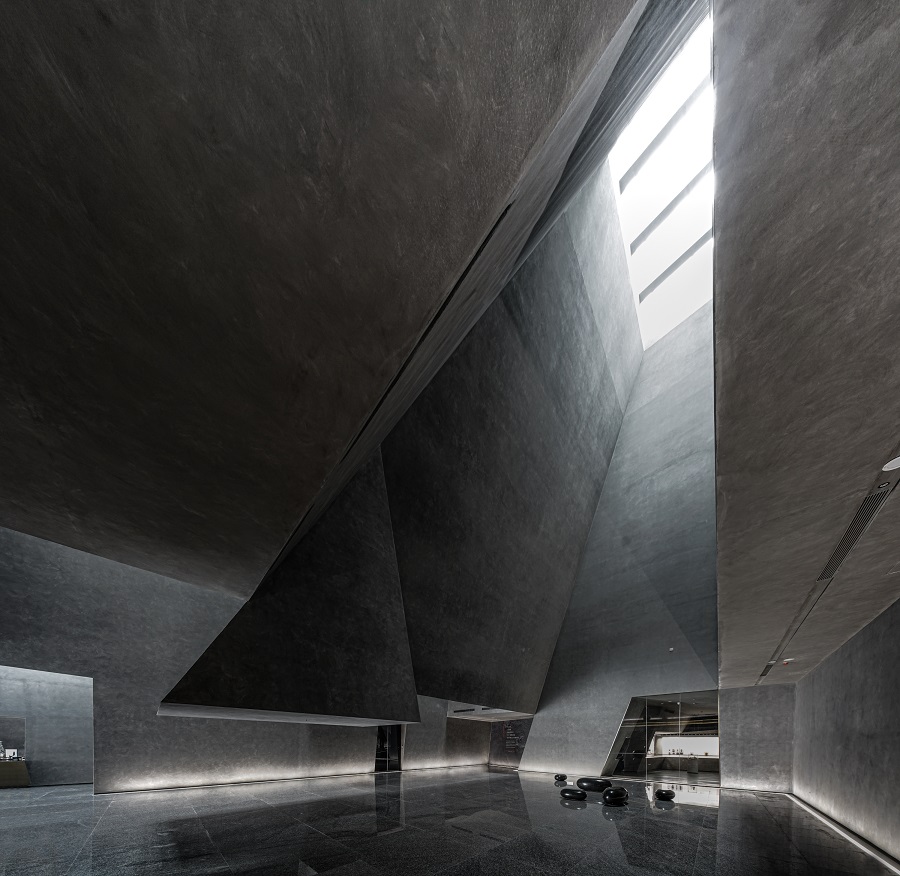 Which significant aspects of the global platform www.zerobeyond.com did you liked the most, and why?
I really like how vivid the global platform 'zerobeyond' is! I enjoy very much the broadness of the industry, it reflects.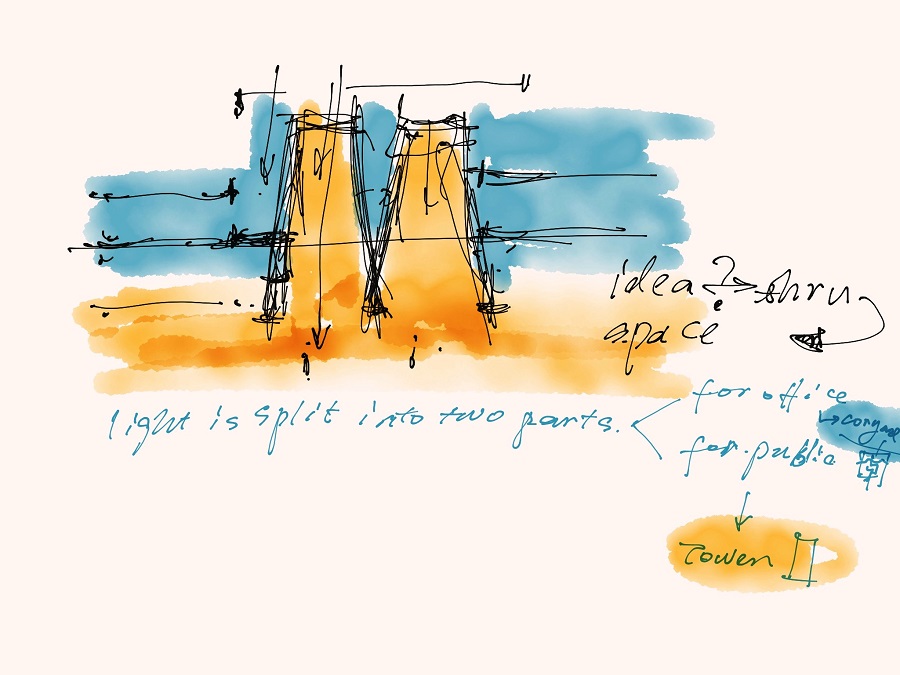 How would you describe Xiaojun Bu as a leader and a person?
As a leader, I am willing to do everything in front of my team, even though it is very small. I believe art is within practice. If you are far away from your practice, you are far away from being a good artist. As a person, I am a system builder and a kind person.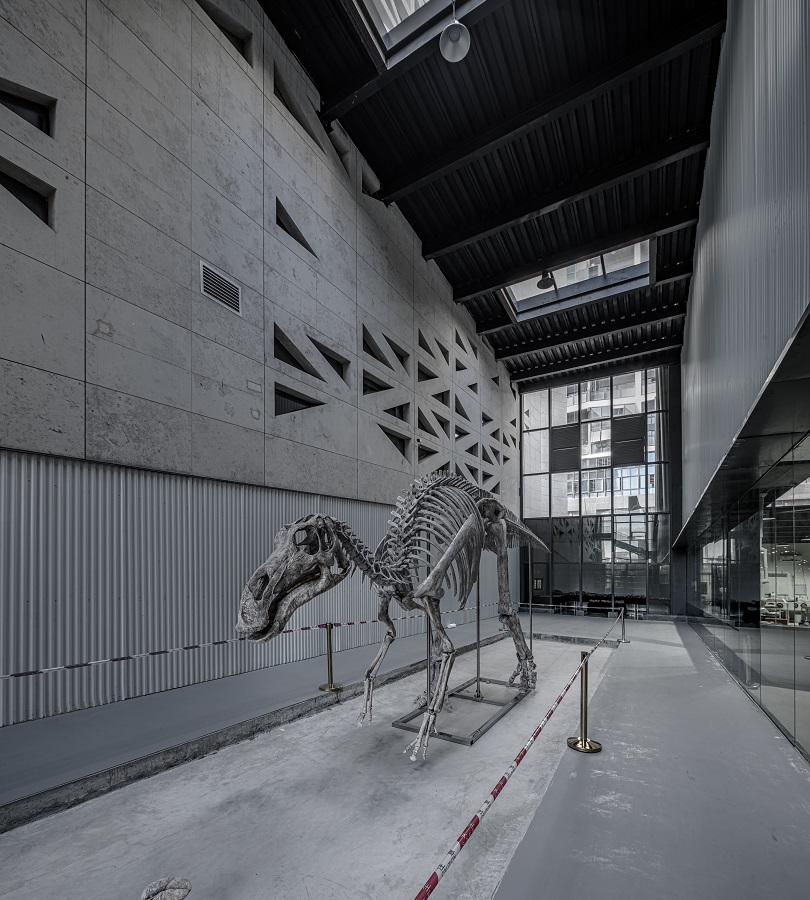 Please state 5 recent awards' win.
2021 Kyoto Global Design Award – 'BIT Sports Centre';
2021 The International Architecture Awards | Museums and Cultural Buildings –
'Yingliang Stone Natural History Museum';
2021 Berlin Design Awards | Gold | Architecture – Public and Institutional – International – 'BIT Sports Center';
2020 AIANY Design Award | Merit Award | Interiors – 'Yingliang Stone Natural History Museum';
2020 SARA NY Design Award of Honor – 'WuliEpoch Culture Center'

Image Courtesy: Atelier Alter Architects