An architect's journey from the undergraduate years to graduation and towards that first 'big' break is full of challenges and creativity. How well an individual is able to make a mark in the cut-throat competitive field and establish one's own architectural design firm is truly 'the biggest achievement' an architect can ever dream of! Years of design creations and patience to bag that one big project to make his / her arrival in the architectural world and win a coveted award is all every single architect in the world wants in life.
The GEN Z Series travels from the eastern hemisphere of the island-nation Indonesia to the western hemisphere of California in the United States. At the California Polytechnic State University, San Luis Obispo – I meet a bright, young and talented final year B. Arch student Rishika Gokhale. Having been born in the southern part of India, Rishika's parents moved to Mumbai when she was 5. When she was ten, the family moved to Mombasa, Kenya.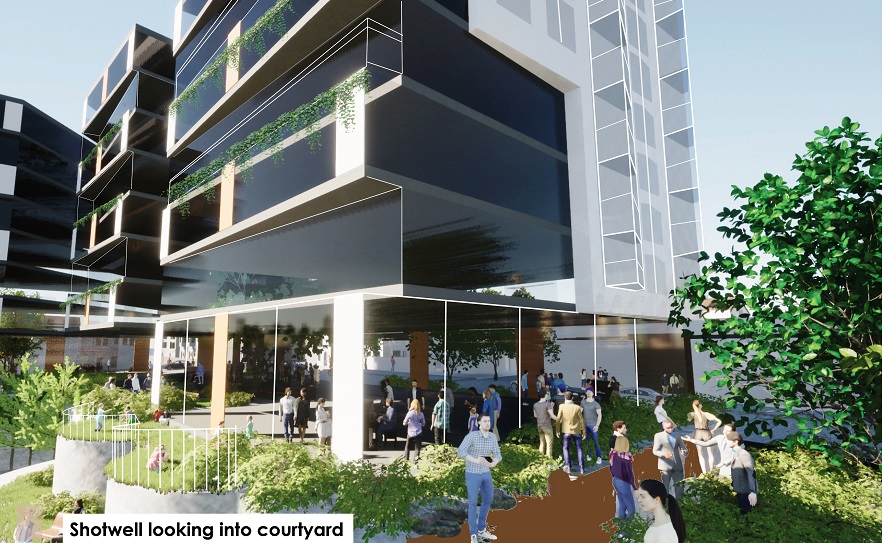 She grew up in the coastal town during her transformative years as a teenager. Rishika reminisces, "I studied at an international school named Aga Khan Academy, which taught me the importance of utilizing my skills and passions to serve the under-represented and under-served communities around me. Therefore, any activity that I carry out is done with the concepts of service and sustainability at the forefront of mind. My deep passion for architecture has always been accompanied by my desire for sustainable practices which encouraged me to also pursue a minor in Sustainable Environments."
Johnny D talks to Rishika Gokhale about her quest, exploration and project 'Cradle: High-Density Affordable Housing'.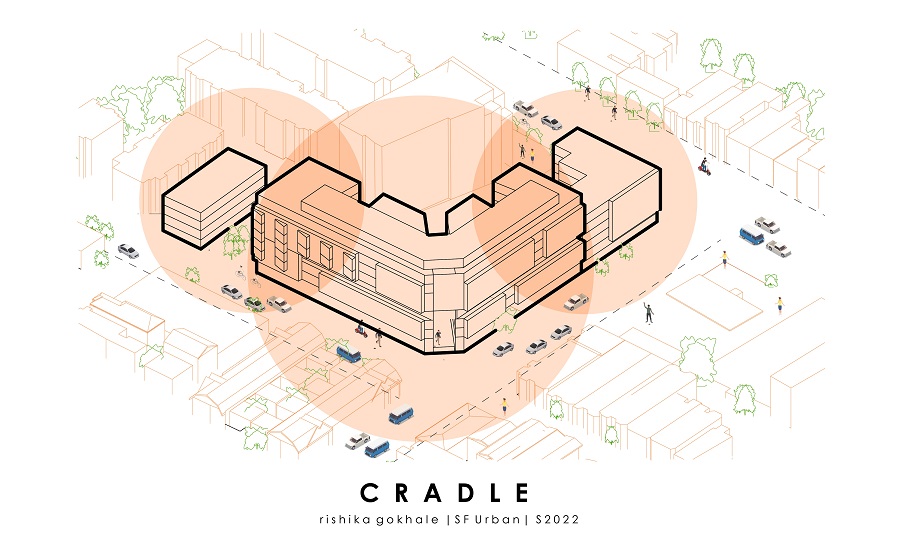 Your childhood ambition, did you always wanted to become an architect?
Growing up in Southern India, my first fond memories include that of my grandparents taking me on short trips to ancient temples scattered all over Karnataka, India. As a child, I was taken aback and in awe of its grandeur, the intricate detailing of exterior façade, the expressive designs, and the scale. I was amazed by the beauty. However, the knowledge of its history, culture, architecture was only comprehended in my later years, which generated a strong foundation for my passion in architecture.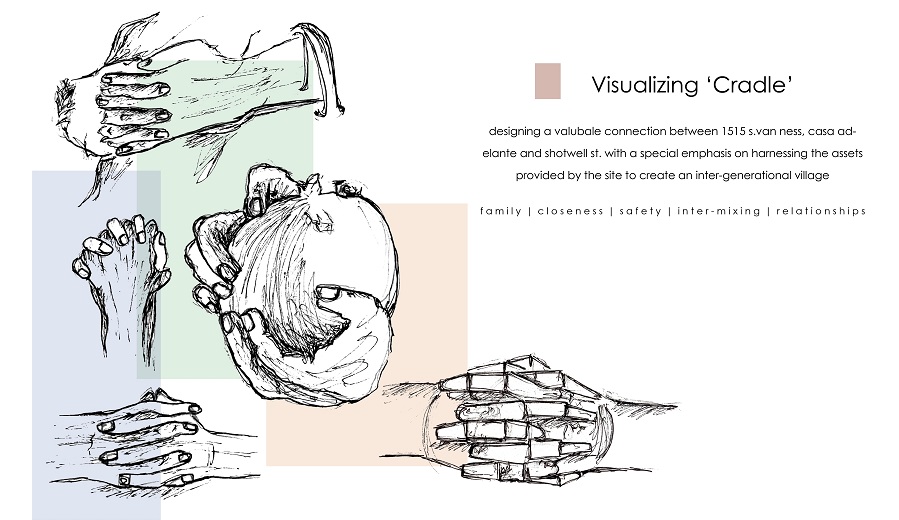 For my 10th grade project at school, I carried out extensive research, interviews and studies to gather information to write and publish a book about 'Ancient Indian Architecture'. To this day, I still believe that one of India's greatest and its most overlooked pride is in its rich architectural history. At every given opportunity, I make an attempt to bring awareness about it. As an aspiring architect, I strive to practice sustainable architecture using a combination of ancient and modern design techniques.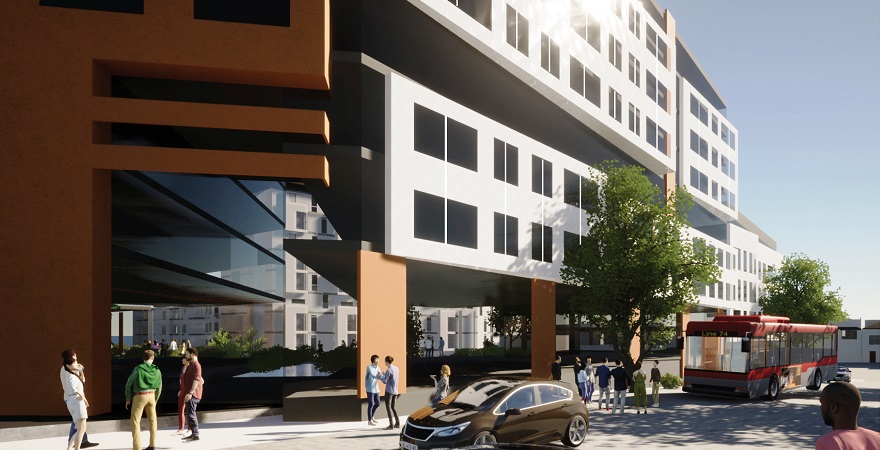 Briefly describe your project.
The project was carried out while I was being a part of the San Francisco Urban Program during my 4th year. The project is a design proposal for a high-density, affordable housing in the Mission District of San Francisco. Working with two non-profits as the client, our main goal was to maximize of the number of housing units. Nonetheless, the design also intends to be mindful of those residents coming from homelessness and other difficult backgrounds, allowing them to transition into homes comfortably.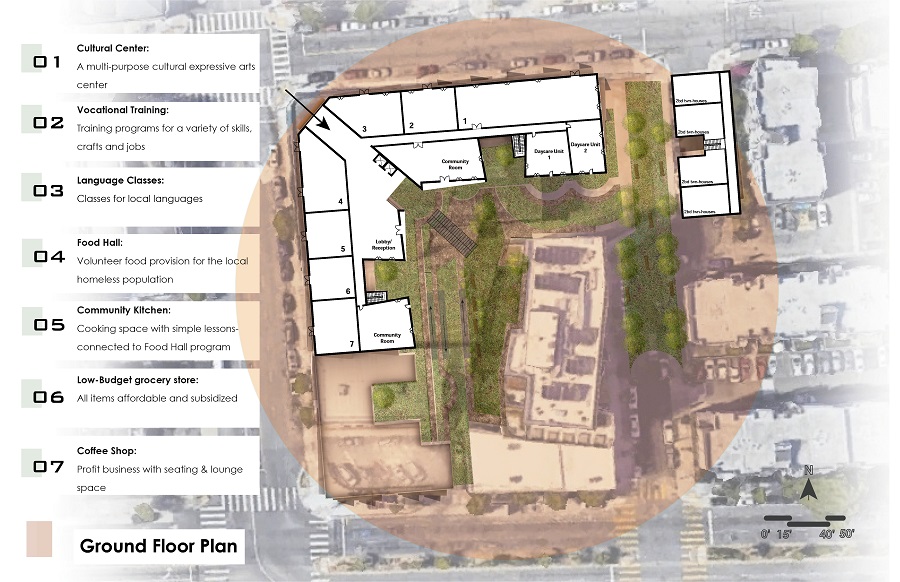 My design, named 'Cradle' was based around the idea of my main building 'cradling', the community space that lay at the back of my site. I ensured to place a significant emphasis on the community and green spaces, as I believe this is where the residents would have a chance to gather, mingle, create bonds and be able to co-exist as a strong community. Therefore, the concept was based on the nurturing nature of this 'cradle' community space. The allocation of retail spaces on the ground floor ensures activation and safety of the street. These include spaces for other non-profit and cultural organizations to set base, aid the residents and the community around the site.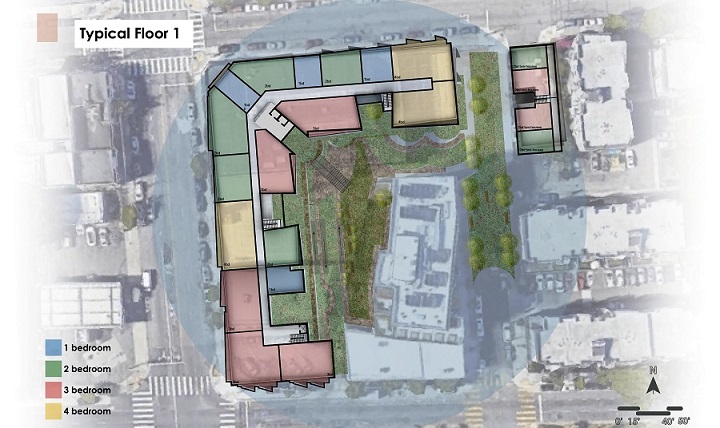 What does 'architecture' means to you?
To me, architecture is the power to transform communities all around the world. The ability to transform a community, leads to the transformation of a city, which leads to the transformation of a country and then the transformation of the world. Architectural practice that harness yet respect the forces of nature, accepts the culture of the communities around and enhances the well-being of people is what makes architecture transformative. Architecture goes beyond just the aesthetics – its ability to create positive changes and aid development is what distinguishes successful architecture from the unsuccessful ones.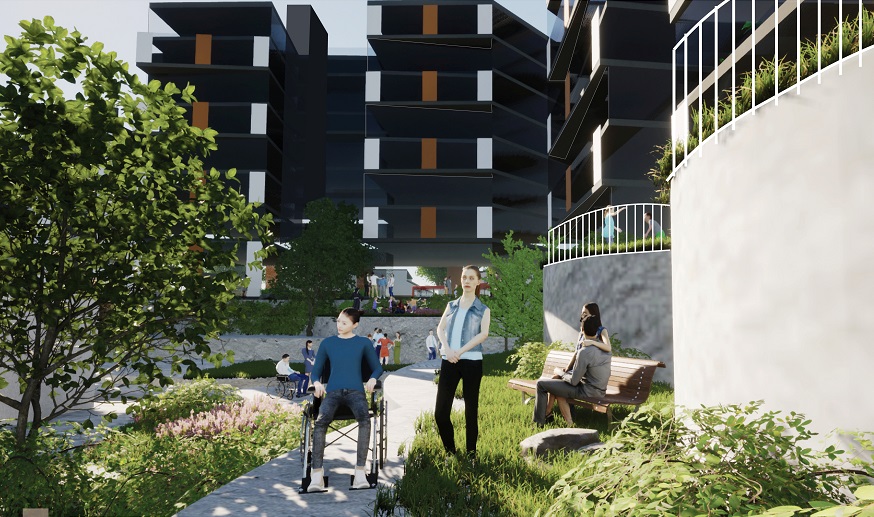 How has it influenced your life as an architecture student?
Having had interest in visual arts (painting and sketching) since a young age, I have always been drawn to details. This has definitely been enhanced by my architectural education. Being part of such a rigorous program, I have been able to develop essential time-management and organization skills. Apart from being excited, I also use my personal strengths and architectural knowledge to create spaces of change and to have a positive impact on the society.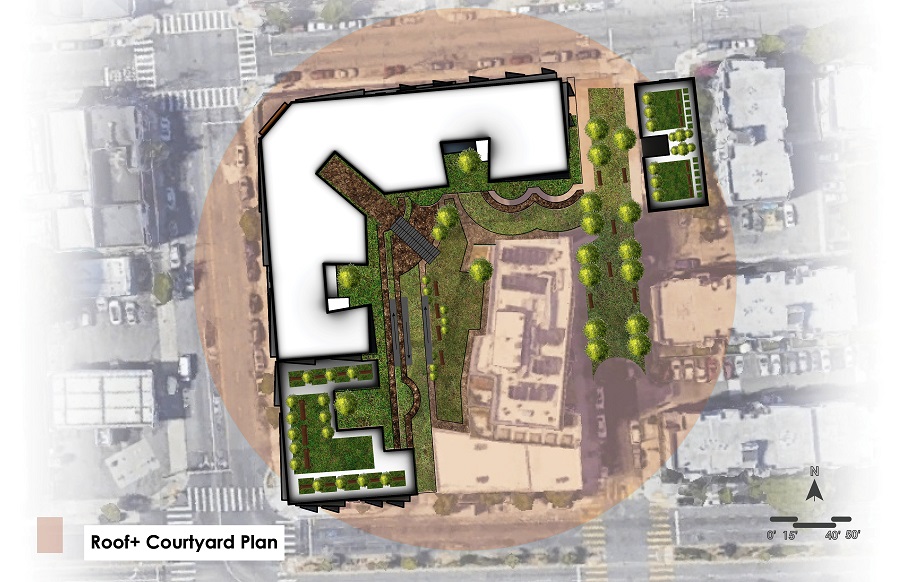 Which National or International architect has inspired you? Please specify as to why?
Tadao Ando! First of all, I greatly admire the fact that he is a successful self-taught architect, who, solely based on his extraordinary work, won the prestigious Pritzker Prize. There is a strong and continuous representation of his culture in all his work regardless of which country he works in. I strongly resonate with his design principal as he is very aware of the power of architecture to change society – "To change the dwelling is to change the city and to reform society." His quote says it all!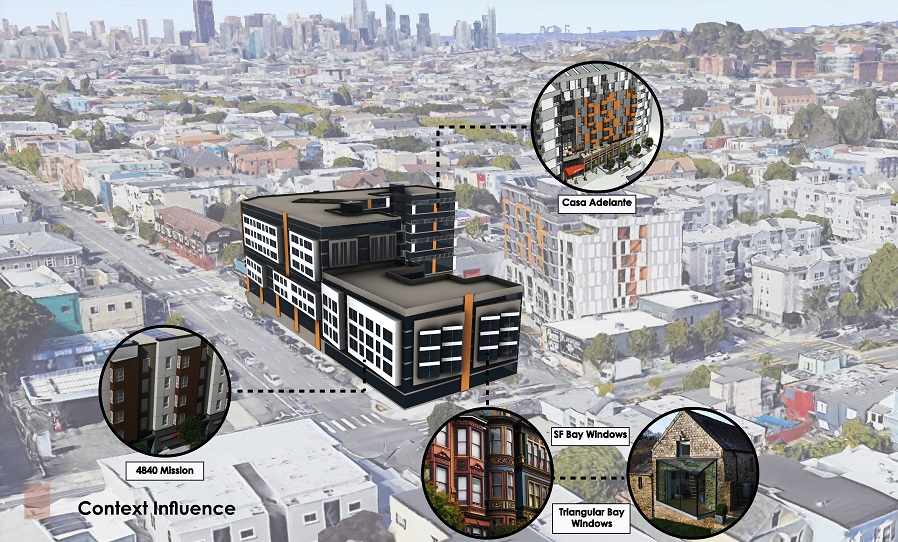 Although he strives for simplicity through his projects, there is a strong emphasis on creating extraordinary physical sensations for people experiencing the space. His design philosophy also revolves around the relationship between architecture and nature. He also promoted the concept of 'critical regionalism' to allow humans to connect with the most raw, original form of nature through architecture.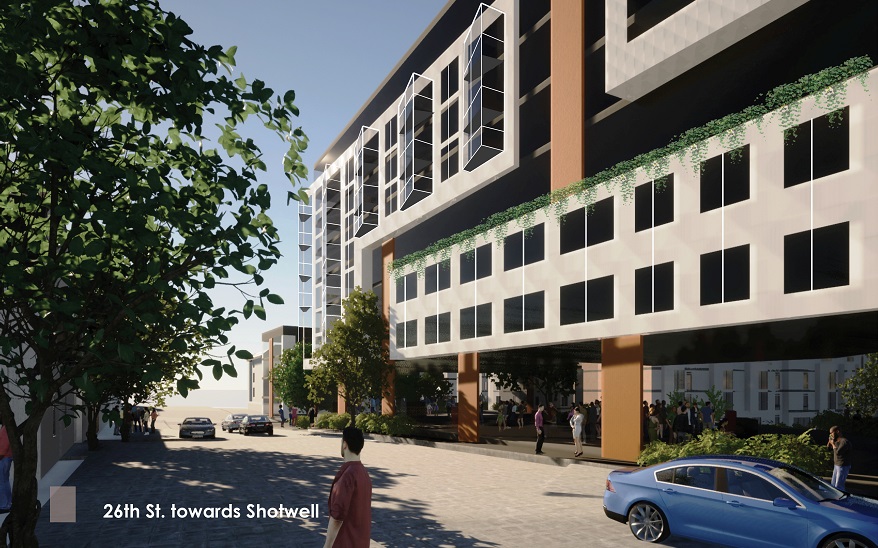 How can or will architects of the present times overcome the 'Climatic Catastrophes' to safeguard the community at large for the safe future of the generations to come?
Over the past decade, the dire need for change in mentality, practices and approach has become apparent. With the rapidly deteriorating state of the world's climate and environment, architectural firms around the world are keeping sustainability and environmental response at the forefront of their practices.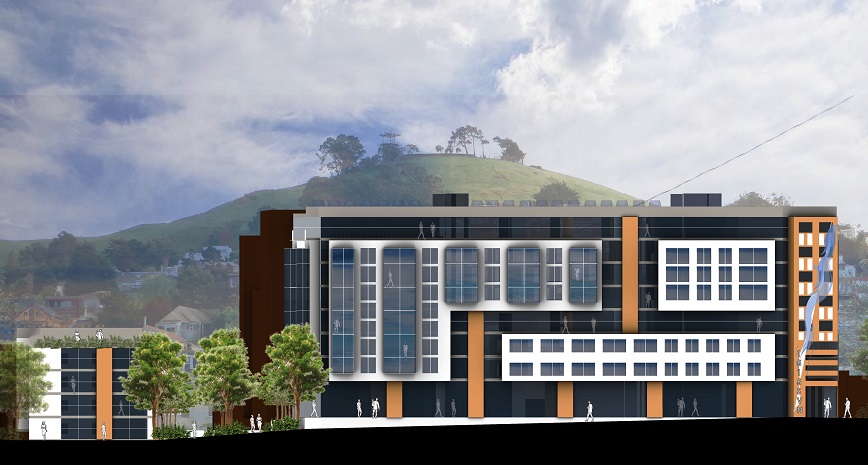 The architects of present time and aspiring architects have faced the consequences of climate change first-hand, which encourages them to be the force of change. I, as an aspiring architect, strive to be part of an enlightened and forward-thinking architectural community that creates this change and practices sustainable design. By incorporating such mindful practices – both newly discovered and ones that were practiced by our ancestors, we can safeguard the ability of future generations to be successful, without compromising that of our own.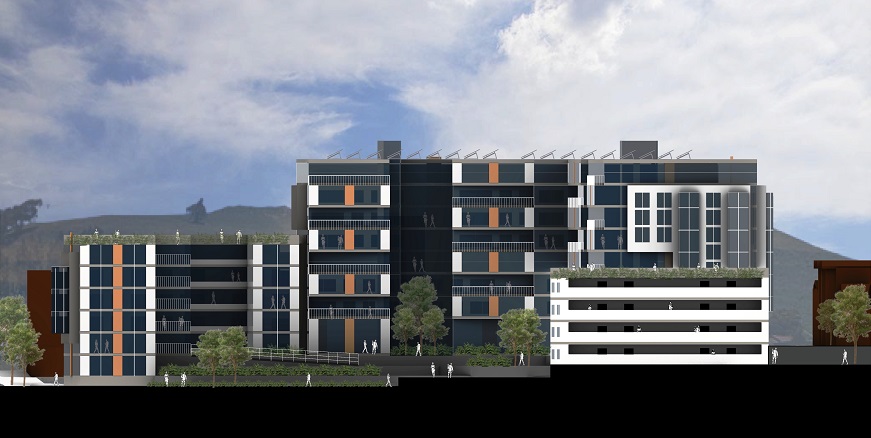 Briefly write about your University and Course.
I am currently entering my 5th year at California Polytechnic State University, San Luis Obispo, California, United States pursuing a major in 'Architecture' and minor in 'Sustainable Environments'. The program also encourages students to study abroad and gain international exposure. I was privileged to have the opportunity to study abroad in Rome, Italy for 3-4 months. Cal Poly is one of the top architecture colleges in the country that boasts of its 'learn by doing' approach allowing students to gain a very realistic and hands-on approach towards architecture.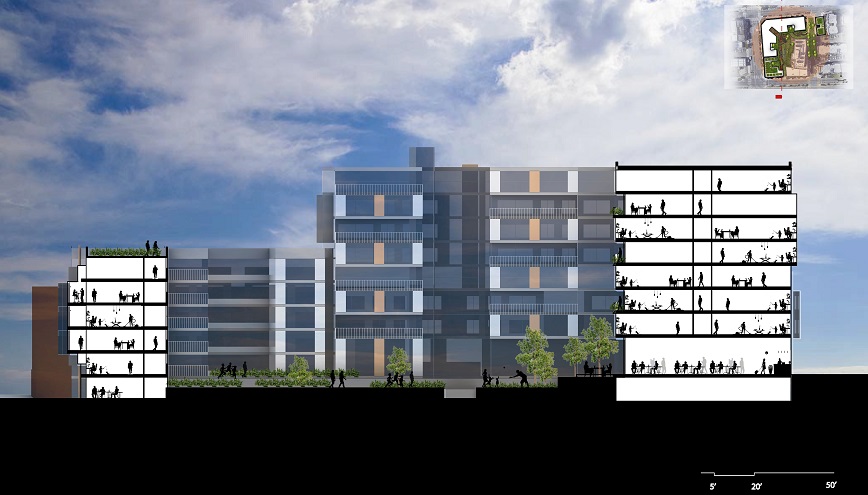 Which significant aspects of the global platform www.zerobeyond.com did you liked the most, and why?
I genuinely appreciate the diversity that is represented on this global platform. There is diversity not only in the cultures and backgrounds of those represented, but also diversity in the professional standings. I appreciate that there is a strong emphasis on students of the newer generation, as they are going to be the force of change. I am grateful to be given the opportunity to be represented on such a diverse and inspiring platform!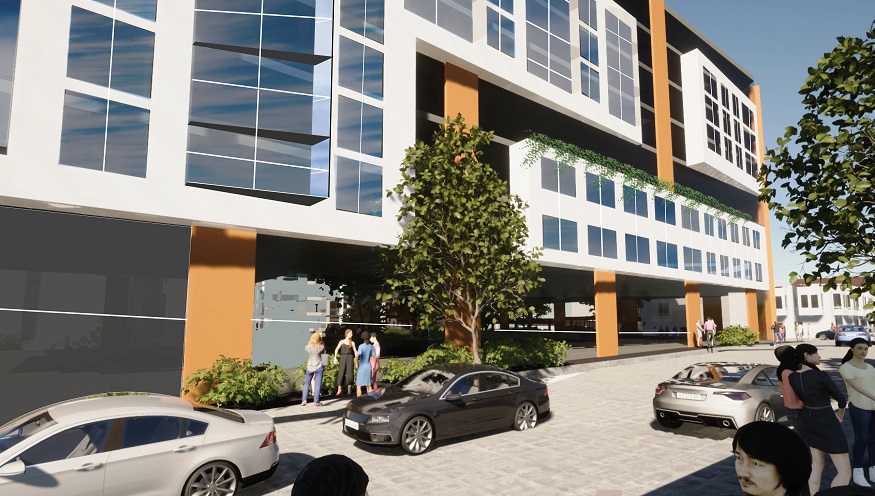 Image Courtesy: Rishika Gokhale