Alexander Plajer and Werner Franz established plajer & franz studio in the year 1996. Today, plajer & franz studio is an internationally active agency as an intelligent brand architecture. The firm provides design concepts, interior design and architecture for retail environments, department stores, offices and hospitality spaces. The development of brand architecture and corporate identity in retail, as well as, the design of premium hotels and resorts form the core of their expertise. In the last 22 years, with a team of smart and talented architects, interior designers and graphic designers, Alexander Plajer and Werner Franz have build up a broad ranging portfolio with a well-known international client base.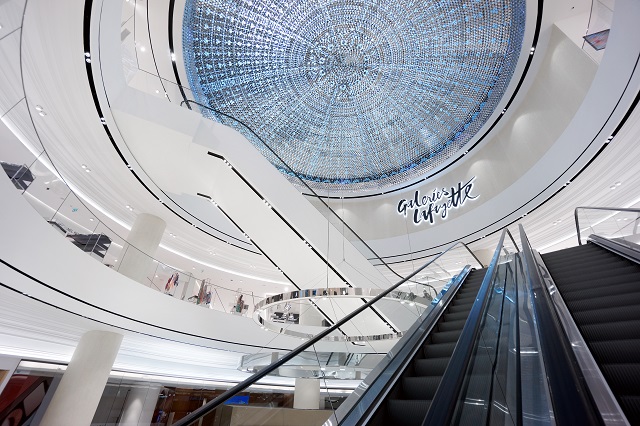 Werner Franz talks to Johnny D about designing Galeries Lafayette in Istanbul.
What are the various projects the studio is busy designing and executing in various cities and countries?
We have been working with great clients on international level in the areas of retail, hospitality and office design. Our clients include BMW, BMW mini, GALERIES LAFAYETTE, SOGO, KARL LAGERFELD, PUMA, LEVI'S, TIMBERLAND, S.OLIVER and EB GROUP to name just a few. However, we have also established ourselves in the premium sector of residential projects and hotels in both, Europe and Asia.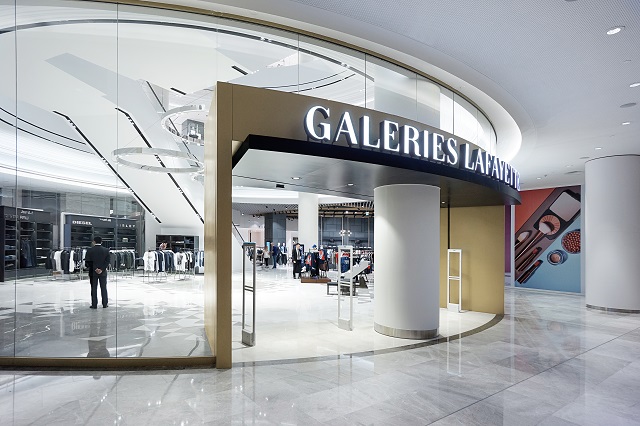 What really goes in your mind during the first meeting with a client?
I listen to my gut instinct. After having our own office for over 22 years, I have given up on trying to be too rational. It is better to get a feeling for your client and his needs, instead of being too intellectual about the whole thing. So, I think about the person, who I will be working with closely for quite some time.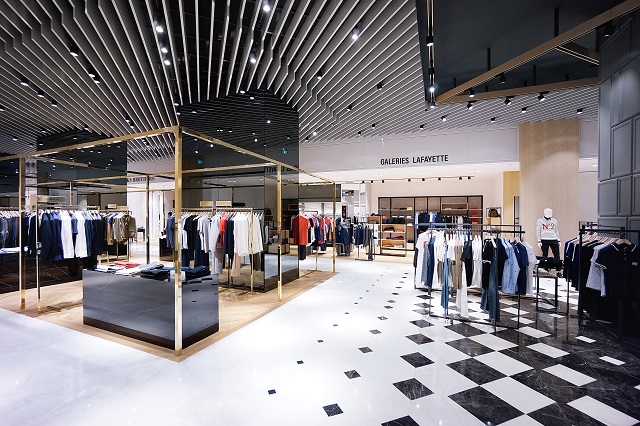 What was the brief of the Galeries Lafayette Project in Istanbul?
We have been developing brand architecture for French luxury department store group Galeries Lafayette ever since 2005. After redesigning Galeries Lafayette Berlin and the overall planning of department store Galeries Lafayette in Jakarta, the French retailer gave us the opportunity to design a new department store in Istanbul, Turkey.
From the design perspective it was important to convey the French-Parisian design heritage, as well as, the strength and reputation of the brand while translating it appropriately to this distinct market. In addition, Galeries Lafayette Istanbul is the first department store to implement Galeries Lafayette's new CI. We had to implement new design elements, for example, a new colour range, that has a significant percentage of white along with black, red and gold.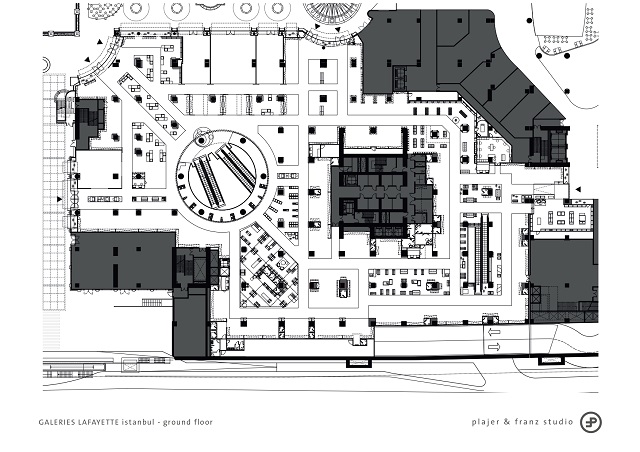 How would you describe the 'Elegance of Design' of the project?
'Paris meets Istanbul' is the leitmotif of the design concept for Galeries Lafayette in Istanbul. After the department store chain's new CI had been released, a modern and clear design language had to match the department store group's unmistakable style. We had to implement new design elements as mentioned above.
Newly interpreted design elements, interesting mixtures of materials like bronze, marble, sandblasted glass or natural wood, as well as special lighting scenarios and color accents to create an exclusive shopping experience. Individual furniture designs, complemented by selected antiquities add a private and accommodating atmosphere.
The highlight of the design concept is a large void of 20 meters, connecting all levels of the store. Situated above, we designed an extraordinary cupola made of polished steel prisms. Patterned with a new laser-cut technique, the so-called 'Cupola' is an artistic interpretation of the famous cupola at Galeries Lafayette's headquarters in Paris. The pendant lighting installation serves as retail lighting (practical purpose), on the other hand as an artistic installation. The result: an exceptional installation, connecting high-tech and beauty.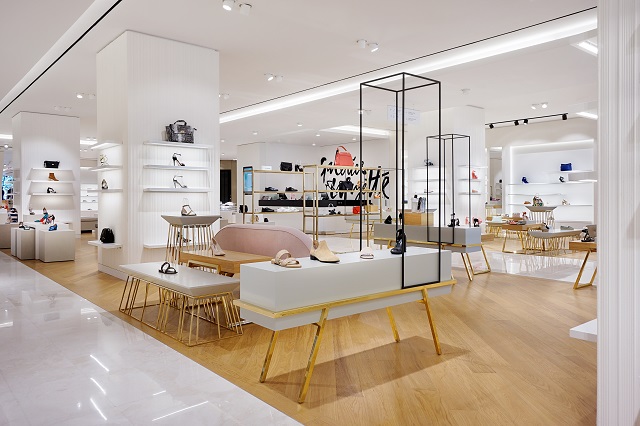 What was the total area of the project?
The total area was 9,500 sq m.
From the first client – architect's meeting to handing over the project, how much time it took for your team?
We worked on the project for about 4 years. The opening was held in the month of May 2017.
What were the major challenges and difficulties while executing the project?
In every project, architects face the usual challenges. Since our job requires flexibility, skill and imagination – modifications in layout and designs are inevitable and also expected, especially in large projects.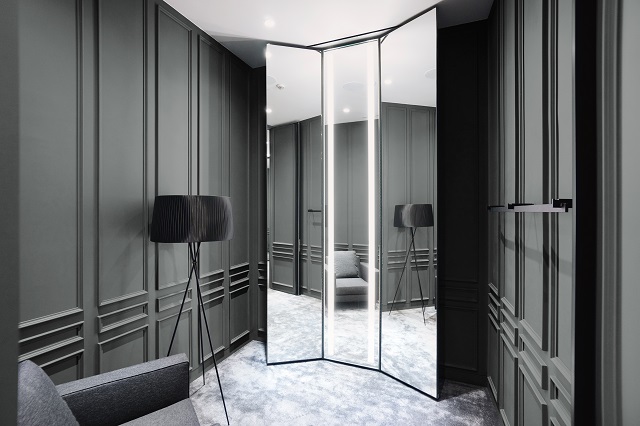 Istanbul has rapidly expanded in terms of amazing architectural and engineering infrastructures in recent years. Please express your experienced views on these aspects.
In the past decades, Istanbul has been turned upside down. The city has been coping with a great influx of people and has also committed itself to progressive changes. From a short -term perspective, these rapid developments are not always in the best interest of a city and their inhabitants. Nevertheless, these changes are also a great opportunity for the city and the whole country to assert internationally. I trust French department store chain Galleries Lafayette has been observing this distinct market very carefully before deciding to open a new branch in the Turkish metropolis.
For us as designers, working for international markets means a great opportunity to explore cultures and traditions. Of course, they have a direct impact on the store design and the customers' experience in store. For example, distribution of product areas – this is a complex topic. There are different store divisions depending on country and culture.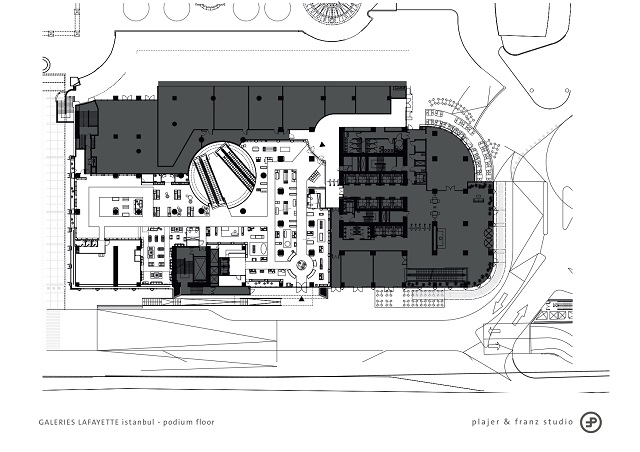 Your design creations are magnificent and glorious! How do you come up with such creative designs?
We walk around the world with open eyes and exchange ideas. Especially, through our international projects, we travel a lot to see other thinking approaches. Inspiration is all around us throughout the world.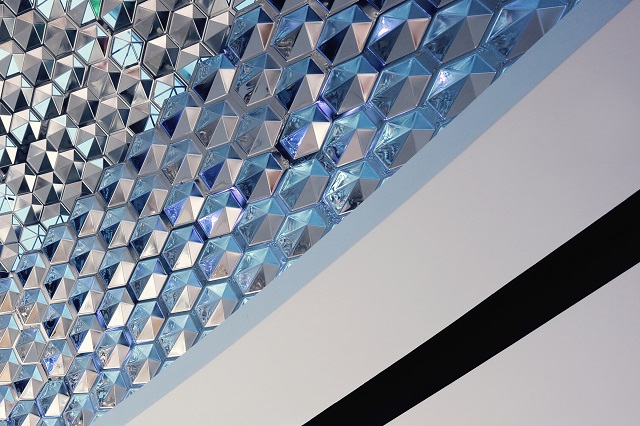 How would you describe Werner Franz as a professional and a person?
I am not schizophrenic (yet) smiles….. So, I am the simple person in private and in business, sometimes a bit direct. I have problems with people producing a lot of hot air and do not get to the substance.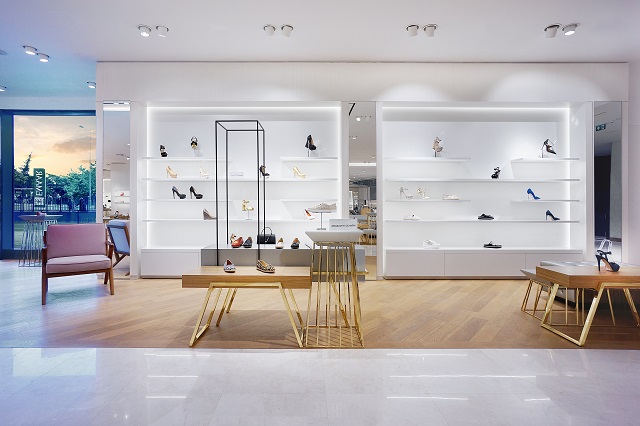 Please describe your professional bonding and friendship with Alexander Plajer.
Alexander and I met while studying in Munich, although, he was in a different school. After graduation, I had gone to New York for seven years. Meanwhile, he was living in my apartment in Munich. In 1996, I came back to Berlin to work on a project with Alexander. We worked together for the first time and found that we complemented each other well.
In the same year, we established plajer & franz studio in the district of Kreuzberg. We still have our office there, but over the years, we had to expand and rent neighboring offices. It has been a creative and imaginative partnership since the very beginning. And Alexander and I are still friends (smiles)!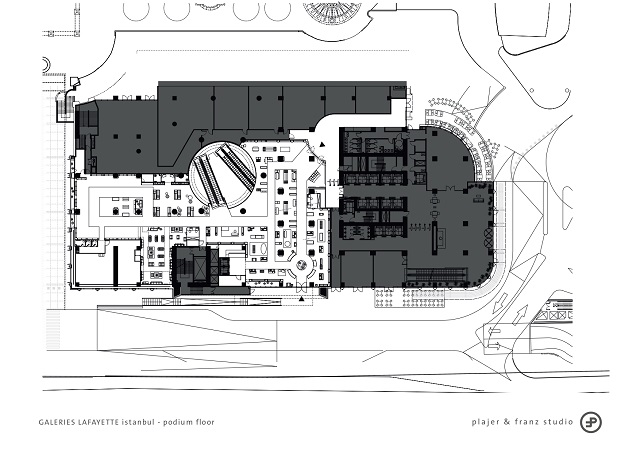 Please state the five recent awards you have won recently along with project's name.
They are:
2018 RDI: 2017 Store of the Year Award: Galeries Lafayette Istanbul, Winner & Lighting Innovation
2018 I DA: 2017 International Design Awards: A special honorable mention
2018 a 'design Award Silver: Engelbert Strauss Oberhausen Interior Space and Exhibition Award
2017 a 'design Award Gold: Galeries Lafayette Istanbul, Interior Space and Exhibition Award
2016 Iconic Awards: Winner, A Space Innovative Architecture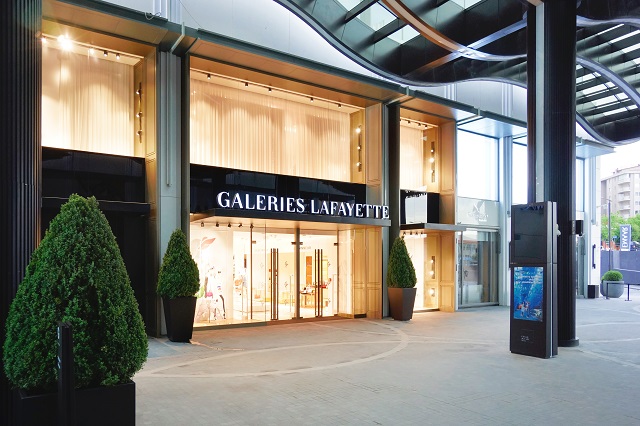 Image Courtesy: plajer & franz studio