The GEN Z Series travels from Mumbai to Bangalore to meet B. Arch final year student Priyanka Shingrani at BGS School of Architecture and Planning, Bangalore. A passionate learner and an explorer, she believes in doing the right thing the next time, in case of initial failures. Priyanka has an uncanny quality of taking her task(s) very seriously and can be very emotional towards working hard to give her best.
Priyanka Shingrani's earnest attitude to achieve her goals to a greater satisfaction is what separates her from other students. She enthuses, "The goals could be as tiny as following a set schedule for an hour or as huge as pursuing a course such as architecture with distinction. However, it all starts with achieving each tiny one." Her strong belief in the old saying – 'Take one step at a time, but ensure that you take that one step at the given time' is how she describes herself.
Your childhood ambition – did you always wanted to become an architect?
I have always been inquisitive and striving to learn different subjects from my early childhood memories. I put in my best in each one of them. Performing at an average rank at anything I did, led me to many plans regarding my career. Architecture requires one to utilize their varied skill sets and it turned out to be the best career option for me.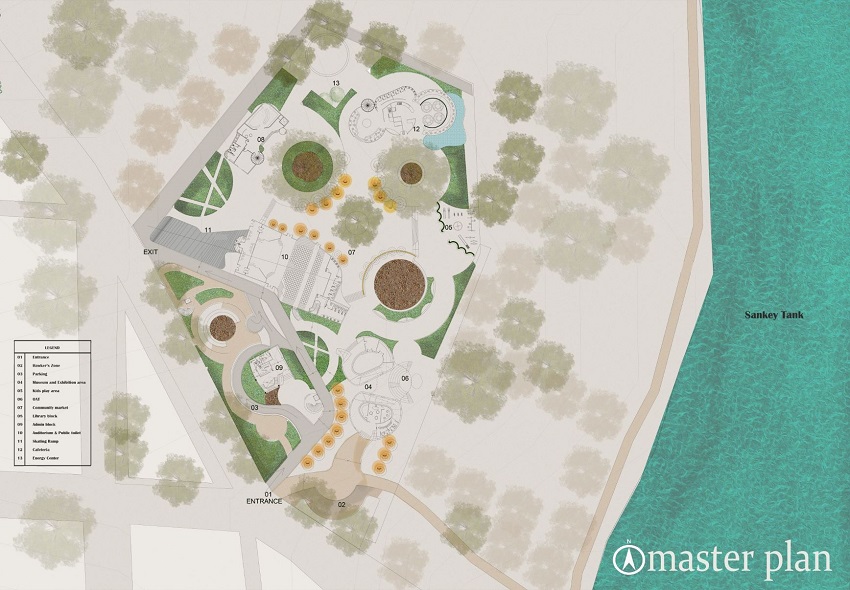 Briefly describe your project.
The Urban site is located in an old locality of Bangalore, India. It comprises of residential units, institutional blocks, temples, a lake and a well-known market area. We, a group of 6 members documented the urban site of 1 sq. km area to understand in-depth the complexities of urban design. Post this learning, we were required to come up with a design program that helps added value to the urban context by listing out the needs of the locals.
A waterfront development was proposed with the intent of increasing the footfall by the Sankey Tank Lake. Apart from this, a contextual zoning has been carried out to cater to the requirements of the concerned stakeholders. The core idea that revolved around the project was to ensure that each space promoted the other ones.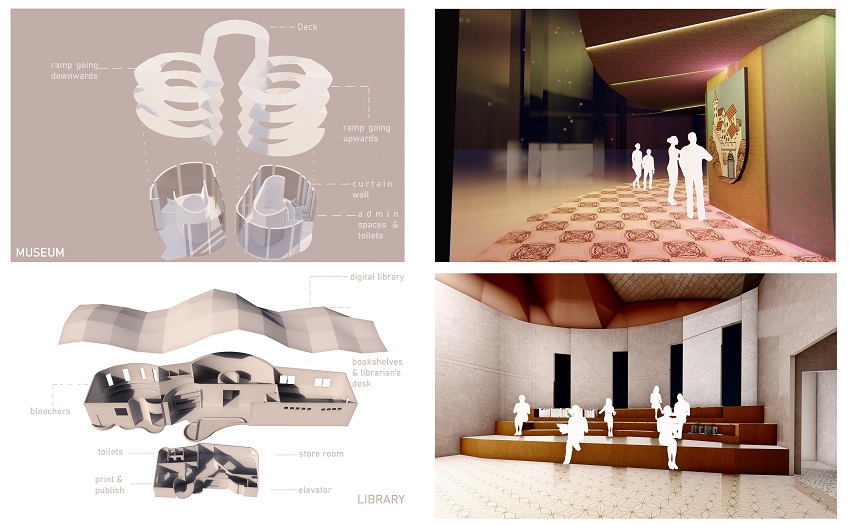 What does 'architecture' means to you?
From my early years at an architecture school, I strongly believed that 'architecture' is changing one's obsolete lens, in order to give way to a brighter and clearer perspective leading one to a space sensitive approach. One may find that his or her ability to define 'architecture' may need a regular update, because architecture has a wide spectrum of knowledge and is an ever-growing and ever-changing industry. Day in and day out, architecture offers a wide range of subjects that help you understand how design can make one's life with comforts.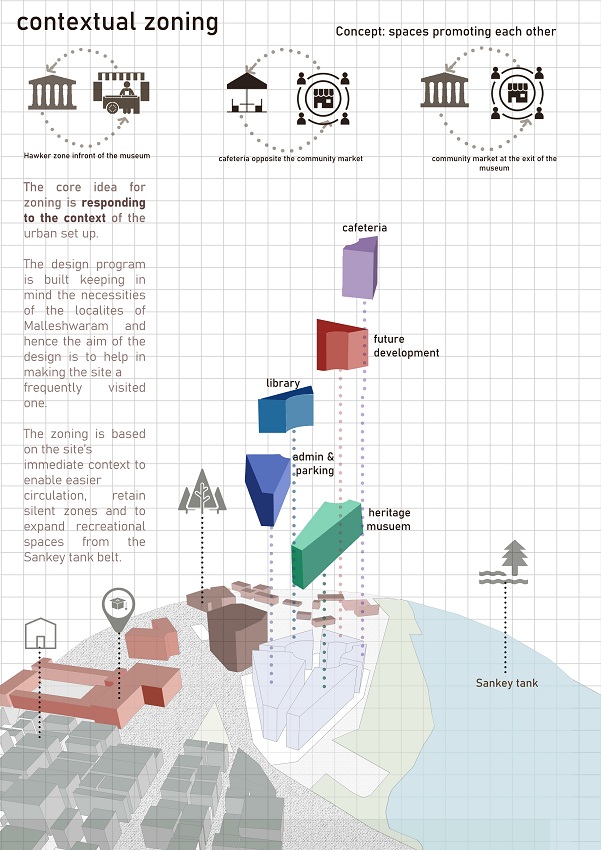 How has it influenced your life as an architecture student?
As a student, I have been humbled by the enormous quantity of learning that is available when pursuing architecture. To be able to master a skill, it requires a tremendous amount of time and meticulous effort consistently. On the other hand, architecture school has been the most exuberant part of my life, wherein I have had the chance to visit a number of places throughout India. I met a number of people that influenced my take on not only architecture, but also on the whole process of learning and growing up as a student. The night outs with classmates to make justice to our design(s) can be cumbersome, but an unforgettable experience to cherish in life (smiles).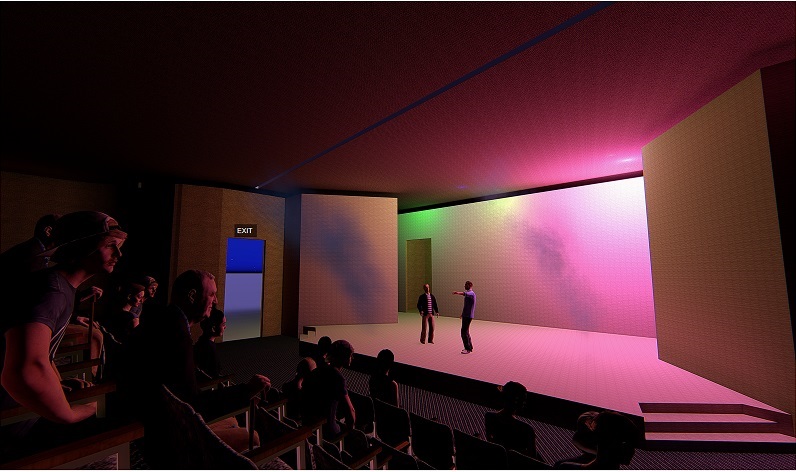 Which Indian or International architect has inspired you? Please specify as to why?
I have always been drawn to architects that craft spaces beyond the functional aspect of it. The ones that break out into a different dimension to artistically play with natural aspects of the site surroundings, respond to the climatic challenges, the topography and most importantly incorporate scientific and factual data to calculate the design strategies accurately.
One such architect, who has topped my list of favorites, is Ar. Louis Isadore Kahn. Ever since I visited the IIM Ahmedabad for a study trip, my reverence for this special architect has only grown. Louis Kahn is known for his extraordinary thought process and calculated strategies, when playing with light and shadow, has a drastic architectural sense that enables him to wonderfully create a sense of drama in any space he designed. This is the key feature that attracts me, since I have not only read about his projects, but also have experienced the skilled thought process with which he has been able to achieve such masterpieces.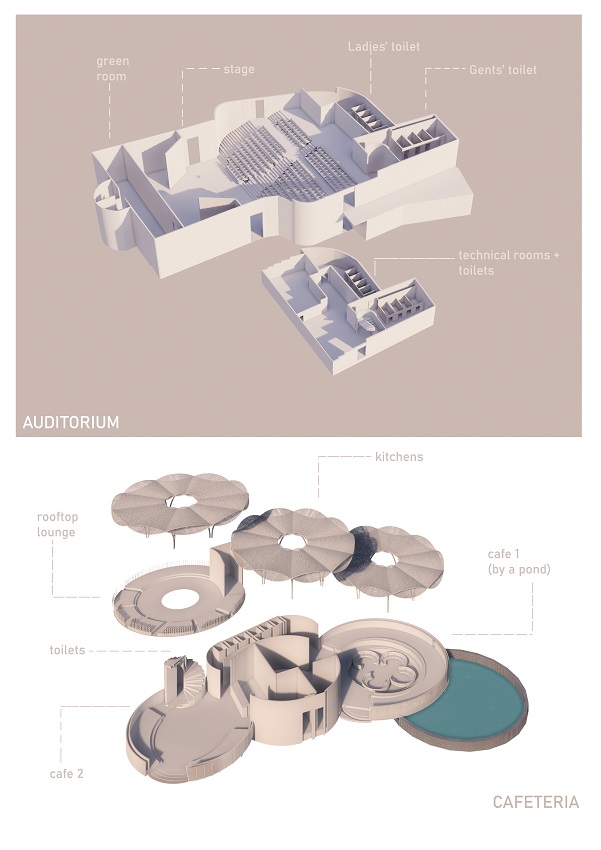 Apart from Louis Kahn, the world-famous architect Tadao Ando also follows similar strategies when designing spaces. Le Corbusier has very rightly put 'Architecture is the masterly, correct and magnificent play of masses brought together in light. Our eyes are made to see forms in light: light and shade reveal these forms'.
How has the pandemic changed your learning process since the last two years?
It has been a difficult phase full of uncertainties and numerous mental battles between restricting self from stepping out to de-stress and keep everyone safe during such times. The virtual sessions have thankfully helped me get a decent understanding of the subjects. The on-site practical exposure is something, we, as a batch of students, have definitely missed out on. Hence, there has been a difficulty connecting theoretical data to the practicality of it. However, technology has stood by us to provide us with videos to watch, that has more or less made up for our losses we have encountered.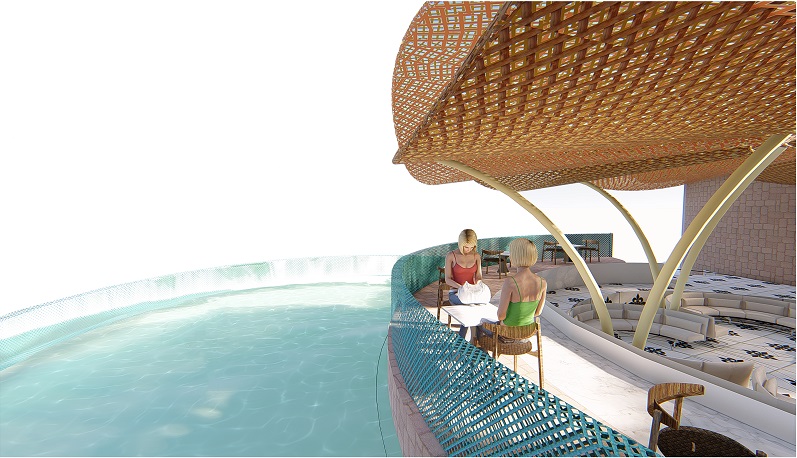 What are your views on 'Climatic Catastrophes'? How architects of the future (your generation) will overcome the herculean challenge?
The impact of urbanization and intensive population density has led the world in the contrary direction. This is further leading to an unforeseen damage that we would be held responsible for by our future generations. The dreadful need for luxury is forcing humans to exploit the natural resources available to us. The cities are getting over-populated and rural open areas are getting urbanized as well. The constant greed shown by humans has impacted in the creation of heat islands globally. This is further contributing to the frightful occurrence of global warming.
In order to preserve the survival rate in the years down the lane, we are at a crucial 'do-or-die stage' that requires immediate action. This can be simply done by being aware of our needs and greed and finding an alternative switch for the same. When it comes to the construction industry, sustainable materials are definitely the future! Hence, we must invest time on efficient research right from this very moment, so as to replace our usage of elements that harm the Earth.
Please write about your University and the course.
The university I owe my understanding in architecture to is BGS School of Architecture and Planning. I am currently a final year architecture student. I have been exposed to a diverse spectrum of subjects here. The university not only focuses on academics alone, but also on the overall development of a future architect. This includes, extra curriculars such as hosting cultural events, inter college sports events, study trips, workshops, exhibitions, etc.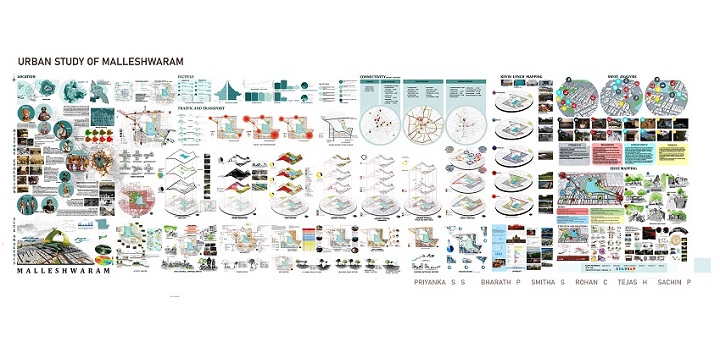 The selected set of faculties in my years at BGS SAP are to be grateful for. The skilled and in-depth training they have provided the students with has been a privilege. The aim of my Semester 8 Design Studio was to document an urban site with the parameters listed. Post the understanding of the urban setup, each student was required to intervene with a design proposal.
Image Courtesy: Priyanka Shingrani