The GEN Z Series travels from Bangalore to the Southern State of Kerala. Kerala is better known as God's Own Country and the State is renowned for Spices and Backwaters. I met Feby Susan Philip – a final year architecture graduate student at the College of Architecture Trivandrum. She stood out with her caring nature by asking me, "Hope your family and you are safe in the wake of the pandemic." It really touched a chord with me.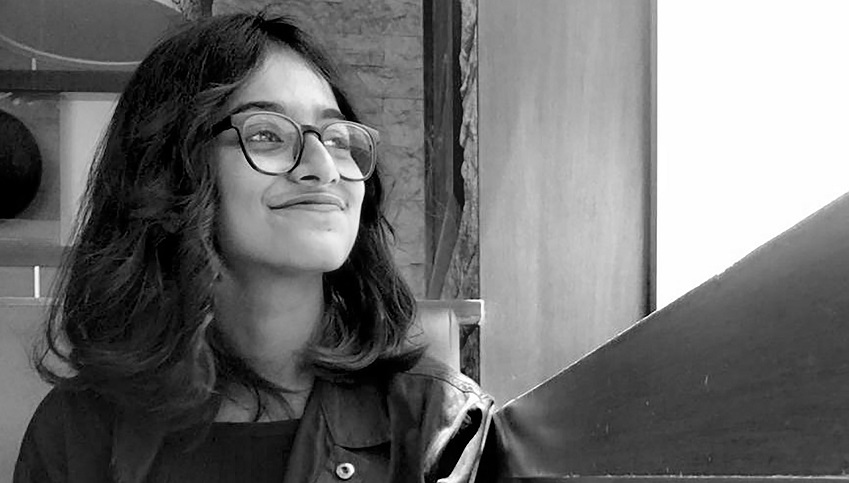 Inquisitive, articulate, caring and well-mannered Feby Susan Philip used to be a wilful kid during her childhood. She smiles to reminisce her childhood and reveals, "Whenever my parents dropped me at a dance or music class, I would sit in a corner and draw oblivious of all that sound and activities around me. I loved drawing!" This childhood trait is the real reason behind Feby Susan's path to architecture.
Feby Susan Philip strongly believes that as an architect she would not only enjoy her childhood passion, but also will be able to create spaces to heal the people and the planet in her own small way. The GEN Z Series is committed towards searching for talented would-be architects, who have their hearts in the right place.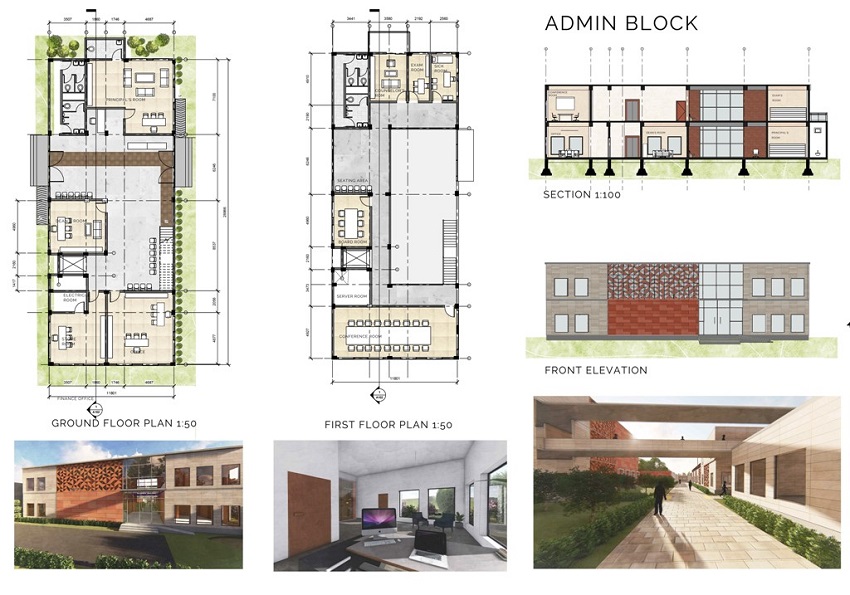 Your childhood ambition, did you always wanted to become an architect?
Up until the age of 9, I dreamt of being everything – ranging from a doctor, teacher, vet, airhostess to a pilot (smiles). In 5th grade, when my English teacher asked the classic question – 'Who do you want to be, when you grow up?' – I answered, "I want to be an architect and make big and beautiful houses for all." I do not remember how I came to make that decision then, but the answer stuck with me. Looking back, my passion was always in creating things – drawing, designing, crafts etc.
I remember falling in love with a foreign city, reading Dan brown's books and looking up every painting and building described so beautifully. Architecture was like a soulmate that I had not met yet. Now that I have, I am happy to learn that architecture is much more than creating big beautiful houses. Architects have the power to change the world for the better.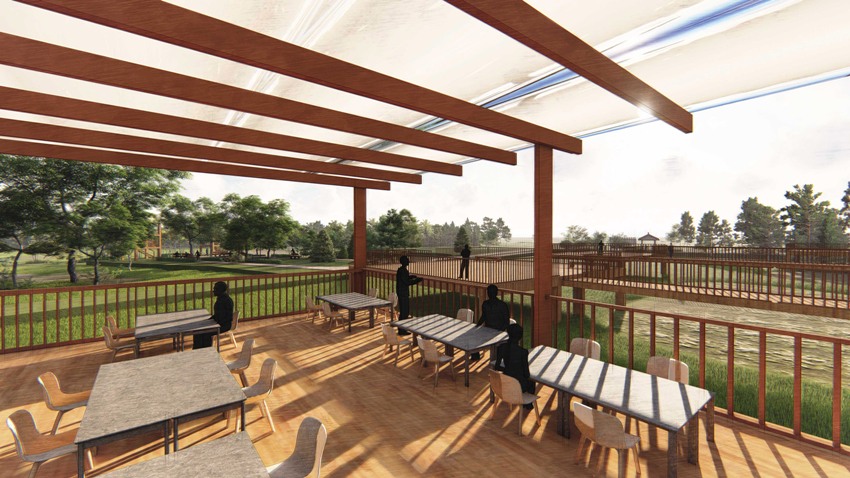 Briefly describe your project.
Sight is supreme in the sensory hierarchy and any defect in it, is to be better understood to recognize a world where the non-visual senses take over. The current facilities for the blind and visually impaired in Kerala are outdated in terms of design and learning environment. For their population, as large as 3,34,662  in the State, one of the other 4 senses becomes the dominant sense with which they live by.
To cater to these non-ocular senses, the design process of my project – Campus for Visually Impaired and Blind, started by studying the sensory aspects of the site and identifying the experiential zones to propose interventions that maximize the potential of such areas within the site. Spaces like floating decks and piers over paddy fields, and fruit trees near vegetated areas that help experience the seasonal changes were some of these proposed interventions.
The planning of the 'built and open spaces', the hierarchy of pathways, choice of materials, and textures of façades were all done to create fluid surroundings which help around those invisible corners and aid the visually impaired navigate through the campus easily.

What does 'architecture' means to you?
Throughout my life, my perception of architecture and its breadth has shifted. At the age of ten, I thought it meant nothing more than building big, beautiful buildings. However, on my first day of college, I learned 'Architecture is the science and art of designing places for human convenience and comfort'. But, over the course of five years, each project and design expanded my view of architecture's scale and influence.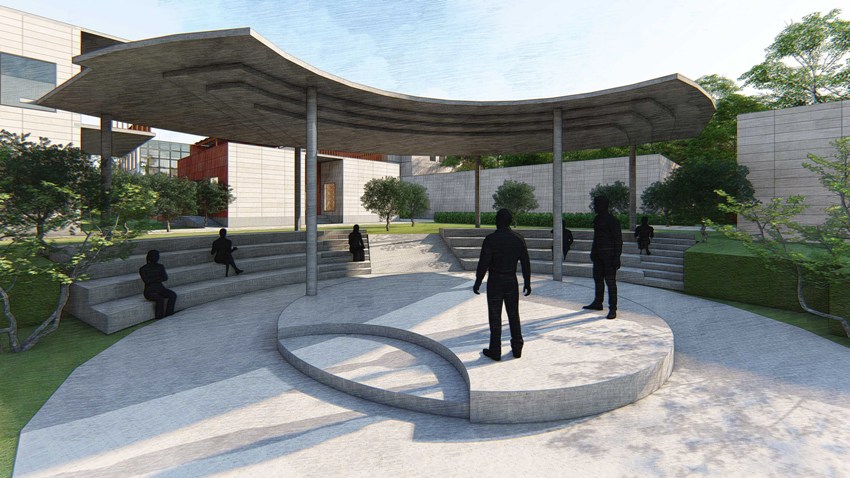 A simple placement of a window welcoming natural light and ventilation can brighten up a space and the user's psyche. A climate-responsive house is a home to its occupants and the environment, since one should not come at the expense of the other. Designing an inclusive settlement can heal and encourage a community that has been wounded over the years, inducing interdependent relationships through an urban project can give birth to self-sustaining cities, revitalize an ecosystem, and future-proof them from the ill-effects of mankind. I believe that architecture can heal and is therapeutic in nature. Each of these small tiles of change can dovetail perfectly to change the world into a better place.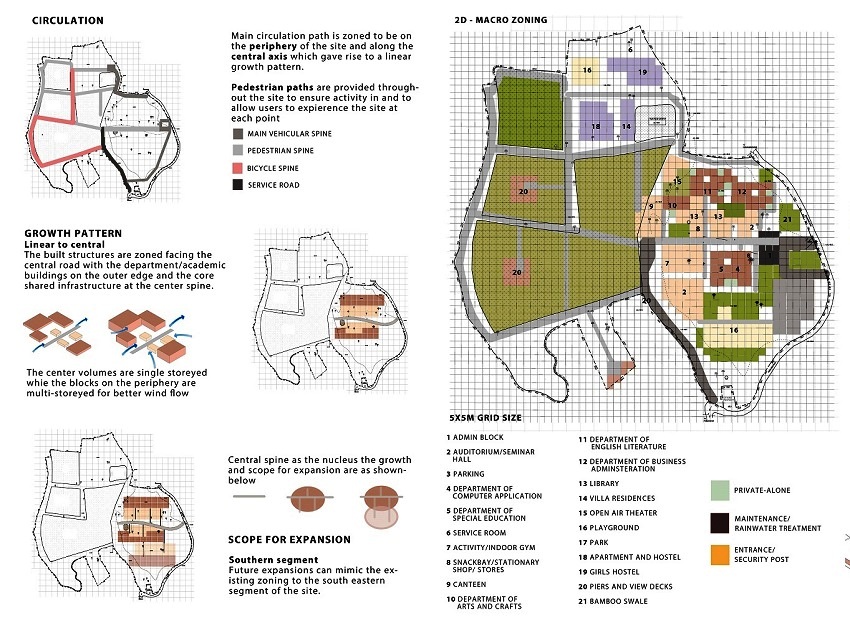 How has it influenced your life as an architecture student?
Architecture changed my perspective, allowing me to see the world through the eyes of a child. My curiosity was piqued and I was not afraid to ask questions, eager to learn and understand every small thing. But, unlike a child, I learned to pay closer attention to details and observe, while analyzing every setting I walked into. It broadened my view not just to the actual fabric of buildings, but also to the intangible threads that were entangled in people's emotions. I feel that architecture has encouraged me to believe that I can make a difference and contribute towards a better future.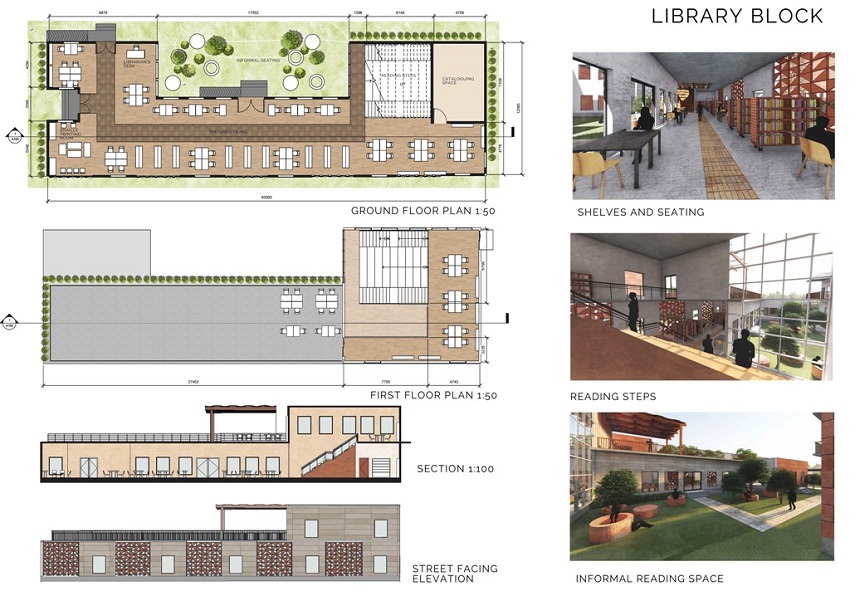 Which International architect has inspired you? Please specify as to why?
I am a big fan of the Austrian architect Chris Precht and the works of Studio Precht. His modular style of architecture and exploration of materials, form and structure is not only visually appealing, but also highly functional. He is a futurist, who believes in self-sustaining buildings and cities that act as ecosystems in and out of themselves. His philosophy of designing buildings that meet both environmental and emotional needs is one that I strive to follow. Precht uses materials that have a low carbon impact and creates room for nature in his creations. I tried to incorporate his farmhouse concept of merging modular homes with vertical farms into my urban design project.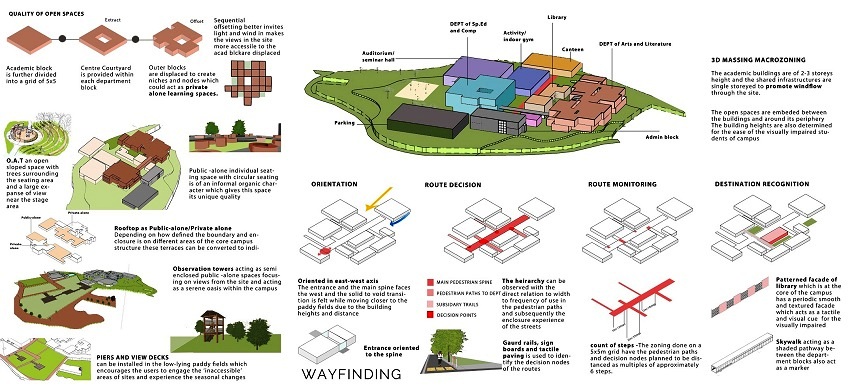 How has the pandemic changed your learning process since the last two years?
It was during the pandemic that I had my practical training at a sustainable design practices firm Elemental in Kottayam. The work from home model taught me to manage time and communicate ideas efficiently through various platforms. Working with lead architect Amrutha Kishor during my internship was one of the most rewarding experiences I have ever had. I learned to plan and visualize spaces that feel good and add elements, and materials of design that are contingent on sustainability. I had the opportunity to experiment with architectural writing, a facet of architecture that I grew to love.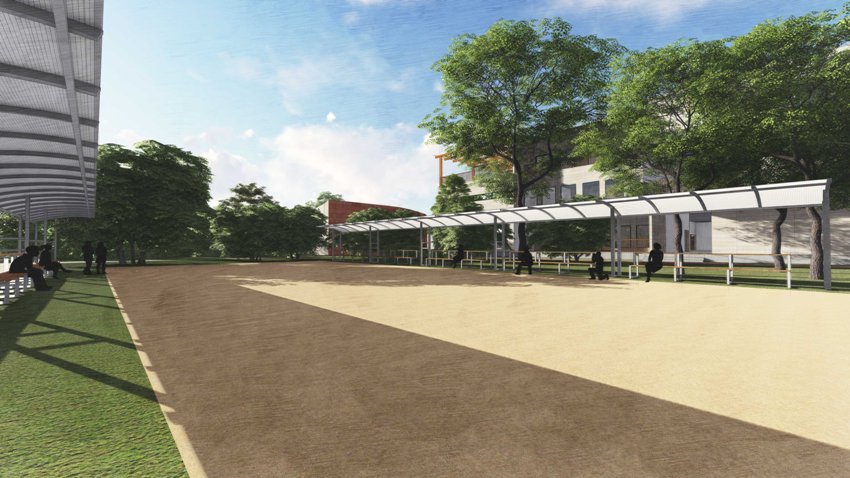 Our 8th Semester was entirely conducted online. I had to attend classes from Kuwait at a different time zone. This again helped me adapt and plan efficiently by changing my routines to accommodate classes, meetings and deadlines. Our professors were extremely helpful in conveying ideas and explaining the process. They even went to the extent of visiting and sending photo and video documents of the site during lockdown, which helped us immensely in our site analysis.

Although it was a hard time for everyone, I have been fortunate to look back and see the positives – such as being able to spend time with family, gaining new exposure through practical training, having some time for self, learning new skills, practicing meditation and discovering new hobbies.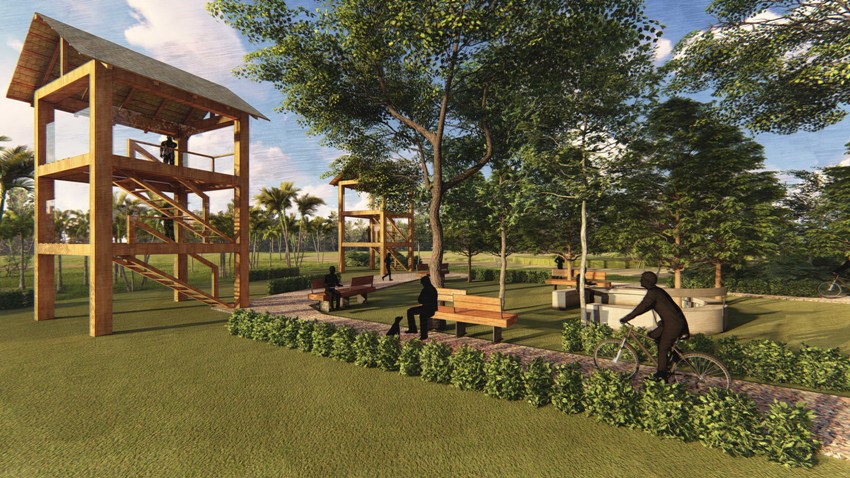 What are your views on Climatic catastrophes and how the architects of the future (your generation) will overcome the herculean challenge?
As a native of Kerala, I have seen first-hand the effects of climate change – the loss of lives and property during the 2018 floods left me feeling helpless, prompting me to select a major in disaster mitigation and management as an elective in my 9th Semester. I learned how important it is to identify disaster risks and what steps we can take to lessen the effects of such disasters during the course.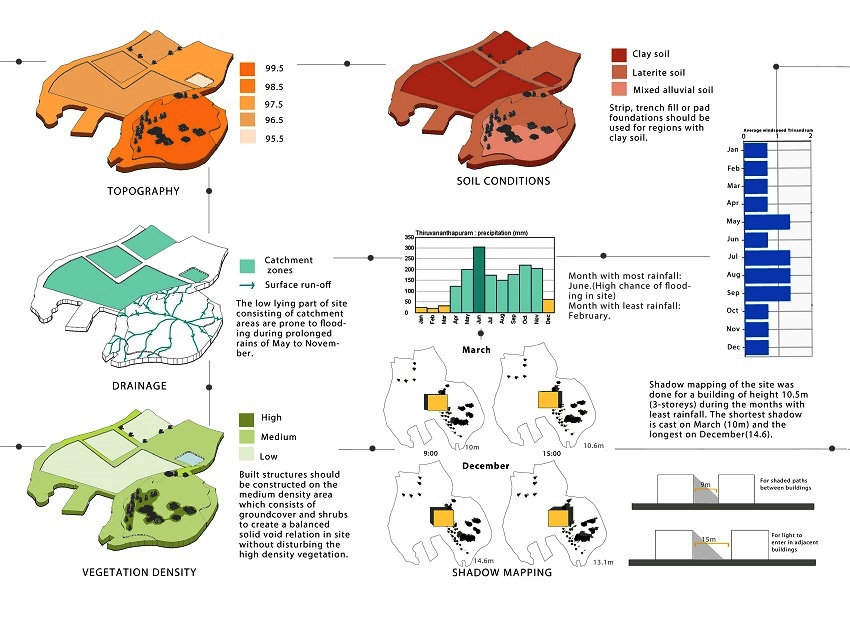 A strong well-distributed organizational framework is required to handle the various disasters that terrorize a country as big as India. At the grassroots' level, we, as designers can adhere to building codes and land use regulations to ensure that the new developments are proposed in a risk-free zones and existing structures are retrofitted to minimize greater losses.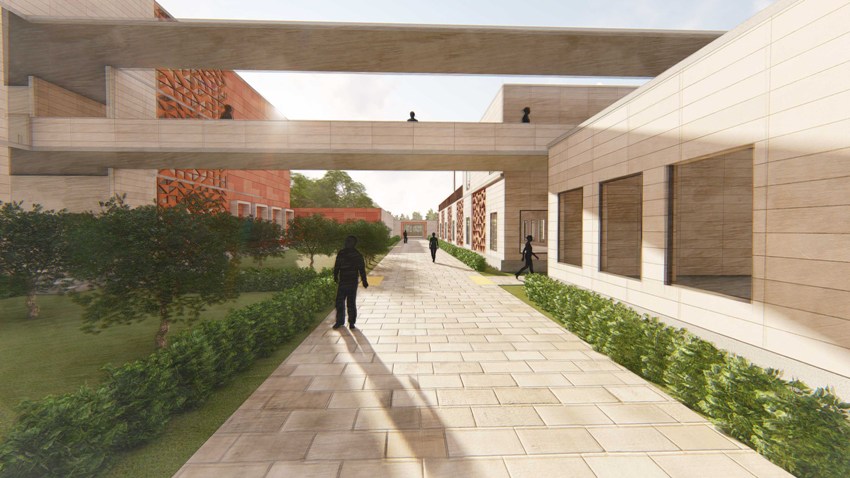 Simple actions like preventing construction in wetlands and regular desilting of riverbeds to prevent floods, creating ecological buffers and green shore belts to break the high velocity cyclones and tsunamis, and practicing various retrofitting techniques are all steps we can take as a community.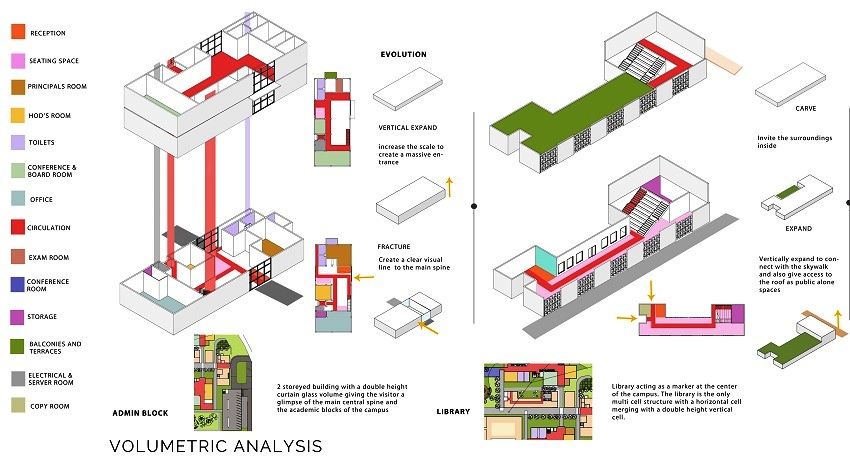 Please write briefly about your University and course.
I am a final year architecture student at the College of Architecture Trivandrum. It is one of the largest architecture and design schools situated in the Capital city of the State of Kerala, India. C.A.T is a privately-owned stand-alone design institute that offers a full-time Bachelor of Architecture program to 120 students each year in three batches. It is also the first institute in the State to provide a full-time Bachelor of Design program.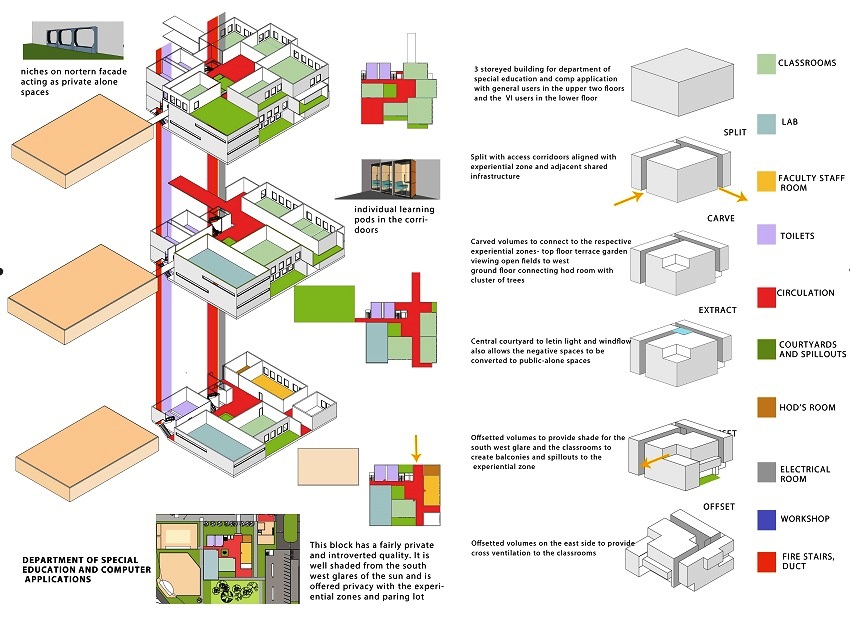 Architecture program in C.A.T trains students to deal with the uncertainties of the future by focusing on sustainability and conserve nature for managing climate change, exposure to new technologies such as BIM, Virtual Reality and GIS, and investigating social structure to comprehend cultural requirements.
Image Courtesy: Feby Susan Philip