The success of GEN Z Series has attracted many younger talents from all across the globe. Renowned architects have appreciated our endeavour to showcase the design creations of these students. Needless to say, when a GEN Z is featured in our new frontier – their parents, siblings and relatives are the first to realize what their little girl has achieved by pursuing architecture. Their happiness has a new vigour. I for one feel blessed to be the medium to bring a sense of pride in their parents' face.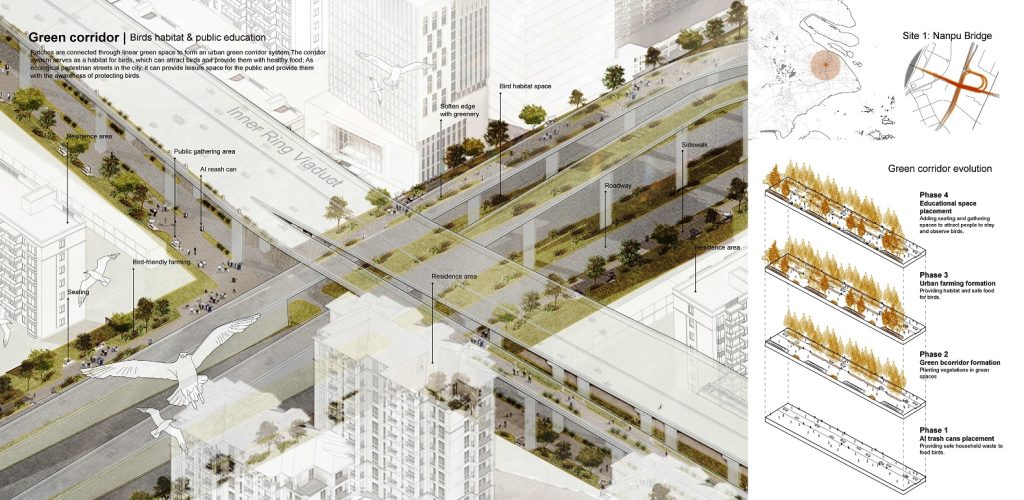 Talented and a born artist, Linfeng Huang is currently focusing on green infrastructure and water sensitive urban design studies. Her grandfather has greatly influenced Linfeng to pursue career as a landscape architect. Her grandfather was an architectural engineer. The GEN Z Series travels from God's Own Country Kerala to the distant continent of Australia. Destination Adelaide, we meet an award-winning Masters in Landscape Architecture student Linfeng Huang from China.
Linfeng Huang will be graduating from the University of Adelaide in the month of July 2022. Linfeng Huang informs, "During the last two gap years, I had undertaken landscape internships in China with ECOLAND, Hassell Studio and Shanghai Landscape Architecture Design & Research Institute Co. I have also had the opportunity to work on completing the Tallangatta Community Garden Project in Australia."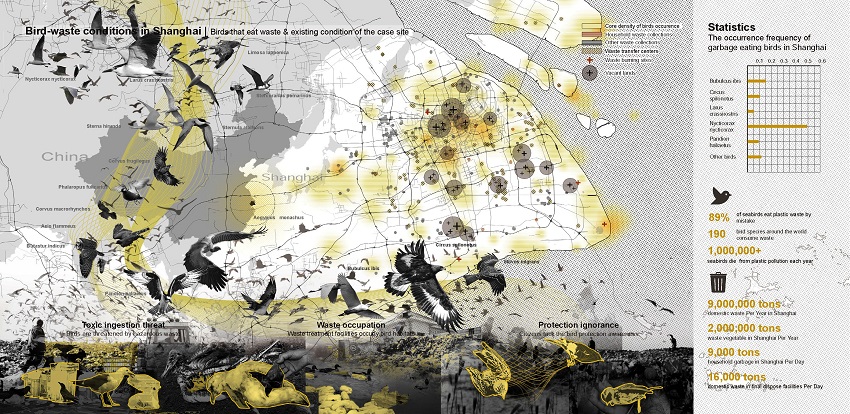 Your childhood ambition, did you always wanted to become an architect?
When I was a child, I always dreamt of becoming an artist. My paintings have gained the opportunity to exhibit in local museums. However, I stopped practicing because of my busy school schedule. When I picked up the paintbrush again in High School, my dream changed to become a landscape architect. I look up to my grandfather, who was an architectural engineer.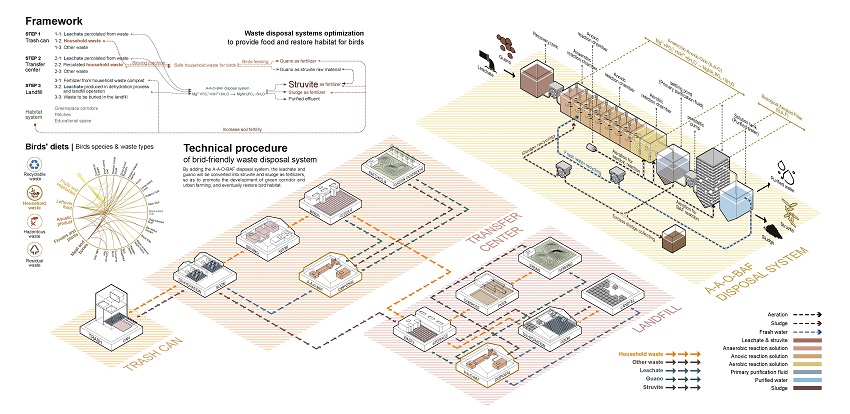 Briefly describe your project.
The project 'Human and Birds in a Cycle' is a multi-award-winning project at the international level. It was a joint effort with the team, in which I was the lead designer. I was responsible for the whole design, half of the drawings, part of the modeling and research assistance. The project uses the transformation of the waste treatment system, including AI trash cans, transfer stations and landfills.
The project provides birds with filtered safe and edible garbage, while collecting bird feces and processing the 'Leachate' to generate 'Struvite', thereby creating scattered urban-scale bird-friendly planting green spaces. Finally, the use of urban green corridors to connect scattered ecological green spaces to develop an urban-scale bird-friendly garbage disposal circle will be achieved to benefit the birds and the society alike.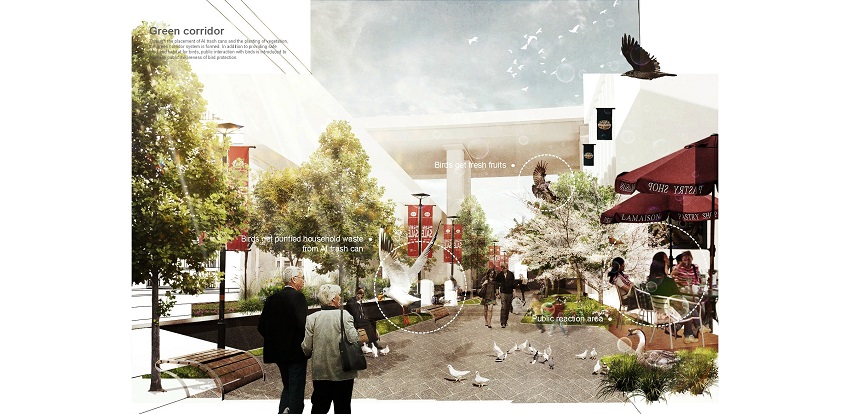 What does 'architecture' means to you?
Architecture is a tool and a belief. As a tool, it can be used to solve the site's problems. As a belief, it is the landscape architect, who always believes that his/her projects and works can make a difference to the society. It is why landscape architects need to maintain a sense of social responsibility. Projects exist in the world in physical form and address more immaterial issues such as culture. It also conveys the spirit of being a designer, like a spiritual bond.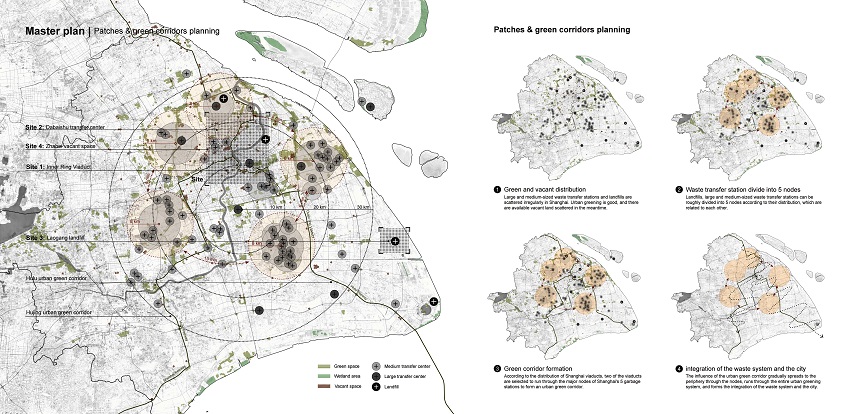 How has it influenced your life as a landscape architecture student?
As a landscape architecture student, I often observe details in my life that ordinary people do not notice, such as various dimensions. My communication skills, teamwork and personal professionalism have been greatly enhanced throughout with each project.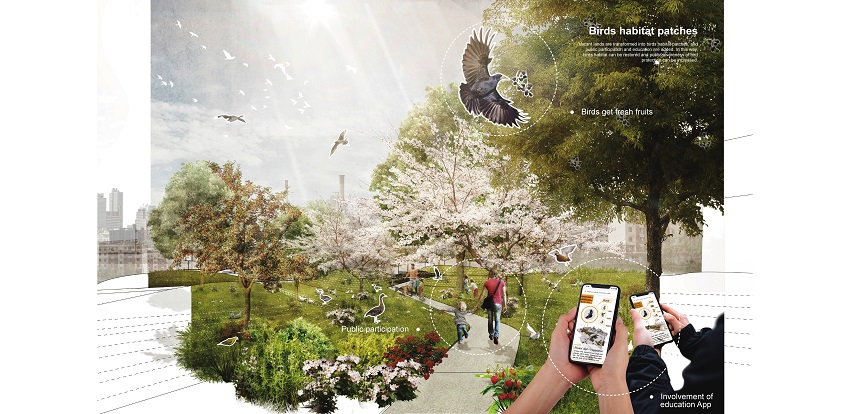 Which International architect has inspired you? Please specify as to why?
Zaha Hadid, the late great female architect. As a woman, she made her mark with her talent and tenacity in an architectural world, where men once had the lion's share of say. It is truly remarkable! Her explorations of the edges of space, artistic and daring expression of crazy design ideas make people wonder – how such designs were conceived! She was also very innovative. The Studio she established is always at the forefront of the world of parametric designs.
Another one is the former Head of Landscape Architecture at the University of Adelaide: Tanya Court. I learned from her hard work, creative design thinking, consistency and responsible approach to all projects during her tutelage. I feel privilege for she led me to the door of landscape design. So, courage, talent, tenacity, hard work, curiosity, creativity and a strong sense of responsibility are the elements that I believe are essential to be a successful landscape architect.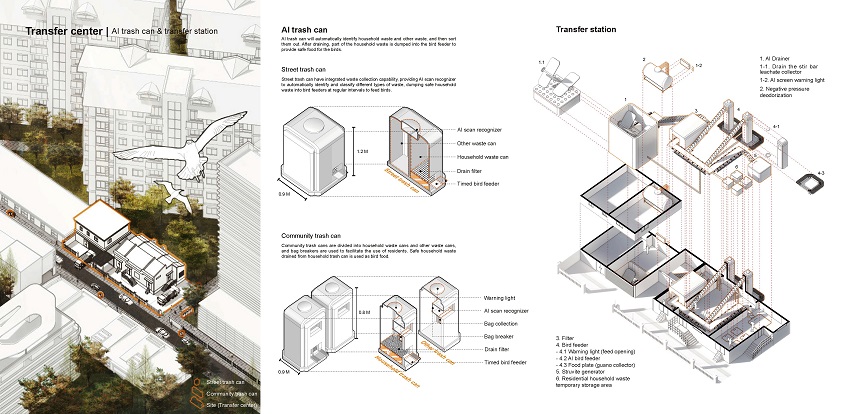 How has the pandemic changed your learning process since the last two years?
I could not visit the site in person, so for a lot of site data, we could only get online. The exhibition of the great studio was impossible to be view. However, it was also an opportunity to enhance our ability to use the internet for learning and time management skills.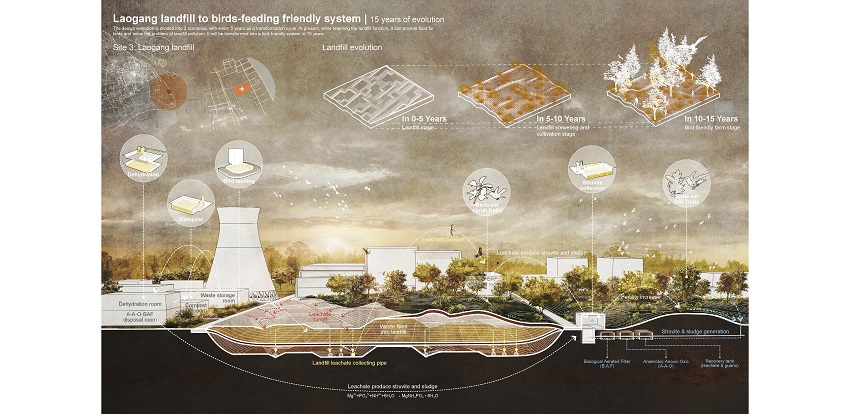 What are your views on Climatic catastrophes and how architects of the future (your generation) will overcome the herculean challenge?
Global warming is already an irresistible fact! The consequent extreme weather conditions, such as extreme precipitation will be a great challenge for our society in the future. Therefore, I believe green design will become the future design trend and we need more attention towards ecological design. I also hope that more design theories and practices that can help mitigate climate problems will be developed sooner with the joint efforts of designers and researchers worldwide.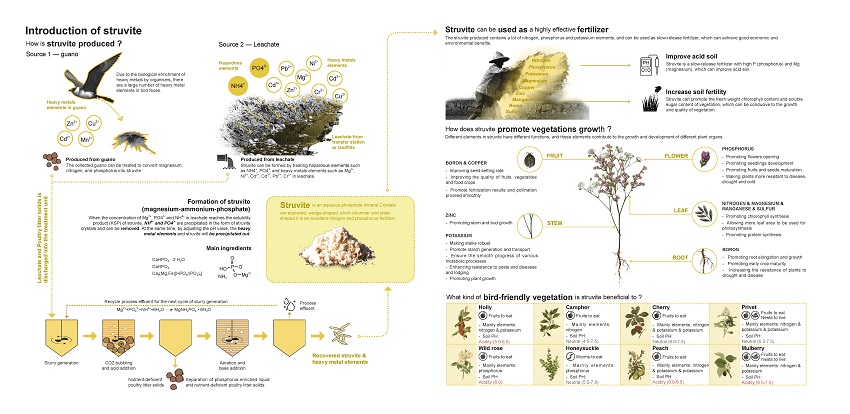 Please write briefly about your University and course.
The University of Adelaide is one of the top eight Universities in Australia. The two-year Landscape Architecture Course is accredited by the local AILA – Australian Institute of Landscape Architects. The beautiful campus is located in the heart of the Adelaide City. It is very convenient for studying and living.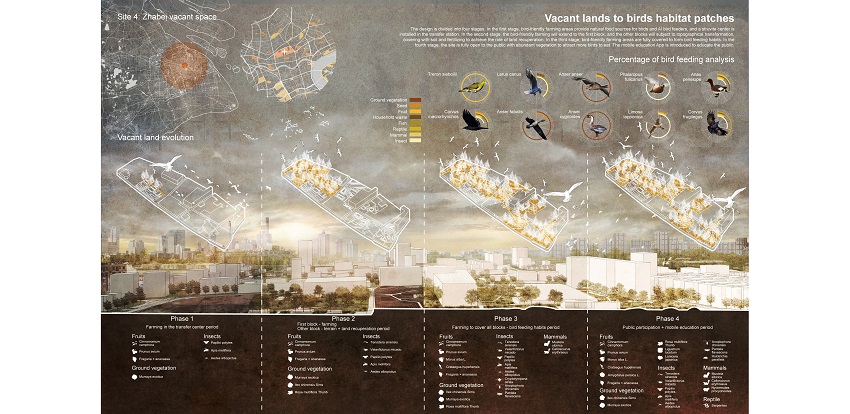 Please mention 'Honours and Awards' you have been bestowed as a Landscape Architecture student.
– 2021 American Society of Landscape Architecture (ASLA) Student Honor Award;
– 2021The Architecture Master Prize (AMP) 'Student Best of Best Award';
– Project 'Human and Birds in a Cycle' was published in 'Landscape Architecture Magazine's October 2021 issue;
– Participated in Future Earth Australia's Community Science Landscape Project;
– 2020 WLA Student Ideas Competition Award shortlisted (Top 10);
– Project was exhibited at the 751 International Design Festival – 2020 Beijing Design Week, September 25 to October 8, 2020.
Image Courtesy: Linfeng Huang