The Gen Z series is fast catching up with the younger generation across the globe. It is also interesting to note that girls are fast catching up with boys in the field of architecture and engineering in particular. It is overwhelming to know that the parents of the published Gen Z would-be architects were more excited to see their daughters making them feel proud. I wish to thank all the parents of the world, who have gifted their children to pursue these streams to build the future of our civilization.
As the Gen Z series takes a giant leap towards Europe, through this post I, as the Editor-in-Chief of the new frontier wish to tell the younger generation, come forward with confidence to showcase your creativity. The Gen Z series was especially built for you all to express yourself. It is surprising that girls have shown more confidence to come forward to showcase their creativity than boys. This is the platform to make you all future-ready and provide you the confidence of leadership qualities as architects and engineers.
From State to State in India, the Gen Z series takes a giant leap to another continent and far-flung nation of England. I would like to introduce you to Sophie Davies, a final year BSc in Architecture student from the University of Reading in England. Having both her parents as engineers, Sophie has been encouraged from her early childhood to understand how the world works. Ambitious to the core, Sophie believes, "My practical mindset allows me to work quickly and productively to produce original work with a high standard, both on my own and in a team context."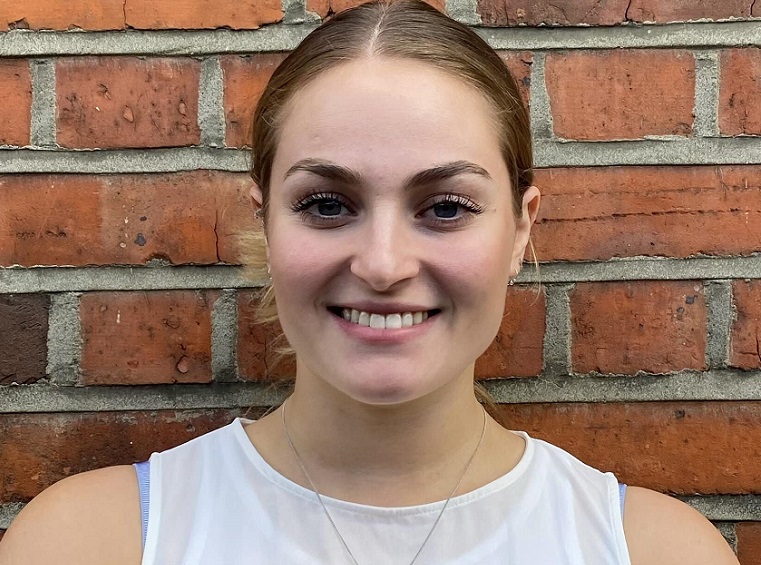 Sophie Davies shares with Johnny D her childhood ambition, interesting journey in the field of architecture and her inspiration.
Speaking about childhood ambition, did you always wanted to become an architect?
Growing up, I have always enjoyed being outside. Both my parents are engineers. They have always encouraged me to explore and take an interest in understanding how the world works. Going into the 'A' Levels, I was still unsure of what I wanted to pursue as a career. However, everything changed instantaneously in 2017, when I went to visit my Uncle, who is an architect in New York.
As we ventured around the city, my uncle would give me insights into all the architecture and artwork spread across the New York City – from the most obvious statement buildings in Manhattan to the hidden galleries in Chelsea. Ever since, I was engrossed with both art and the design world, especially the construction community in hope that one day I will become an Architect myself (smiles with pride).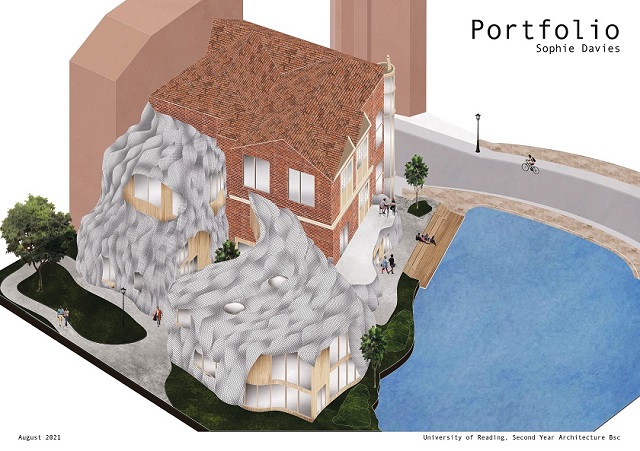 What does 'Architecture' means to you?
Shelter is one of the basic needs for all living things and their survival. Therefore, being given the opportunity to be a part of creating this means architecture is about caring for the world. Caring for the community and the environment around us, whereby, we understand our surroundings to create a space which not only just provides shelter, but also an experience for the user. Additionally, the importance of caring for our environment sustainably is essential for the construction industry. We all should understand while designing and creating these spaces, as climate change has threatened the planet. Architecture should create a space where people of all backgrounds, ethnicities and cultures feel welcome, while also completing the practical needs of its required use to a high-quality standard.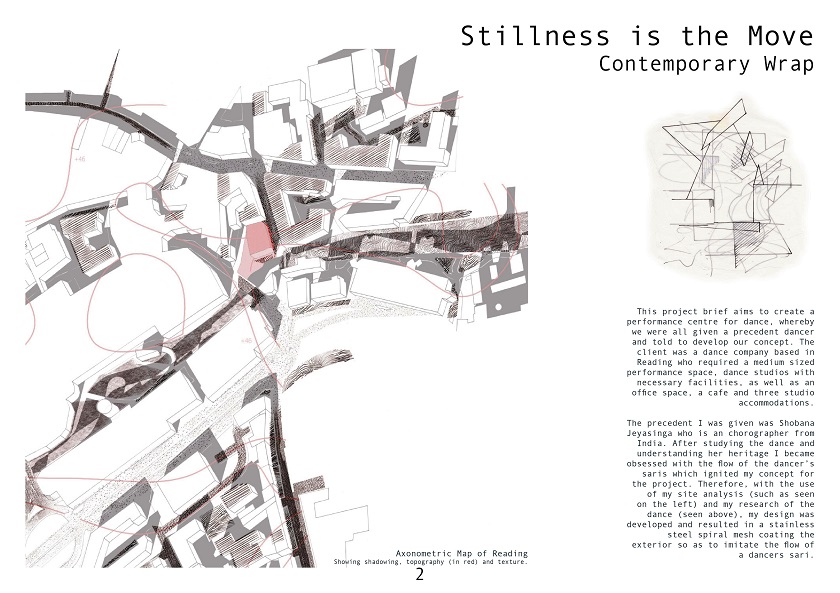 How has it influenced your life as an Architecture student?
As I have progressed through my course, the inclusion of caring within architecture becomes more and more evident with every project I complete. From the start of my degree to going into my third year now, I believe I have become more thoughtful to the process of caring, taking my time to really incorporate my analysis and understanding of the surroundings to create a concept which complements the site. Now, Architecture means so much more than a structure with four walls and a roof. I feel that each individual component used should have a cause and an influence as to why it is there and how it will benefit the building, as a whole.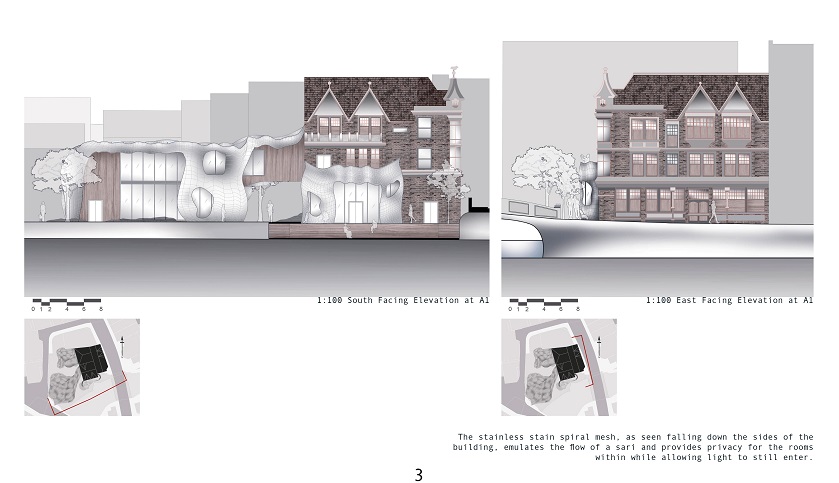 Which international architect has inspired you? Why?
From the beginning of my first year, I felt that Rem Koolhaus and OMA have had a huge influence on a lot of my projects. In particular, his excessive use of diagramming and analysis. I believe, it really embraces what I was saying about architecture 'caring for others and its surroundings and the people who uses it'. Also, I feel the use of depicting a thought as a diagram provides a clear explanation for anyone as to why specific elements to a project have been included.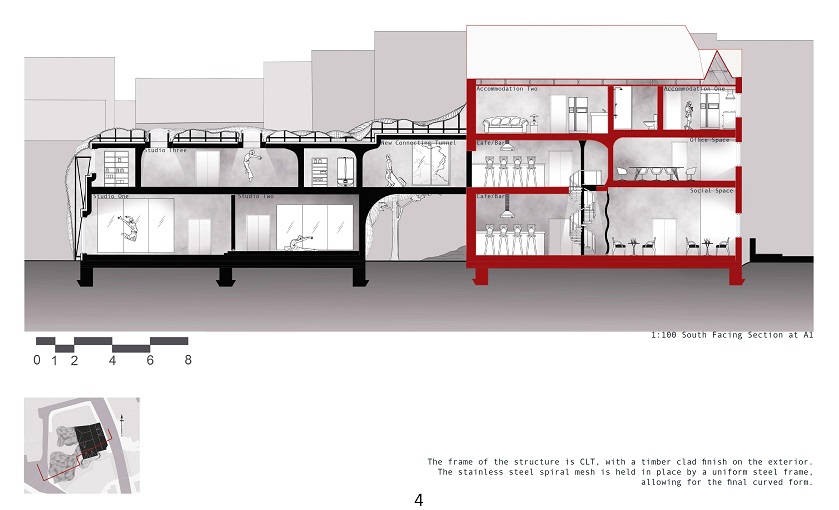 Koolhaus' project 'Seattle Central Library', completed in 2004, is a particular favourite of mine, as OMA incorporated ambiguous flexibility within the design as the areas were defined with unique purpose to circulate people through the building. The different platforms within the building highlight different views of the city, therefore, providing a sense of appreciation for the environment. Although, this building is not the most sustainable structure itself, in recent years, Koolhaus has dedicated a lot of his time to understanding climate change. He has helped in producing the 'Roadmap 2050', which aims to run Europe on a grid of shared renewable energy by 2050.
Rem Koolhaus inspires me to design with thoughtfulness and passion. It also acknowledges the current issues to ensure this has an influence on my own designs, as well as, how I can aid the construction industry as a whole.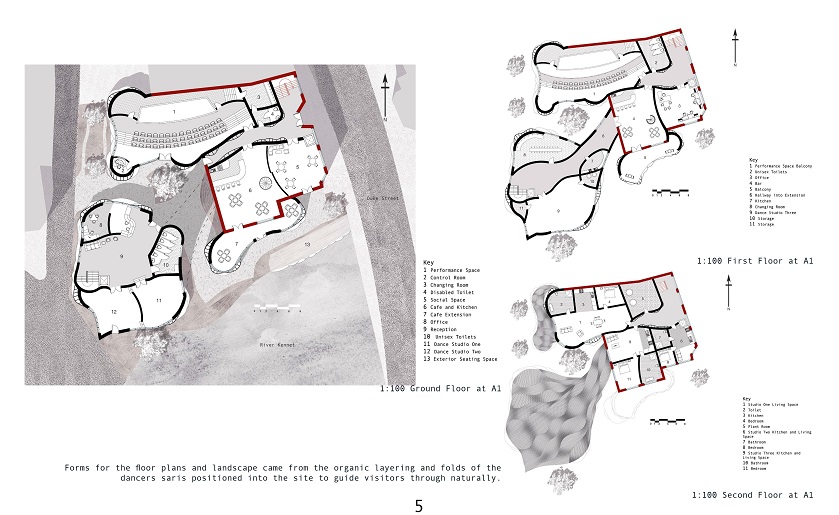 How has the pandemic changed your learning process?
Throughout the pandemic, I have found myself being able to adapt to the situation fairly well. I was fortunate enough to be able to have a good workstation set up at home. However, not being able to have the social interaction of being in the studio definitely left me feeling much lonelier and unsure of my working progress as compared to other people in the past year and a half.
Given the circumstances of the pandemic, I feel that it was definitely a learning curve for the university to keep us all connected, which was well-refined by the end of my second year. I am really looking forward to getting back in the studios and to be able to communicate face-to-face with my tutors and fellow students, as well as use the facilities, which will enhance the quality of my projects.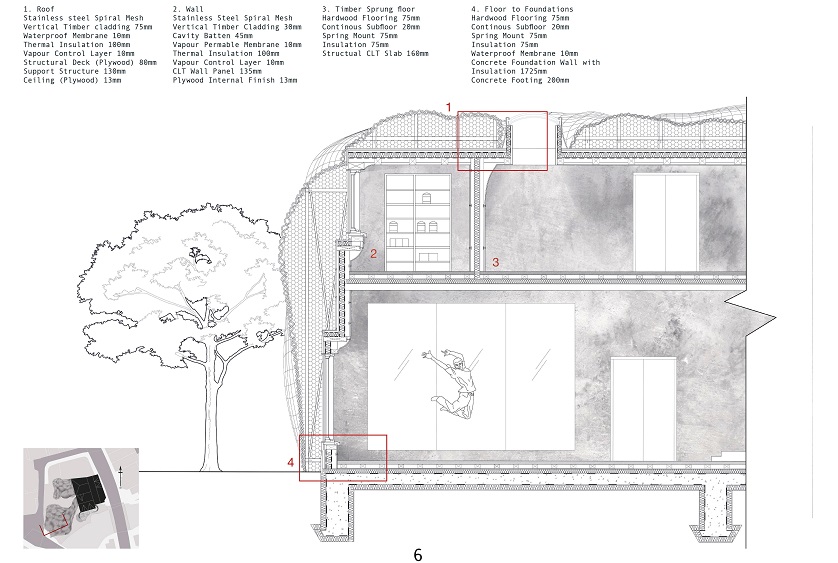 Tell us about the University and current status of your course.
I am currently studying at the University of Reading, England. I am about to embark on my final year as an undergraduate. The built environment has provided me with incredible support over the last two years of my course. The University has provided me with a place to explore my creativity and all the while has helped to refine my ideas. I feel nervous going into my final year, because I am aware of the amount of work we are required to produce. However, I am confident that I will be given the best support to achieve my full potential. Throughout my studies, I have been able to continue my sporting hobbies as a result of careful time management between myself and my tutors. I am looking forward to finishing my degree and hopefully starting a part one placement in a year's time.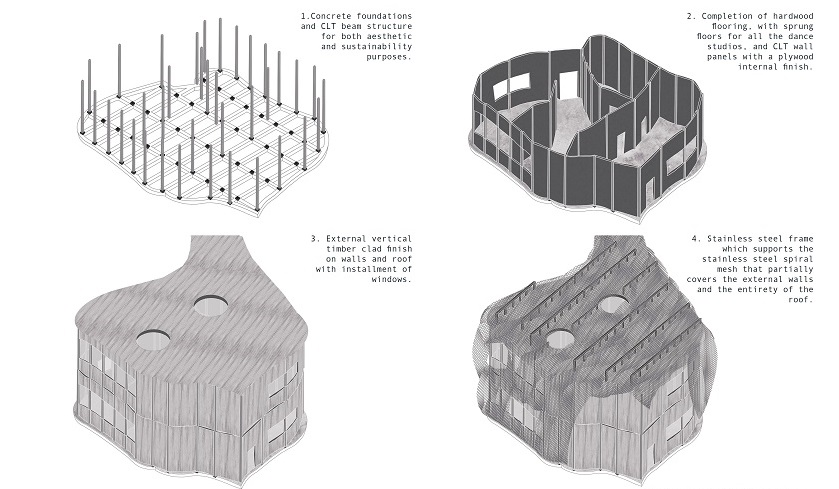 Briefly explain your project.
The project's brief aims to create a performance centre for dance. We were all given a precedent dancer and asked to develop our concept. The client was a dance company based in Reading, who required a medium-sized performance space, dance studios with necessary facilities, as well as, an office space, a café and three studio accommodations.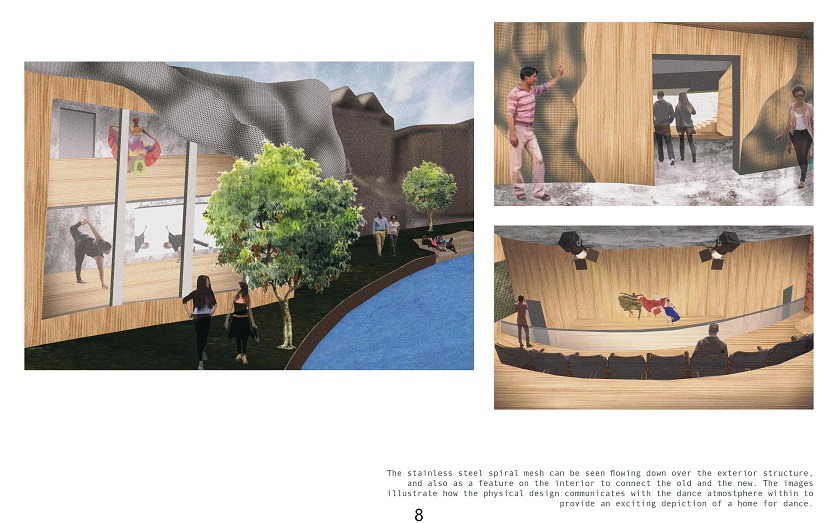 The precedent I was given was Shobana Jeyasinga, who is a choreographer from India. After researching the dance and understanding her heritage, I became obsessed with the flow of the dancer's saris. It ignited my concept for the project. Therefore, with the use of the site analysis and research of the dance, my design was developed. It resulted in a stainless-steel spiral mesh coating the exterior, so as to imitate the flow of a dancer's sari.
Image Courtesy: Sophie Davies