The GEN Z Series is fast catching up with the global students across the globe. I must confess, the new frontier zerobeyond is still in its nascent stage, yet, we have been able to explore with great impact beyond zero in just couple of months. From Australia's Monash University, the GEN Z Series travels all the way to Canada in search of a talented Masters of Planning student named Sandra Moses.
Sandra strongly believes in Edward Abbey's saying, "Growth for the sake of growth is the ideology of a cancer cell." The noted American author, essayist and anarchist renowned for his advocacy of environmental issues and criticism of public land policies has had great influence for Sandra to make her shift to 'Planning' from 'Architecture'. She says, "Unfortunately, this quote reflects the reality in many structures and growth patterns, we see around us today. The social impact of planning is a well-researched topic."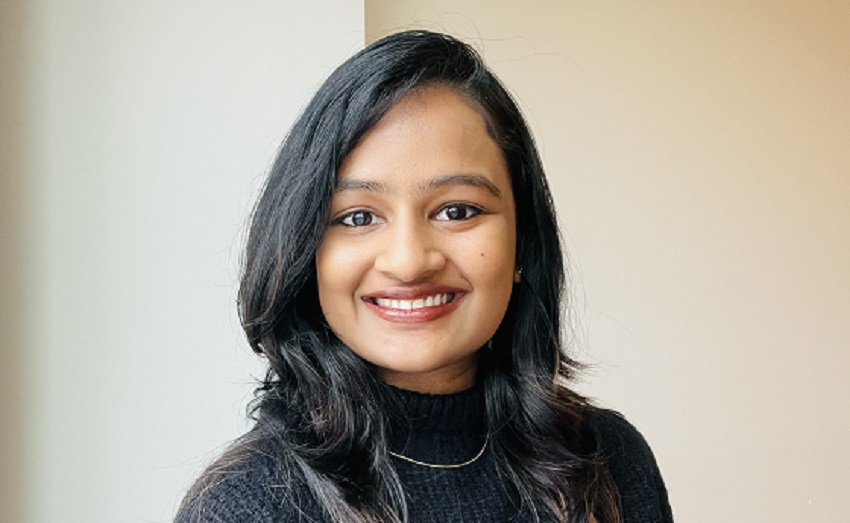 Adventurous by nature, Sandra loves sky diving. She is an avid traveler, a foodie, sports and animal lover. She confesses that architecture provided her the great opportunity to travel to 17 countries in her young age. Travelling also made her realize that there is an urgent need for equitable and sustainable cities. She has two pet dogs Simba and Oreo, who have kept her grounded.
Sandra Moses has amazing cool demeanour at such a young age. She would make an amazing leader in near future. Sandra's maturity, humbleness, patience, kindness, creativity, and above all, respect for elders will surely take her places. She has all the required qualities to make a very good architect in the future. It was indeed a pleasure to interact with Sandra Moses, who talked about her journey into the architecture and planning field breaking her families' medical legacy.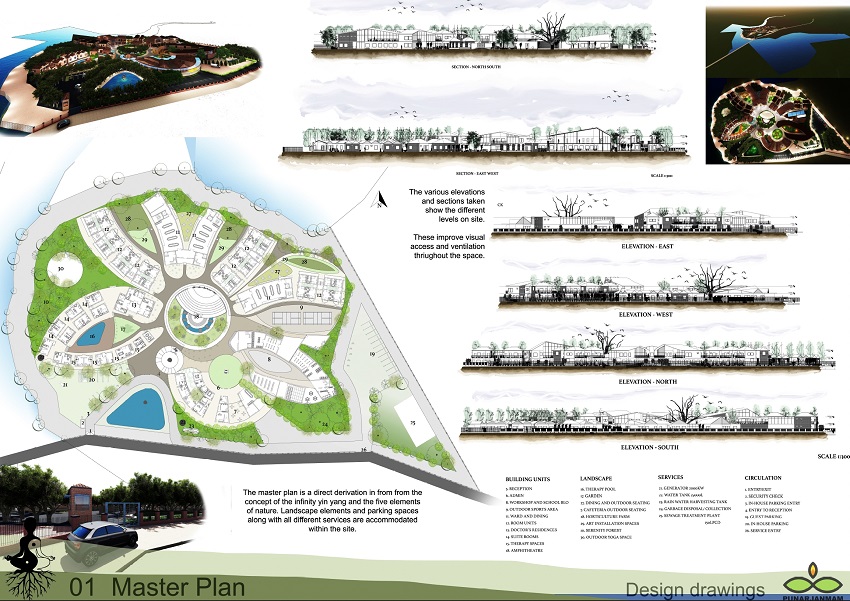 What does 'architecture'/ 'planning' mean to you?
Both architecture and planning to me, refers to shaping space. The difference between the two only refers to the scale of the space being shaped. While architecture focuses primarily on immediate context, planning focuses on the larger context. Both architects and planners have a huge responsibility to respond to the context the right way. In architecture, a good design will affect a positive impact on a person's mind, if it is a private space, or may be more if it is a public space. In planning, one has the opportunity to affect that on a much larger and inclusive scale. The importance of design, to the society as a whole, is made very evident in both architecture and planning.
How has architecture influenced your life as an architect cum planning student?
Design in architecture and planning is so important that it could bring effects to large eco-systems. This was made very clear to me during my foundation years. Responding to the context of the project, responsible design is very important to me. The climate today is such that one has to be very aware of our individual actions that lead to GHG emissions. The UN Sustainability Goals is to reduce our GHG emissions to 'ZERO' by 2050. Buildings and infrastructure being a large contributor to these emissions, it is the responsibility of every person involved in a project to ensure that their design decisions contribute to a more sustainable, equitable, inclusive and resilient space.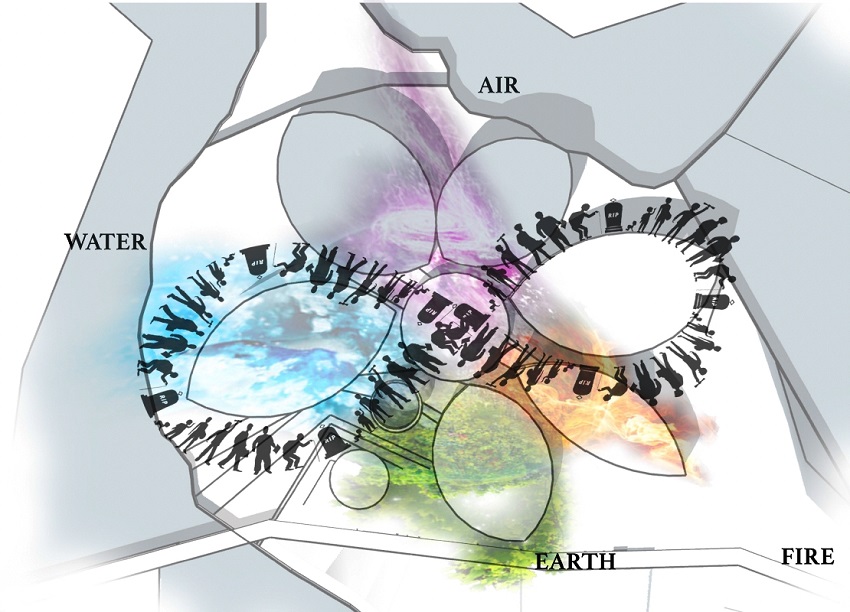 Did you always wanted to become an Architect cum Planner?
Coming from a long line of doctors, being an architect was not something I visualized at a young age. I was not aware of the human aspect of architecture back then. However, I have been fascinated with the quality of space in different contexts and was eager to understand what makes space. Since space does not make space, but the elements in space that come together to make space – the building infrastructure being the largest element, I chose to pursue an education in Architecture.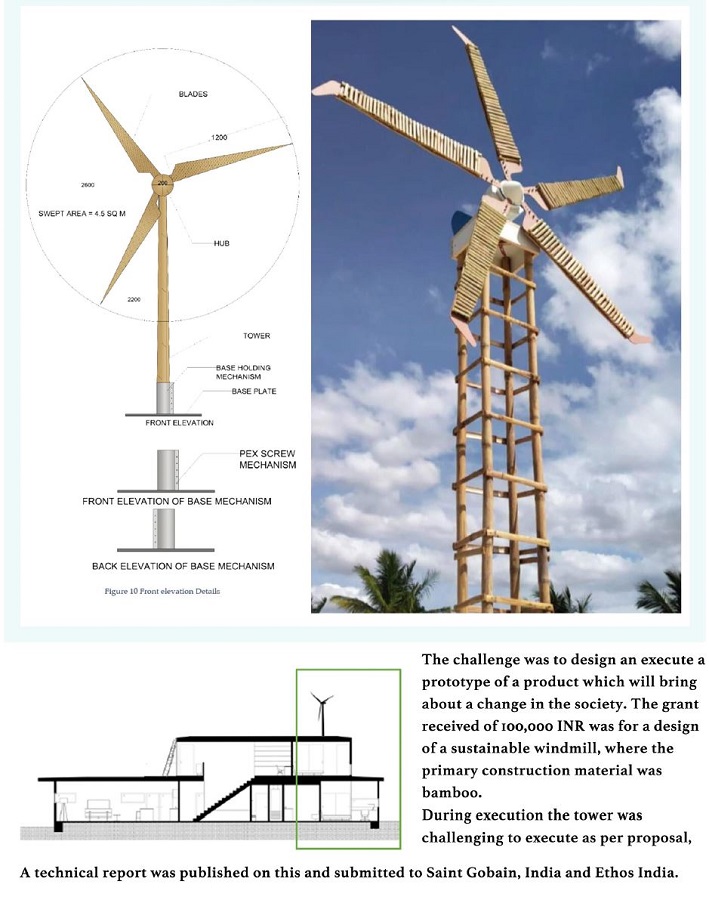 During my undergraduate studies, I developed a passion for sustainability and equity. The project, which was funded by Saint Gobain in partnership with Ethos India played an important role in this. My proposal was to make a windmill primarily using bamboo. This showed me the lack of equity in resources that are available to people based on their geographic location. The success of this project showed me the impact projects like this could have on the larger community, and working on such projects became very important to me. Hence, I decided to pursue my education in Planning. This would give me the skills necessary to shape larger communities and cities to be sustainable, equitable and resilient.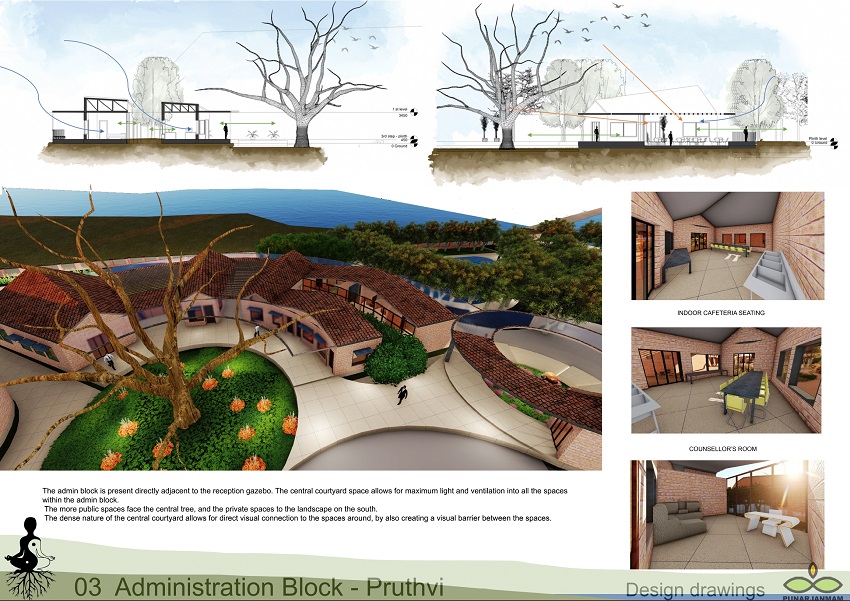 Which Indian or International architect cum planner has inspired you? Please specify why?
To this question the only experience that ever comes to mind is my visit to IIM Bangalore. It is one of the works of Pritzker winner architect B.V. Doshi. He is a legendary figure! The use of sunlight in a tropical country to elevate the space was truly breathtaking – the library building specifically. How natural light was even brought into the basement showed immense creativity!
The corridors through the space were possibly my favorite parts of the building. These spaces were neither indoors nor outdoors and yet, the scale made the space very comfortable for human activity. When I heard of the news that he was the first ever Indian Architect to be awarded the Pritzker, I was overjoyed that his work was recognized and I could not think of anyone else, who deserved it more than him!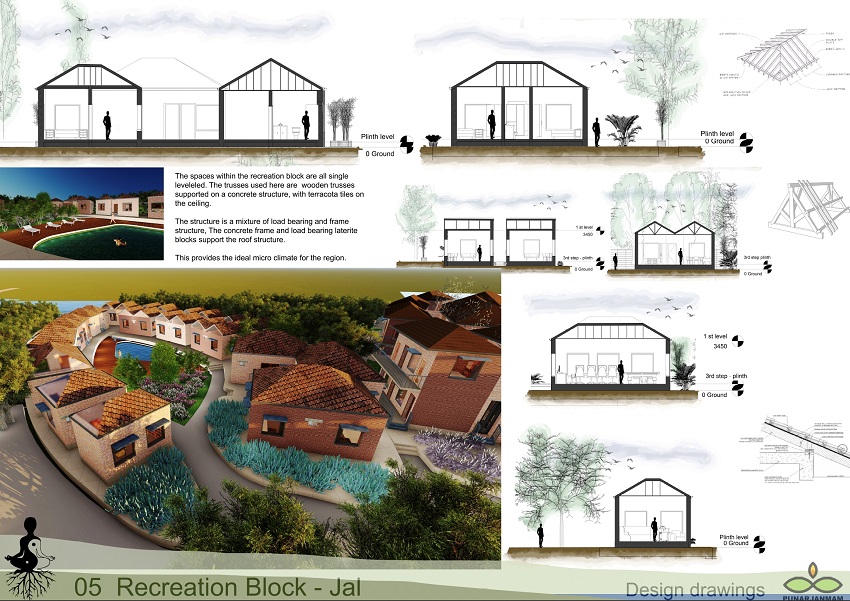 How has the pandemic changed your learning process in the last one and a half plus years?
The pandemic has been a game-changer in the learning process for every individual. The focus shifted from indoors to outdoors. Since closed work-stations were not suitable anymore, more and more of us wanted spaces to go outdoors and experience things. My time in Calgary has given me an insight into how the city has adapted to the change. All restaurants and cafes now have outdoor seating areas, and the city has made provisions for widened pedestrian walkways. This shift in focus from automobiles to pedestrians has had many positive effects in the physical and mental well-being of people.
The change of focus from objects to people is something, I personally appreciate a lot. This has also brought about an opportunity to rethink spaces and understand human behavior during trying times.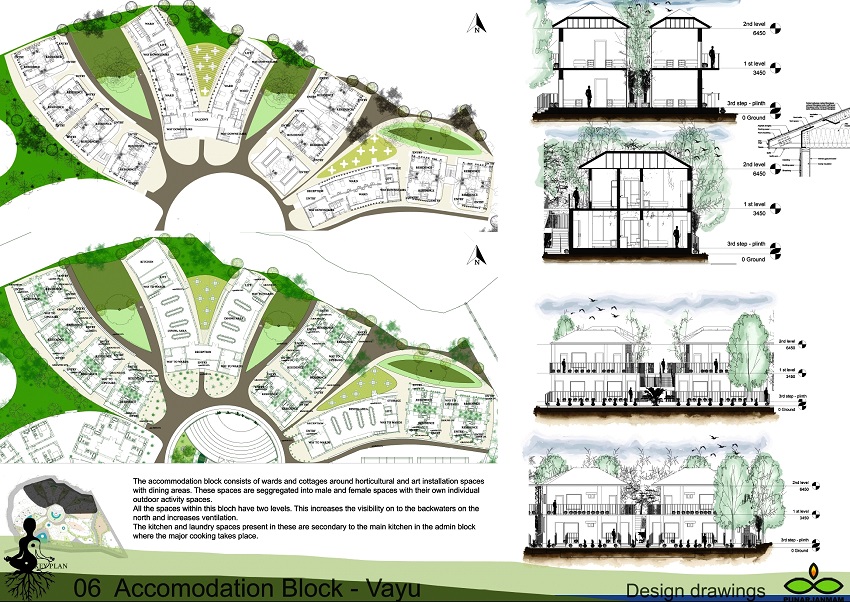 What are your views on Climatic catastrophes and how architects cum planners of the future (your generation) will overcome the herculean challenge?
The architects and planners of the future hold a lot of power in affecting change in this arena and using this power responsibly lies in the hand of every individual, who takes the path of an architect or a planner. Now is the best time to bring about change. Like they say, 'Nothing changes, if nothing changes'.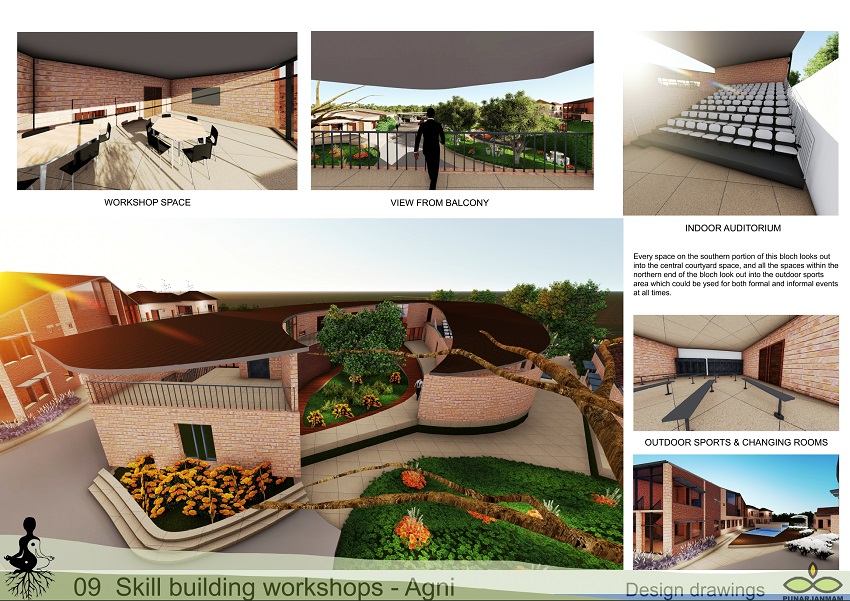 Tell us about your University and current status of your course.
I am currently pursuing the Master of Planning program at the School of Architecture, Planning and Landscape Architecture in the University of Calgary. I am in the first year. I am excited learning new things every day. I am glad to be studying in a school, which provides me with the skills to respond to changes in the environment responsibly. It has been my passion to make cities sustainable, equitable, inclusive and resilient, and that is something I work towards every day.
I am thankful to all my professors and my peers, who inspire me every day and the University for providing me wonderful opportunities to learn and be involved in initiatives, I am passionate about.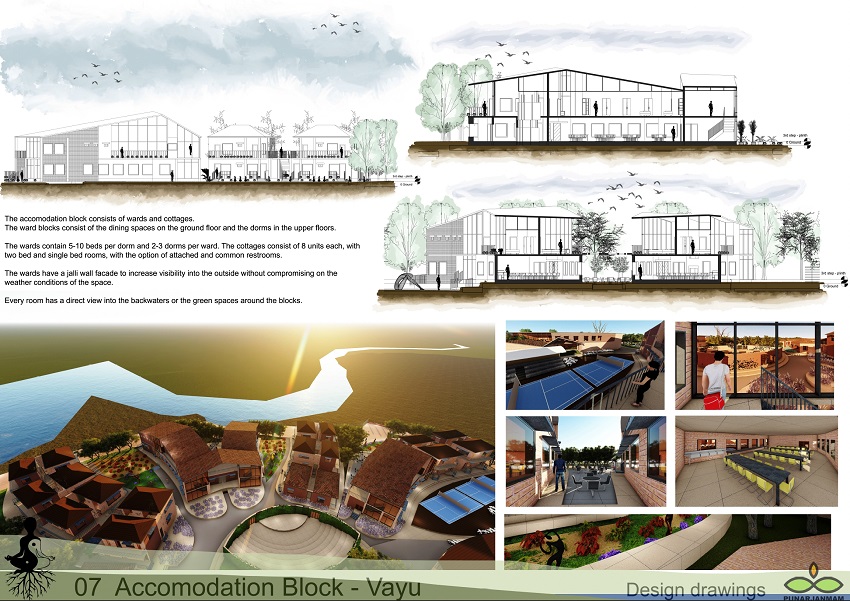 Briefly explain your project Punarjanamam.
My final year architecture thesis project was called Punarjanamam. This was a psychotherapeutic treatment centre for substance dependency. After a lot of research, nature was selected as the major therapeutic element. The site was selected due to the proximity to areas affected by deaths due to drug abuse. Nature being the primary healing element, Aldona – which is called the most beautiful village in the world, was selected.
This was located in the city of Goa, in an area with close proximity to a water body and other essentials. The concept of the 5 elements of nature was developed, and each element was associated with a functioning block in the centre. The space was called Punarjanamam to signify a new life. The concept of the infinity Yin and Yang was also incorporated within the site to signify the light and darkness in life, which continues for infinity.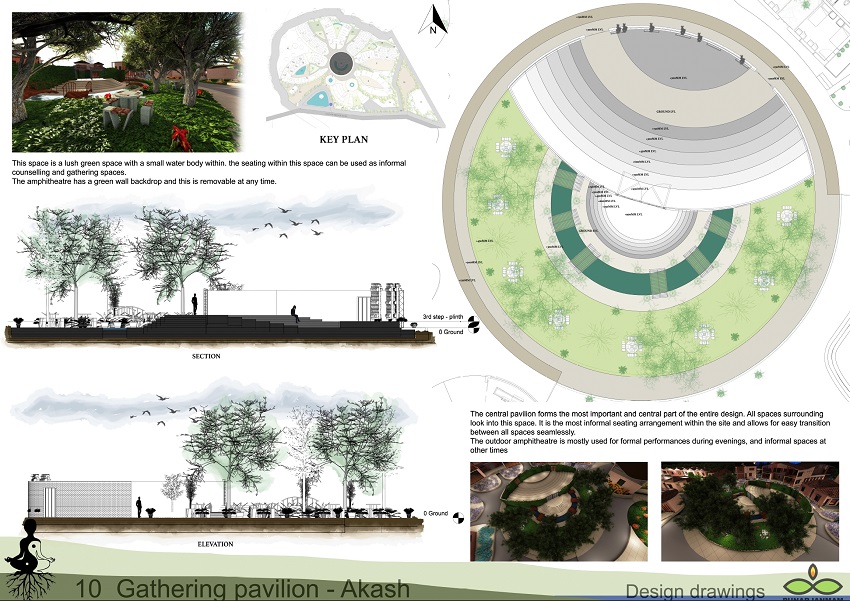 The entire construction was done using Laterite block – which is a common building material found locally in Goa. This also helped to effectively regulate temperatures within the building. The construction of the space and the functioning would have a lesser carbon footprint by using laterite blocks.
Image Courtesy: Sandra Moses