Zagreb-based multiple award-winning architectural design studio NFO was established by two young talented and creative individuals – Nenad Ravnić and Kata Marunica in the year 2008. Nenad Ravnić, the Co-founder, graduated from the University of Zagreb in the year 2005. During his graduation days, he worked with Konstruktor d.o.o as an architectural designer for two years from 2002 to 2004. Later, he joined Radionica Arhitekture. In the year 2008, the two friends, Kata Marunica and Nenad decided it was time to establish their own studio. NFO was born!
Nenad Ravnić also worked as an assistant at the Department of Architectural Design, AF University of Zagreb from 2009 – 2010. A passionate individual, he continues to participate as a guest critic in urban and architectural studies. He also acts as a guest lecturer for the undergraduate and graduate students. Nenad Ravnić is an active and respected member of the Croatian Chamber of Architects. He also participates regularly as a member of juries in public architectural competitions.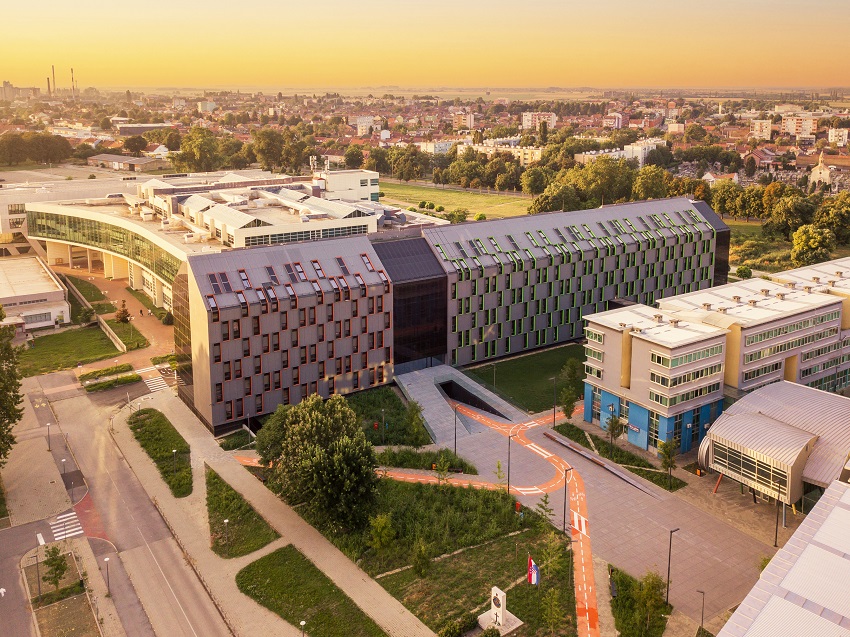 Johnny D talks to Nenad Ravnić to explore his journey into the design world and elucidates how NFO has become a renowned firm in Croatia, while making a strong statement globally with many magnificent projects.
What was your childhood ambition? Did you always wanted to be an architect?
My childhood ambition was to become a football player or a Superhero like one of the 'Avengers' (smiles). I knew nothing about architecture then. As a kid, I loved to draw a lot. Art took precedence over being a football player or a Superhero, as my sketch book was being filled with drawings. By the time I was completing my High School my interest towards architecture became evident. I was introduced to Antonio Gaudi, who influenced me to realize architecture can be special, interesting, surreal and especially in the context in which I grew up, where architecture was nothing but an expressive pile of unnecessary papers for houses that no one cares about. However, 'strange buildings' always intrigued me. Combined with drawing, I took the entrance exam for the Faculty of Architecture. I realized all that I had gone through made sense to me (smiles) as my faith was sealed about being an architect (smiles).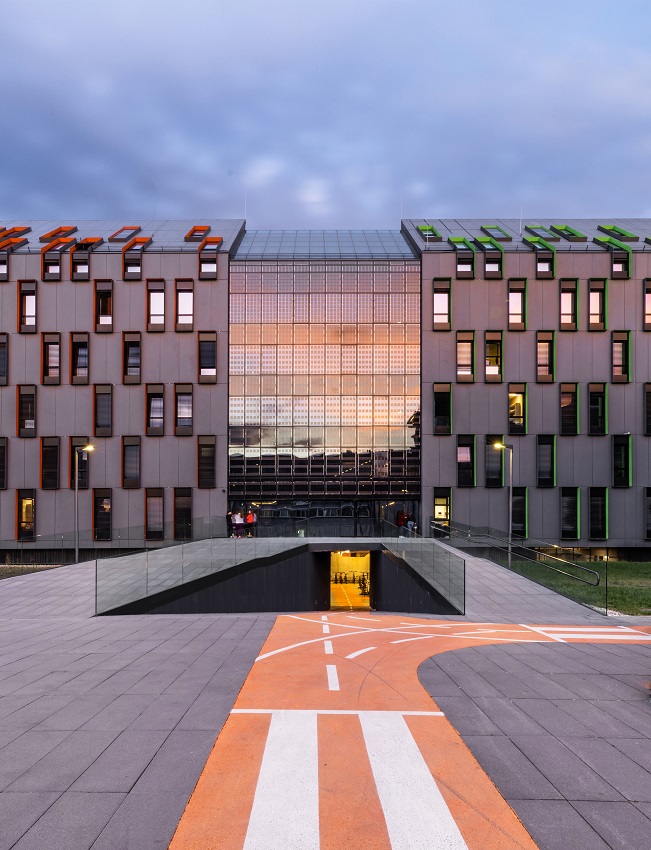 Name five of your prominent projects that are close to your heart and got international recognition for NFO.
The first ones are always remembered, so I would like to highlight our very first 'First Prize' at the international research competition for the decoration of 'Paromlin' in Zagreb. Having established NFO, it was our first major competition win. The victory meant a lot to us, because it gave us the confirmation that it all made sense. The monument project of the deceased cameraman Gordan Lederer is very dear to me, because it was also the result of a public architectural competition. The artistic-architectural project that was unencumbered by standard functional requirements is special, because we focused on the single point by creating the significance of the life of a war reporter, who was extinguished by a sniper's bullet.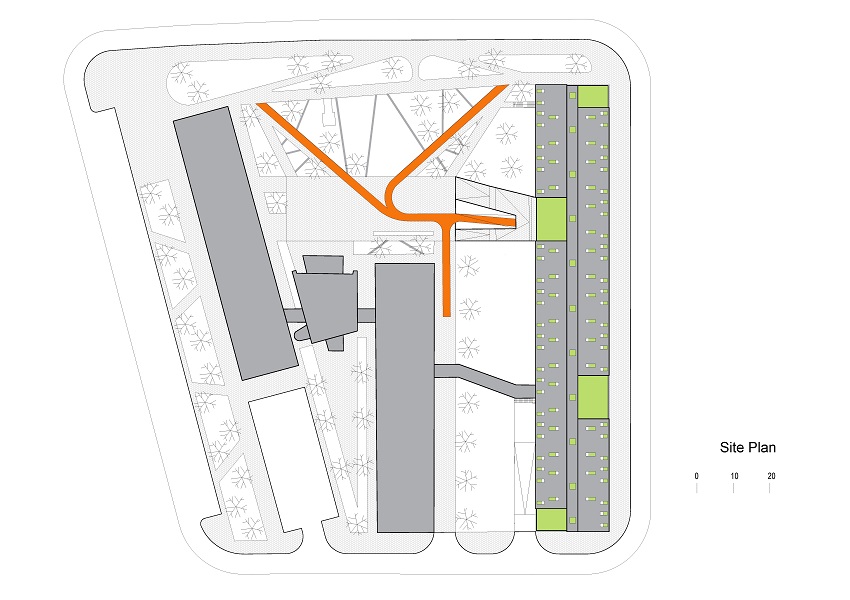 The 'Student Pavilion' in Osijek and the 'DUBoak Interpretation Center' projects are also very dear to me, since it is the direct opposition to poorly-controlled and profit-driven construction on the Adriatic coast (smiles). The last important project is actually a collection of all the other projects that went beyond humans' imagination and perhaps that is the reason why they were never realized.
What really goes in your mind, when the client states the first brief?
I try to discern what the client is really like. How ambitious we can conceptualize and finally, whether the client will love the project and consider it to defend it as his own dream being fulfilled.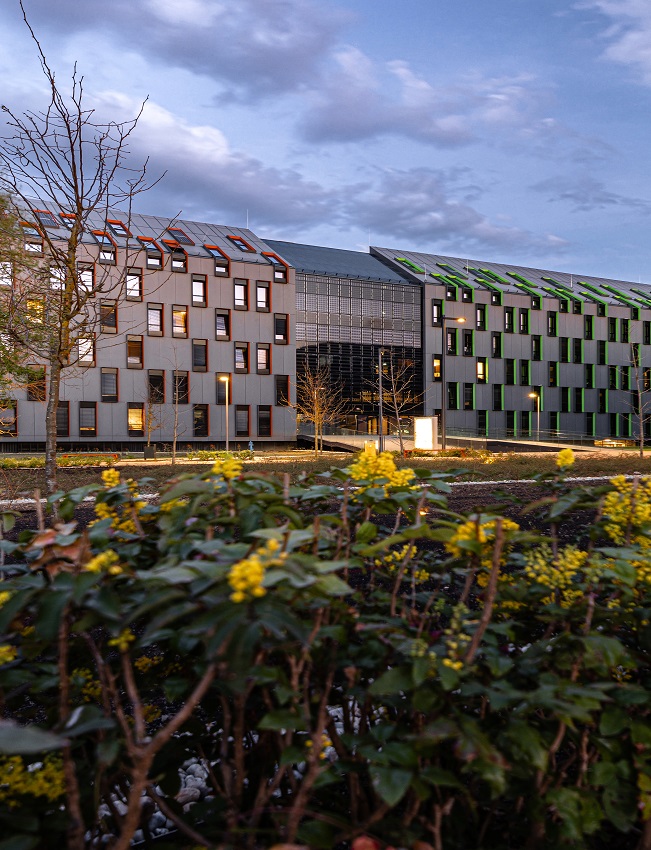 What was the brief of 'Campus Osijek Student Residence' project?
An extensive program that required four hundred student rooms, accompanying spaces such as living rooms, exercise hall, study area, kitchen and such had to be accommodated on a very narrow plot. Special emphasis is placed on sustainability and a large bicycle garage was the whole brief.
What were the major challenges to execute the project?
As it was 'arch.urb competition', the first big obstacle was how to place such a large (too large) number of rooms in such a small space, and to make the best project to win it. After a lot of discussion, we decided to go for the complete fulfillment of the given program, and we found a solution in the formation of a second attic. Only two papers managed to satisfy the program in total – the first and the second were awarded, which testified the difficulty of the task.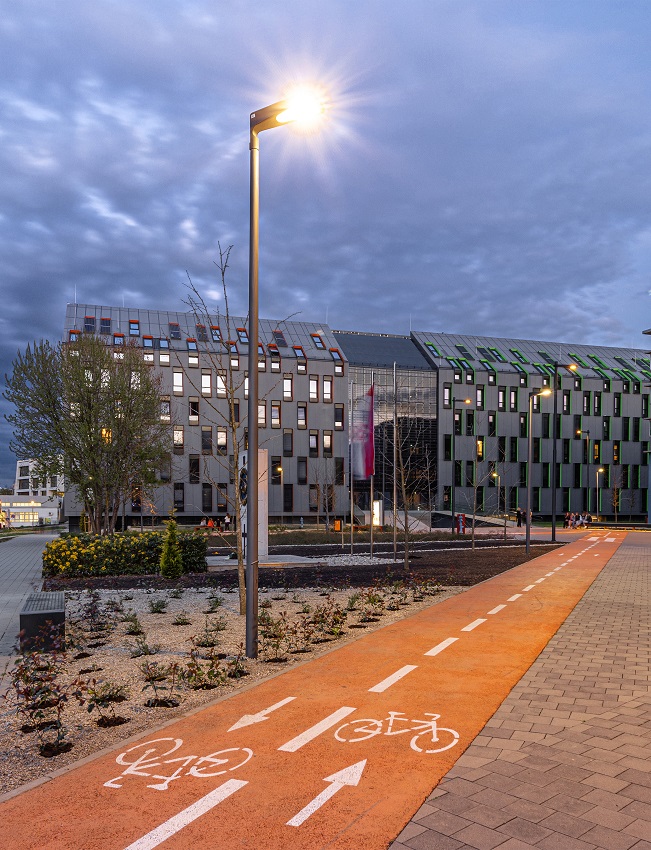 The next obstacle we had to overcome was the extremely short deadlines for creating project documentation and the strictly defined budget, since the project was financed by EU funds.
After that, the construction site was especially demanding, since the project had specific details, implemented high-tech energy systems, new and different solutions different than the standard ones. In that process, one contractor failed and the other one continued. Then, there was a political change in the ranks of the investors, where the new government did not have much understanding for the project, but for the deadlines. However, regardless of all the problems at hand, everything was successfully completed after 7 long years.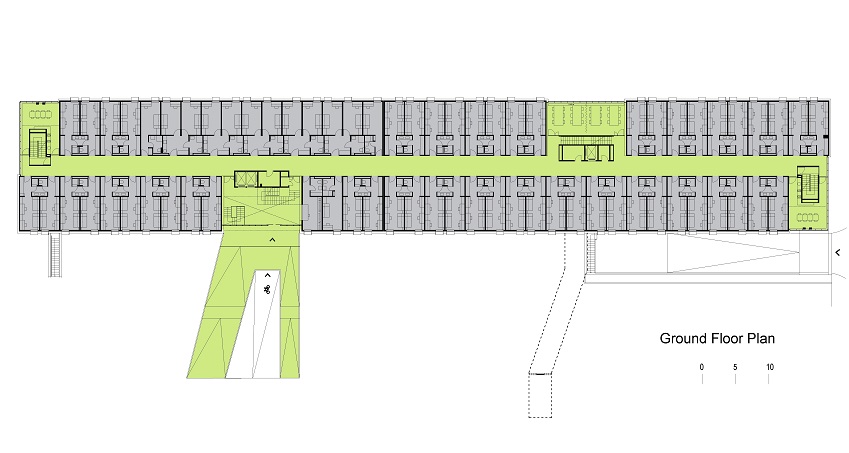 How did your team overcome them creatively?
We were lucky that our project team was composed of extremely talented and motivated individuals. At that time, young people full of energy and enthusiasm made it possible to achieve the unexpected. Without such an approach, it would have been very difficult to implement the imagined concept to the end. Also, regular attendance at the construction site and constant education of all participants were necessary. Above all, patience was the key!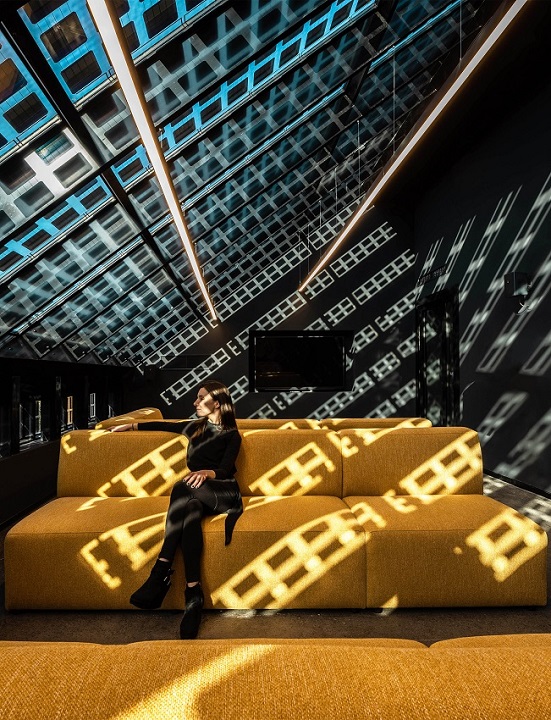 How would you describe the elegance and significance' of 'Campus Osijek Student Residence' project?
The new 'Student Residence Pavilion' together with the two existing dormitories forms a public square, which is a part of the entrance sequence to the Osijek campus – a developing student city. The extensive program and unambiguous design guidelines resulted in a longitudinal volume:
The new pavilion's substantial size was harmonized with the scale of the surrounding buildings and the vistas from the campus. The proposed concept is based on the functional differentiation of the student pavilion's areas into communal spaces (public) and individual rooms (private) by breaking the corpus of the pavilion into four smaller ones, and connecting it with the existing dormitories with a pedestrian bridge.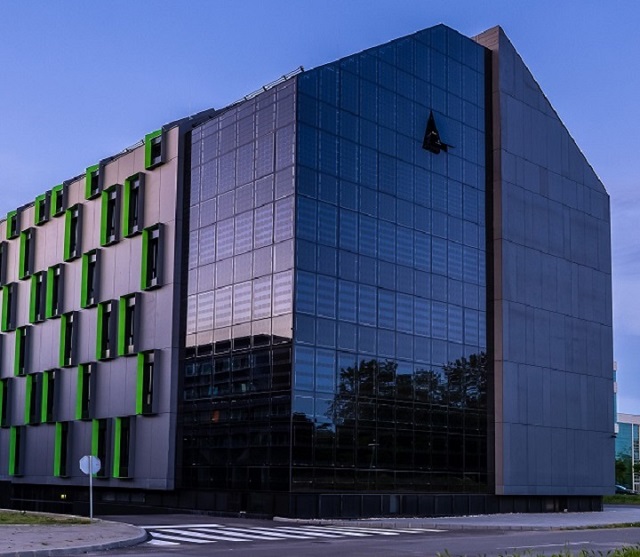 The cracks that formed between the volumes containing student rooms are filled with the communal areas of the dormitory, dining rooms, kitchens, living rooms and classrooms, through which light reaches the hallway breaking it into spatial sequences that brings life to the interior. These areas are encased in a glass envelope with integrated solar cells, which allows for outward views of the campus, while simultaneously highlighting the internal dynamics when viewed from the outside. Solar collectors, as well as, rainwater and grey water retention tanks are inherent elements of the design by providing electrical energy and water to the pavilion unobtrusively, thereby adding to the pavilion's energy-efficiency and sustainability.
The new student pavilion provides 796 beds in 404 rooms and 600 bicycle parking spaces. Special consideration was also given for the differently able students, who have access to all the new and existing buildings' contents.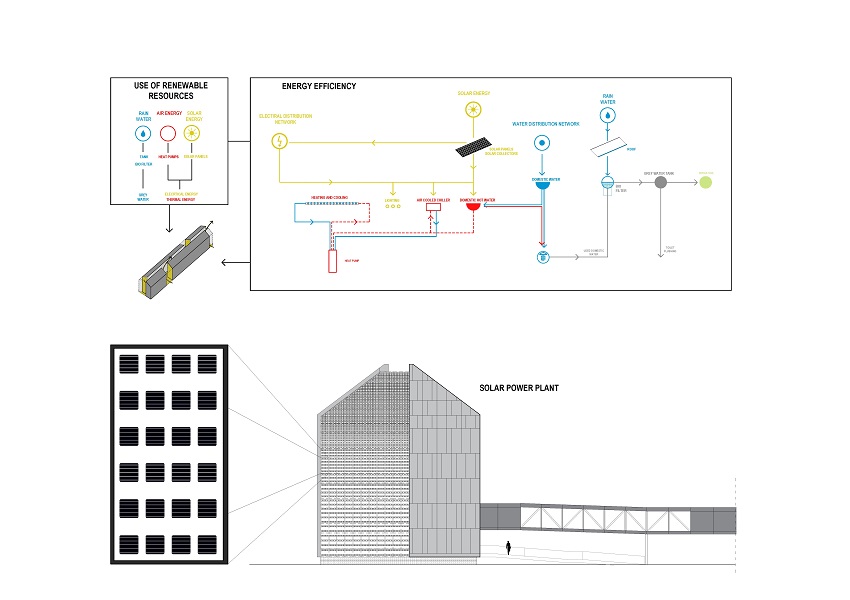 Please mention 5 major 'Sustainability' features you incorporated in the project.
The student pavilion is an energy-efficient building with an energy rating of A+, thanks to the use of ecologically friendly materials and renewable energy sources.
The façade is made of energy-efficient ventilated fiber-cement paneling. A solar power plant has been integrated inside of the building's glass façades, which provides the need for electricity and reduces pressure from sunlight on the interior.
A water distribution system has been installed throughout the building to gather rainwater and grey water, which is filtered and used for toilet flushing and irrigation of surrounding green areas.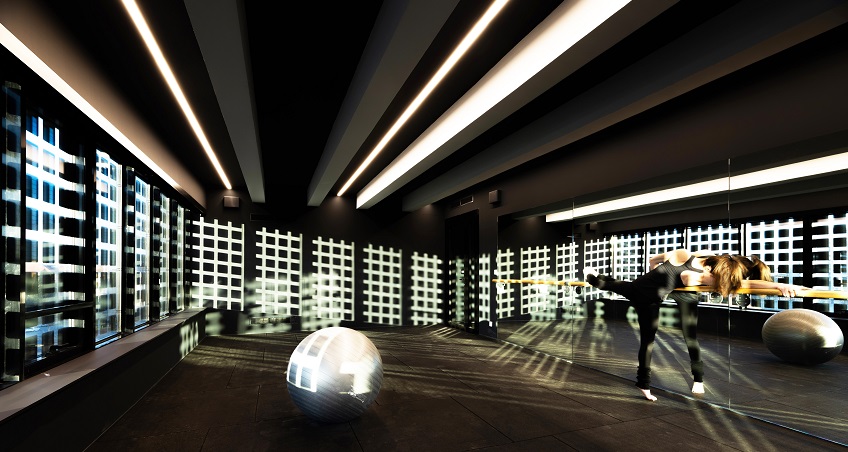 Additional solar collectors have been installed above the existing parking lot as a supplement to the energy system for domestic hot water preparation, thereby providing around 40% of overall needs for domestic hot water.
Built-in lighting is provided by modern energy-efficient bulbs with LED light sources.
Waste from the student pavilion is sorted in waste bins and prepared for collection in a waste compactor and recycled.
What is the total area of the project, estimated cost and design-to-finish time period of the project?
Gross surface area is 16,965 m2 and the total cost of the entire project was around 26,000,000.00 € + VAT. The design process started with a public competition in 2015 and the building was completed in 2022.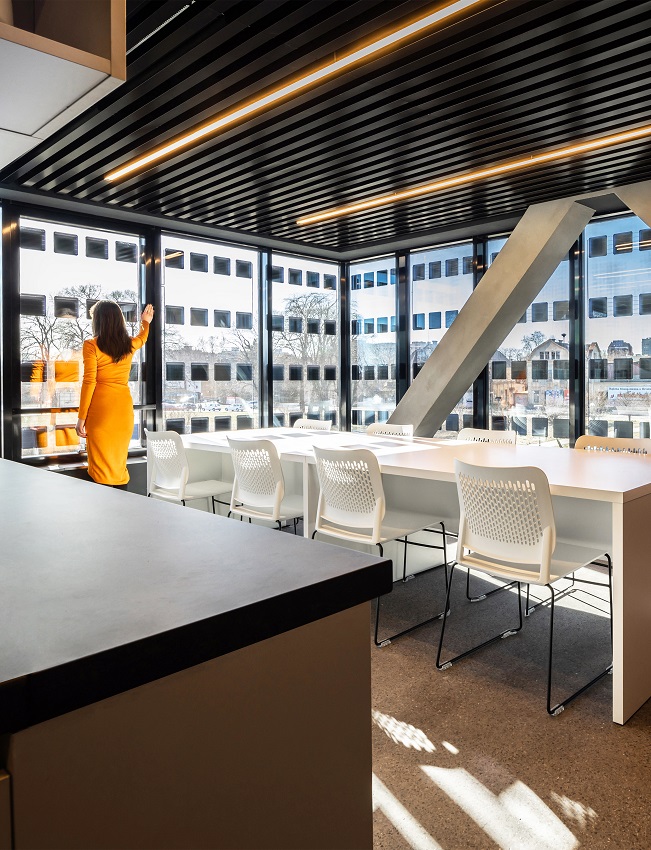 How do you see architecture in cities changing to overcome climate catastrophes?
In Croatia, the current changes are small with few significant pollutants, since we are a small country with a relatively poorly developed industry. In combination with a moderate climate, the signs of climate change are relatively weak, so there is no immediate danger that would trigger faster changes. The current regulation is quite strict, since it is part of the European guidelines and the biggest changes in architecture are actually seen through the energy renovation of buildings. Unfortunately, such renovation through the hands of uninterested designers destroys a lot of buildings that had architectural value.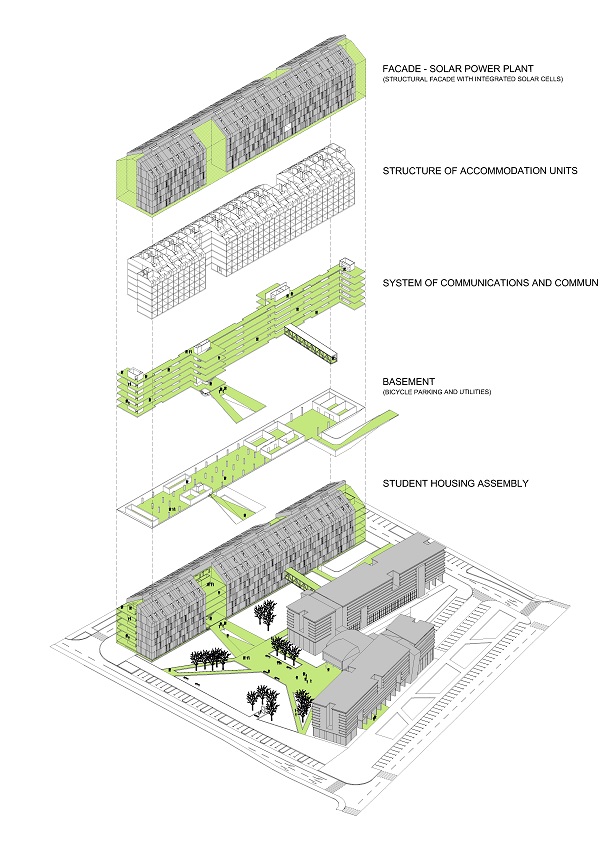 Flawed Urban Planning and age-old drainage and sewage systems has taken a toll on cities of the world – Your valuable insights to overcome this major issue, so as to make cities flood-proof, safe and livable.
In Croatia, such problems are mostly related to the Adriatic coast, since the construction pressure is enormous and the infrastructure does not keep up with this construction momentum. The problem is multi-layered and the solution practically does not exist. Not every city on the Adriatic coast or in the world can be fenced-off with a dam against the tide like Venice. In this context, it seems to me that the only real solution is to work on changing the character of the people themselves, so that they are less greedy, more ecologically aware and more satisfied with moderation in consumption.
This is something that needs to be learned and taught from early childhood. Such an approach combined with quality spatial planning (which should be done by people who are educated and aware of ecological approaches) can be the right direction for our self-healing. However, such changes are slow and currently we treat the space that surrounds us as a commodity on sale, use it and throw it away.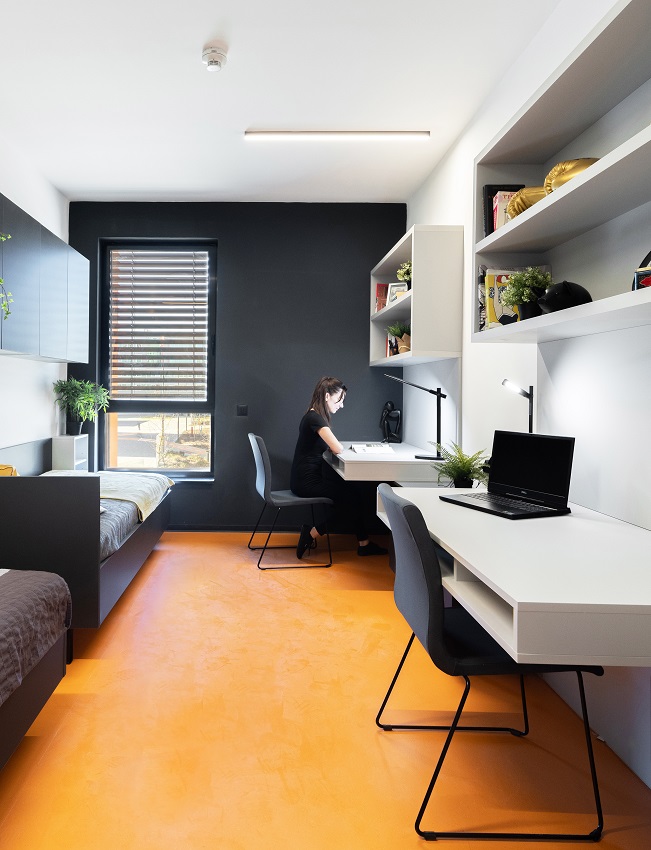 Which significant aspects of the global platform 'zerobeyond – the new frontier!' did you liked the most, and why?
I adore how 'zerobeyond – the new frontier!' closely ties architecture to daily struggles and issues that we confront both as people and as architects. It demonstrates the duty each one of us has when interacting with nature in any way. I love all the interviews so much, because not only by communicating among each other in such way we can get the bigger global picture of struggles and difficulties, but also get to share solutions and ideas as to how we all can overcome them as a united force.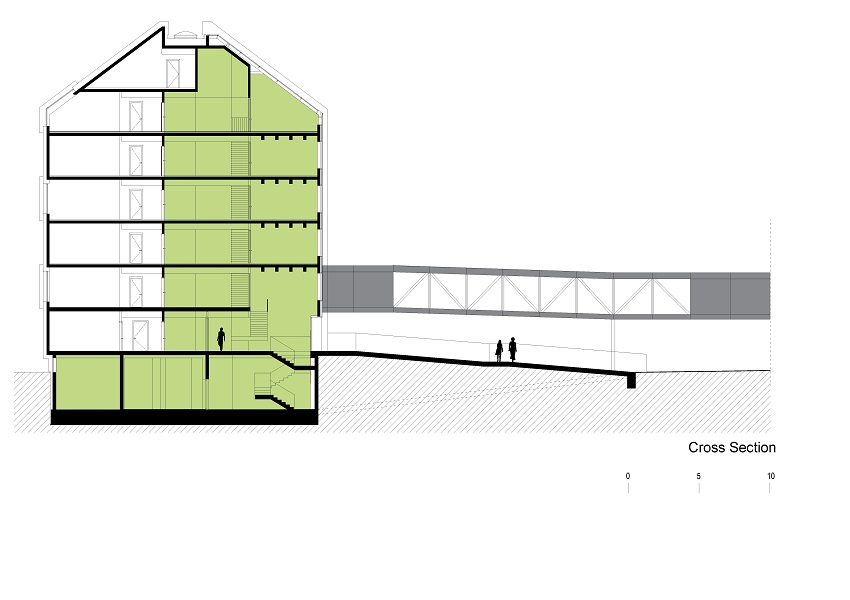 How would you describe Nenad Ravnić as a leader and a person?
It is very difficult to describe myself. I would rather leave that part for others. The image I form of myself is burdened by various reasons. I have certain explanations for everything I do. However, the image others form about me is simplified and often banal, because people do not like to think about other people's problems and reasons.
I invest a lot of energy in transferring my knowledge to others in the team, because a team is only as strong as its weakest link. I especially want others to feel how beautiful it is to compose architecture (smiles). You can only compose spontaneously and without coordination, when you no longer have to think about how the note looks like and what tone sounds like. Only when you see that beauty, architecture, no matter how hard the job is, is no longer a job you want to run away from.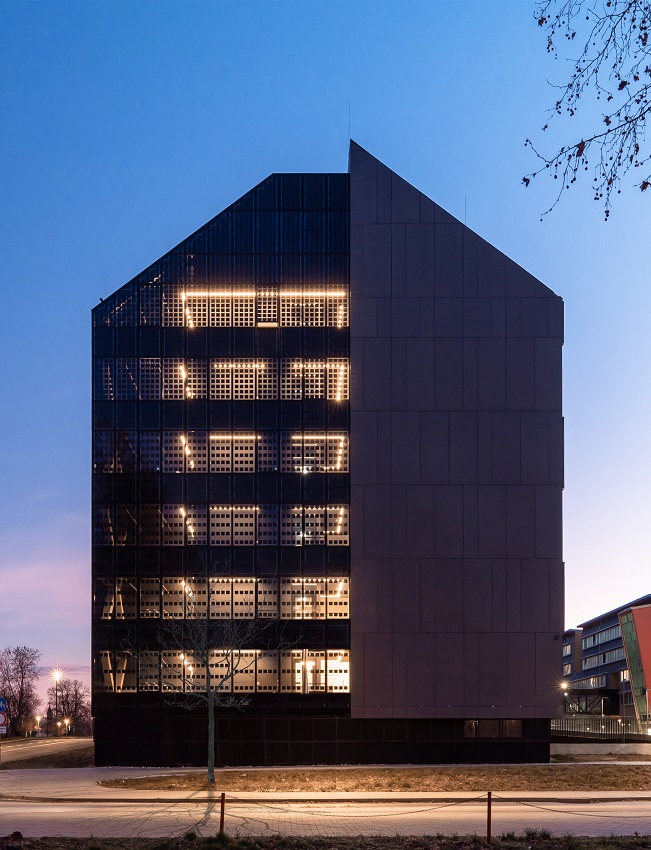 NeuroArchitecture is fast catching up with architects around the world. Your views as to why architects should make use of NeuroArchitecture.
I believe it has always existed, but perhaps not with the current degree of scientific rigour. Every architect, in my opinion, is aware that their creations have influenced how people think and feel. With that comes great responsibility and we must understand that through architecture we can impact human behavior, performance and well-being.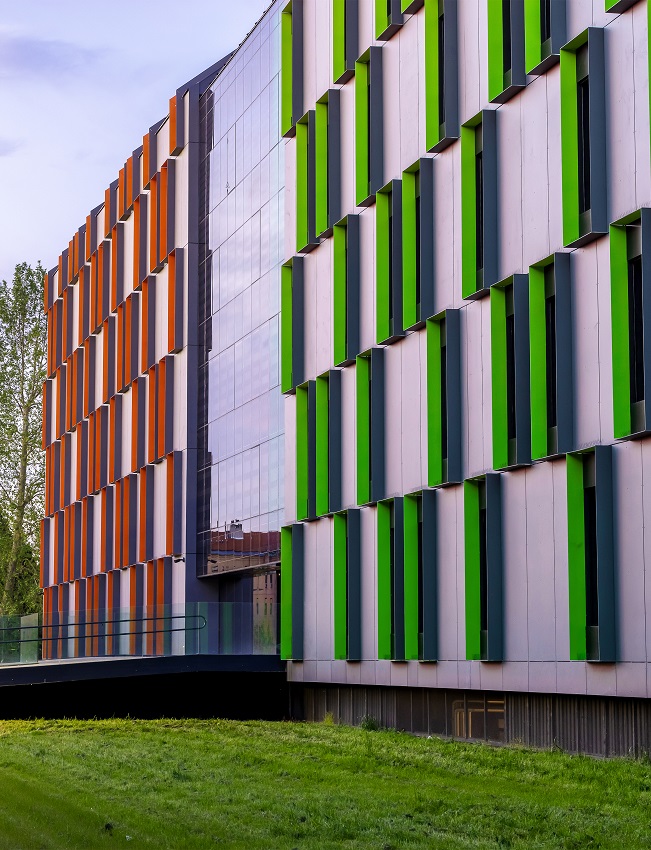 Please state five recent awards' win by NFO.
2022: Residential Architecture Design Winner – Idea – Tops Award for 'Student Pavilion of the University Campus' in Osijek;
2022: BIG SEE Award – 'Paleo Park' Project;
2020: Award Architectural Competition – Winner – 'Viewpoint Smričnjak' Project;
2019: Award Architectural Competition – Winner – 'Koprivnica Center' Project;
2019: Croatian Chamber of Architects Annual Award – Nominated – 'Stella Maris Swimming Pool and Reception' Project;
2019: EU Mies Van der Rohe Award – Nominated – 'Broken Landscape'.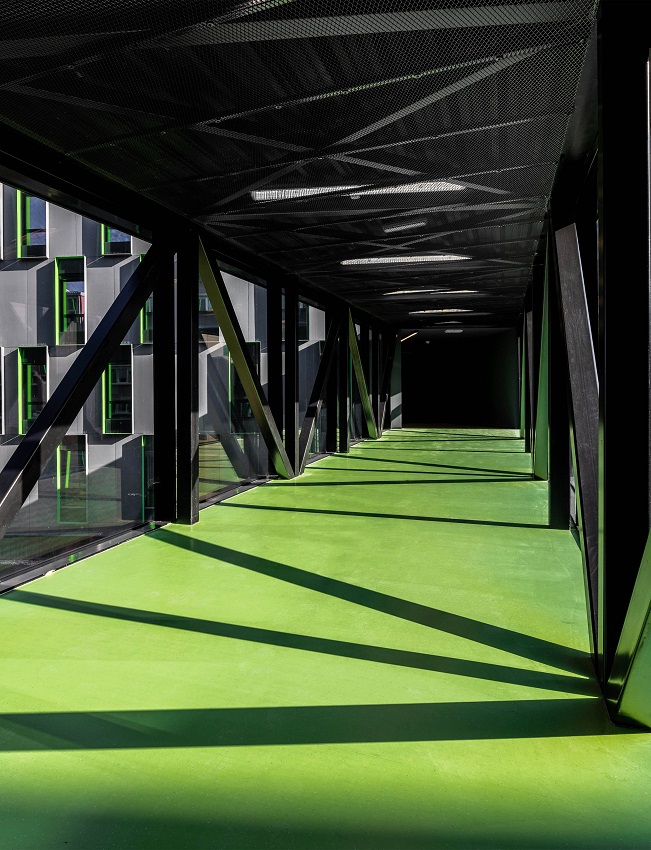 Image Courtesy: NFO