In the year 2009, Cypriot architect Elina Kritikou and French – Japanese architect Kenzo Yamashita established EKKY Studio Architects in Nicosia, Cyprus. The innovative and creative studio's philosophy of designing sustainable and engaging architecture is focused on people, tradition and culture.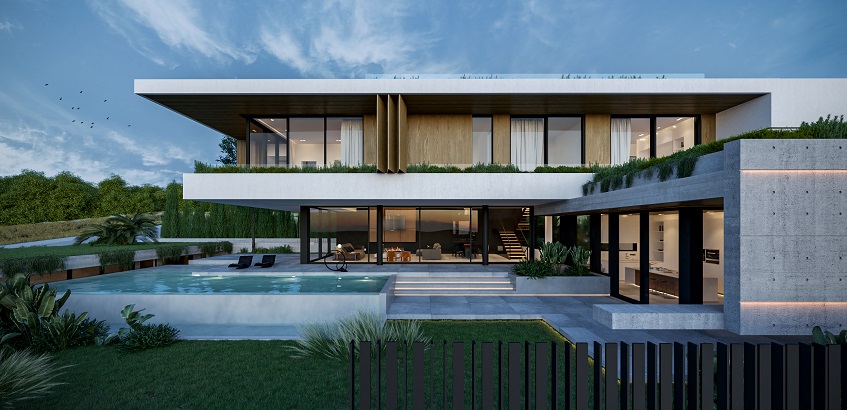 The multiple award-winning EKKY Studio Architects has created its niche with its fresh approach to architectural design with awe-inspiring creations. Their amazing creations are prominent in Cyprus, France, Greece and Tunisia, each distinctive from the other.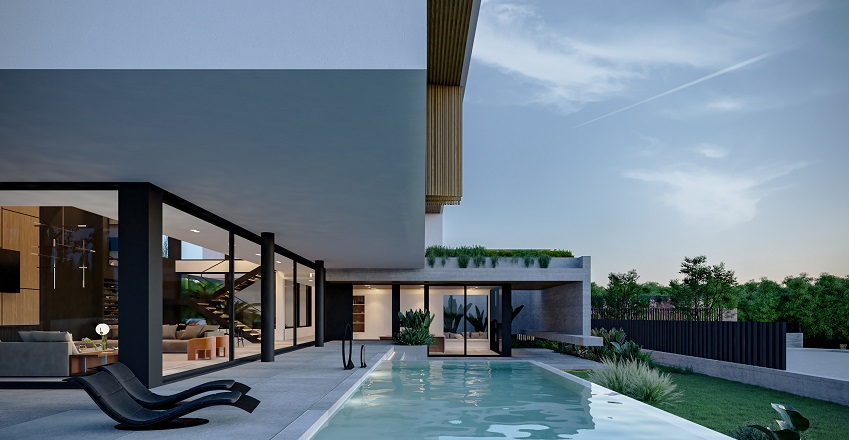 The talented duo have maximized the potential of each project by implementing diligently environmental, social, economic and Bioclimatic solutions as their fundamental approach towards amazing success.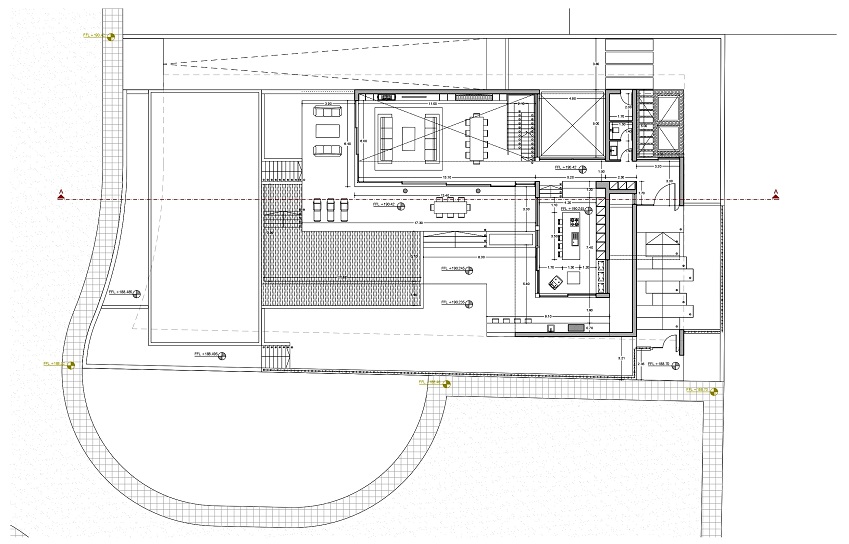 'KJ House' project concept is focused around vertical and horizontal axes in plan to provide breathtaking views of Limassol city and nearby hilly terrains. The location of 'KJ House' creates the living spaces amongst the region with green open features.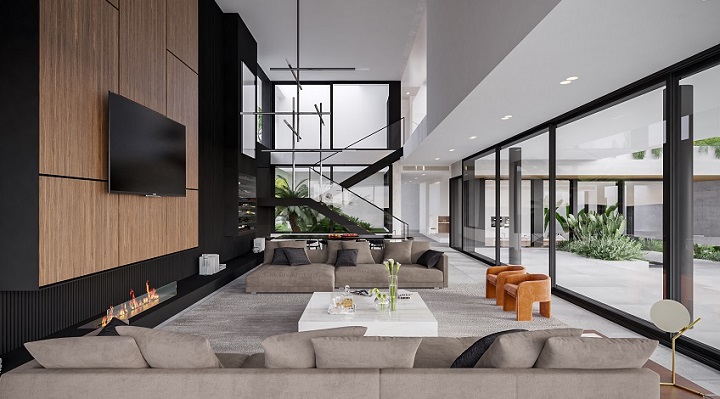 The green spaces have been beautifully brought into play by the architect duo to act like pockets and part of the whole house. Thereby, it provides with a sense of freshness and openness. The big open spaces and floating elements add a vital designing characteristic to create the ambiance of infinity!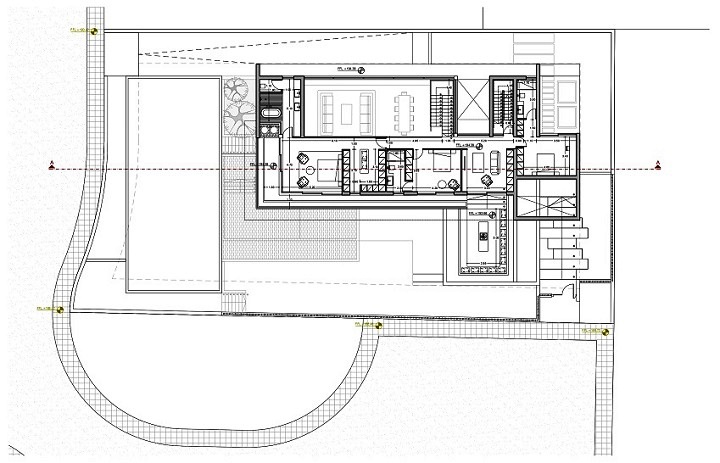 The major highlights of 'KJ House' are the double-height entrance, living and dining space, overfloating 'infinity' pool, floating slabs in kitchen space and the pavilion creates an irresistible experience for the owners.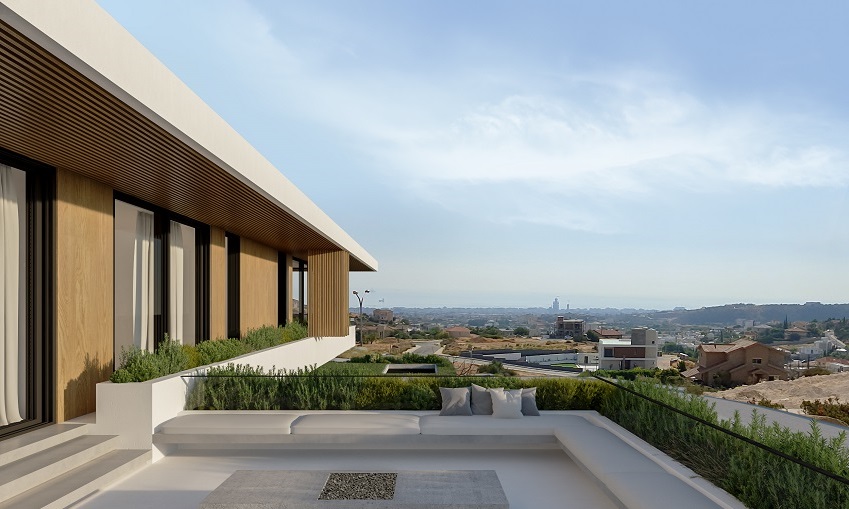 The design creation is described by a series of vertical axes that relate to a strong horizontal circulation axis. This innovative arrangement collocate the space around the garden to provide the beautiful views of Limassol city, while ensuring the needed privacy from the surrounding viewpoints.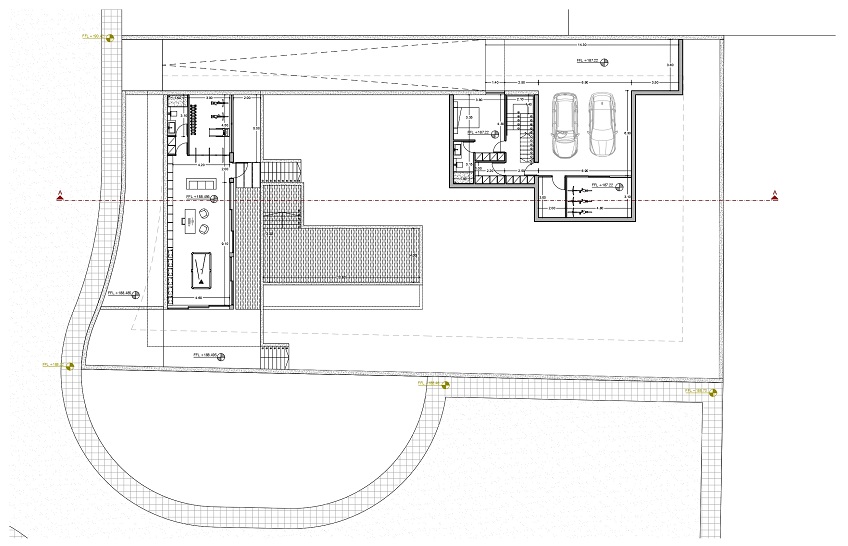 The ground floor's functions are allocated in two volumes – the horizontal space of the living and the dining area formed in an 'open plan' design and the vertical space of the kitchen, designed 4 steps lower to keep the privacy of the space.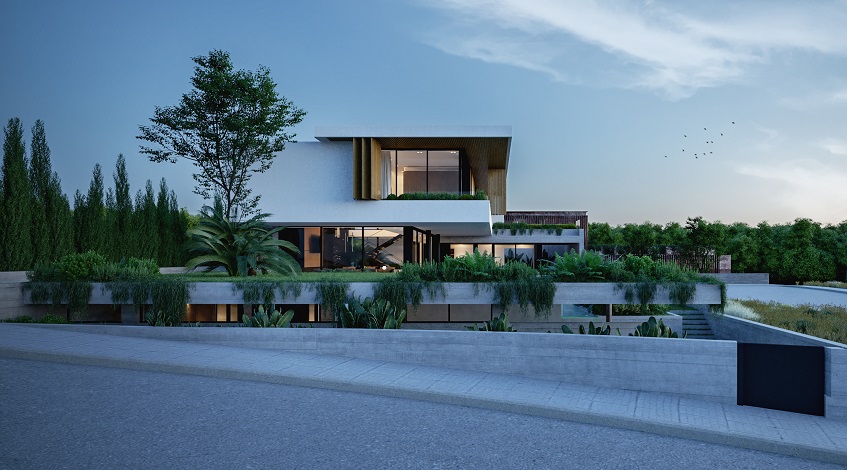 The pavilion in the 'open plan' is kept in a lower level, which is completely detached to the main house functions.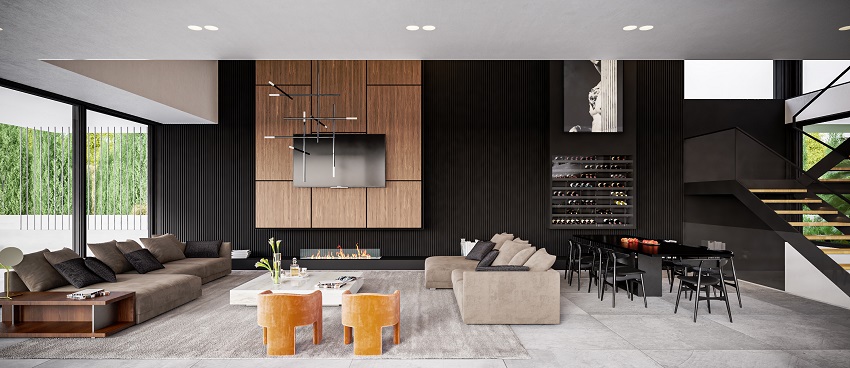 All the bedrooms have been designed in the first floor for total privacy factors and scintillating views, thereby leaving the back space totally free. The ambiance of openness is achieved by the double-height of living and dining areas. The garden provides a sense of nature in abundance feel.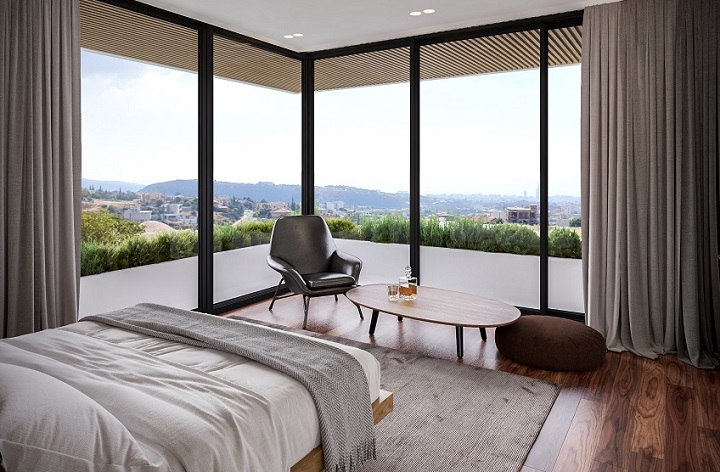 'KJ House' project's vital point of the concept integrates the green spaces throughout the house in multiple ways. Apart from the block's green space, there are in-between pocket gardens as an internal space of the house and green space as the external space of the house.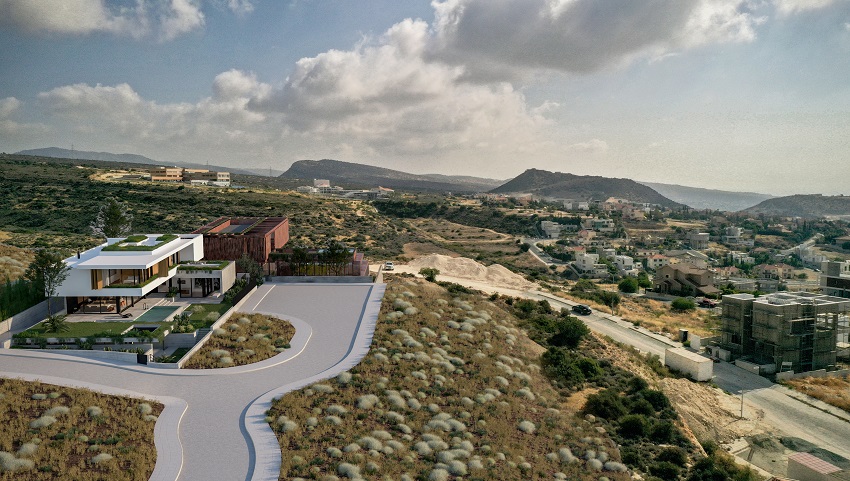 Image Courtesy: EKKY Studio Architects