The GEN Z Series is committed in the quest to find young talented future architects from all over the world. The quest has taken 'zerobeyond – the new frontier!' to various continents, countries and universities of the world. These young architects are selected for multiple qualities that would not only make them a better leader in their profession, but also a great human being to better lives around them and the world at large.
The stringent process of selection is based on their 'first impression' they make while interacting with the Editor-in-Chief. Being respectful to their seniors and elders in their professional and personal lives also matters a great deal to make the cut. Their commitment towards understanding and following the 'Brief' is one of the main criteria for the selection. A good architect is always respectful in their approach and always meets the 'Deadline'. I must confess honestly that majority of GEN Z students lack most of the above-mentioned qualities in their interaction.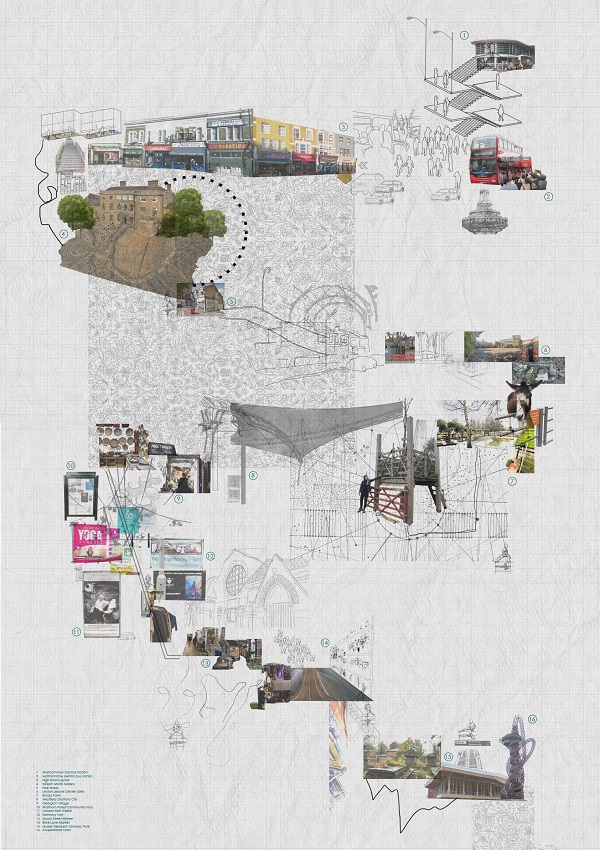 The GEN Z Series has a very special and significant role in shaping the future architects of the world. This once in a lifetime opportunity for the GEN Z is truly unique, because no other publishing media houses in the world provide such a golden opportunity to the younger generation. We are committed to groom the GEN Z to be well-prepared for the catastrophic future they will have to overcome to better lives for a safe future.
The GEN Z Series travels from the African continent to Europe – from the University of Khartoum in Sudan to the University of Westminster in the United Kingdom – to find a young humble architect Aisha Nadim. In the year 2021, she graduated from the University of Westminster with a B. Arch degree. A truly committed daughter, Aisha helps to manage her mother's cake business 'Cakes by Taranum'. This special quality in helping family business, in spite of her busy working schedule as a 3D Designer at Possible Technology, shows her commitment towards life, family and profession.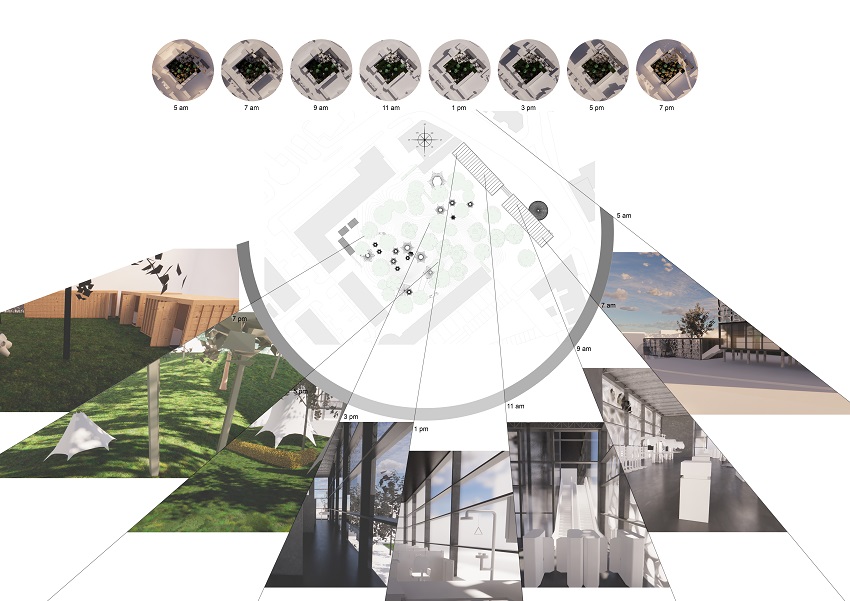 The enthusiasm Aisha Nadim exudes is infectious in nature. Carpe diem! She grabbed the opportunity with both hands to showcase her design creations – a combination of conserving Nature and create architectural beauty simultaneously. I have really enjoyed my interaction with Aisha, who is respectful and passionate about architecture and life. She loves to get involved in sports like badminton, skateboarding and Wing Chun. In her spare time, Aisha enhances her knowledge by visiting various galleries and exhibitions.
Aisha Nadim talks to Johnny D about her interesting journey in the world of architecture.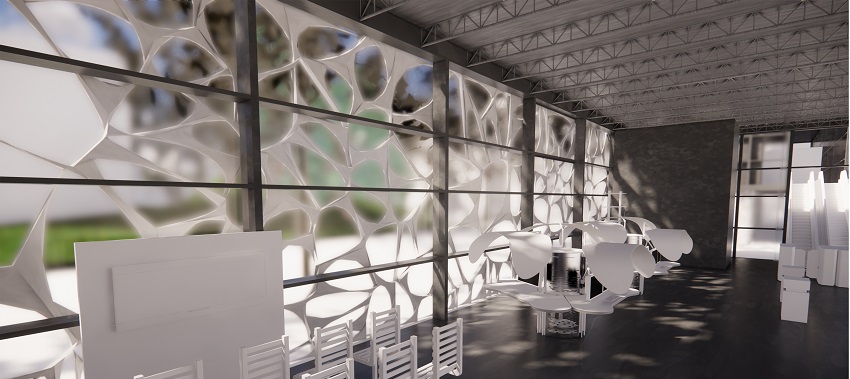 Your childhood ambition, did you always wanted to become an architect?
During my High School days, I was really amused by history and politics. I also enjoyed the creative subjects like art. It was a very tough decision to choose between architecture and law, as I could see myself in both the careers. I was also fortunate enough to have experience in both the fields. My work experience with Squire and Partners was amazing and it really solidified my career ambition as an architect.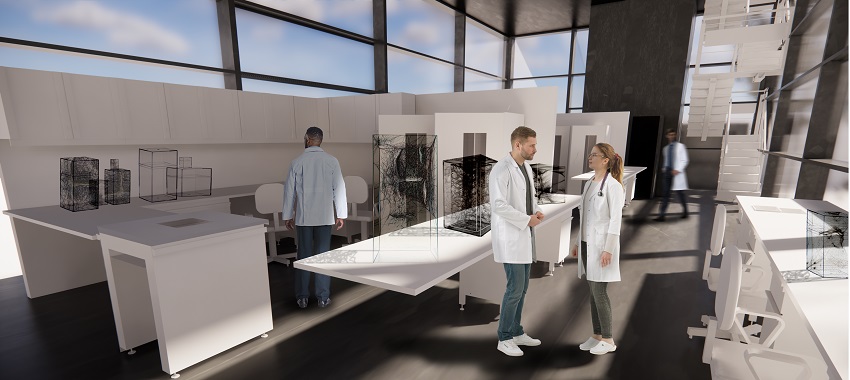 Briefly describe your project.
In the UK, there are a select few species which are now classified as endangered. Arthropods are one of them, including insects, arachnids, myriapods and crustaceans.
My final year project investigates the ecology of Leyton and researches the benefits of re-wilding spiders through means of 'Leyton's Spider Research Centre' – RSRC. The facility will be researching the benefits of spider silk and explore how it can be used within architecture and the built environment.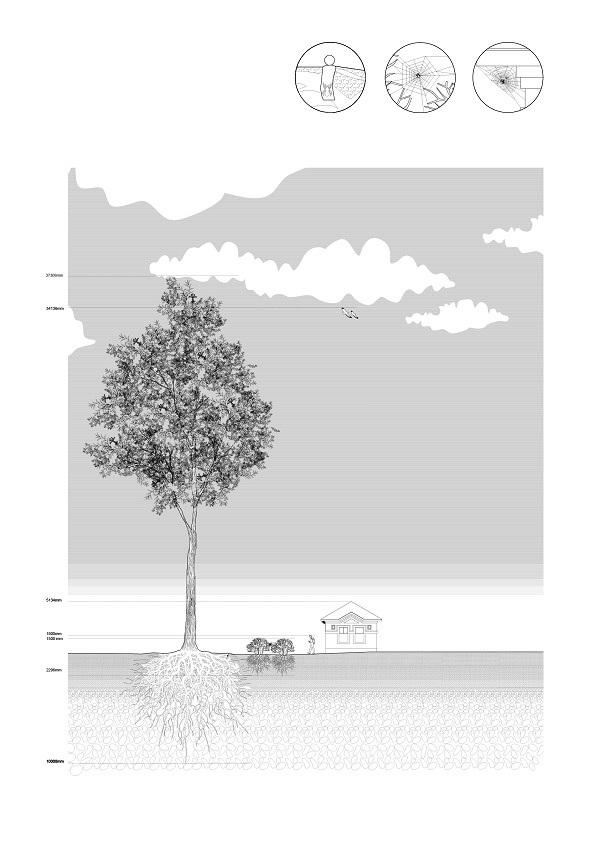 It is not only a conservation service for spiders, but also a gateway for new technology and science. Spiders have evolved to produce silks that uniquely combine tensile strength and extensibility, making it the toughest natural fibre material on the Earth. It even surpasses fabricated materials such as polyamides, polyaramids or other performance fibres. In contrast to those plastic materials, spider silk is a green polymer consisting of almost 100% proteins that are fully biodegradable.
The RSRC is part private and part public building and grounds. The research section is private. The museum and spider fields are public. This will confer the stigma around spiders, educating the public by permitting schools and civilians to visit the museum on the ground floor, or challenging themselves by camping in the spider fields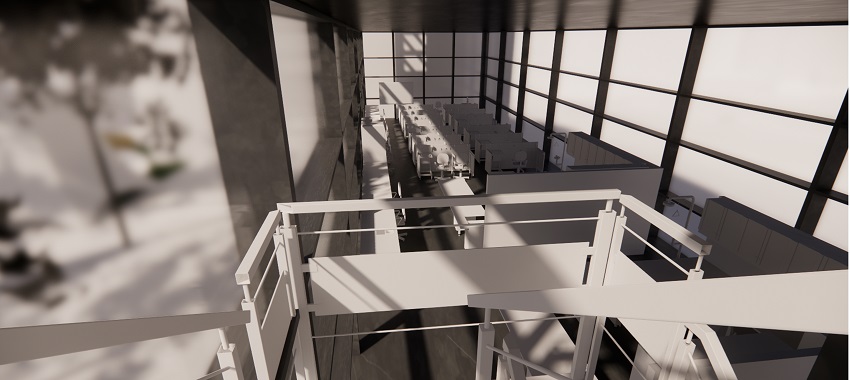 What does 'architecture' means to you?
Architecture is the art that provides us with the physical environment that we live in, providing a creative outlet to express and create environments in an exclusive way, thereby, meeting functional needs and demand for practicality and comfort.
How has it influenced your life as an architecture student?
The spectrum of architecture goes beyond than just mere designing. Architecture influences everything. From the layout of the space, light quality, materiality and the design, can all impact the health, mood and productivity of a person.
Studying architecture has allowed me to view the mundane day from a different perspective. For example, while walking down a street, I start pondering about the space and its relations to the context; how the sunlight hits the pole creating a shadow that casts onto the building; how the texture of path beneath has an impact or perhaps that small alleyway or blind spot that others have not noticed. It helps me to view the day-to-day from a detailed and vast perspective.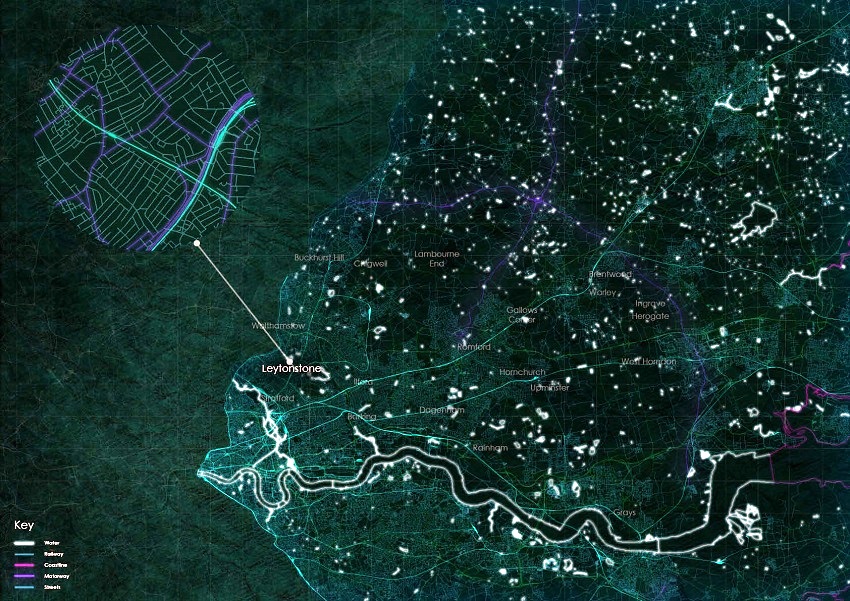 Which National or International architect has inspired you? Please specify as to why?
Normal Foster has had a great influence on the path, I take now. He was one of the first architects that I discovered while researching about architecture. I was inspired to do an architecture case study, based on his work during High School to help determine, whether I wanted to pursue architecture (smiles).
How has the pandemic changed your learning process since the last two years?
The importance of having close interactions with peers and having deep conversations with like-minded people only came to my realization when the pandemic hit. Once learning went online, we all had to adapt and find new ways to interact with others; creating a social online hub for students from all studios to interact with others and share ideas. It taught me the importance of physical presence and what value it has in our lives.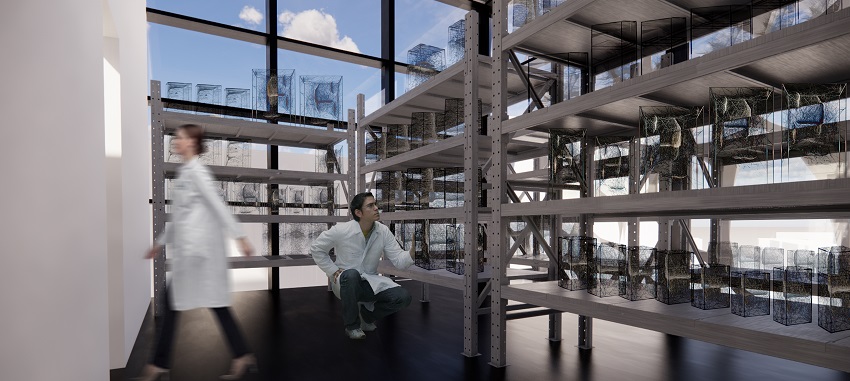 What are your views on 'Climatic Catastrophes' and how architects of your generation will overcome the herculean challenge?
As architects, we have a huge responsibility on addressing climate change. It is important to pay attention to every tiny detail to provide a safe and sustainable build environment. I do believe architects are increasingly becoming aware and thoughtful of the need for sustainable architecture.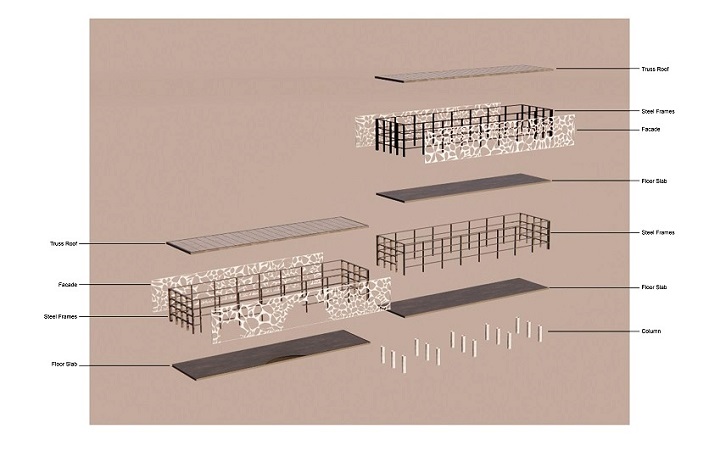 Briefly share with our esteemed readers about your University and Course.
I graduated from the University of Westminster with a Bachelors of Arts in Architecture. The university provides a rich choice of design studios, in which students are taught in small groups by current practitioners. There are lecture courses in environmental and technical studies, history and theory of architecture, as well as numerous opportunities to engage with the profession through construction site visits, mentoring and a work placement.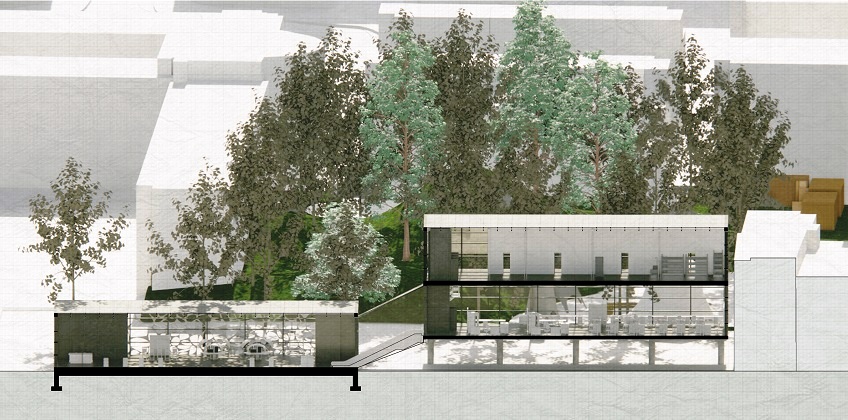 Honours and awards won.
2019 – Part of University Team won the 'Runners Up' Prize at AIA UK Student Charrette, Roca Gallery London 'One-day Student Design Competition';
2018 – Part of University Team Won the 'First' DS Smith Prize / 'Second' in the Architecture Prize at the Fab Fest 2018, Digital City International Fabrication Competition and Public Festival.
Image Courtesy: Aisha Nadim