Renowned Italian architect Dr. Giovanni Vaccarini reaffirms, "Architecture is born from ideas, not from form; form is the outcome of the staging of these ideas." In spite of his acclaimed stature, Dr. Giovanni Vaccarini is very humble and kind in his approach towards everything in life. It is interesting to note his name is similar to the renowned 17th Century Sicilian architect Giovanni Battista Vaccarini, except the middle name. The 17th Century architect was known for the Sicilian Baroque style of work in his homeland during the mighty rebuilding period after the 1693 earthquake.
Giovanni Vaccarini graduated cum laude from the 'Gabriele D'Annunzio' University of Pescara, Italy. In the year 1994, he pursued Masters in Landscape Architecture at University of Waterloo School of Architecture, Ontario in Canada. After completing his Masters, Giovanni Vaccarini completed his doctorate in 'Architectural Composition'. A highly renowned and respected architect and academician in the Italian architectural world, Dr. Giovanni Vaccarini also happens to be a Visiting Professor in various Italian faculties of architecture and engineering.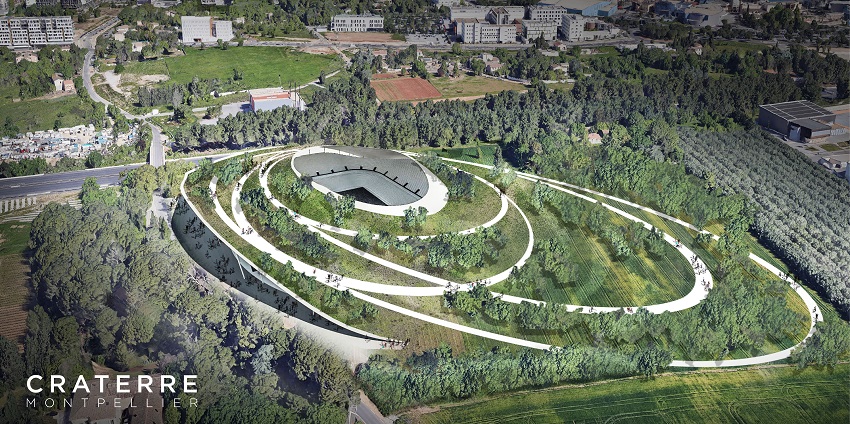 Established in 1993 in Pescara, Italy, the multiple award-winning Giovanni Vaccarini Architetti – SINCRETICA srl architecture is a laboratory of research and experiments, focuses its research on reaffirming the primacy of 'ideas over form'. Dr. Vaccarini's firm happened to be one of the Italian firms selected for The Phaidon Atlas of Contemporary World Architecture – London. With headquarters in Pescara, in the last 28 plus year, his firm has evolved as a design company and expanded with operational branches in Geneva and Riyadh.
Dr. Giovanni Vaccarini is ably supported by Giovana Lamolinara, who is a co-founder of SINCRETICA architecture – the integrated architectural design company. It also activates as a start-up in the hospitality design sector. She is the sole Director and CEO of the company. Giovanna Lamolinara looks after the administration, finance and business management with great skills and acumen.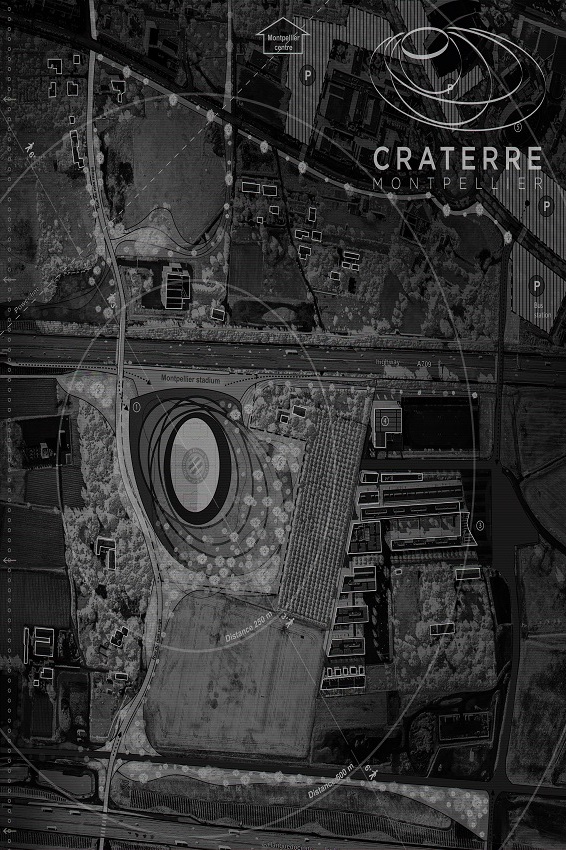 Dr. Giovanni Vaccarini talks to Johnny D at great length about winning the tough international competition to bag the magnifique project 'CRATERRE' in Montpellier, France. His awe-inspiring design creations won not only the hearts of the competition judges, but also it will rewrite Montpellier's landscape in the most fascinating manner.
When you look back at your childhood ambition, did you always wanted to be an architect? How has been your journey so far to etch your name in the world?
Imagining the future has always fascinated me. At some point in my life, I cannot say exactly when, it seemed clear to me that I had to be an architect. To answer why, because throwing forward, designing is part of me. Designing means organizing spaces, but above all, working with ideas and sensations. Now, I cannot even imagine a life without architecture. Even in my spare time, I watch the construction of buildings and admire the architecture. It is not just a job to me. Architecture has become a way of life for me!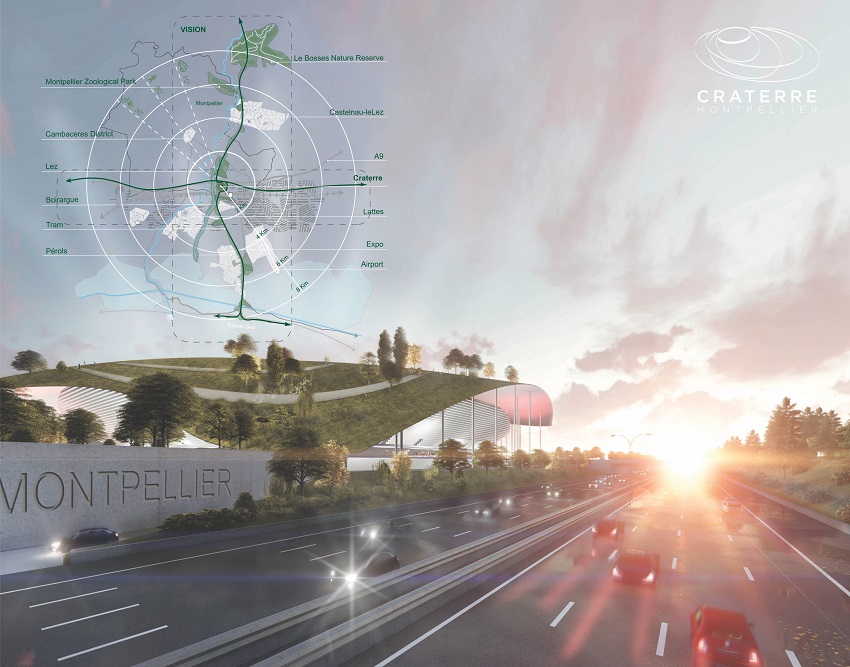 When the client states the brief to you in the first meeting, what really goes in your mind?
Our work is a work of listening and transposition; transposition into architectures of the multiple instances that a client (and a project) puts on the table; the simplest things to understand are the things said, told, but there are many things that are not explicit. That must be extracted and understood. It is a work of empathy and 'deep listening'.
What was the brief of the magnificent 'CRATERRE' Project?
The project started from the need to keep the park and the stadium together. It was an apparently impossible undertaking (built – empty), which generated a very strong contrast and a very strong creative tension.
As the head, what do you demand from the team members during the planning stage?
I ask passion and curiosity! I always demand the maximum, from myself first. I know I can be "heavy" (smiles), but the salt of our work is in the dedication, passion and desire not to be satisfied with the first solution, and always try to put it in crisis with alternative solutions.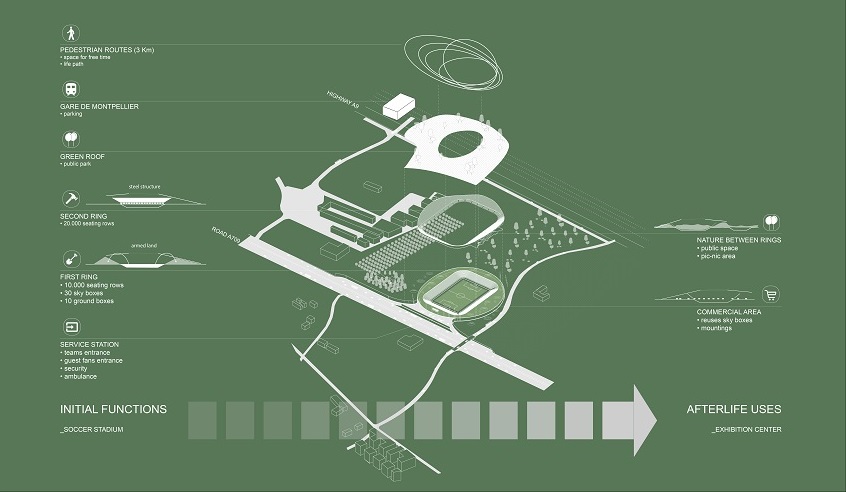 What will be the major challenges you foresee from the planning stage to the execution of 'CRATERRE' project on the real grounds?
The main challenge is to design a nearly zero-energy and fully re-convertible stadium.
How will your team overcome them creatively?
As I said, the design process is always a listening and transposition process. Transposition requires a proactive attitude that can translate all the new demands that arise into architecture from time to time. It is not a linear path, but made up of different fields of direction. However, the destination remains the same.
Describe the 'magnificence of design' of the 'CRATERRE' project from a creator's perspective?
From my point of view, it is a combination of land / park and the stadium (a human artifact). This union takes place on several floors, obviously the architectural one is the most evident, but there are many others.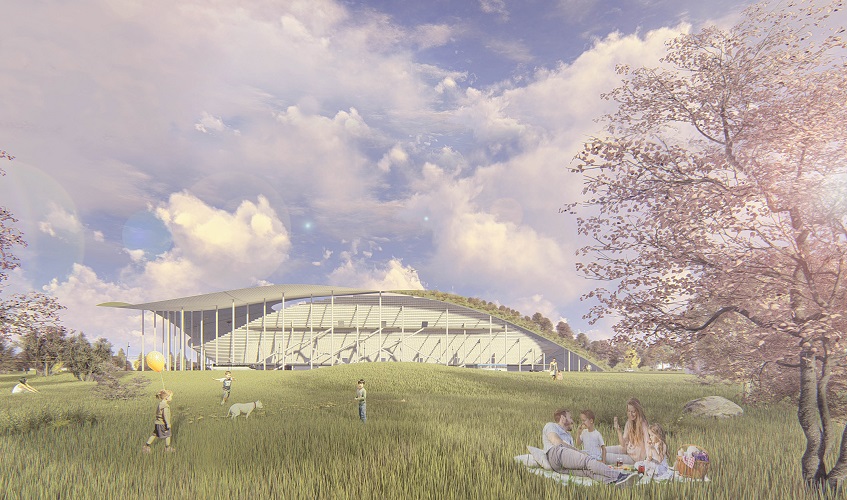 Please mention 5 major 'Sustainability' features you would incorporate in the project.
– Create park-like green surfaces that reduce the 'heat bomb' effect;
– Compensation of excavations and fillings. No landfill handling;
– Rainwater recovery and water management;
– Production of electricity from renewable sources;
– Use of recycled or recyclable materials.
When will the 'CRATERRE' be realized for the world to enjoy its hospitality and sports' action – a time period?
The project is currently only in the competition phase. We had the Special Jury Prize. However, we do not know if and what will be the timing of its development. Furthermore, the pandemic has changed many of the development prospects of these structures with a large concentration of people.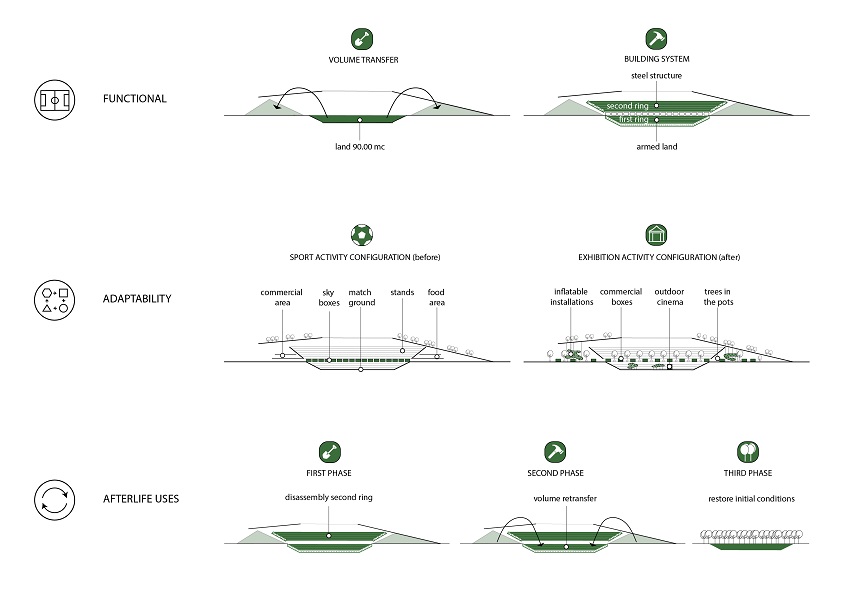 How much significance would you attribute to the conscientious efforts of the civil / structural engineers in this massive project?
Design is a complex and collective process in which multiple actors contribute. Structural and plant design (engineering in general) is one of the aspects that contributes to the development of architecture. So it is a very important aspect. It is a piece of the project.
Climatic catastrophes have become so very prominent in 2021. How can or will architects of the present times overcome such destruction to safeguard the community at large for the safe future for the generation to come?
The role of architects is very important. Architects are deputies for the transformation of the territory. They have a greater responsibility in the choices that can crucially affect the structure of our environment:
– Localization choices;
– Soil modification and water runoff;
– Definition of permeable and green surfaces;
– Energy management and use of resources; and
– Materials management (recycled and recyclable).
Architects are, however, part of a social and economic chain within which choices are formed. Therefore, they can guide and push so that some choices go in the direction of environmentally friendly and eco-compatible, but there must be a collective awareness that bring the whole system to progress in this direction.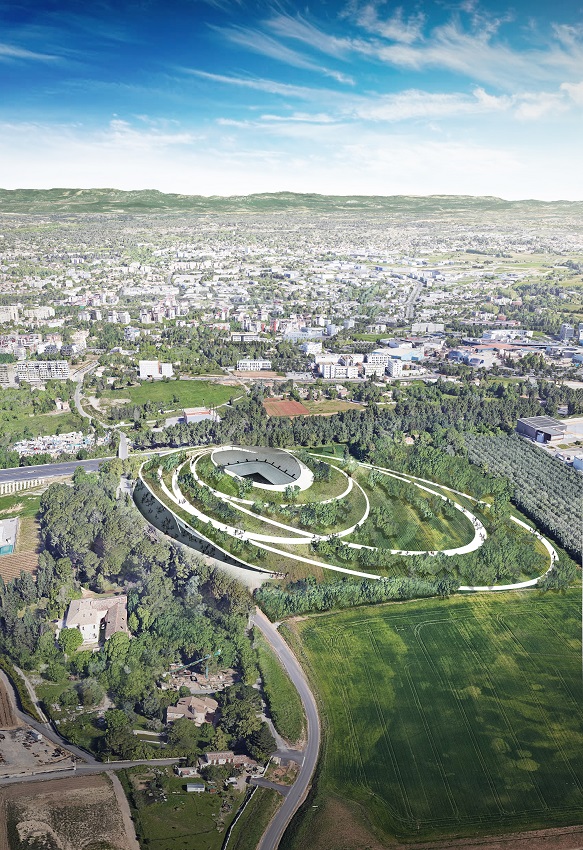 As a Professor, how are you preparing young student architects to face the herculean task to overcome the climatic catastrophes through design creations?
The responsibility as an educator is even greater (the responsibility of being an architect is added to that of being an educator). I always try to give my students sensitivity towards environmental issues as crucial themes in the design approach – An attitude that always places man and his environment at the center of the project. This approach also goes through small "simple" things: Observe the natural cycles of the site, where you are planning and insert the new intervention with respect.
What are the various projects your firm is currently busy with, in various cities and countries?
At the moment our office is involved in various projects, two of them are quite important in my city Pescara and another one in Abruzzo for a school. The school is a very interesting theme. We are planning to participate in various architectural competitions on the school theme. In Italy, we are working in Perugia and we have three very interesting projects in Riyadh in Saudi Arabia.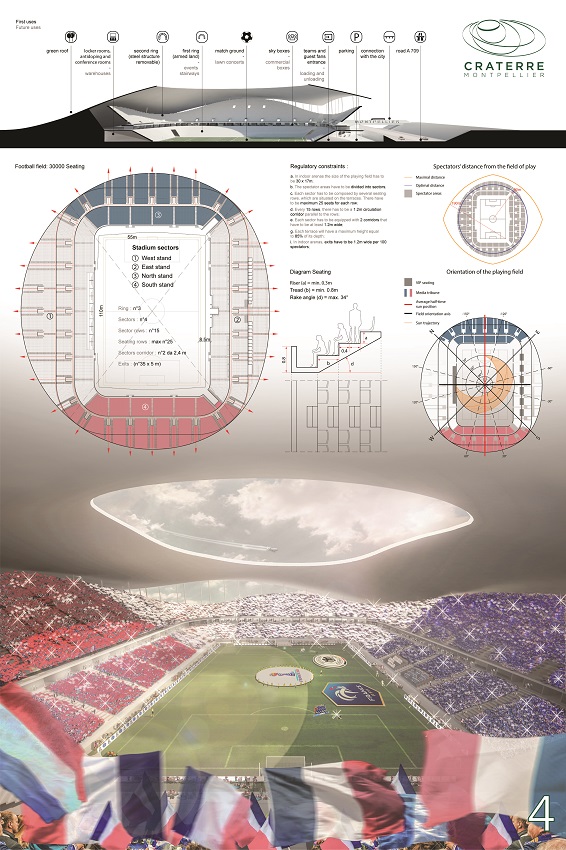 How would you describe Dr. Giovanni Vaccarini as a leader and a person?
Describing yourself as a person is always difficult, because you risk of confusing what you are with what you would like to be. I can say for sure that as a person and leader of my office, are not distinct parts. There are no double faces, but simply different moments in which the person expresses himself, but, always the same person.
In life and in my work, I have never spared myself. I like to spend myself with all my strength in what I love. In the studio, I dedicate myself with passion and generosity to many projects at different scales, always with the same intensity. I always participate with closeness to all the events of those who work by my side. They are life companions, even before being workers!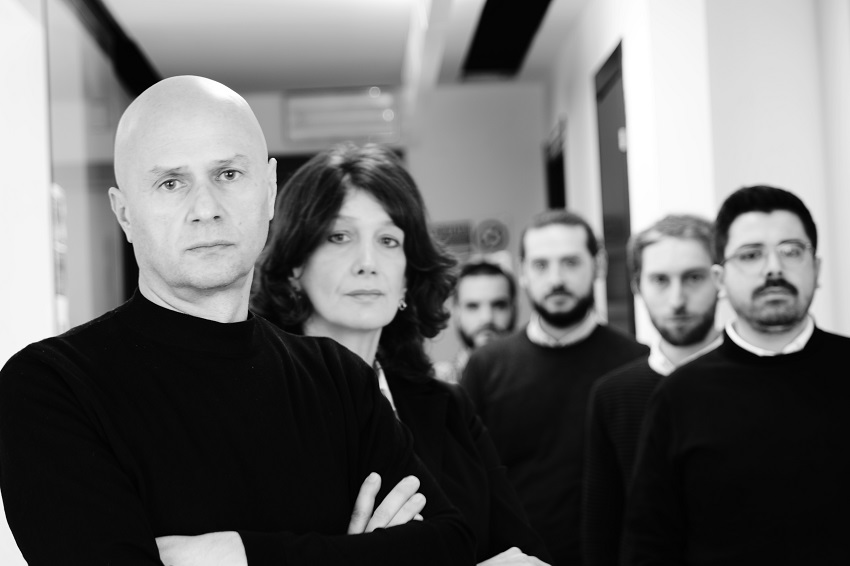 State five recent awards won by Giovanni Vaccarini Architetti.
– 2020: Winner of 'The Plan Award, Category: Production'.
– 2018: Winner of 'The Plan Award, Category: Sports and Leisure'.
– 2017: 'One of the Winners of the Architizer Award, New York'.
– 2016: "Prix Bilan de L'Immobilier" – Geneva, Category: 'Renewal';
– 2015: Lakov Chernikov Prize at the 'Triennale of Architecture in Sofia, Bulgaria'.
Image Courtesy: Giovanni Vaccarini Architetti