The GEN Z Series travels to my mother's motherland Indonesia to meet a very talented, creative and multiple award-winning student architect Aloysia Griselda. In the year 2021, she graduated as an architect from UNPAR – Parahyangan Catholic University, Bandung in Indonesia. Currently, Aloysia is working as an architectural designer in 'An Atelier for Architectural Design' in Jakarta. She is also assisting her partner to establish a small boutique design studio. The dynamic duo regularly participates in various design competitions to etch their names in the architectural design world.
Aloysia Griselda's father happens to be a Civil Engineer, who has gifted her daughter his artistic flair of art. Housewife mother has strongly stood by her eldest daughter's quest to become an architect. With such strong support system, Aloysia has truly made her parents proud having won multiple awards during her studies. She reveals, "I always carry my sketchbook to capture interesting architectural creations and landscape." Humble, a risk-taker and result-oriented individual, Aloysia is truly going to make a global impact with her design creations in near future.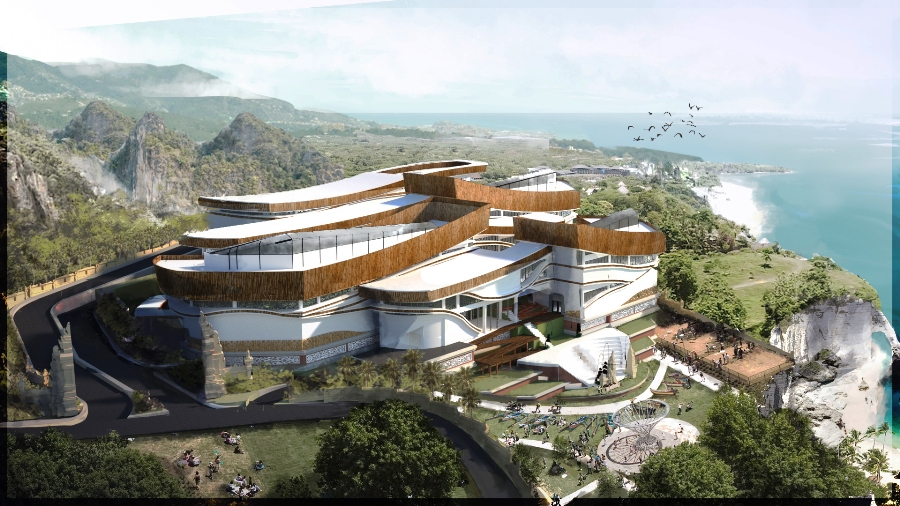 Aloysia's creative approach in designing projects is truly flawless. Her designing skills are impeccable. Meticulous detailing reflects her personality as a truly remarkable architect, who has excelled with her hard work and dedication towards architecture. She enthuses, "For me, users' activities, surrounding environmental and a unique touch of concept are the most important things in a design." With an inborn liking for creating works of art that would be useful for people, Aloysia chose architecture as the only profession, she was destined for. I have really enjoyed interacting with Aloysia Griselda and knowing her as a talented soul, who will go places with her design creations.
Aloysia Griselda speaks to Johnny D about her journey into architecture and her magnificent project 'Balinese Traditional Fishermen Museum'.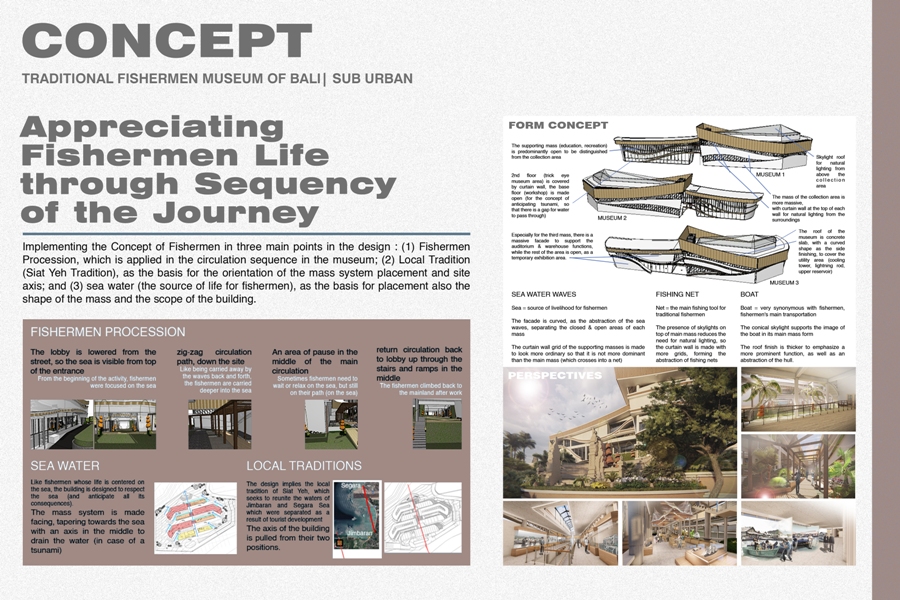 Your childhood ambition, did you always wanted to become an architect?
Art has been very close to me ever since my childhood. It has become a hobby that I continue to pursue even now. I have ambitions to be able to create works of art that are not only visible, liked and recognized, but also useful to many people. Architecture as a 'work of art' that can accommodate human activities has attracted my interest ever since my Junior High School days. Honestly, I cannot imagine myself studying any another major (smiles). When I entered into architecture course, I really enjoyed it! Now that I am an architect, I am in love with my profession.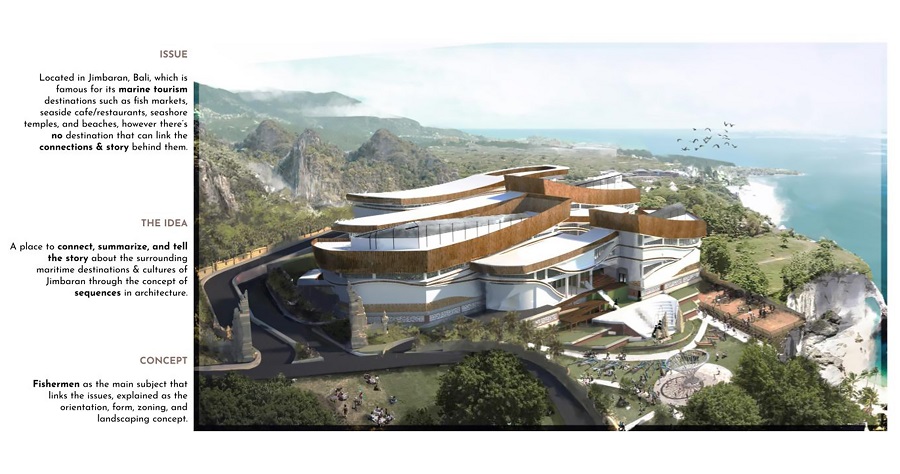 Briefly describe your project.
Bali is famous as a tourists' destination for its beaches and seafood. It was also once a traditional fishing village. 'Balinese Traditional Fishermen Museum' in Jimbaran aims to preserve and reintroduce Balinese Traditional Fishermen and their Culture as one of Bali's main traditional professions (swadaya), which is the least known or preserved in conservation and tourism functions. The museum will also make Jimbaran a complex of Marine Tourism destination.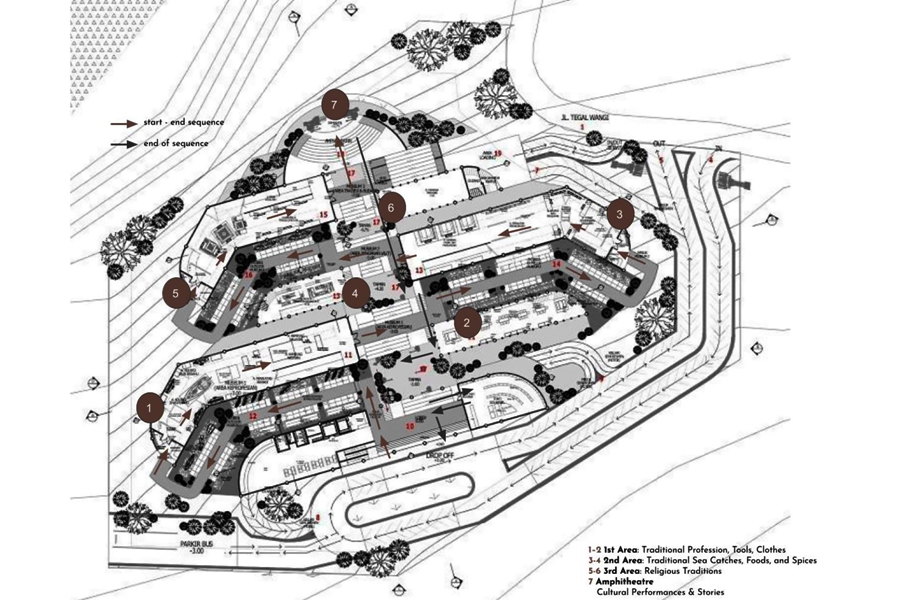 The museum will act and perform as an exhibition area and have multiple supporting functions, such as workshop area for learning, recreation and amphitheater, archive and laboratory area for conservation, as well as have indoor and outdoor seafood food court areas for visitors to enjoy delicious Indonesian cuisine.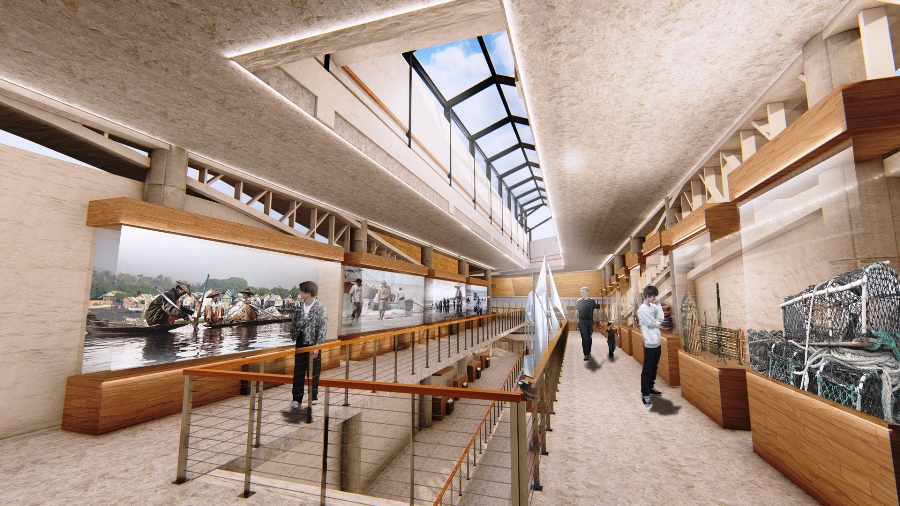 The design implements the 'Concept of Fishermen' in three main points: (i) Fishermen Procession, which is applied in the circulation sequence in the museum and the interior's nuance; (ii) Local Tradition (Siat Yeh Tradition), the basis for the orientation of the mass system placement and site axis; and (iii) Sea water (the source of life for fishermen), as the basis for placement also the shape of the mass and the scope of the building. The building's form is the abstraction of fishermen's boat and nets, while catching fishes on the sea.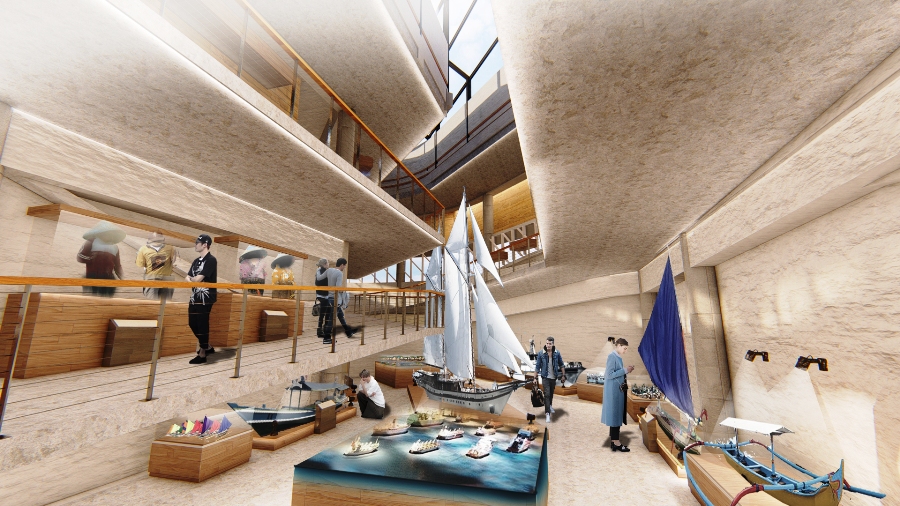 What does 'architecture' means to you?
Architecture's literal meaning is a study to design and construct building including the space and form, but more than that I see architecture as a field that cannot be separated from many other fields. Studying architecture means studying various other aspects of life. Architecture cannot stand alone, such as only creating beautiful forms, façades, building structures, but it must be in harmony with needs, activities, culture, etc. Moreover, good architecture should not only 'accommodate', but also be able to 'improve' the quality of life and activities of its users and be 'harmonious' or 'beneficial' to the surrounding natural environment.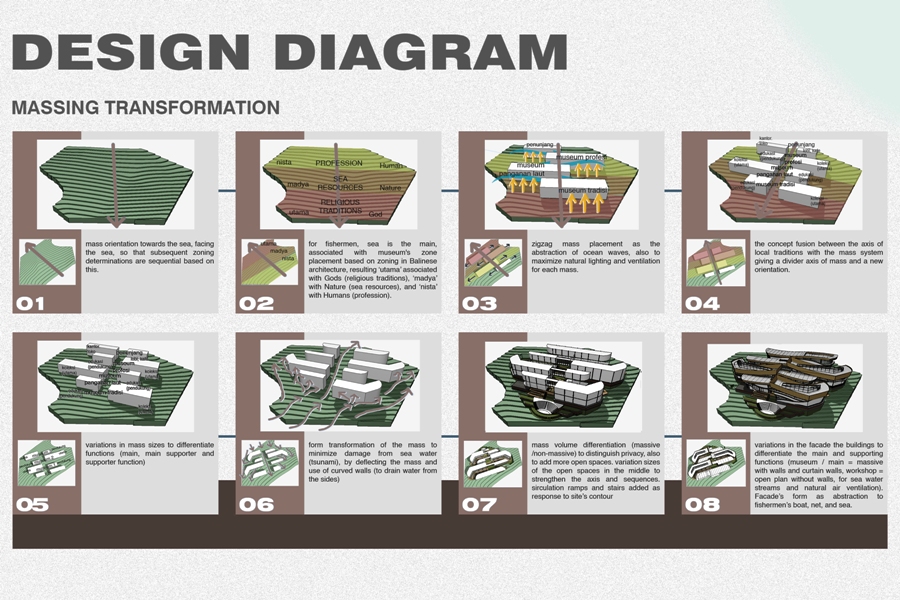 How has it influenced your life as an architecture student?
I have become a more sensitive person to my surroundings as an architecture student. Being an architect must be sensitive to the physical conditions and atmosphere of a place, procession of activities, social interactions that occur, how culture is attached to activities, and the way surrounding natural environment's position and condition influences the design. I also was not an aesthetic type of person earlier, but architecture has changed my aesthetic sense and improved my sense of form and color composition (smiles).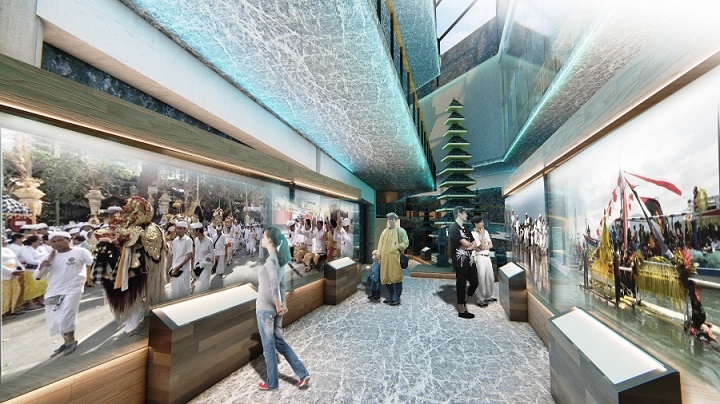 Which National or International architect has inspired you? Please specify as to why?
National architects that I like are Ridwan Kamil and Antonius Richard. They both have deep exploration of form in architecture with good reasoning behind their creations. Ridwan Kamil explores forms based on philosophy and stories. My favorite works of him are 'The 99 Domes Mosque' and 'Aceh Tsunami Museum'. Antonius Richard creates building forms and compositions that expose the characteristics of materials used, while building the harmony with natural environment and climate, as seen on his architecture firm's office, namely the famous 'RAD+ar HQ' and his recent built coffee shop 'Tanatap Coffee'.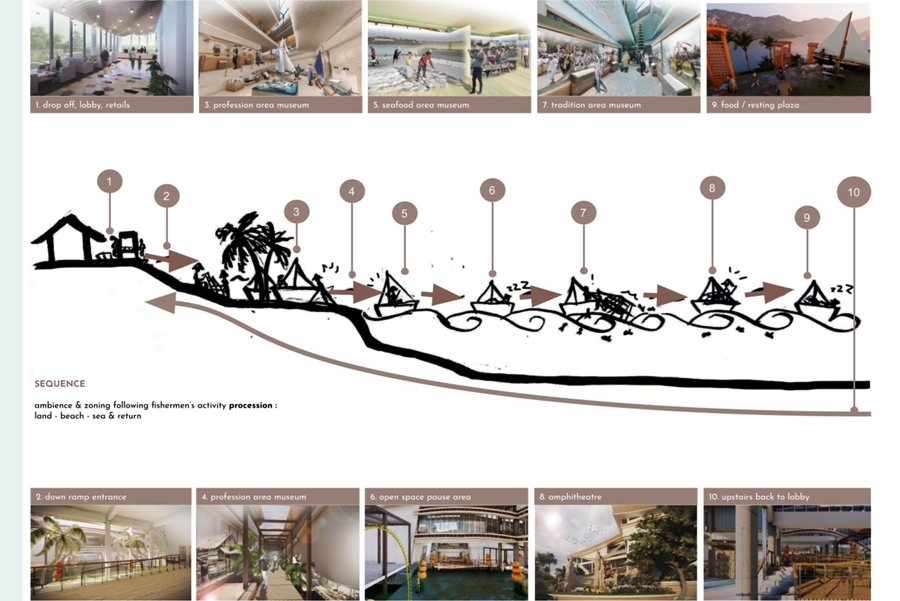 How would you characterize Indonesian Architecture as compared to Western or European Architectures?
In general, the most striking thing that distinguishes Indonesian Architecture from architecture in other countries is 'the ventilation and the shape of the roof', due to Indonesia's tropical climate. However, I want to emphasize that more than the shape of the roof and ventilation, even the shape, façade, materials, layout of mass and space, etc., are also influenced, especially one of them being our 'culture'.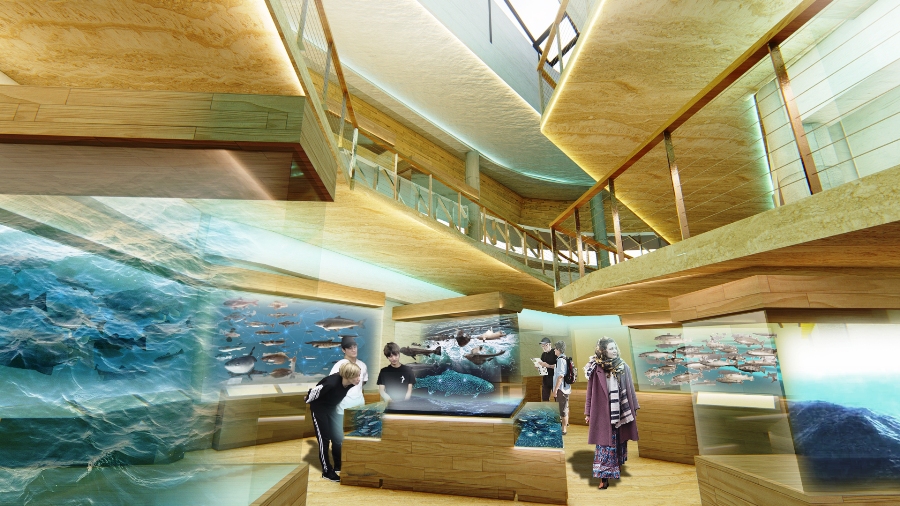 Indonesia is a large archipelagic country consisting of various provinces and regions with their respective cultures, making Indonesian Architecture really interesting to explore. Each region has different and unique architectural characteristics. Western or European Architecture has general diversity based on the changing of times / era. On the other hand, Indonesian Architecture has diversity following the time period, while following the cultural changes from various regions that are also developing, thereby making it much more diversifying as compared to the Western or European Architecture.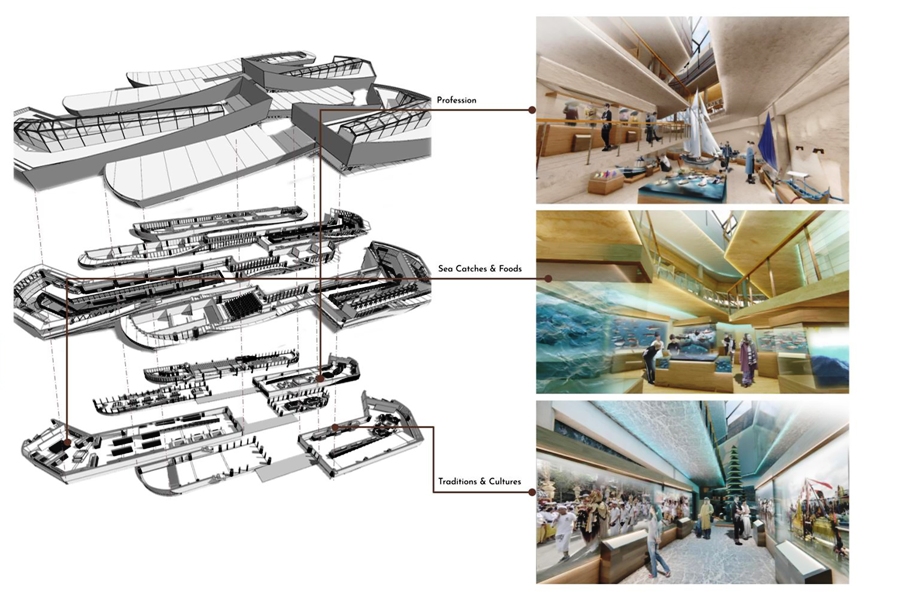 'Climatic Catastrophes' have become a daily occurrence in recent times.How will architects of the present generation safeguard the community from such catastrophic disasters?
Like I mentioned before, understanding architecture means to understand every other aspects of life, including how humans' daily life affects the earth's climate. Before dealing with the climatic catastrophes, we must first start from the smallest thing, which is the 'cause' of it. A good architect can manage humans to live more environmental friendly and prevent environmental damage.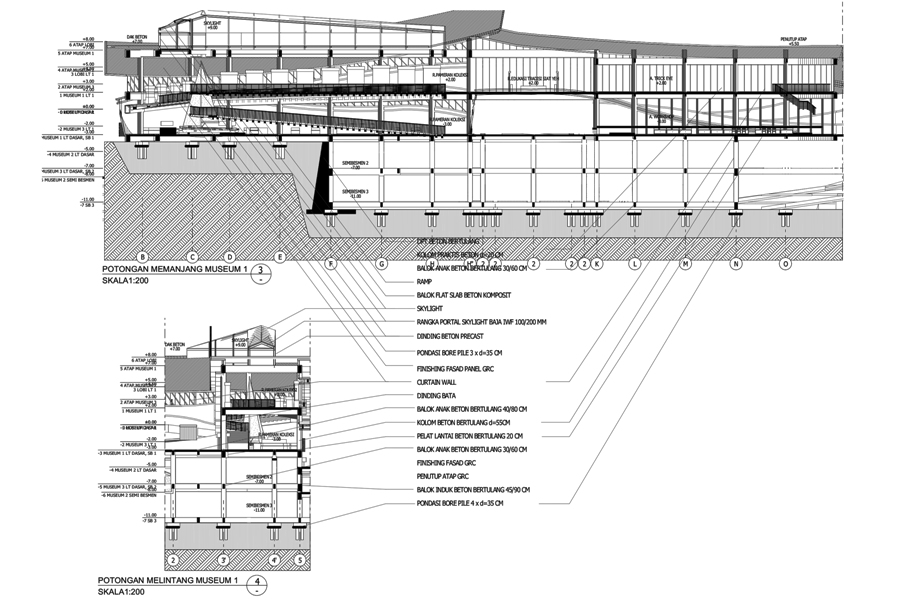 When designing projects, architects must be able to understand the conditions and the possibility of climate change or natural disasters that can occur on the region. So designs can be made in harmony with the climate, made semi-permanent with an easy construction and demolition system to face effects of climate change, and make them 'mobile' to move and adapt easily in various places, etc.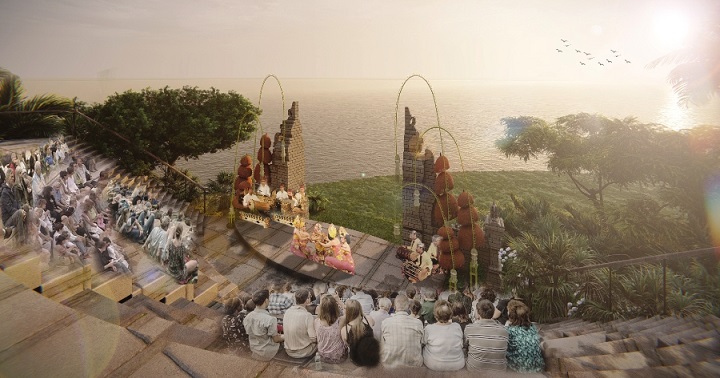 Briefly write about your University and Course.
I studied Architecture at UNPAR – Parahyangan Catholic University, Bandung in Indonesia. UNPAR has always been known for its good architecture major and was recognized for its credibility in the whole Southeast Asia. I graduated with a Bachelor's Degree (S. Ars in Indonesia) with a predicate 'Passed with Distinction' in 4 years of education period.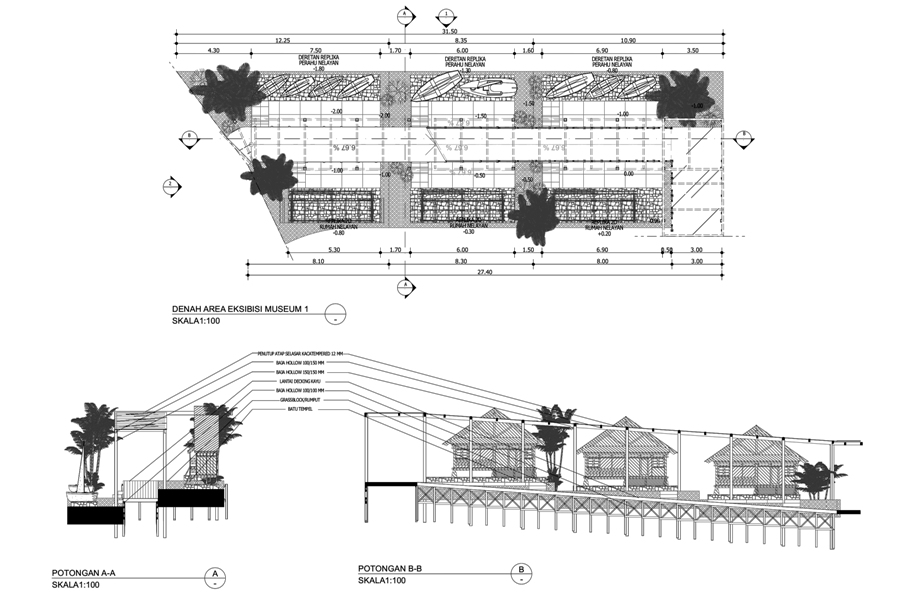 Which significant aspects of the global platform www.zerobeyond.com did you liked the most, and why?
I really like the way 'zerobeyond' aims to interview renowned architects, young professionals and recent graduates with diverse background from all around the world. For me, knowing and learning from other architects' point of view, opinion and analysis, way of thinking and designing are really important to grow to be a better architect. Architect should not focus on themselves only but keep learning from others' design. Architects design for people with various needs and likings, therefore learning from other architects could help us to be able to understand others more (smiles).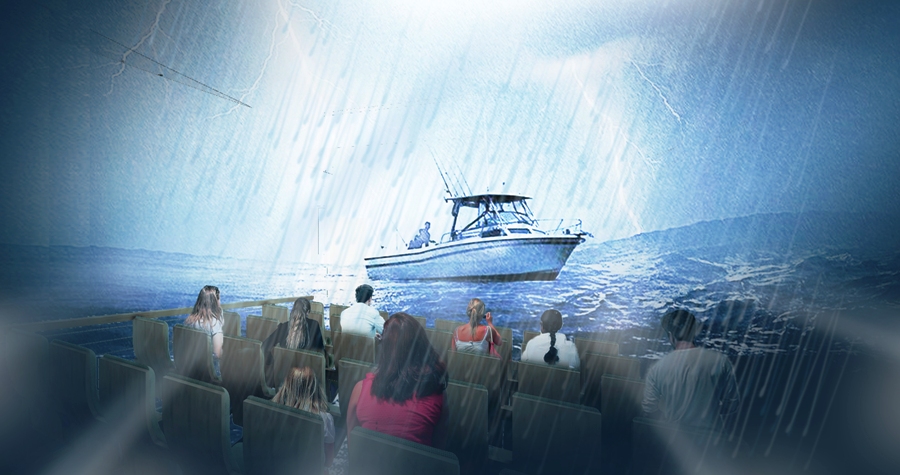 Honours and awards related to architecture, if any.
I have won near about 17 awards during my academic years. Some of my favorite works that also received awards are the 'De Majestic' and 'Pura' sketches, which represent two kinds of contrasting architecture in Indonesia. For design competitions, I often participate with a partner, who has the same vision and mission as I do in designing. We love to create unique and unusual designs, examples of our award-winning works are '57 House' and 'Interactive in T(w)o Spaces'.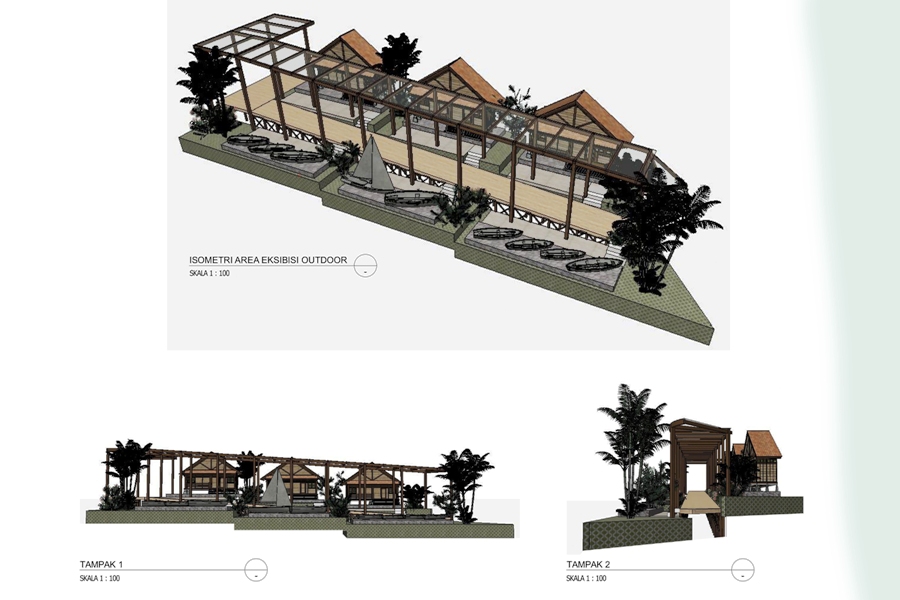 My recent awards are as follows:
April 2022 – 'Top 10 – AURORA 4.0 National Sketch Competition' by Institut Teknologi Sumatera – "Architecture and Public Space";
December 2021 – Winner – 'Sketchup Annual Design Competition 2021' – Annual Design Competition 2021 by Sketchup Indonesia – "Two-Storey House";
October 2021 – 'Nominee – Skripsi Awards 50' – Associated with Universitas Katolik Parahyangan – "50th Thesis Awards";
August 2021 – 'Top 15 – H-7 PDF 4.0 Architecture Design Competition 2021' by Podomoro University – "Hangout Culture for the New Normal";
June 2021 – 'Winner – ACSENT Sketch Competition 2021' by Universitas Udayana – "Heritage".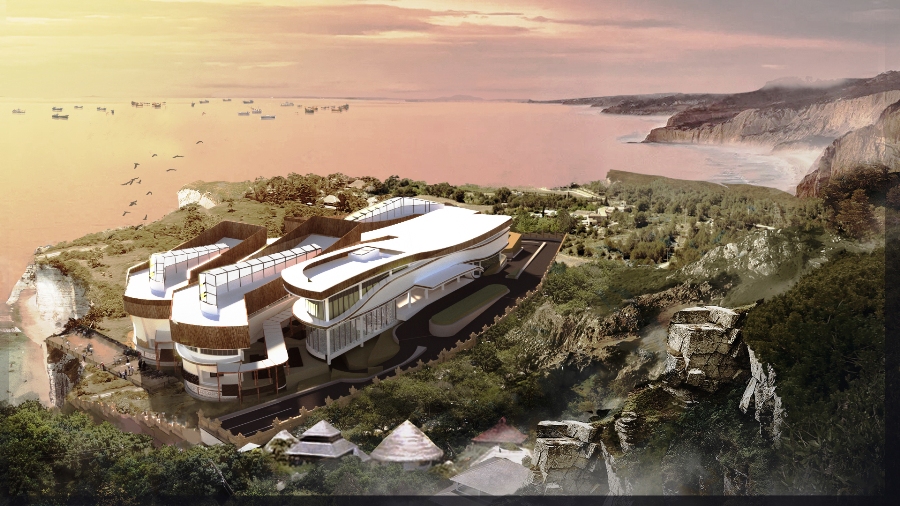 Image Courtesy: Aloysia Griselda