The GEN Z Series has been travelling from one nation to another in search of young creative talents, who are making a mark with their design creations. From Spain, we travel all the way to India's southern capital city of Chennai in the State of Tamil Nadu to meet the recent architecture graduate Brinda Mimani. She graduated with a B. Arch degree from SRM Institute of Science and Technology, Chennai.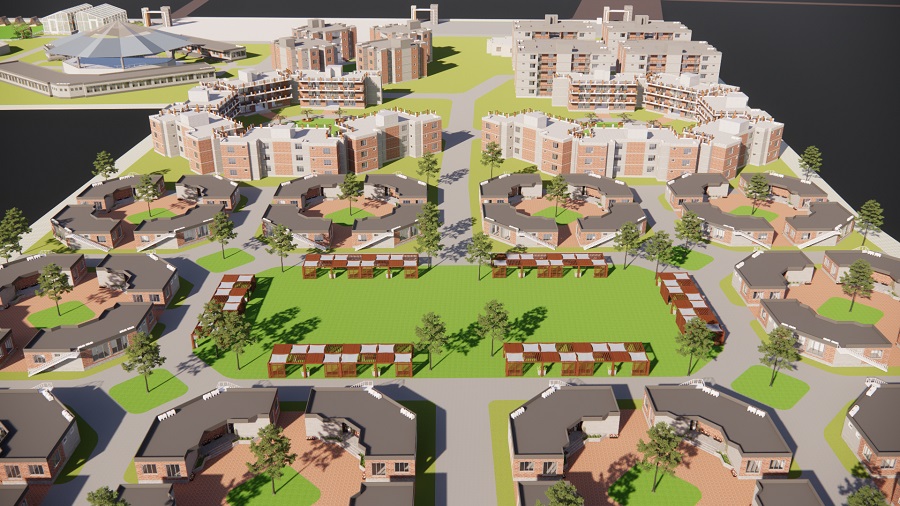 It is really interesting to note Brinda's background. Her family comes from the north-western State of Rajasthan. However, the family is settled in Guwahati, the north-eastern State of Assam. Coming from a close-knit Rajasthani business family, Brinda reveals smilingly, "Growing in an entrepreneurs' family, architecture was never talked about at home. In fact, I hardly knew about architecture as a profession."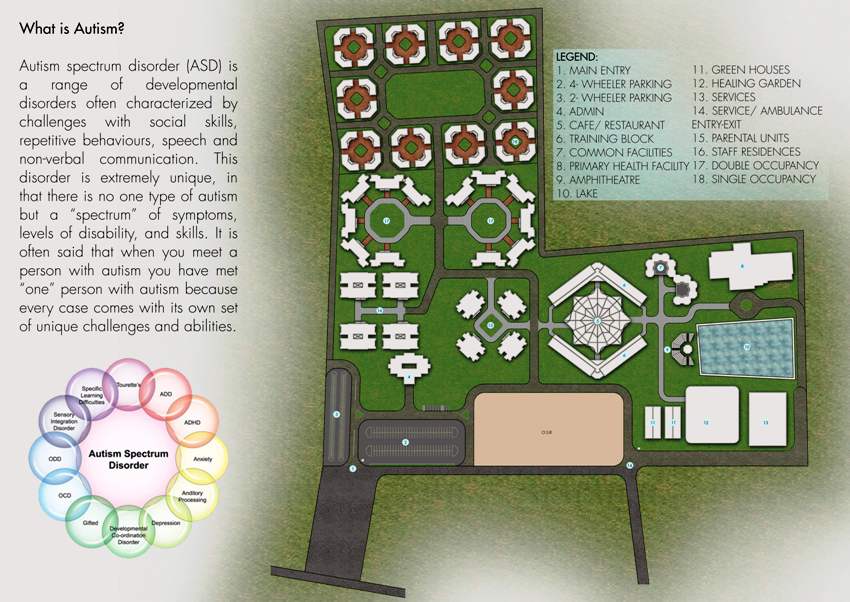 Brinda Mimani has grown up as a happy-go-lucky child dancing, playing badminton, roller-skating and creating various things as craft works. Her strength lies in her family's strong bonding. They have supported to bring out the best in each other. Kindness is ingrained in Brinda's nature. Brinda enthuses, "I am extremely energetic, love interacting with new people, and enthusiastic to try and learn new things. I strongly believe in hard work (smiles). I love nature and find intriguing joy in exploring historical monuments. Design for me has always been a mode of communication, owning to its uniqueness."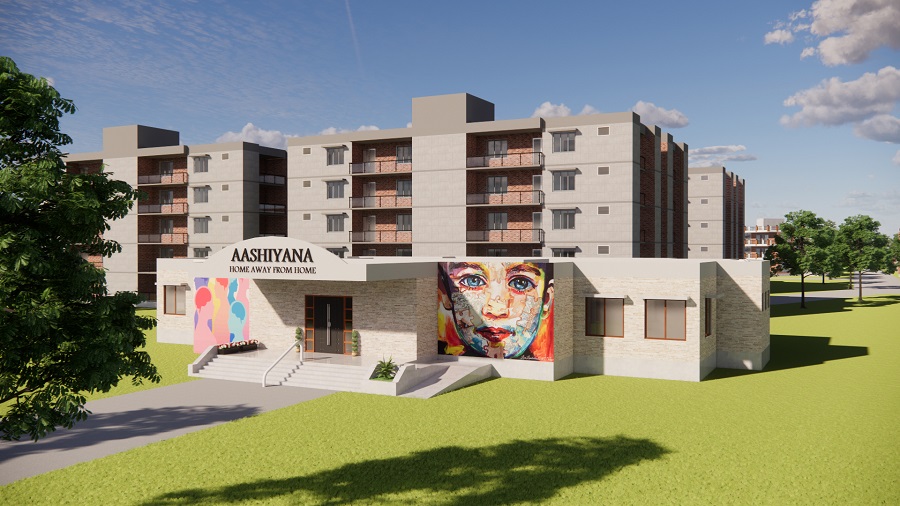 Johnny D interacts with Brinda Mimani to explore her quest in the architecture world and her thesis 'Aashiyana'.
What was your childhood ambition? Did you always want to become an architect?
As a young girl, I did not really know about architecture and it was not on my list of ambitions (smiles). However, historical buildings have always fascinated me. Being an avid reader, one day I came across an article of an architect who had transformed an old, abandoned cement factory into a home and office. As I read through the article, I got interested to know more about the architect and architecture – the profession that just pulled me towards itself.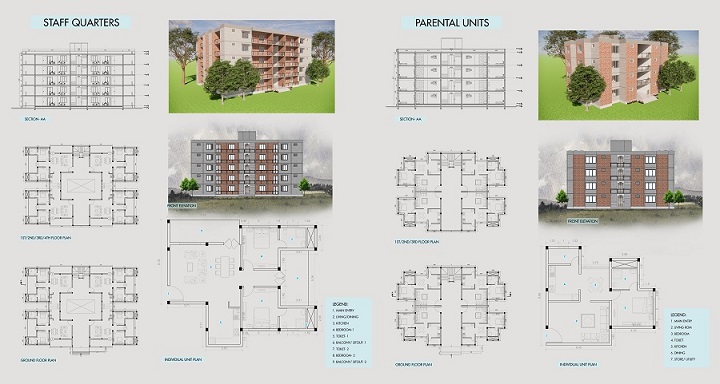 How has architecture influenced your life as a student?
Architecture has had a great influence on me. It really taught me how architecture is so much more than just putting up a structure or a building. It made me so much more aware of my surroundings. It helped me become a better human being and be aware of people's needs. It made me much more kind and understanding towards people. It also helped me build my soft skills such as time management, patience and punctuality (smiles).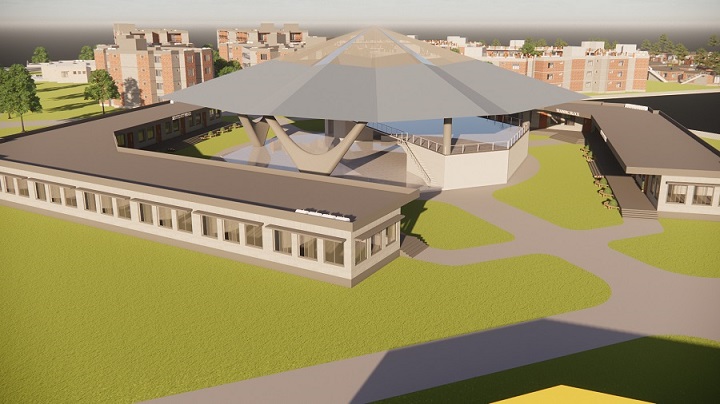 Briefly describe the significance of your project.
With people becoming more and more aware about autism, Aashiyana was a project thought with the intention of bringing hope to all those adults, who have to live with autism. The project is an attempt to help people with autism and make them believe that they too can have a happy, peaceful and normal life. In our Indian society, unfortunately autism is still seen as a condition that prevents individuals from leading a normal life. My project will help adults diagnosed with autism to do away with this misconception and experience a normal life, wherein they can meet people who are just like them. 'Aashiyana' will help them generate their own income by learning required societal skills and eventually go out into the world being the best version of self. The project consists of learning hubs, training / activity centres, a health centre, safe spaces, healing spaces, living quarters and a dining space for all.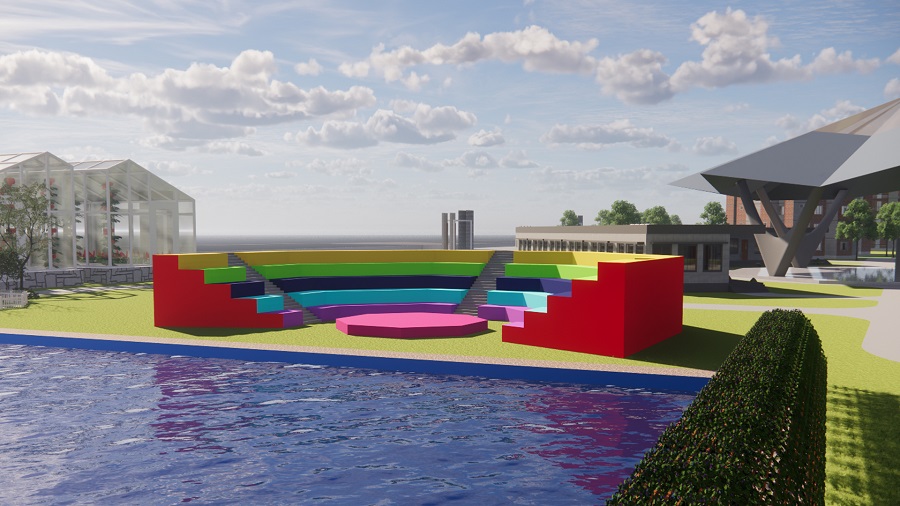 Which National or International architect has inspired / influenced you? Please specify as to why?
Sir Ricardo Bofill – His works are one of the major reasons for me to become an architect. It was his project 'La Fábrica' (abandoned cement factory turned into home), that truly inspired me to be an architect. His works were some of the very first architectural works that I had set my eyes on (smiles).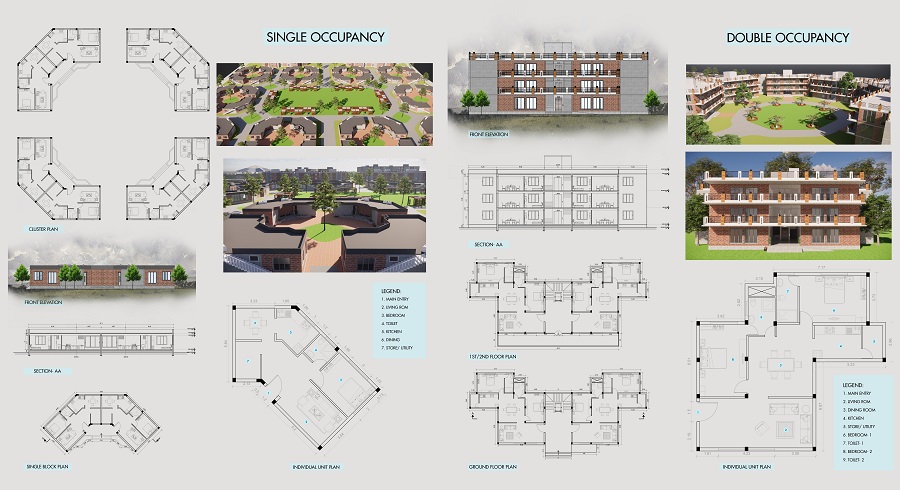 As an Intern, what is the most important lesson(s) you have learned from senior architects, while being a part of a project?
I learned to always make client-centric designs, because eventually it is not you but the client who has to use the built space. Design is a to-and-fro process. It is not just a linear process. There is a lot that has to be checked and rechecked with multiple team members being involved in a single project.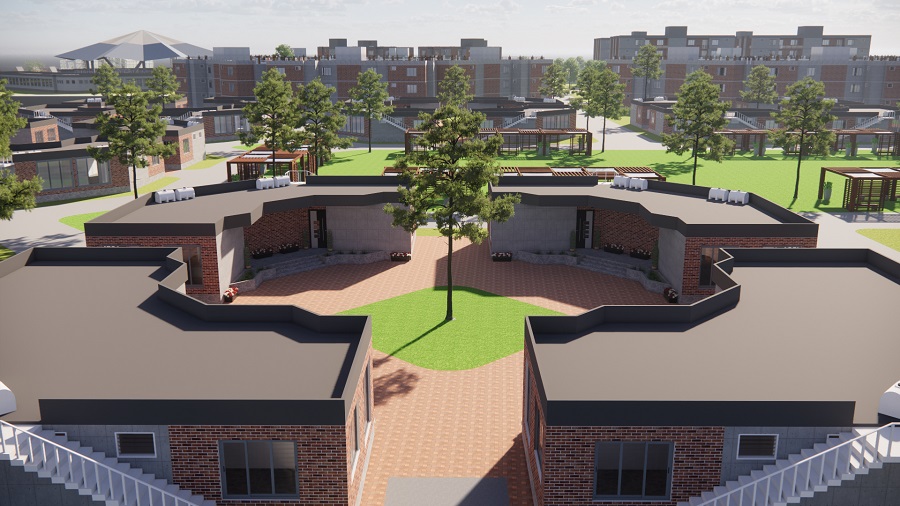 Cities are getting inundated in a massive proportion due to flawed drainage and sewage systems apart from Climate Crisis. I wonder when urban planners and architects will be able to find a solid solution to overcome thisherculean challenge to make cities flood proof – your views.
Being born and brought up in Guwahati city of Assam, floods are something that I have seen causing havoc since forever. It is high time one does something about it. Planning cities better instead of letting them just turn into concrete jungles is extremely important. Vegetation and flood walls near shore lines, using permeable materials to make sidewalks and many such options can be explored to keep cities flood proof.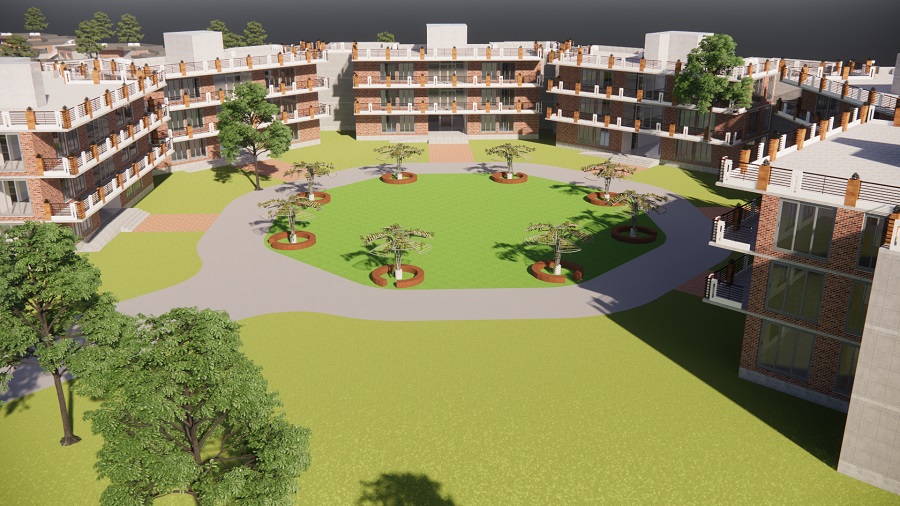 Briefly write about your University and Course.
I completed by Bachelors in Architecture from SRM Institute of Science and Technology, Chennai, India. The 5-year journey consisted of various topics that covered multiple facets of architecture – ranging from design basics, theories, hands-on workshops to even architectural photography and journalism.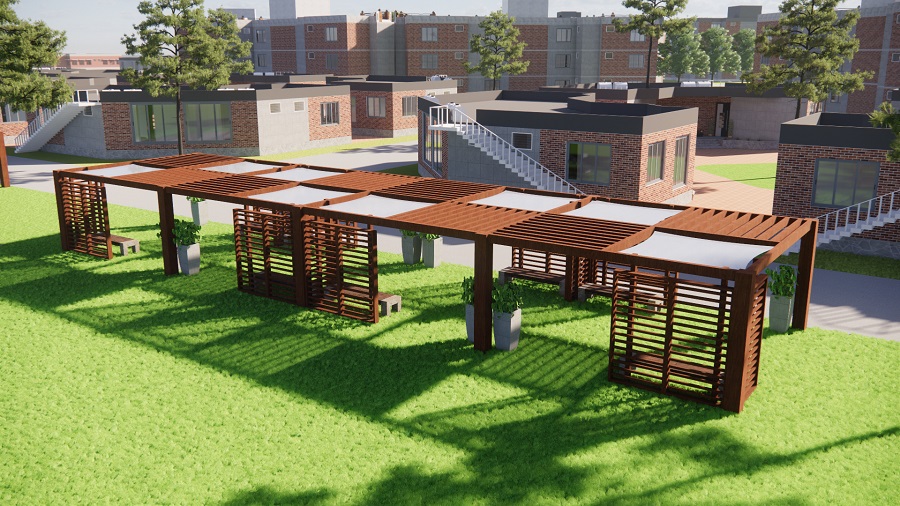 Which significant aspects of the global platform 'zerobeyond –the new frontier!' did you liked the most, and why?
Being a global platform, 'zerobeyond – the new frontier!' brings people together from the fields of architecture, engineering and interiors to voice their ideas and professional opinions, making the platform extremely intriguing. The fact that 'zerobeyond- the new frontier' allows even fresh graduates to make their points, have an opinion, and gives them a voice of their own is my most favourite parts about it.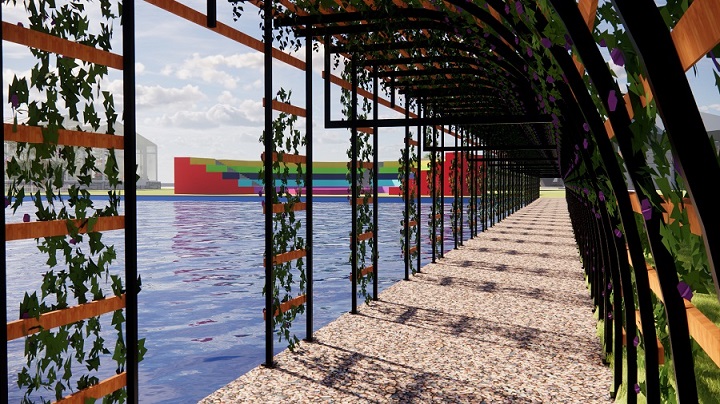 Local charm of cities has diminished due to Modern Architecture as every city looks alike and similar. How should architects / urban plannersmodernize cities, while maintaining the local charm intact?
Modernising cities while maintaining local charms is actually much more necessary than people consider it to be. As cities start to look the same, the natural built heritage and culture of the cities are getting lost. Promoting use of local materials, local building techniques can be one way. Structures can also be kept modern, while inculcating local architectural elements into the otherwise modern structure.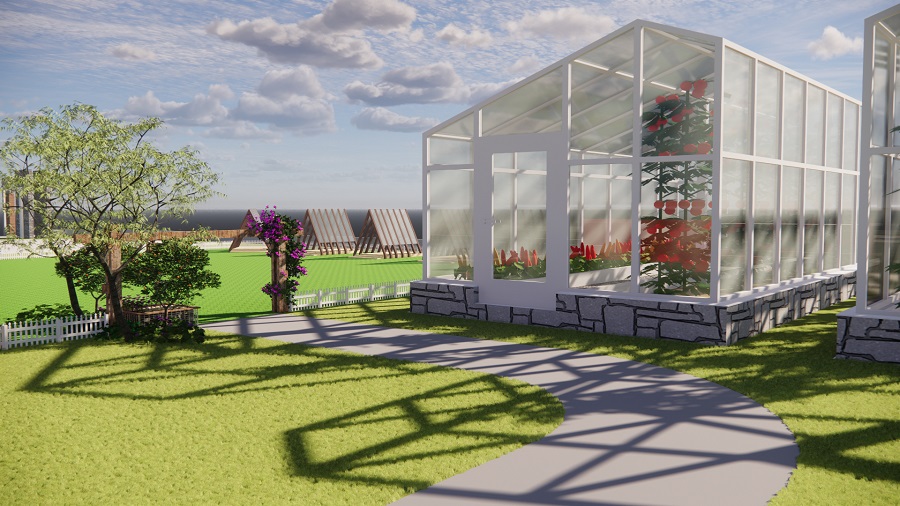 How would you differentiate Indian Architecture from the Western or European Architecture?
India's strongest pillar is its 'Unity in Diversity', and rightly so, we can see diversity in Indian Architecture too. Ranging from Indo- Islamic to Mughal to Colonial to Buddhist to Hindu temples to churches and to multiple other styles, all architectural styles are visible in India and have local styles as the geography and climate changes throughout the county. This is something that is different from the Western or European Architecture.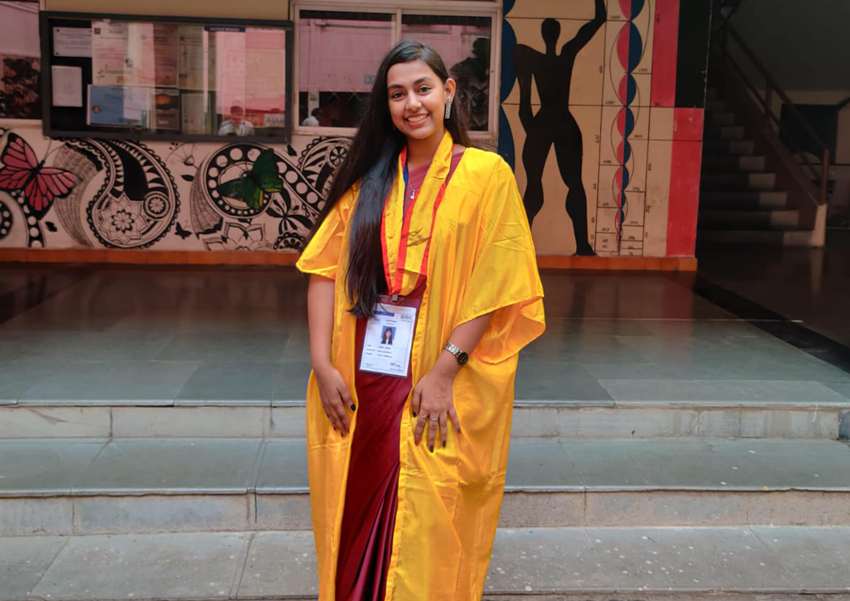 Image Courtesy: Brinda Mimani