"Climate Change is directly proportional to the 'Human Greed' and the 'Mismanagement' of every nation in the world." – Johnny D, Editor-in-Chief, www.zerobeyond.com 21st June 2022
The catastrophic devastation, around the world due to 'Climate Change' in the month of June 2022, is of massive proportion as billions have suffered and many lives were lost. Properties, personal and States, were lost and wiped out from the daily lives in various countries. As you will be reading this, the devastating floods in Assam in the North-Eastern State of India have continued for more than 30 days as of now to increase the woes and sufferings of millions of Indians.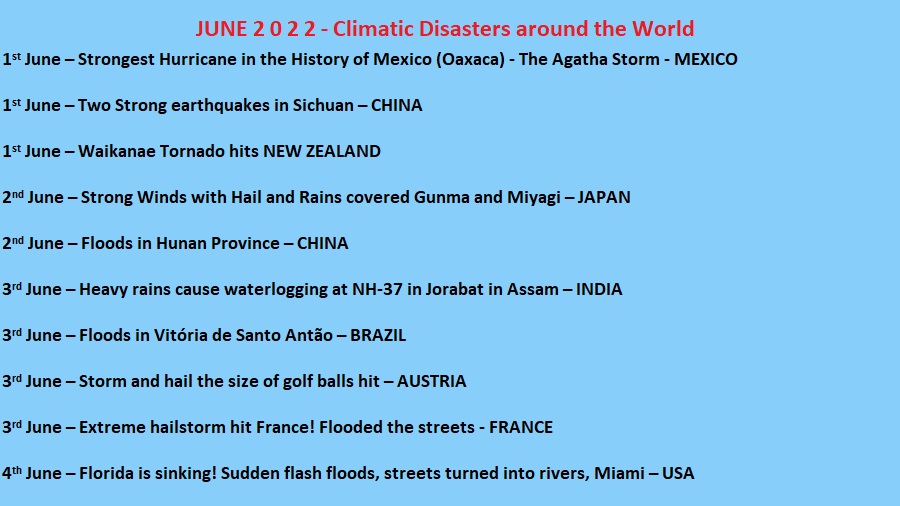 Floods in China, due to heavy rains and opening of floodgates of dams have also caused massive damages in terms of lives and properties. The unending sufferings are here to stay as 'Climate Change' disasters are happening on a regular daily basis. Cities are drowning one after another with unprecedented floods and flashfloods, as the sky is attacking with hailstorms with hails bigger than golf balls. Cars are floating like paper boats in flooded streets in various countries.
I have put in my best to gather information about 'Climate Change' disasters on a daily basis. 'Planet Earth is doomed' – we have certainly reached the 'point-of-no-return'. Floods and flashfloods in cities have become synonymous with 'flawed urban planning' and 'faulty State's policy'. The months ahead are very critical and dangerous as the climatic disasters are going to be much severe than June 2022.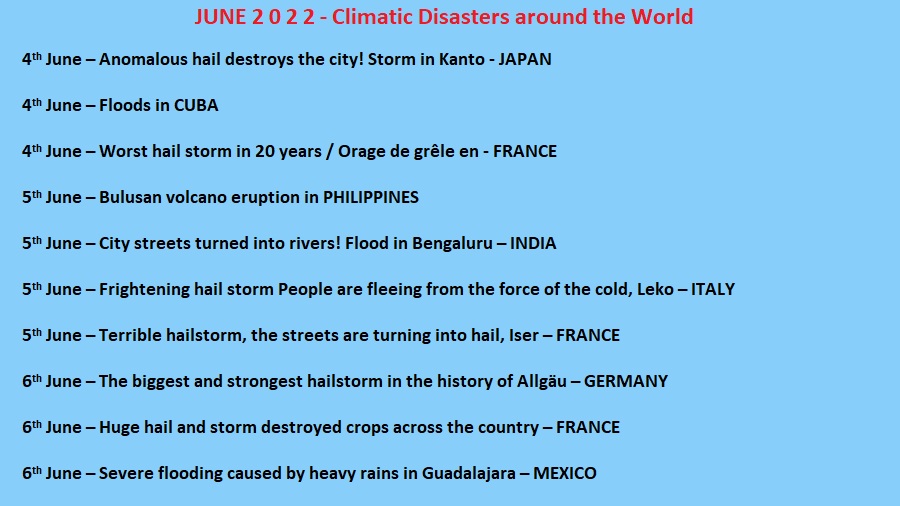 The month of July is just three days and the world has already seen disastrous effects of floods in India, China, Brazil, El Salvador, Australia and Romania. Hurricanes and storms / hailstorms have destroyed countries like Oman, El Salvador and France. Earthquakes with 6.1 and 6.3 magnitude hit the Southern region of Iran. Avalanche and landslides have hit Italian Alps in Italy and Mizoram in India respectively.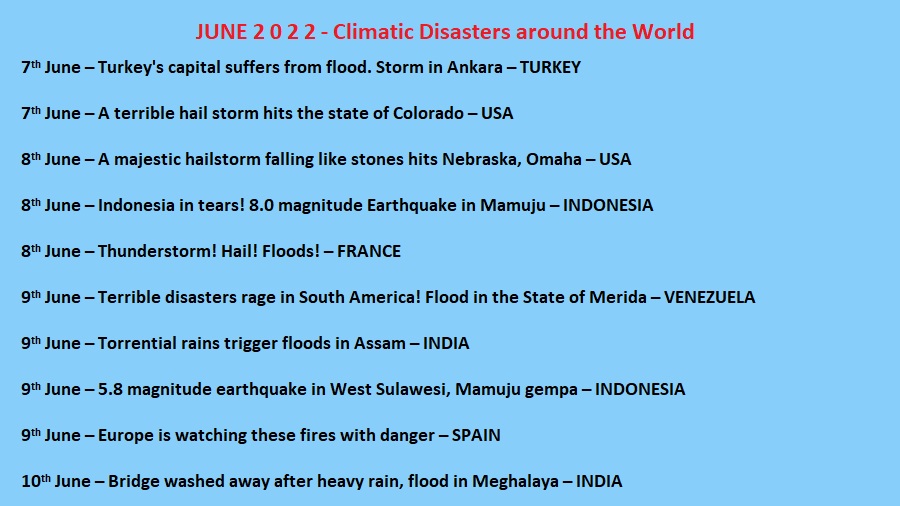 The Eastern Cape region of South Africa is slipping once again into drought state. It is disheartening to inform our global readers that the region has suffered severe drought from 2015 to 2020, devastating the local economy and agriculture sector. The year 2021 brought a short reprieve, but 2022 is witnessing the same old effects of the 2015 – 2020 period. The severe water shortage is combination of poor State's management and warping climate change caused by none other than we – the humans! The Nelson Mandela Bay area relies on a four-dam-system that has been drying at an alarming pace with no rains in sight to replenish them.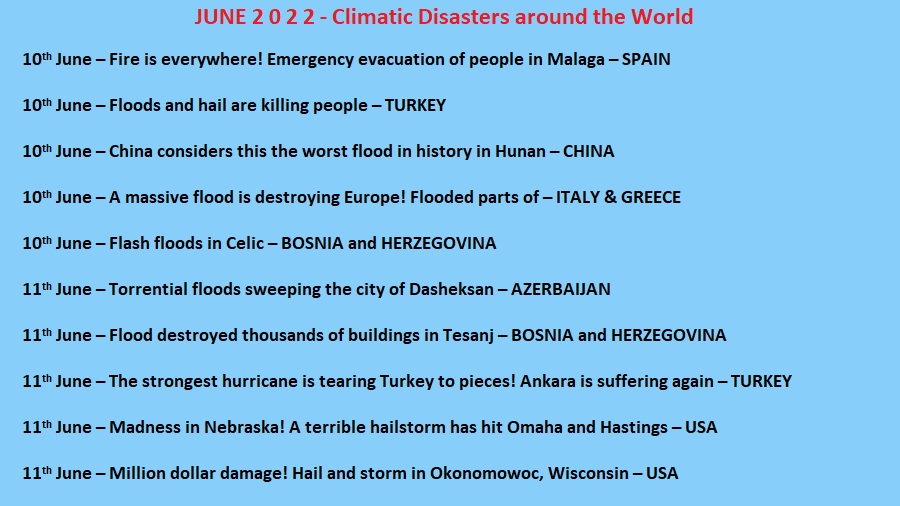 The State of California in the United States of America have failed to rein in their water use as rural communities are already tapped out and facing hug water shortage. In the year 2021-22, devastation due to floods to global economy was pegged at more than $82 billion, according to reinsurance agency Swiss Re. The costs are expected to rise with each passing year. Urban properties impacted by coastal and riverine flooding annually are expected to cost more than $700 billion by 2030. How I wish, the respective States would spend these huge amounts to put a check on 'Climate Change' instead of losing to climatic disasters!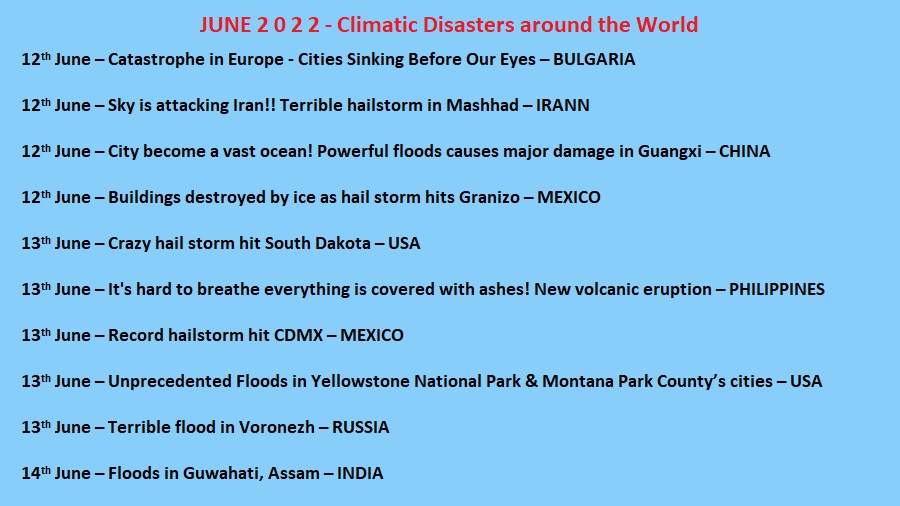 FLAWED URBAN PLANNING
As a child, I remember how roads used to have huge drains by both their sides, so as to facilitate rain water to travel out of the streets. Streets never used to get flooded. However, as the human civilization advanced to become global – urban planning and State policy has played a huge role in today's pathetic condition of flooded streets with cars being washed away in major smart cities of the world.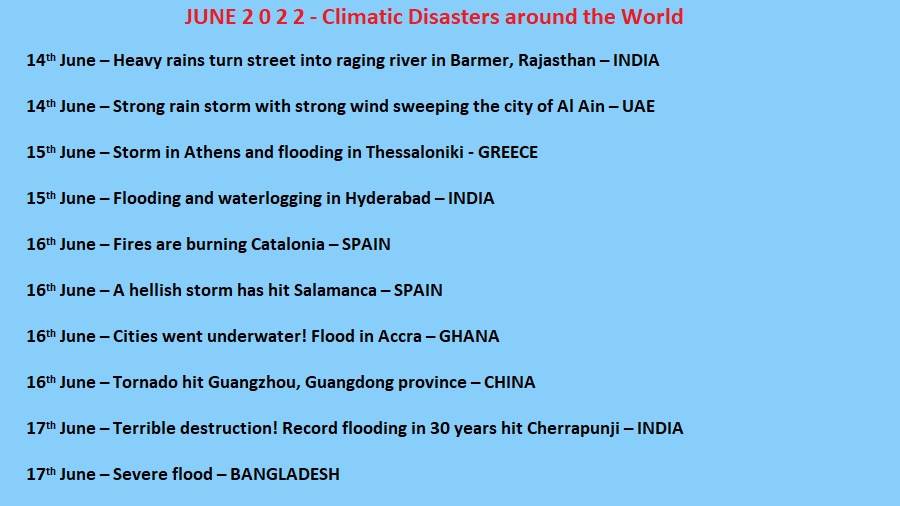 The current state of floods in every city in the world reflects the huge flaw of 'Urban Planning'. Drains have become invisible to eyes with concretization of city's space. And think about it seriously for a moment, the drainage exit points are so small that when the streets are inundated, all the exit points are unable to pump out the massive volume of flood water.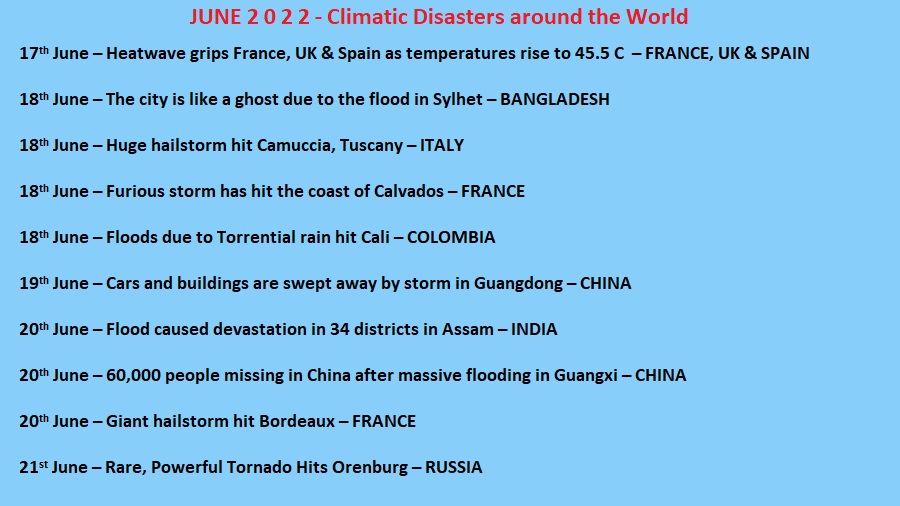 Urban Planners have created this problem without really putting great thoughts to drain out massive volume of water from the streets. Since all the drains are covered, so no one knows exactly how deep and wide the drainages are on each side of the roads. This is the failure of the State policy of every single nation in the world. No wonder, the Urban Planners have their good intentions to make a city beautiful and streets spic and span – hence all the concretization. However, if they had really brainstormed for a better option to make cities and streets to drain massive rain water and flood water without flooding the streets, they would have created 'Rain Tunnel' like Japan and Hong Kong.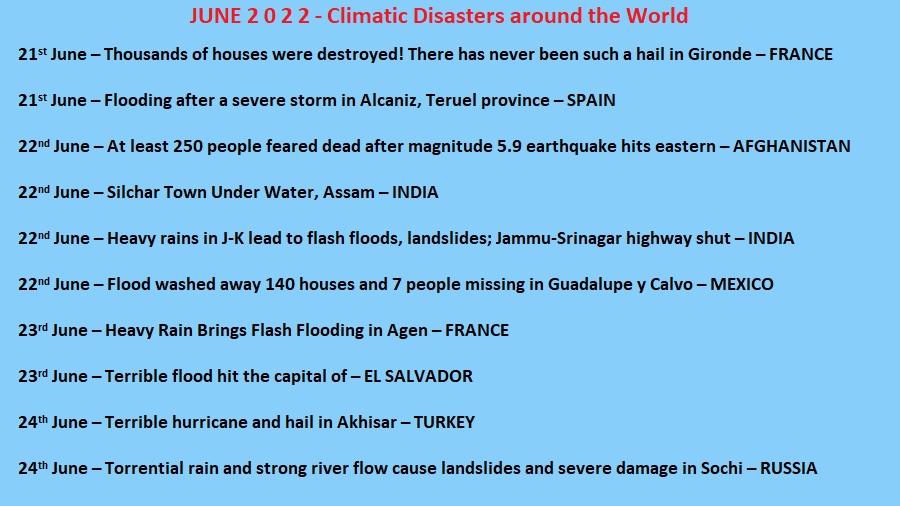 The old saying – 'where there is a will, there is a way' – is so apt in case of Japanese Metropolitan Area Outer Underground Discharge Channel. The Japanese, as always, pioneered to build the underground water infrastructure project in Kasukabe, Saitama, Japan. Built to mitigate overflowing of the city's major waterways and rivers during rain and typhoon seasons, Japan built the 'World's Largest Underground Flood Water Diversion' facility way back in 2006.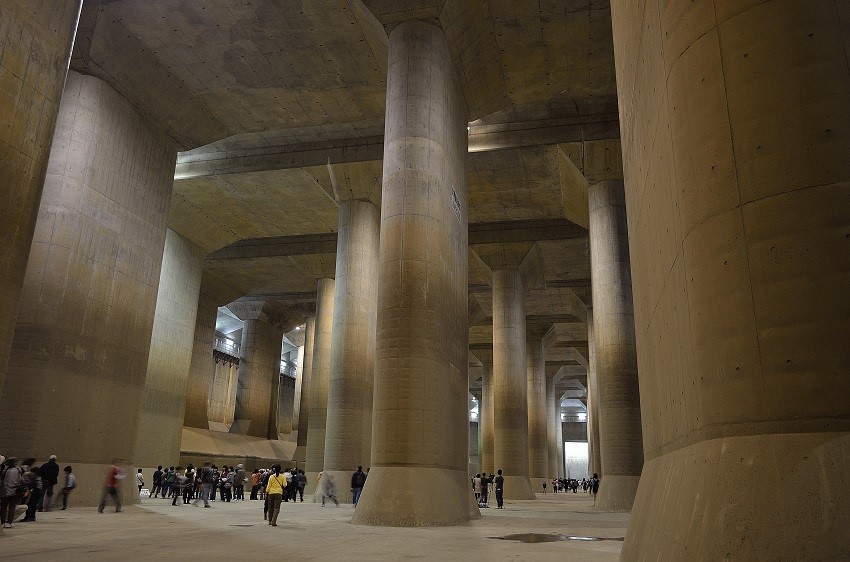 Readers will be shocked to know that the work on the project started in 1992, almost 30 years ago anticipating the problems of climate change. The tunnel was completed in the early 2006 and since then has effectively worked to ease the sufferings of Japanese people. The "shutoken gaikaku hōsuiro" as the underground discharge channel is called in Japanese is located between Showa and Kasukabe in Saitama prefecture, on the outskirts of the city of Tokyo in the Greater Tokyo Area.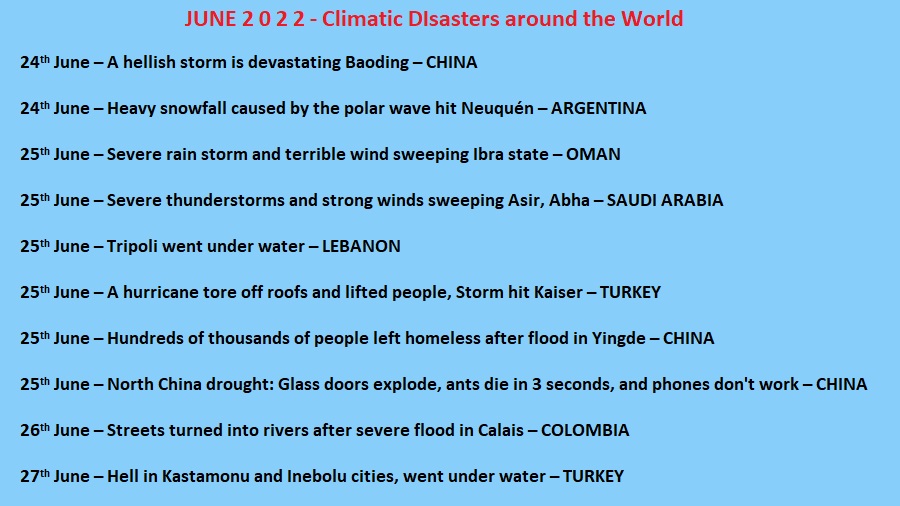 TARP – the Tunnel and Reservoir Plan, commonly known as the Deep Tunnel Project or the Chicago Deep Tunnel, though commissioned in the mid-1970s – the project is expected to complete not before 2029. It is one of the large civil engineering projects to reduce flooding the metropolitan Chicago area and divert storm water and sewage into temporary holding reservoirs.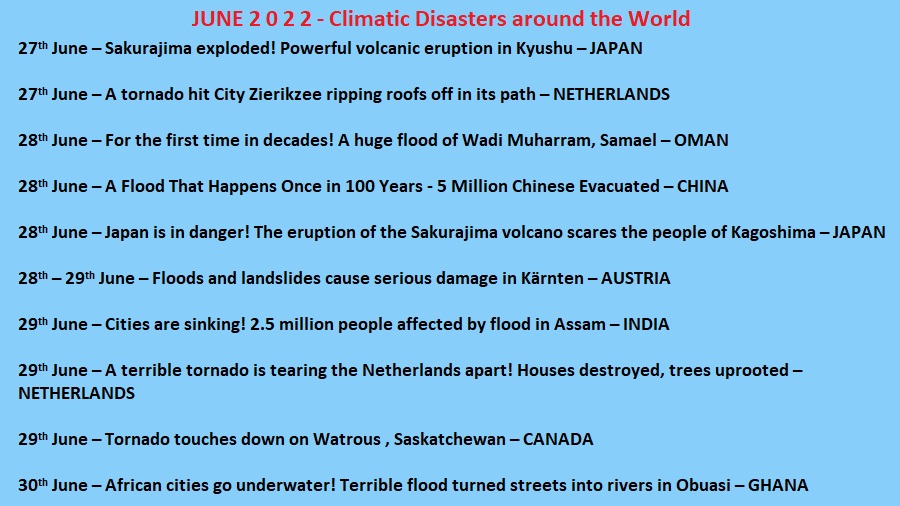 Hong Kong has created the magnificent 'Rain Tunnel' to have total effective flood prevention strategy in its place. There was a time, when Hong Kong was vulnerable, like any other cities now, of floods from June to end of September. But a pioneering venture to build a drainage system costing $3.8 billion began in 2007 to tackle the flooding problems. Most of the citizens do not even know the 'West Drainage Tunnel' runs through the hills behind the city and is located less than a dozen metres below the surface.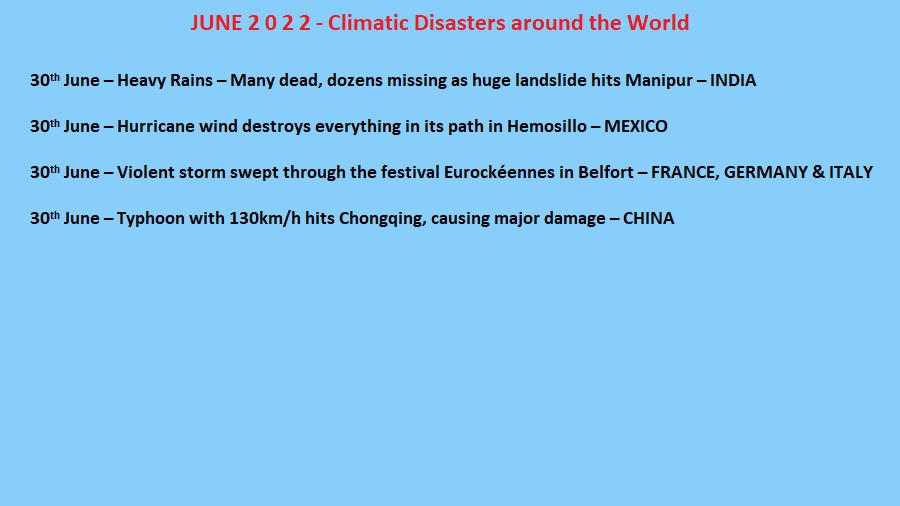 The densely populated concrete jungle and business haven of Hong Kong needed to put a solid strategy in its place to overcome floods. In the year 2007, the DSD – Drainage Services Department build two massive rain tunnel network to solve the pressing problem of floods in Hong Kong. Yearly rainfall to the tune of 2,400 millimetres fall in Hong Kong and 80% of it falls during the summer months. Alex Lau, the drainage engineers revealed, "This tunnel intercepts about one third of the rainfall for the northern Hong Kong area. We have about 34 intakes and all the intercepted water will be diverted into the tunnel and carried all the way to the sea."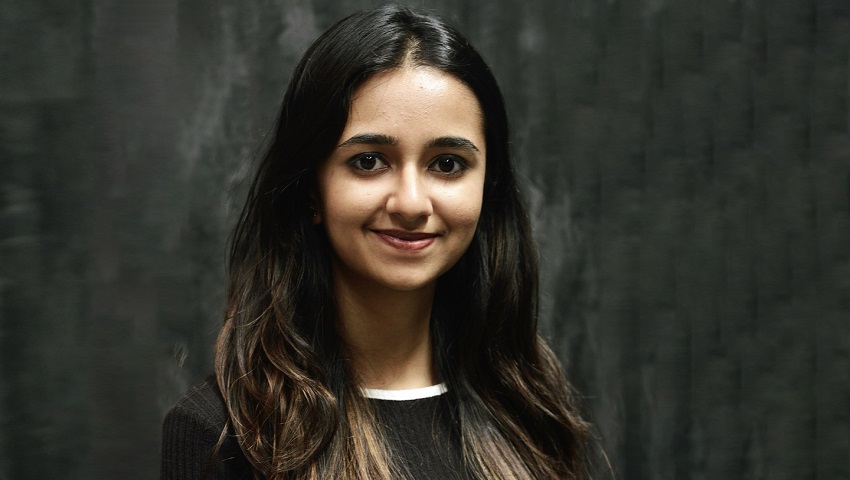 Young architects, who have featured in our GEN Z Series, have shown more maturity, acceptance and concern about 'Climate Crisis'. When I asked them –
What are your views on Climatic catastrophes and how architects of the future (your generation) will overcome the herculean challenge?
Young architect Saivi Shah enthused, "Acknowledging the climate change crisis and realizing that is a fundamental design change in the way we look at our cities is crucial, in order to negate its future irreversible implications on the earth. Most global energy is expended by building and transportation and these domains primarily need be addressed, such that, they address and aim to achieve sustainability, carbon neutrality and resiliency. Guidelines incentivizing these needs ought to be formulated on a global scale. More discussions need to take place, questioning the existing practices of building, building materials and their impact on the environment." – Saivi Shah – Project Architect; SJK Architects, Mumbai, India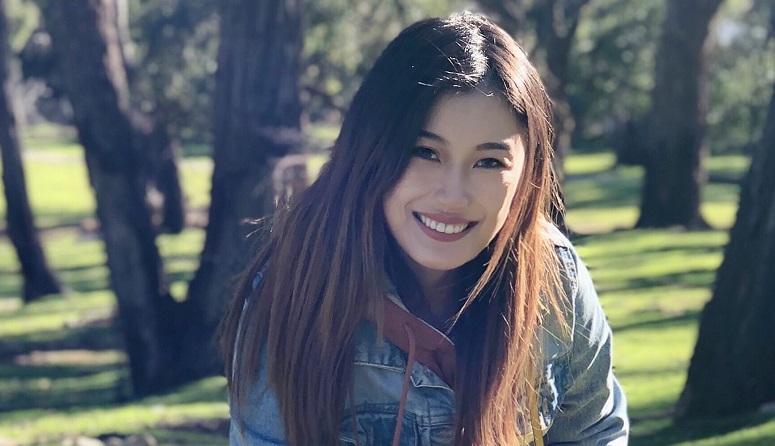 Landscape architecture student Linfeng Huang states, "Global warming is already an irresistible fact! The consequent extreme weather conditions, such as extreme precipitation will be a great challenge for our society in the future. Therefore, I believe green design will become the future design trend and we need more attention towards ecological design. I also hope that more design theories and practices that can help mitigate climate problems will be developed sooner with the joint efforts of designers and researchers worldwide." – Linfeng Huang – Masters in Landscape Architecture, University of Adelaide, Australia
There are so many issues that need to be addressed and acted upon, because the time to save our Planet Earth is already gone. Will the 'human greed' put a pause to think about saving Planet Earth for the better future of the tiny-tots and younger generation?
To be continued….