The GEN Z Series is virtually travelling from one continent to another continent, interviewing future architects of the world. From University at Buffalo, New York, zerobeyond – the new frontier flies to İzmir Yüksek Teknoloji Enstitüsü (Izmir Institute of Technology) in Turkey. Hailing from an artistic family, a very positive and creative architectural student Bilge Kosem enthuses, "Both my parents are artists and Visual Arts teachers. Genetics surely played a great role in me choosing the architecture field."
Bilge Kosem strongly believes that 'if there is a problem, it exists to be fixed'. She loves to challenge self. Her positive attitude to take on the world has fetched her team to win the 'People's Choice Award' with their 'Evolving Linkage' project at UNI in the competition 'Athenaeum 2023: Bringing Architecture to People'. This was a great achievement for the youngsters indeed! Bilge loves to learn new languages, singing and cooking apart from painting. With a headstrong attitude, Bilge never gives up on anything in life.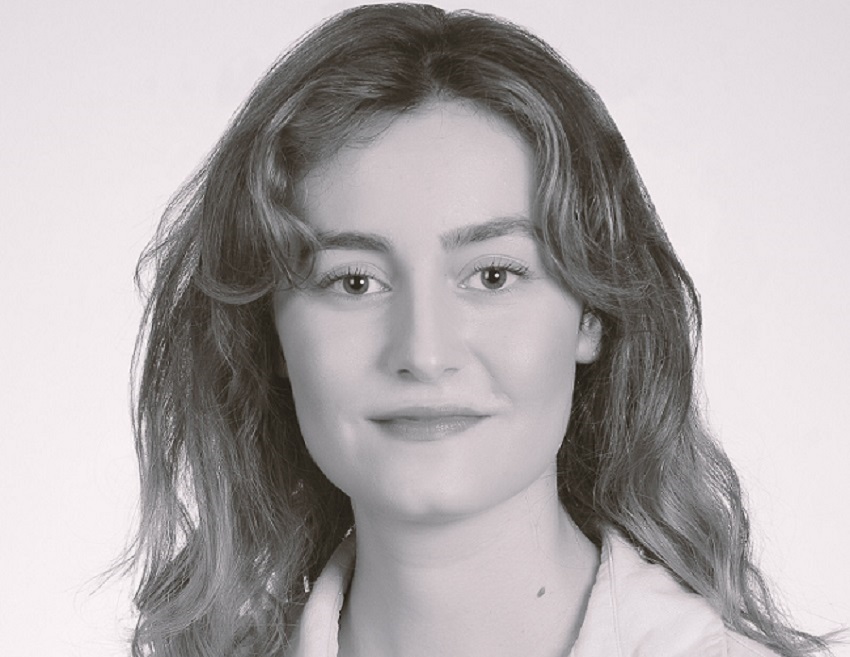 Interestingly, Bilge Kosem did her internship at the renowned Turkish architectural firm DDA – DILEKCI Architects, where she had the chance to participate in an international competition in Lithuania. Bilge Kosem's enthusiasm, respect for elders, great communications skill, sense of gratitude and creativity will make her a great future architect for sure. Bilge Kosem shares her journey and exploration in the field of architecture with Johnny D.
Your childhood ambition: Did you always wanted to become an architect?
As long as I can remember myself, I have always been a curious, inquiring and open-to-learning child. I have loved empirical learning. I loved doing experiments that I read in science magazines, building and blowing up volcanoes, trying to create new structures by playing cards and plastic straws, creating stories with my imagination and observations. My biggest passion was to create and be original, while doing it so. I am glad I chose architecture.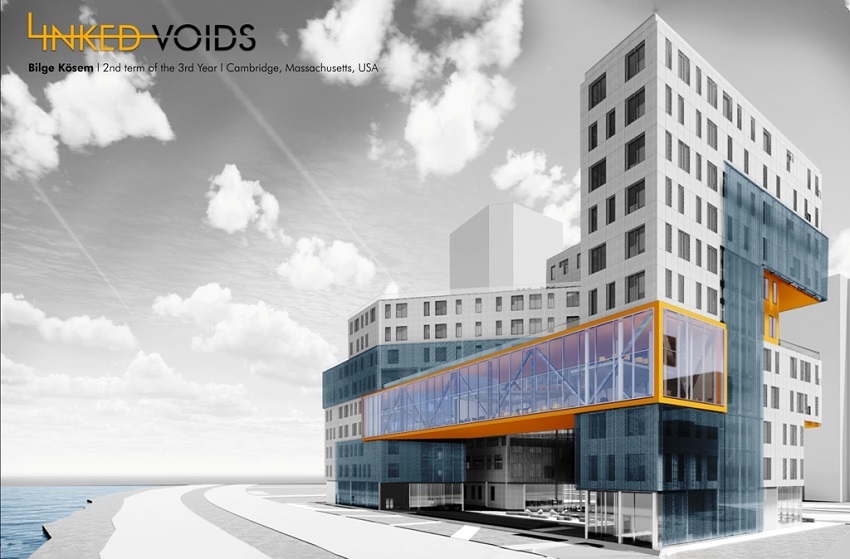 What does 'architecture' means to you?
For me, the roots of architecture lie back to the ability to build, born out of the need for shelter, such as the ability of producing tools and agriculture, which distinguishes mankind from animals. If we come to think about it, even the shelter made out of palm leaves produced by an individual, who is escaping from the rain, could be considered as an architectural product. According to me, everyone is a partial architect in themselves, due to the creation and construction skills of human civilization.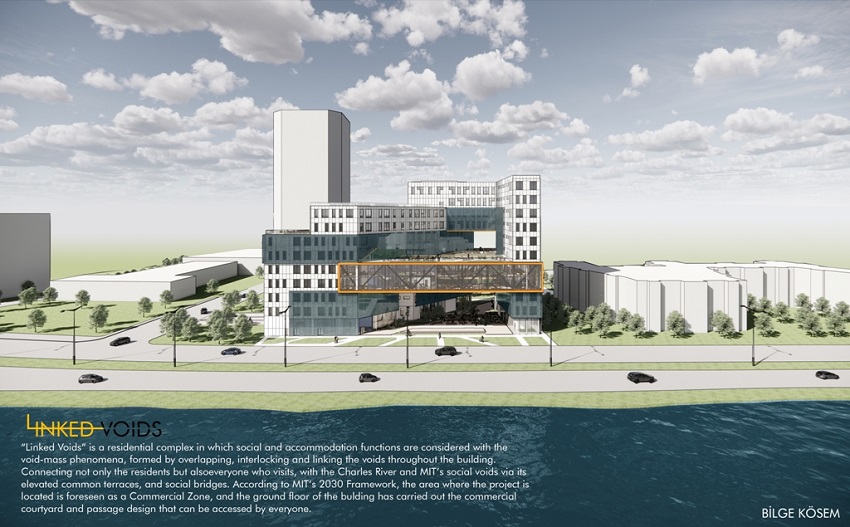 The 'Architect', which is defined today and has been for decades, is not the individual who only worries about the need of shelter, but also one who collects the data by examining the existing situation in its environmental, intellectual and social aspects; makes decisions that will affect pre-existing contexts and transfers the group of ideas into the reality that we can perceive concretely.
Musicians appeal to our sense of hearing, painters to our eyesight, cooks to both taste and smell. An architect, on the other hand, is the creator of the context that will contain the synthesis of all of these senses. An architect is the mediator that will reflect this context to the state of embodiment that we describe as the 6th Sense in our perception. Therefore, architecture is the unity of forces that can be perceived, dominating the context in line with its target, turning the abstract into tangible and sometimes the tangible into the abstract with the sociological contexts it creates.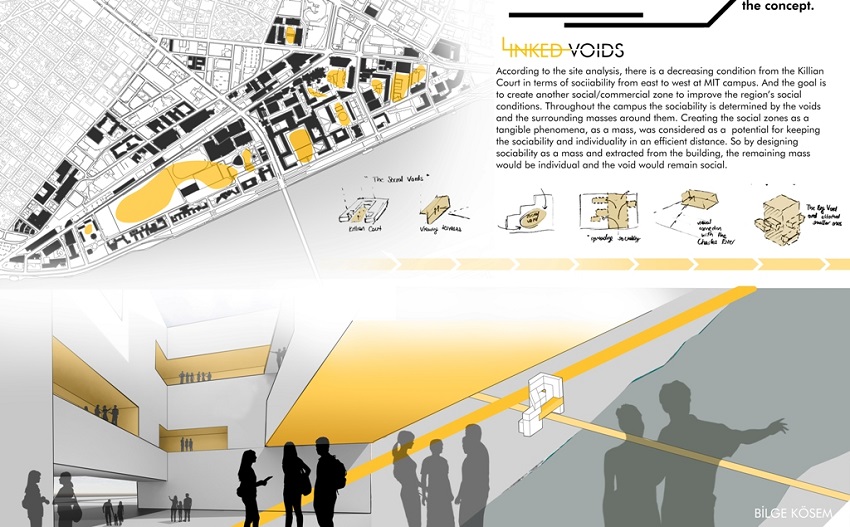 How has it influenced your life as an architecture student?
My ability to think in 3D and perception of scale, which we do not use frequently, turned into skills that I can use easily as I practiced throughout my architectural education. I gained more control over time management and planned living. I began to examine my surroundings as environmental, social and intellectual, from both bigger and smaller perspectives. Even the details that I had not paid attention to before became reasonable. Therefore, I could control the bigger picture that I saw, as well as the details I should be focusing on.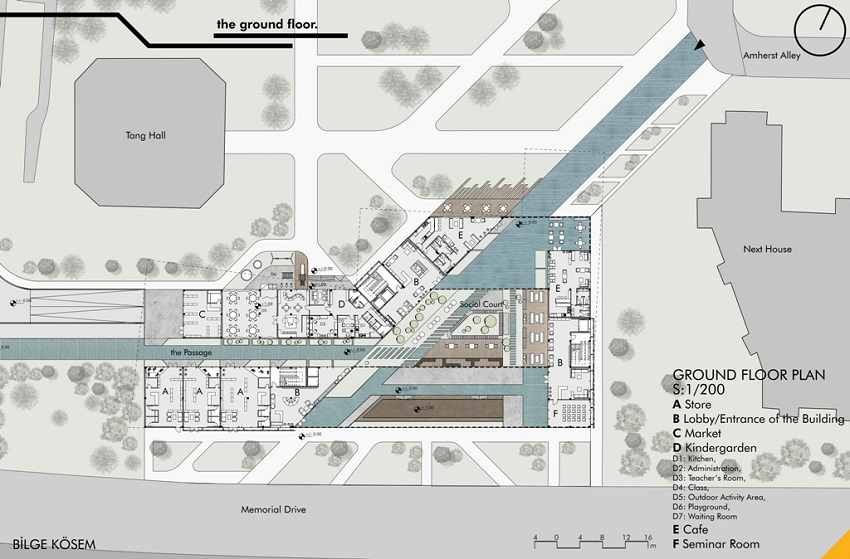 Which Turkish or International architect has inspired you? Please specify as to why?
In my opinion, every architect has various aspects that can be criticized and appreciated. But, I have always had a special respect for architects, who broke down dogmatic phenomena and produced designs contrary to expectations. For instance, KenYeang – who destroyed the phenomenon that there is no sustainable skyscraper; Zaha Hadid – who made structure gain a 'fluidal dimension'; Frank Lloyd Wright – who dealt with the perception of space in all its details with auditory, visual and pre-sense senses; Wolf D Prix – who deals with architecture in a de-constructive and satirical way; and Cengiz Bektaş – who transformed people's habits and behaviors into spaces – are some of the names I can count have had great influence in my thinking process.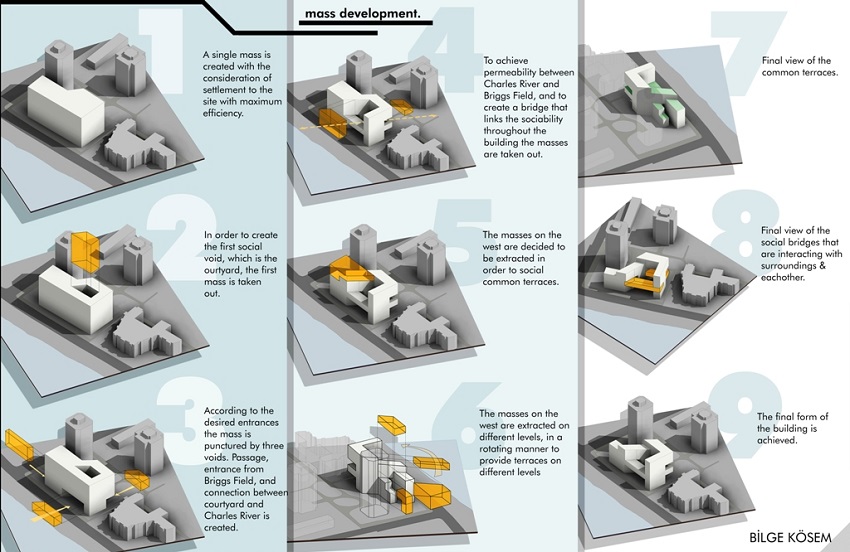 How has the pandemic changed your learning process, since the last one and a half past years?
It was a challenging, ambiguous and equally unique process for me. With the comfort of being at home, I have found myself sometimes postponing my responsibilities. I have had difficulties in learning, because I could not observe the body language of some of the lecturers on online classes, since it was not in person. Apart from all of its bad aspects, it has enabled me to have a more multi-tasking working environment – a positive I believe.
With the opportunities provided by technology, I was able to participate in more group works, workshops and talks. I have learned how to use the resources of the internet more efficiently by making site analysis on lands I had never been to before.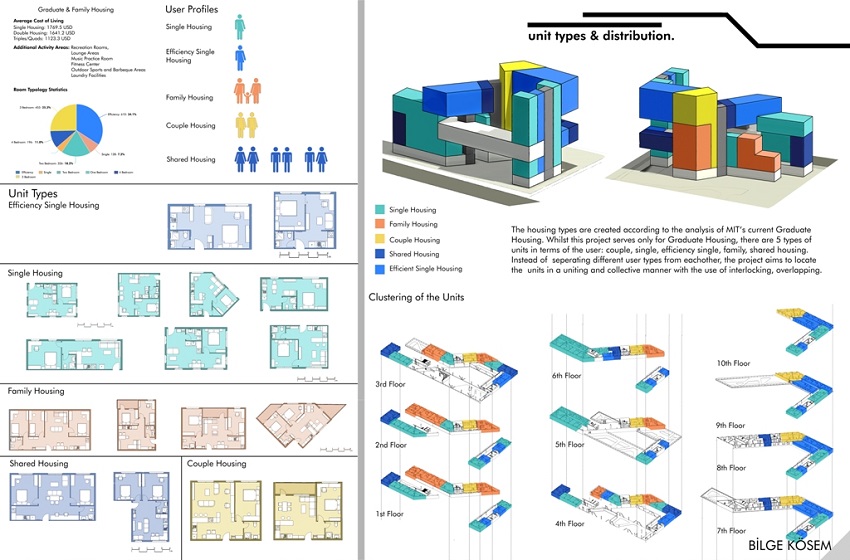 What are your views on Climatic catastrophes and how architects of the future (your generation) will overcome the herculean challenge?
Considering that we live in a globalized consumption world, we consume much more than we produce for nature. Although new nature-friendly products are introduced for us to use or massive sustainable decisions are made by known companies. However, it will be all-for-nothing, unless we give up on our own comfort and change our lifestyle individually, because real sustainability starts from the society, people and in self. In addition to buildings that already produce renewable energy, whose materials are local and sustainable, the new moves should be made to bring a new lifestyle and behavior to humanity that is in harmony with nature. For this reason, one of the professions that will bring such a change of behavior and opinion to people is architecture.
Considering that the current resources in the world will not last for more than a few decades, even if everything is used efficiently, the only way is of architecture by future architects that produces more energy than it consumes, recycles more than it needs, and changes the sustainable perception of people can only wrap the wounds of nature, like a band-aid.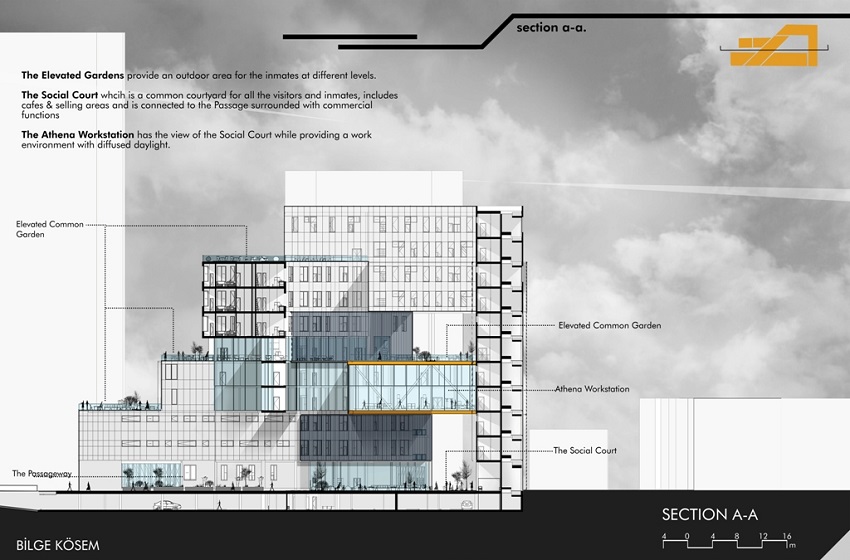 Please write about your university, the course and your proposed Project briefly.
I am currently a Senior Architecture Student at the Izmir Institute of Technology. IZTECH is Turkey's only institute university. With Techno-Park, it includes providing job opportunities to the students and pioneers technological developments. Along with architecture, there are also science and engineering faculties. I am getting a BIM-oriented education that gives importance to applied and technical education. The principle of sustainability has lied in every step of my education until today. Therefore, as a candidate architect, I am aware of my responsibilities towards nature.
Every new project is a challenge and an excitement of experimenting with free and expressionist designs that reflect what I want to revive, while respecting its own context. To every new and unusual idea I have had, I have always asked myself the same question whenever I have had a doubt – 'Why not?' There can be infinite answers to a problem. It is ours to subjectively decide which one is the most appropriate. Therefore, in my opinion, architecture, despite most other professions, goes through instability.
That's why I try not to limit my perspective and imagination with dogmatic architectural habits. I know it is okay to be afraid of the outcomes. I believe architecture is not something we can fully comprehend, even if we give our lifetime. It is endless sea of ideas. That is why, it's a journey and I am excited to sail on it!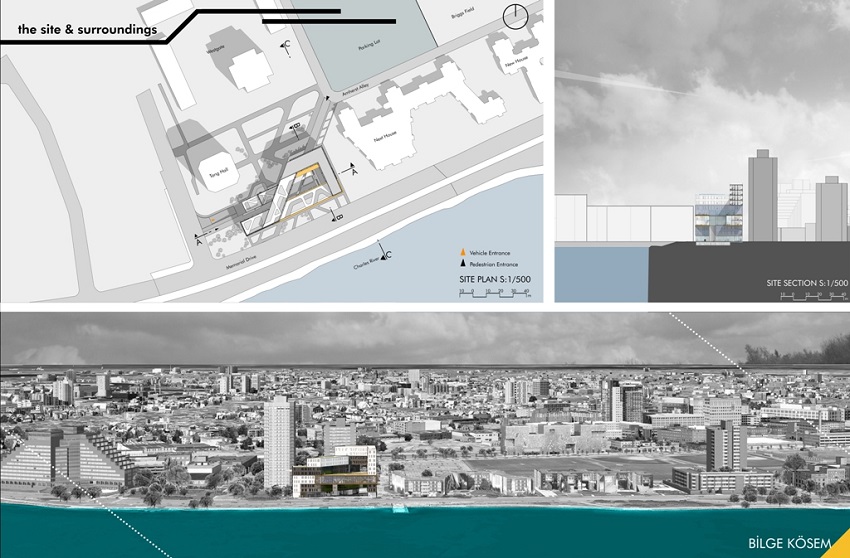 In our latest 'Project', the subject was a residential complex design at campus for the students of MIT. MIT has a social campus with many social gathering spaces. The challenge of this project was to find out – how to integrate social and public spaces with private residential functions! After our analysis, I have observed that, sociability was determined by voids that were left between dense buildings in the campus.
As in cities, the voids scattered all over led us from individuality to unity while creating the concepts of coming together, the feeling of being surrounded and socializing. Therefore, I have handled 'Sociability' as a tangible phenomenon, so that it could be determined by voids left by masses throughout the building in a balanced manner. By linking these spaces, I could achieve my goal which was the balance in between individuality and unity, while integration with its surroundings. Formed by overlapping, interlocking and linking the voids throughout the building, connecting not only the residents who stay at different housing typologies, but also everyone who visits, with the Charles River and MIT's social voids via its courtyard, elevated common terraces, and social bridges.
Image Courtesy: Bilge Kosem