"The family wanted a house flooded with light, which is experienced each season in a different way. They wanted to experience the surroundings from different locations in the house and live life in a tree with different levels, the core of the tree being the staircase," reveals Dutch architect Misak Terzibasiyan, the founder Principal of UArchitects.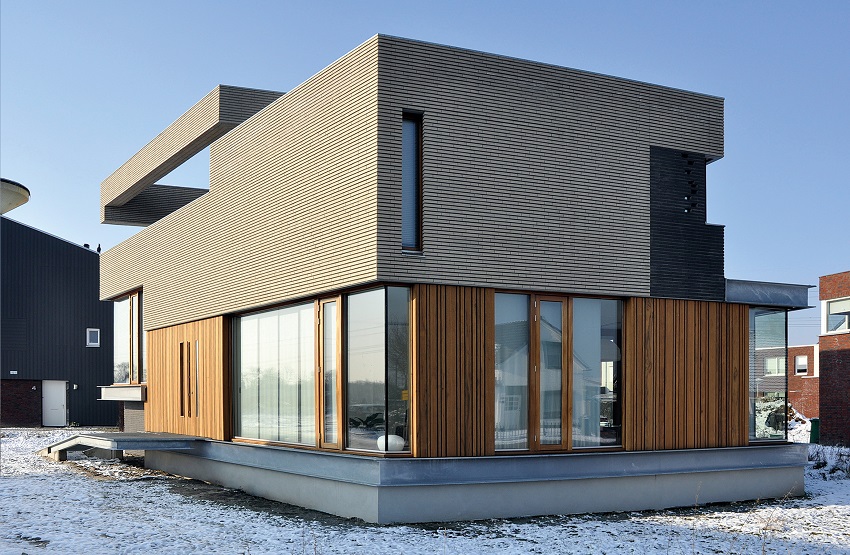 The design of the house from the outside gives VILLA R a readable split level. A glimpse of the various functions of the house can be seen at different corners from outside and inside the house.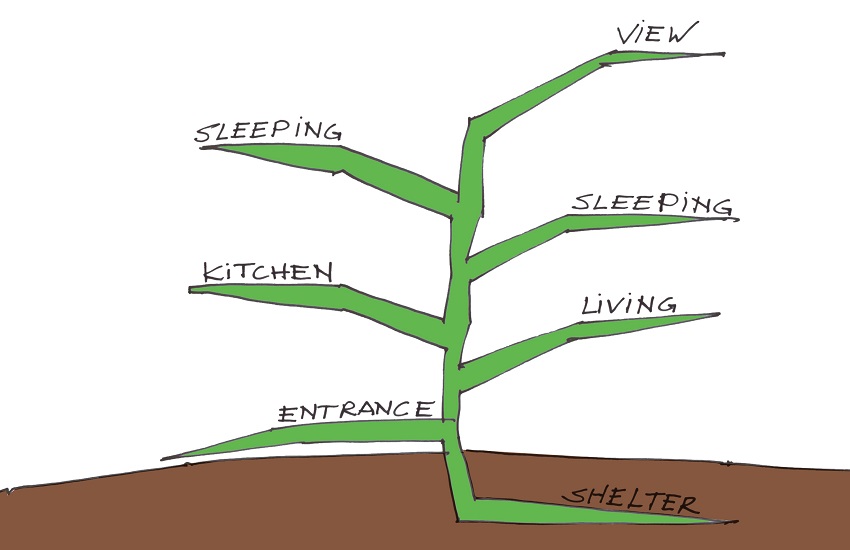 Misak Terzibasiyan explains about designing the house with the tree structure concept, "While the physical vision being the tree concept of living, the social vision is about the way we live in spaces and remember."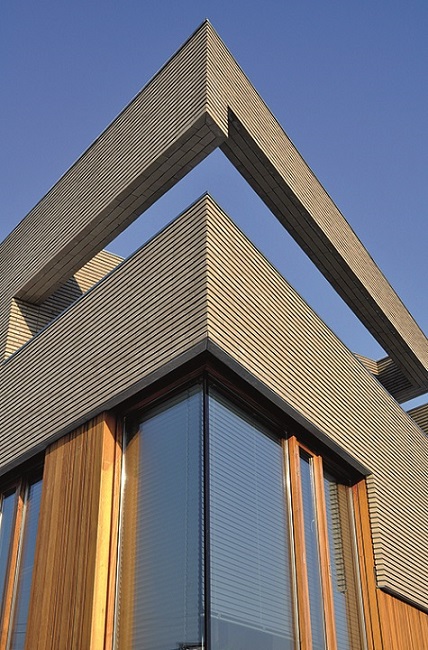 VILLA R – the new house is a translation of the family's situation, which is undergoing a transformation like many other families in the Netherlands.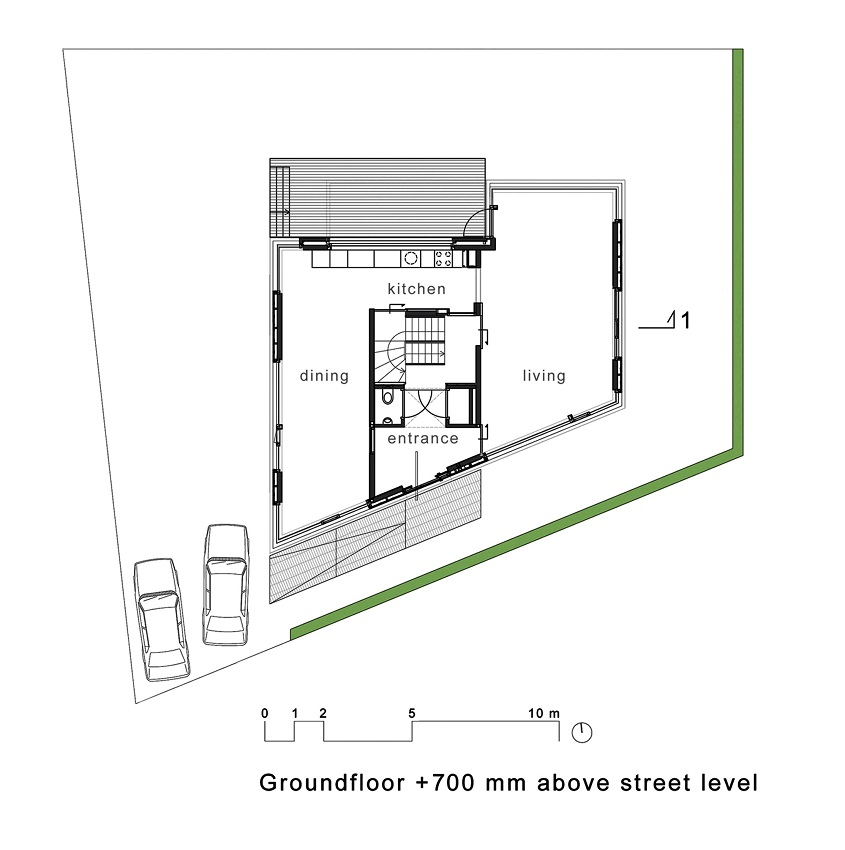 The family was motivated and wanted to build their new house to express the transformation in their lifestyle and the change of their living situation.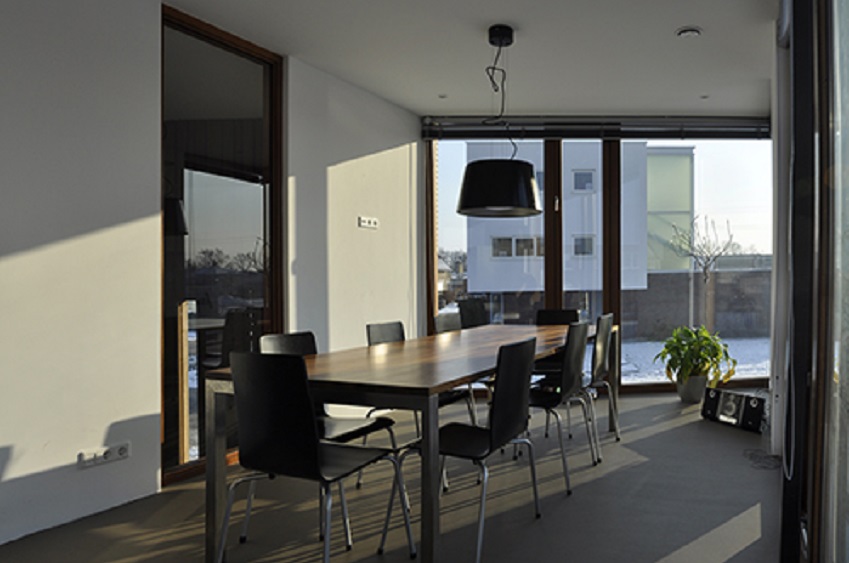 The simplicity of the design makes the design creations by UArchitects an elegant statement.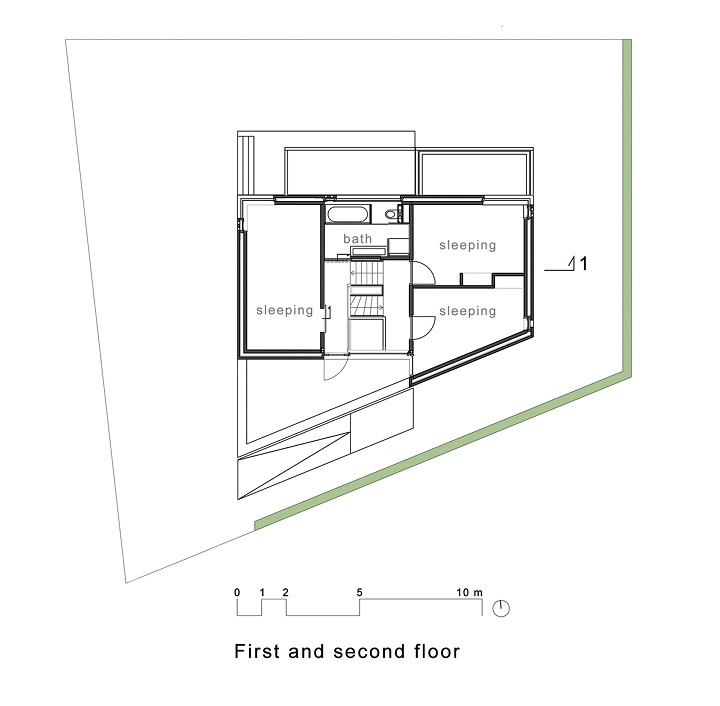 Misak Terzibasiyan reveals, "The two children of the family wanted to have their own living surroundings. At the same time, they also wanted to be in close contact with the parents."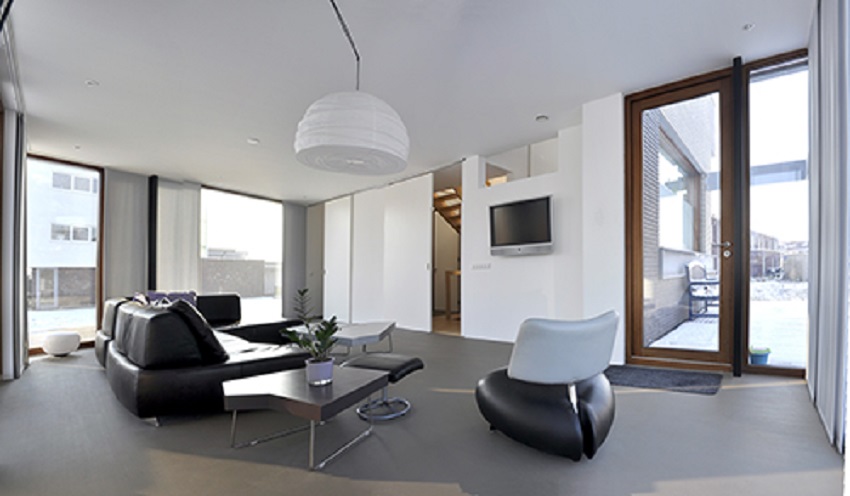 The interiors have been kept to the bare minimum and functional to the core.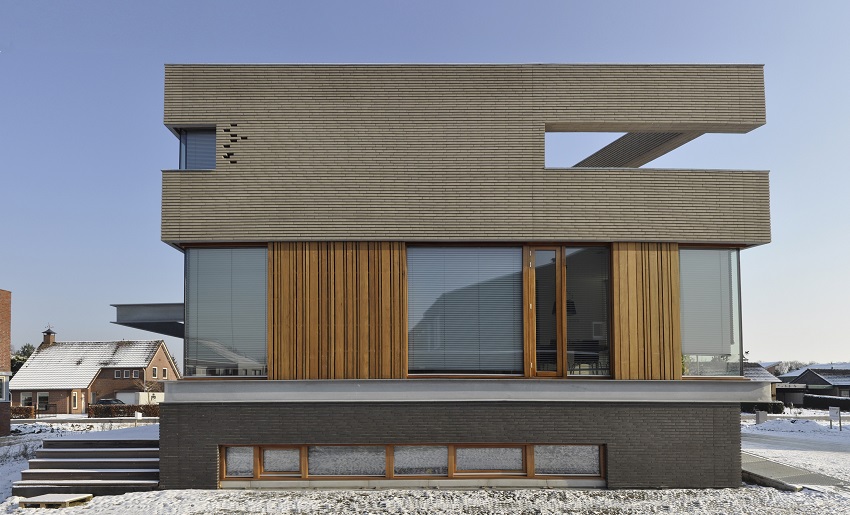 "The parents wanted to have their own private zone in the new house. At the same time, they also wanted to be in close contact with their children. So we designed every floor of the house with an overview of the surroundings," reveals the architect.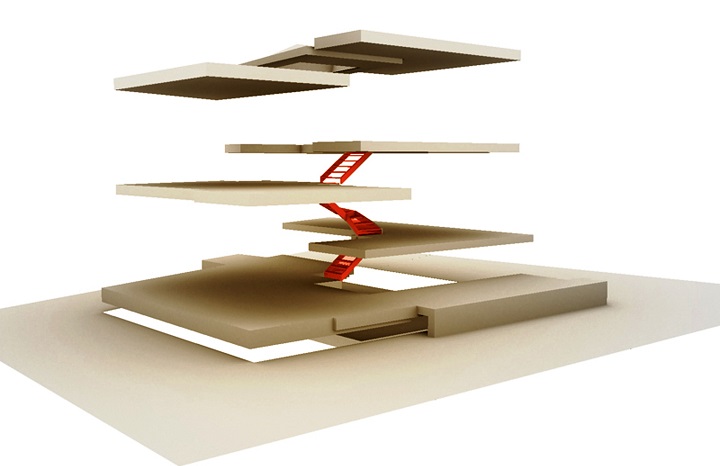 Interestingly, the interior of the house and the use is readable at the outside of the house. Each side of the house is reacting in its own unique manner, at times closed and at times open, sometimes friendly and at times making a statement, sometimes unanswered to the passerby and at times lightens up and shows the inside.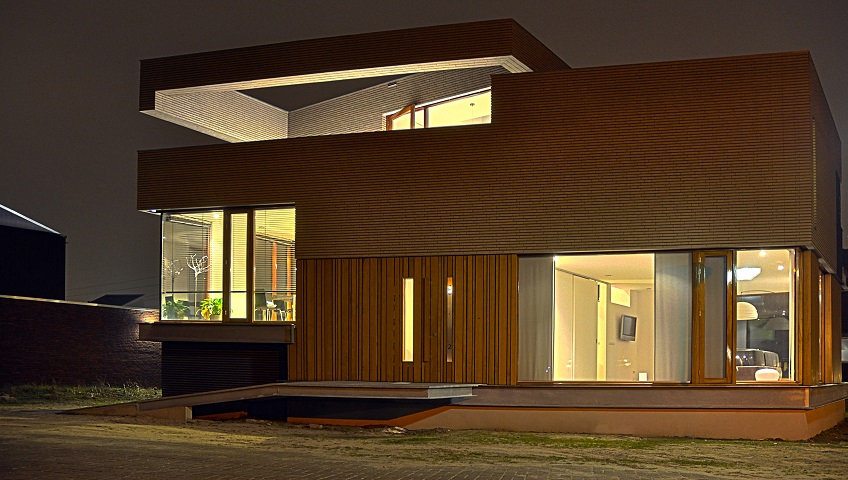 All the sides of the house have a different expression in an abstract way at various moments of the day and the night.
Image Courtesy: UArchitects
Photographer: Daan Dijkmeijer