Andrew Maynard has created a niche as an innovative and inspiring architect. His design creations surprise the onlookers to marvel at beautifully designed houses. The architect is as good as the space s/he is given to build, because the greatest challenge is to create spacious areas within a stipulated space. Andrew has mastered the art to create spacious houses even when his client's site challenges him. His works has been published and exhibited all over the world – from Australia to New York, Budapest, Osaka, Milan, Sao Paulo or else Tokyo.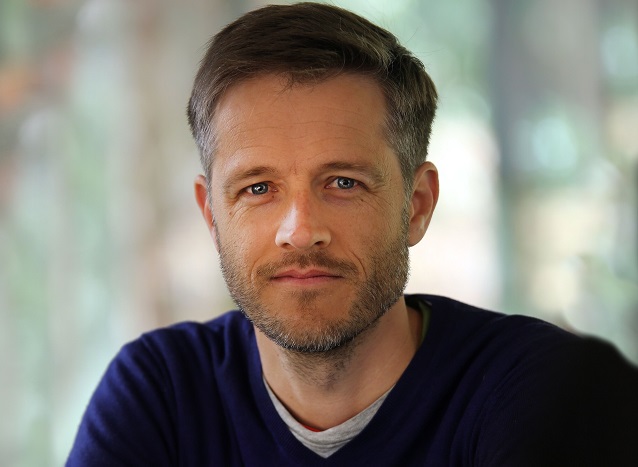 In the year 2002, Andrew won the Asia Pacific Design Award's Grand Prize for his mobile work station 'THE DESIGN POD'. After winning the award, he established Andrew Maynard Architects in the same year. Mark Austin joined Andrew Maynard Architects in the year 2007. Two years later, he became a director of the practice. In the year 2016, Andrew Maynard Architects changed its name to Austin Maynard Architects to begin its new journey. In the last 19 years, the firm has won prestigious awards for fabulously designed creations. In the year 2020, Andrew Maynard was named 'Fellow of the Australian Institute of Architects' for his significant contribution to the architecture profession.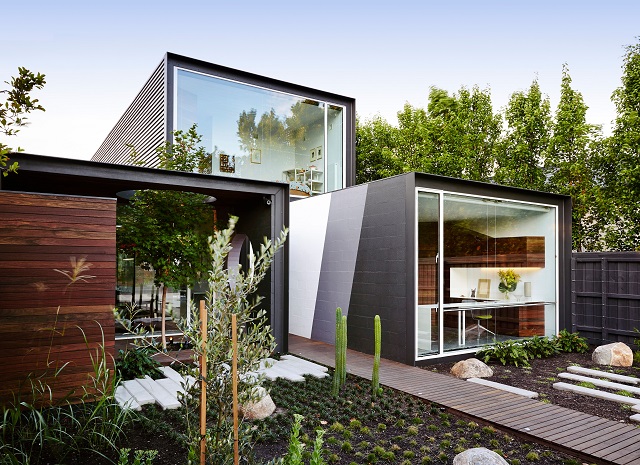 THAT House was built in a space neighboured by huge houses. Andrew revealed, "The brief was simple. We were asked to provide the family with 'just the right amount of space'. By creating large openings and generous connections to the garden, we aimed to make this modest-sized house feel abundant and broad. The result is a home that is almost half the size of its neighbours without compromising liveability. THAT House went onto to win the 'Residential Architecture Award, Victorian Architecture Awards'.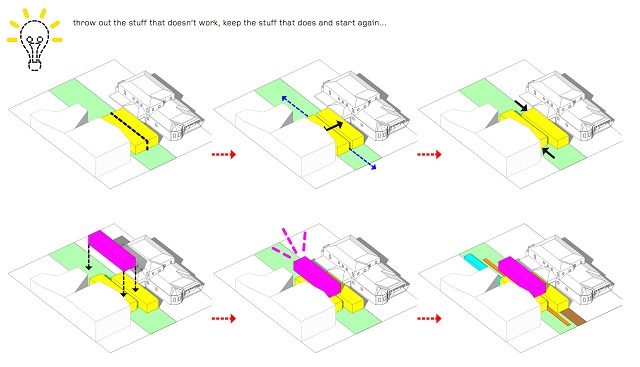 As an architect, Andrew makes a valid point describing the problems about Australian homes. "We have the largest houses in the world. This is a significant problem for Australia. A stable economy, aspirational culture and relatively flat topography have enabled Australians to occupy homes that are far bigger than they require. Melbourne's flat landscape, loose topographical boundaries and rapidly growing population have meant that large homes have spread over the food belt and into arid areas. Large homes, and their associated sprawl, are highly problematic. Services and infrastructure, such as food, water, electricity, communications, health and education are stretched at great expense to the public, both financially and environmentally."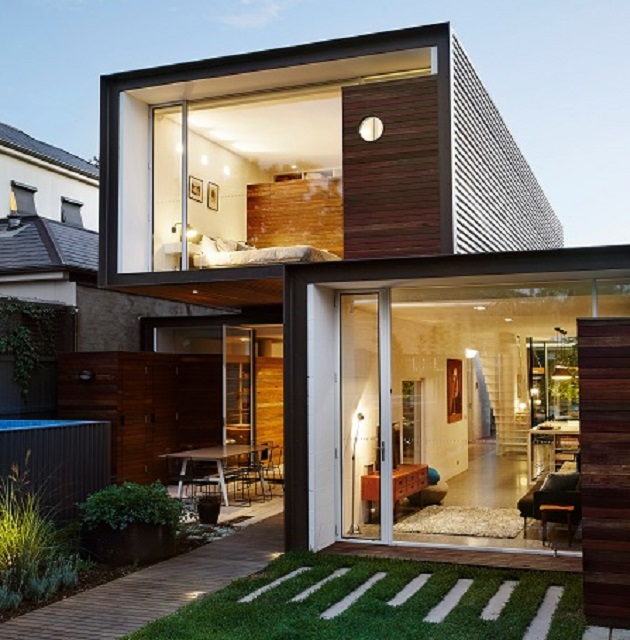 Andrew Maynard revealed, "Like many of our wonderful clients, the owners of THAT House were keen to open up to the community rather than permanently hiding or fortifying themselves. As Australian homes and culture become increasingly inward looking and protective, Andrew Maynard Architects has reacted against this trend. THAT House can open up to the outdoors, both private and public."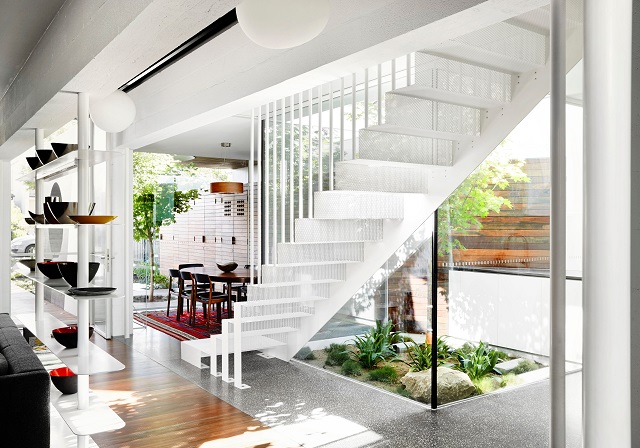 The architect adds, "Importantly, a house that can be very transparent needs to be able to adapt to multiple privacy needs. Hence, we have installed upwards blinds to give the owners control over their level of privacy. How many times have you seen huge windows with their blinds permanently down?"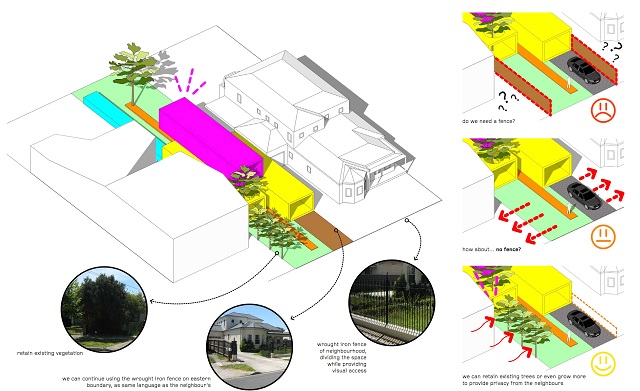 Andrew continues, "This happens because of the binary a downward blind creates. A downward blind provides no privacy until it is completely down. An upward blind enables you to cut-out almost all view into a home while still being able to look out to the garden and the street beyond. This gives control over all levels of privacy and intimate control over the light let into each space."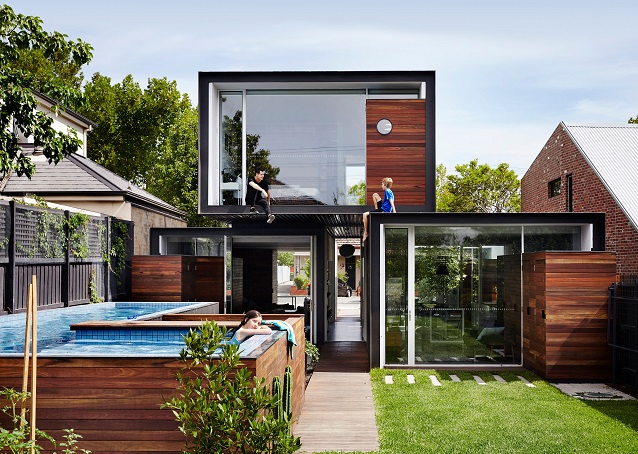 Andrew says, "Running through most of our projects is the concept of being alone, together. In its simplest terms, we aim to have secluded spaces within shared spaces. We are not fans of open-plan living. We also avoid completely enclosing rooms or functions. We try to make the connection of each space adaptable and loose. The ground floor of THAT House is ostensibly open, however the arrangement of spaces allows the owners to be together, or secluded, or any level of engagement in between.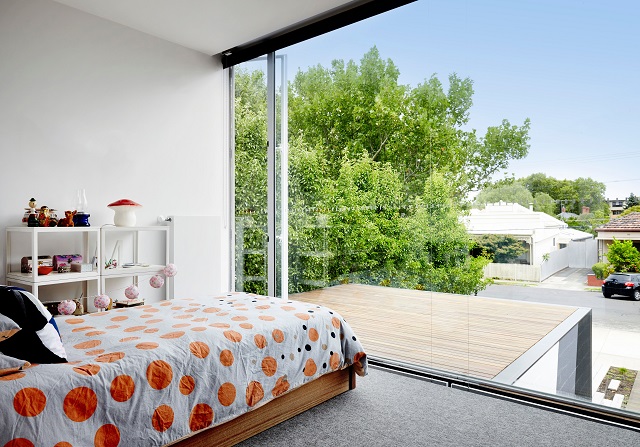 "THAT House enables the residents to be as engaged or as removed from the family as much as they wish, at any given time. If your spaces can adapt to suit your mood, the weather, time of day and usage, then you don't need numerous rooms. Adaptable, complex areas allow us to make the most of our space, while keeping our homes modest in size and enabling us to have large, well-connected outdoor spaces and gardens," states the architect.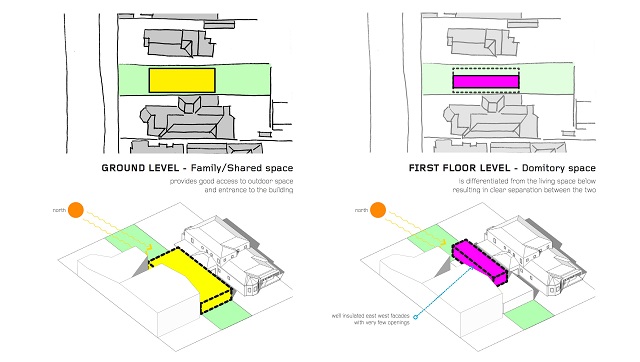 "Sustainability is at the core of THAT House. We have optimised passive solar gain into all north facing windows. All windows are double-glazed. We have no glazing on western façades and limited glass on the eastern façades. White roofs drastically reduce urban heat sink and heat transfer internally. High performance insulation is everywhere," informs Andrew.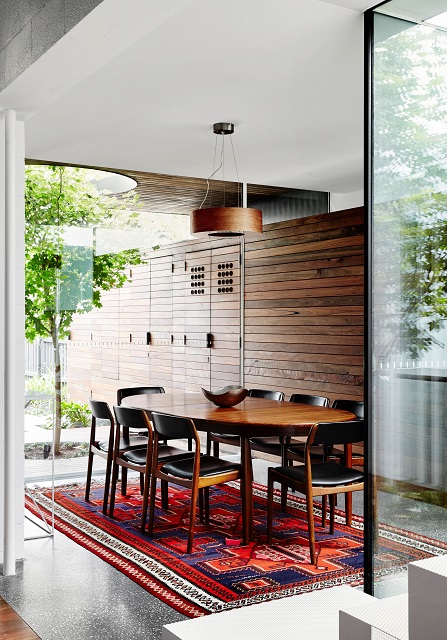 Andrew goes onto add, "Along with active management of shade, and passive ventilation demands on mechanical heating and cooling are drastically reduced. A large water tank has been buried within the rear yard. All roof water is captured and reused to flush toilets and water the garden. Wherever possible, we have sourced local trades, materials and fittings. Solar panels with micro-inverters cover the new roof.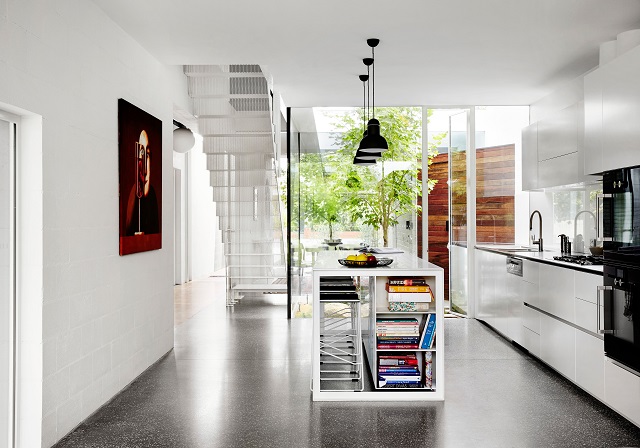 The architect informs, "Let's be clear, THAT House is not a small home. It's not a solution, nor 'new prototype' for Australian housing. However within its context, THAT House is defiant and resistant! THAT house is a conscious effort to build a home that is almost half the floor area of its neighbours, yet without compromise of spatial types, functions and quality."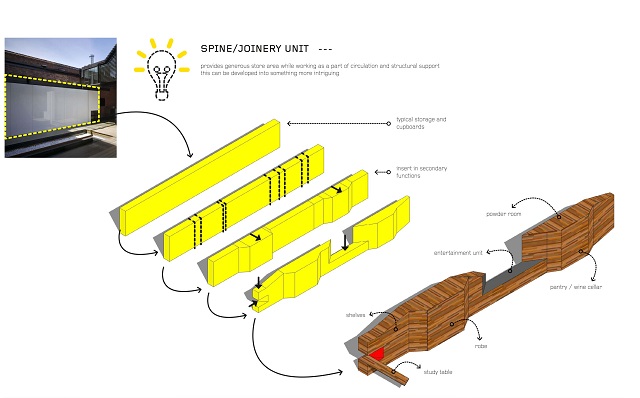 Andrew explains, "The anxiety of not having enough, or leaving something out that you may need later, is a real fear. However with good design and planning, modest size homes are not compromising. In fact, due to their access to the garden and the sophisticated nature of their internal spaces, well-designed smaller homes are far superior to their bulky, poorly-considered neighbours.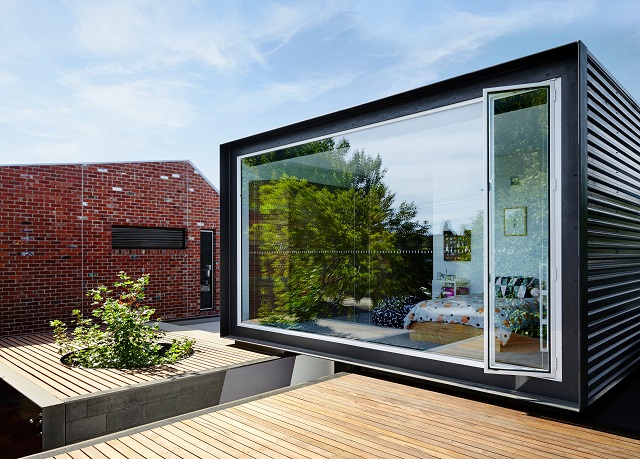 Andrew Maynard concludes, "As architects, we seek to make ourselves relevant to the world, to make spaces that engage and are compelling beyond their function." Truly said!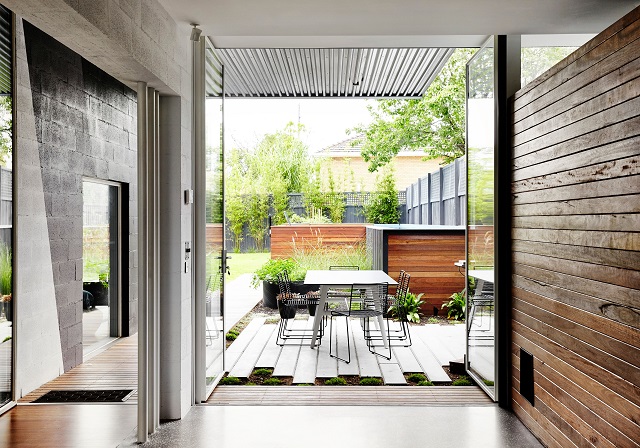 Image Courtesy: Andrew Maynard Architects
Photographer: Tess Kelly